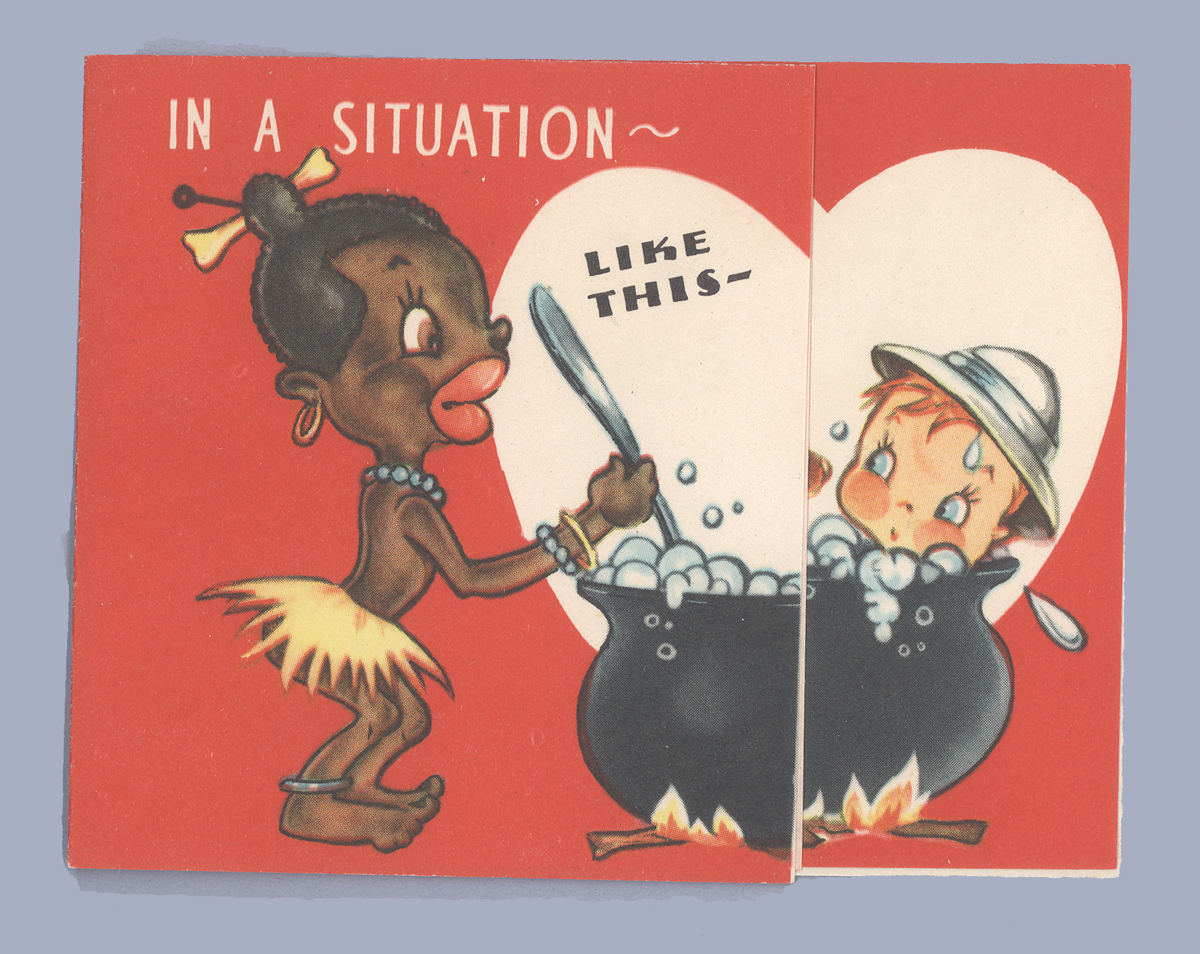 The Vintage Valentines Museum has recently become one of my most fascinating rabbit holes on the web. This place has every type of card you could imagine, from the adorable to the downright disturbing. In the museum's menu of categories, I noticed some particularly unusual ones labelled, "Cannibalism" and "Swastikas on Valentine's Cards." I was intrigued, so away I clicked, opening a world I had never known to exist…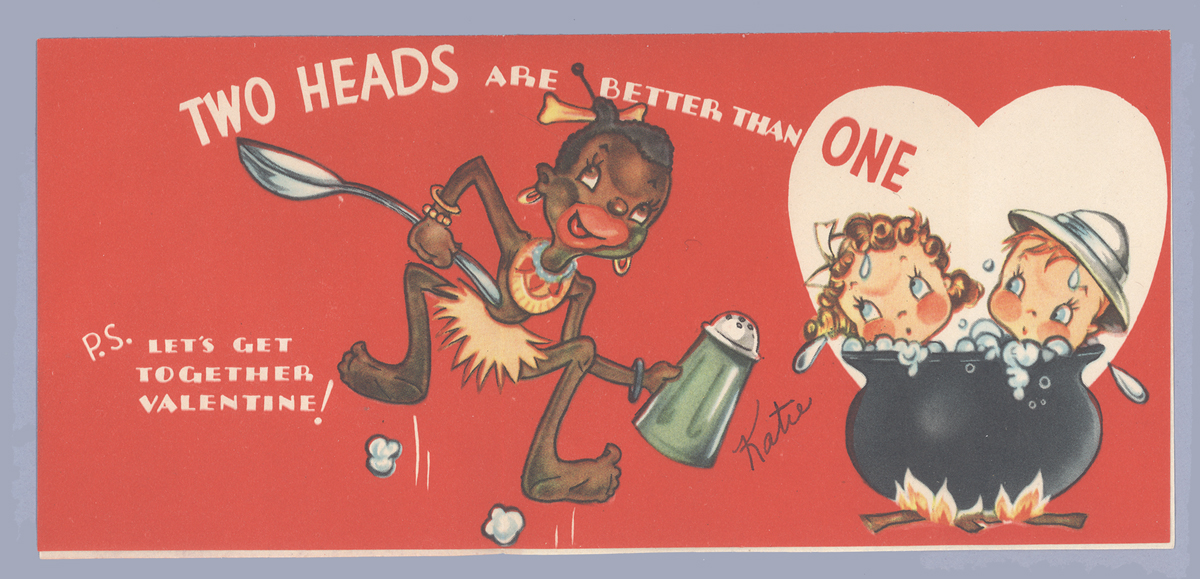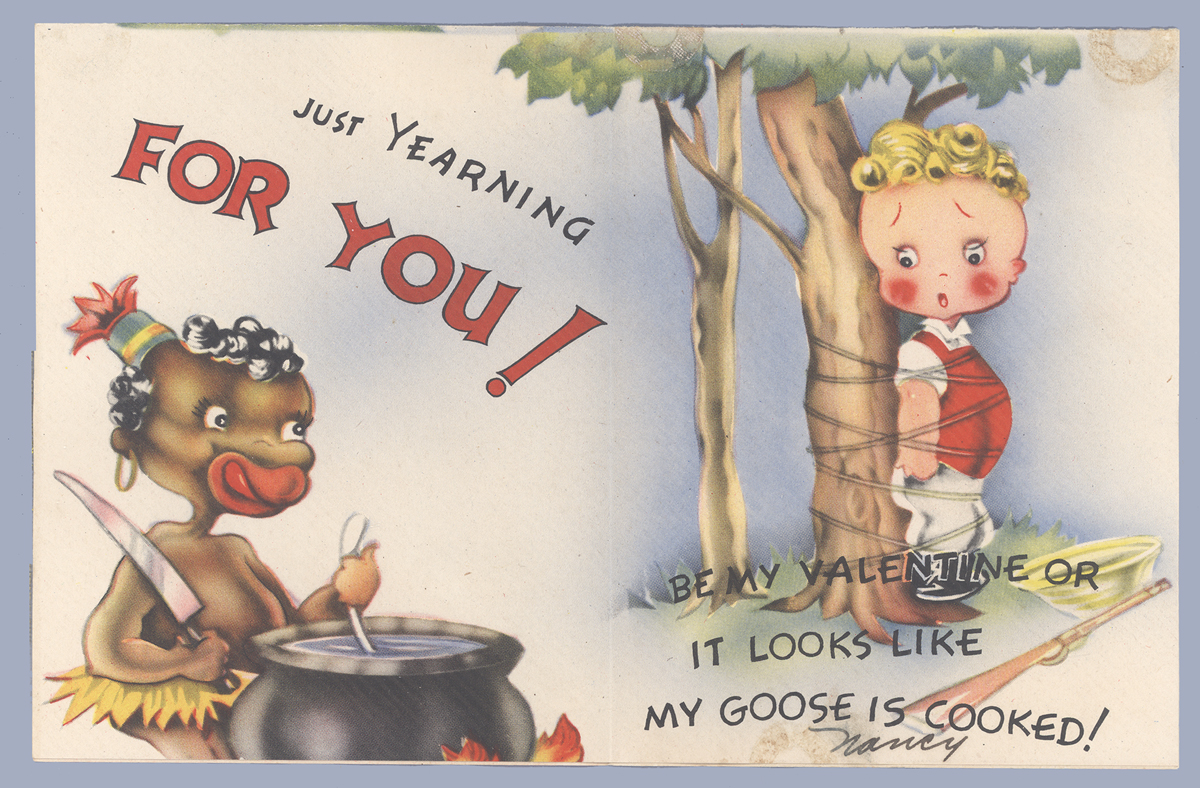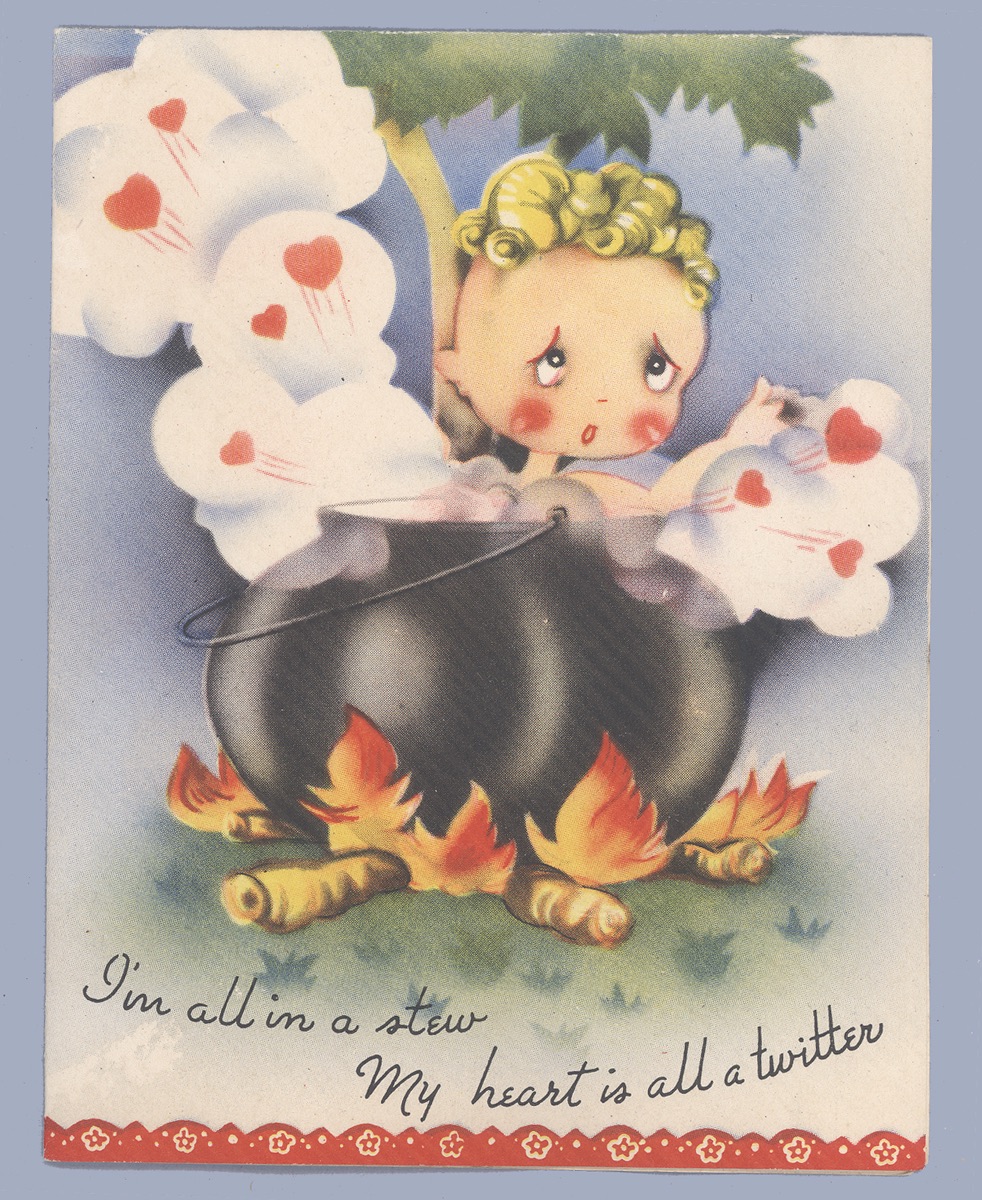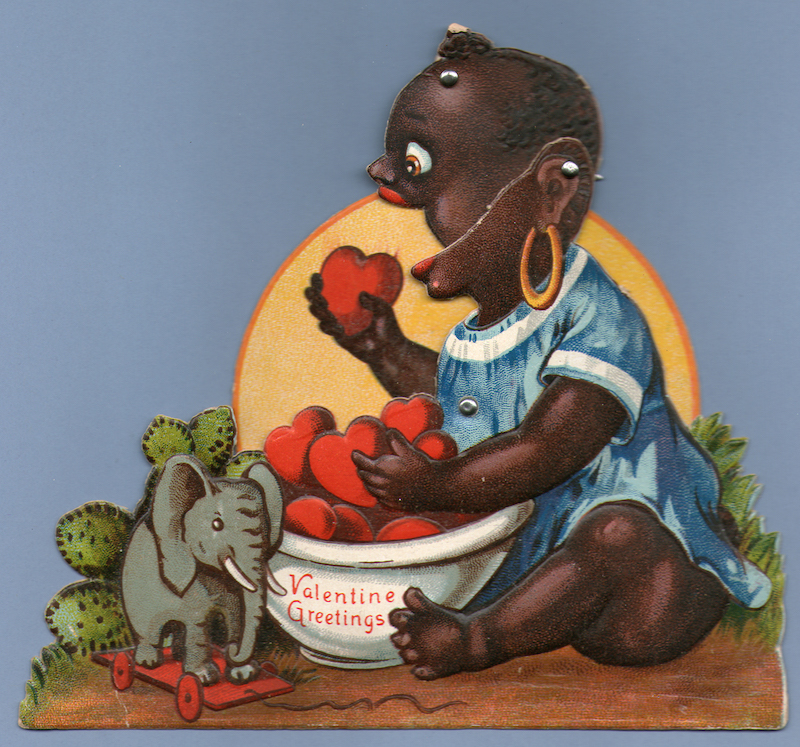 Did people actually exchange these cards with their loved ones? How could a holiday I had always associated with love, chocolates and cuddly toys also blatantly incorporate such violence? I decided to dig a little deeper into this hidden niche of cards and found out they weren't as unusual as I thought, and I discovered even more shocking material. Your horror over Valentine's Day is about to be officially solidified…

Here at MessyNessyChic, we were debating whether we should include the above card in this piece. It made us wince, nauseous even, but what would be the alternative? Pretending we never saw it? Airbrushing it out of history? These cards weren't manufactured by or for the Klu Klux Klan. These were best-selling Valentine's cards available to the general public at local drugstores and general stores.
Popular until the 1930s, these cards kept the stereotypes of blackness alive in an era when racial caricatures were prevalent in ad campaigns across the board. They help us grasp just how widespread and accepted racism was in mainstream American culture; how the mockery, belittling and dehumanization of black Americans was so easily used a form of entertainment and humour.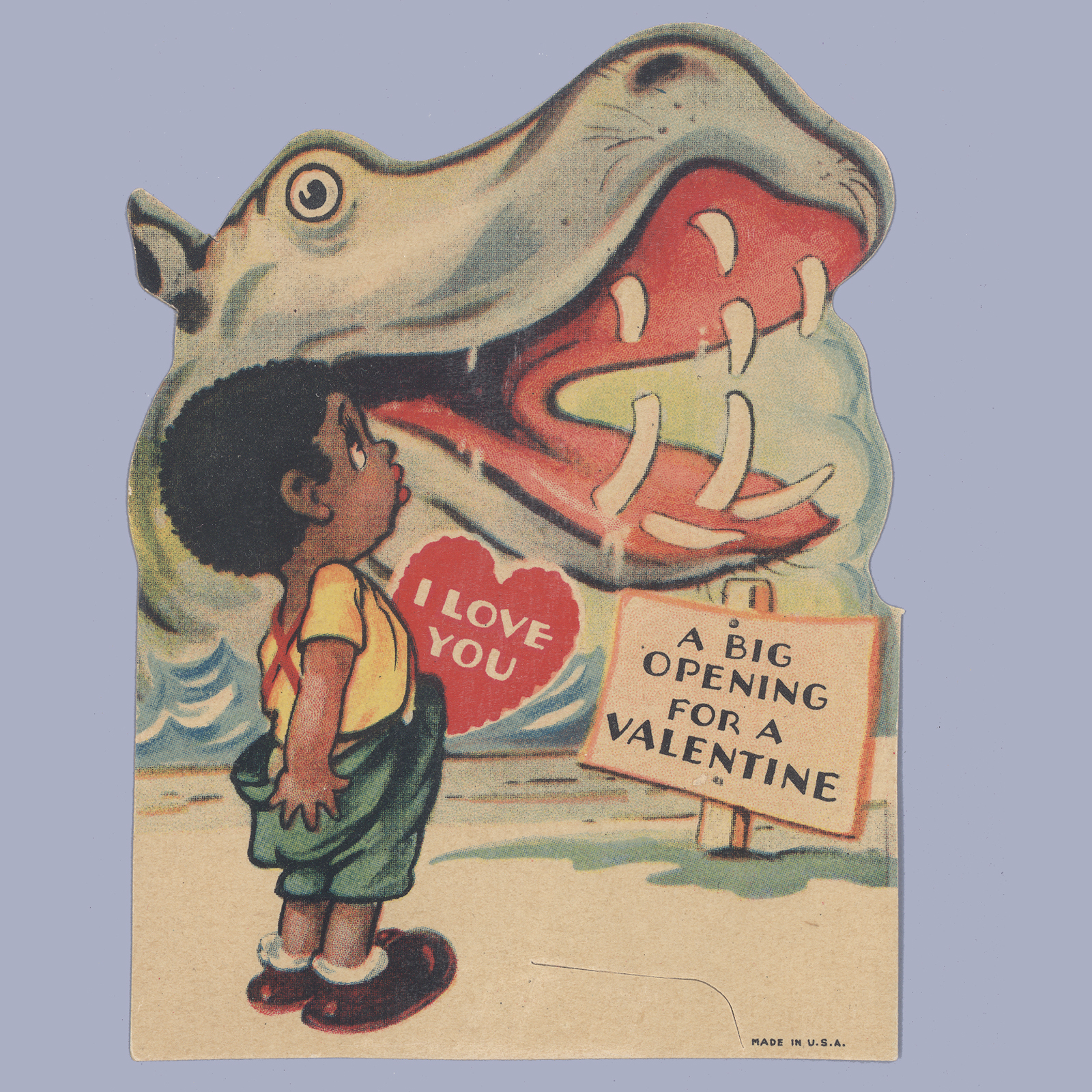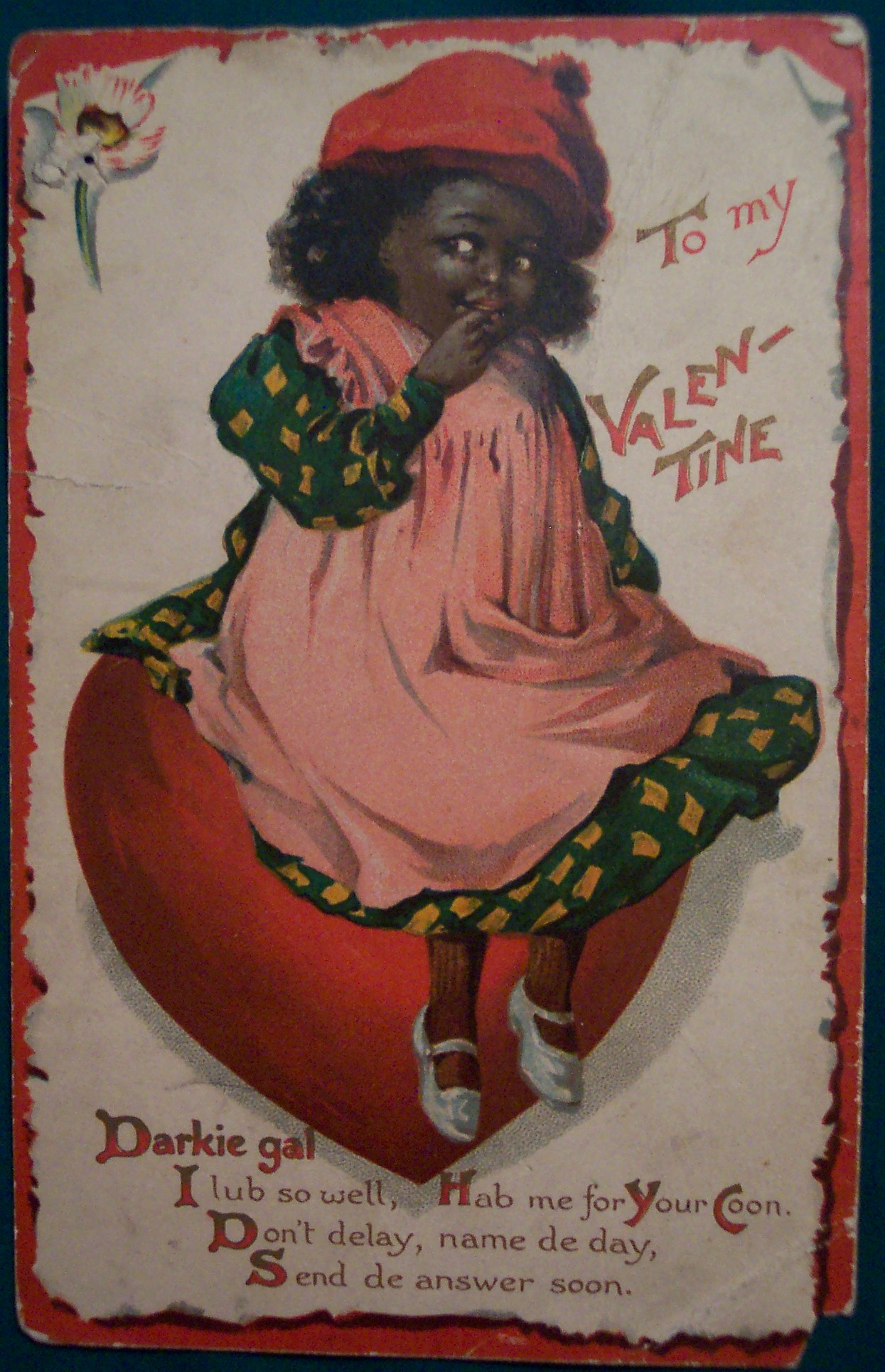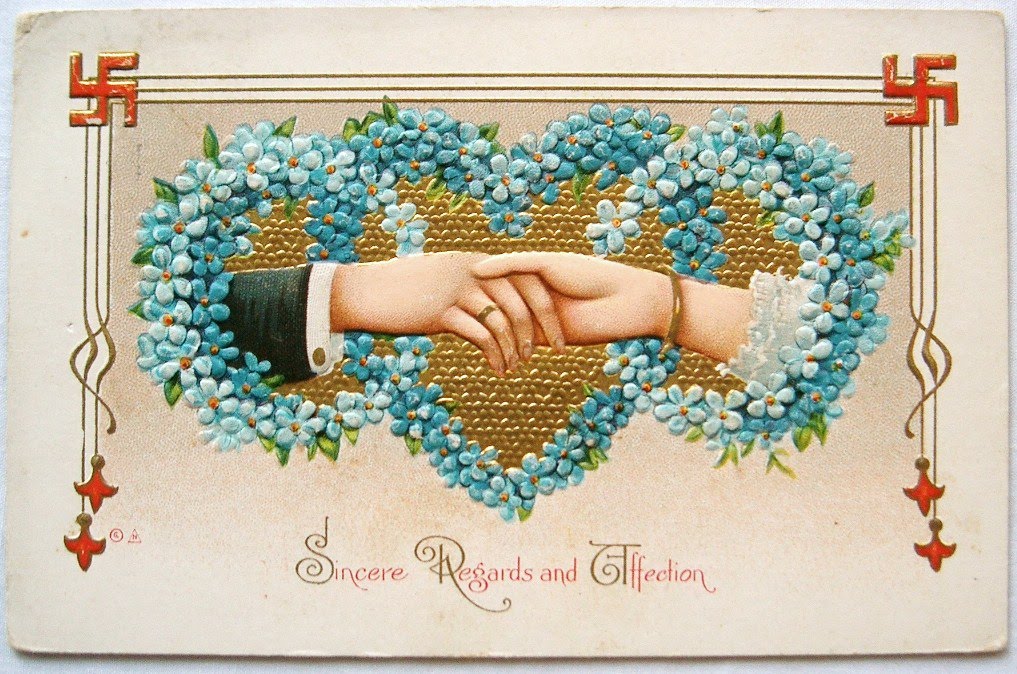 This dark twisted world of Valentine's Day cards took me by storm so I continued hunting for unusual cards and found some swastika-stamped cards to bring my research full circle.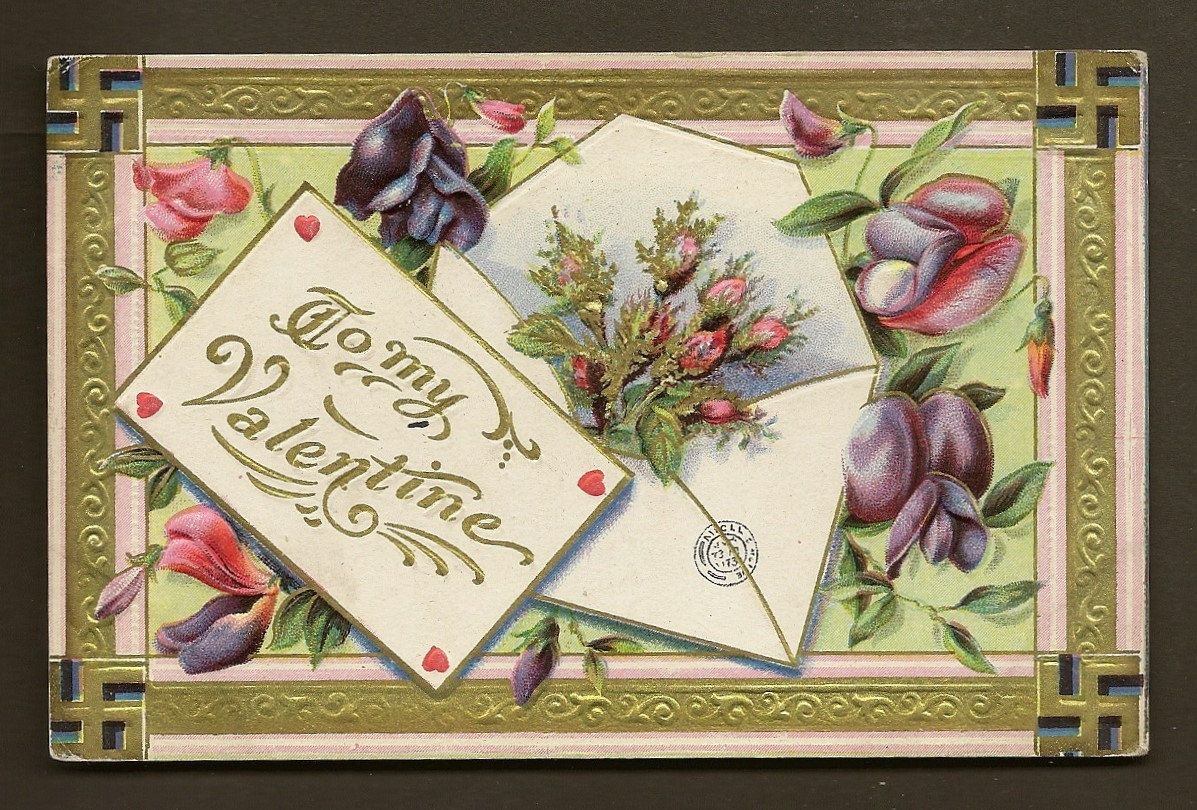 The swastika of course, was once a very common symbol of good luck and these cards were likely printed before the Nazi party (soon-to-be the world's single most dangerous entity) adopted the symbol in 1920. But, at first glance, its easy to come to conclusions about the meanings behind this once innocent symbol.
It's strange to discover that there is such a culture among greeting cards and that we can actually visualise a time period simply by looking at someone's Valentine's Day wishes. But if you think about it, cards reflect quite accurately what people thought was culturally appropriate throughout different time periods–  intended as a clever mix of what was to be considered romantic and witty. However, it does seem as though there really is a dark side to every occasion.
But, on a lighter note, here were some of my favorite quirky cards from the Valentine's Museum I thought you'd all enjoy: