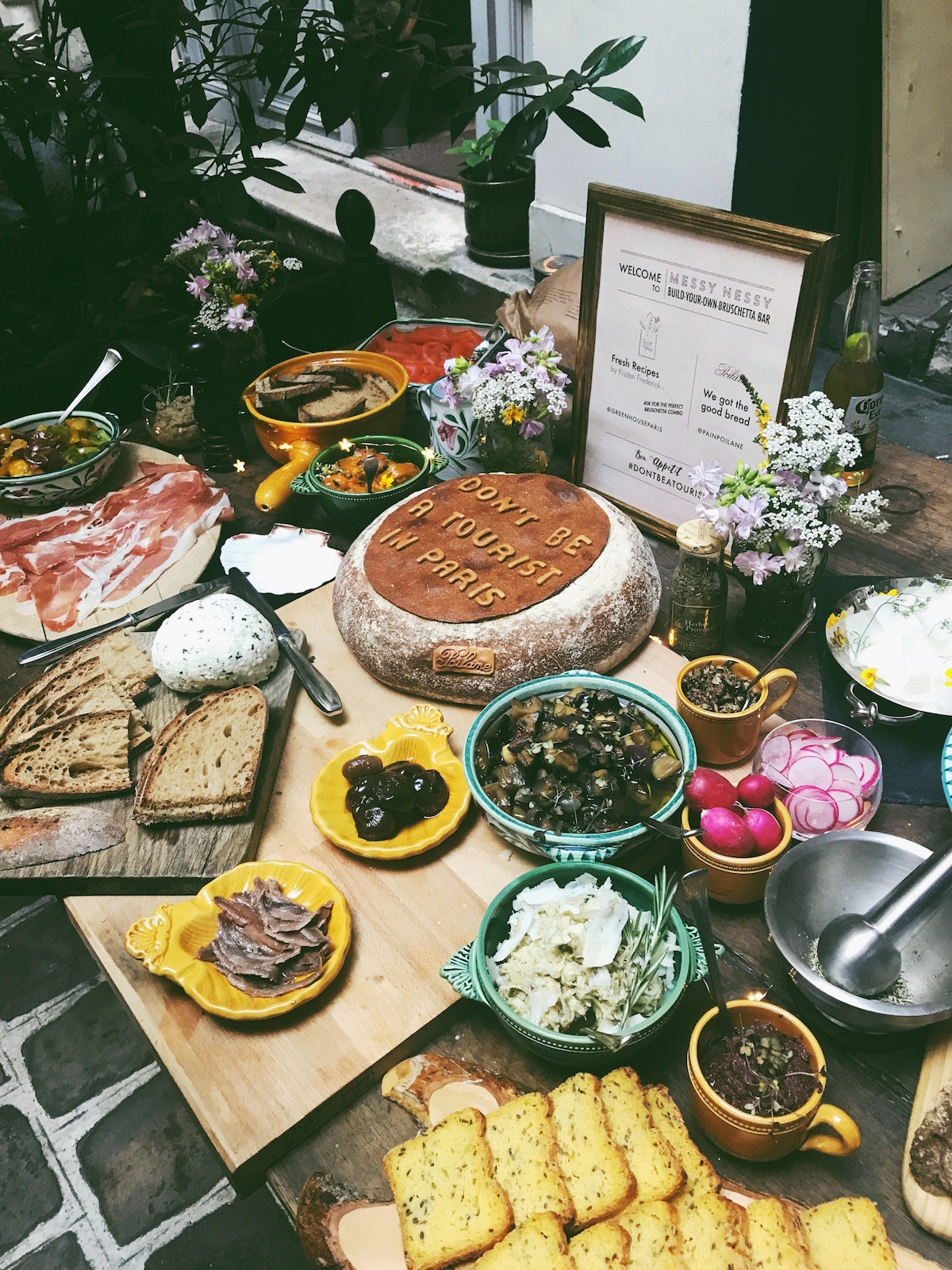 To celebrate the launch of "Don't Be a Tourist in Paris" I had a little courtyard book party and made a toast to you all! And of course we had the video camera rolling …
So after seven years on the internet, I've entered the world of publishing with "Don't be a Tourist in Paris". With a few early copies from the printer, we set up a makeshift bookshop in the courtyard of La Galcante– my secret Paris archive; a bonafide treasure trove hiding down a passage near the Louvre.
Providing the soundtrack for the evening was St Germain's favourite jazz buskers, Ze Buci Bees. Coming to my rescue for the bruschetta bar was chef Kristin Frederick (of Greenhouse – where you find my most nights of the week) and Poilane Bakery who sent more bread than I knew what to do with– including one very special personalised "Don't be a Tourist" loaf as the centrepiece.
"Don't be a Tourist in Paris" is available to order here.