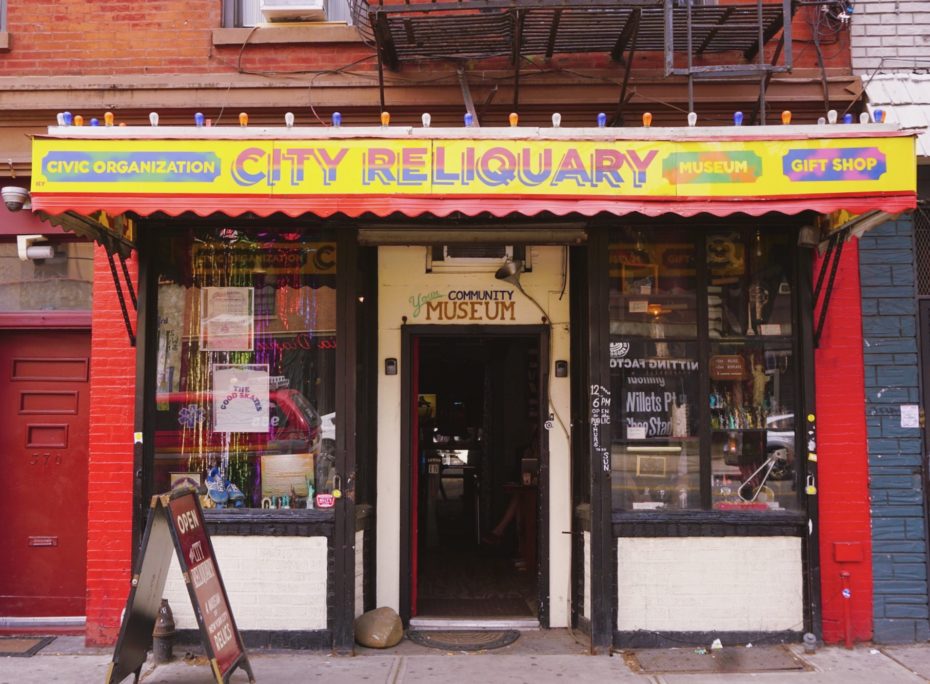 Woody Allen pulls off one of Groucho Marx's best lines in Annie Hall — you know, the one that goes, "I wouldn't want belong to any sort of club that would have me as a member". He's kidding, of course, but the line perfectly reflects that charming New York brand of pessimism, and because it also speaks so tenderly to the city's misfits. And if ever there were to be a joint for NY's top notch weirdos — and their stuff — to congregate, it'd be the City Reliquary in Brooklyn. Or, as Assistant Director Molly Cox calls it, "the Museum of Undeclared Monuments."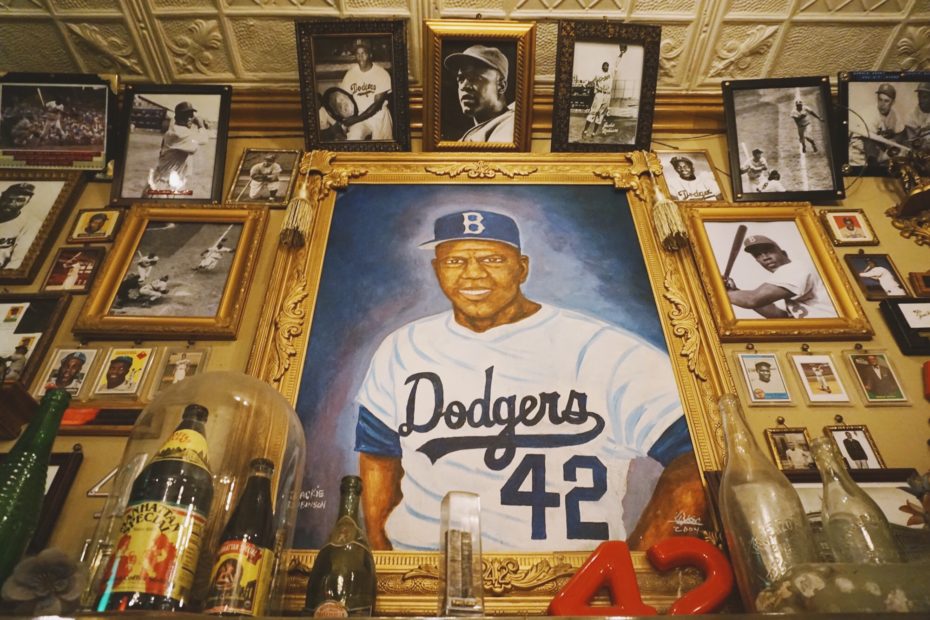 For 15 years, it's been an evolving space for oddball local relics. Some pieces come from the most iconic structures in the world (i.e. the Statue of Liberty, Yankee Stadium), others invite you to explore the private lives of New Yorkers past and present, but they've both got one thing in common: their eccentric history wouldn't be at home anywhere else…
It's tiny spot that feels more stepping inside a jewellery box than a museum. Firstly, you enter it through an old turn-style from Yankee Stadium…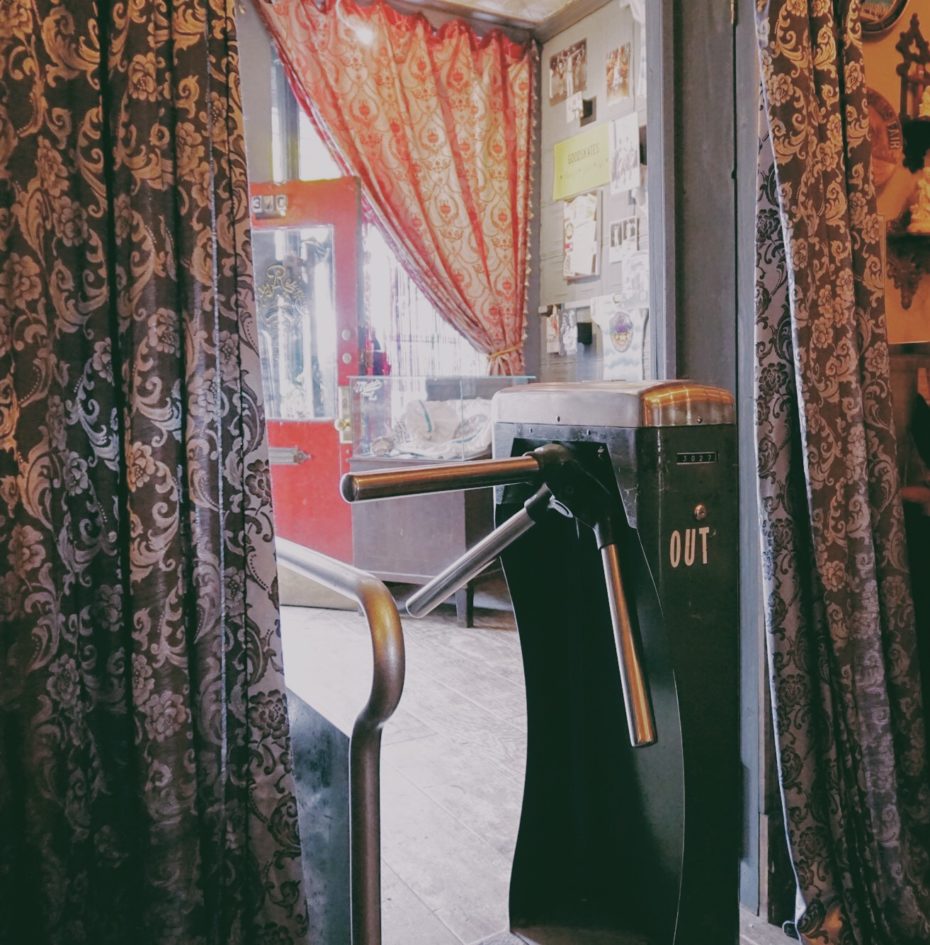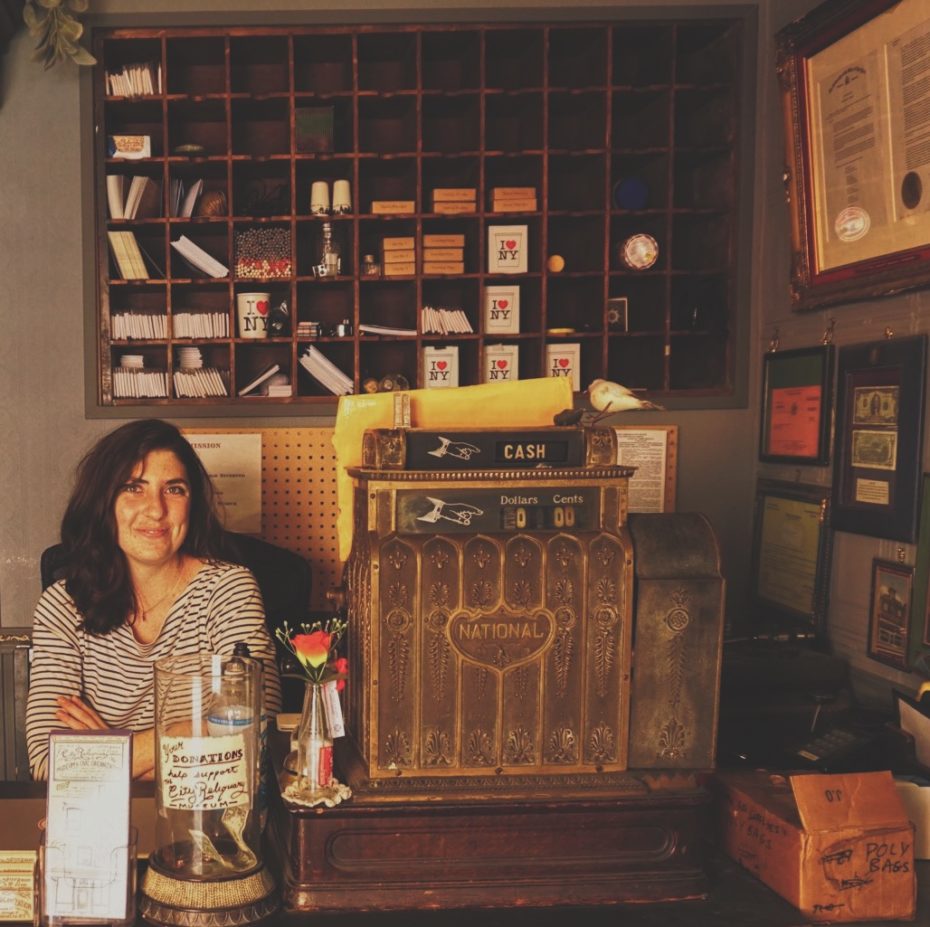 In its earliest form, the museum was basically one man's apartment. "Our founder Dave Herman had this amazing stuff that you could see from the windows," says Molly in reference to many figurines — or the dentures he found at Dead Horse Bay — that would attract the wandering eye, "It really went from there. That's the spirit of it. We've been at this location for a while now, but it still kind of feels like your in someone's home."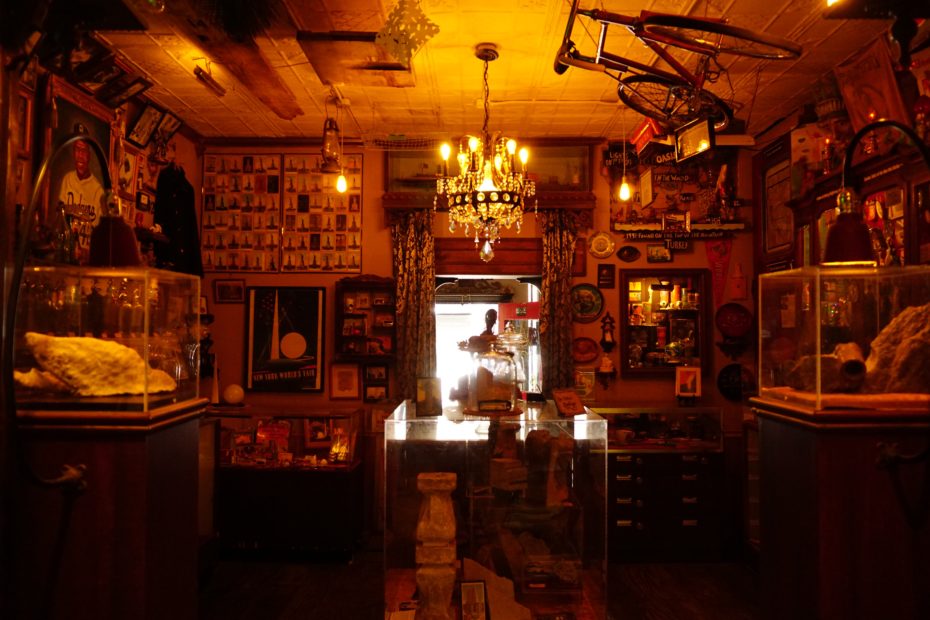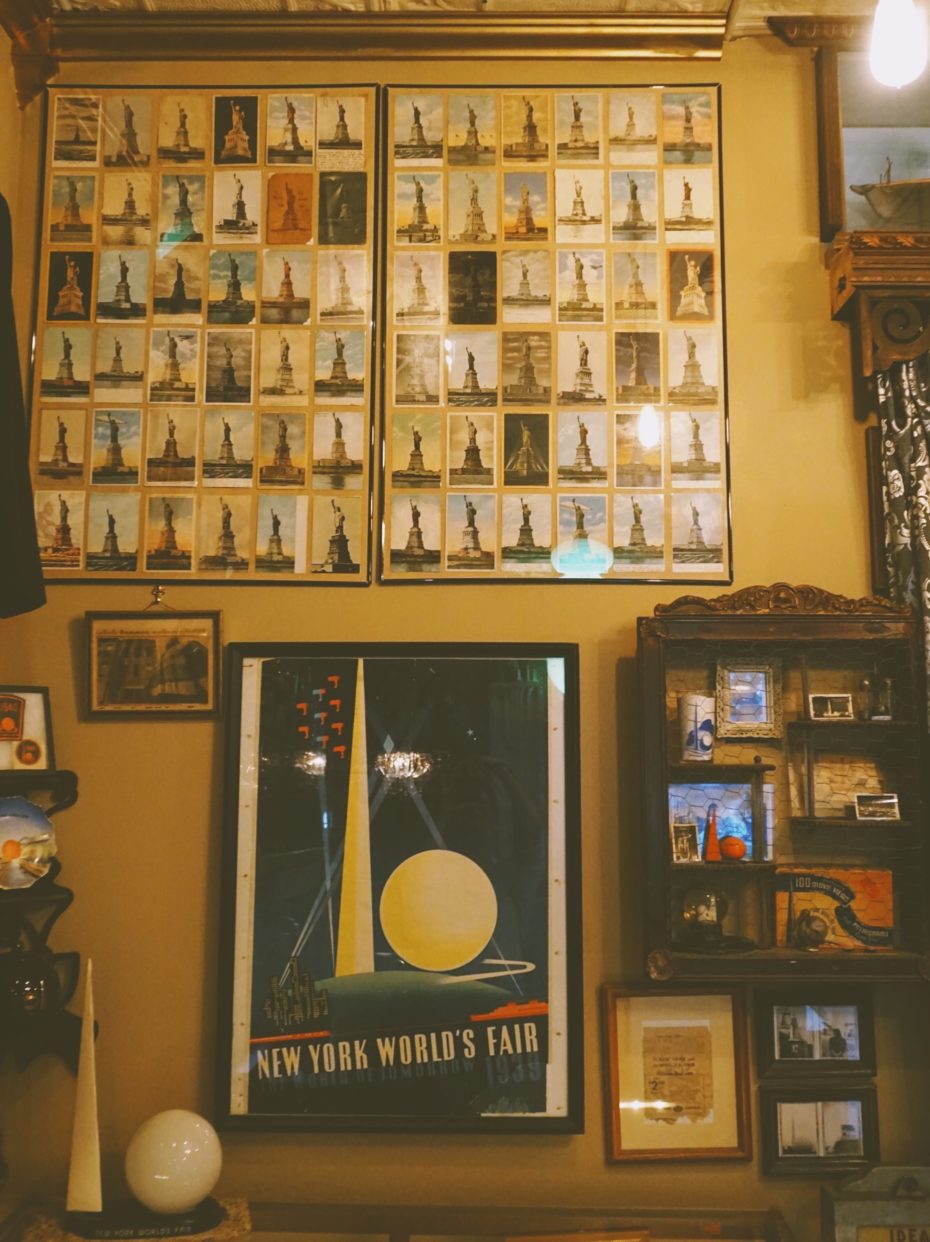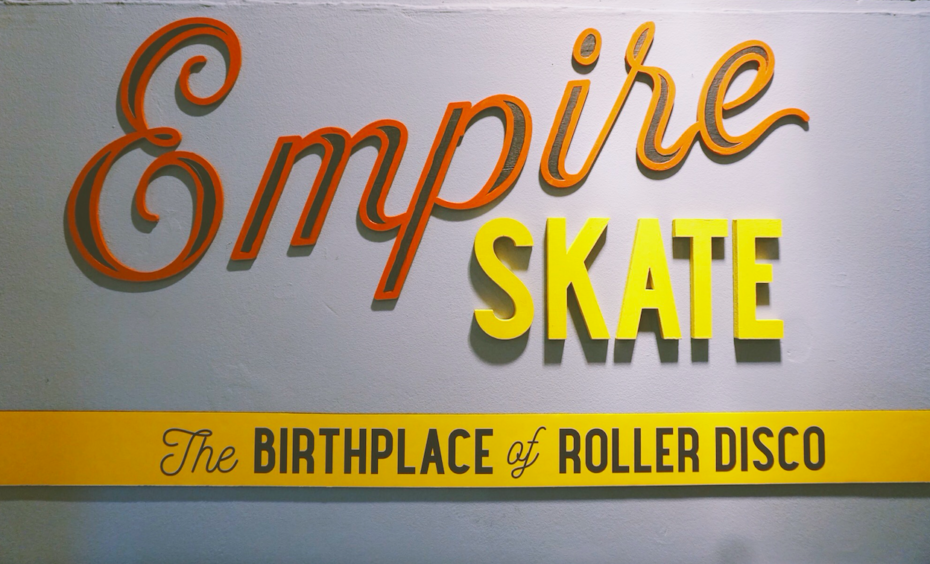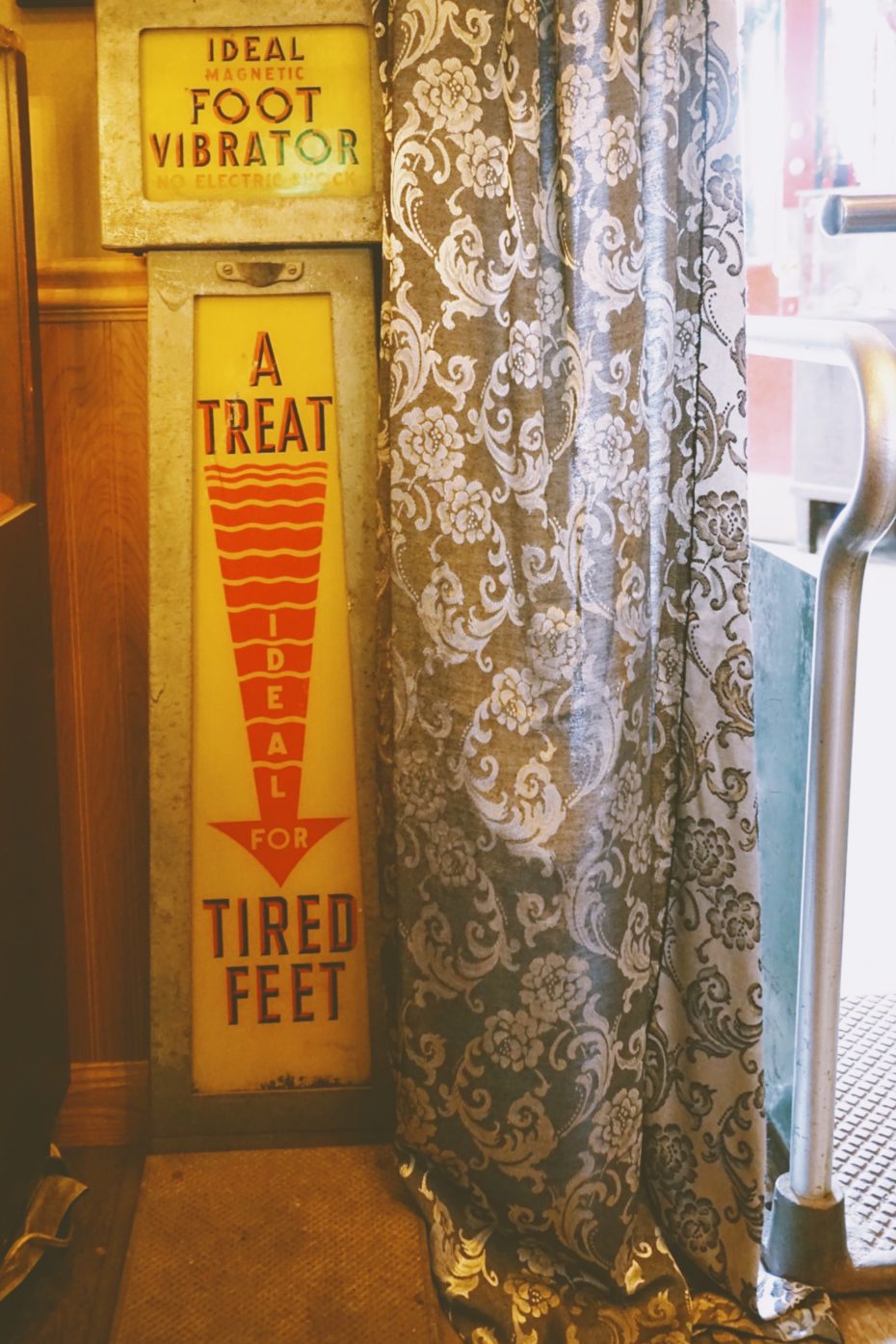 Step out into its back yard, and you'll find a bar built out of orphaned neon signs, a Statue of Liberty around every corner, and a hovering pink boat named the S.S. Marianne. "It's a non-profit, civic organisation," says Molly, "so in addition to weddings and private events, we'll have a lot of fundraisers."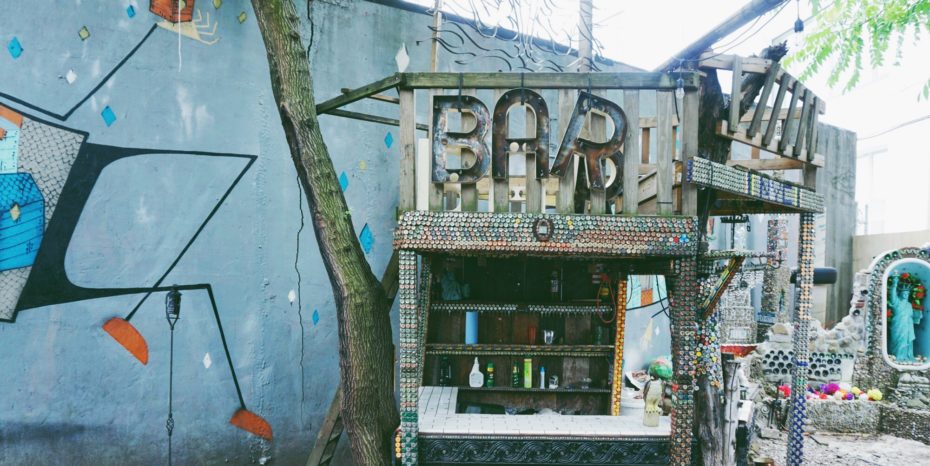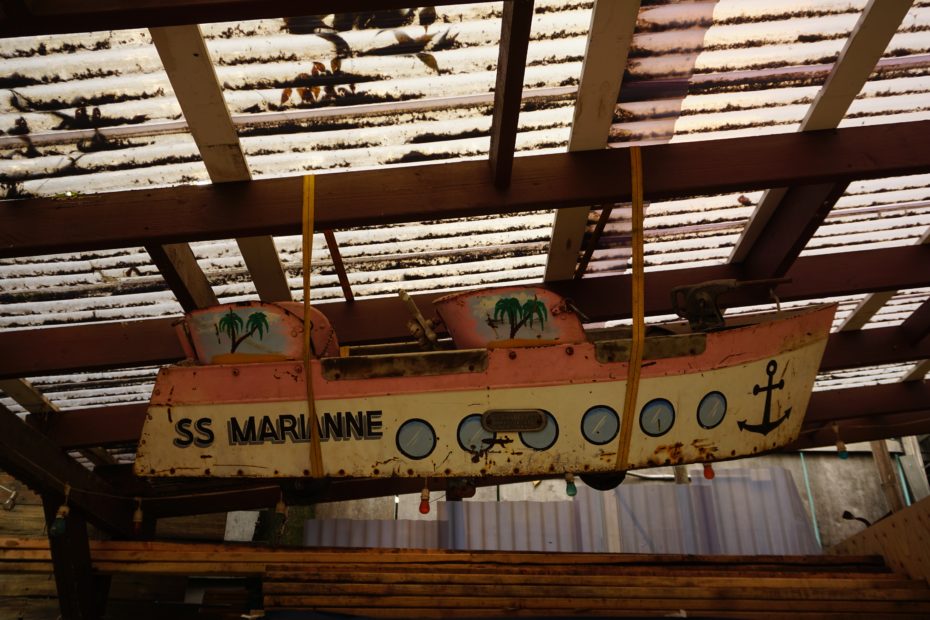 "It's really a for-the-community, by-the-community place" says Molly, "There's so much history packed into this space, and finding the story behind an otherwise ordinary object is half the fun." Case in point: a lone lightbulb that sits in a glass case in the corner. "It lit up the Statue of Liberty's flame," she says, "and actually the flame was always tended to by the same man, Charlie DeLeo, for ages. He's climbed it over 2,000 times."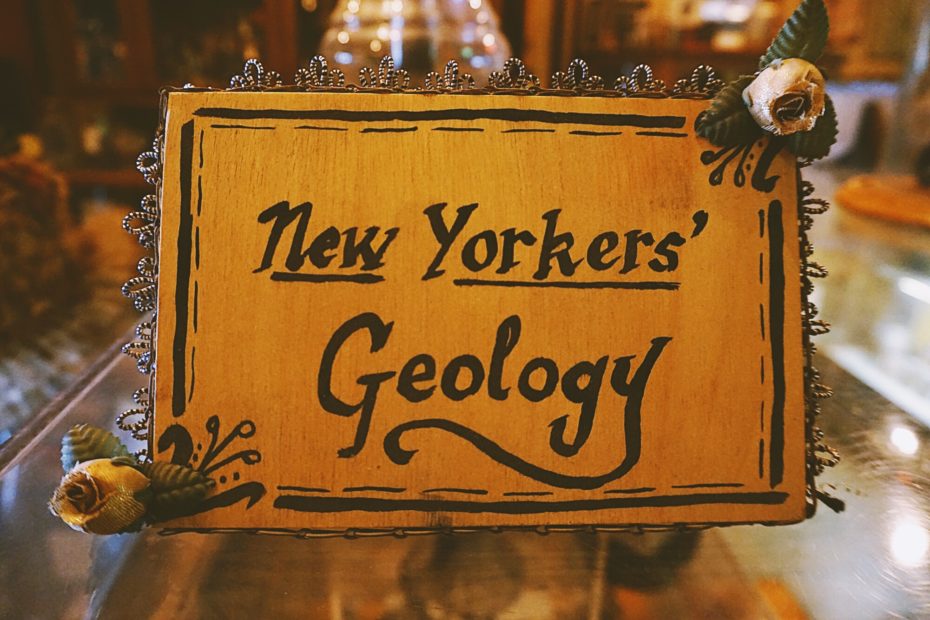 Want a better understanding of New York's pipes and subways, or a near obsessive collection of its bottled water? Want to know what it's like to hear the voice of geologist Nik Sokol on the phone (pre-recorded, but still very cool) while you track down corners of the Waldorf Astoria, or hunt down tile from a forgotten lounge? The Reliquary has a corner for that, too.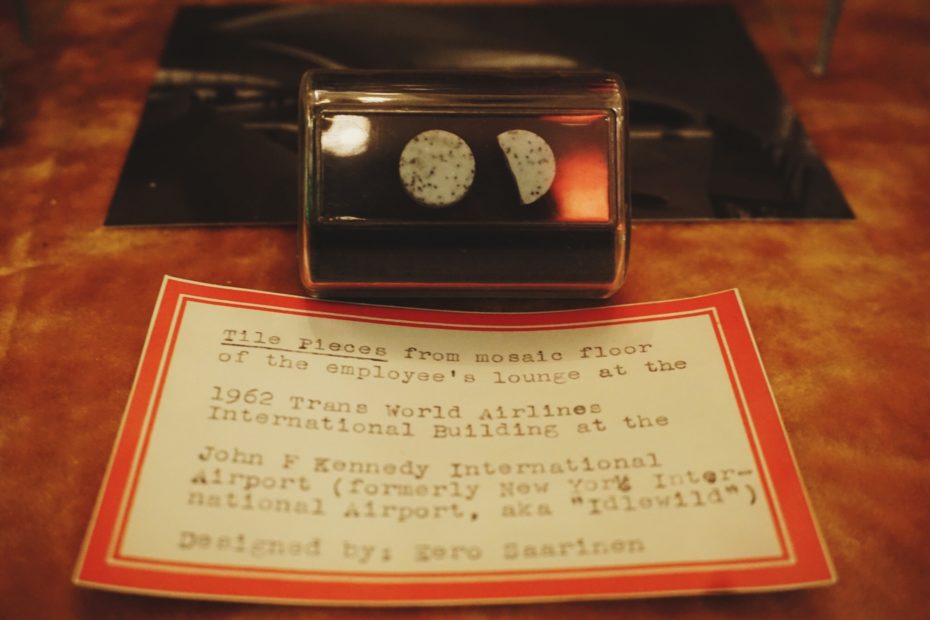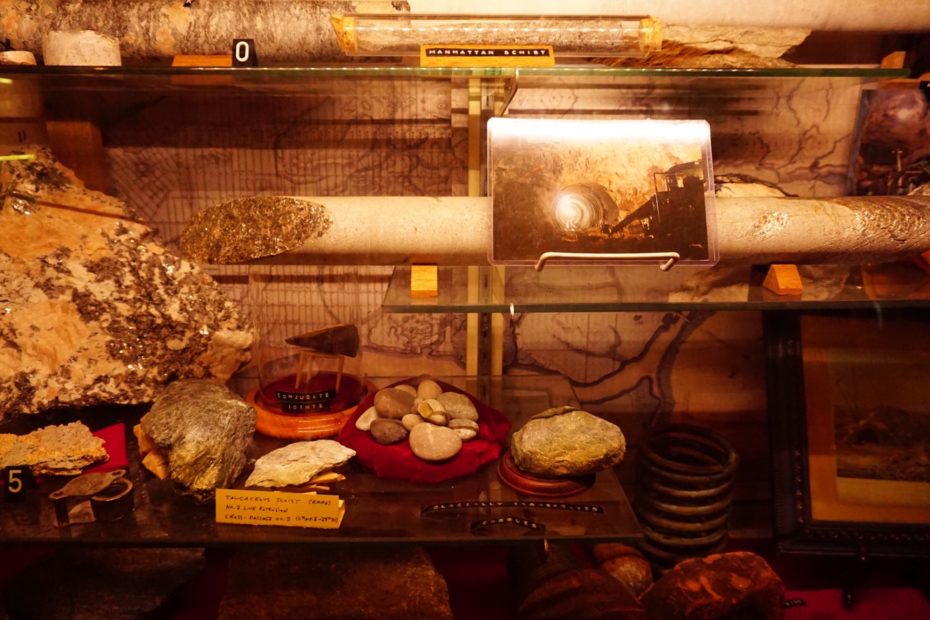 Then there are the object's whose wow-factor is instant — like the alligator hanging from the ceiling of their temporary exhibition space, and which was found in the winter 1935 in an uptown sewer: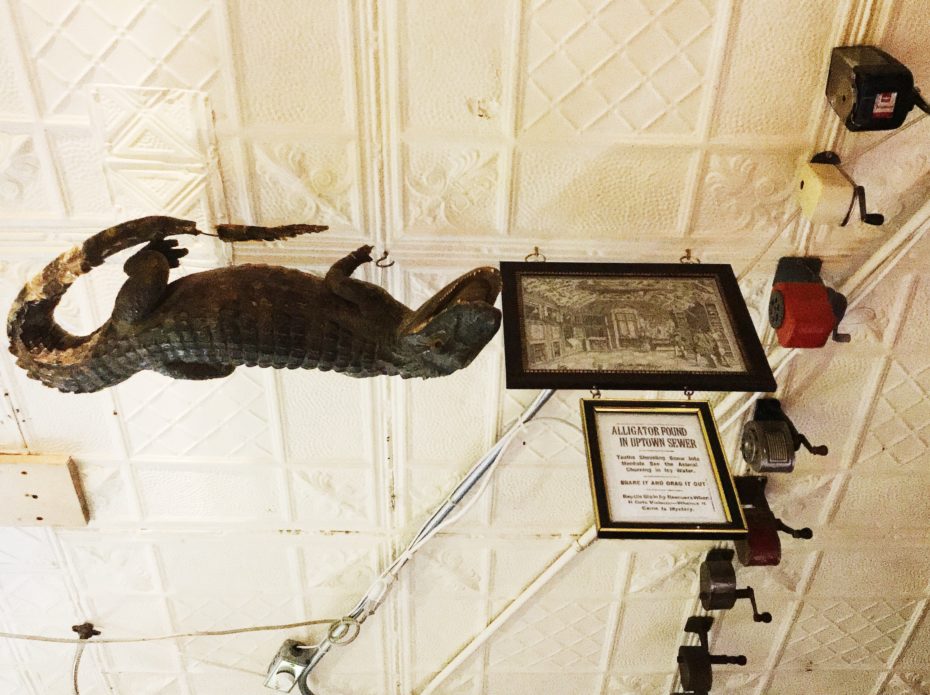 "These are parts of our local history that make New York what it is," she says, pulling out a photo album from a long gone, but legendary Williamsburg barber shop that was run by Naples immigrant Al Criscillo for over half a century. "This is one of my favourite things in here. He would always take pictures of a kid's first hair cut," she says, "and so we kind of get to hold on to those moments, and to a place that meant so much to people, right here through photos what's been saved from the barbershop."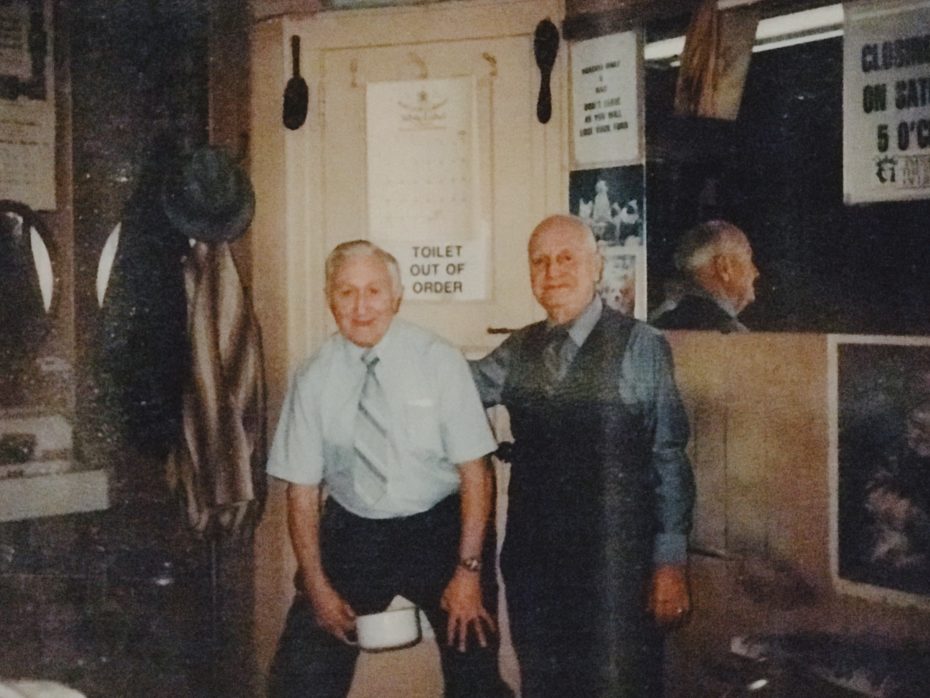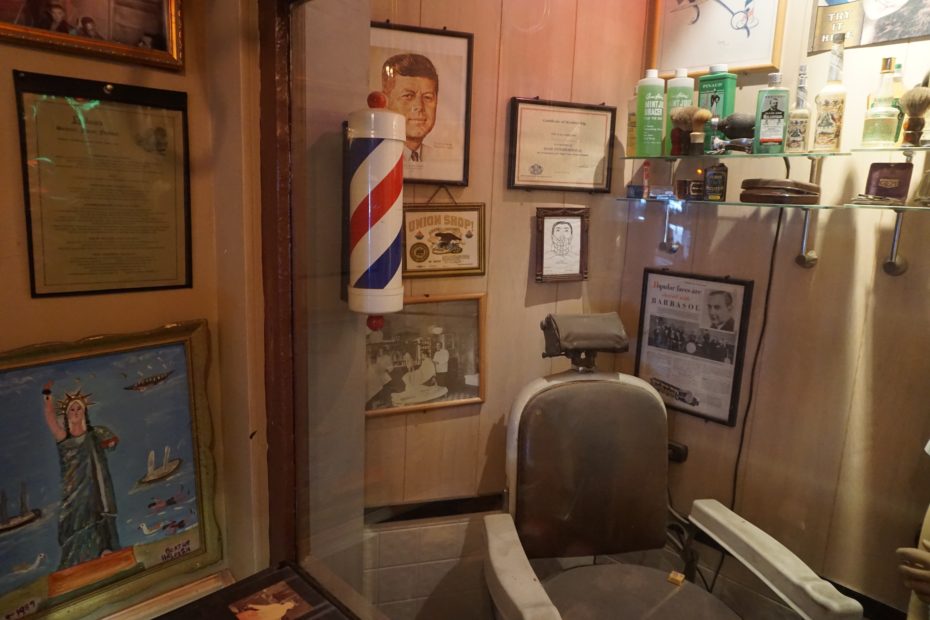 It may not be the Met, but the City Reliquary Museum is a guardian of something a whole lot more personal when it comes to New York — and in that way, a whole lot more precious. You can learn more about planning your visit here.
2020 UPDATE: The City Reliquary needs your help!
A note from the museum:
Dear friends & neighbors: we have sobering news and request your help. After fourteen years on Metropolitan Avenue, the City Reliquary storefront museum is in danger of closing. Numerous factors have brought us to this point, not least of all the economic impact of the COVID pandemic, and the changing cultural and economic tenor of the city. We are dependent on admissions and public events for revenue, and, after 6 months of closure, this model is no longer sustainable.
In order to reopen our storefront to the public, we will need to transition to a new, sustainable funding model based on monthly membership donations. Our minimum threshold to stay open is just $3,000 of sustainable funding per month. If we can meet this modest monthly goal by 11/22/20, we will be able to secure the storefront and reopen our doors to the public – with utmost care for public health and safety. If we are unable to raise these funds, the doors to the storefront museum will remain closed and this chapter of City Reliquary history will come to an end.
You can find more information about our monthly membership program, along with newly added benefits, on our new sustainable membership site at withfriends.co/cityreliquary. We are also pleased to announce that in October we will open the Williamsburg storefront to members only, with new health precautions in place, and we invite you to visit us if you are able to do so safely.
We remain a 501(c)(3) nonprofit, therefore all donations are 100% tax-deductible. Your sustainable support is crucial for the survival of the Reliquary.
We hope that you and your loved ones are well, and we send our deepest thanks for your support.