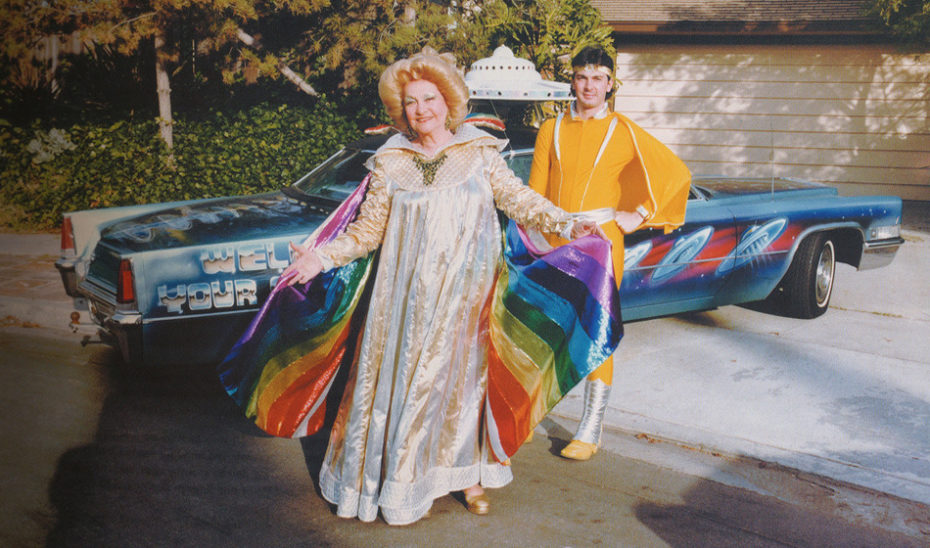 Ruth Norman, hands down. The gilded leader of "Unarius," a UFO cult founded with her husband Ernest in 1954, Ruth was not only a figurehead for  "interdimensional understanding" but a master at putting together looks fit for an intergalactic space queen. So let's throw on our tiara and refuel our rocket to explore some of her best looks…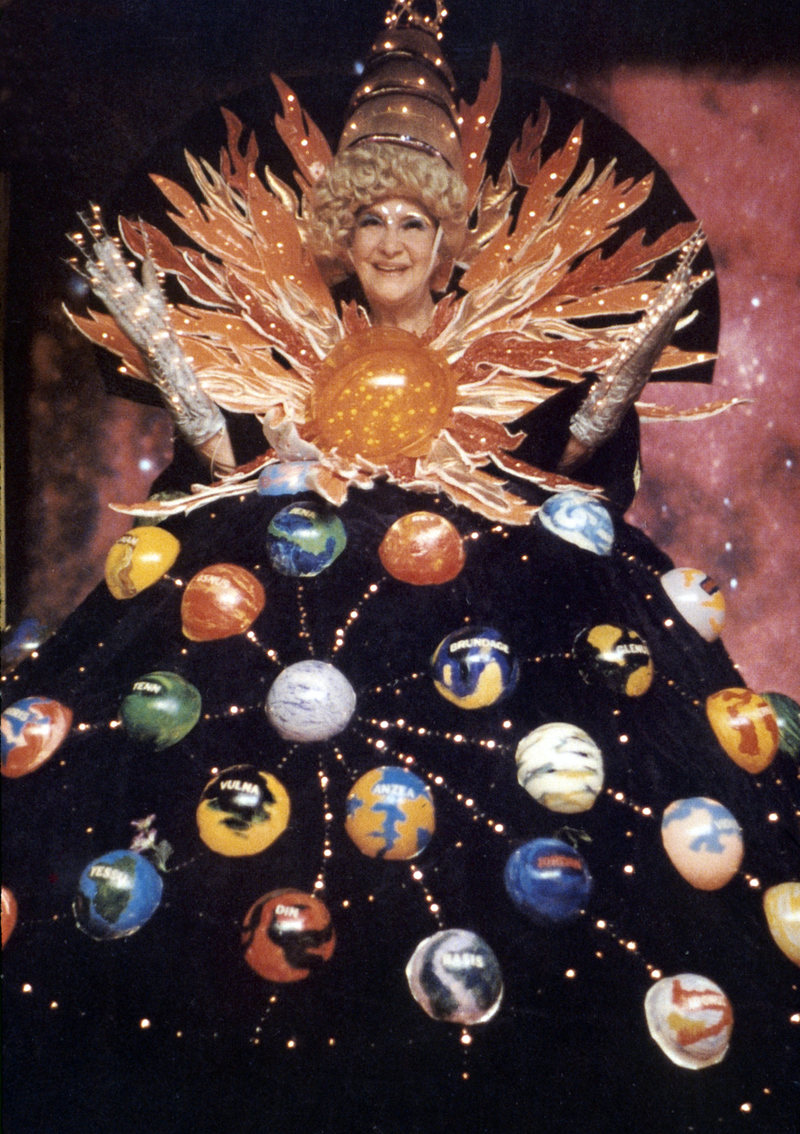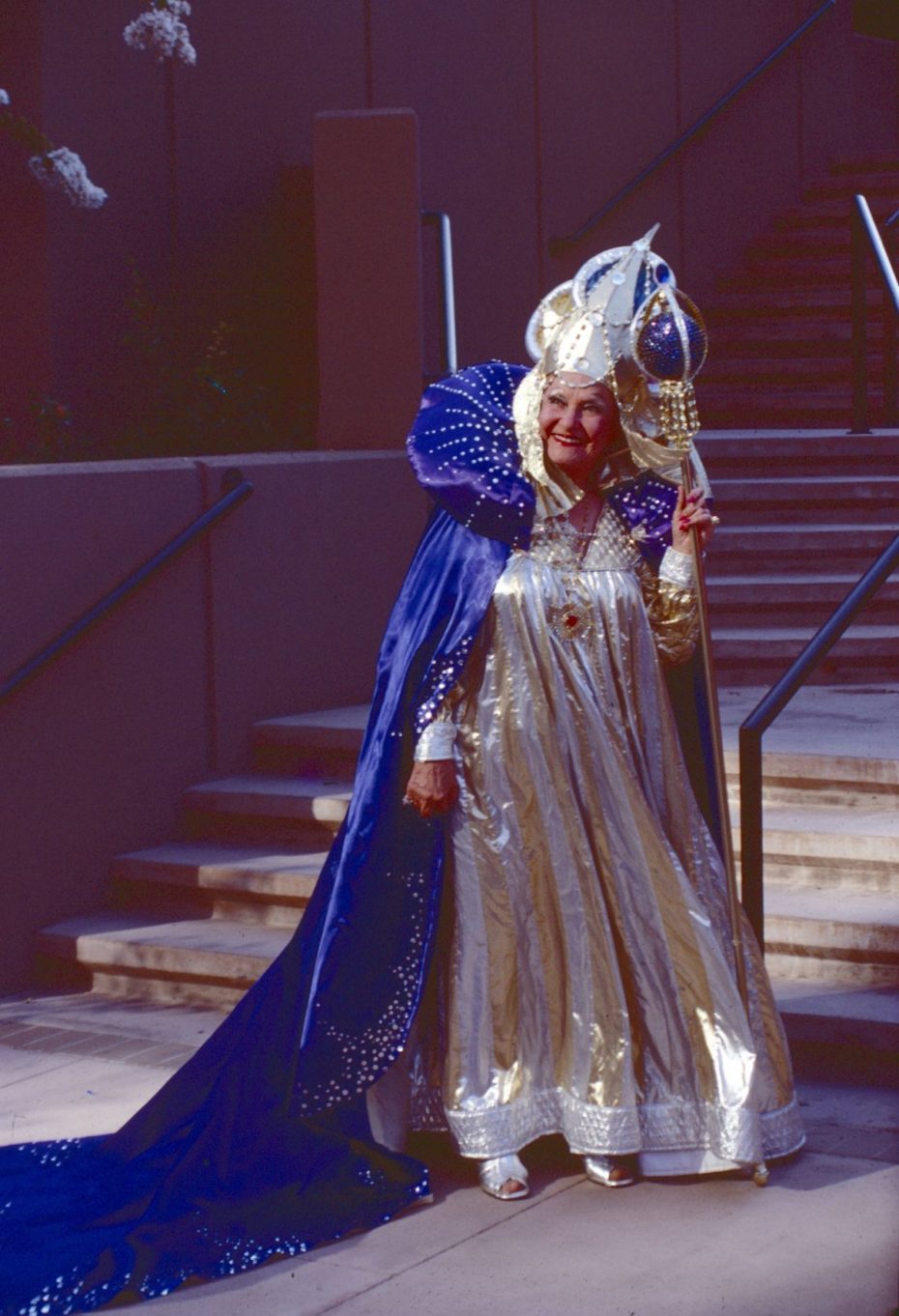 Ruth grew up in Pasadena, California, and was on the path to living out her days as a real estate agent with professed psychic powers when she met Ernest, a former child prodigy turned engineer with a knack for unveiling past lives– as well as chatting with aliens about the history of Earth and various theories such as the Chinese actually hailing from Mars.
It was kismet when they crossed paths at psychic event in California, and it wasn't long until they founded Unarius, or the "Universal Articulate Interdimensional Understanding of Science":
They were really ahead of the curve with the whole UFO-thing in America. This was long before the Summer of Love and the string of communes that followed.  Today, they're headquartered in El Cajon, California, and claim to have outposts in Canada, Nigeria, New Zealand, and the UK.
The Unarius belief system is also surprisingly simple: all of us contain a kind of indestructible energy that follows us wherever we go, recycling itself into whatever body we're reincarnated into (i.e. Ruth was the Virgin Mary). See? simple! And in that sense, the most important thing for followers is to make sure your positive acts outweigh the negatives.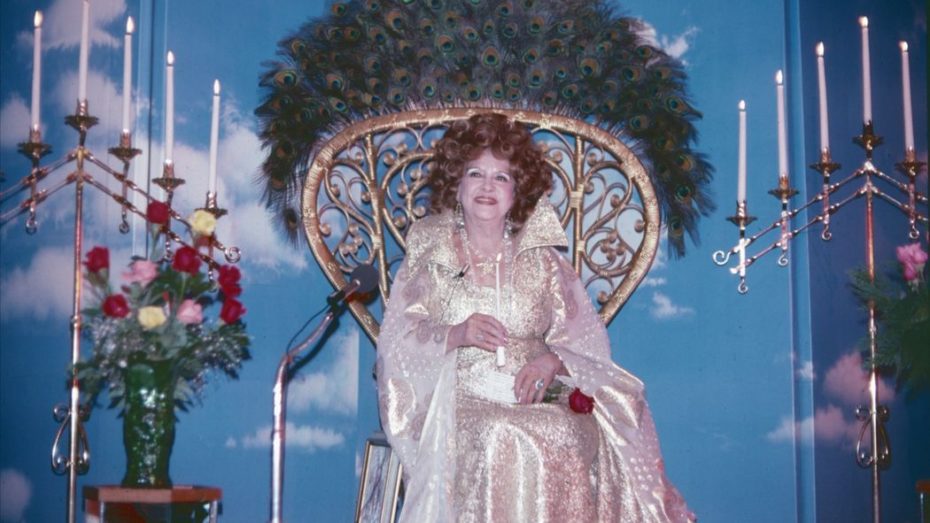 One of the best ways to do that, according to Ruth, who henceforth became known as "Uriel", is to channel aliens for creative inspiration. The cult never ventured into creepy cult-clichés of sex scandals and eerie messianic practices, and it's honestly more of a non-profit creative collective these days.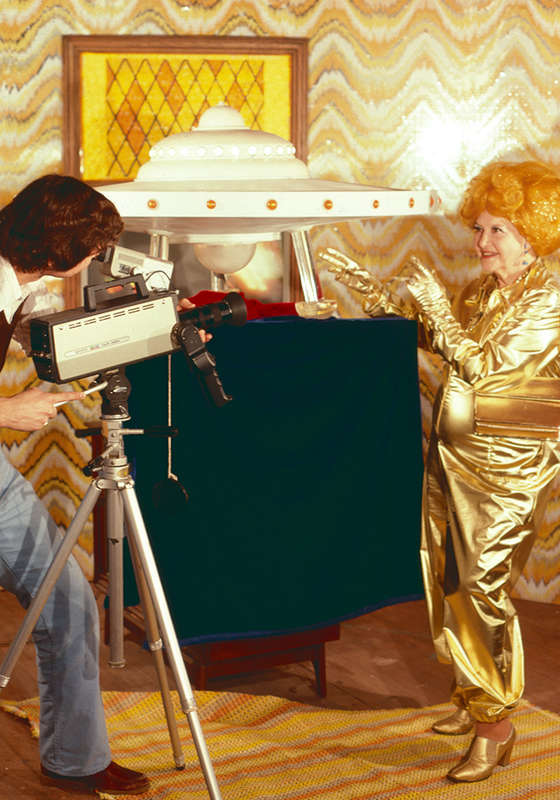 In 1975 they even founded the Unarius School, but it wasn't until after Norman's passing in the '80s that it truly gained some mainstream fame — although he did appear on the Tonight Show with Letterman — and Ruth went into full-blown publicity mode after his death, producing and starring in a wild video series meant to guide her Uraniun "Space Brothers" on a path to interdimensional peace.
There were nearly 100 videos made, all appearing on Public Access channels, and all boasting titles like, The Arrival, Rainbow Bridge to the Inner Worlds, and Lemuria Rising; Roots of the Earthman, The Decline and Destruction of the Orion Empire, and Journey Through the Crystal Mountain Cities.
As far as Ruth was concerned, it was a serendipitous opportunity to indulge in some serious outer space pageantry: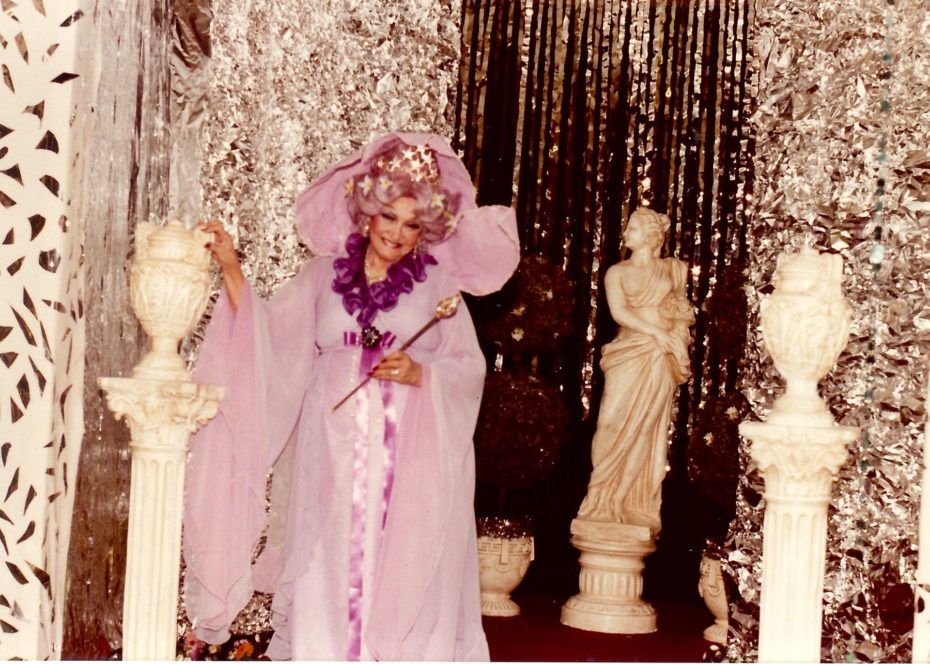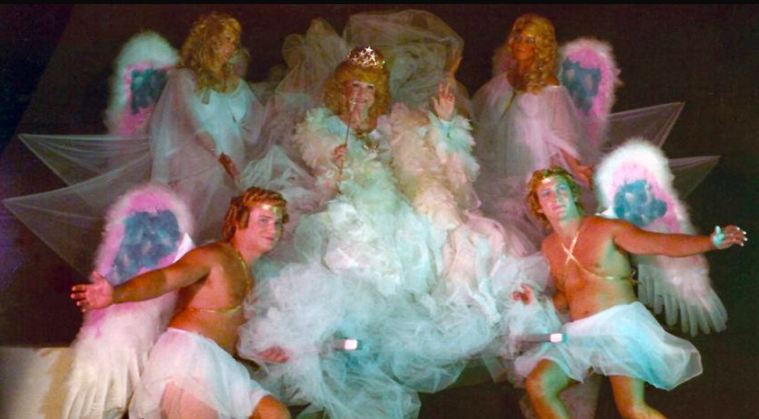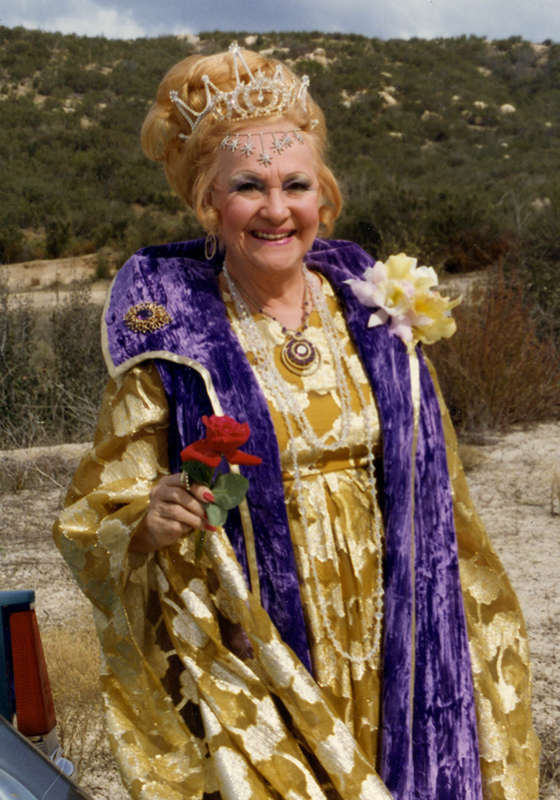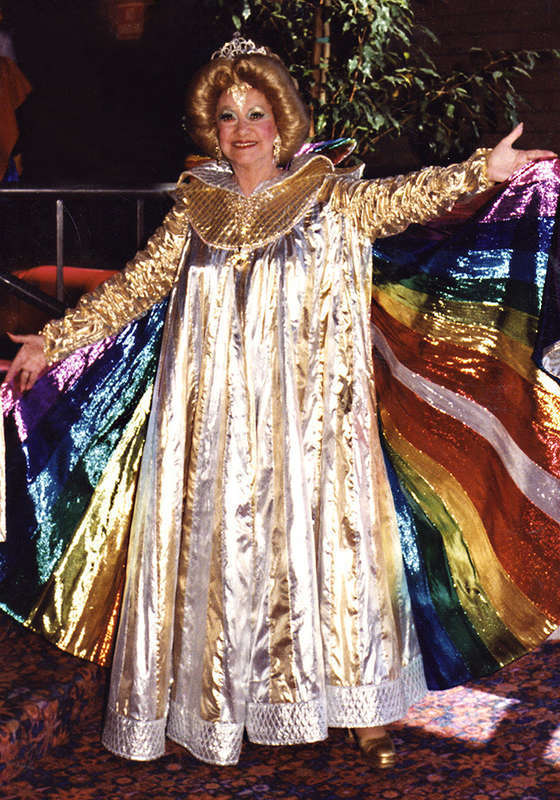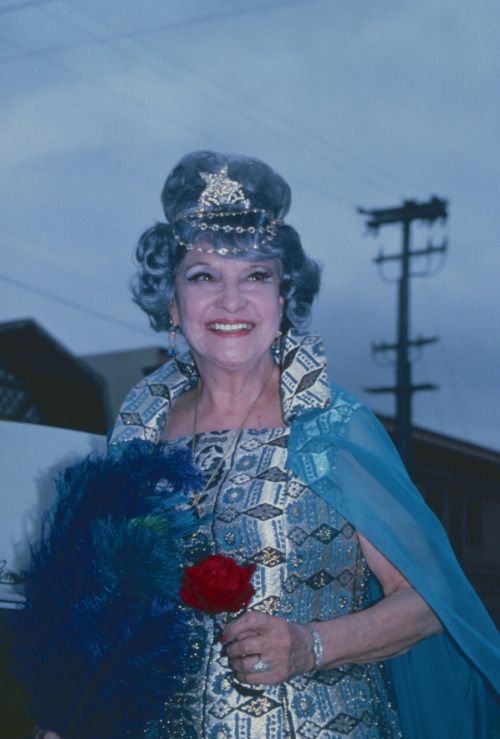 If you'd like to learn more about Unarius, check out the 2012 documentary Children of the Stars. It's made by the same folks behind the famous Source Family commune…