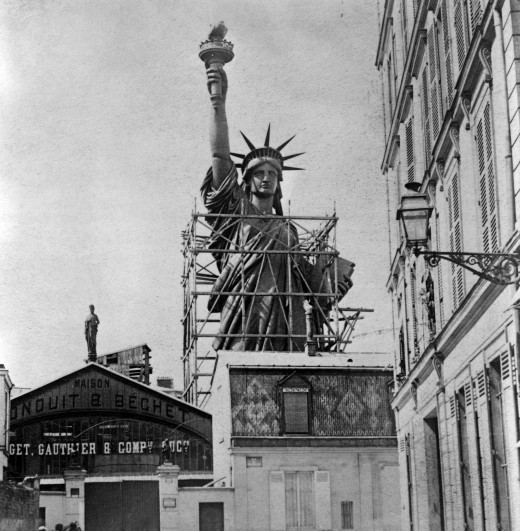 A lot of us, even the French, tend to forget that one of America's most iconic symbols was a gift from France as a memorial to their independence, 100 years after the American Revolution. The statue was built in Paris and fully funded by the French people– everyone from wealthy businessmen to schoolchildren chipped in to help raise funds for it.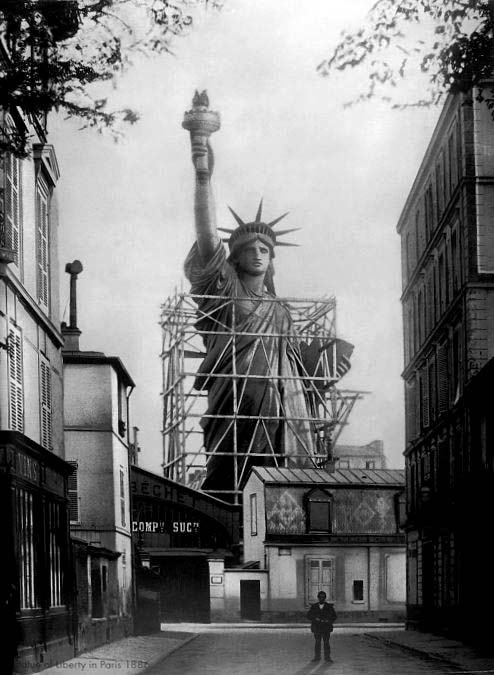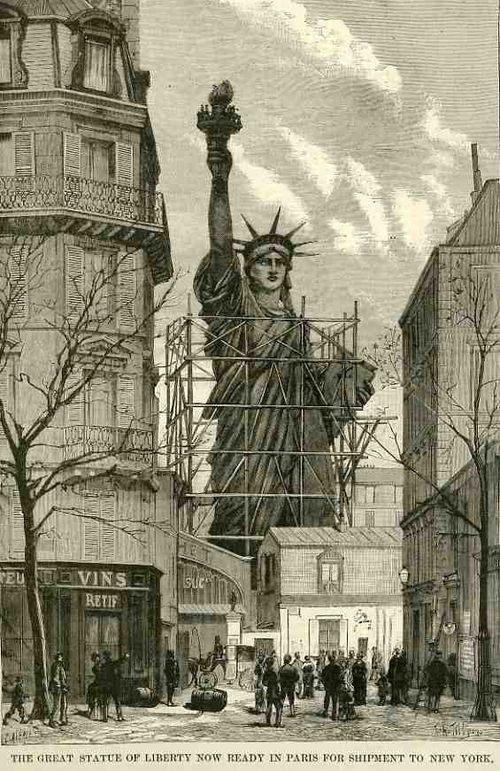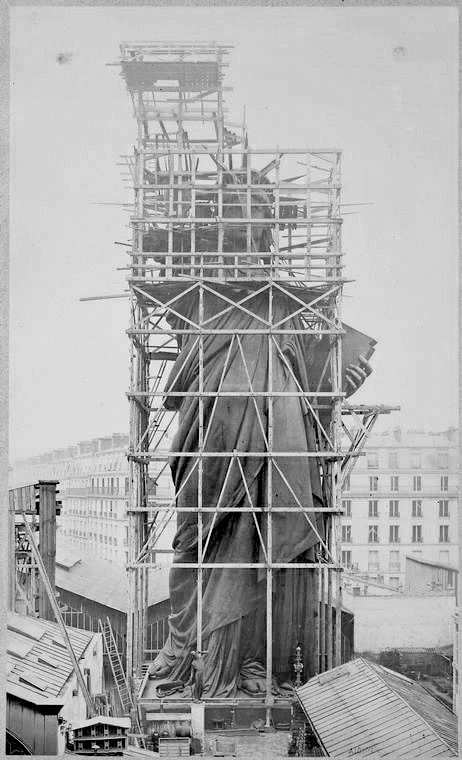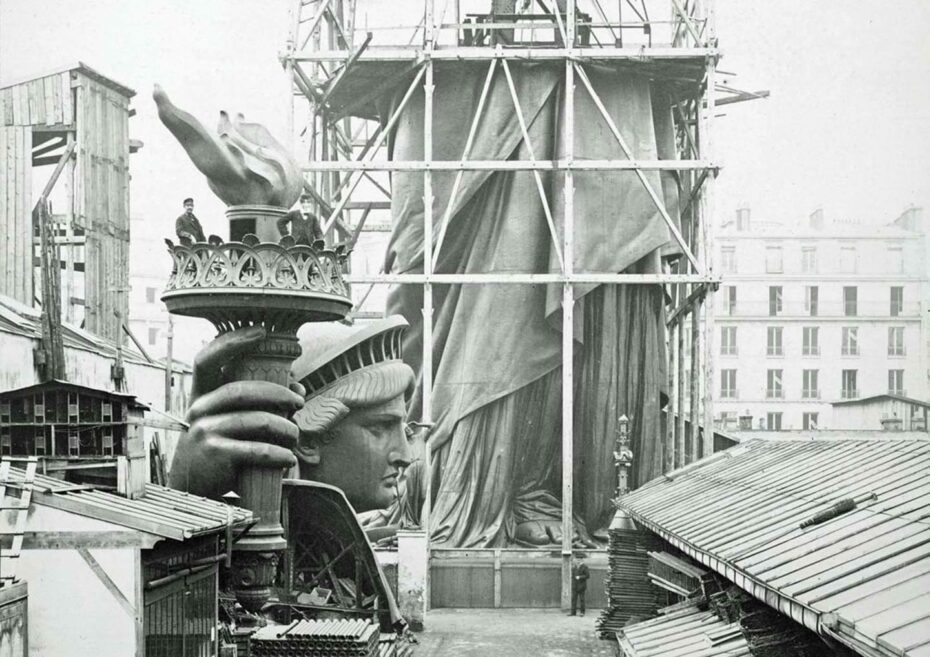 While the design of the statue is credited to Frédéric Bartholdi, you might be surprised to know that to actually build the structure, Bartholdi enlisted the help of none other than a man called Alexandre-Gustave Eiffel. Does the name sound familiar? I hope it does, because he's the guy who built the Eiffel Tower almost ten years later.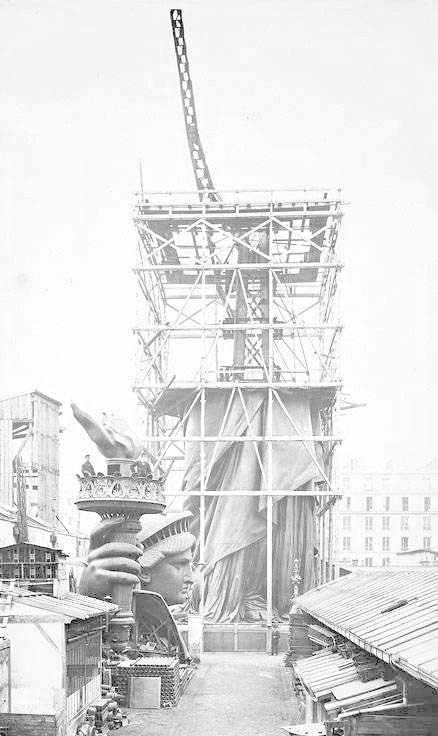 You might have noticed Eiffel's touch in the photograph above which shows us an iron truss tower that became the structural core of the statue. It looks a little bit like another tower I know in Paris that has over 20,000 visitors everyday…!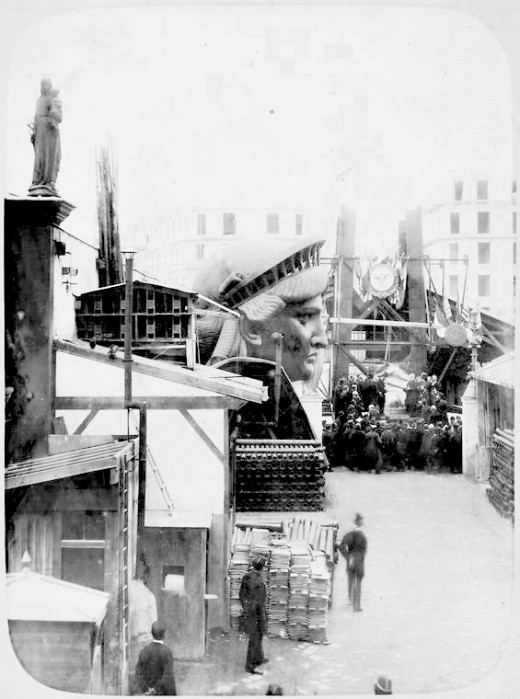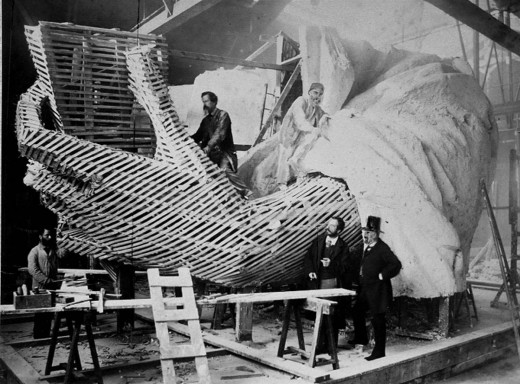 The head and the arm had already been built before Eiffel joined the project, and in 1878, the world got a sneak peak of The Statue of Liberty's Face at the Paris World Fair. Below are pictures of the head on exhibit in 1878.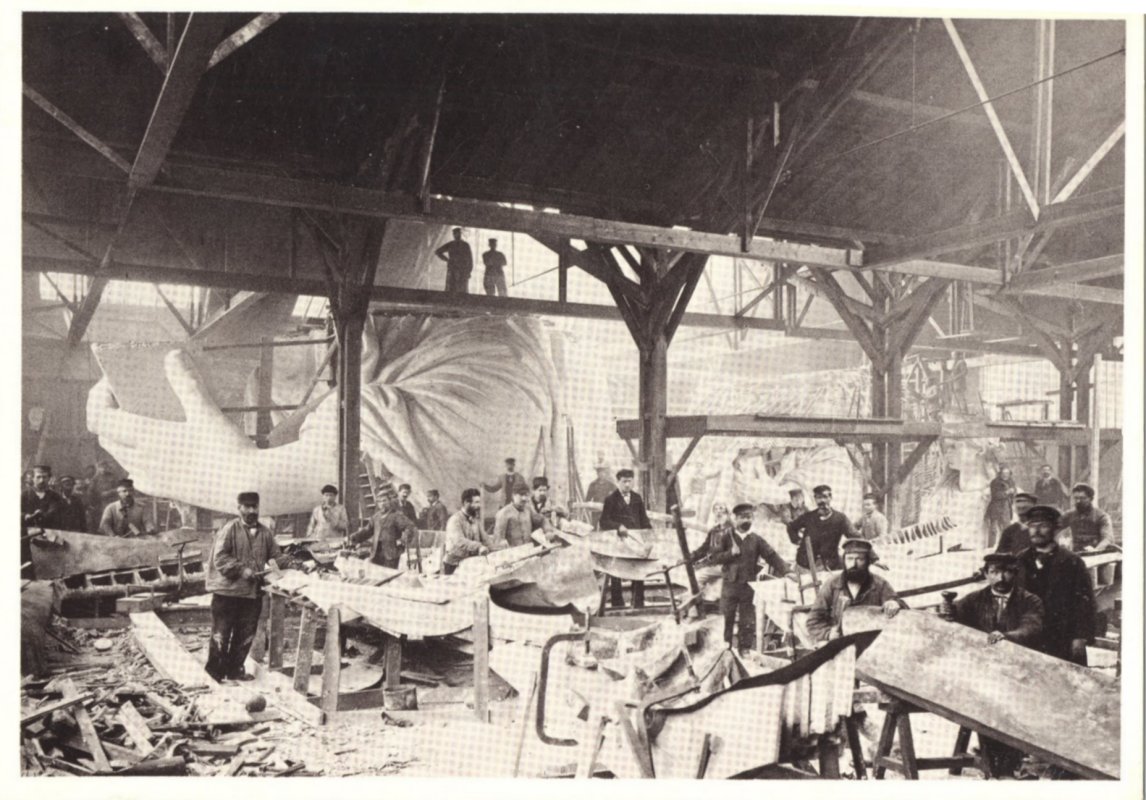 The statue was completed in 1884 and stayed in Paris until 1885 while the pedestal was built. It was finally ready for voyage to the United States.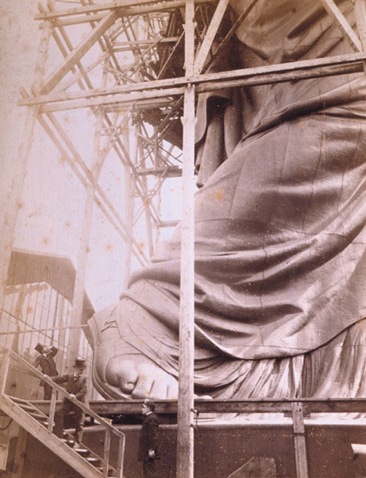 The American unveiling of the Statue of Liberty in 1886 was one of the most exciting news events of the century. Although, I was disappointed to read that no women were allowed on the island except for Bartholdi's wife and the Chairman of the French committee's daughter. A little ironic since the Statue of Liberty is a woman. Officials claimed it was for safety reasons but some suffragists intent on not missing the show chartered their own boat in protest and got as close to the island as they could.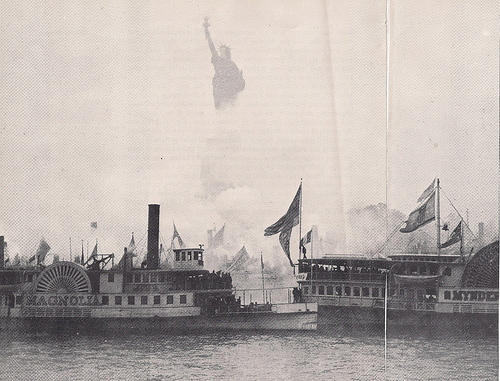 Today, Parisians still have a few reminders of lady liberty as there are three miniature replicas of her dotted around the city…
So it would seem the French and Americans have more in common than we thought! As a Franco-American, the way I like to see it is we're very much old friends (who tend to bicker like siblings at times, but deep down, have a great appreciation for each other).
Via here, here, here and thanks to one of my lovely readers Martine Horovitz Silber for sending me here.
2021 UPDATE: One of the "smaller siblings" of the Statue of Liberty in Paris is being sent to the US in June, where it will stay for ten years as a reminder of the friendship between the two countries. You can read more about her journey here.