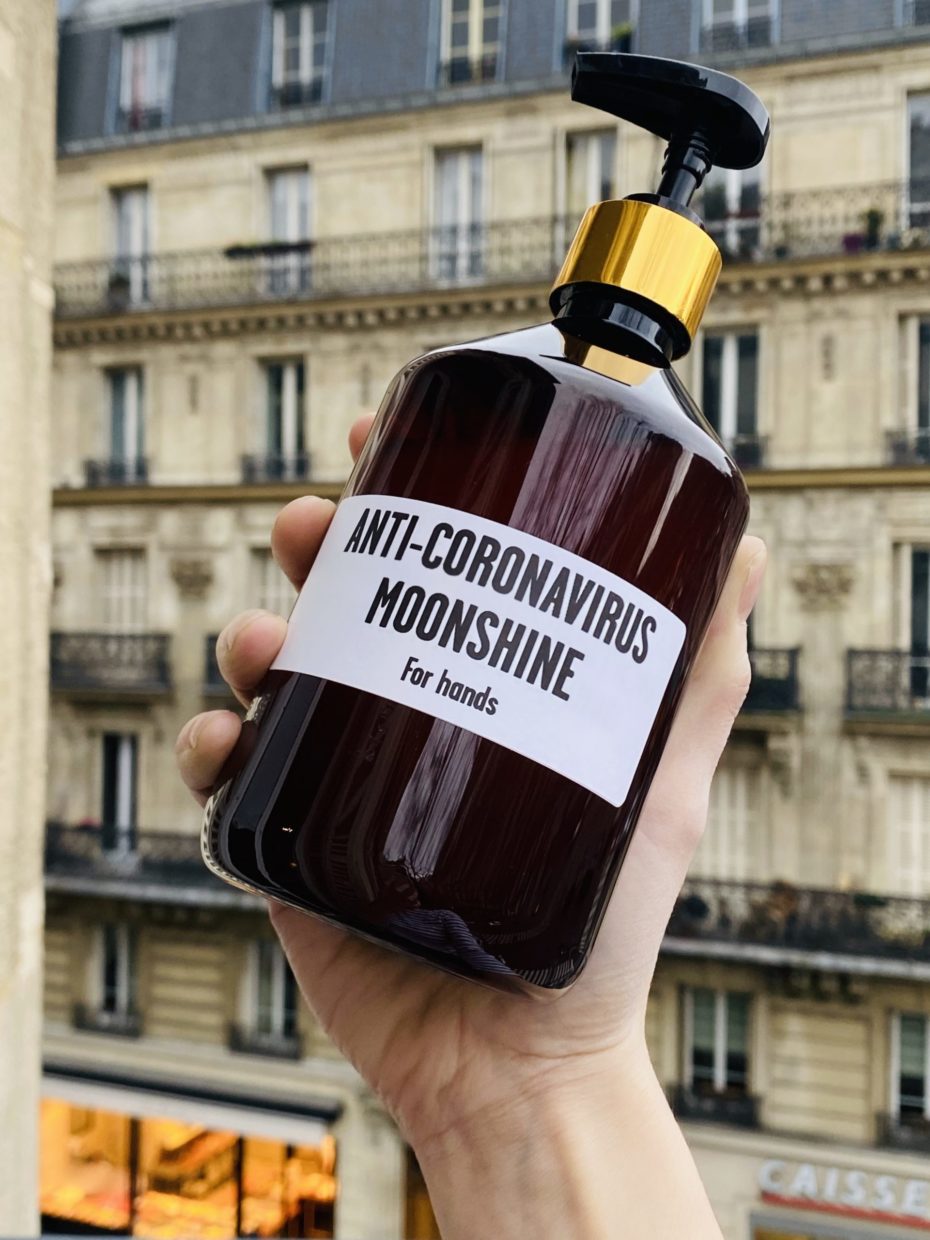 The recipe is stupidly simple.
We spend a fair amount of time geeking out over post-apocalyptic scenarios here at MessyNessy; there's an entire category dedicated to "abandoned places" when and if you need it, zombie/ disaster movies are admittedly one of my favourite genres, and I've often wondered how I would fare in such scenarios. So in the midst of growing real-life global panic* (as in, *not an actual apocalyptic scenario), I thought we should probably step up with something useful for our readers, while the general media continues to spread fear faster than the Covid-19 virus itself ever could. Case in point: irrational and unnecessary stockpiling of goods, causing everyday hygiene products, such as hand-sanitiser, to sell out or be exploited in price. And when Amazon, the biggest online retailer in the world, says it's sold out of something you think you might need, just like that, the rest of us who weren't panicking before, start to panic a little. So before we get to the DIY hand-sanitiser recipe you surely clicked on this article for…
Just a little perspective:
Snakes kill 137 people every day and mosquitoes kill 2740 people every day – more than the worst day on record for Coronavirus, which saw 108 deaths in on day in China on February 10th. Covid-19 cases there have since started to decline.
My point is, keep calm, wash your hands regularly, and don't panic – even if Amazon has completely sold out of hand-sanitiser. As we're all aware by now, the best way to avoid the transmission of disease, including coronavirus, is to simply wash your hands thoroughly with good old-fashioned soap and water. This is more effective than hand sanitiser. But if like me, you're traveling in the coming days/ weeks, or otherwise don't have access to a sink, here's a useful hack for making your own Anti-Coronavirus Moonshine…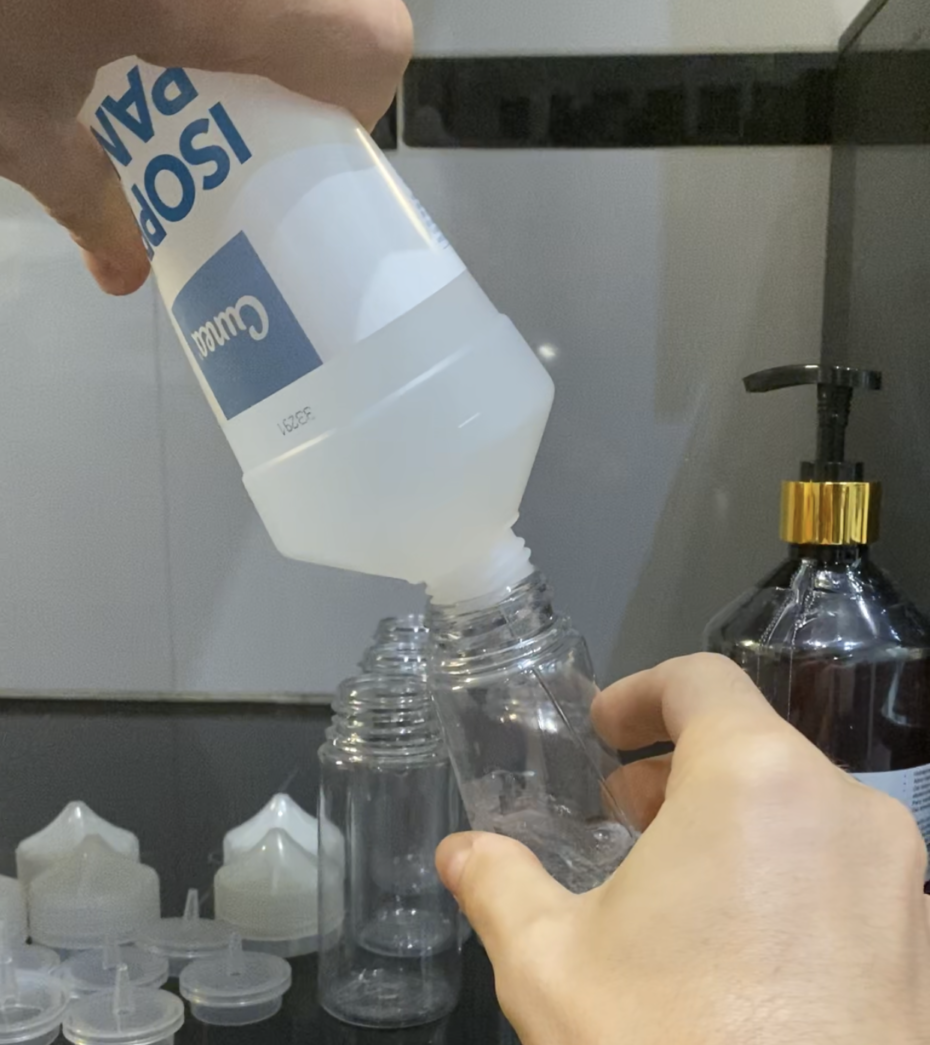 Here's what you'll need

:
⅔-cup rubbing alcohol (99.9% isopropyl alcohol) or ethanol
⅓-cup aloe vera gel
Stir or shake the mix in a clean soap or pump bottle.
That's it! Those are really the only essential ingredients of a hand-sanitiser. And the best part? You probably have most of these things already around the house somewhere. And they aren't likely to sell out in shops or online anytime soon.
Good to know:
Combine the ingredients into a bowl first and stir, or pour directly into a pump bottle and shake. Either works.
We eyeballed the measurements of 2 parts alcohol, 1 part aloe vera gel.
A hand sanitiser requires at least 60 percent alcohol content to kill most viruses
We bought our 99.9% isopropyl alcohol online from Amazon Prime as well as our Aloe Vera gel. You can also find Ethyl Alcohol in pharmacies or hardware & general stores.
Don't expect the texture to be gel-like, it will remain in liquid form but dry almost instantaneously as you spread it over your hands.
Some aloe vera residue tends to linger at the bottom of the bottle even after you shake or stir it. Don't sweat it, the rubbing alcohol will still do its job, and some of the aloe vera will still stabilise it to protect your skin.
Cover your hands thoroughly and rub for about 30 seconds.
We've also heard it might be a good idea to keep your nails short, where germs can get comfortable.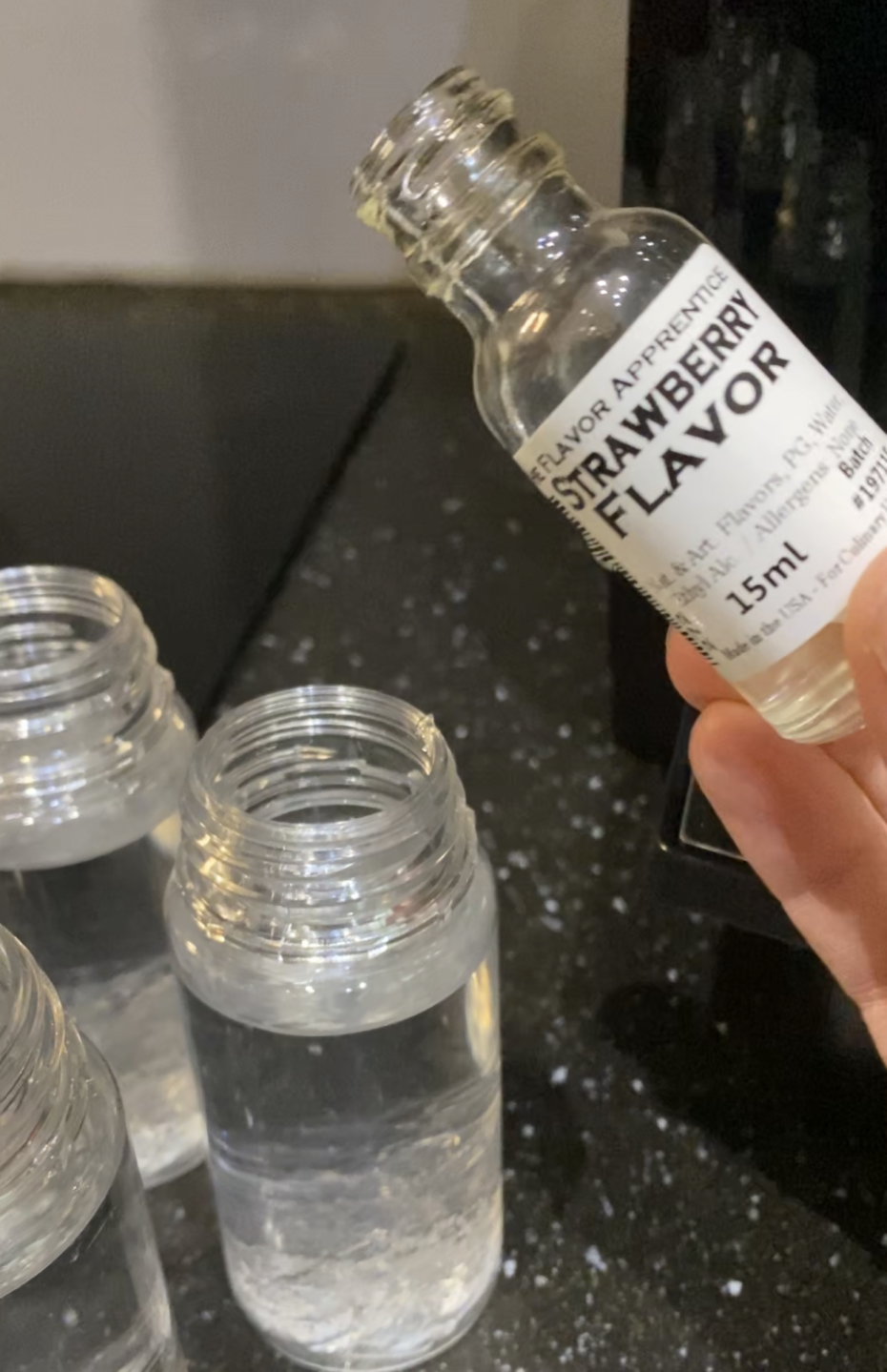 Extras:
For your comfort, you can choose to add scented oils or a few drops of food flavourings. Thyme and clove oil also have antimicrobial properties.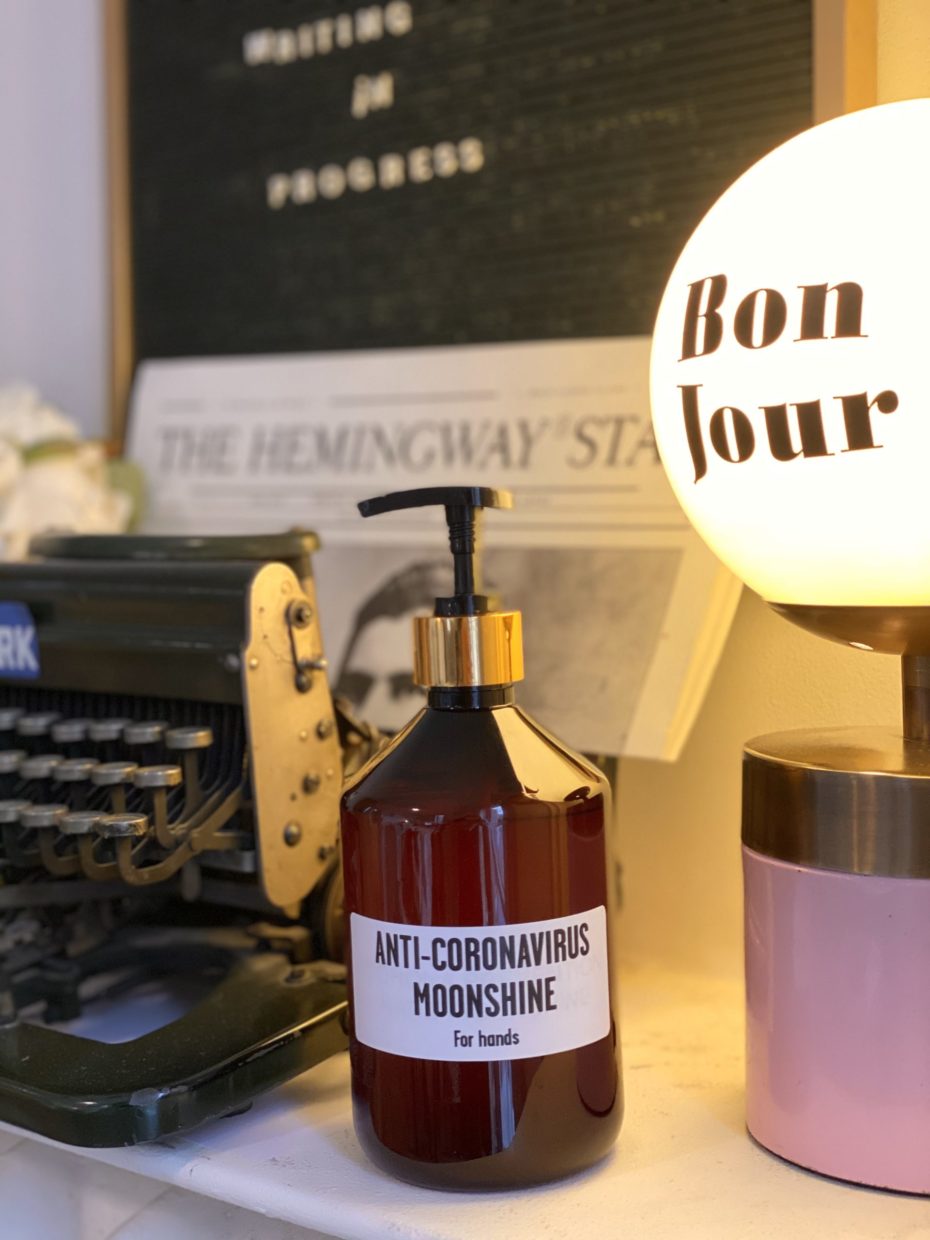 Be a good neighbour and make a few batches to hand out to friends, family and office colleagues. But most importantly, stay sane and well-informed by sticking to trusted health experts and sources. This too, shall pass.