History is its own, curious commodity in the United States (where we are notoriously good at razing architectural treasures), and what makes this home – known as "the Turtle House" – so special. A rare pearl nestled in the Hudson Valley, New York, it was constructed in 1822 and just hit the market for the first time in decades. In addition to its architectural integrity, this Federal style manor has collected the stories of tenants with all kinds of quirks (cue a riverboat captain), all wrapped up in a neat $450K price tag. Now, the old captain's home might not be as sexy as some other historic houses for sale that we've featured, but it's got a lot of promise – and if someone doesn't snap it up, it may very well end up in the path of a wrecking ball.
Thus named for its ovular, Turtle-y shape, the manor is situated in the storybook town of Kinderhook, about two hours north of Manhattan. Side note: If you were to move anywhere upstate, Kinderhook should be high on the list; it's sprinkled with a good number of centuries-old homes (for now), charming farms, and even translates to "Children's Corner" in Dutch, which is pretty damn cute. Washginton Irving, author of The Legend of Sleepy Hollow (1820), was a fan. But we digress. The point is, in a sea of great houses in a very eclectic town, The Turtle House still stands a cut above the rest. It was even featured in the magazine Country Life in 1923: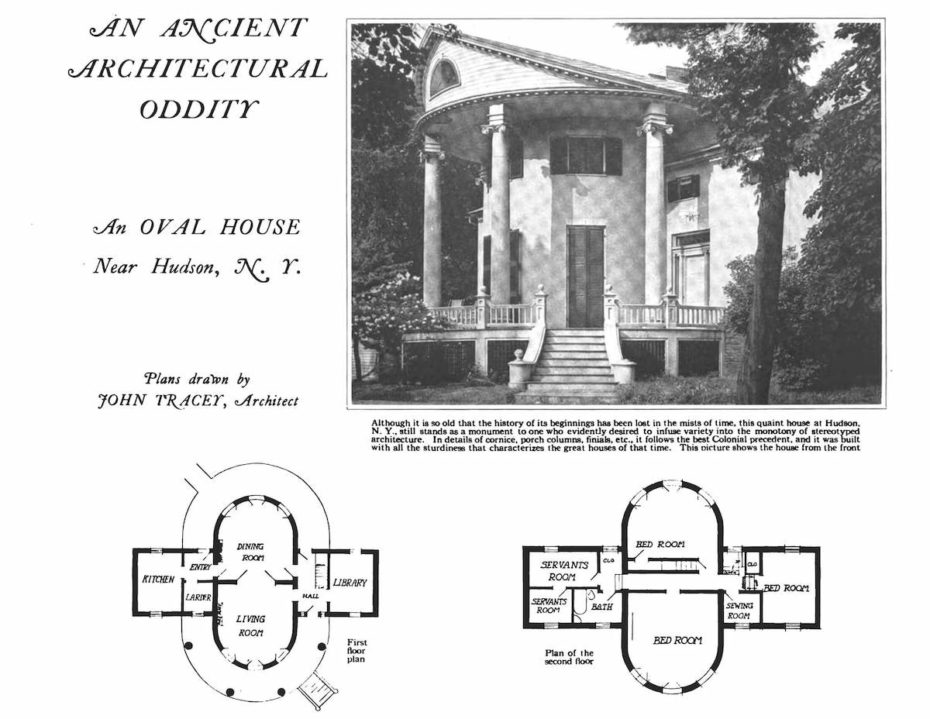 Part of its longtime allure is tied to its very first tenant and co-designer, a riverboat captain named Joab Center – making it ripe for some real The Ghost and Mrs. Muir business to unfold. Newcomers, that's a 1947 classic wherein Rex Harrison plays a ghostly sea captain who falls in love with the newest lady tenant of his spooky old home. And he totally would've owned this nautical gold mirror: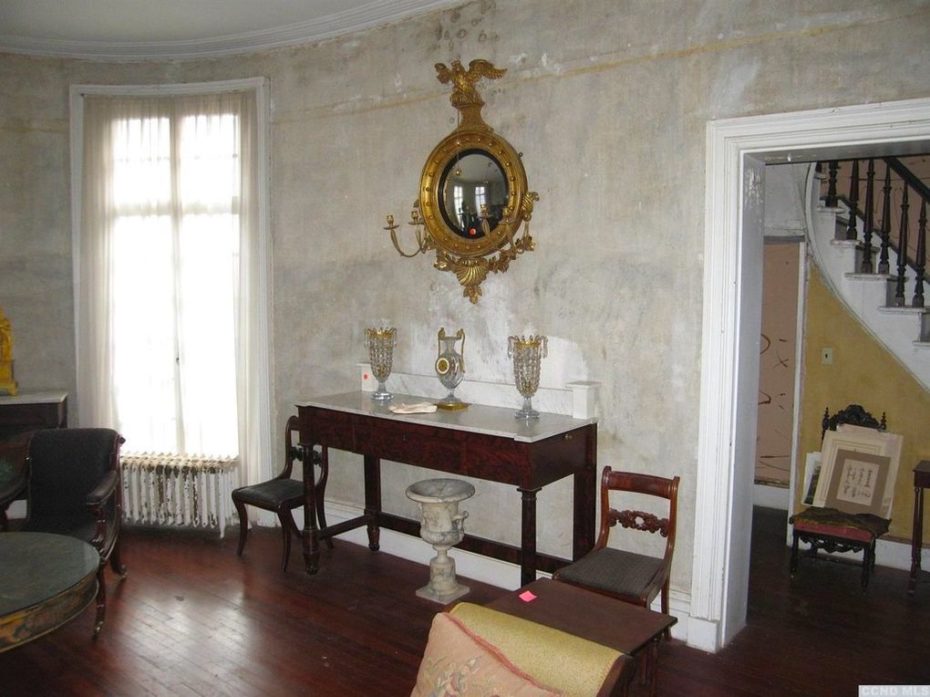 This is where the Captain put up his feet to retire with his wife, Eunice, in the 1820s. At the time, it would've been surrounded by a working farm, and the Captain himself was passionate about nature and working the land; he founded a local agricultural society and patented his own potato plow. According to local lore, the couple designed the home with an architect after Eunice won the lottery and said, You know what? Let's just build a house that kind of looks like a ship. Rumour also has it that the columns of the portico are from ship masts. All those furnishings and objets d'art, on the other hand, belonged to the last tenant: an antiquarian named Zane Zell Studenroth, Jr., who moved in during the 1990s and passed away last year, thus putting the house on the market…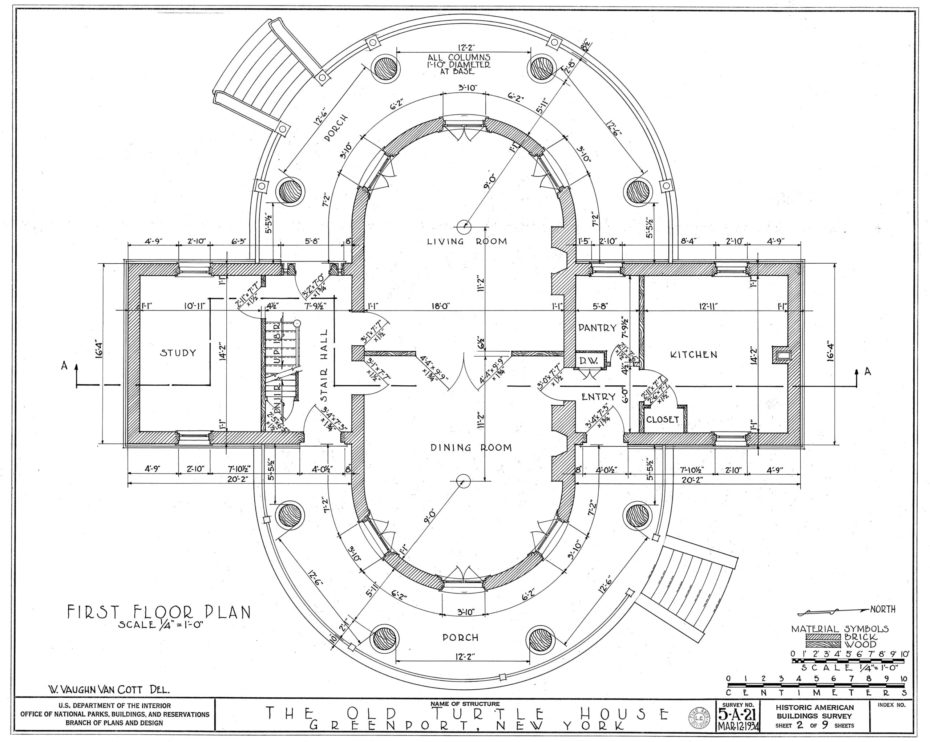 Today, the Turtle House is one of the last great examples of its kind. A tragedy, considering that back in the day it had many a kindred, ovular neighbour, like the imposing "Hill House" in Livingston, New York, that was torn down in the 1980s: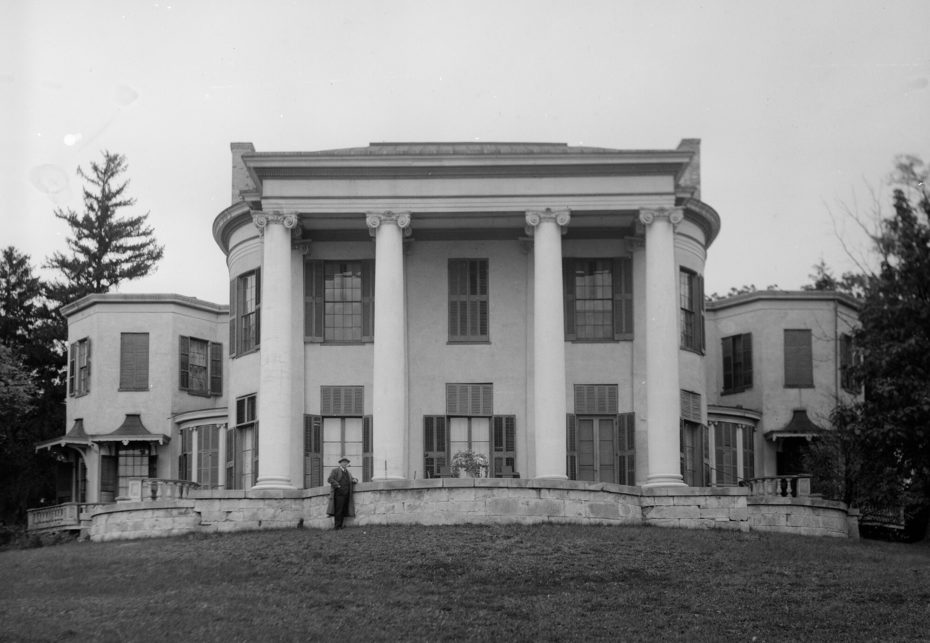 If we had to safeguard any one of these gems, however, the Turtle House, with its uniquely swooped roof and cherished local history, is one to save.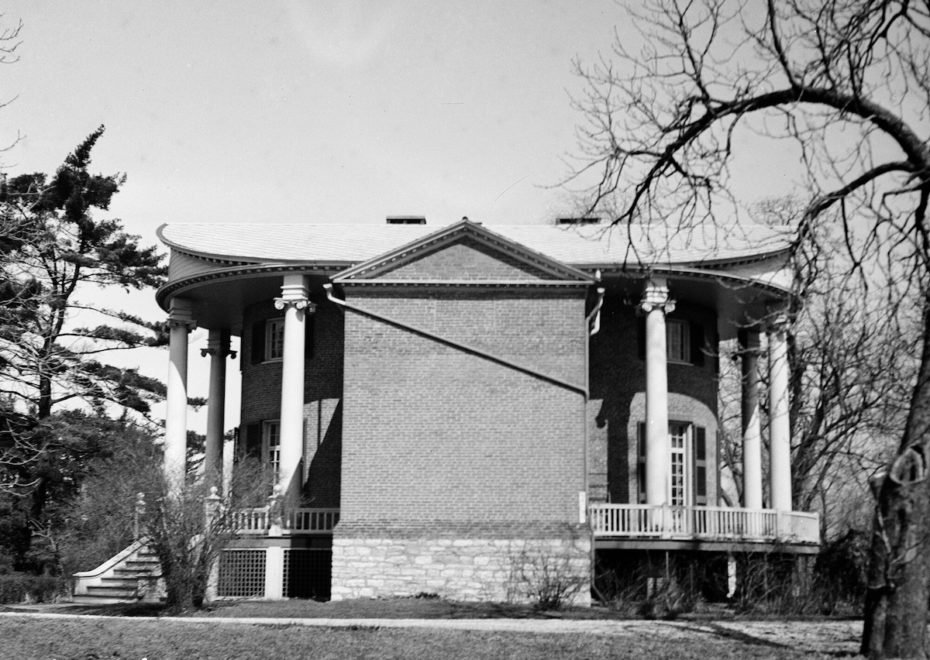 The aforementioned final tenant Mr. ZZ Stud clearly collected period and modern pieces, some elements, like the marble fireplace, still date to 1830 – and by the looks of the red dots below, many of the antiques are being sold off in Estate sale fashion.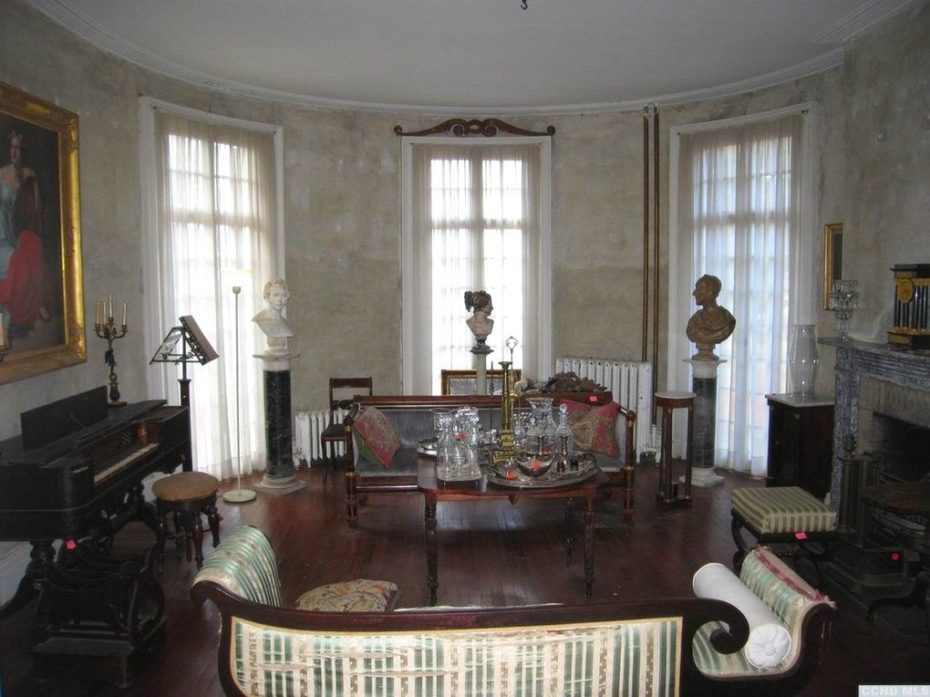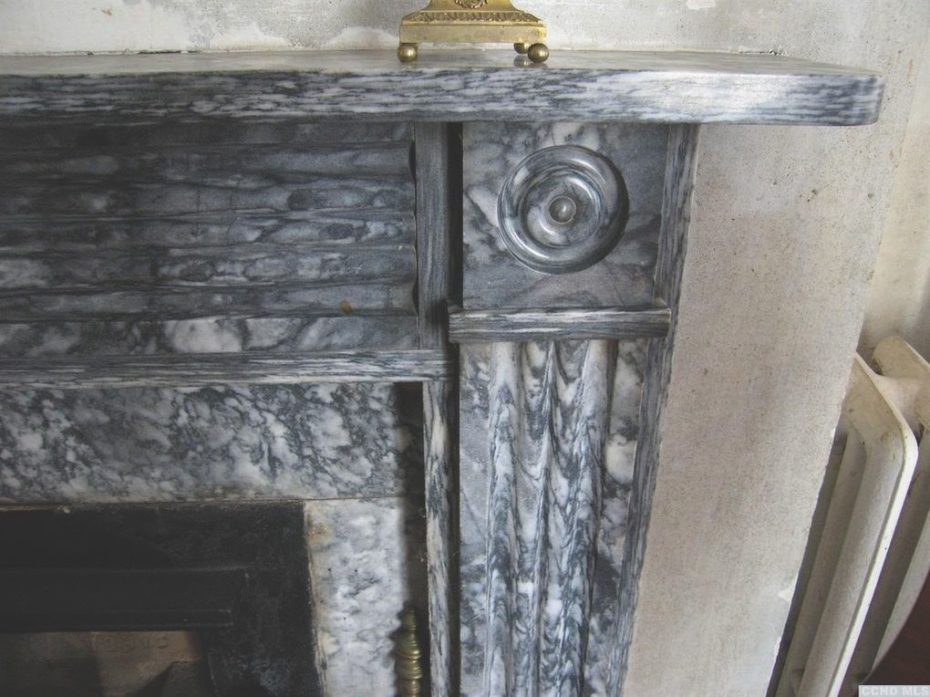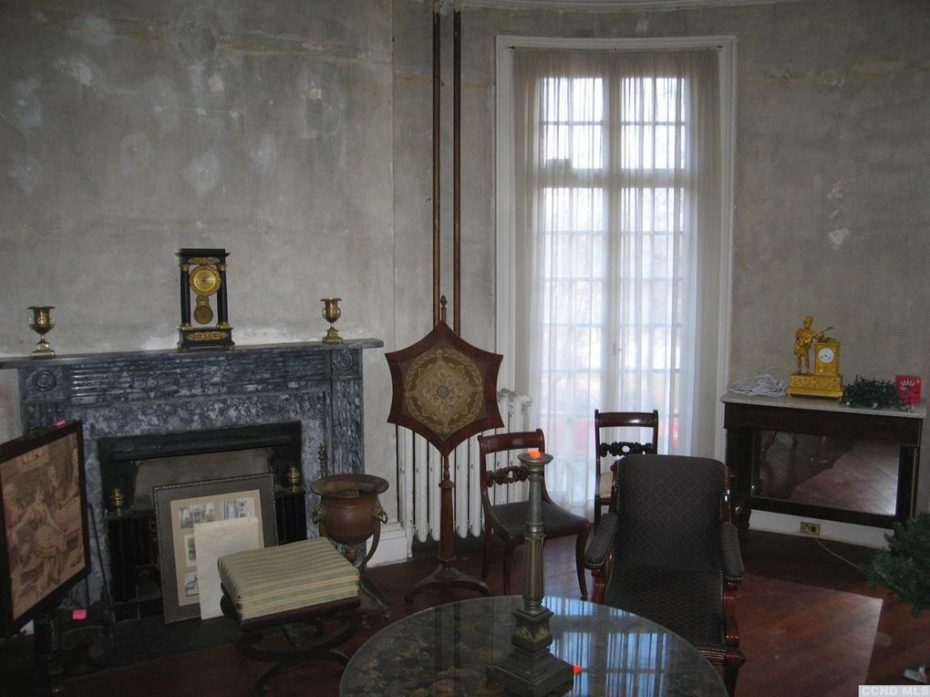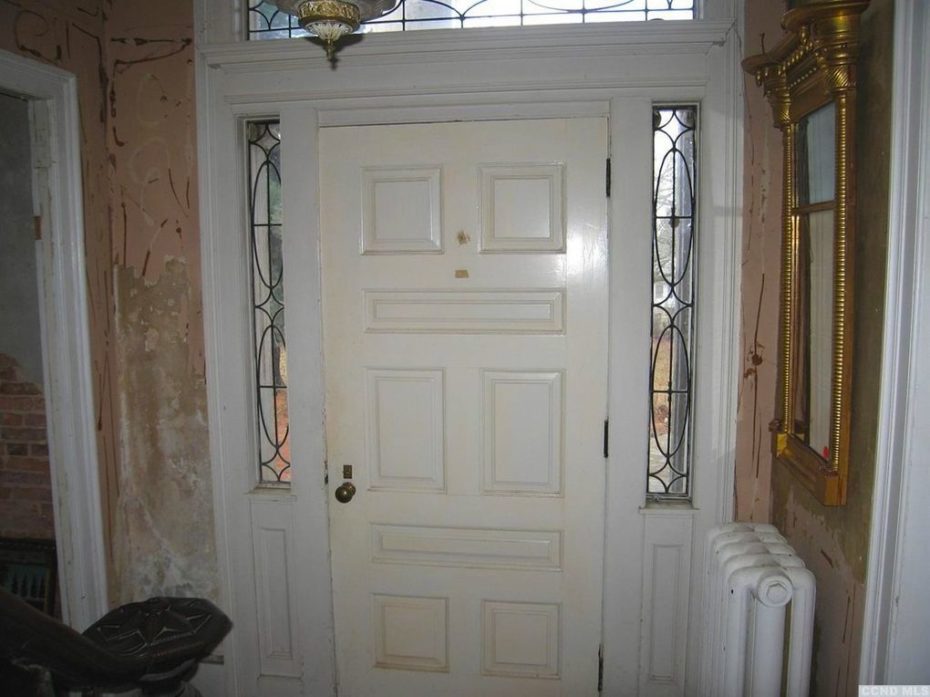 At 91,912 sq ft. (three bedrooms, two baths) The Turtle House would be the perfect place for an eccentric little family to put down roots. It's in need of a bit of TLC, but in pretty solid condition! What do you say?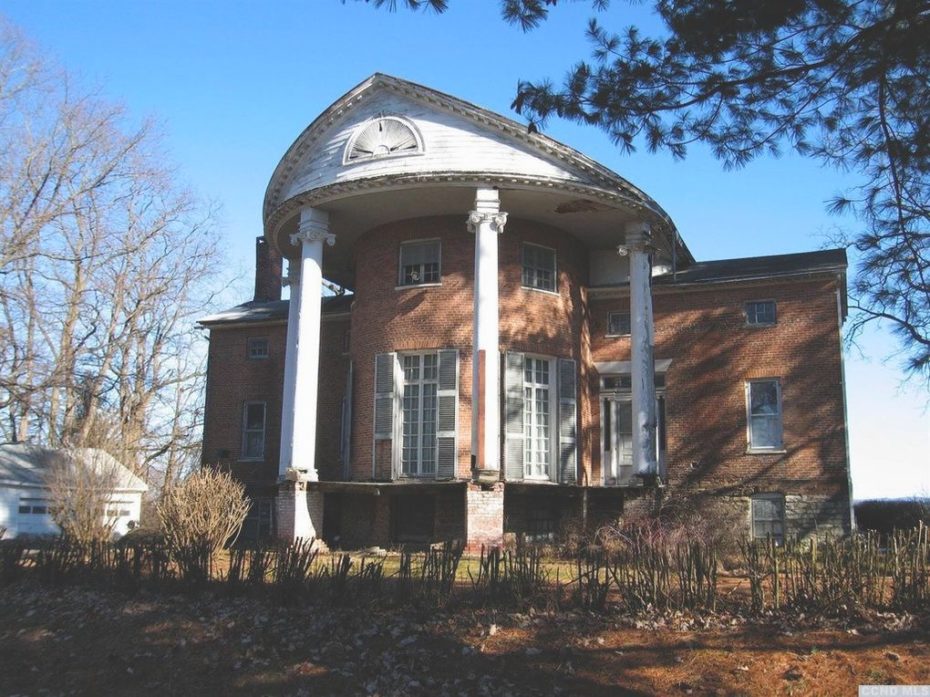 Learn more about the listing here.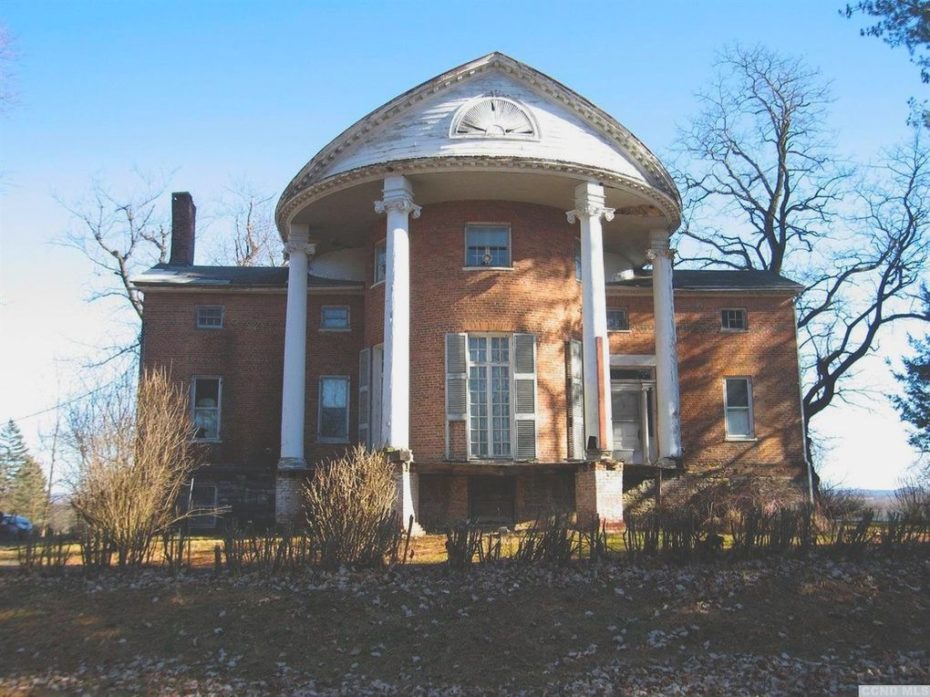 For even more secrets on doing New York City right, check out Don't Be a Tourist in New York