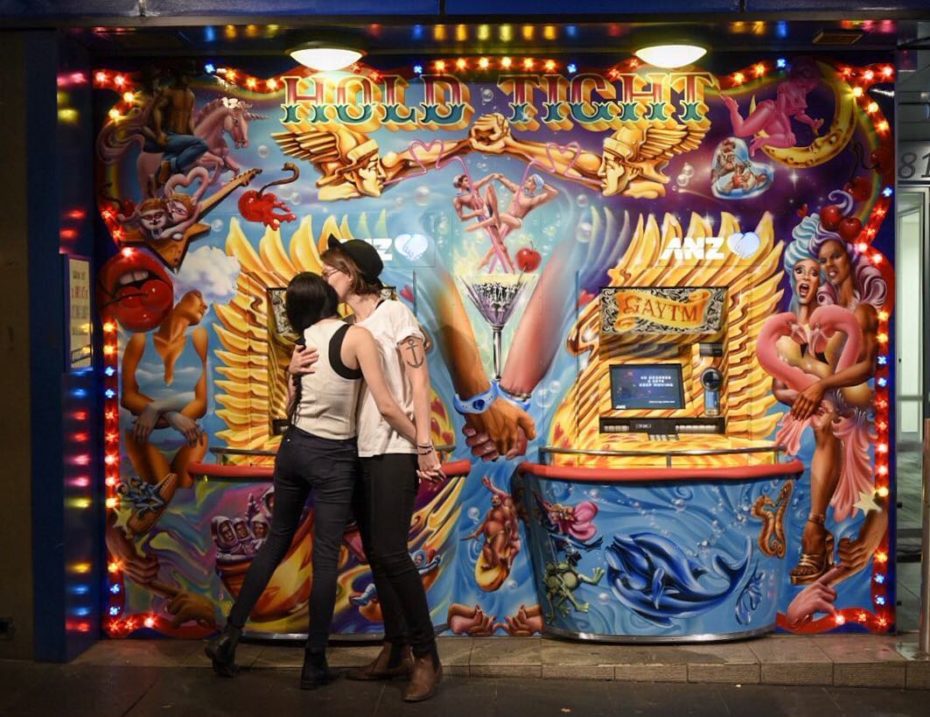 There's a certain anatomy to a makeover scene, but it always promises a drab to glam transformation – which is why the initiative of one Australian bank is going down as one of the most fabulous in history. "The things that matter to [us] are the same things that matter to our customers and our staff," explains the Australia and New Zealand Banking Group (ANZ) on their site, "The inclusion of Lesbian, Gay, Bisexual, Transgender and Intersex (LGBTI) customers and staff is an important part of that work." The best way to do it? Give select branches a fabulously gay makeover, complete with a Liberace-Meets-George-Quaintance bank, and turning their ATMs into GAYTMs…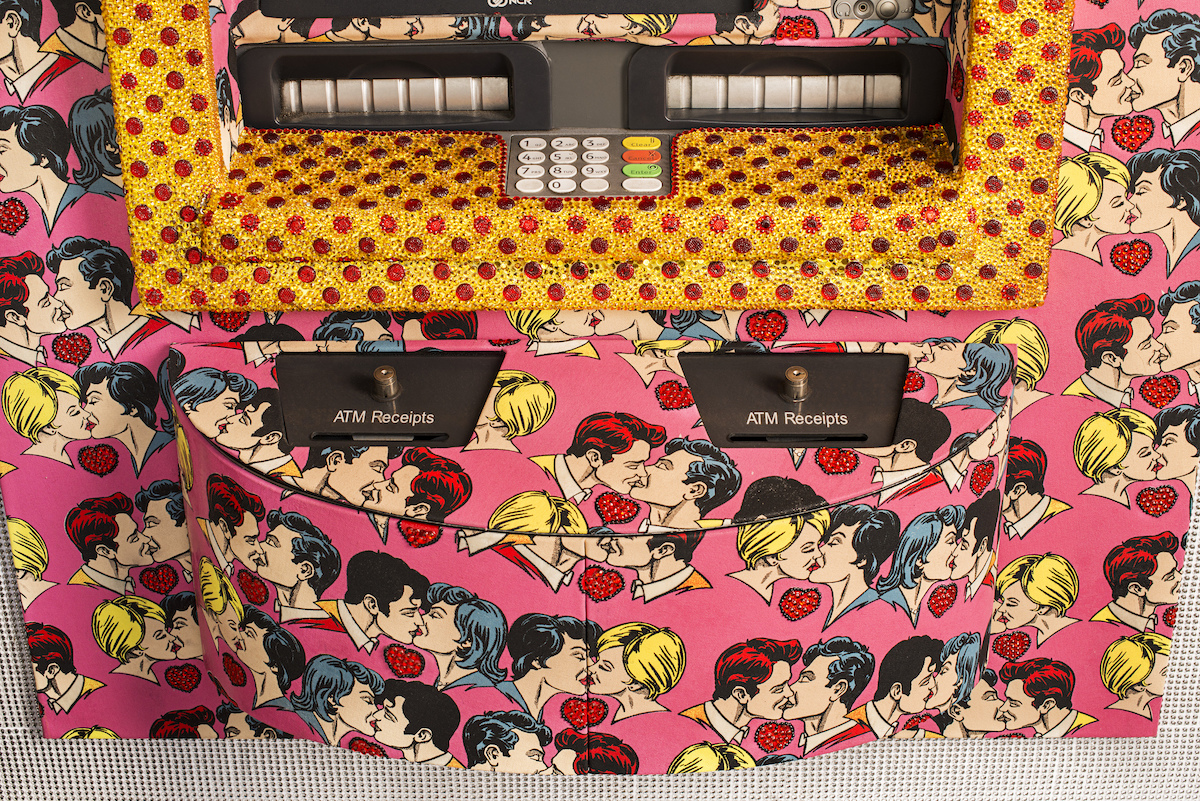 ANZ has been a sponsor of Sydney's Gay and Lesbian Mardi Gras celebration since 2007, but they really upped the ante in 2014 with the creation of nearly 100 GAYTMs designed by various artists. They were cheetah print, sailor-themed, and dripping in gems; they had moustaches, hot pants, and nods to kink culture. "For people to see that message from a bank?" says a parade-goer in a 2014 video, "it matters"; "It's great to see these big corporations taking on the social responsibility of diversity," said a newscaster in the same video, "It's about time." Even the GAYTM receipts are printed on rainbow paper. What's more, all the money from transaction fees is donated to an LGBTQ+ organisation.
Homosexuality was a crime in New South Wales until 1984. The very first of the Gay and Lesbian Mardi Gras parades was, in fact, a protest following the Stonewall riots, with thousands of people gathering at night on a Darlinghurst street in the spring of 1978. "You could hear [protesters] in Darlinghurst police station being beaten up and crying out from pain," explains the event's site today.
"The night had gone from nerve-wracking to exhilarating to traumatic all in the space of a few hours. [But] the police attack made us more determined to run Mardi Gras the next year. In 1980 a key new element was introduced – the post-parade party. The face of the modern Mardi Gras we know today was taking shape." Today, one can undoubtedly say it runs the show.
Each year, ANZ outdoes itself with new GAYTM themes and initiatives. In 2016, one of the Syndey banks got a head-to-toe, Baroque makeover with trompe-l'œil marble, red velvet lounges, and Greek revival statues:
In 2018, the GAYTMs were turned into giant crystal prisms:
The most gratifying makeover scenes are always for the most unlikely candidates — how much stiffer can you get than a bank? They're once again the principal partner of the 2019 festivities, and we can't wait to see what they cook up. Fingers crossed for an Elton John-themed overdraft alert. Rest of the world: take note.
Learn more about Syndey's Gay and Lesbian Mardi Gras festivities, which run from Feb 15-March 3, here.