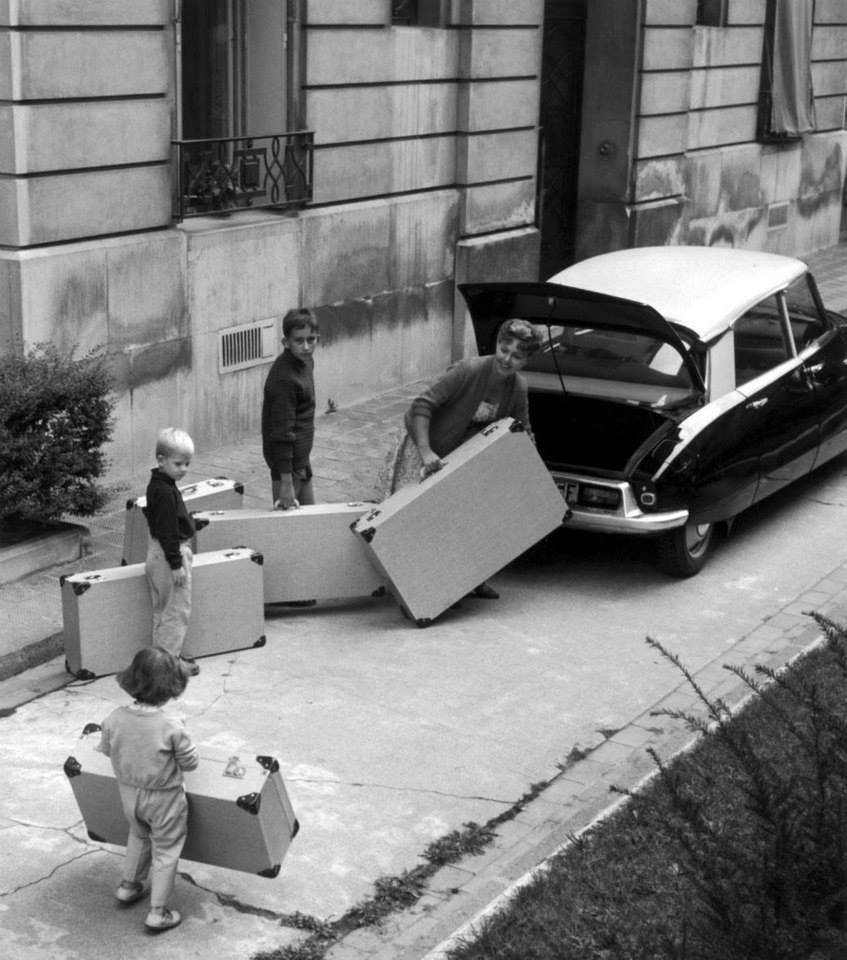 If you're not subscribed to the Messy Nessy Chic newsletter (hint hint), you may be wondering why we've gone a little quiet these past few weeks. The fact that the MNC HQ is based in Paris may give you a clue. You see, Parisians close up shop for August to chase the last rays of summer outside la capitale, turning the city into a veritable ghost town. Tourists and locals alike are left wondering where on earth they can find an open boulangerie, where they can shop, dine, and make merry while tumbleweeds roll down the Champs-Elysées…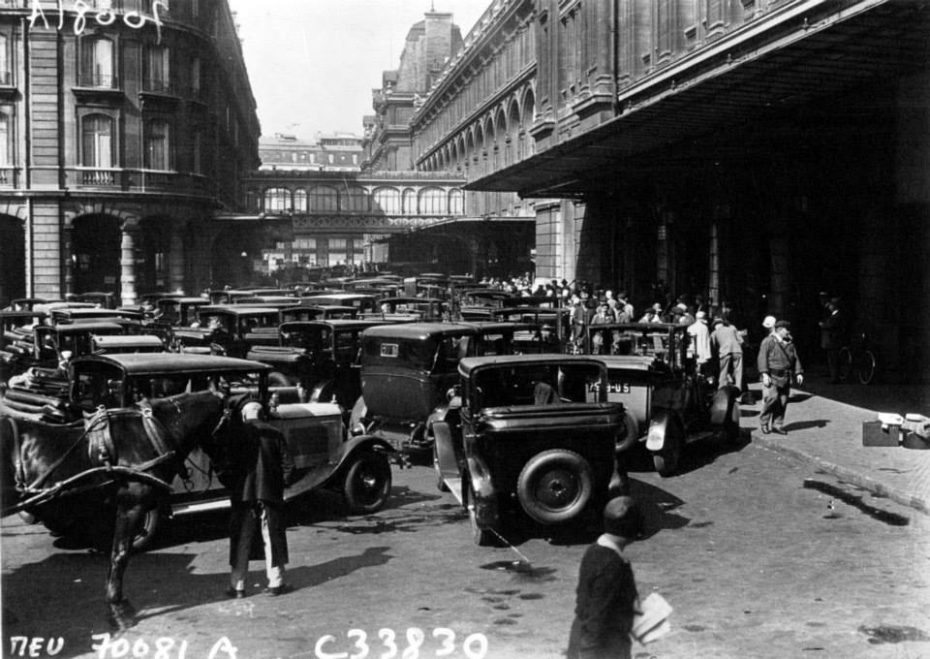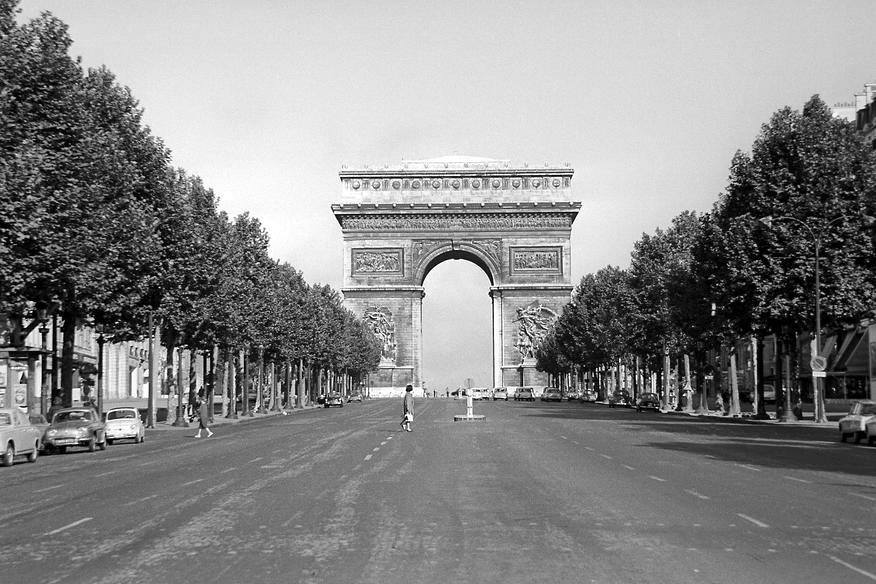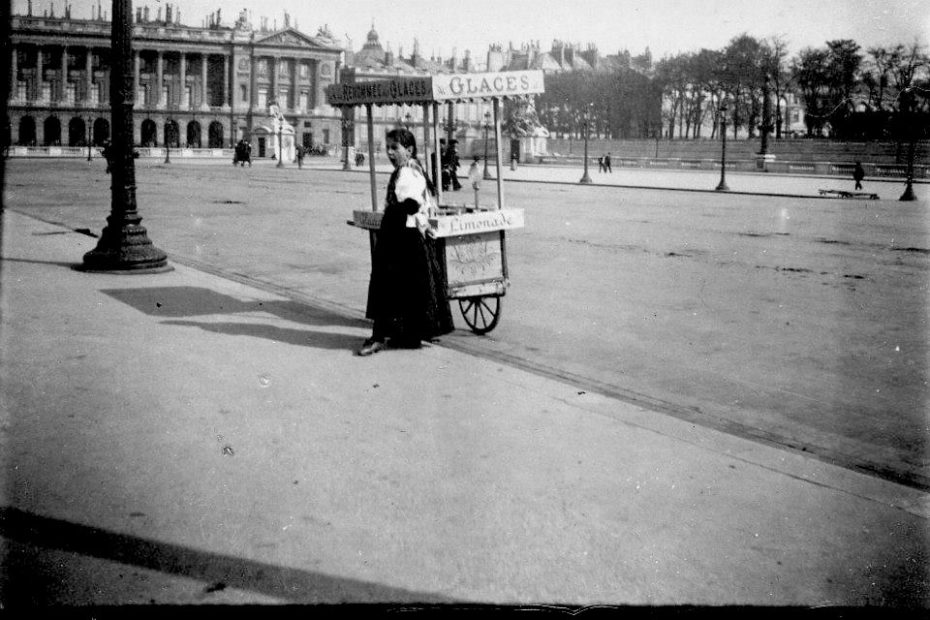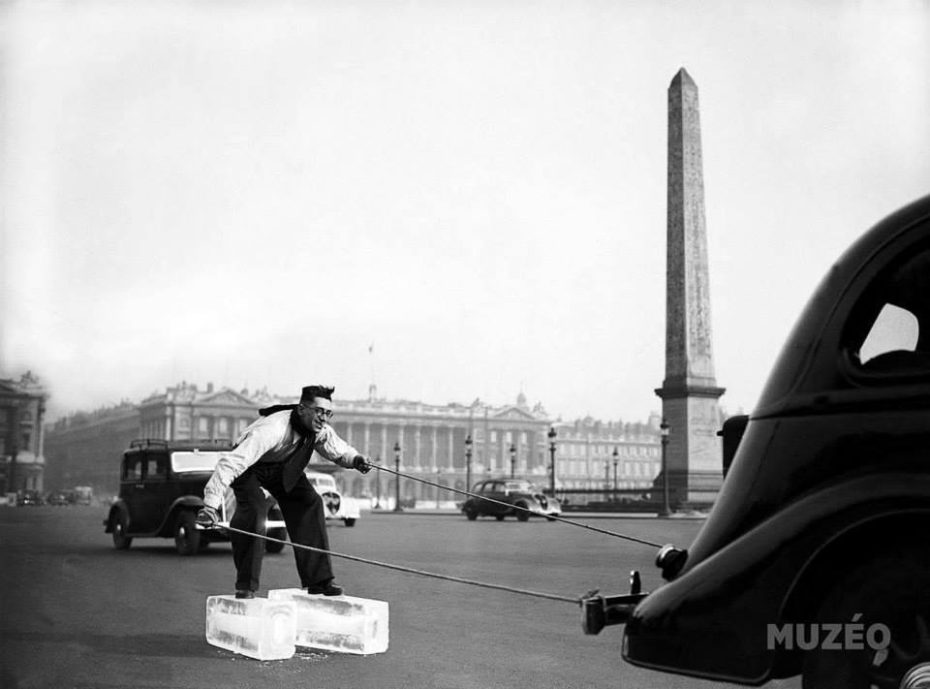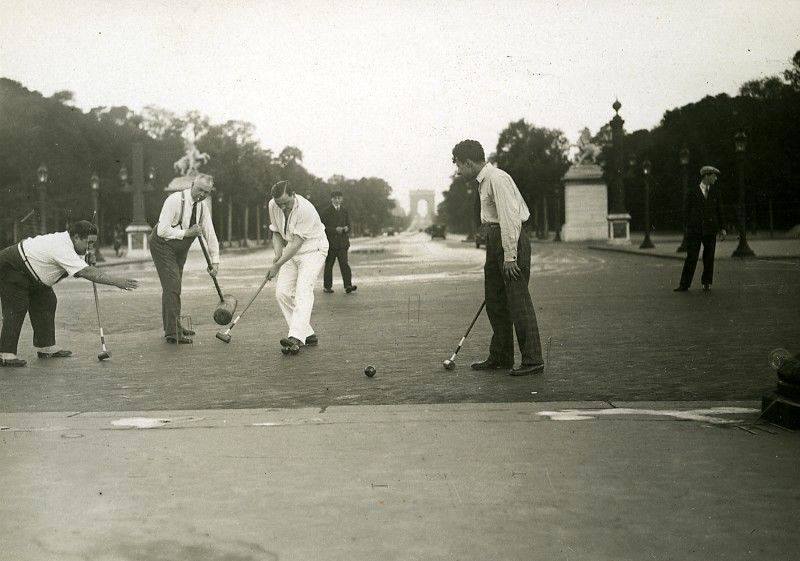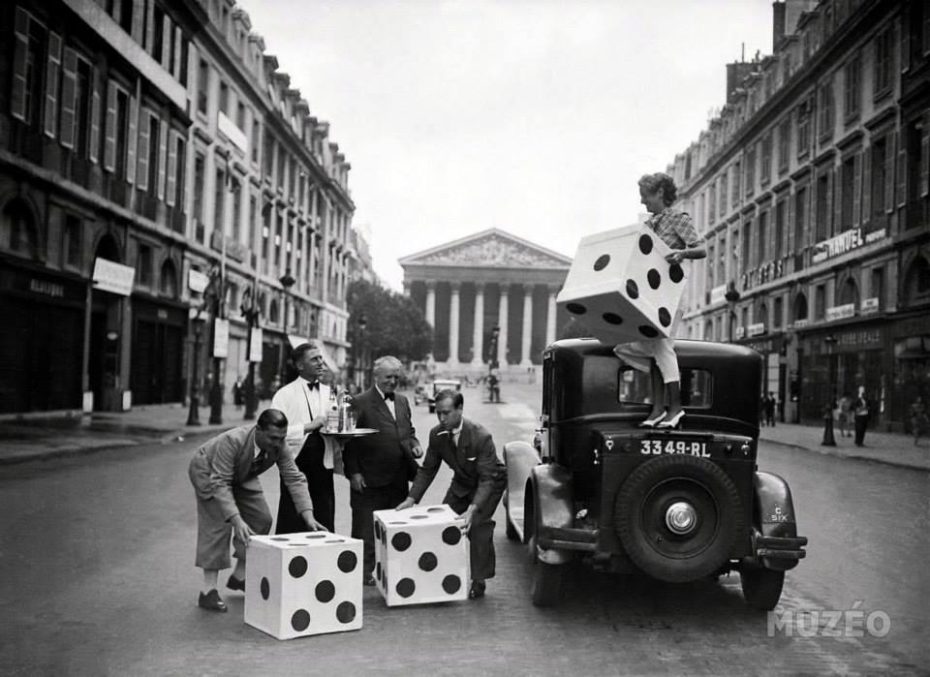 So voilà, we're out of town, out of office! Back in September. But fret not, friends, cause here's the truth sauce: if you're in-the-know on where to go in August, this city becomes a crowd-free paradise. Luckily, we did the digging for you…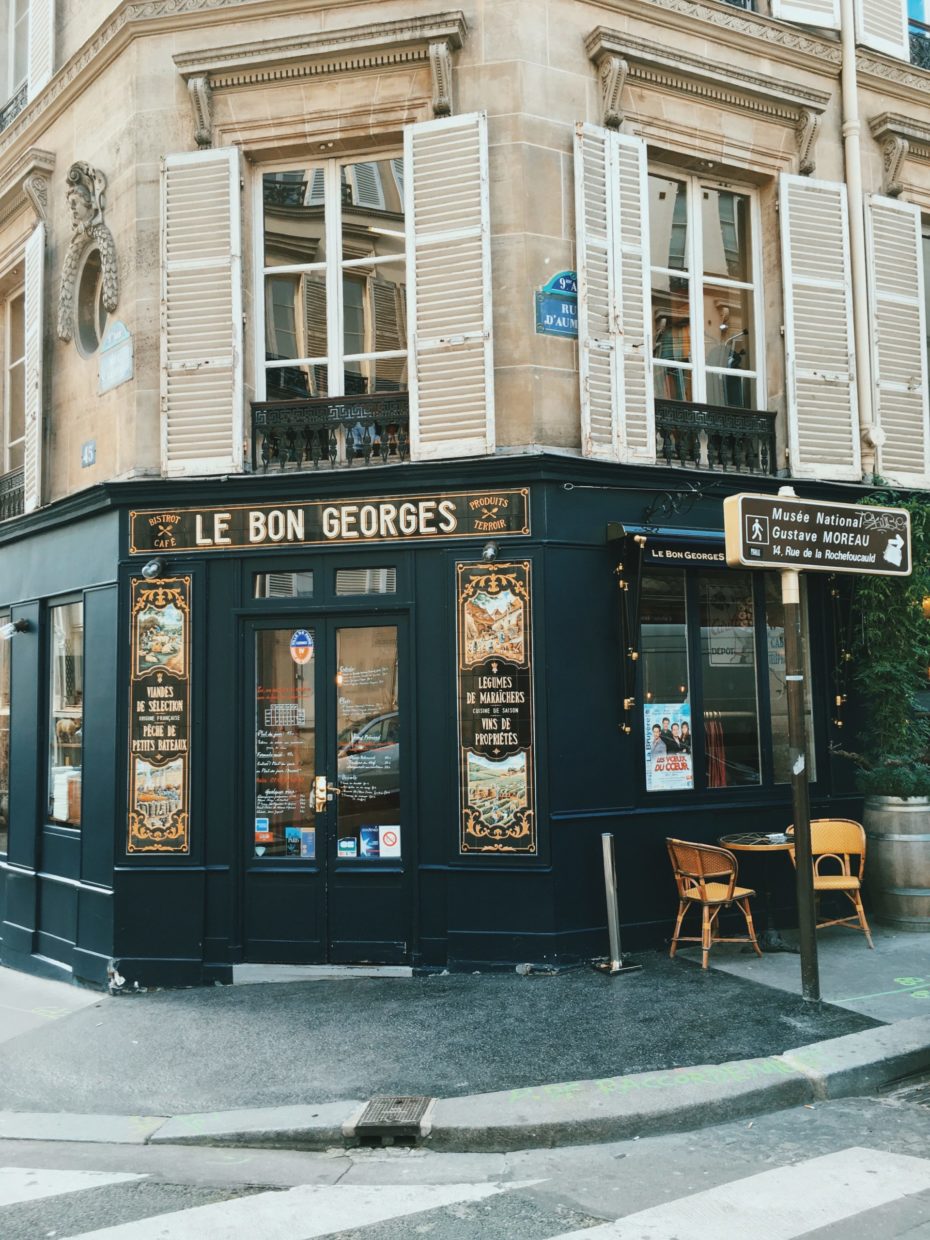 A few of our favourite restaurants open in August are: Le Bon Georges, Dilia, Frenchie, Septime, Clamato, Amagat, Les Enfants du Marché, Le Grand Bain, Martin. But here's our Keyholder restaurant guide, just give a ring to check if something you fancy is open.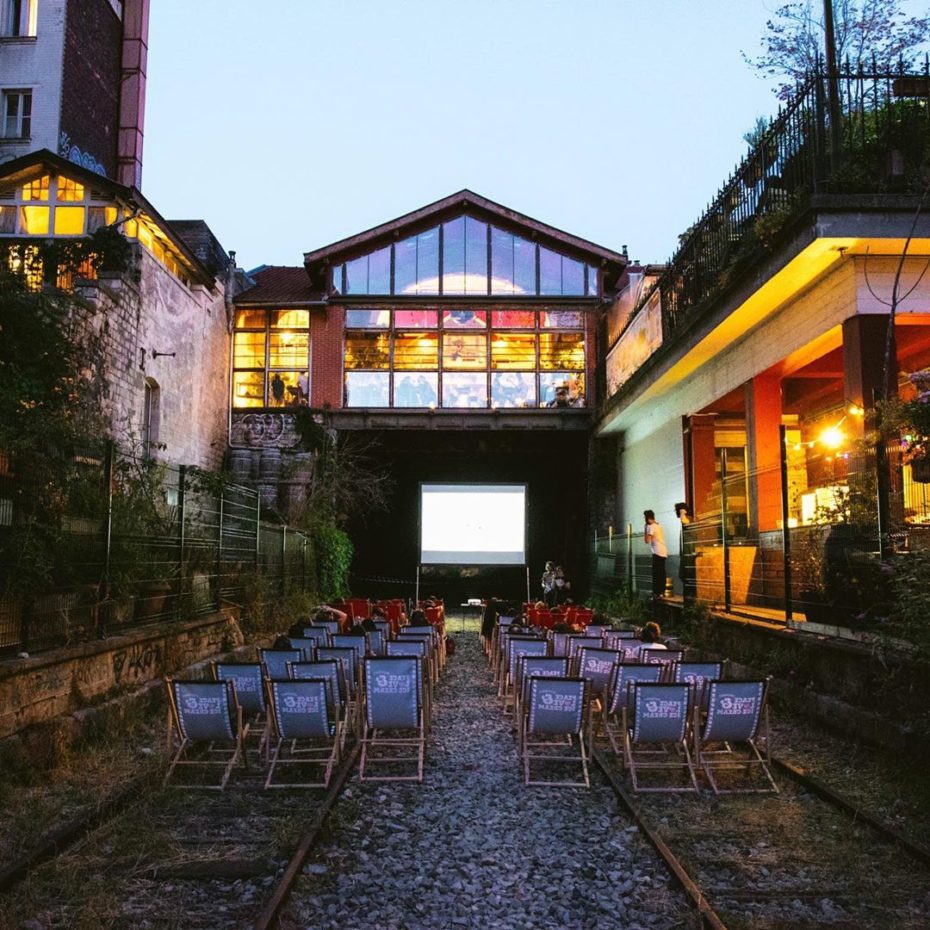 Outdoor Cinema on Railway Tracks La REcyclerie is bar-restaurant-farm (yes, farm) that's put down roots in an old train station. Vines crawl down from the brightly painted interiors, and onto the rail tracks, where the 5th annuals Gare aux Docs documentary film festival will take place. Runs between August 16-27th, see website for program. Screenings are free, but you have to reserve your ticket online through their website. Tip: the "P'tit Ponch" (Little Punch) cocktail is deliciously lethal. 83 Boulevard Ornano, 75018; +33 1 42 57 58 49; larecyclerie.com/programmation/ .
Bring a blanket and a bottle of rosé to Paris's biggest open-air cinema, in La Villette park. Expect everything from sci-fi films to artsy fartsy flicks, and (our fave) Wall-E. Shows are free and run until August 21st. Prairie du Triangle, 211 Avenue Jean Jaurès, 75019; +33 1 40 03 75 75. More information and showtimes here.
As you know we prefer the lesser-frequented museums like the charming Musée de la Vie Romantique and just nearby the Musée national Gustave Moreau, and in August, they're guaranteed to be all yours. Across town the Musée Bourdelle, Antoine Bourdelle's secret garden of sculptures to rival Rodin's and his atelier out of time or Maison de Balzac. His time capsule home-turned-museum is a slice of the country in the city, sunken down amidst the the other towering apartments of the 16th arrondissement. Bonus points for the secret view of the Eiffel Tower.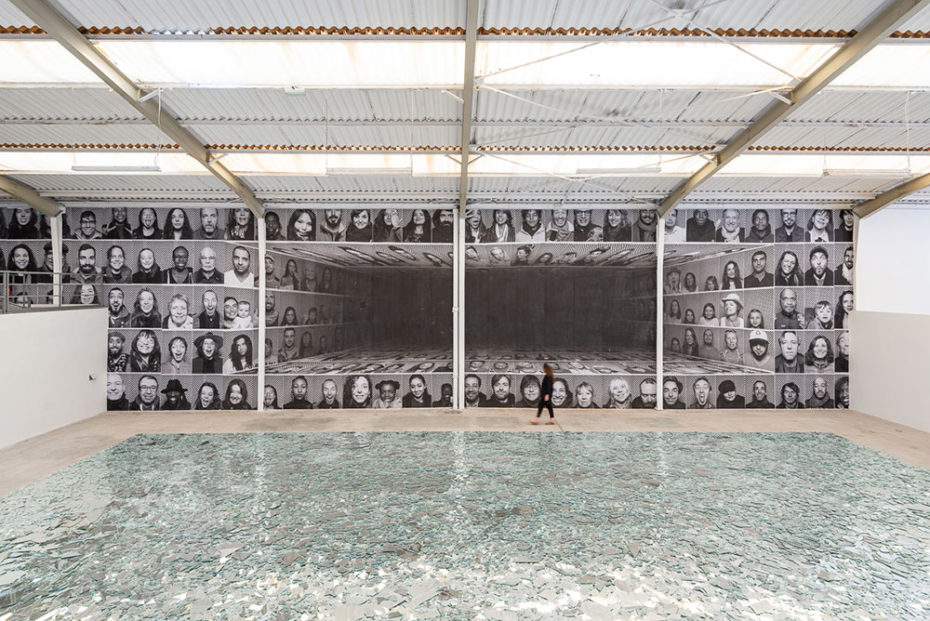 New Yorkers have Storm King. Parisians have the Galleria Continua. About 45 minutes into the Parisian countryside, "Continua" is a sprawling gallery (buses shuttle visitors between exhibits) that's positioned right by a quaint river, and a bunch of dilapidated warehouses that beckon big art projects. Bring a picnic, make a day of it. 46 Rue de la Ferté Gaucher, 77169 Boissy-le-Châtel, France; +33 1 64 20 39 50; Open Tuesday to Saturday, 11am-7pm. No reservation needed. Visit galleriacontinua.com for more information.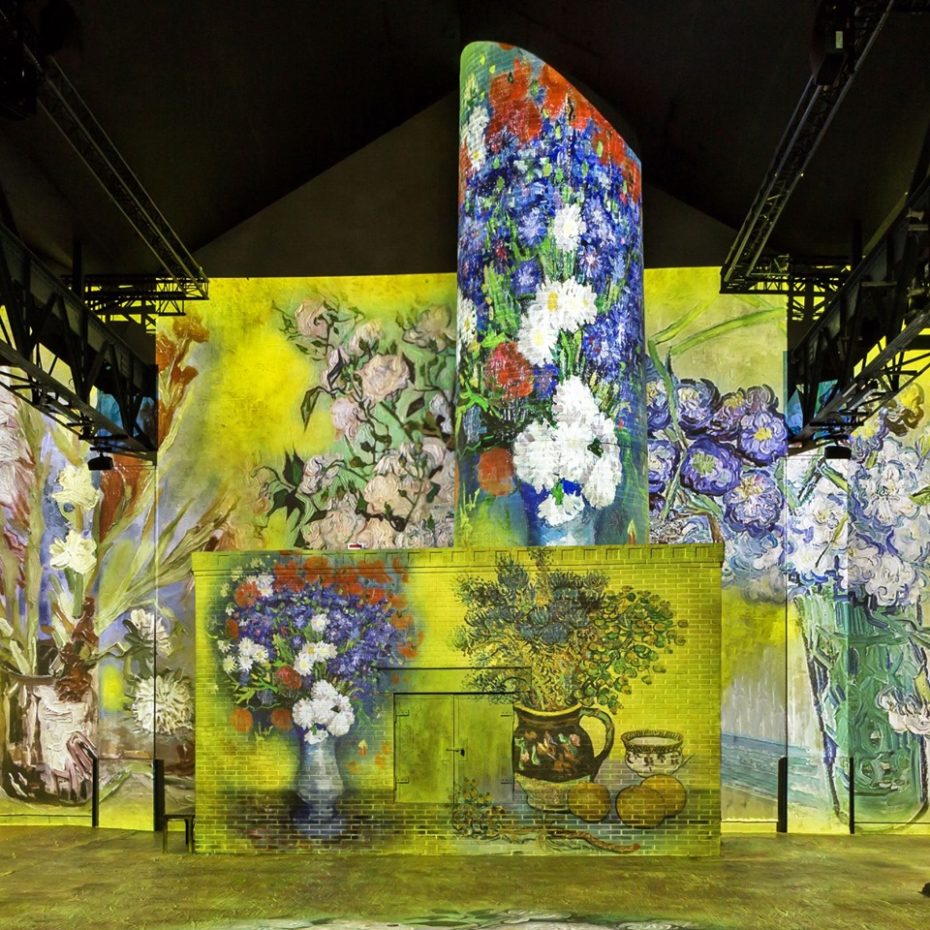 For the Kids: The Light Atelier. It's grand, it's gimmicky, it's the undeniably fun Atelier des Lumières (Atelier of Lights). The space opened in 2018 in a 3,300 m² old factory, and projects breathtaking art and scenery across every inch of it with 140 video projectors and an immersive sound system – so you're not just seeing a painting, but inside it. This summer boasts experiences featuring Cezanne and Kadinsky's work, as well as an exposition called Destination Cosmos. Note: tickets must be purchased online at atelier-lumieres.com/en/home. 38 rue Saint-Maur, 75011; +33 1 80 98 46 00; Open from 10am-6pm daily.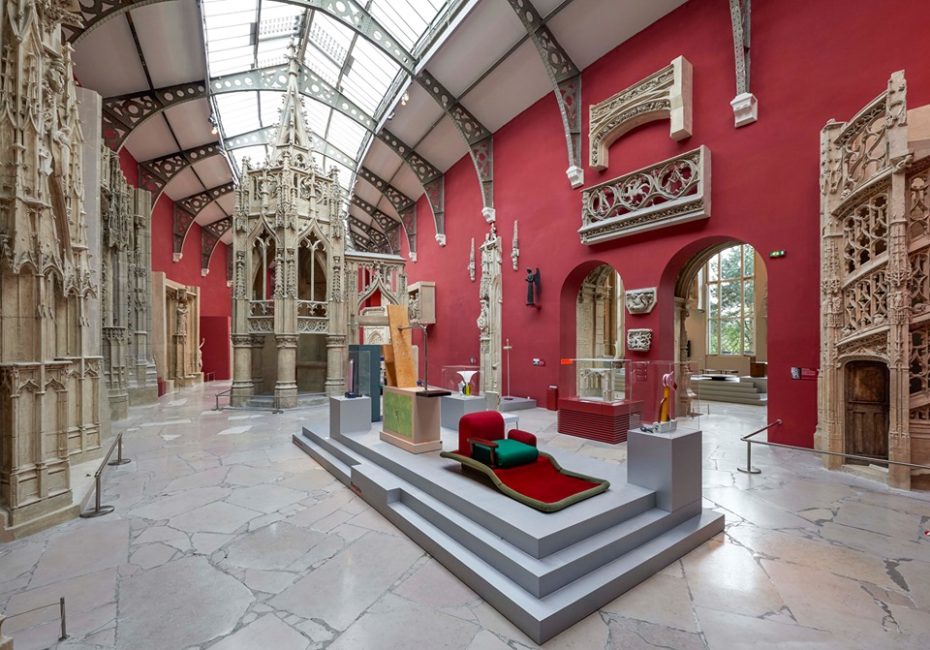 La cité de l'architecture et de patrimoine may be a mouthful of a name, but this place is a whole lotta musée; almost every notable French cathedral facade is recreated (in near life size scale) under its roof. There museum also traces architecture into the 21st century (le Corbusier fans: there's a walkable version of a cité radieuse apartment). If you want to skip the pretty gimmicky Notre Dame augmented reality experience, there's an exhibition on here that's a tribute the great cathedral. Or let this place take you far from Paris, and enjoy the Machu Picchu exposition. FYI: it's smack next door to the Modern Art Museum (Palais de Tokyo) if you want even more ~art. 1 place du Trocadéro et du 11 Novembre, 75016; +33 1 58 51 52 00; Open daily except Tuesdays, 11 am – 7 pm.
On the roof of the Moulin Rouge: The Moulin Rouge's Bar à Bulles is still one of the primest spots in Pigalle: smack next to its famous windmill. "To start, the entrance of the bar is in the Cité Véron," says their site, "typically Montmartre-style and full of memories from the time when Boris Vian and Jacques Prévert lived there." This summer, it's screening a whole spectrum of enternainement, from brotastic American comedy (Superbad) to Taiwanese New Wave (The Boys from Fengkuei). 4Bis Cité Veron, 75018; +33 1 53 41 88 89; For more information visit lamachinedumoulinrouge.com/agenda/?lang=en
The Molitor Pool Nothing beats an Art Deco dip in the historic piscine Molitor. Built in 1929, the bikini was first introduced at this very pool by Louis Réard in 1946. A glamorous day out for Parisians, "the Molitor" regularly hosted events such as fashion shows, galas, theatrical performances, and was used as a dazzling backdrop for film shoots. (Bonus trivia: it was a point of inspiration for Life of Pi ). We've retraced its €65 million facelift, the latest news is that it's part of the Hotel Molitor which offers some pretty luxorious spa and pool passes online. 13 Rue Nungesser et Coli, 75016; +33 1 56 07 08 50; more info at mltr.fr/en.
If Molitor takes you to a 1920s world apart, then le Bassin de la Villette and its Baignade plops you in the thick of today's cool kids, with pools nestled by the banks of the the hip 19th arrondissement (where the Ourcq Canal meets the Canal Saint-Martin). The pools are free, as they're part of the "Nager à Paris" (Swim in Paris) initiative, and can welcome up to 300 swimmers. Lockers, showers, and lounge chairs will also be provided. 27 Bassin de la Villet, Quai de la Seine, 75019; Open daily from 11am-9pm until August 21. Find more info at paris.fr/baignadevillette
This isn't just any department store, but one of the world's first, and played a huge role democratising fashion when it opened in 1838 (which is ironic, 'cause today it errs on the über swanky side). Today Le Bon Marché is a wonderful, air conditioned dream to get lost in. Emile Zola immortalised it in his book, Au Bonheur des Dames, and got engineering help from Mr. Gustave Eiffel himself. Pop your head in to roam its storied, and still antique premises, including a killer selection, get a nibble at the restaurant in the atrium of its Grande Epicerie, or high tea its delectable Rose Bakery (the perfect place to people watch). 24 Rue de Sèvres, 75007; +33 1 44 39 80 00; Open daily from 10am-8pm.
It's cooler in the land of the dead, darling. 14°C, to be precise (57°F). There's no better time to learn more about Paris' iconic catacombs, 243 steps below ground, and in the company of its oldest residents. The museum should be relatively quieter for August and you can buy tickets online or at the entry by Denfert-Rochereau metro stop. 1 Avenue du Colonel Henri Rol-Tanguy, 75014 ; +33 1 43 22 47 63; Open Tues-Sun from 10am-8:30pm. More info at catacombes.paris.fr/en
72 water jets, 2 hothouses, and 1 hot air balloon are just a few of the attractions awaiting you at Park André Citroën. Built over 14 hectares (34 acres) of an old Citroën factory, this is the only time you'll see green space in Paris literally meet the banks of the river. There are also ping pong tables, slides, various gardens with rare plants, and we repeat: 72 water jets, and a hot air balloon ready to whisk adults and kids 150m (492ft) into the sky. 2 Rue Cauchy, 75015; +33 1 53 98 73 84; Open daily from morning to 9:30pm. More info on parisinfo.com/paris-museum-monument/71445/Parc-Andre-Citroen.
Marin d'Eau Douce We've got a whole article on how to fall in love with Paris (again) by boat, but the rentable electric boats from Marin d'Eau Douce are just such a standout. You can rent one of these babies without a boating licence, fill it with up to five people for €40, or one for seven people at at €28/person. Not to mention, an extra at €7 a head gets you a little picnic basket of snack and refreshments. Bassin de la Villette, 37 quai de la Seine, 19ème; +33 09 70 71 40 60 find the details at boating-paris-marindeaudouce.com/birthda; open every day, 9.30am-10pm.
A guinguette is like a kitschy beer-hall and block party combined, with the added benefit of musical performances. The "Rosa Bonheur" takes its name and spirit from 19th century French artist and feminist Marie-Rosalie Bonheur, and has adapted the guinguette for a new generation with a line up of the hippest young, progressive DJs for August. Rosa Bonheur has two locations, on a boat (see above) and perched atop a charming, chalet style pavillion in the lush Buttes de Chaumont Park (which also has a killer view of the city). 2 Avenue de la Cascade, 75019 ; +33 1 42 00 00 45; Open everyday 6pm-1:30 am, except weekends when it opens at noon. For more details check out: rosabonheur.fr/agenda
The French Version of Coachella? Welcome to Rock en Seine, thee music festival of August and the closest thing (next to the "We Love Green" spring festival) Paris has to Coachella – but like, Coachella circa 2009 when it was only three days, way chiller and more affordable. This year's lineup includes Arctic Monkeys, Tame Impala and Nick Cave, and dozens of others. Daily ticket prices raging from €49-€99. Place George Clémenceau, 92210 Saint-Cloud; August 25rd-August 28th. Visit rockenseine.com for more info.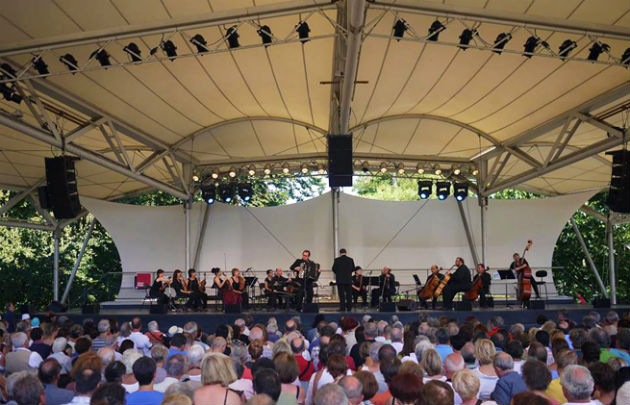 Classique au vert is a classical music festival in Paris' stunning Parc Floral. From orchestral and instrumental, chamber to vocal, the concerts allow upcoming talents to hone their skills in a lush, natural setting. "The 8 concerts will just as much be about creating shared, emotional moments between us listeners as it is the music," says an event representative, "while the greatest artists of today, and tomorrow, take the stage." Route de la Pyramide, 75012; +33 1 49 57 25 50. The park is open daily from 9am-pm. Entry to concerts comes with your 2.50 € entry fee to the park, and run from June 29-Sept 7th at the "Scène Delta" stage. For more information, visit festivalsduparcfloral.paris/programmation/classique-au-vert/
A bit like Disneyland, but free, there's a reason why this La Villette is not once but thrice on our roundup. For one, on any give day you could find a herd of sheep grazing by its giant silver orb. The park is that massive, and a veritable mini-city unto itself; there's a central "halle" (think hip, local commerce), a tastefully lit canal, and follies for kids (cue: a giant dragon slide) and grown ups (wiggly suspension bridges, giant sculptures). Add inn a vibrant programme of plays, exhibitions, music (did we mention and Jean Nouvel's Philharmonic is present?) and events, and you may never leave. 211 Avenue Jean Jaurès, 75019. For more information, visit en.lavillette.com.
What's that, you've never heard of Pétanque? This French garden game is as classic (and easy) as they come: just toss the ball into a pit of sand, sip rosé, and repeat. Pétanque spots are dotted all around the city, but our favourites are overlooking the Canal de l'Ourcq (bordering le Bassin) and by the picturesque Pont Louis-Philippe, where the court and balls will be provided for free until September 1st. Boulodrome/Pont Louis-Philipp, 75004; +33 01 34 50 18 19; Open daily from 10am-10pm. More info on quefaire.paris.fr/26893/petanque-sur-les-rives-de-seine