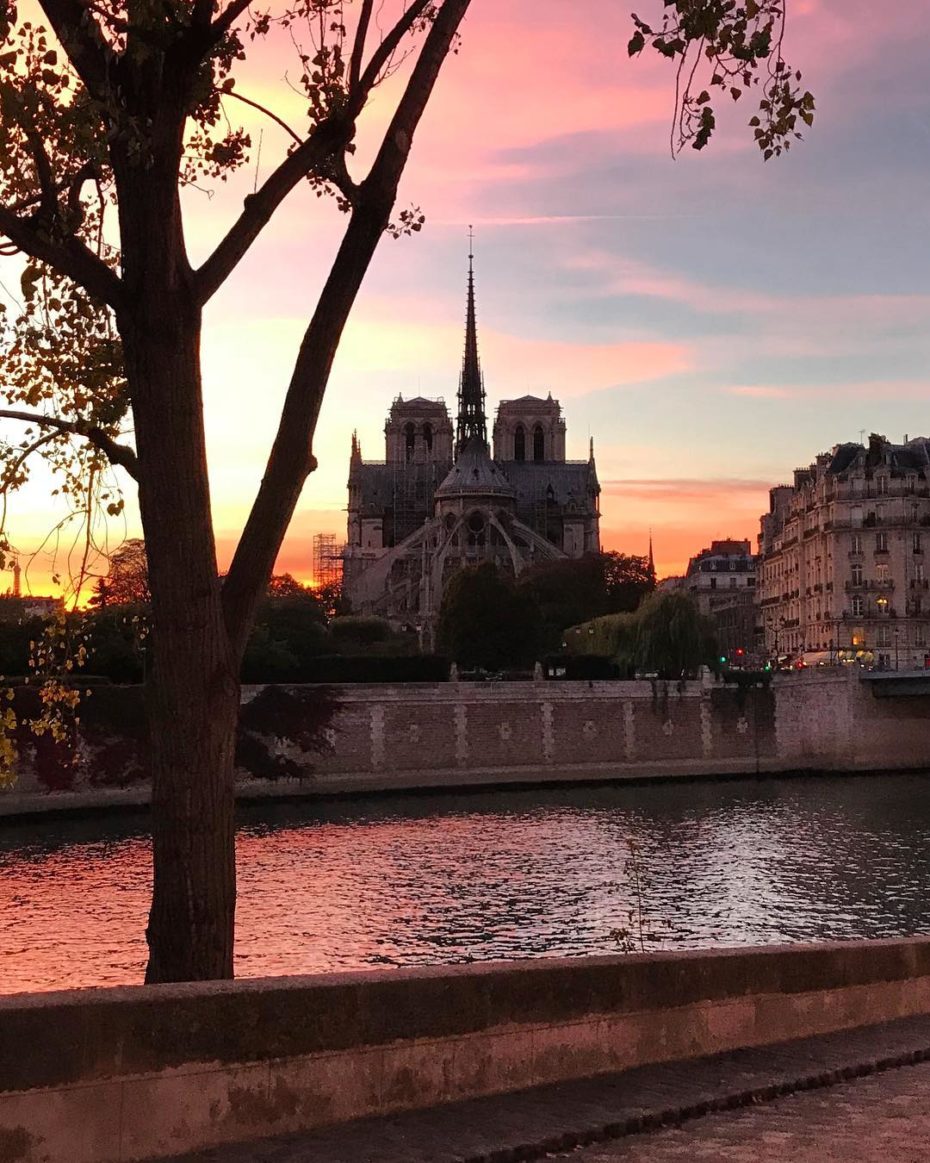 I wish I had taken your picture a thousand more times, my beautiful neighbour. For all the history lovers, architecture lovers (who feel that buildings have souls), Paris lovers: we are all no doubt feeling the same helplessness and sadness for Notre Dame. I think of the artisans who have spent the last decade tirelessly restoring the roof, how painful this must be for them to watch it all burn. They will of course rebuild what has been lost, spire and all, just as they did once before in the 19th century. But she'll require our patience for years to come. Until then, her ruins should stand as a reminder of how fragile our history is. I hope she will also inspire a new generation to learn the dying crafts that will eventually see her restored and keep the artistry alive. Here's to our Notre Dame, who will continue to inspire even at her darkest moment

🥀❤️🕊

It's been a strange atmosphere at the HQ here in Paris today, where yesterday, we could see the tip of the cathedral's spire from our window. I wish to share some of the things and places that have helped occupy my mind in the aftermath…
The Back-Up Plan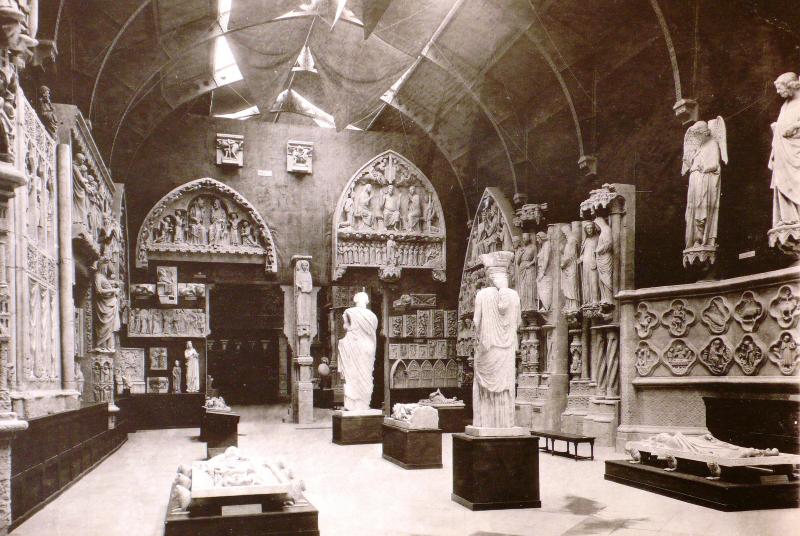 There's something so empowering about the Musée national des Monuments Français (National French Monuments Museum), especially at this moment in time, where you can walk amongst the body doubles, so to speak, of all of France's grandest architectural achievements in one afternoon. Antique molds, facades, and mock-ups of everything from the Cathedral of Chatres, to our darling Notre Dame, are on display in full grandeur in its halls – there's arguably no other place on earth where you can fly up in a glass elevator, and overlook such a concentrated amount of design genius.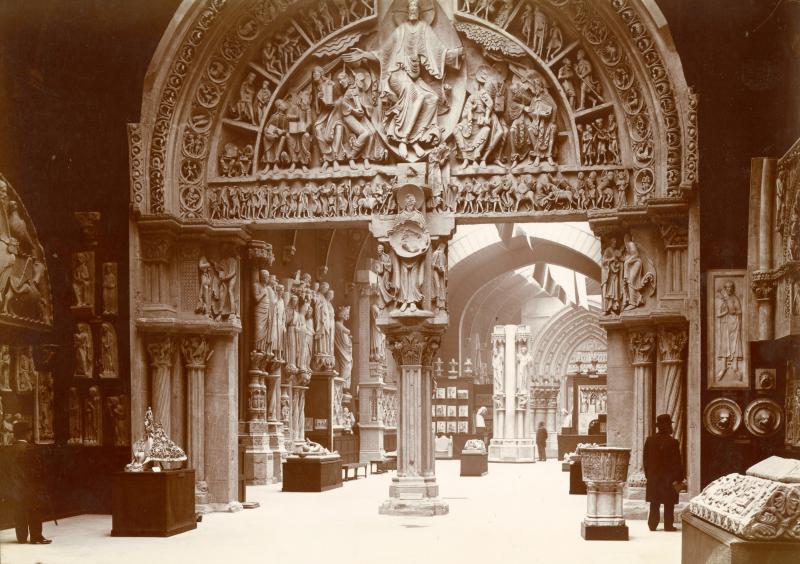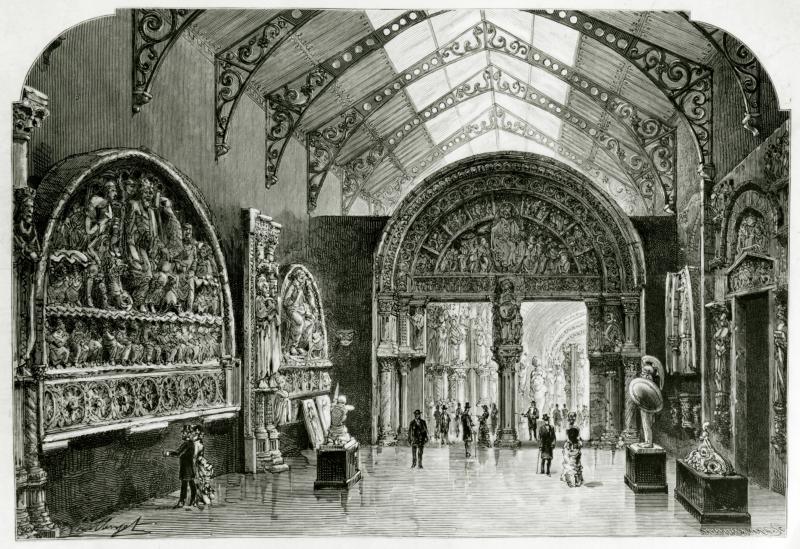 The museums origins can be traced to a prolific 1795 collection of molds and originals from the passionate archaeologist Alexandre Lenoir (who actually had a big hand in saving the tomb of Sainte-Genevieve). Over the past few centuries, it's been through many facelifts, and proved vital during the French Revolution for saving certain sculptures.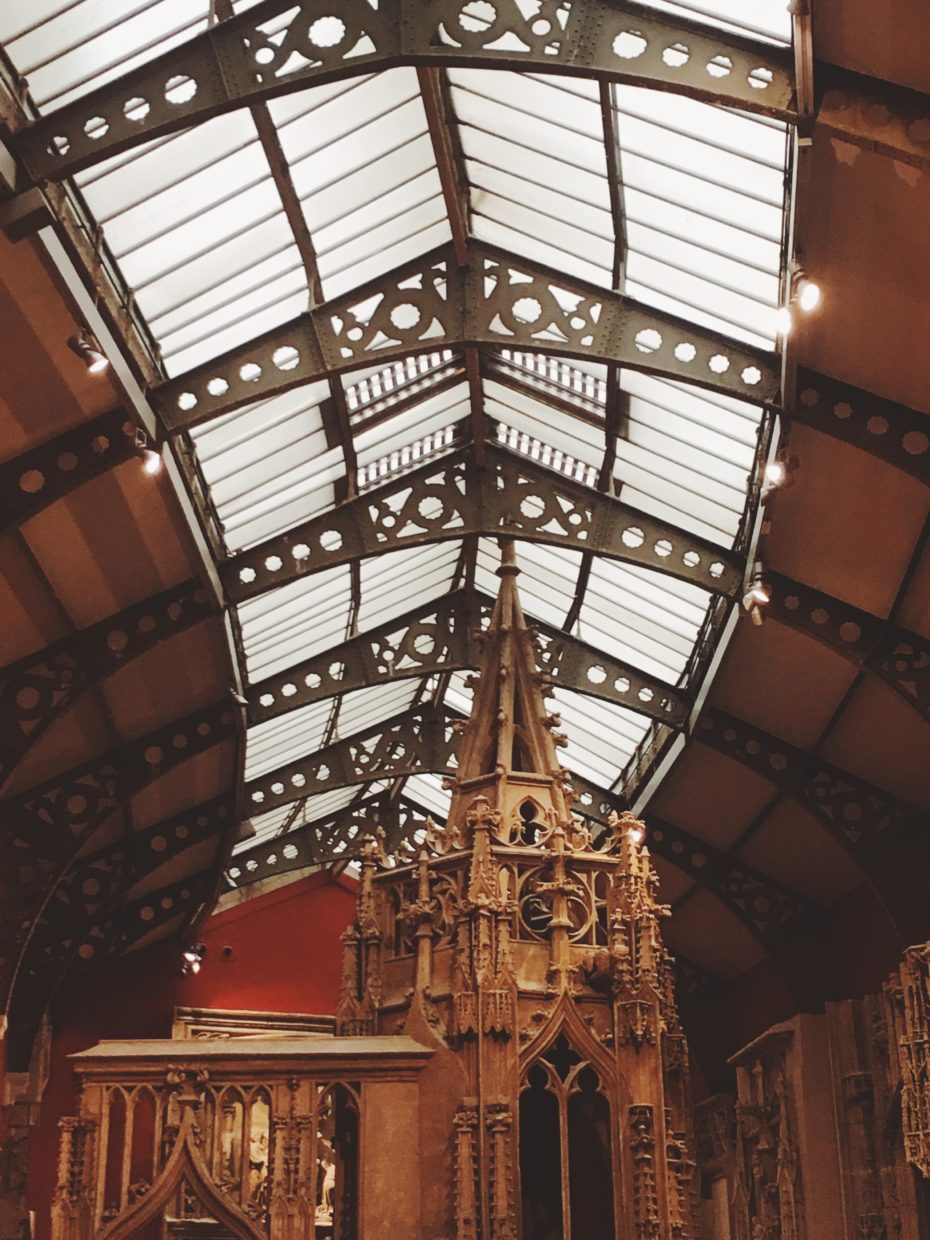 Most recently, in 2004 it became a part of an exciting new initiative: la Cité de l'architecture & du patrimoine (The City of Architecture & Patrimony), which also integrated the renowned school L'École de Chaillot, est. 1887, into its project of preserving France's architectural heritage. What that means for our future generation of artisans, is the opportunity to dive into post-grad studies in everything from architectural restoration, to urban and landscape heritage at the heart of one of the world's premier monument archives. What are you waiting for? A call for candidature is open until May 17th, 2019. The museum is open everyday except Tuesday, from 11am-7pm.
Another crucial arm of France's back-up plan is the Atelier de Moulage. In the event that France's sculptural treasures are lost or destroyed, as they so often are by war, revolution, or natural disaster, in a vast warehouse at the edge of Paris, artisans are working around the clock on a clandestine operation to recreate France's most iconic sculptures. From the Winged Victory of Samothrace to the doors of Notre Dame, their moulds hold the key to piecing history back together should the unthinkable happen. Unbeknownst to most of Paris, the atelier's doors are open to anyone curious enough to come knocking.
Learn more about the Atelier de moulage de la Réunion des musées nationaux – Grand Palais here. Visits are arranged once a month on Fridays.



Notre Dame's Neighbour, a little-known Jewel Box of a Church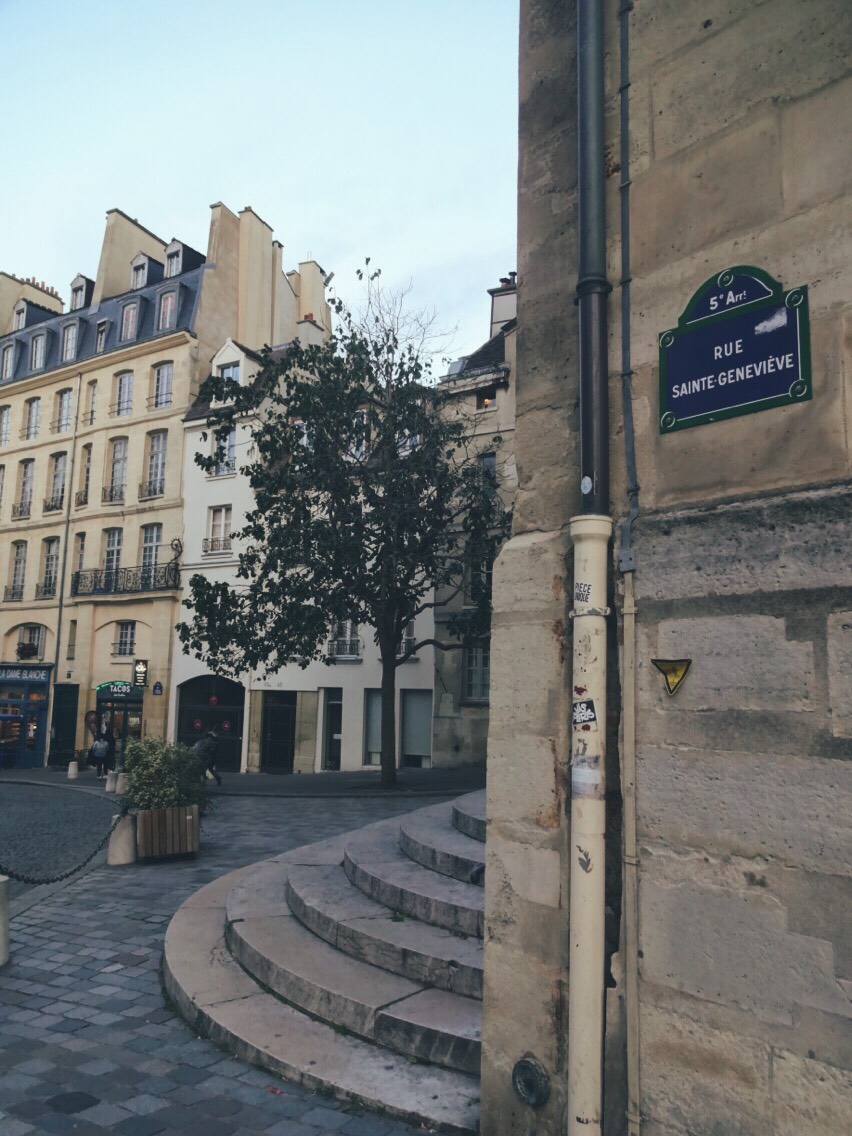 In the spirit of appreciating other historical treasures just a little bit more, why not take a moment to seek out Notre Dame's little-sister, a five minute walk from our fallen icon. For centuries, the Parisian church of Saint-Étienne-du-Mont has silently peered over shoulder of the famous Pantheon temple in the Latin Quarter, keeping its secrets to itself. It is one of those spaces – and there are many in Paris – that often ends-up as a footnote in the guidebooks, playing second fiddle to the "must-sees." If you walk deep enough into the narrow halls and peer beside the pulpit under a striking double spiral staircase, you'll find the remains of Genevieve, the patron saint of Paris, the original powerhouse Parisienne, forever resting in her bed of glass – one of the Latin Quarter's best kept secrets.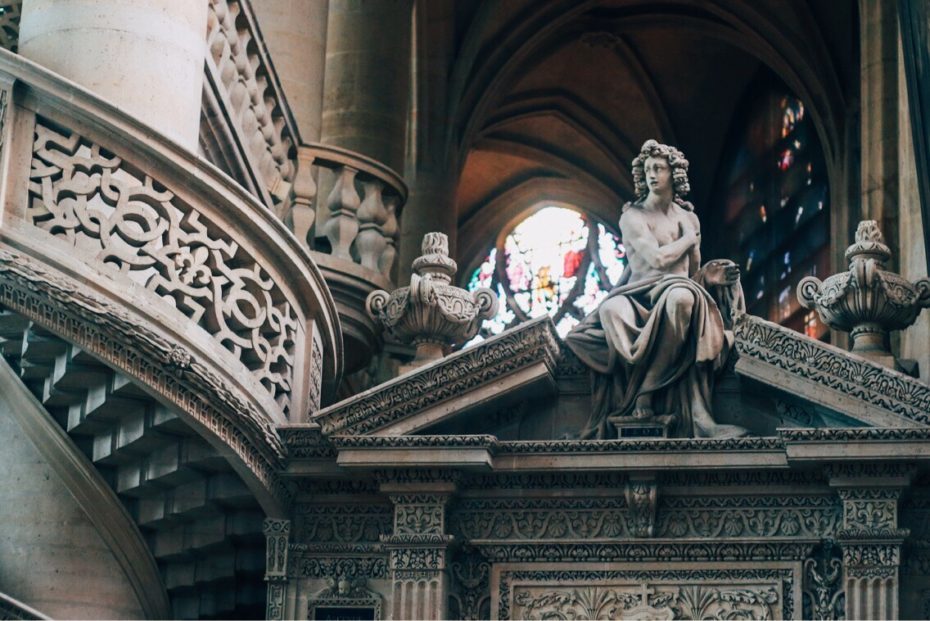 Officially, the "Shepherdess of the Parisian People" and the lady of this church, they say she was outspoken, and well-spoken. They say she lived well into her eighties, and could relight a candle blown-out with the Devil's breath. When Attila the Hun rode towards Paris, she was said to have diverted him and saved the city with her 800-horsepower prayer.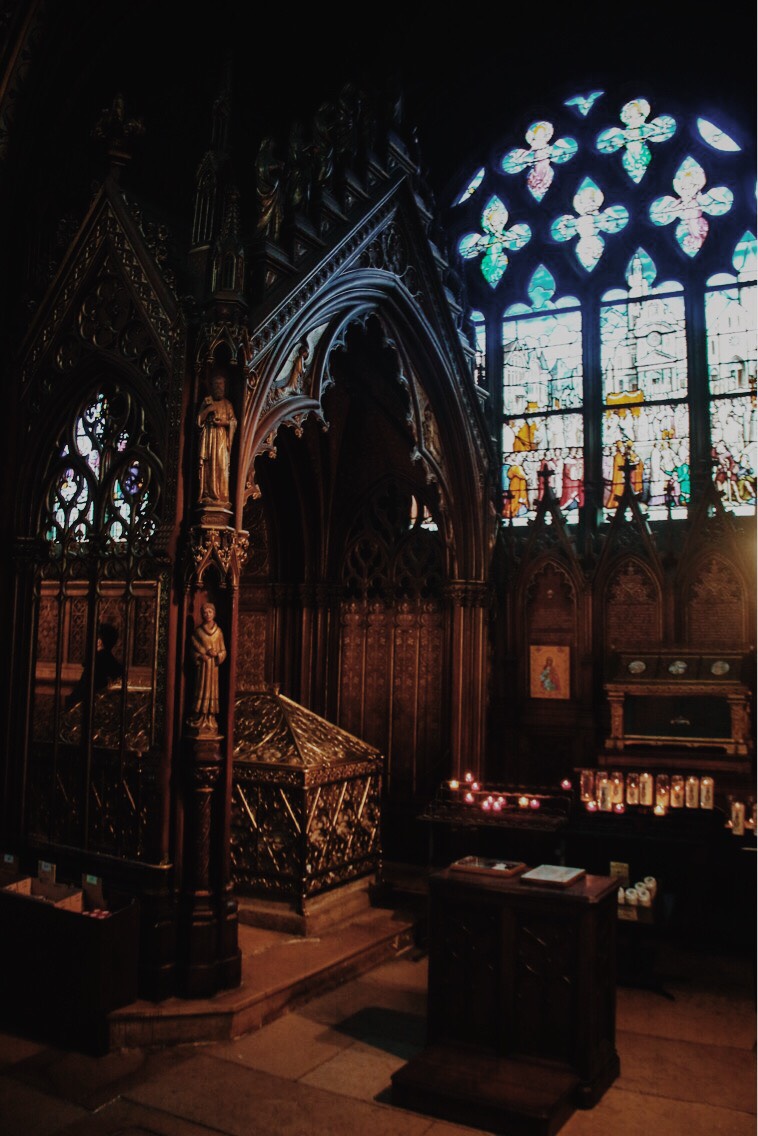 Genevieve sleeps inside a gilded, glass coffin that holds only her broken tombstone, but could still give Snow White's a run for its money. Read more about this church here.



A Little Stained Glass Atelier in the Shadow of Notre Dame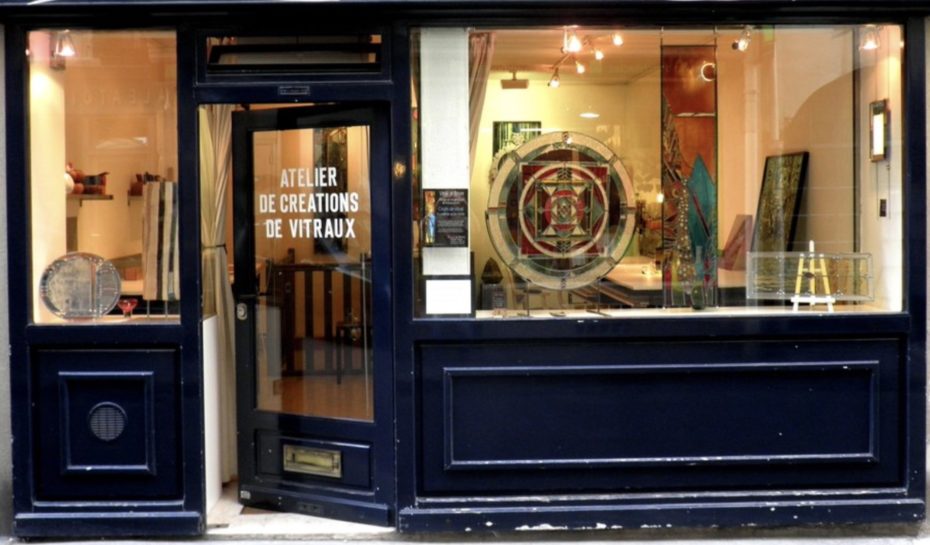 Miraculously, the stained glass windows of Notre Dame were spared, but that didn't stop me from walking into this atelier today and signing up for a class. Emmanuel Javaloyes has been a glassmaker for over 18 years and gives lessons from his shop on the Rue de Bievre, a stone's throw from the cathedral. Participants are not required to have any prior skill, only patience and passion.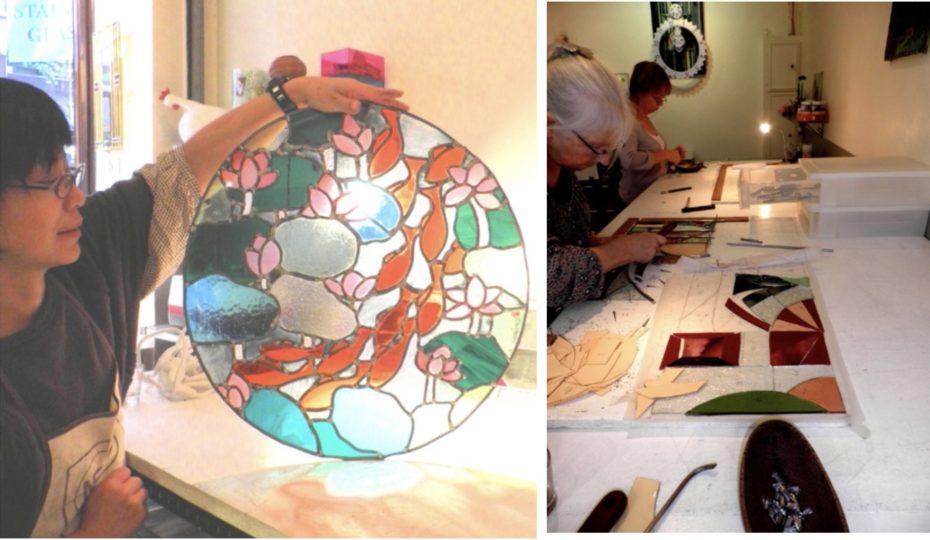 Classes last three hours and you can attend at your own rhythm from Tuesday to Saturday 10am-6.30pm. For more enquiries, contact Emmanuel via his Facebook page.



Notre Dame will rise again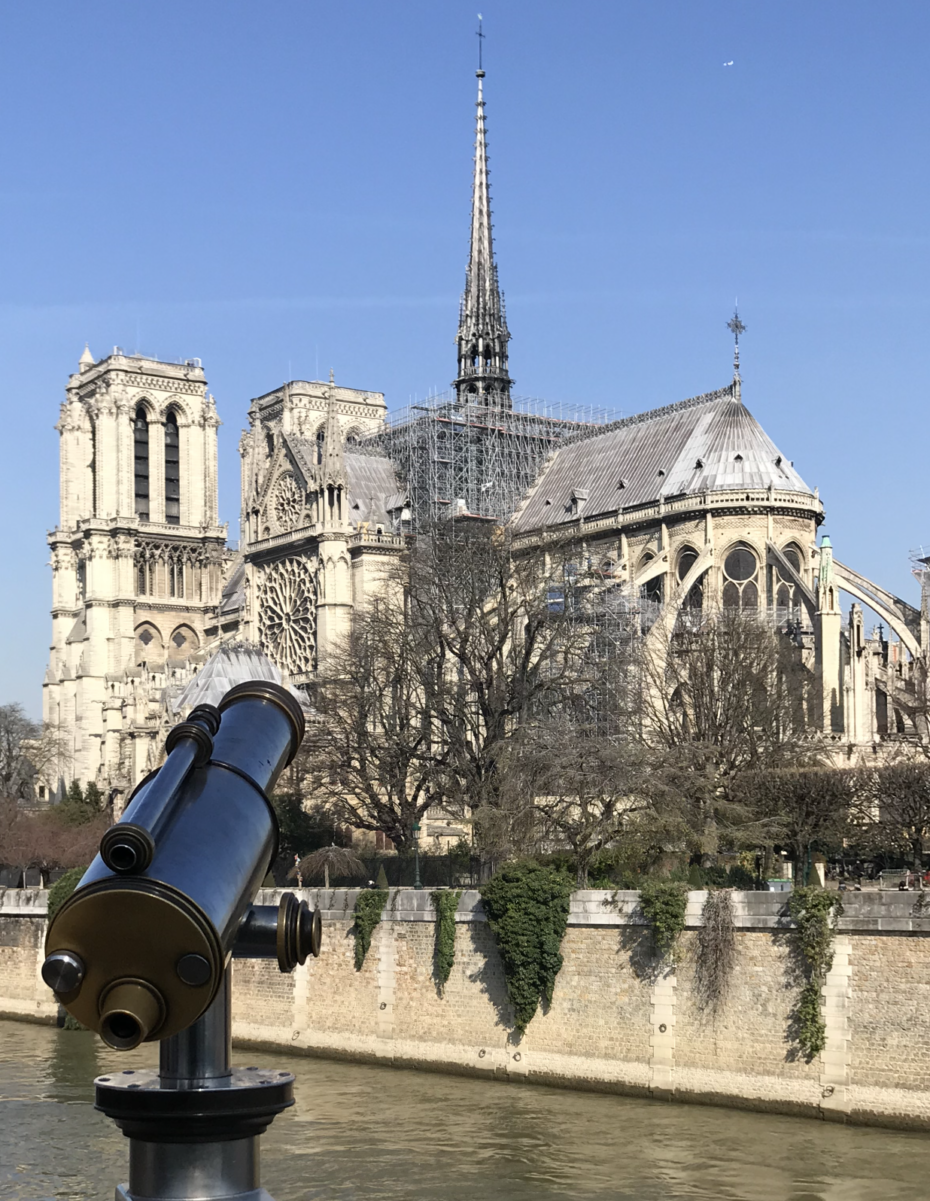 If you're curious about donating to the restoration efforts for the Notre Dame, this is the official site for French Foundation of Patrimony.
Thank you to all our readers who reached out to us with your thoughts for Notre Dame.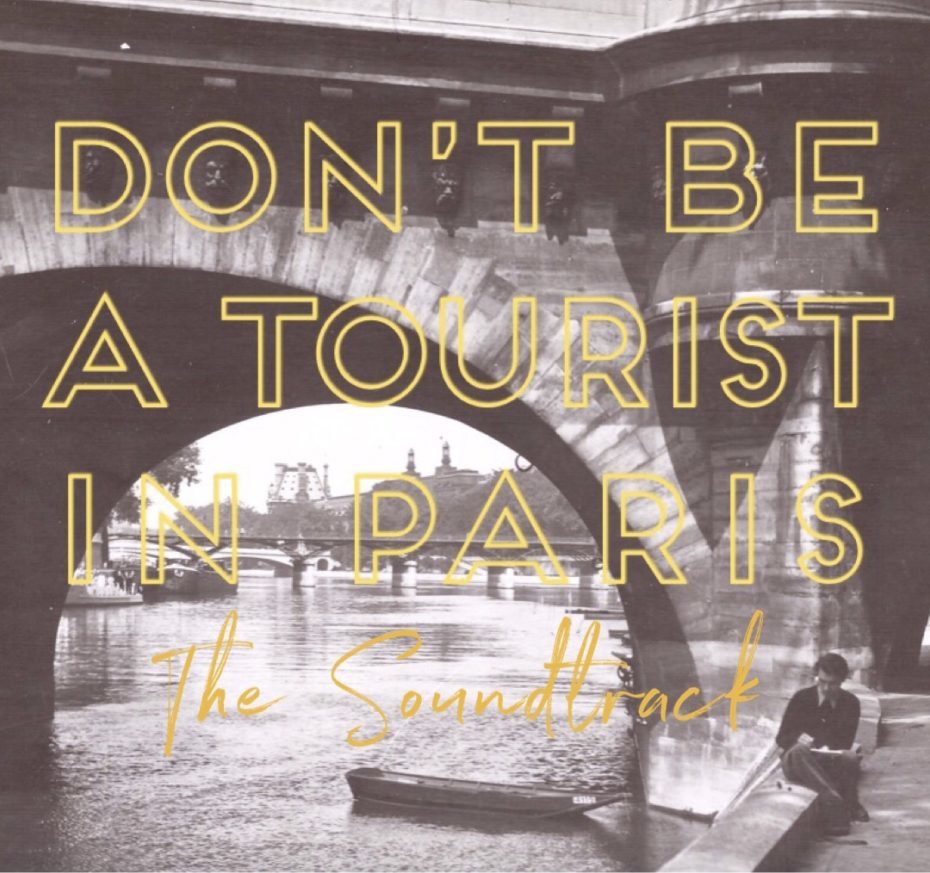 In the meantime, we've listening to our soundtrack "Don't be a Tourist in Paris" also helps a little. Start listening here.