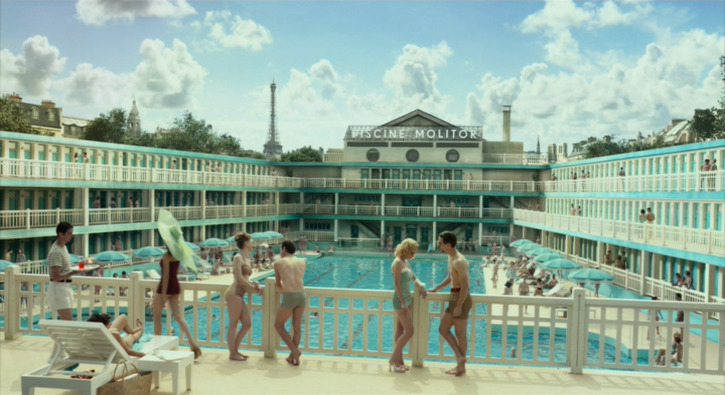 If you ever got around to watching Life of Pi you might recall the hero of the film, a young Indian boy living in French colonial India, was ironically named 'Piscine Molitor Patel', after a historic 1920s Art Deco swimming pool (piscine) right here in Paris …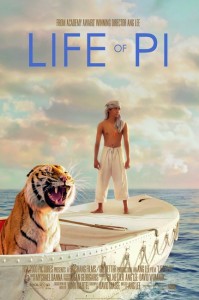 At the start of the film, our lead character "Pi", short for 'Piscine Molitor', recounts the story of how this came to be his name:
"One day, Mamaji said to my father, that of all the pools in the world, the most beautiful was a public pool in Paris. That the water there was so clear, you could make your morning coffee with it. That a single swim there changed his life. Before I was born, he said; 'If you want your son to have a clean soul, you must take him one day to swim in the Piscine Molitor.' I never understood why my father took this so much to heart, but he did, and I was named 'Piscine Molitor Patel'."
While the film is based on a fantasy adventure novel written by Yann Martel, Piscine Molitor is very much a real place. But what the story doesn't mention is what happened to this most beautiful Parisian swimming pool over the years…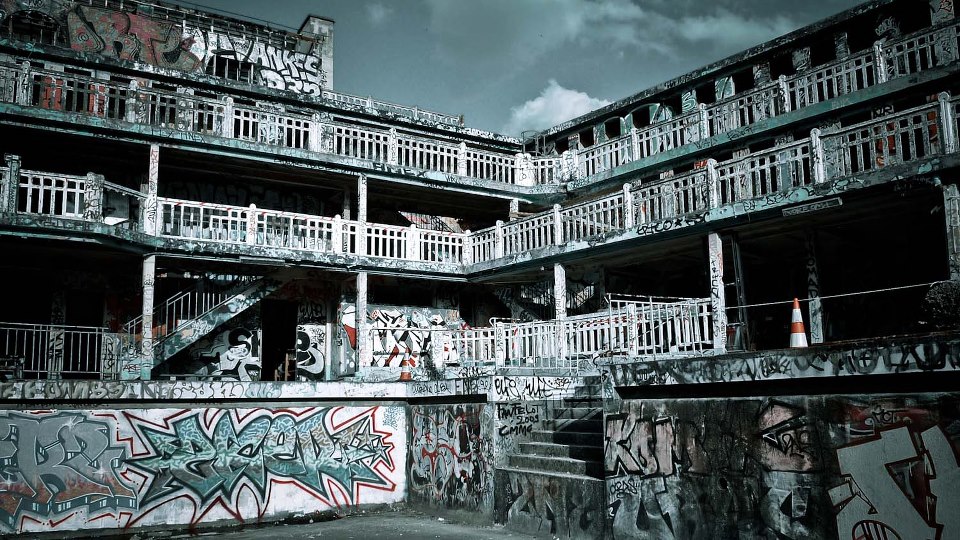 via Piscine Molitor
When I first arrived in Paris, I went about finding a place to swim, a place to thrash through the water like a baby hippo alongside elegant Parisian ladies. In my search, I came across Molitor, fallen from glory, a legendary abandoned ruin in the 16th arrondissement.
Built in 1929, the bikini was first officially introduced at this very pool by Louis Réard in 1946. A glamorous day out for Parisians, the Piscine Molitor regularly hosted events such as fashion shows, galas, theatrical performances, and was often used as a dazzling backdrop for film shoots.
Pictured above is the handsome Johnny Weissmuller, the Olympic medallist swimmer who inaugurated the pool in '29. On the right is Micheline Bernardini, a former nude dancer at the Casino de Paris who was chosen by Louis Réard to model the first modern-day bikini at the swimming pool on July 5, 1946 at Piscine Molitor in Paris (she was the only model he could find daring enough to wear the design with a g-string back made out of 30 square inches of cloth). The event was widely publicised by the international press.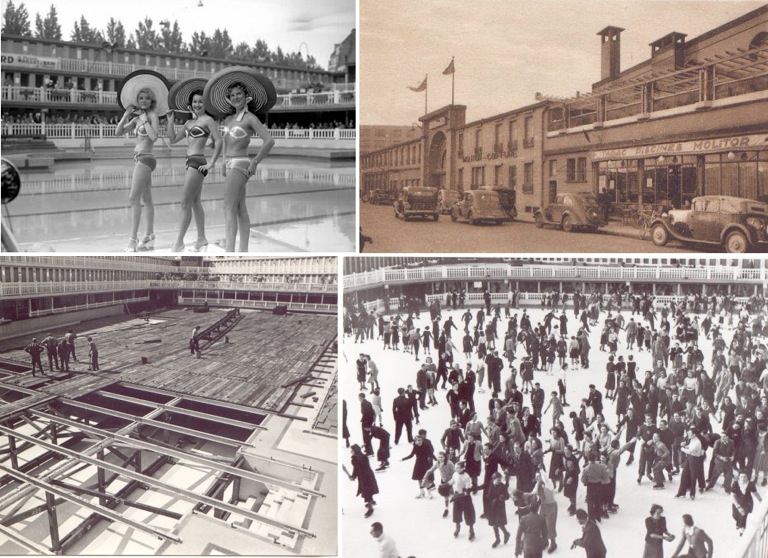 Piscine Molitor was one of the only public pools built in Europe at the time with two pools. The outdoor Olympic sized pool lined with sand in the warm seasons, turned into an ice rink during the winter. Designed by architect Lucien Pollet, Molitor was intended to resemble an ocean liner, with its art deco stained glass and three levels of cabins surrounding the pool.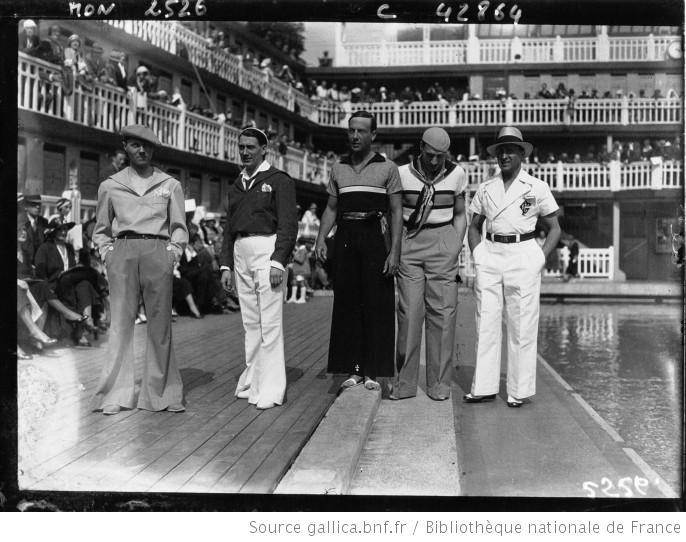 After seventy years in a harsh chlorinated environment, those elegant white railings and mosaic floors had seen better days. On August 31st 1989, the visitors had their last swim and Piscine Molitor closed its door to the public for the last time.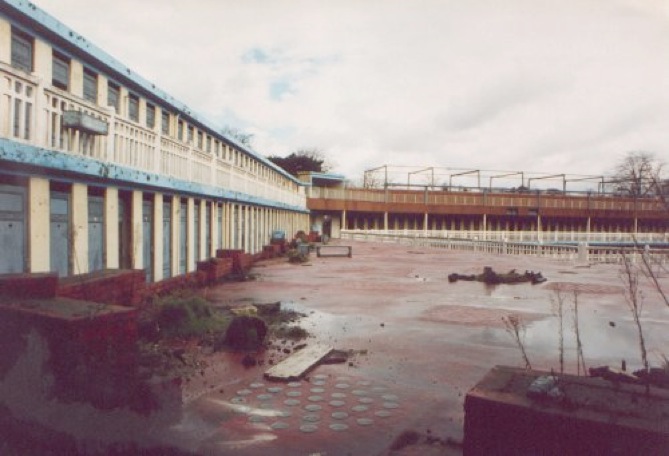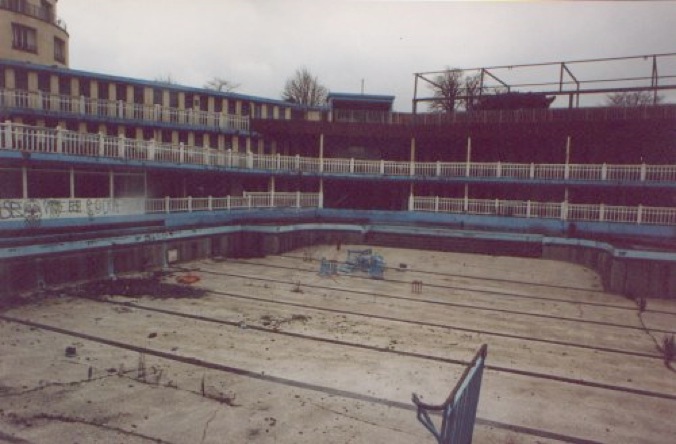 A housing project was soon proposed to take its place after closure, calling for the destruction of the art deco relic. The complex was boarded up as plans for demolition moved forward, but a local group of citizens came together and founded "SOS Molitor". Only a year later, the City of Paris gave in to their protests and granted the pool complex a place on the list of France's historic monuments. Molitor was safe … at least from the wrecking ball.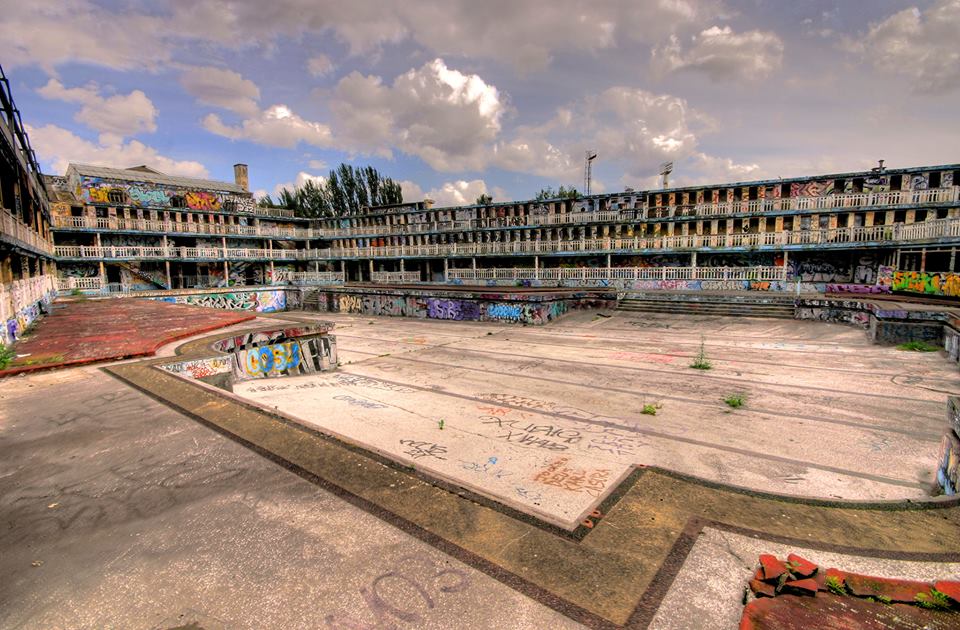 via Piscine Molitor
For the next 20 years, Piscine Molitor would be frequented by graffiti artists who adopted the building as their personal canvas. Where Parisians once swam their laps, vibrant frescoes of spray paint soon covered the surfaces.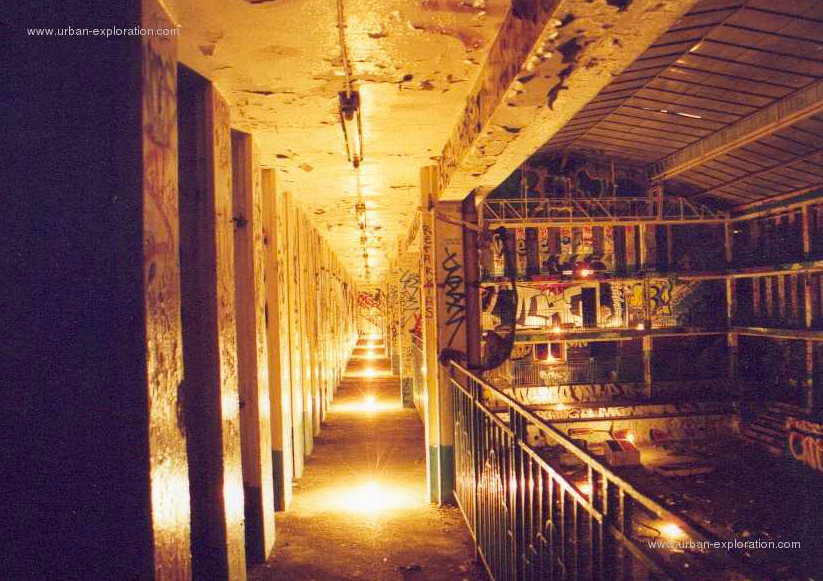 In 2000, SOS Molitor was officially granted ownership and formed a new group simply called Piscine Molitor, which organised events such as sports matches and community art projects to obtain funding for an eventual rehabilitation and reopening of the swimming pool.
via Piscine Molitor
In 2001, five thousand people descended on the complex to attend a rave hosted by underground music collective, Heretik (seen below).

More than 20 years after its closure however, Piscine Molitor's state of limbo has finally come to end, and for the graffiti artists and urban explorers, the party is over. Late last year, having finally approved applications for the renovation of Piscine Molitor, the City of Paris began moving in their tractors and shovels…
UPDATE! Molitor is now officially re-opened!
While the facade of the stadium have been entirely preserved, samples of the original cabin doors, stained glass and railings have been used by artisans to reproduce the Art Deco spirit of Molitor. However, in the state that the complex was in, the architects maintain that the main structure absolutely needed to be demolished in order to carry out the restoration. The €65 million project has seen a four star hotel, health spa and restaurant added to the property. Here's a look at the revived Molitor…
(images from Molitor via MyLittleParis)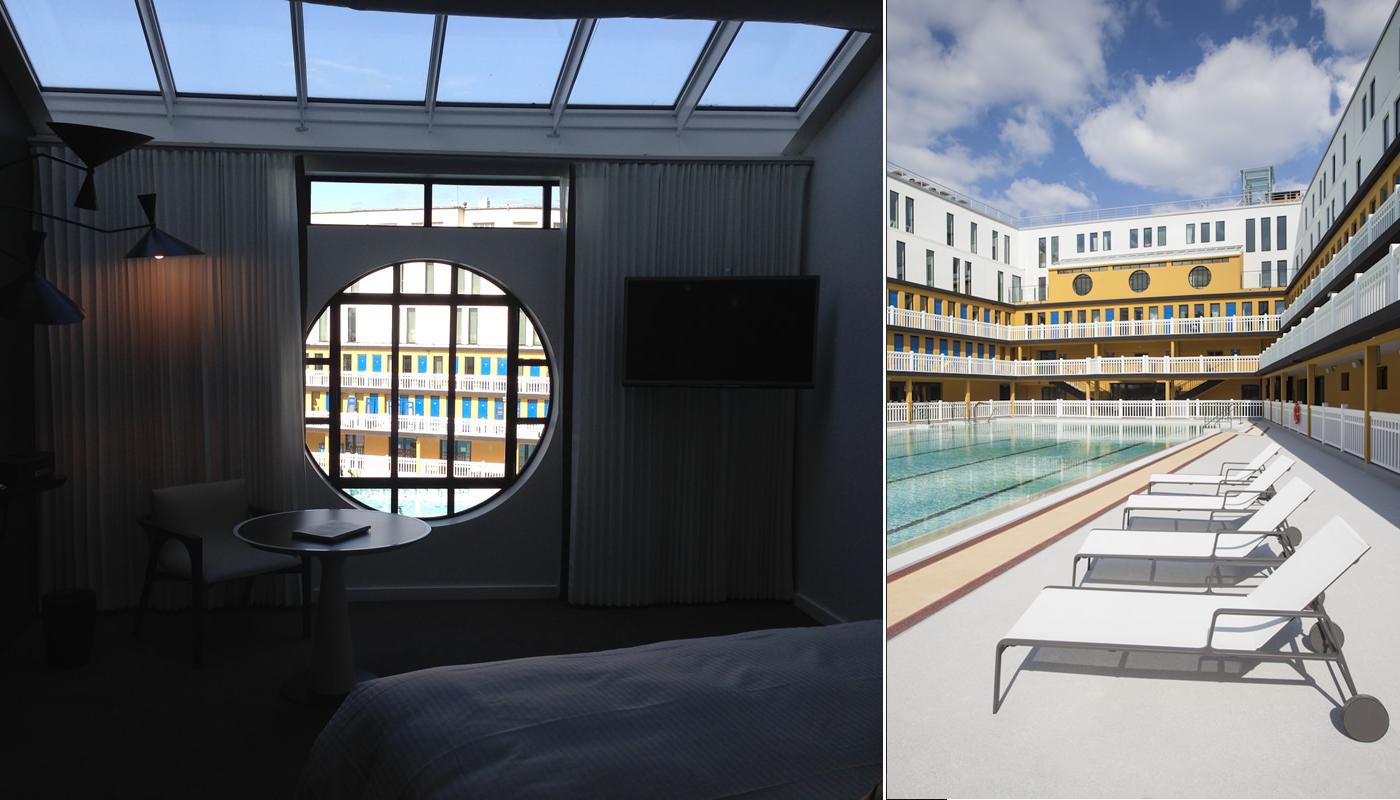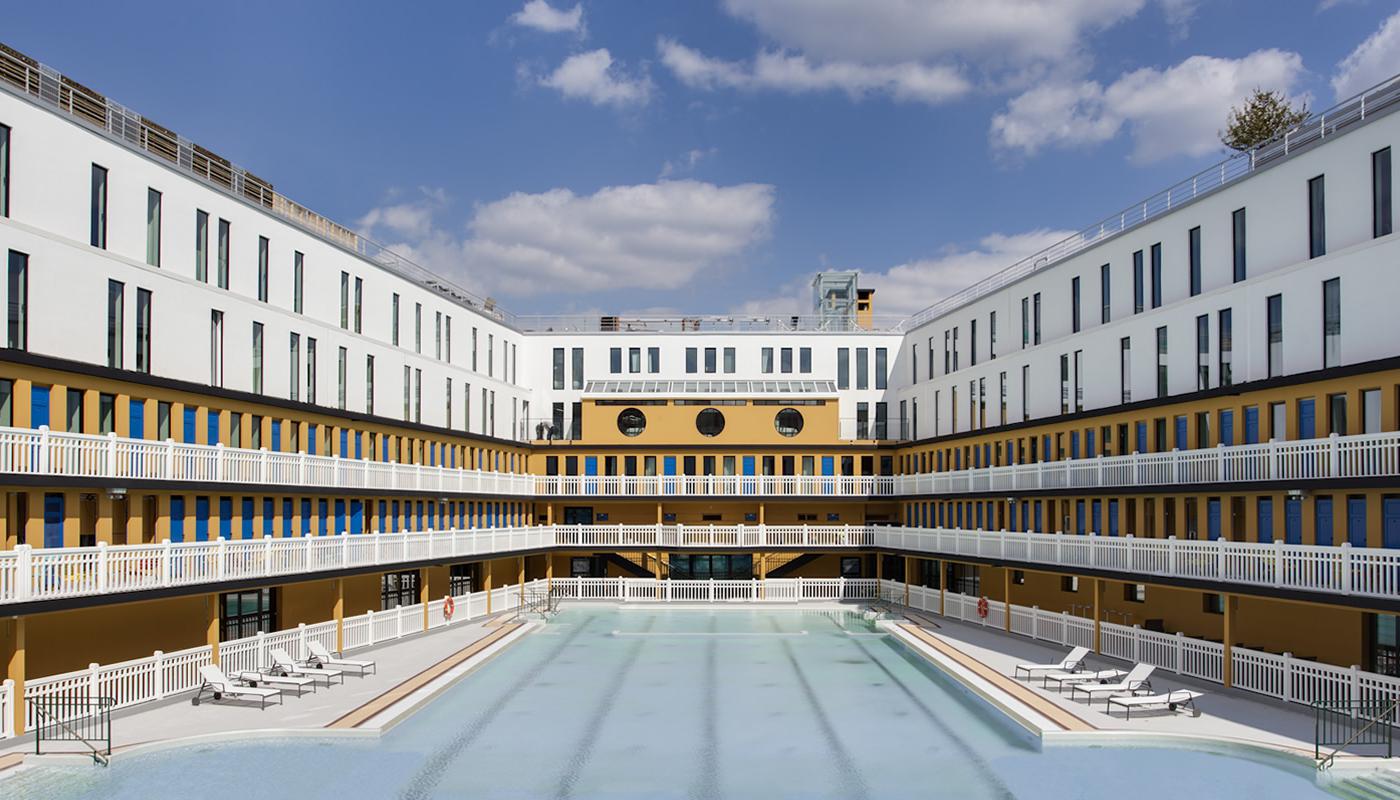 While some Molitor loyalists have been upset by the decision to add a hotel, let's hope this swimming pool will once again become the glamorous bathing spot it used to be. With the box-office success of Life of Pi, no doubt curious Parisians will be lured back to the Piscine Molitor and celebrate its long-overdue revival.
PS! How lucky were these folks that got to see a Life of Pi screening sitting in boats at another Parisian art deco swimming pool, piscine Pailleron, also designed by Molitor architect Lucien Pollet.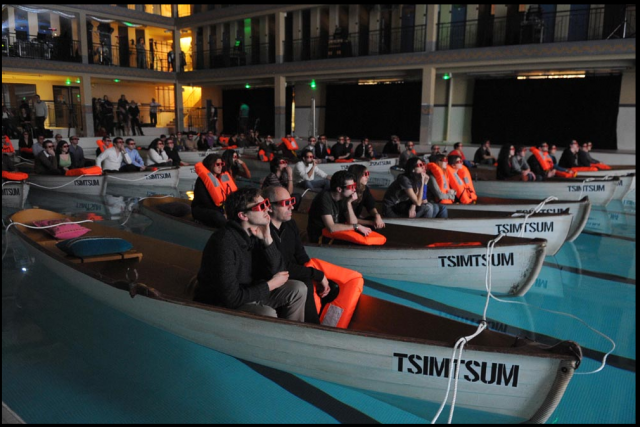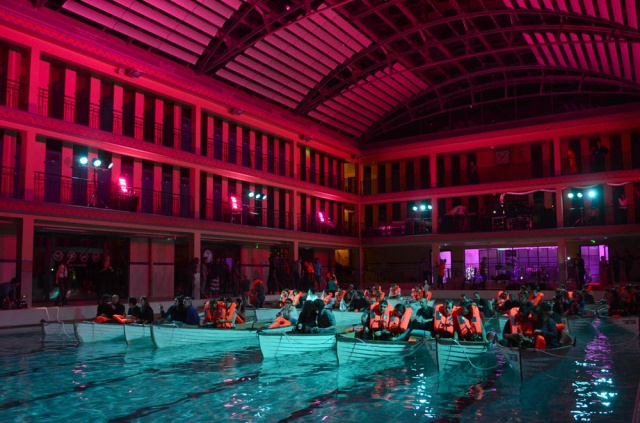 Thanks to: Piscine-Molitor.com, Home-Cinema.fr, Piscine Molitor Facebook page
:::
YOU MIGHT ALSO LIKE:
.