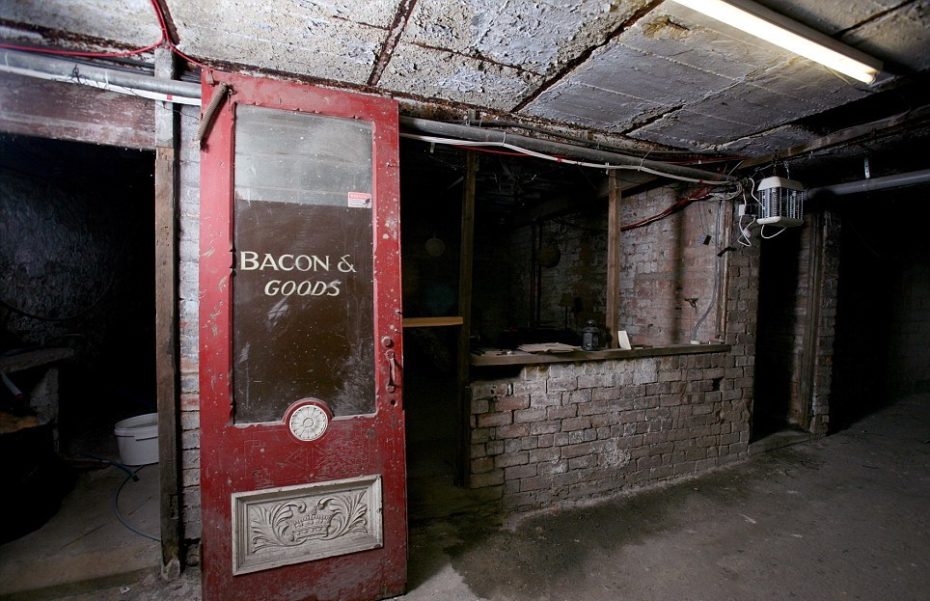 It may not have sold wands or grimoires, but this subterranean shopping alley remained just as hidden as J K Rowling's, until it was accidentally stumbled upon in 2002 by builders renovating the Edwardian Royal Arcade, in Keighley, West Yorkshire, situated above it. Believed to have last been used in the 1890s, it was when builders smashed through into what they had assumed to be the cellars of the Royal Arcade units, that they unearthed a labyrinth of neglected shops and stables, complete with wooden shopfronts and signage, advertisements and abandoned goods.
Once at street level, this land was part of the Devonshire estate, but the Duke being in need of funds, sold it in 1899 to Turner and Fowlds, who had the brilliant idea of building a covered shopping arcade on top of the existing stores, that was protected from the harsh Yorkshire elements.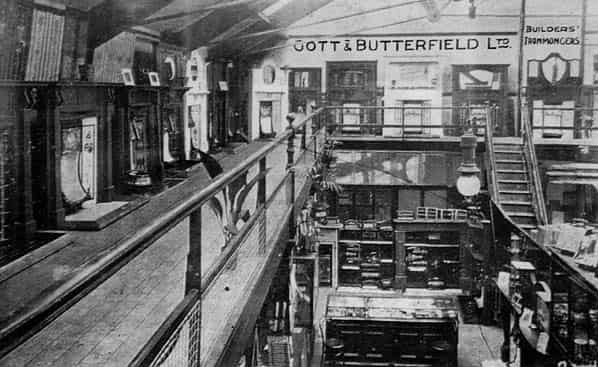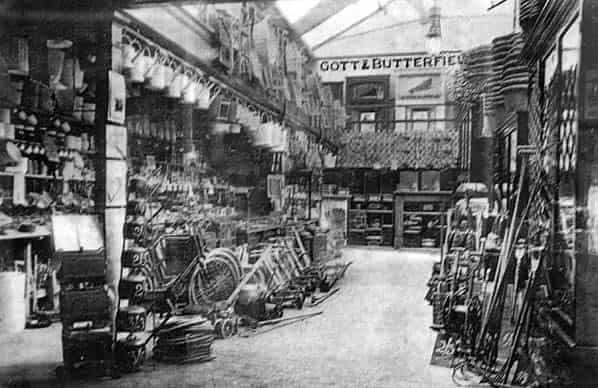 They created Royal Arcade, still in use today; a total of 12 units with decorous shopfronts, incorporating a second level accessed by an elegant staircase, attracting unique and quirky shop owners with its faded Edwardian glamour and eccentric steampunk vibe. Each unit had a cellar for storage, accessed by a narrow staircase. By all accounts, the arcade flourished until 1915, when it was left to Turner's sons, then purchased by Frank Butterfield, son of a wealthy mill-owning family in 1933.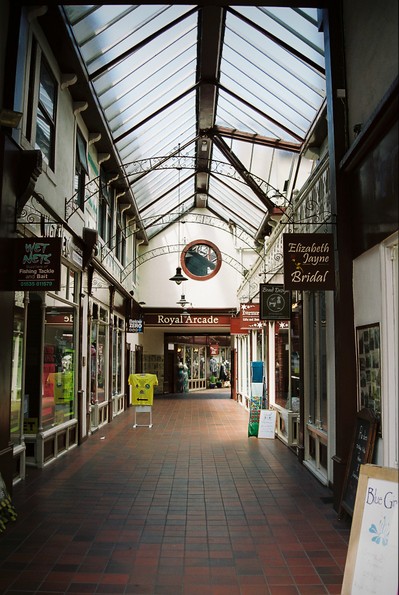 Butterfield owned the arcade for over fifty years, until it was finally sold in 1987, and the cast iron gates were locked, sealing the Edwardian shops inside, with their older Victorian ancestors buried beneath.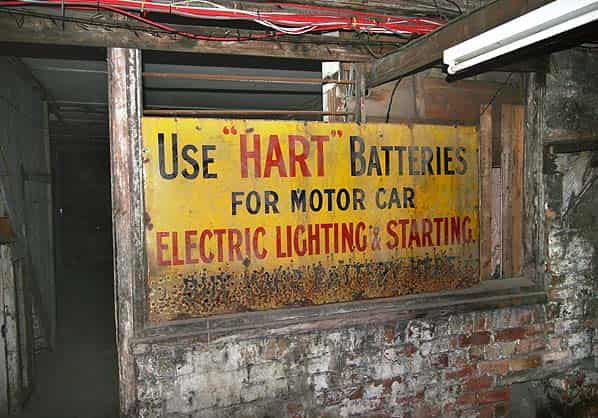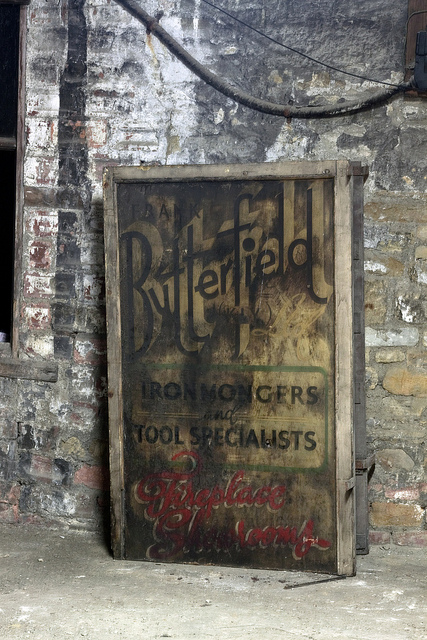 This sleeping arcade slumbered for twelve years, and it was only when purchased by Kingfisher Developments in 1999, with the intention of bringing the arcade back to its Edwardian grandeur, that the extent of its secrets was revealed. Instead of the cellars they had anticipated, concealed below the arcade, builders discovered corridors filled with shops on both sides; their storefronts, lettering and advertisements incredibly preserved in a Victorian time capsule, almost as if its inhabitants had simply walked out one day, never to return.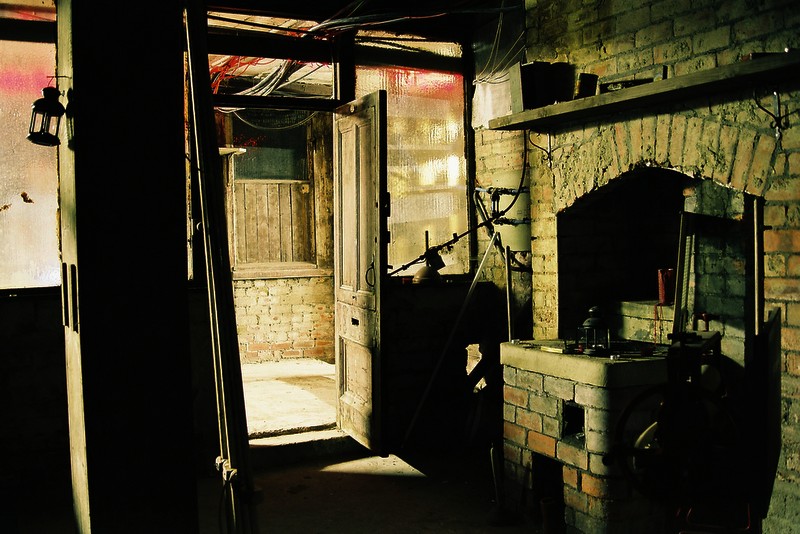 Some storefronts held their original glass and front doors, with door numbers and letter boxes still in place. Advertisements found indicate that the 'street' was in use even after the opening of the newer Royal Arcade in 1901, some bearing the Butterfield name as a physical homage to the man who owned it for so many years.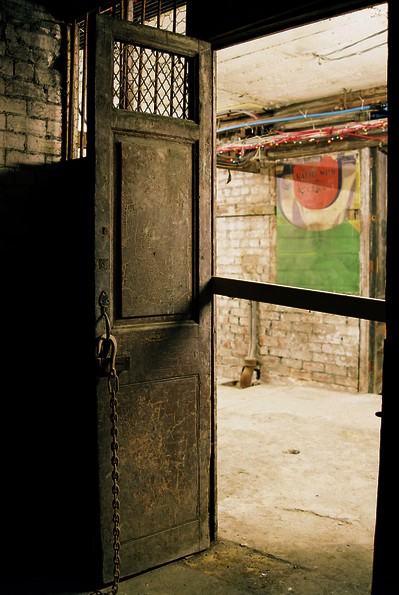 Royal Arcade was reopened in 2003 by Keighley historian Ian Dewhurst, but access to the older shops has remained sealed off for safety reasons. Once lit by pavement streetlights, the area is now wired up after being submerged in darkness, and some units are still to be cleared, but if you are extremely quick off the mark, occasional sellout tours are available. If lucky enough to attain a place, tour access is via a small staircase, opening onto a communal cellar, at the end of which is a steel door opening into the original arcade. A bread oven, set into the wall, is the first artefact to greet you leading into a higgledy piggledy layout of twelve units to the left and right, on two levels. A large sign reads 'Use Hart batteries for motor car electric lighting and starting' while another advertises Butterfield Iron Mongers and Tool Specialist. A few iron tools as well as laundry equipment were found it situ, and stable pens are still in place, awaiting their equine occupants.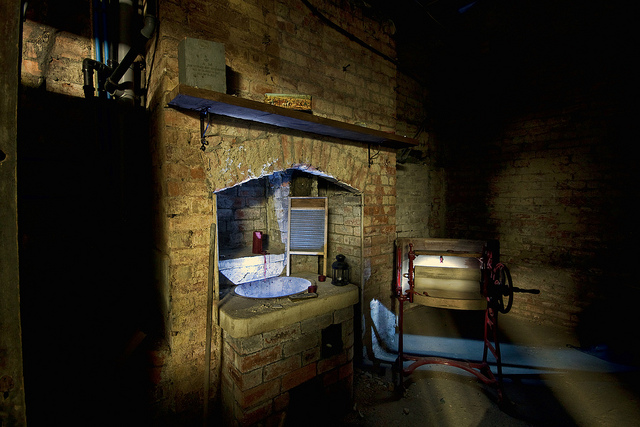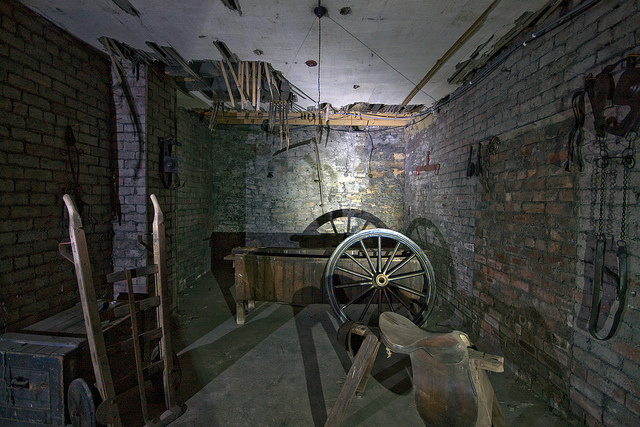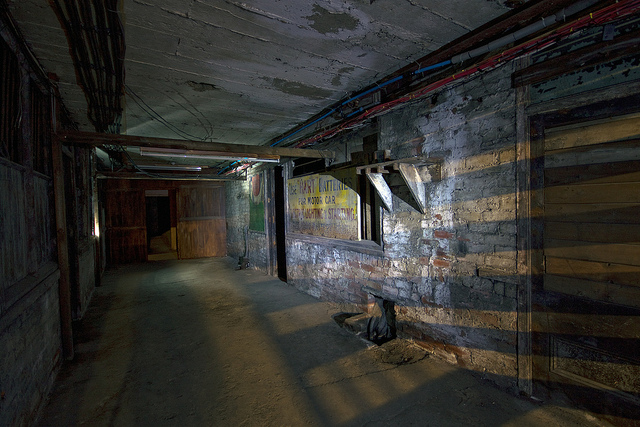 It is hoped that once completely cleared, this underground alley can be made safe enough to share its magic with the town once again.