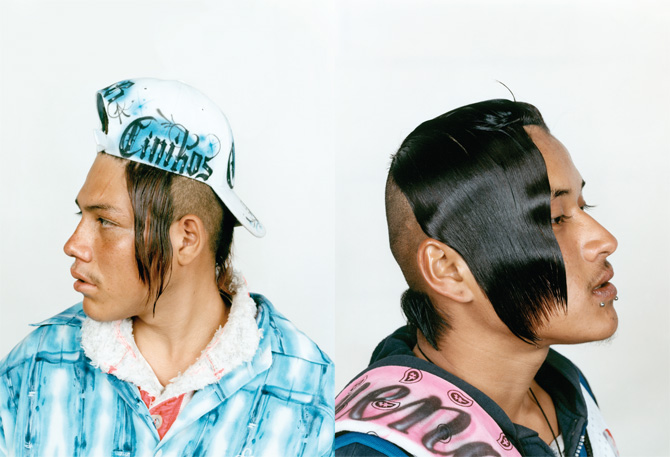 We all have bad hair days, whether its uncooperative hairlines or one too many rounds with the hair curler, most of us would rather just stay the f**k indoors. But in the city of Monterrey in Mexico, an urban subculture known as the Cholombians have taken most people's idea of a very, very bad hair day and turned it into a signature style to be worn with pride.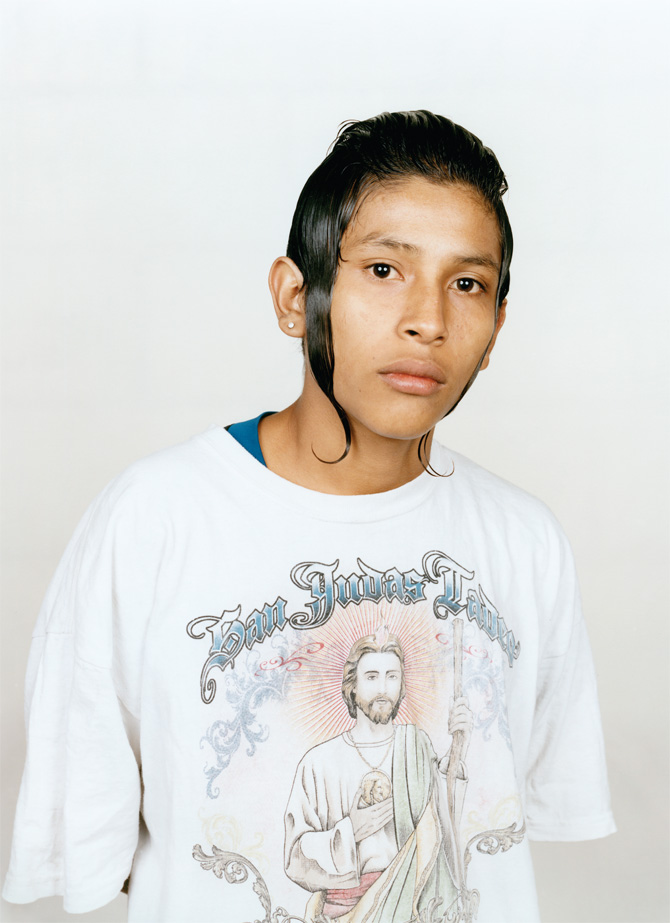 Thanks to these pictures from a VICE magazine shoot, the first thing you'll notice about the Cholombian hairstyle are of course their side burns– ever so meticulously glued to the sides of their faces with hair gel. The back of the head is shaved, often leaving behind what is fondly known to most of us as a 'rat's tail'. Many Cholombians also choose to adopt long 'emo' bangs (fringe), again, glued to the face.  It all ends up looking like a wonderfully bizarre mash of cultural influences from American Hip Hop as far back as the ancient Aztecs.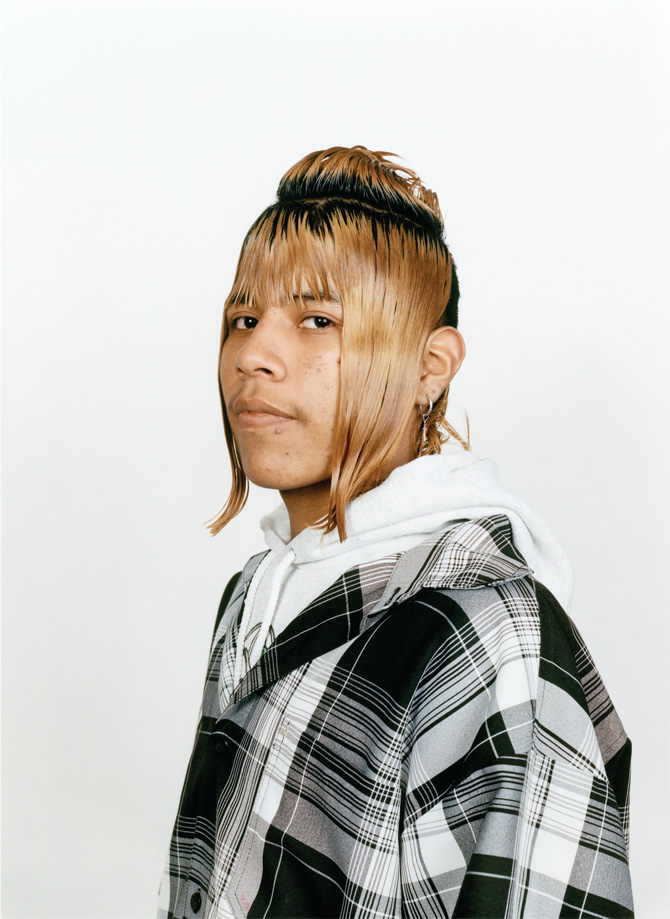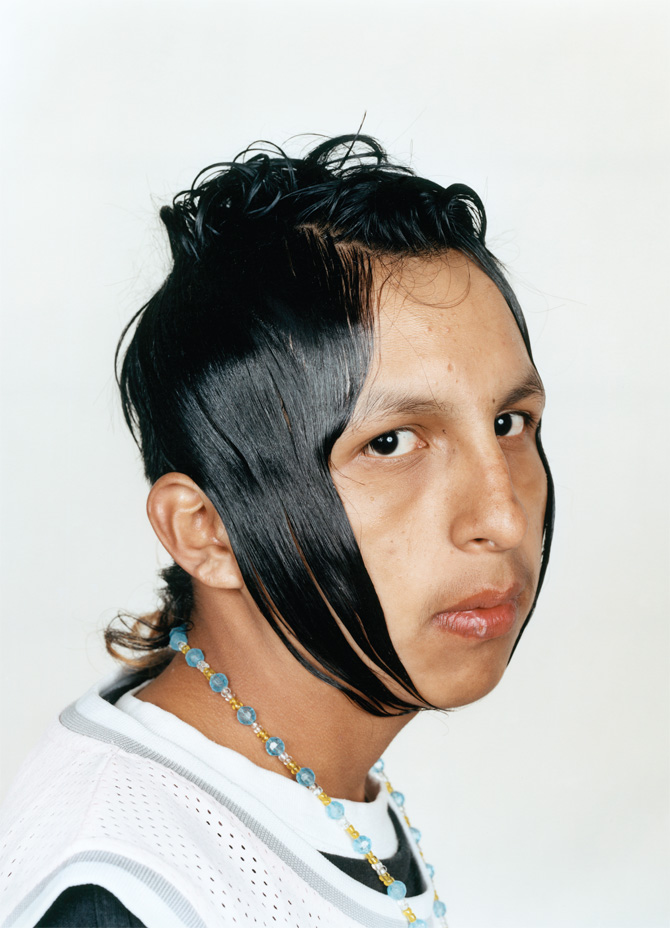 They are called Cholombians because of their love for Columbian music since it became popular in the area in the 1960s. They embrace everything they know about Colombian culture and see the country as a tropical paradise. Mostly teenagers, Cholombians typically wear extremely baggy trousers with plaid or tropical Hawaiian shirts and airbrush graffiti all over their jackets and hats.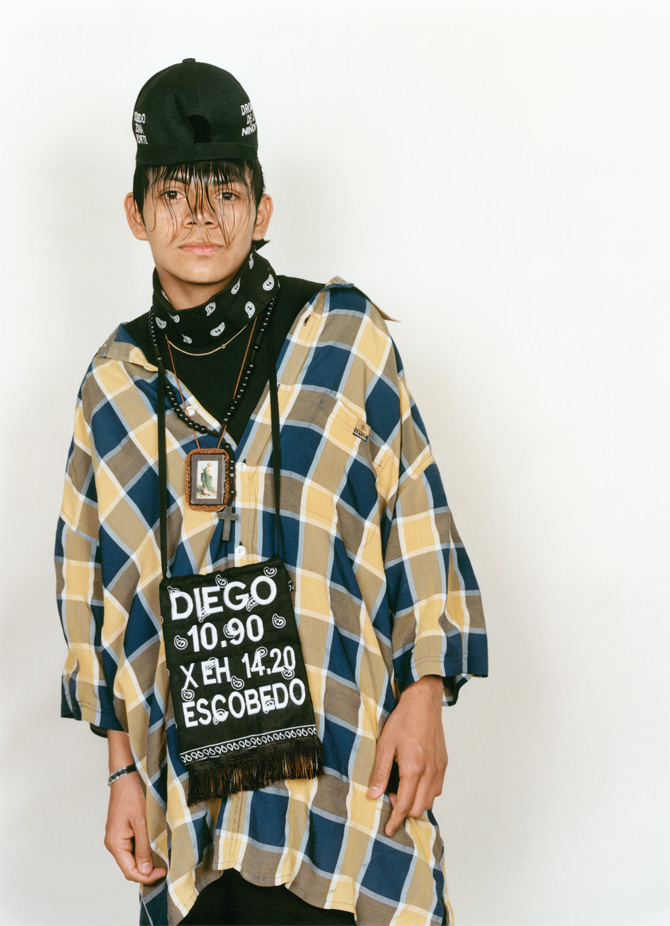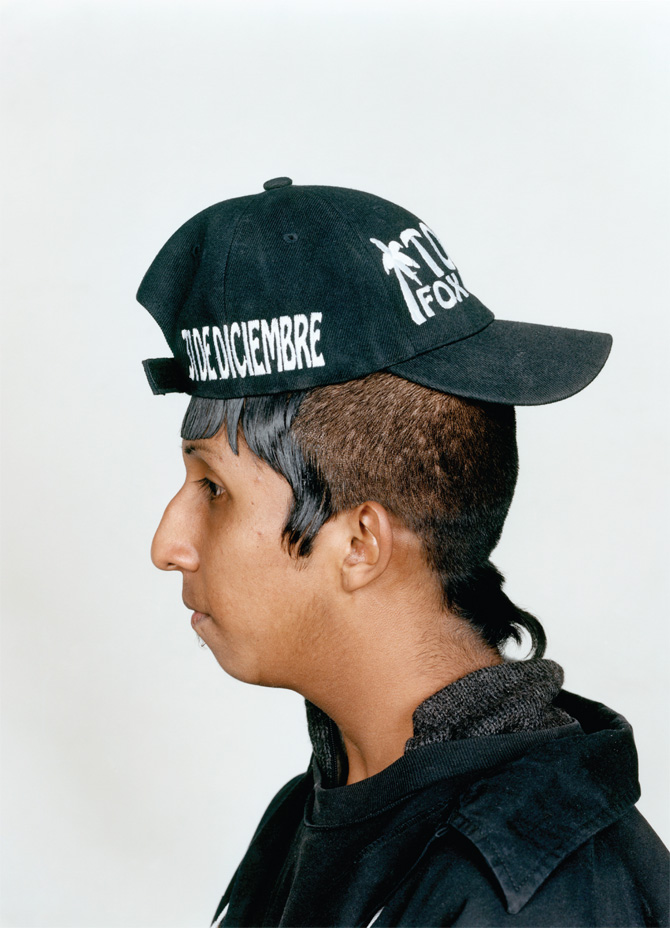 You could be forgiven for assuming the Cholombians are basically a gang of mischievous youths looking for trouble with the law, but you're be wrong. The Cholombians are largely known as a peaceful subculture in Monterrey that avoid daily tensions caused by the drug cartels. They spend most of their time obsessing about their favorite radio stations which play Colombiano music about love, peace, and friendship, unlike many Mexican gangs who listen to music about violence and drug culture.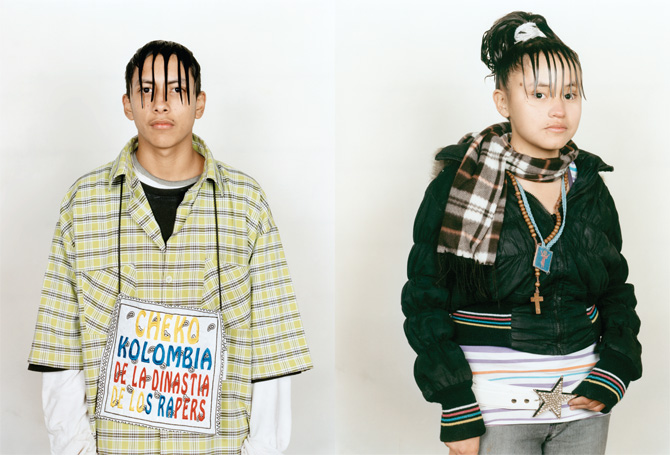 Cholombians are in fact often victim to the brutality of the Mexican police who discriminate against the group for the way they look. They are often threatened or beaten by police officers or soldiers who cut off their trademark side-burns with knives.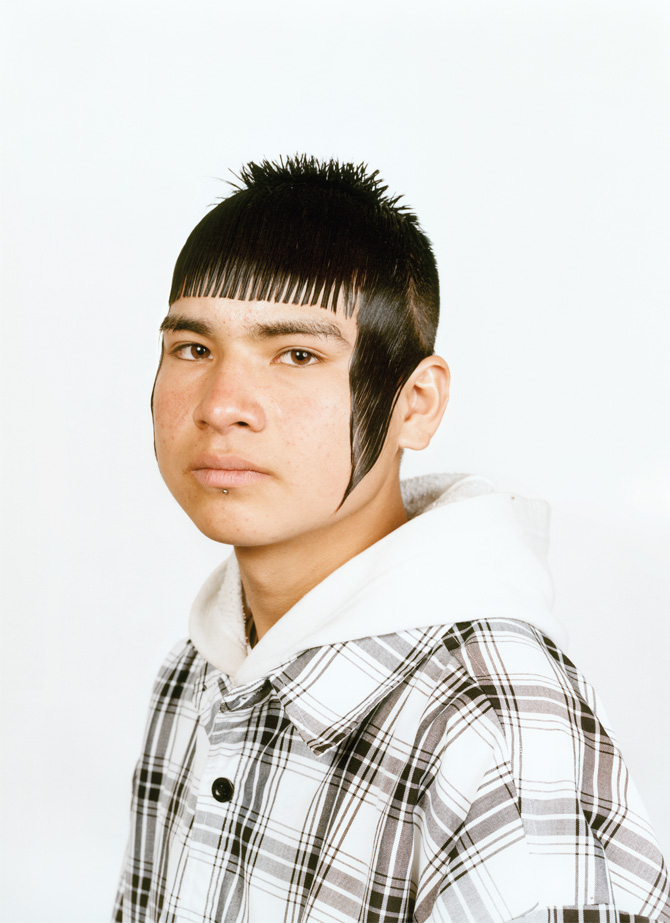 Some Cholombians have shaved their heads and stop dressing differently for fear of being attacked but many still sport the style with pride.
What do you think? Reminiscent of a ancient Aztec tribal culture or just a frighteningly bad hair day?!
Find out more via Vice
:::
YOU MIGHT ALSO BE INTERESTED IN:
.