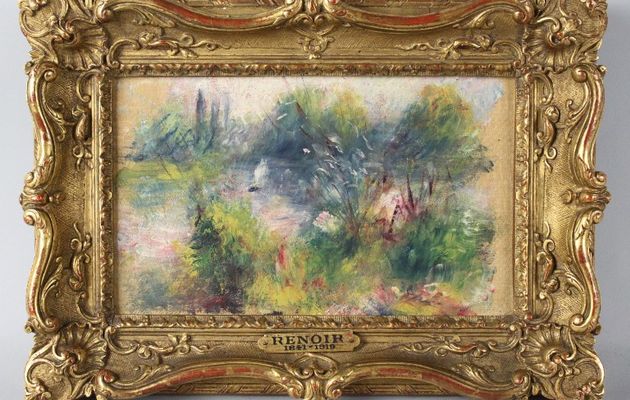 You just don't hear stories like this anymore…
A painting by the French impressionist Pierre-Auguste Renoir that hasn't been seen since 1926, presumed lost forever, has turned up in a flea market in Virginia for the bargain price of $7.
Sitting in a box of bric-a-brac, neither the vendor nor the woman who bought it were aware of its value at the time of purchase, despite the nameplate in the middle of the frame, that clearly reads 'Renoir'– usually a pretty good clue.
In fact the buyer, who prefers to remain anonymous, only bought the painting because she liked the frame and because the vendor had thrown in a doll and a plastic cow with it. Because who doesn't love a plastic cow?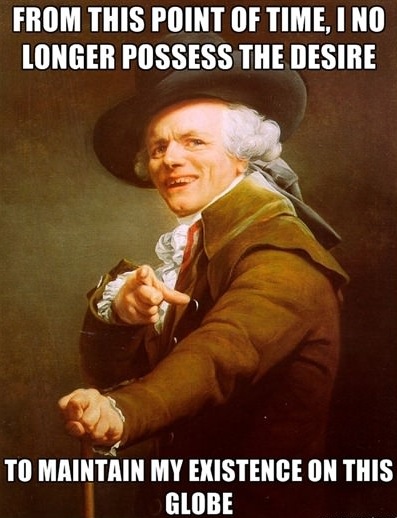 Pleased with her purchases, she returned home and removed the frame from the canvas, planning to resell the frame while she kept the canvas in a bin bag for over a year.
'I'm just glad I didn't sell it at one of my yard sales,' said the owner.
Aren't we all … aren't . we . all.
It wasn't until her mother stepped in and suggested it might be a good idea to have the oil painting valued that she finally took it out of the trash. Sure enough, the Potomack Company of Alexandria in Virginia confirmed that it was indeed painted by Renoir, leading artist of the Impressionist Style.
Identified as Paysages au bord de la Seine (Landscapes on the banks of the Seine), it's estimated to go for anything between $75,000 to $100,000 when it sells at Potomack's auction on September 29, 2012 in Viginia . So potentially, a $99,993 profit for the lucky gal.
The 14 cm by 23 cm painting has been traced back to an American collector who brought over to the United States after purchasing it at the Berheim-Jeune arthouse in Paris in 1926. It hadn't been seen of heard of since.
Can we just …
'I'm just glad I didn't sell it at one of my yard sales,' said the owner.
You'll be glad to hear that our anonymous lottery winner is planning to spend some of the money on a trip to Paris with her mother.