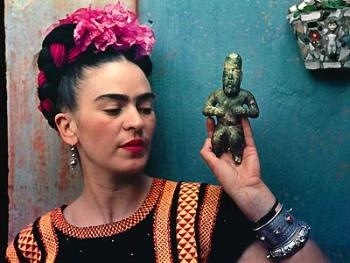 When she died, her husband Diego Rivera ordered her clothes be locked up for 15 years. When Diego passed three years later, a philanthropist, art collector and old friend of the couple, Dolores Olmedo became the manager of their houses. She kept all of Kahlo's belongings secretly guarded under lock and key for decades until she too passed away in 2004 and the fashion time capsule of an icon; a treasure chest, was finally unlocked.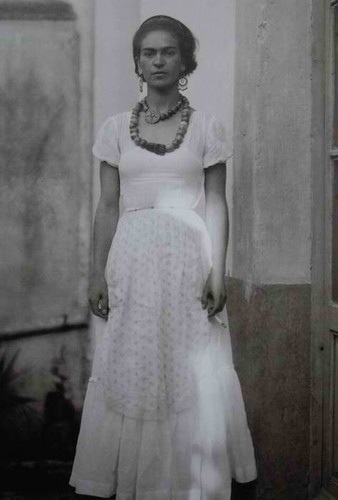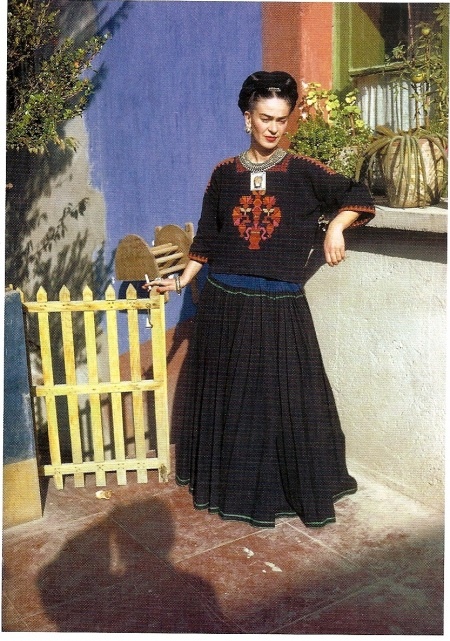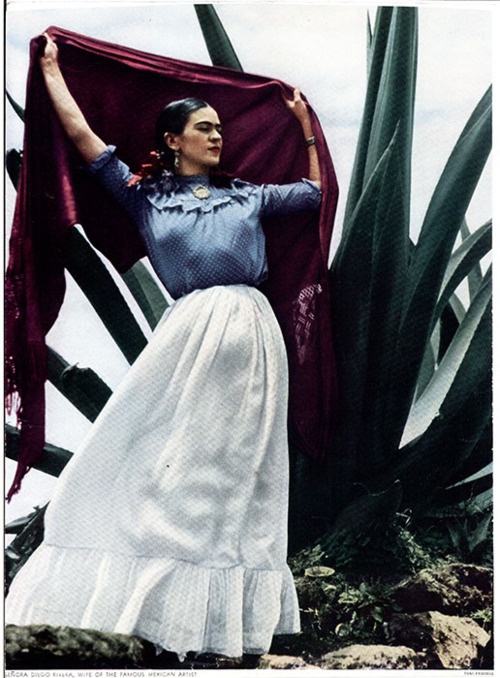 Defiantly beautiful, tenacious, and veracious, Frida Kahlo was and still is one of the most revolutionary and influential women in modern culture. The Mexican artist, known for her surreal self-portraits, emblematic of her indigenous Mexican culture, her great love for her husband and her tragic disability, are still celebrated in exhibitions and retrospectives around the world.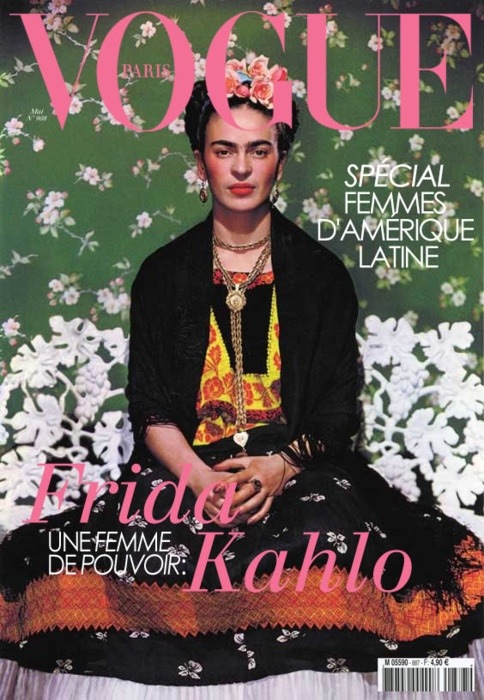 The latest exhibition however is not about her paintings, but her legendary wardrobe, which has been equally revolutionary and influential to modern culture. And just like her paintings, her personal style was surreal and emblematic of her indigenous roots, her love for her husband and her tragic disability. For the first time ever, Frida Kahlo's closet is on display at her museum and former home, La Casa Azul in Mexico City.
The intimate exhibition will feature 300 different items of clothing, headpieces, jewellery and corsetry. Many of the clothes which were locked up in trunks and wardrobes for so long still carry the scent of the late artist's perfume and cigarette smoke or stains from painting. Entitled "Appearances can be Deceiving", the exhibition importantly highlights the sadder, truer side to Kahlo's flamboyant style.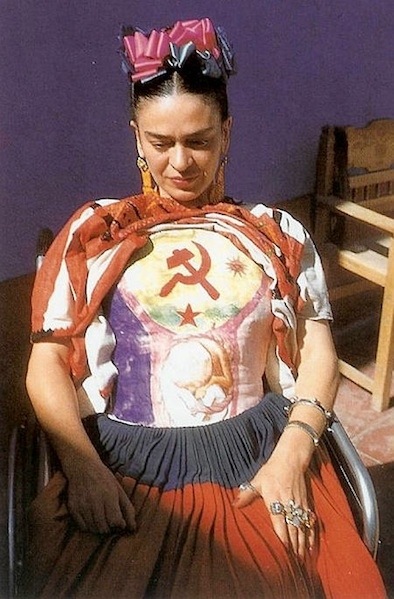 Yes, she was a revolutionary celebrating her ethnicity on a world stage, but Frida also used the long skirts and corsets to hide a body which was left disfigured by childhood polio and a near-fatal road accident when she was 18 that forced her to have over 30 operations, including a leg amputation in her last years.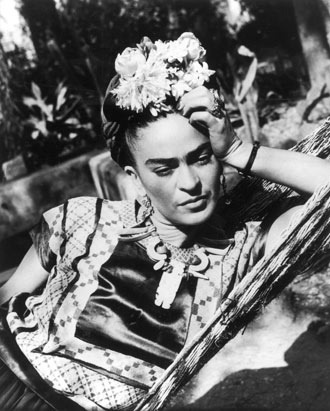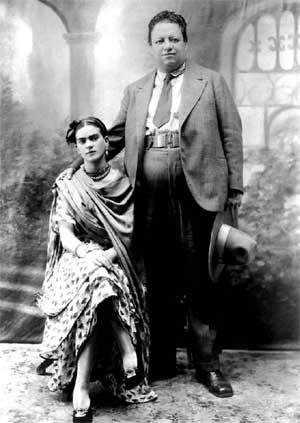 Frida allegedly once said, "I suffered two grave accidents in my life. One in which a streetcar knocked me down. The other Diego." Despite passionate and deep, Frida and her husband Diego's love for each other was so often troubled. They both had terrible tempers and entertained many extramarital affairs. Bisexual Kahlo had affairs with both men and women, including Parisian dancer Josephine Baker, meanwhile, a philandering Rivera had numerous affairs, including one with Frida's younger sister, Cristina. The couple divorced in November 1939, but remarried in December 1940. The artist never tried to hide the great deal of pain she experienced in her life. Her often violent, sinister self-portraits and paintings always portrayed exactly what Frida was experiencing in her life.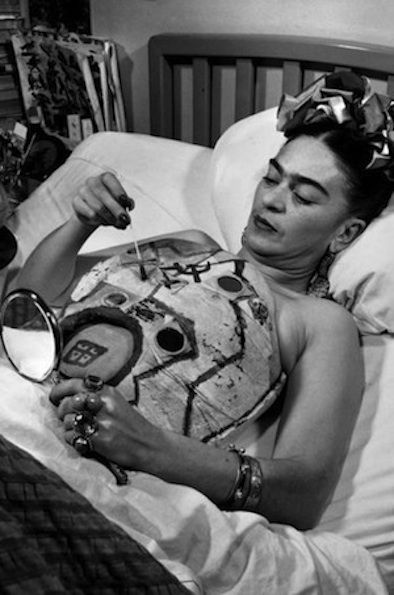 Frida painting her own body cast.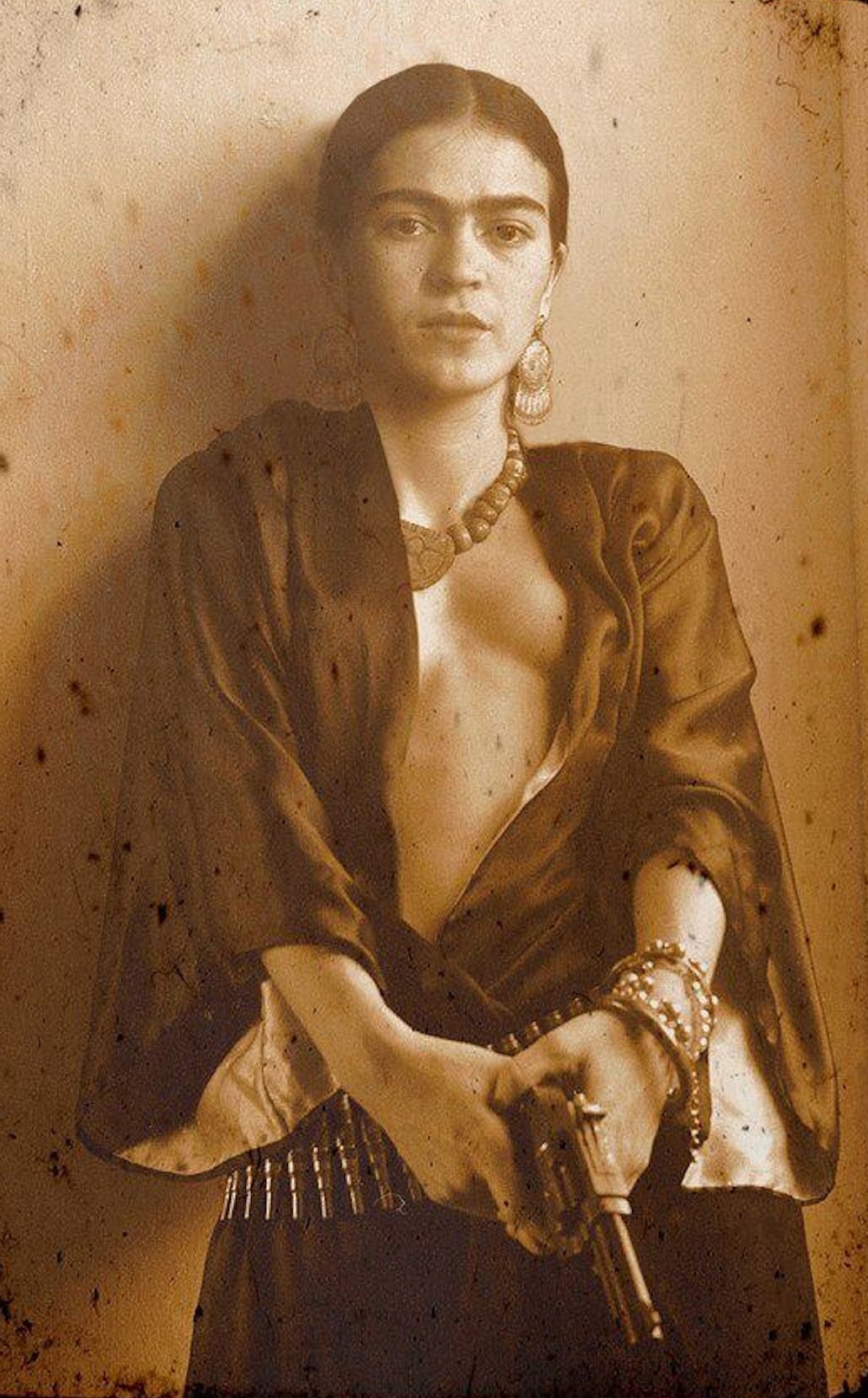 Frida still appears on art Tumblrs and fashion blogs all over the internet. This is a photoshopped image via here.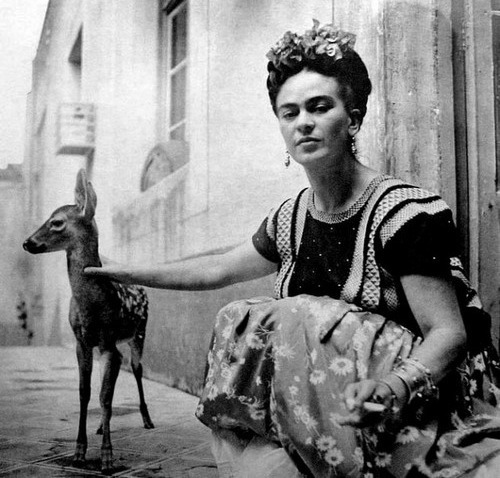 But even in her darkest moments, Frida was a survivor and knew how to looks past the knock backs that life so often threw at her. When she was given the fate of her leg amputation, Frida was quoted as saying, "Feet, what do I need them for, if I have wings to fly?"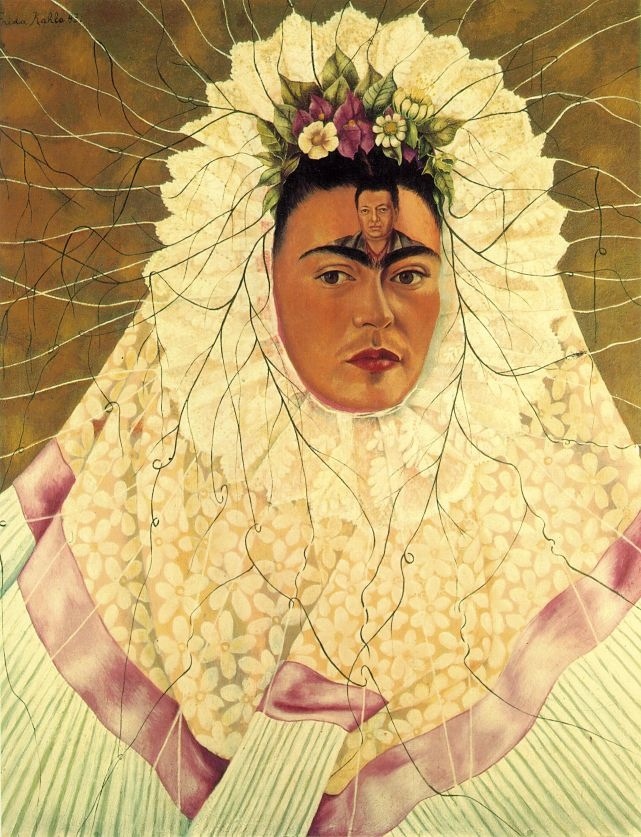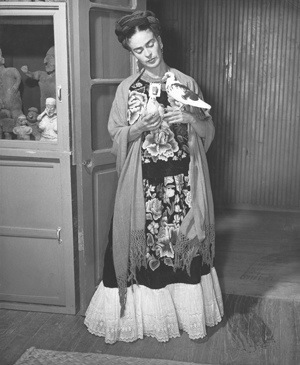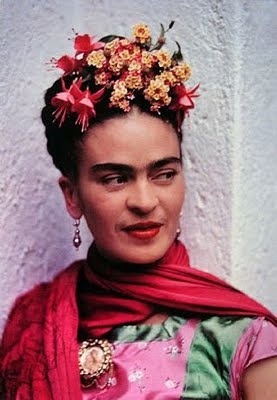 So many people ask why Frida kept her monobrow and facial hair. Frida no doubt created her own individual style that made her look as surreal as her own art. Because of her disabilities, Frida spent so much time alone in isolation and meditation, studying herself,  mastering the fear of being alone and seeing the beauty in herself.  She once said in an interview, "I paint myself because I am so often alone and because I am the subject I know best … I think that little by little I'll be able to solve my problems and survive."
Perhaps this explains her choice to flaunt her famous monobrow. Frida had learned to love herself fully, creating a positive image of her beauty and thus proudly playing-up every facet of it.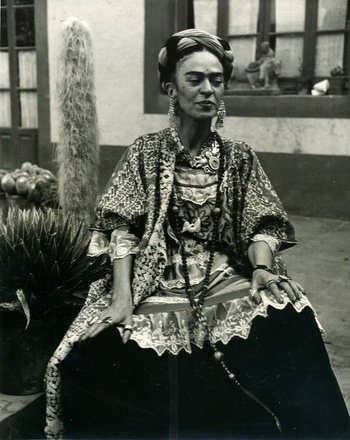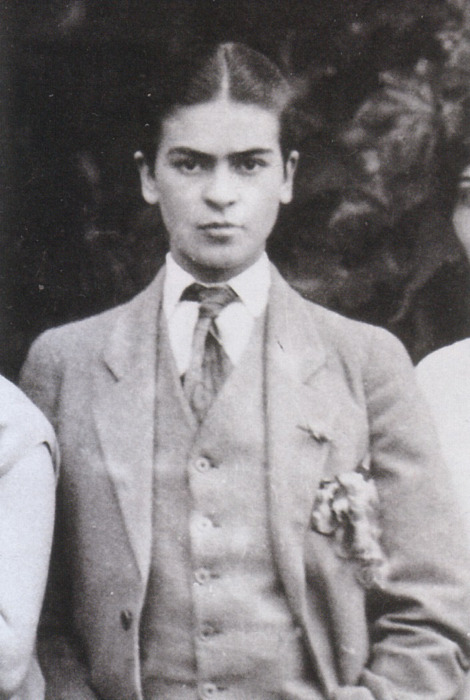 In this close-up from a family portrait, a young Frida experiments with androgynous style, flouting traditional norms by donning a gentleman's suit and slicking back her hair. Frida the rebel.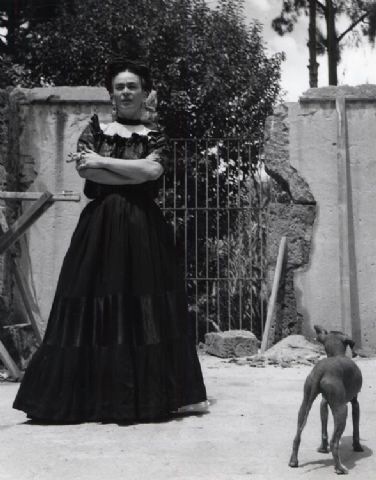 We have much to learn from this powerful woman who knew that there is no greater runway than the runway of life.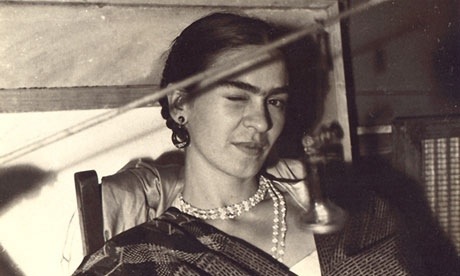 Next stop Mexico?! If you're lucky enough to be in Mexico City within the next year, "Appearances Can be Deceiving: The Dresses of Frida Kahlo" will show at Museo Frida Kahlo in Mexico City until November 22, 2013.
Photos via the Banco de México Fiduciario en el Fideicomiso relativo a los Museos Frida Kahlo y Diego Rivera. 
PS. Discover my own visual cabinet of curiosities for the undiscovered and forgotten on my Instagram