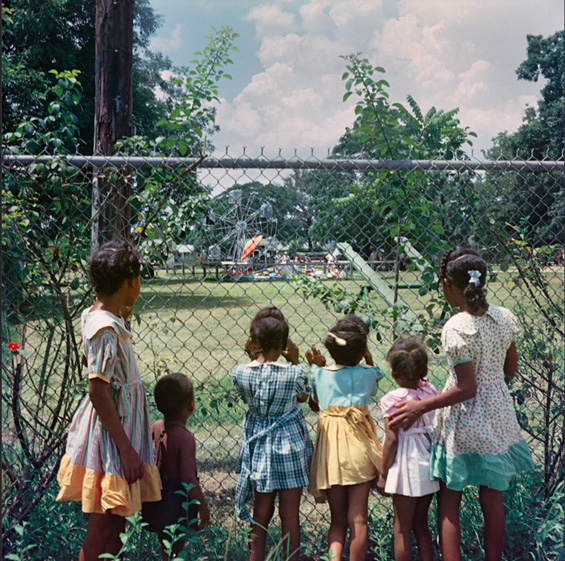 I'm not used to seeing segregated America in pretty pastels. Typically, the civil rights photography we look at is in black & white and instantly disturbing. But these rare pictures, discovered after the photographer's death at the bottom of an old storage box, wrapped in paper and masking tape and marked, "Segregation Series," are unlike any images I've seen from this dark era of history.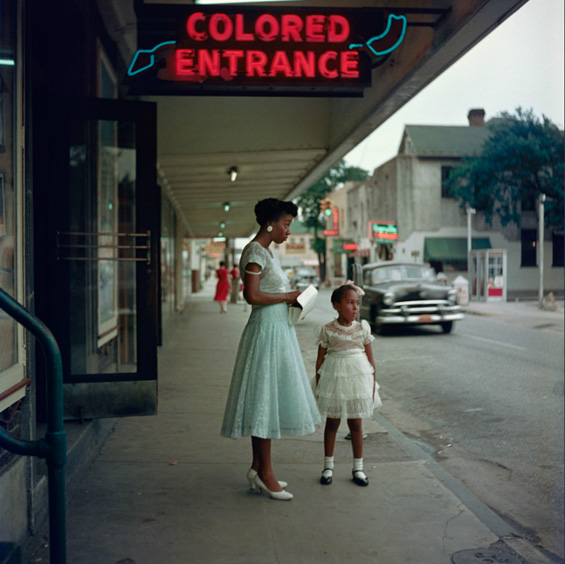 The man behind the camera is LIFE photographer, Gordon Parks, who would say a portrait was a forceful "weapon of choice," in the struggle against inequality. Parks was on assignment in September 1956 in the suburbs of the deep South under the Jim Crow segregation laws. Only twenty of the dozens of photos he took were published for the article and it was his foundation, the Gordon Parks Foundation that uncovered the rest of his photographs, thought lost forever, until last Spring.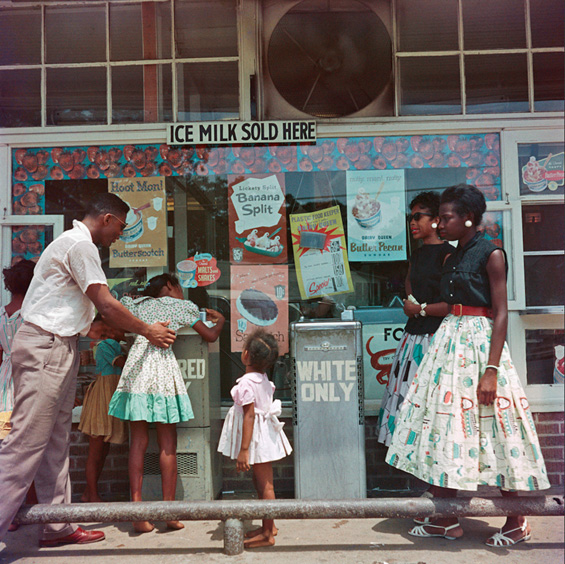 I find it more than a little uncomfortable that I'm admiring a woman's dress while she's waiting in line for a "colored only" water fountain, but I think is why Parks' photography was so effective. Quietly compelling, Parks took a unique approach towards the undoing of segregation and prejudice. In his depiction of African American life, he attempted to show white Americans just how similar their aspirations, responsibilities, habits, family life– even things as simple as their tastes in fashion, really were.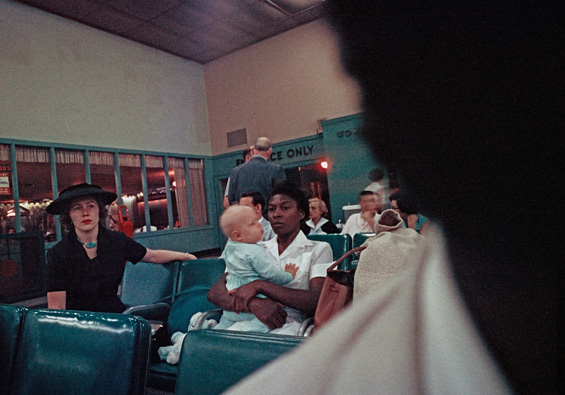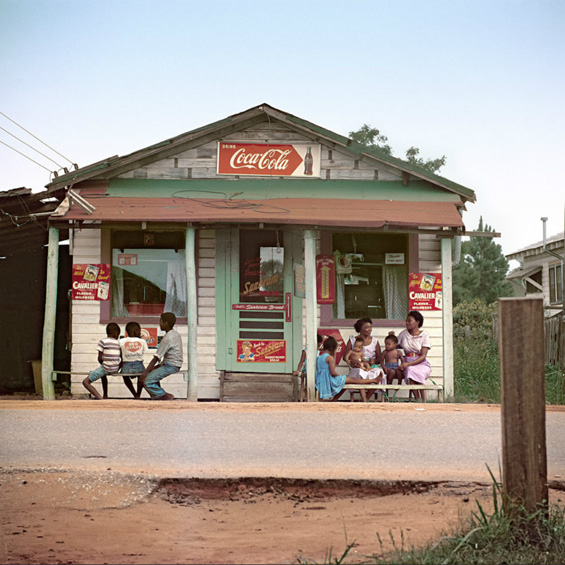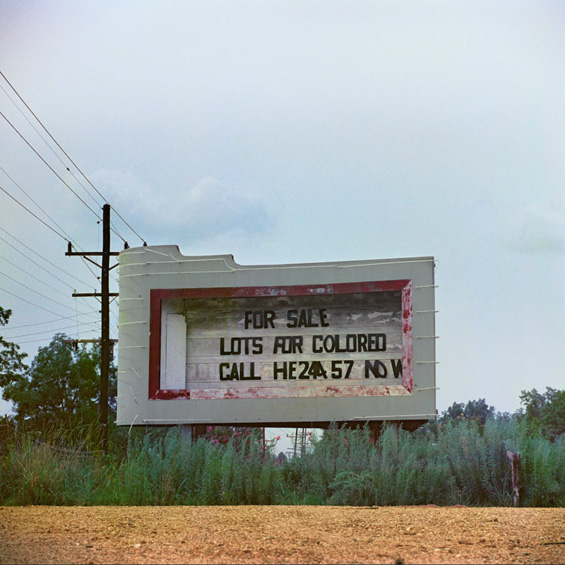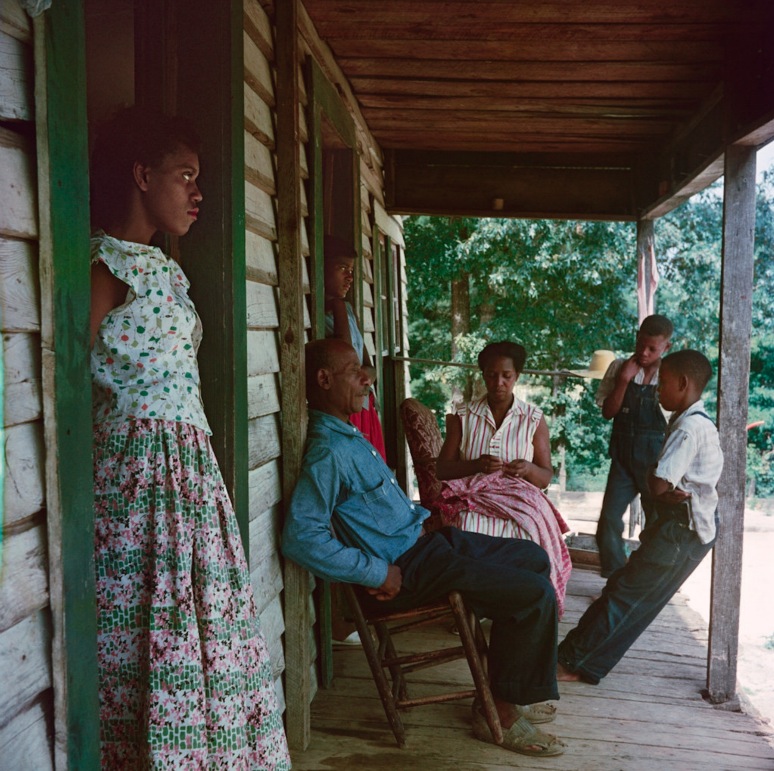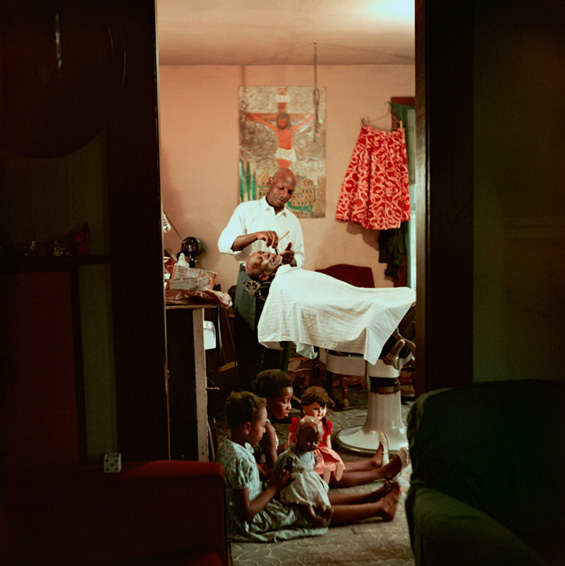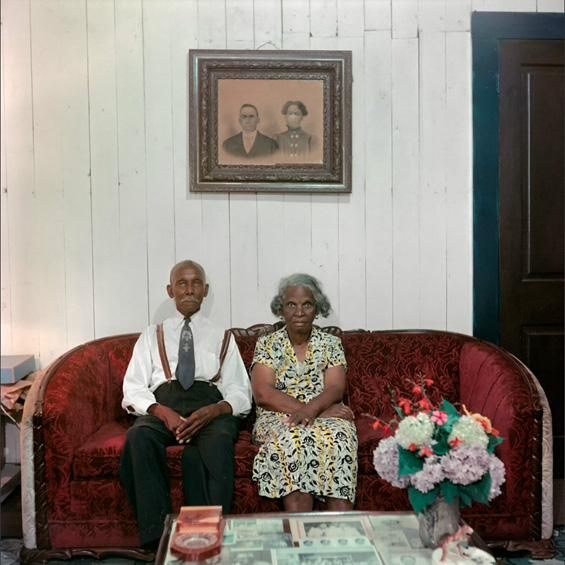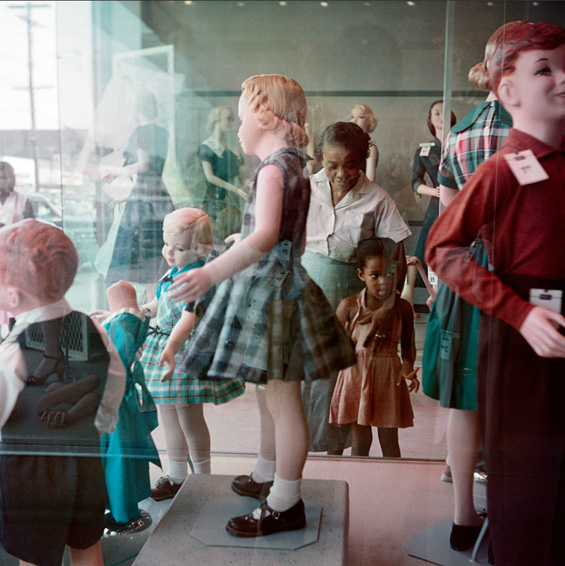 Photographs courtesy of the Gordon Parks foundation, sourced via the NYTimes
:::
YOU MIGHT ALSO BE INTERESTED IN:
.