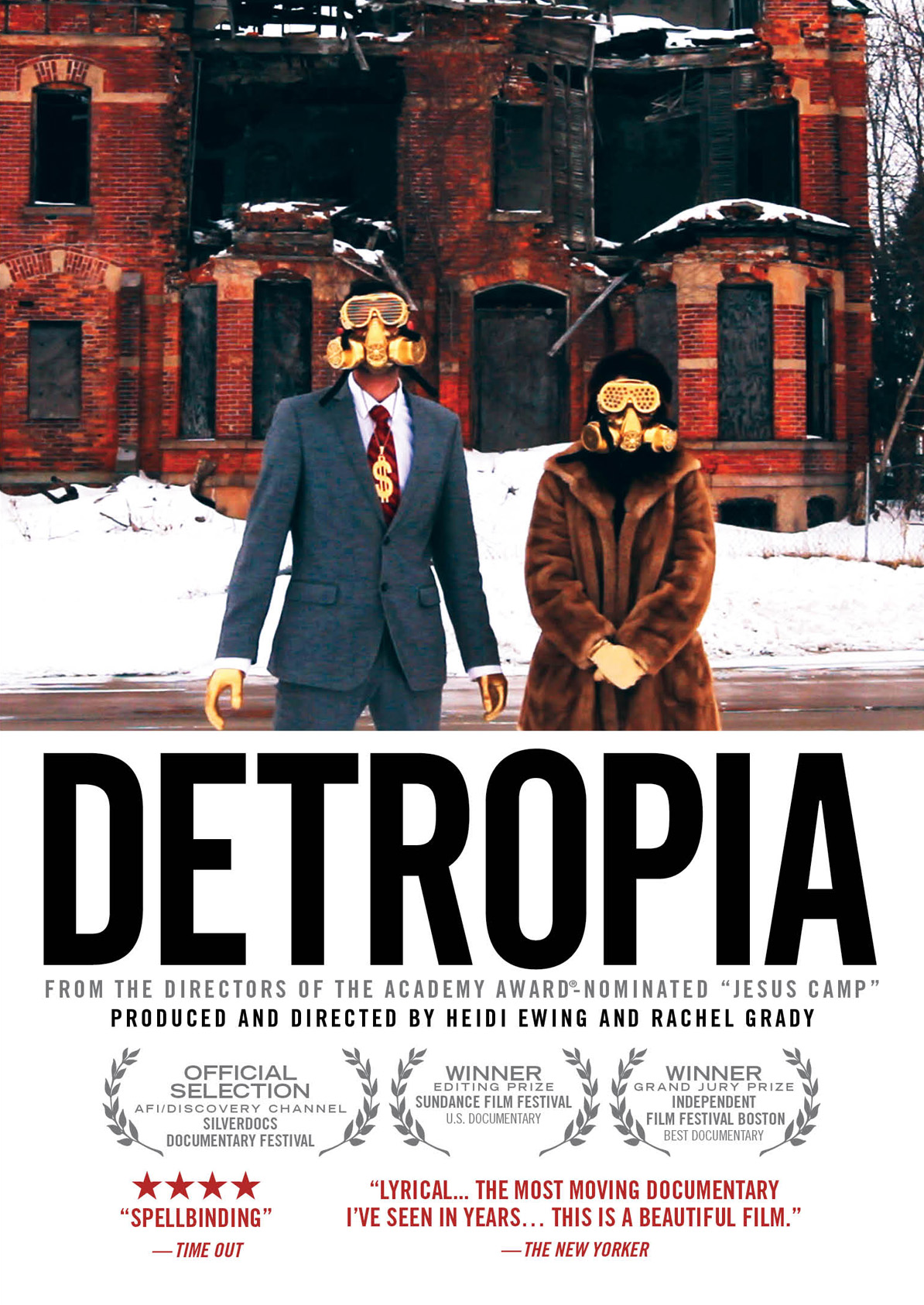 It was once known as the "Paris of the West", the birthplace of the middle class, one of the fastest growing cities in the world, an industrial utopia. The Detroit we know today is an American city so broke that last year half of the street lights in the city's sparsely populated communities were snuffed out to save a bit of cash. The idea was nudge people out of the distressed neighbourhoods and into the areas of concentrated population. With 40,000 abandoned houses, Detroit is facing the most dramatic "downsizing" of a city America and the world has ever seen. It's a city in huge debt and on the verge of total bankruptcy.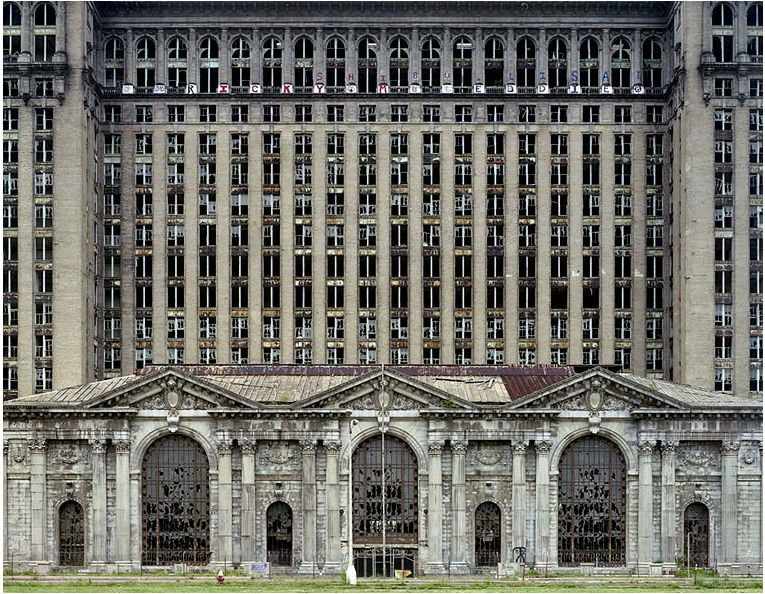 (c)
Yves Marchand and Romain Meffre
But I'm guessing you figured that much already, with all the haunting, fascinating abandoned photography of Detroit we've been pouring over from behind our computer screens. Often, there are no people in those photographs, in fact, rarely do we see the real victims in this new wave of art that uses Detroit and the city's decay as its muse. It's quite easy to start feeling conflicted about this form of art and photography that we enjoy to look at so much and find so fascinating and yet don't take any responsibility for what it's really telling us.
But finally, a new documentary directed by Heidi Ewing and Rachel Grady is able to shed some light on the subject.
Detropia is a sobering cinematic documentary that follows several Detroiters who have stuck with their city, refusing to give up hope, trying to survive and make sense of what is happening to their city. Dedicated to these soulful pragmatists; a blogger, a blues bar owner, a union president, an opera impressario, a group of young artists and a gang of illegal 'scrappers'; the documentary gives us a street level view of events.
Along with the hard-hitting reality of the complex problems that affects the whole country, not just this city, there is an unlikely dose of optimism however. Counteracting the 25% loss of population, we learn of a reported 59% increase in young people moving  into downtown Detroit, many of whom are artists drawn to cheap housing (some houses can be purchased for less than $6, 000). Neglected Victorian mansions and abandoned industrial warehouses are being re-appropriated by artists and entrepreneurs, who are turning them into studios and art galleries. Detropia sees hope in the arts more than anything else for Detroit, and believes an artistic revolution might just be its saving grace.
(c) 
Yves Marchand and Romain Meffre
Mostly, I think we're fascinated by photographs of once beautiful buildings left to decay because we're trying to imagine them as they once were, when they were living, breathing places. And we want to see them that way again. We're looking for that happy ending, we're waiting on it, we're counting on it.
So the next time you're looking at those photographs of abandoned buildings forgotten by industry, just remember there could be an artist behind it that's defiant in abandoning Detroit, seeking to rebuild the city and support its artistic organisations. And if we continue to support that, who knows, maybe one day we might see Detroit at the centre of a cultural renaissance.
Watch the trailer for Detropia, available now on iTunes.
[youtube http://www.youtube.com/watch?v=GDVxLTNHOm8]
:::
YOU MIGHT ALSO LIKE:
.