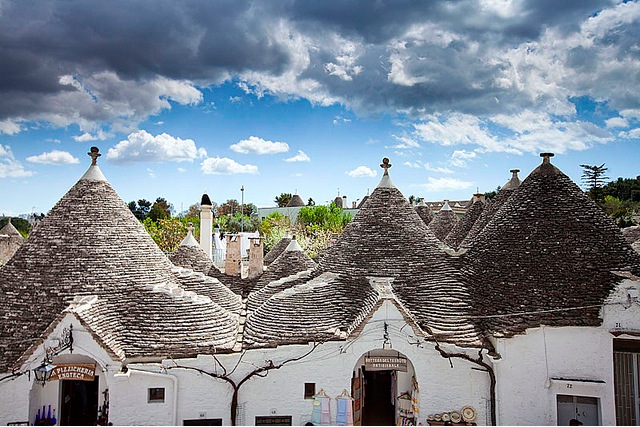 The Vatican, the leaning Tower of Pisa, the canals of Venice, Pompeii– you might think you've seen all Italy has to offer already, but have you heard about the town built with a style of architecture so old, it predates written Italian history?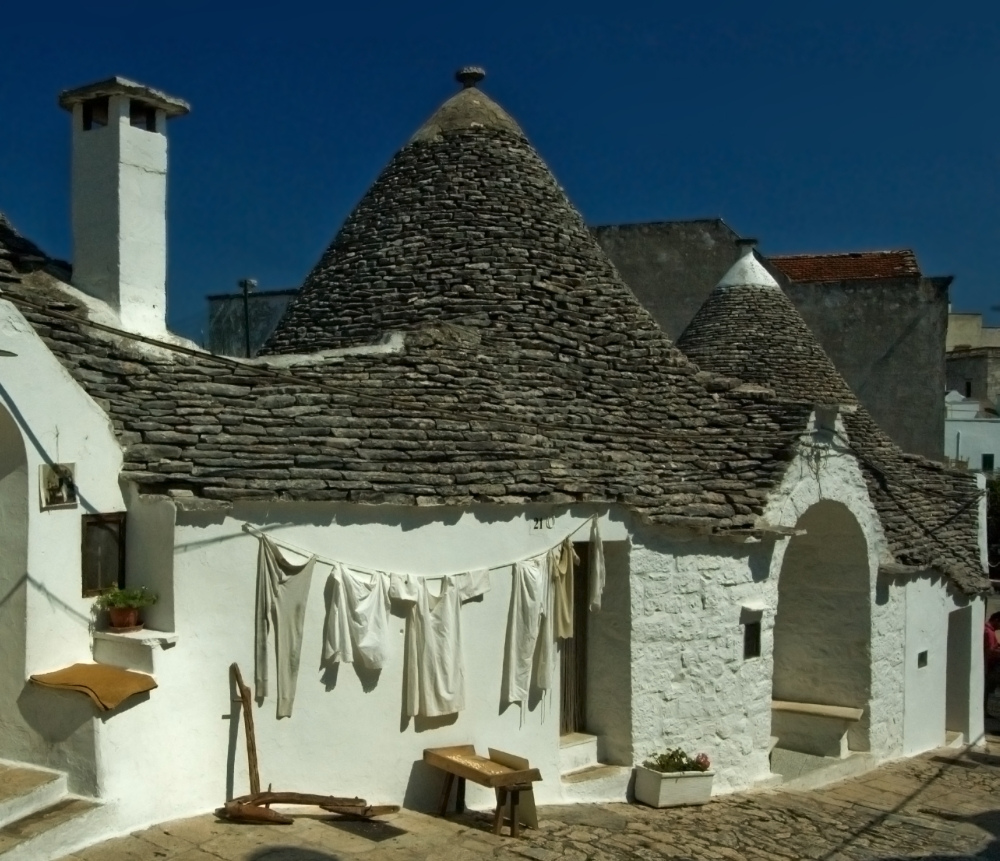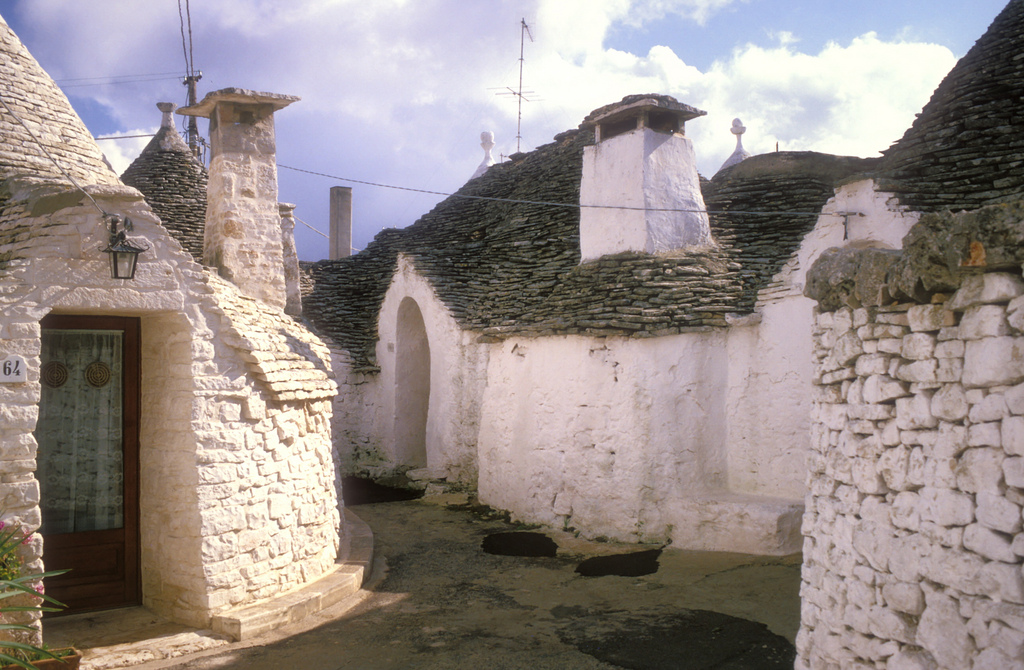 Welcome to Alberobello, a small town with 11,000 inhabitants in Puglia (in the heel of the boot on the map) that looks like it came straight out of a Lord of the Rings film set.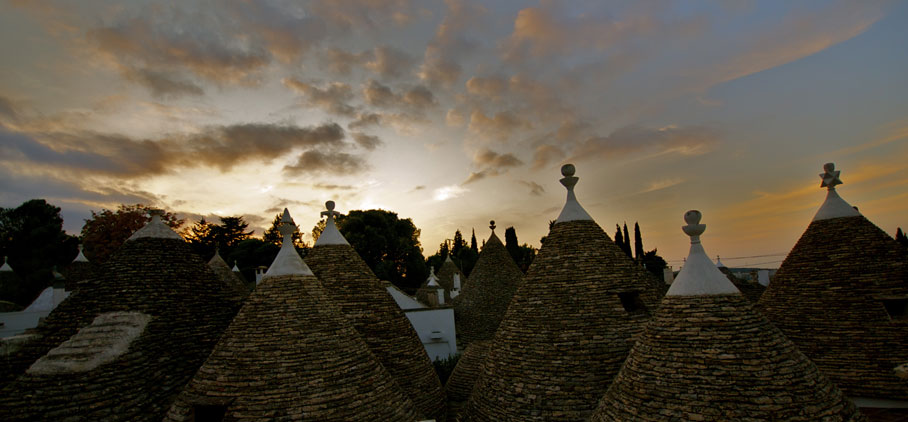 Alberobello has been part of the UNESCO World Heritage sites list since 1996 but only very recently has been gaining interest from off-beat travel enthusiasts outside of Italy.
These little white-washed beehive-like houses you see are known as trulli (singular: trullo). Using a technique that's been around since neolithic times, they were built using dry stone masonry such as limestone from the surrounding area, without any mortar or cement.
The first dwellings in Alberello appeared after the 16th century, some say due to the high taxation on property which prompted the people of Puglia to create dry wall constructions that could be easily dismantled when word spread of inspectors coming to the area.
Many of the cone roofs have white symbols painted on them which are mostly Christian symbols for luck, in keeping with tradition, such as a cross or a heart pierced by an arrow, representing Santa Maria Addolorata, "Our Lady of Sorrows".
In the second half of the 20th century, the trulli settlements started being deserted by residents, especially the more rural structures. Today in the old town centre of Alberebello, local residents do still live in unrestored trulli dating back to the 18th century, but with poor heating in the winter and little light, they do so mostly because they cannot afford to move out or because they provide bed and board for Italian tourists. In the late 1990s however, a local craftsman and entrepreneur, Guido Antionetta would inject new life and purpose into the sleepy ghost town.


Staying in a Trulli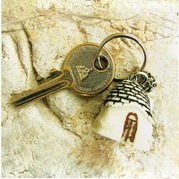 Separated from the town centre by a dip in the landscape, an area of Alberobello known as Monti, was basically derelict when Guido decided to buy a few dozen abandoned trulli and install modern fixtures and furniture to be rented out as rustic holiday apartments. His venture, which he named Trullidea would bring new interest and industry to Alberobello but more importantly, help preserve the last of the area's unique tulli, a style of construction that had died out more than a century earlier. Find out more about the first tulli hotel in Alberobello here.
Since then, a handful of entrepreneurs have bought abandoned trulli and brought their hotelier experience to the area.
Trulli e Puglia is a charming classically restored collection of very affordable self-catering trullis available to rent as holiday villas.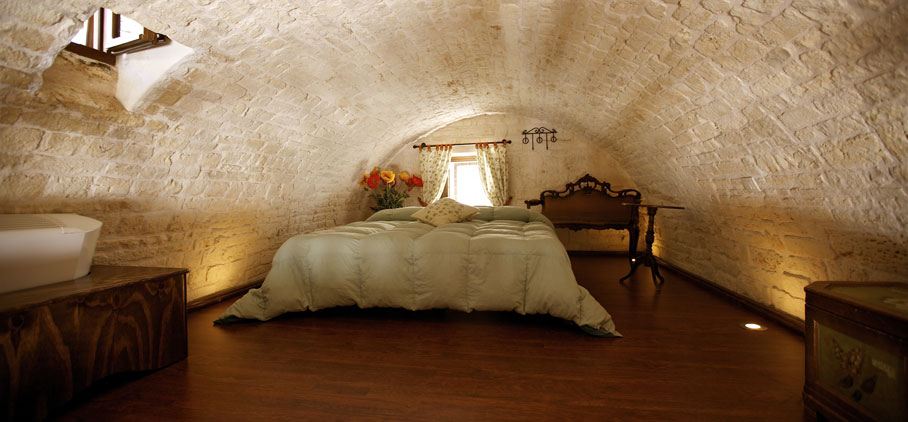 Decorated with warm and traditional Pugliese interiors, the houses can sleep up to 8 people for just € 295,00 a night, or €60 for a couple.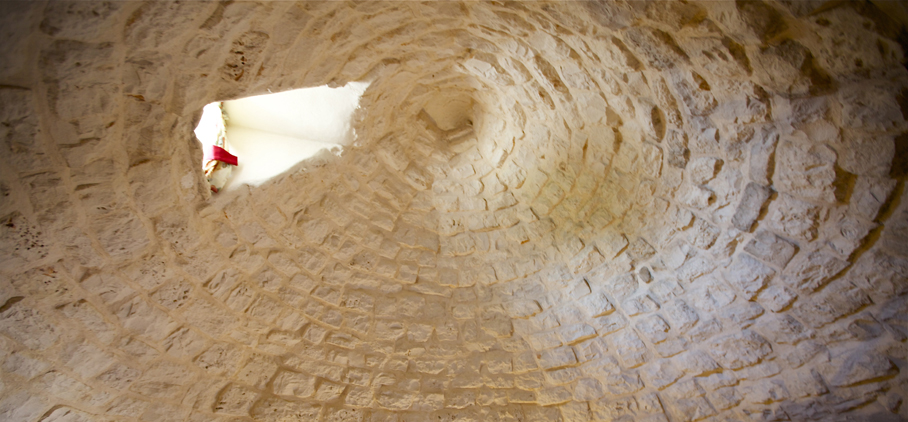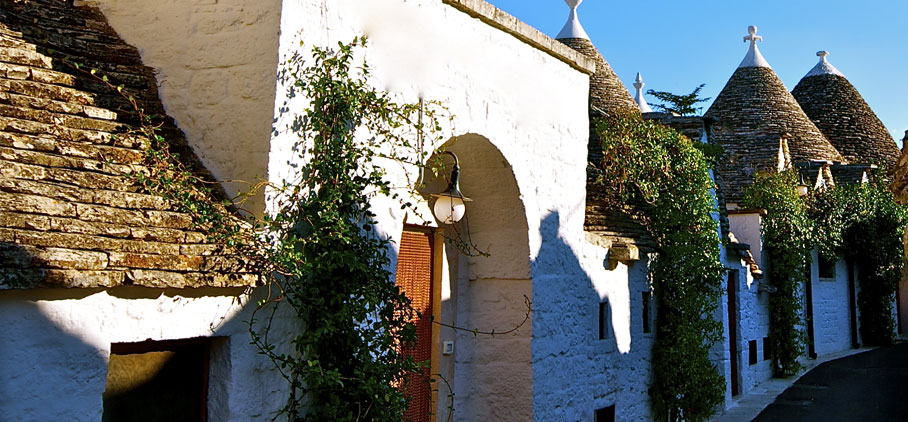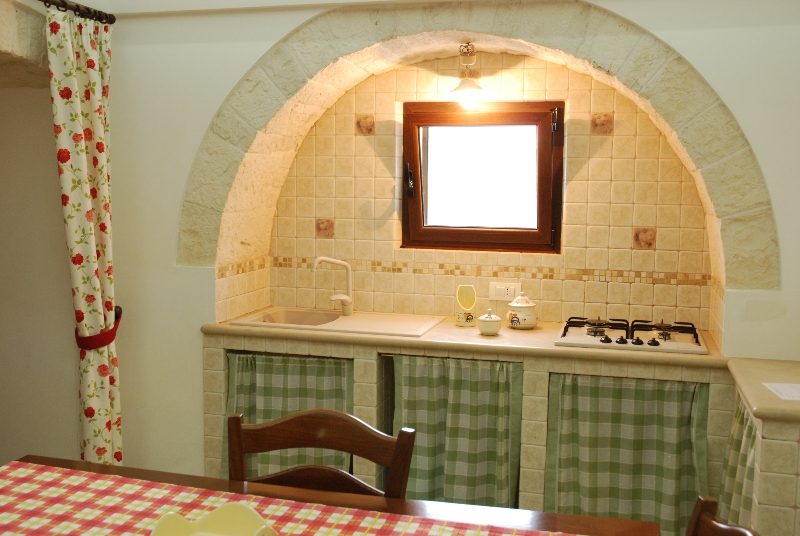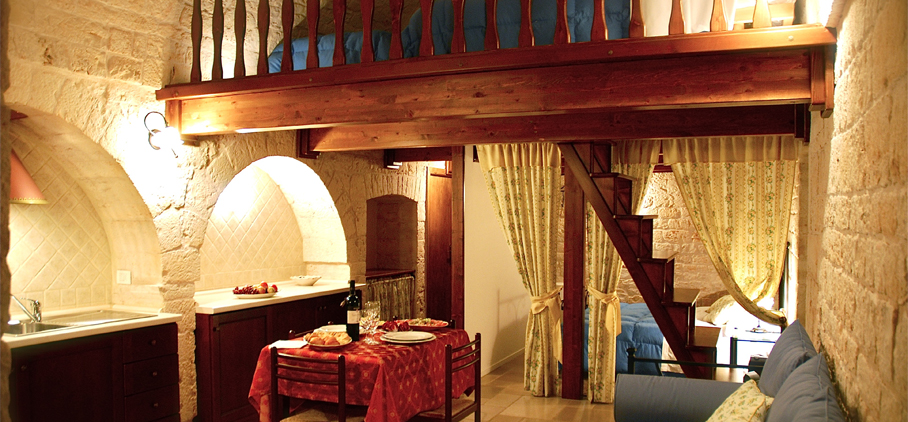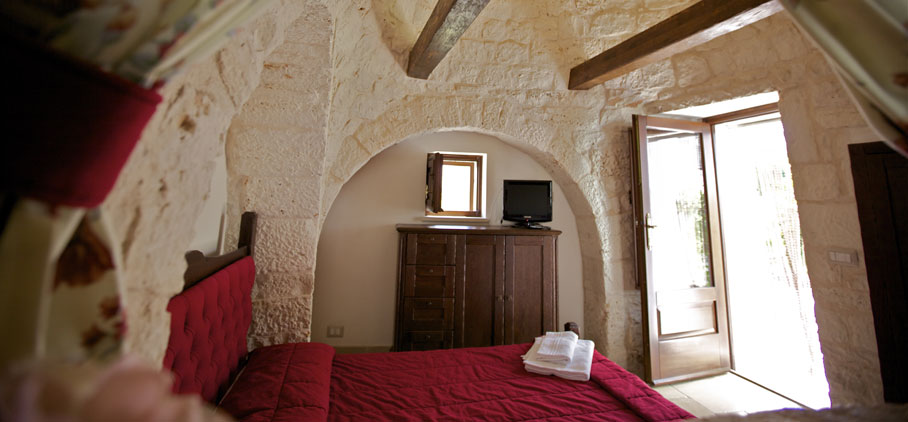 Bear in mind the Adriatic sea is a short drive away, as well as Polignano a Mare, one of Italy's most beautiful seaside towns built on a cliff.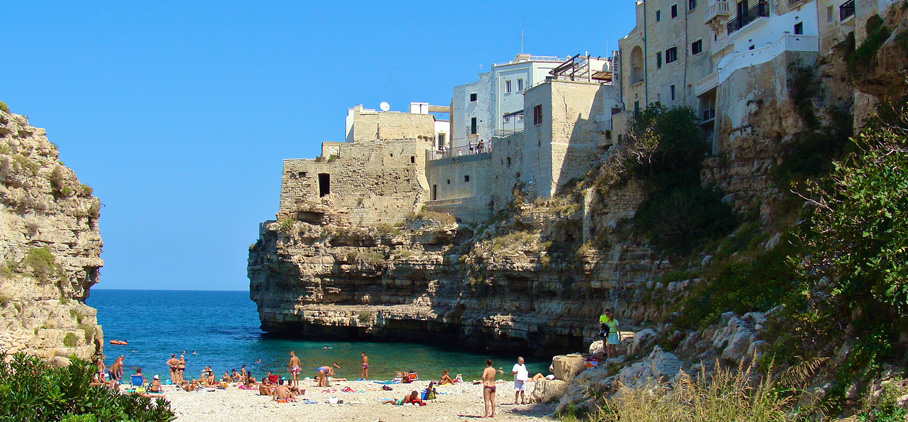 Visit here for more information
Masseria Rosa Relais is a B&B resort hotel amongst olive groves and vineyards. The local olive oil can be purchased directly at the Relais.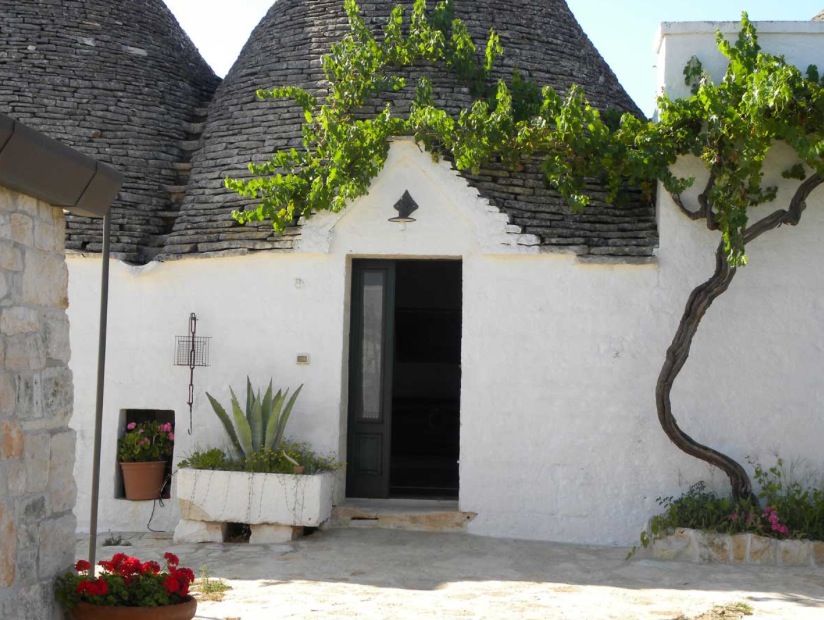 Relais Masseria Rosa's facilities include complimentary wireless internet access, a barbecue area, a marvellous garden and an outdoor swimming pool. Rooms start from around €69 per night per person.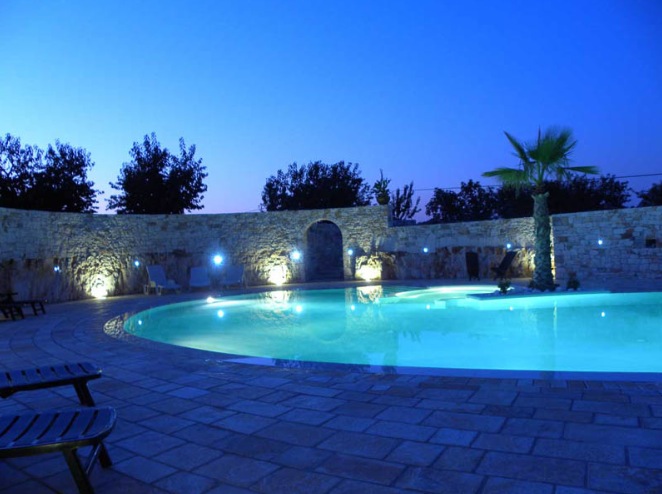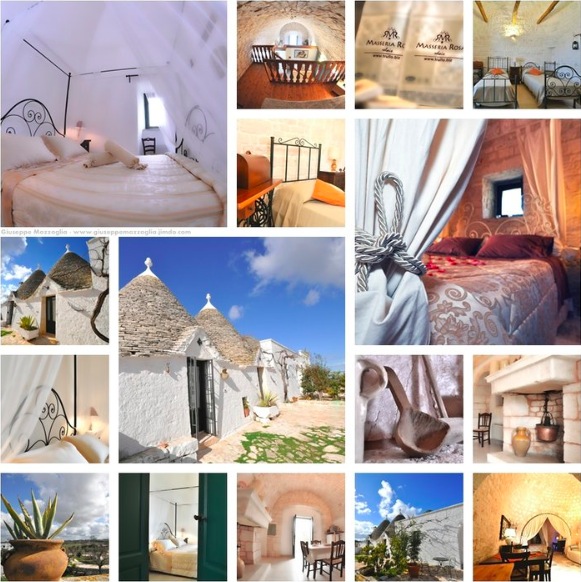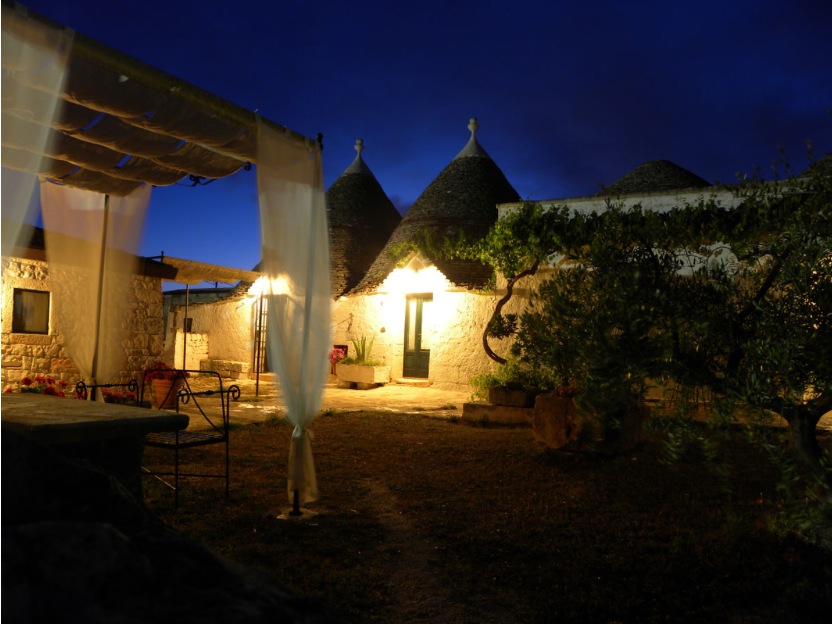 Despite the presence of hotels and trickling tourism, to this day, the elderly locals still congregate at the local bar and exchange gossip on the piazza. As you wander the white-washed cobbled streets, you'll see women hanging their washing or sitting in doorways just watching the world go by or pealing their vegetables. While you can find a few souvenir shops, mostly owned by the children of the old townspeople, there is still no danger of this being a town overrun by tourists.
For extra off-beat tips on the area such as a back dirt road into yesteryear, head to Reid Guides.
"The area seems frozen in the Apulia of ages past, blanketed with olive groves and vineyards and dotted with hundreds of countryside trulli. The road is a devil to find, though: do not follow the signs…"
Happy wanderlusting!