sassy: adjective \ˈsa-sē\ impudent, lively, spirited, vigorous, distinctively smart and stylish, showing no respect for people in authority, saucy, pert, confident, chic.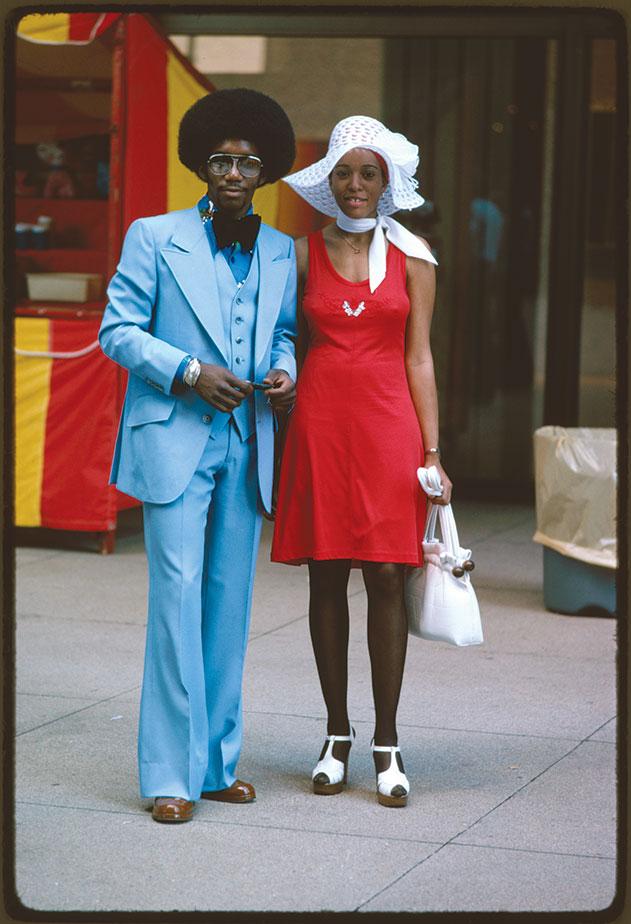 A couple on the street on Michigan Avenue, Chicago photographed by Perry Riddle in July 1975– Found in the National Archives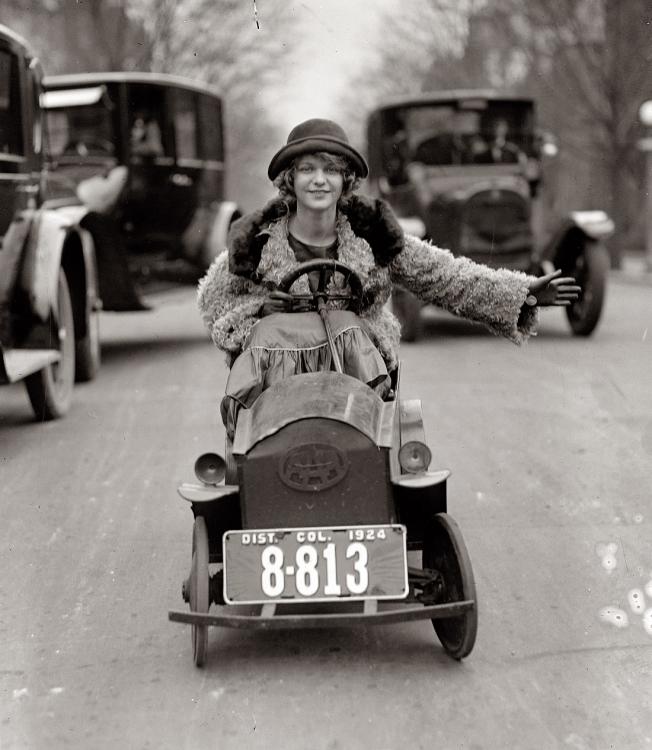 'Traffic-Stopper' Miss Mary Bay likes her car because it is easy to park. Miss Bay is shown braving the traffic of Washington on January 29, 1924. Found and available to buy on the Shorpy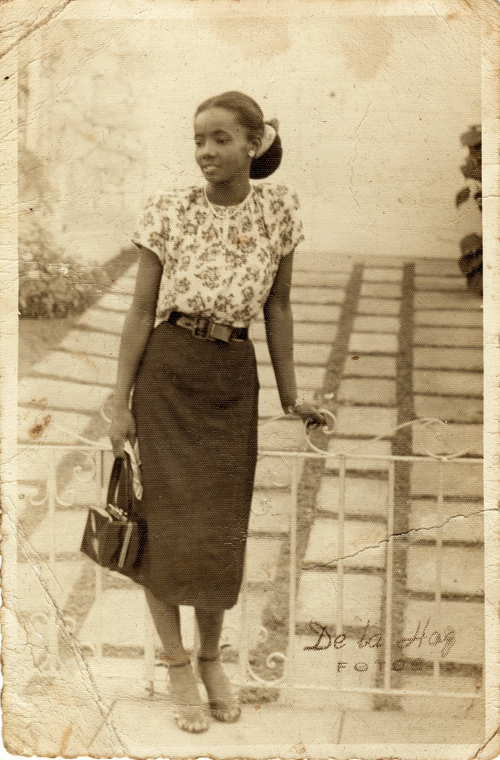 "This is my beautiful mother, Valeria Perojo Frias, born in Pinar del Rio, Cuba on March 23, 1926. This photograph was taken sometime in the mid to late 1940′s. I believe she was at a christening of a friend's child in Havana. She was an amazing and inspirational woman – making her way to the US with my father by way of Miami in late 1959, and ending up in New York City two years later, where I was born and raised. She was always a fashionista and had that amazing aura that exuded beauty, charm and grace. And boy could she pose for a picture, eh? She always will be my very own personal style icon"– submitted by a reader to The Sartorialist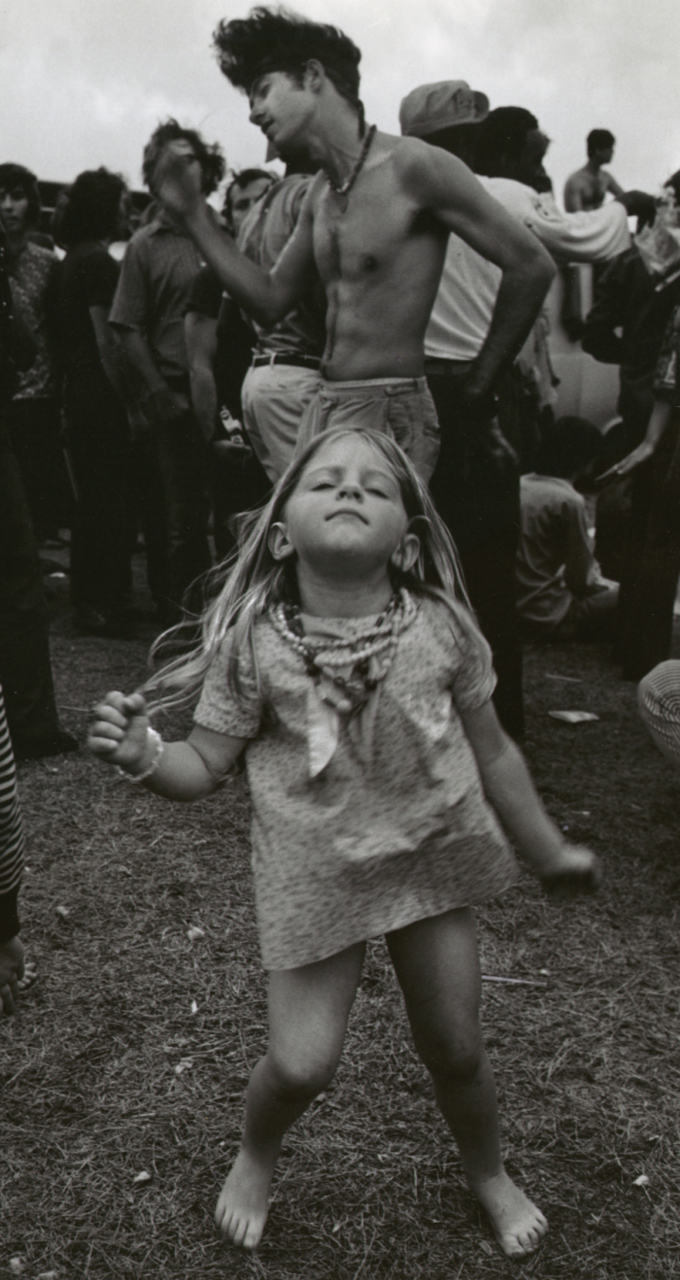 A young girl dancing at a festival New Orleans, Louisiana photographed by George Gardner in 1972– Found on History in Pictures
Girls gone Wild! Three models from Washington's spring fashion show snapped at Arlington Beach, May 7, 1924. National Photo Company glass negative (originally black & white). Found (and available to buy) on the Shorpy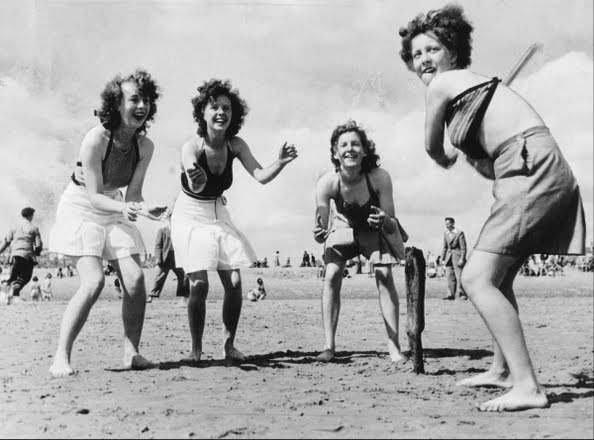 Beach cricket at Skegness in Lincolnshire, August 1940. 'You don't have daughters mooning after seashells when a catch in the slips is coming'. Greta Meredith, typist, Gladys Carrier, mill- worker and schoolgirl, Valerie Buckley, field to Edna Buckley, confectioner. Found (and available to buy) on the Science & Society Picture Library.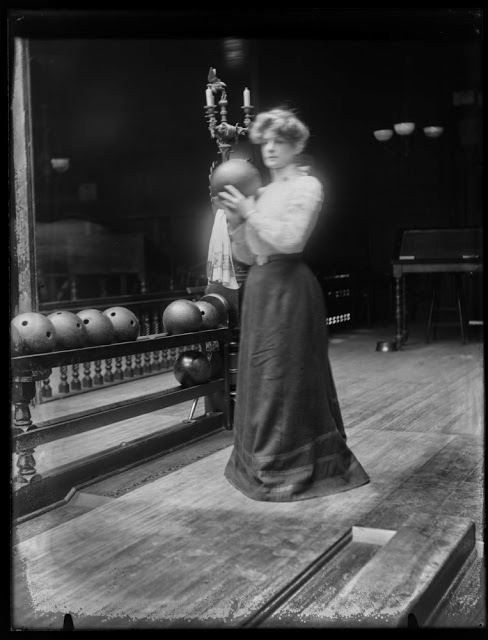 A Victorian woman bowling, circa 1900, found on the George Eastman House Collection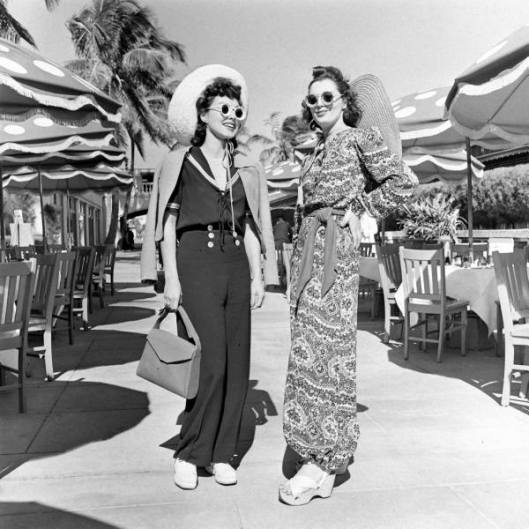 1940s Miami Beach babes– Found on Barefoot Contessa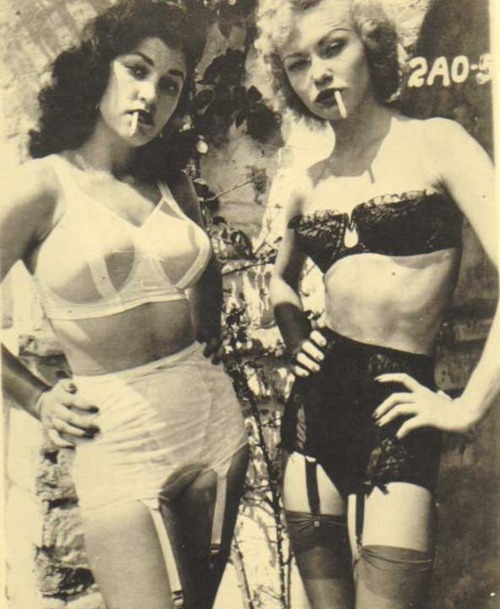 Girls with very different body types modelling lingerie– Found on Vintage Everyday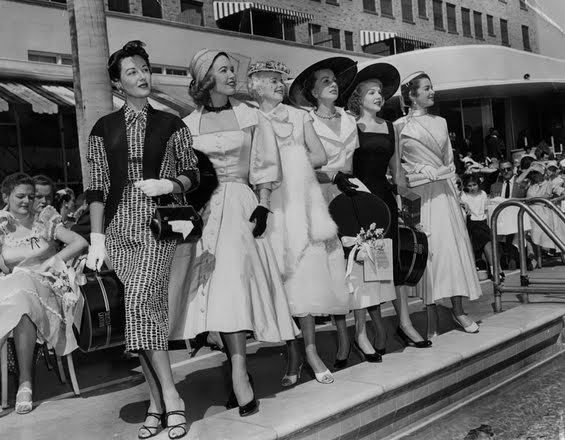 Six women won prizes for what they wore at an Easter brunch in the Beverly Wilshire Hotel April 10, 1955. Shown are, left to right, Mrs. Loraine Buzzell of Brentwood, Mrs. William Holmes of Beverly Hills, Mrs. Adolph F. Pagano of Sherman Oaks, Norma Lee Baird of Westwood, Miss Dolores Donlon of Beverly Hills, and Noreme Michaels of Hollywood. April 10, 1955 – Found on the Los Angeles Public Library
A rather inexplicable but sassy cactus bikini girl circa 1940s– Found here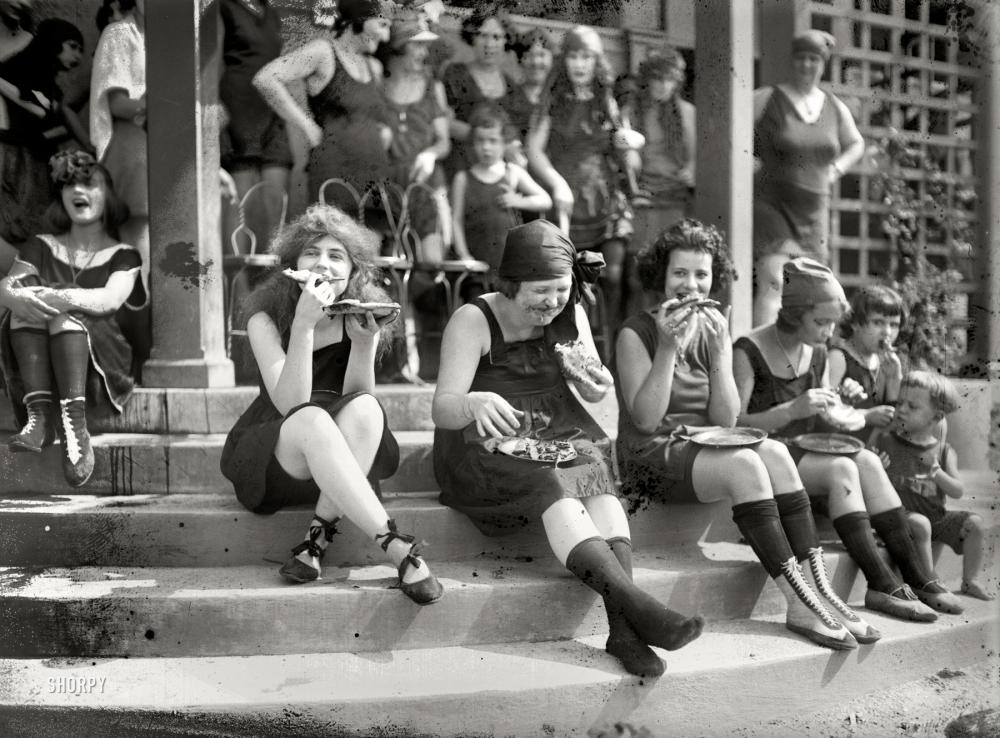 Pie eating contest at Tidal Basin bathing beach, July 31, 1921. Washington, D.C. – Found on (and available to buy) on the Shorpy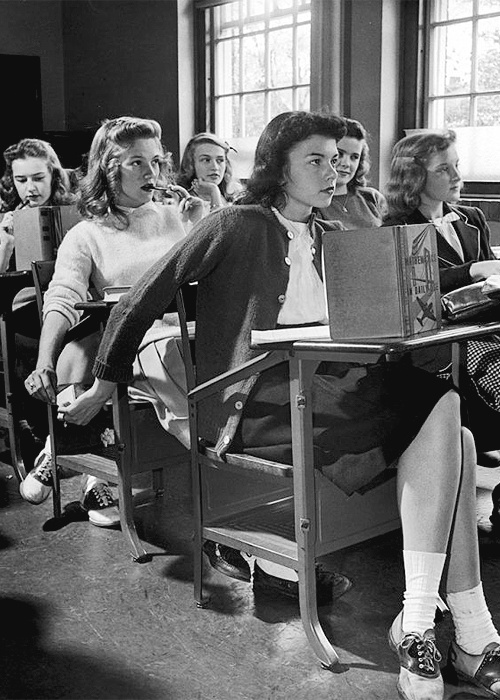 Passing notes in class, 1944– Found here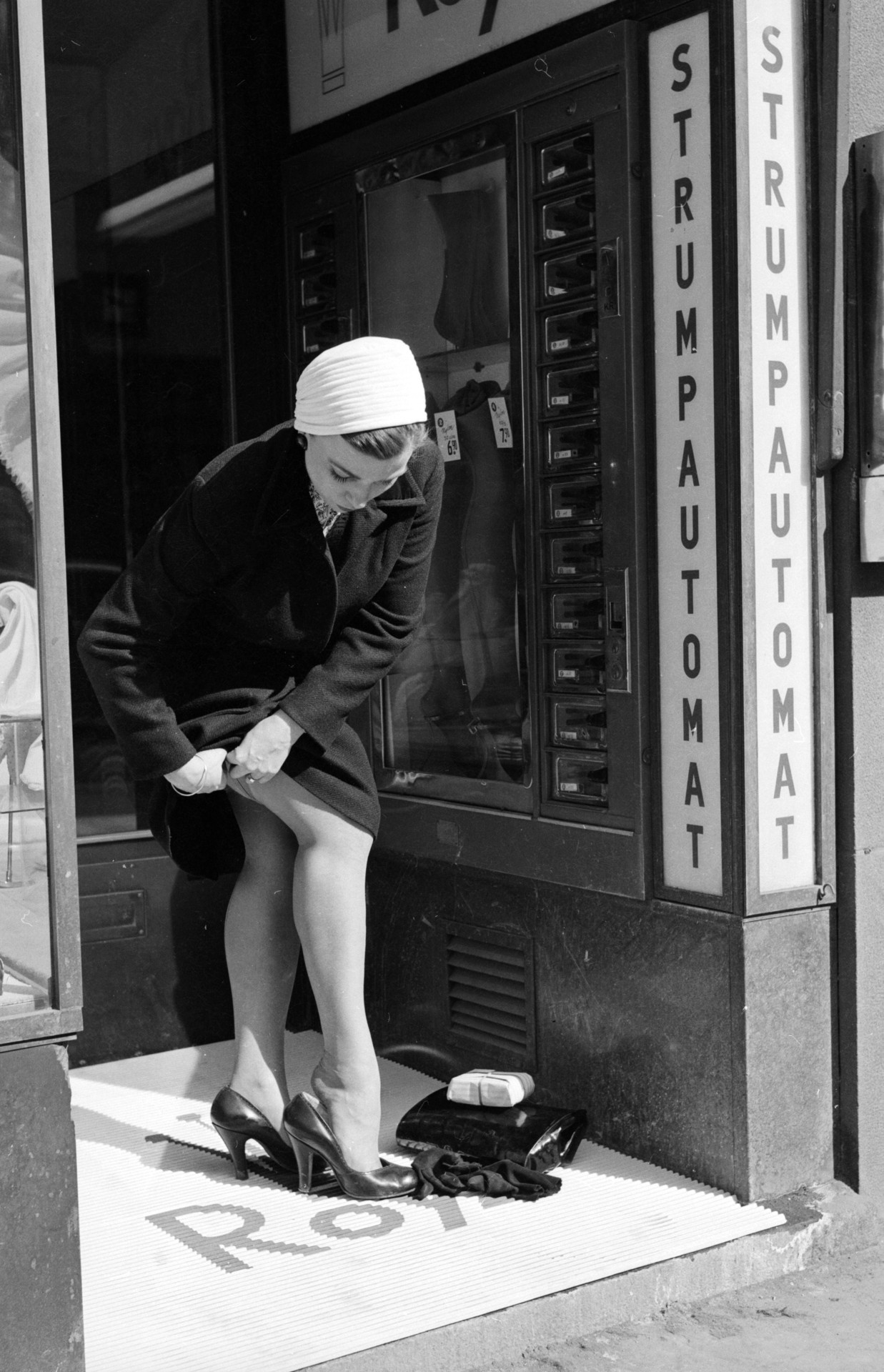 A woman hikes up her new nylons in Stockholm, Sweden c.1956– Found on Letters of Vintage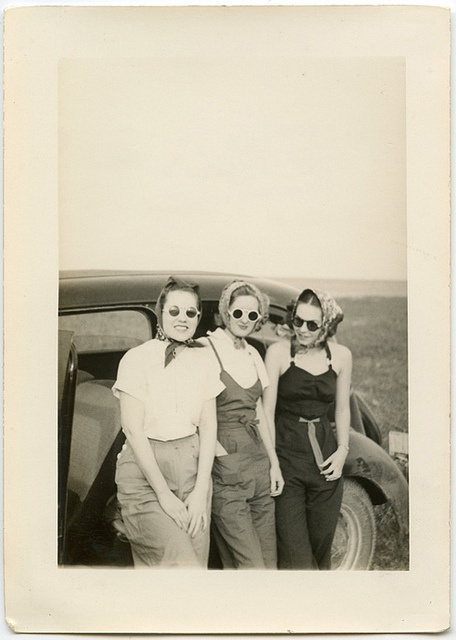 Unknown sassy ladies circa 1940s– Found on Pinterest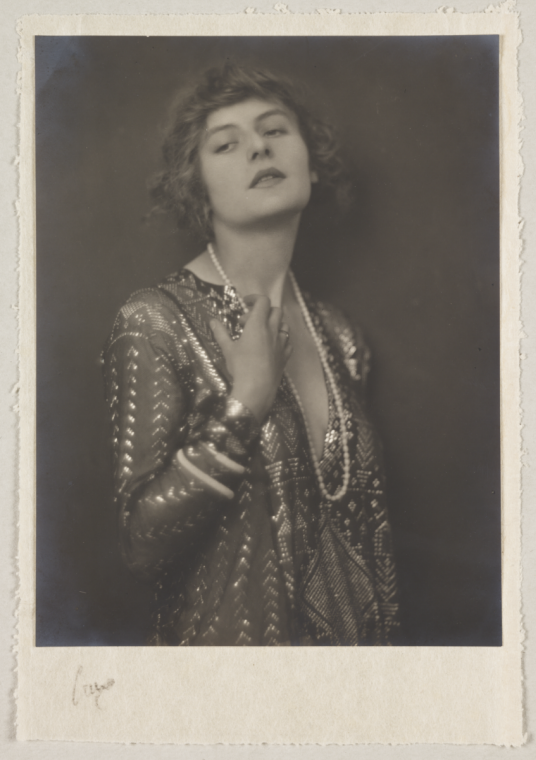 "Female Study", A bromide print photograph taken by George Edward Stanhope, 5th Earl of Carnarvon in 1915. Fun fact: Edward Stanhope lived at Highclere castle where Downton Abbey is filmed– Found on theNational Media Museum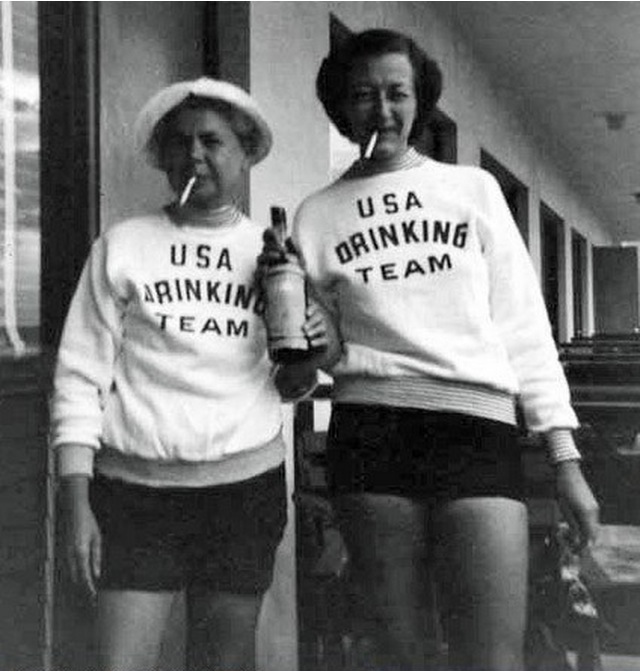 "The USA drinking team"?!– Found on Letters of Vintage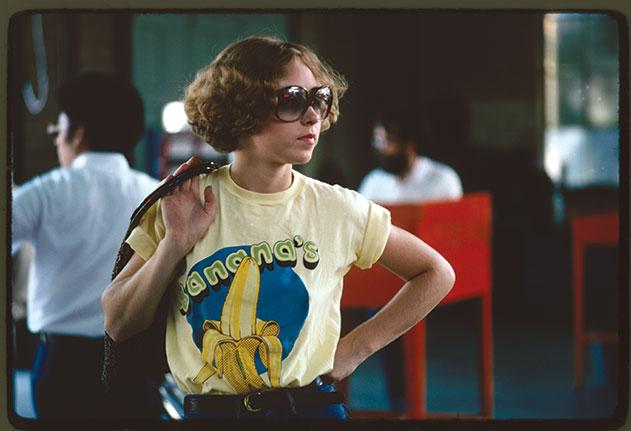 A young woman watches as her car goes through testing at an auto emission inspection station in Downtown Cincinnati, Ohio. Photographer by Lyntha Scott Eiler in September 1975– Found on the National Archives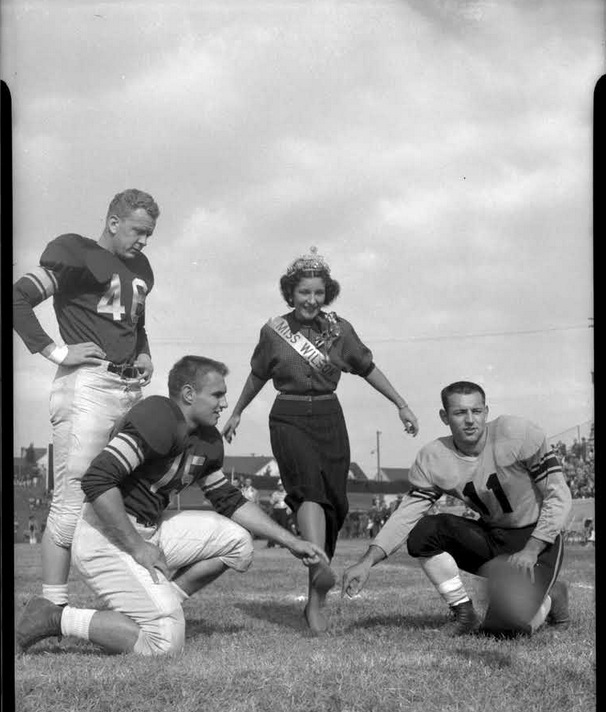 Local beauty Queen kicks the ball at the Tobacco Bowl, South Boston VA, October 1961 – Found on History Pin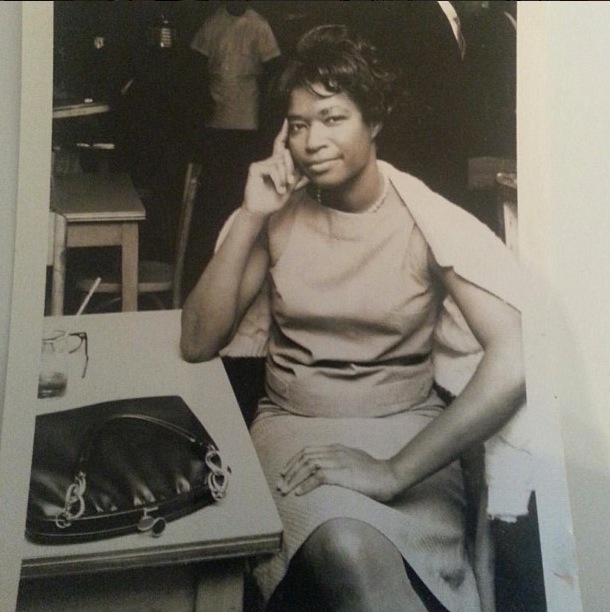 Anna, "the greatest lady I've ever known"– uploaded by her daughter onto Instagram for Mother's Day.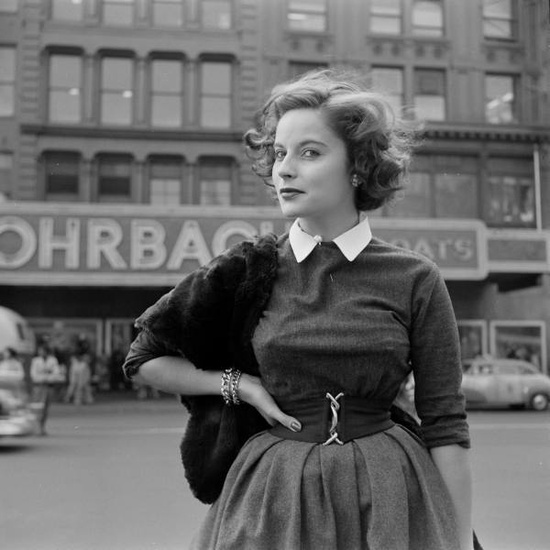 Unknown sassy lady circa 1950s– found on Letters of Vintage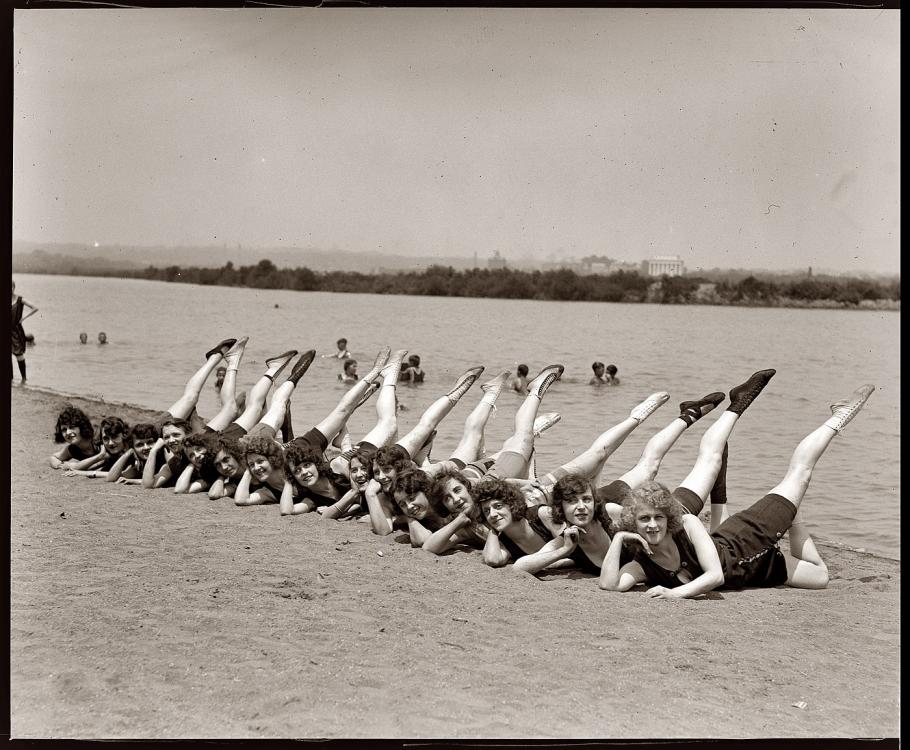 The 'Sunshine Girls', Washington, D.C. July 19, 1923– Found (and available to buy) on the Shorpy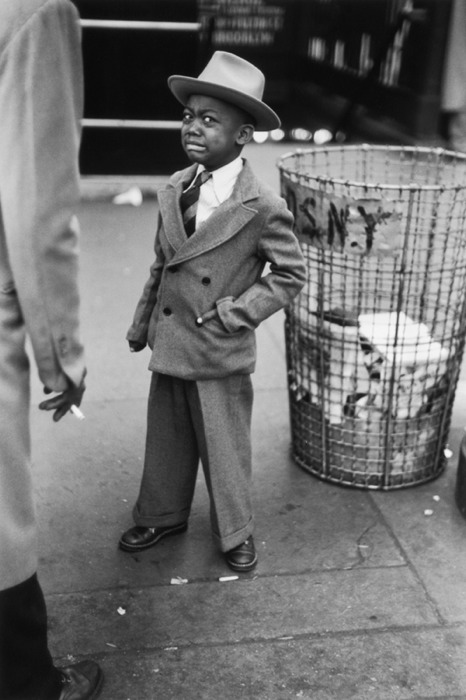 Little boys can be sassy too! 1943 by Ruth Orkin (same photographer behind 'American Girl in Italy')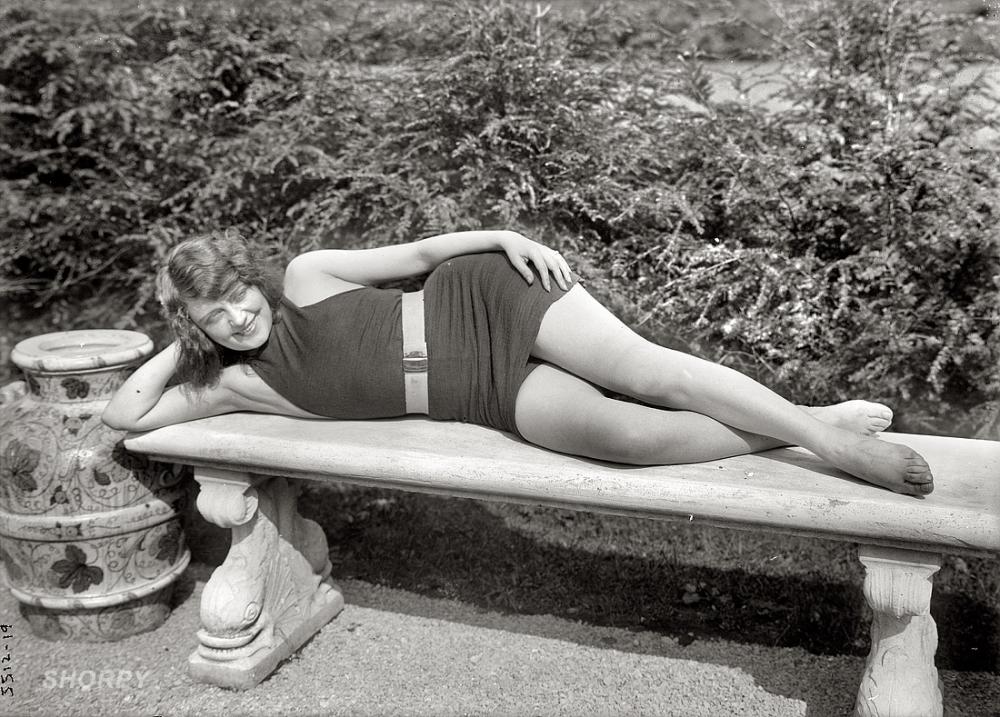 Actress Grace Valentine poolside in Long Island circa 1920– Found on The Shopry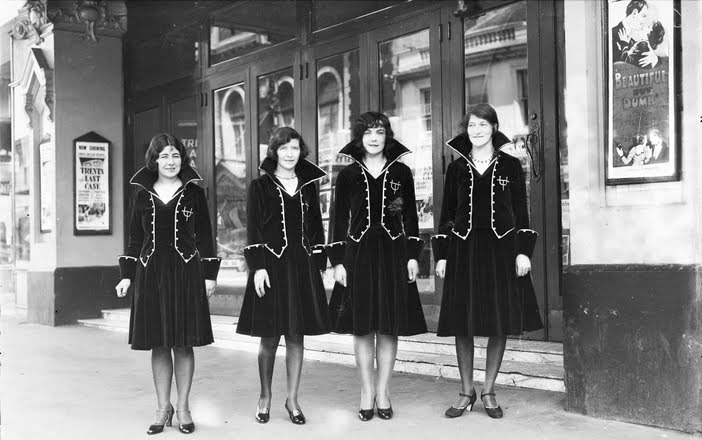 Liverpool Street, New Strand Theatre usherettes, Australia 1930s–  Found on History Pin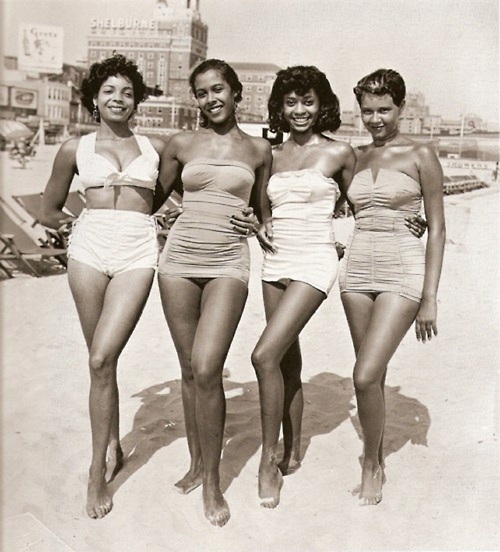 Beach girls, 1950s– Found here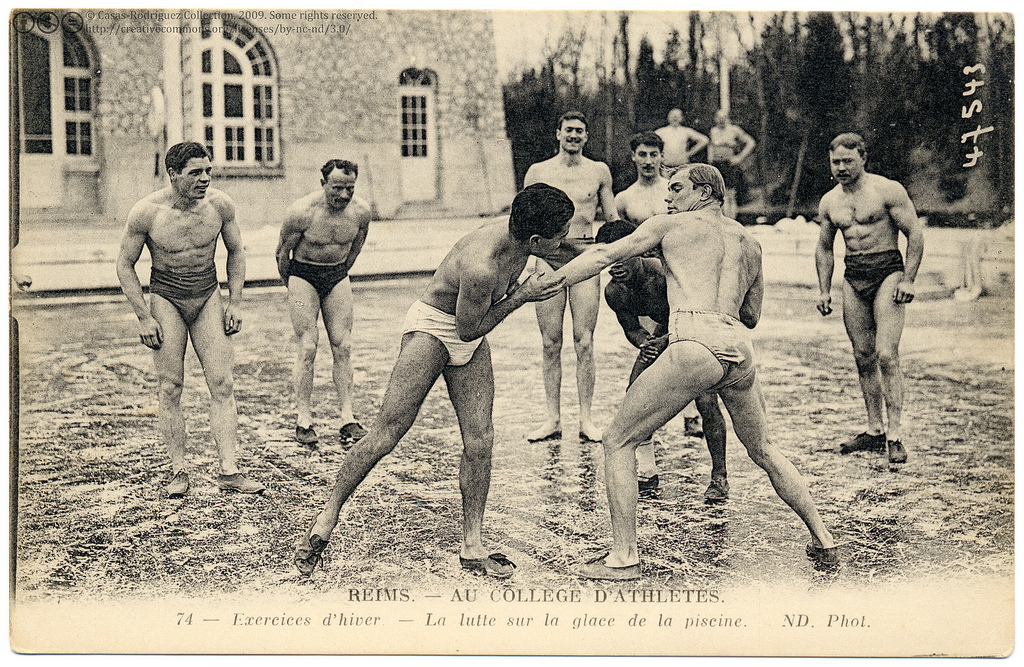 Look at those sassy underpants! Winter exercises – Fighting on the frozen swimming-pool  Reims, France c1910 – Found on History in Pictures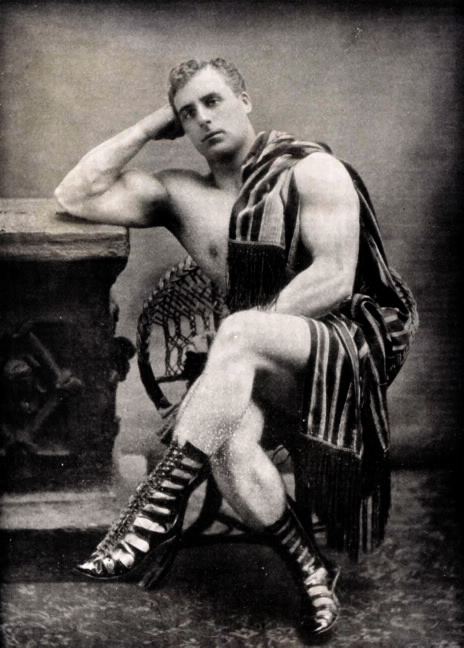 He's got it! William Bankier, author of Ideal Physical Culture as "Apollo: The Scottish Hercules," c. 1900– Found on My Drageurreotype Boyfriend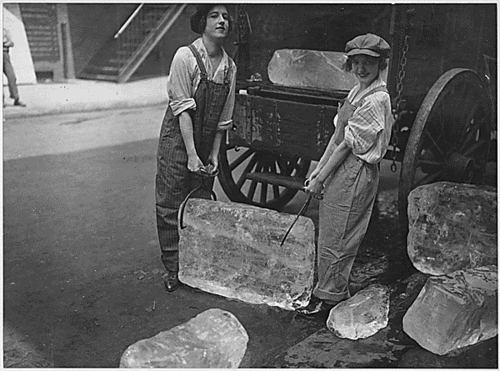 Girls delivering ice. Heavy work that formerly belonged to men only is being done by girls. The ice girls are delivering ice on a route and their work requires brawn as well as the partriotic ambition to help. Circa 1918– From the Records of the War Department; American Unofficial Collection of World War I Photographs, 1917 – 1918.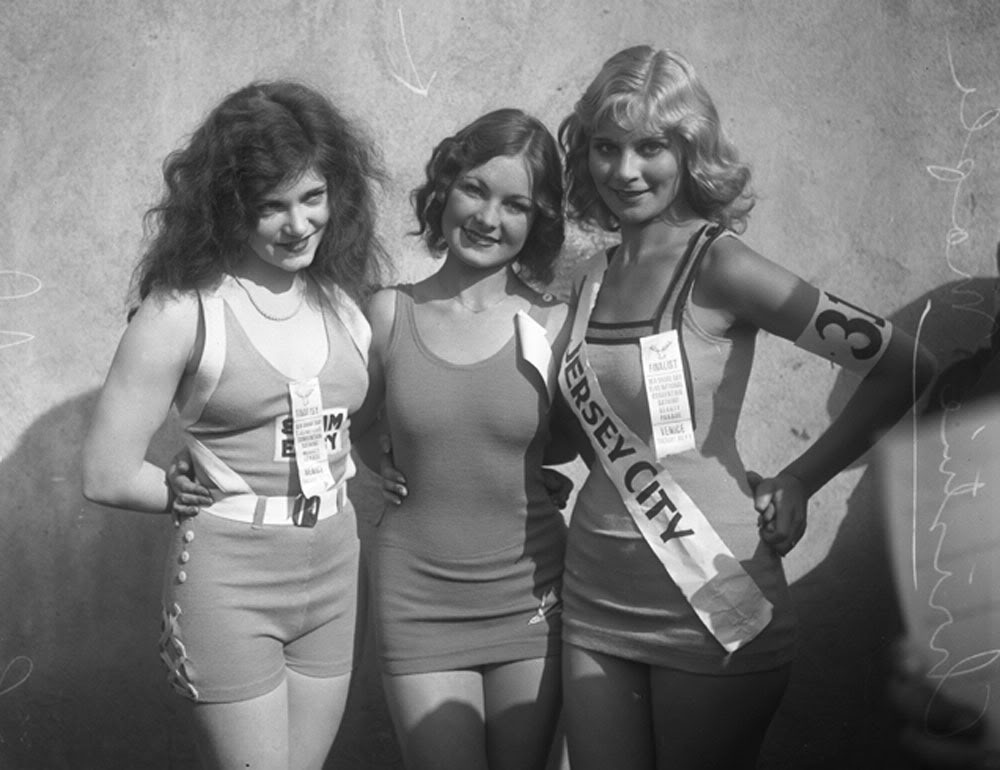 Elks National Bathing Beauty contest in Los Angeles, California, 1935– Found on History  in Pictures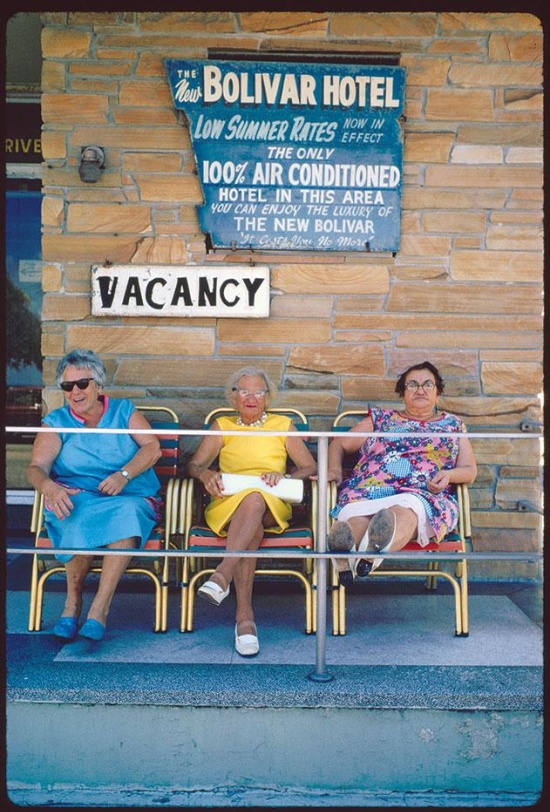 "Inexpensive retirement hotels are a hallmark of the South Beach Area. A favored place is the front porch, where residents sit and chat or watch the activities on the beach." Flip Shulke, South Beach, Miami Beach, Florida, June 1973– Found on the National Archives
Royal Ascot, 1938– Found on The Science & Society Picture Library