I came across the fantastic photograph below and knew there had to be more preserved sassy moments out there, so I went looking, which resulted in this little post dedicated to preserved moments of historical sass!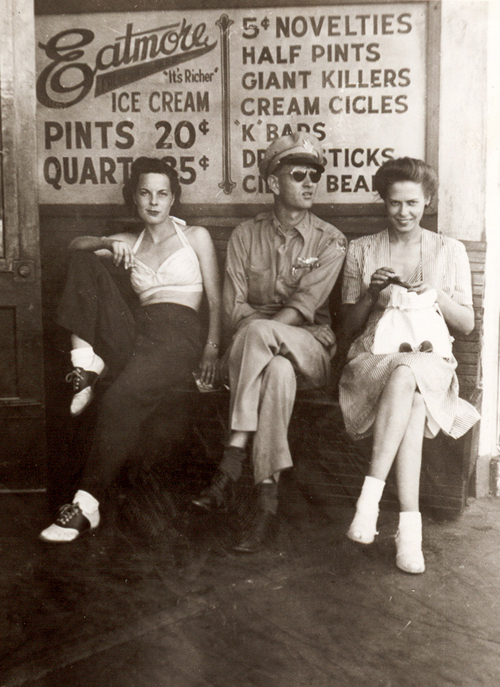 Submitted by Lisa Warninger to The Sartorialist:
'The sassy woman in the saddle shoes is my grandma Lois. This photograph was probably taken in the 40′s in Yakima Washington. Lois always spoke her mind and was sharp as a whip.'
–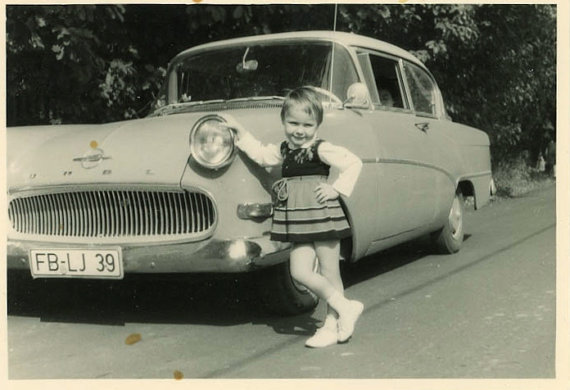 This print is available to buy on Etsy
–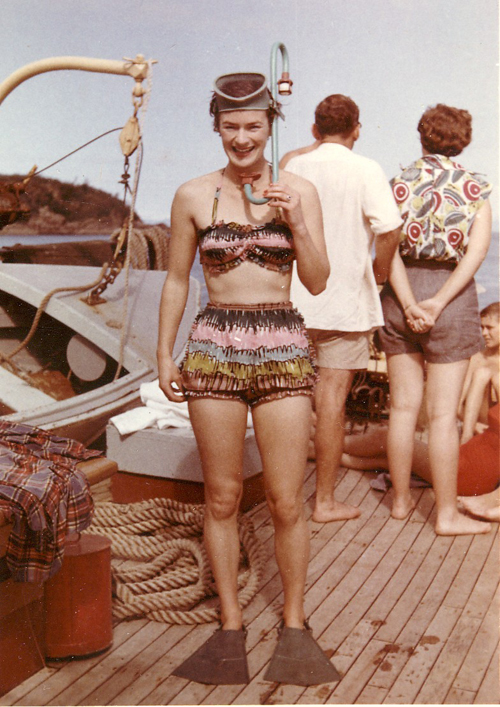 Submitted by Iona to The Sartorialist:
'This is a picture of my grandmother taken in 1956 on her honeymoon in Cairns. I think the whole shot is fantastic, the old snorkel, bathers and flippers – it simply captures her personality; colourful and slightly wild. It was taken on what would be the first of many exotic trips in which my grandfather would force my grandmother to experience all there was to experience. What attracted me firstly to the photo was the amazing bikini which just seems so stylish and secondly the fact that my grandparents, now 83, are still going on similar trips -sailing down the Dalmatian coast of Croatia this year!'
–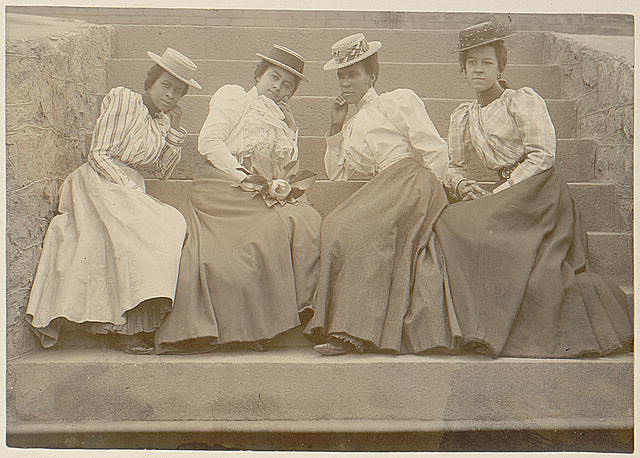 Four women seated on steps of building at Atlanta University, Georgia, 1899 from the Library of Congress. A collection of photographs were assembled for the Paris Exposition of 1900 and included a display devoted to the history and "present conditions" of African Americans.
–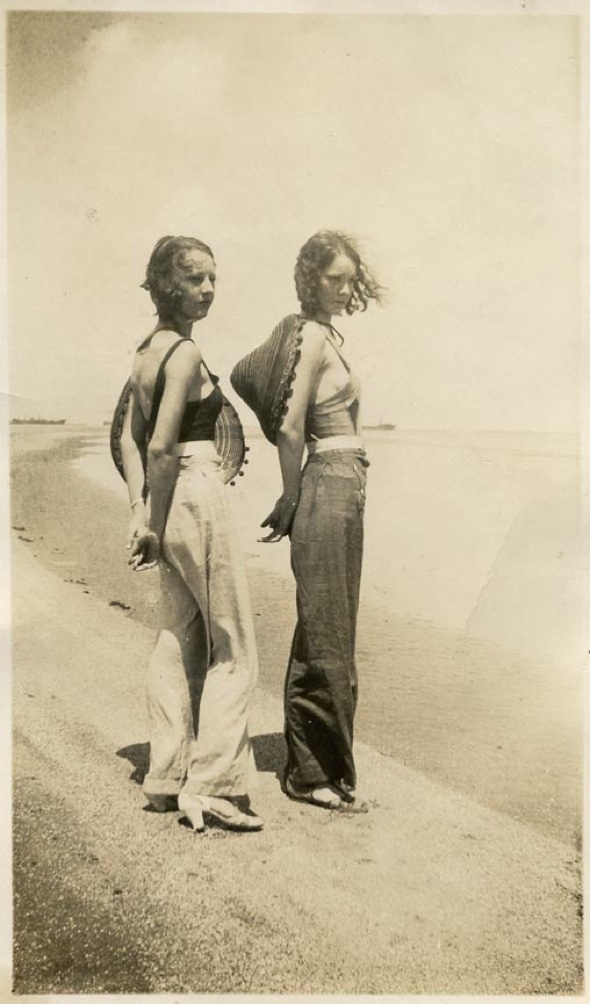 Submitted by Sam. C to The Sartorialist:
'My great-grandmother Nina West (right) and her sister at a beach near a naval base where my great-grandfather was stationed during WWII.'
–
Available to buy from Etsy
–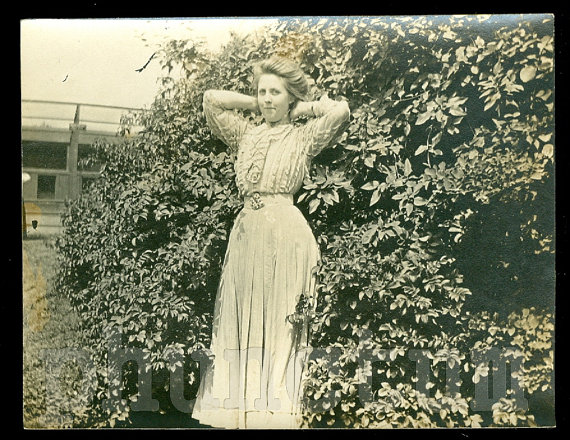 Vintage photograph circa 1910 available to buy here
–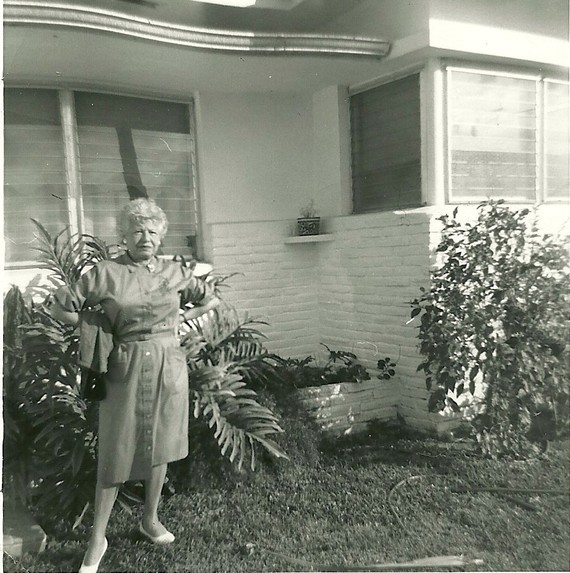 Lu Ellen loves to garden but has a somewhat light green thumb. She can keep some plants alive but when it comes to flowers she is known as the Destroyer of Dandelions. She has kept one little plant alive through it all and she proudly displays it on a little ledge on the side of the house. 
1960s Print available to buy from Etsy
–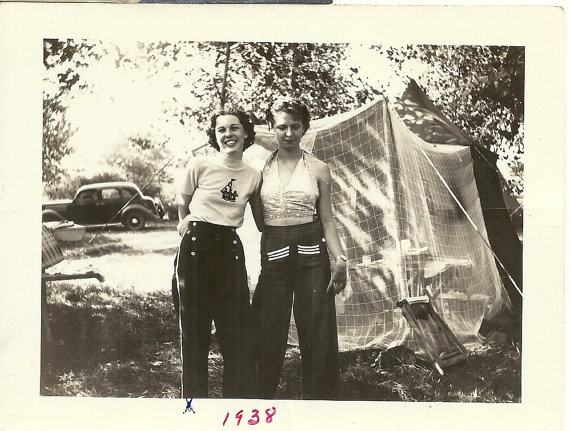 1938 print available here
–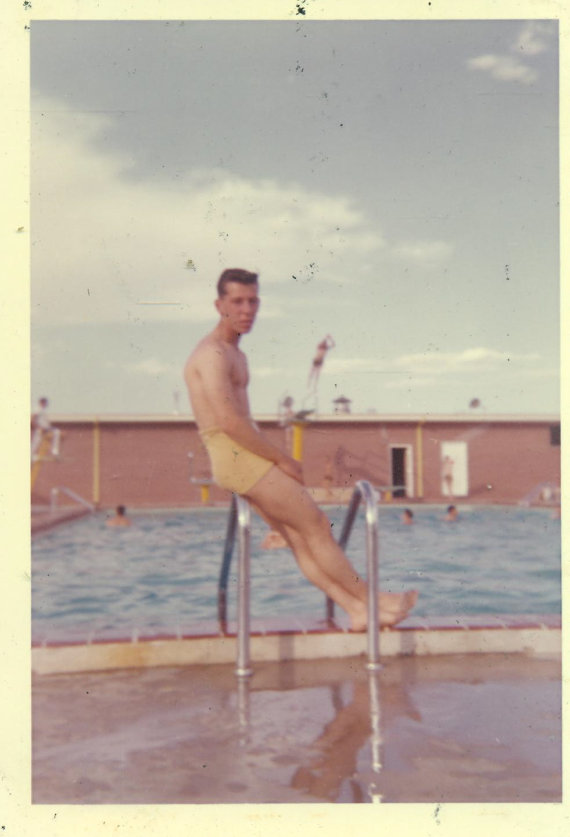 Men can (try to) do sassy too! 1960s print from Etsy
–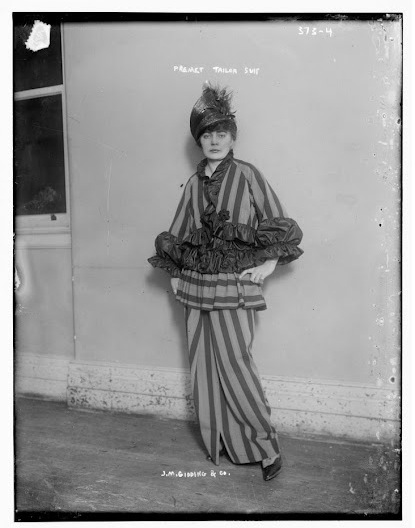 Part of a collection of fashion photographs from the early 1900s belonging to The Library of Congress
–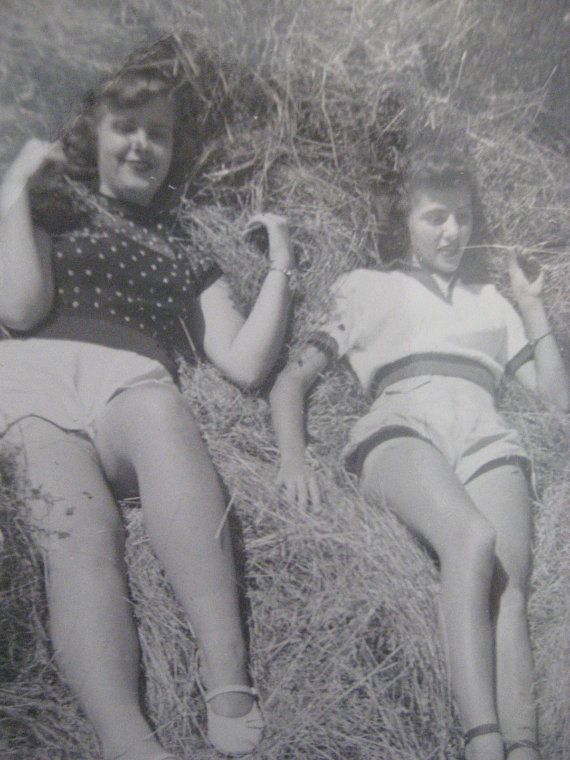 This 1940s photograph is available to buy from Etsy
–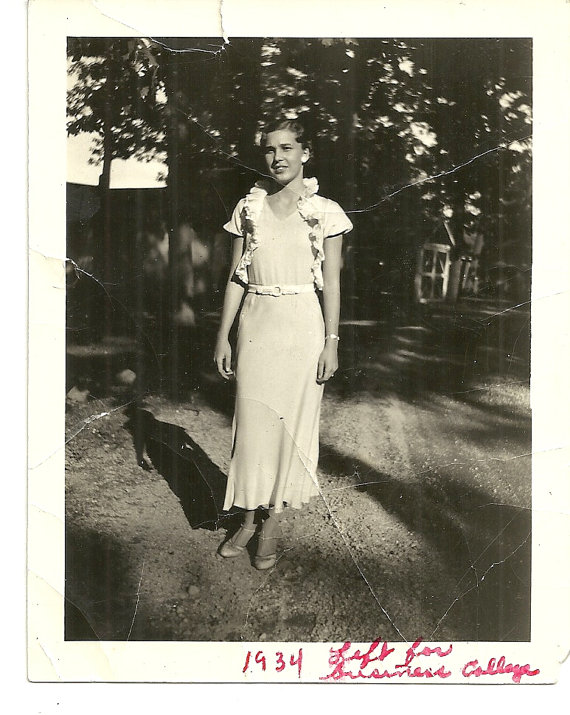 Photograph available from Etsy
–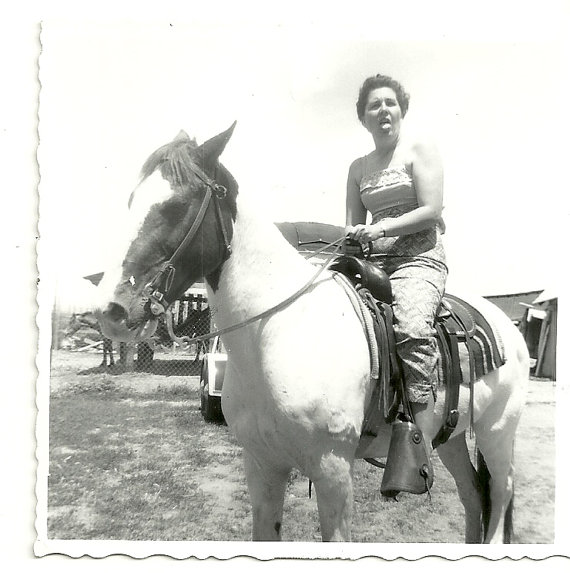 1940s print available here
–
1936 photograph available from Etsy 
–
New York 1940s, buy this photo on etsy
–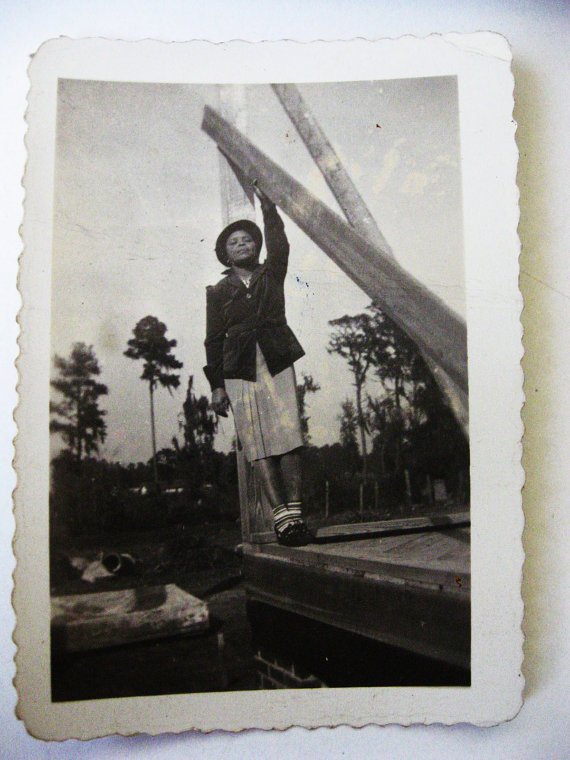 1940s photograph available to buy here
–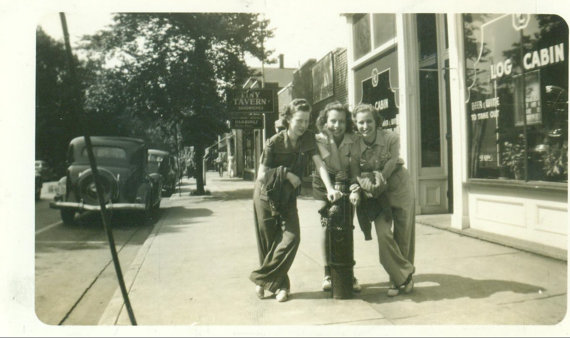 1940s World War II photo available here
–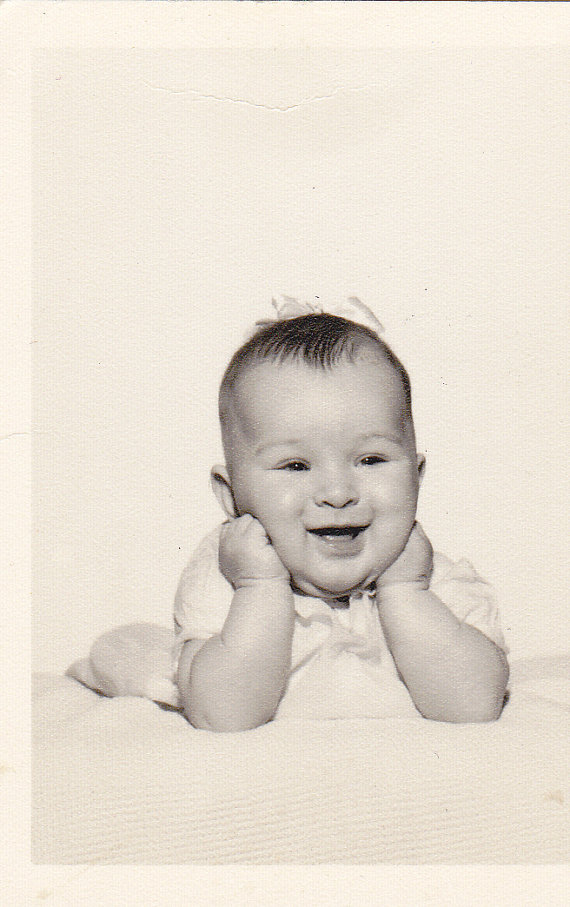 Sassy 1960s Baby! Print available here
–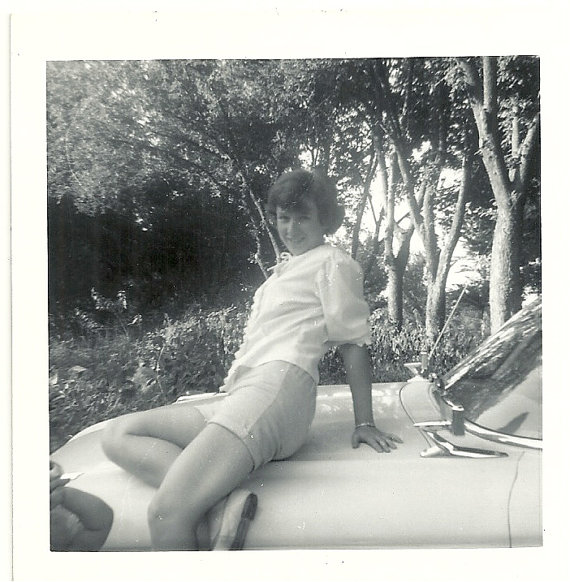 1960s print available here
Do you have any sassy old photos lying around somewhere? If so, send them in, I'd love to see them!
:::
YOU MIGHT ALSO LIKE: 
.