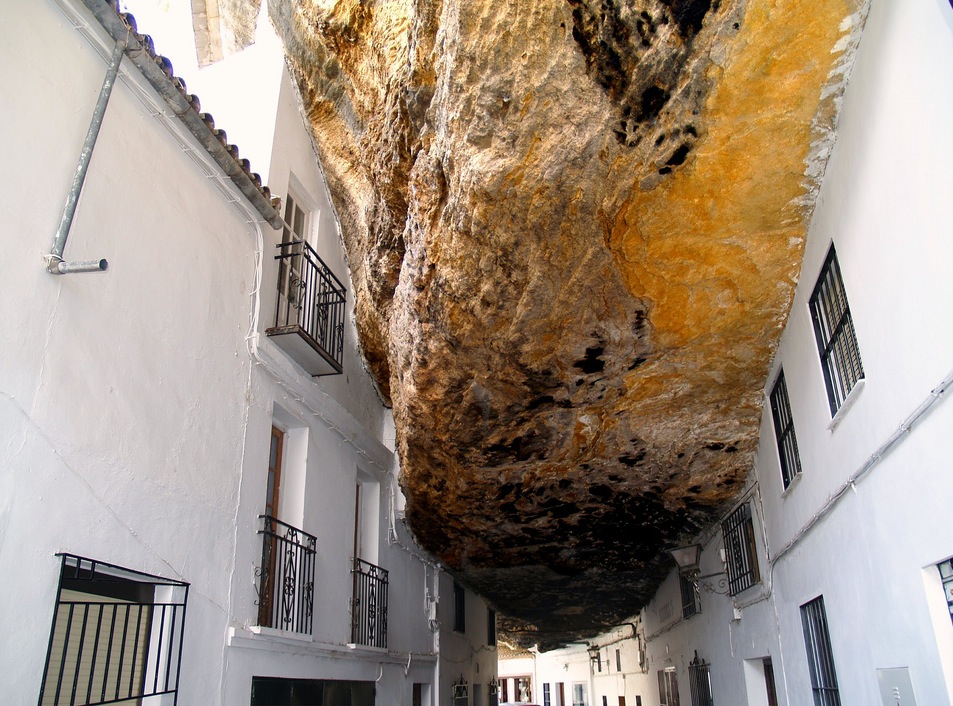 People choose to live in some pretty baffling places, like those towns sitting at the base of volcanos or the precariously placed monasteries in the Himalayan mountains. Here's one that looks like it might have been hit by a meteor and residents just decided to carry on as usual…
Welcome to the town of Setenil de las Bodegas in Spain, where around 3,000 inhabitants are living quite literally, under a rock.
I had a poke through the Flickr photo network to give us a virtual tour…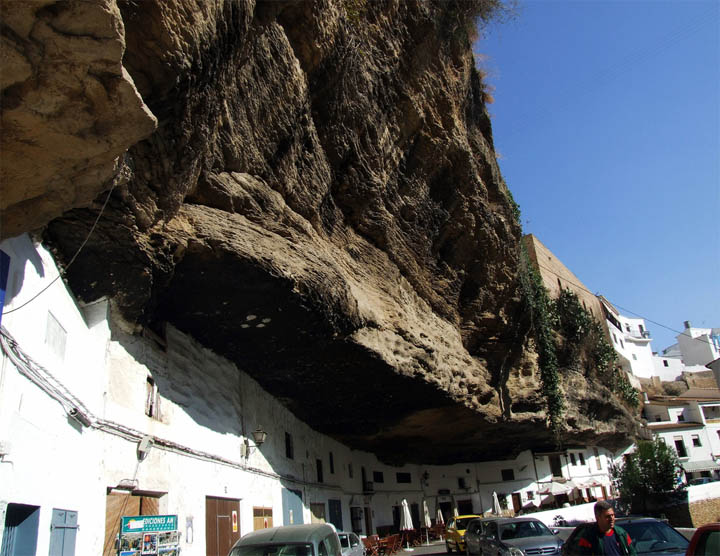 Lead image (c) J Apatino 
This small white washed town northeast of Cadiz has a unique setting along a narrow river gorge eroded by the Rio Trejo river, with many of the houses being built into and under the walls of the gorge itself.

(c) Emilio Sancha 
Believe it or not, people chose to settle here for practical reasons. The natural caves of Setenil turned out to be ideal living quarters because rather than needing to build entire houses to keep out the heat in the summer and the cold in the winter, all they needed to build was a facade. It is believed people have been living here since pre-historic times.
Despite living under a rock, the Andalucian town isn't so out of touch with the world as the expression might suggest. The bars, restaurants and food shops in Sentenil are ranked as the best in the region, famous for their delicacies such as chorizo, olive oil, honey, jam and Andalucian wine. On weekends during spring and summer, the town is a vibrant place, and the picturesque white-washed cafés and markets under the rock are bustling with life.
(c) RosaliArte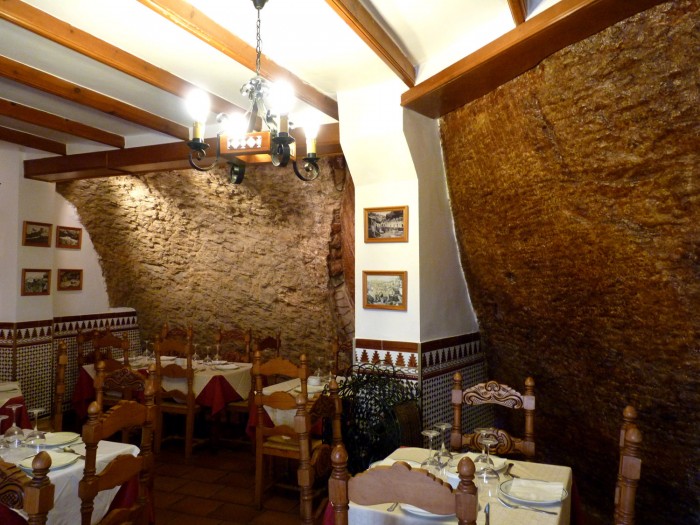 (c) Educacion Social

(c) Chodaboy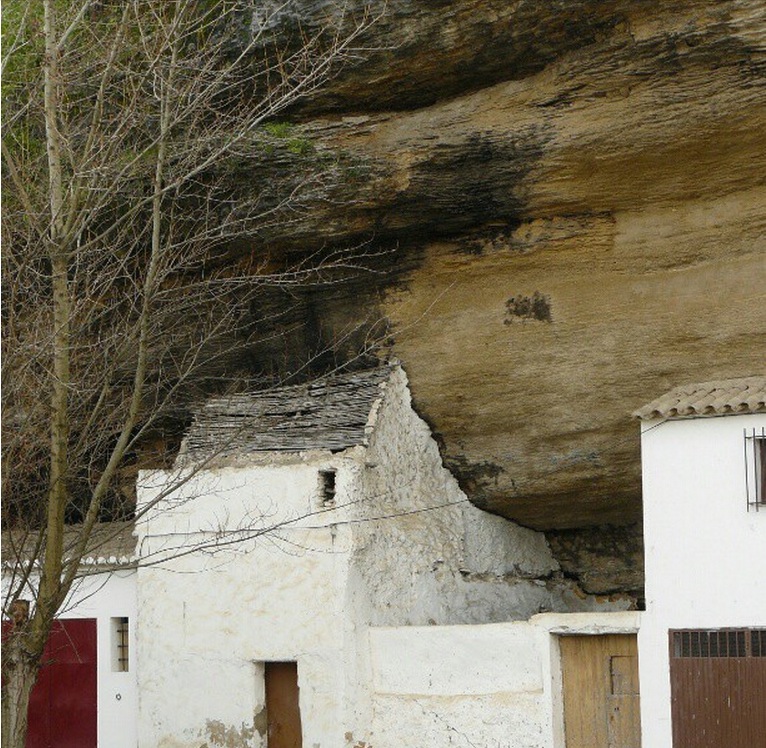 (c) Nur FS
The town's name 'Setenil de las bodegas' reflects its rich history; setenil, from the latin words septem nihil– "seven times no", refers to the seven times the Catholic rulers tried to take back the territory from the Moors, the medieval arabian inhabitants who ruled much of Spain for several centuries.  Only on the seventh attempt to conquer Setenil were the Catholics able to win the territory– one of the last Muslim strongholds in Iberia. 'Solid as a rock' Setenil (unavoidable pun) later began using the cool areas under the rock  to store all kinds of local produce in large storerooms, which is how the town earned the second part of the name, "bodegas", meaning 'warehouse' in Spanish.
(c) Luiscifermex

(c) riocura 
(c) Quimera8 
So perhaps you could spare a thought for the residents of Setenil de las Bodegas the next time you find yourself in between a 'rock and a hard place'! See what I did there?! Rock on! I know, I'm too good at this, I should just stop.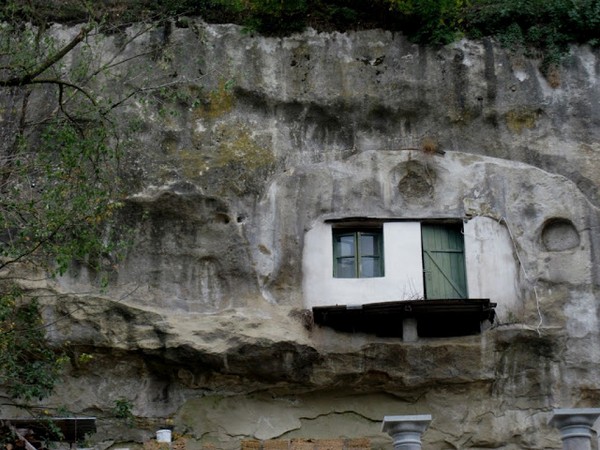 :::
YOU MIGHT ALSO LIKE:
.