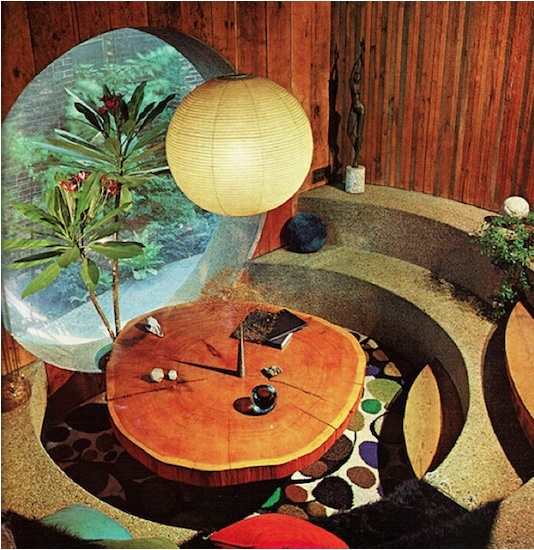 With stomach-turning wall-papers, nightmarish polyester fabrics and psychadelic nonsense, seventies décor is supposed to be impossibly tacky… isn't it?!
Browsing through these photos however, of 60s & 70s decor from the Encyclopdia of Good Decorating and Home Improvement, I couldn't help but fall in love with every single overly-textured, madly accessorized, color-blinding décor style. They may have all been high on LSD but I think these uber-retro homes look fit for a rock star.
If Céline did a homeware line…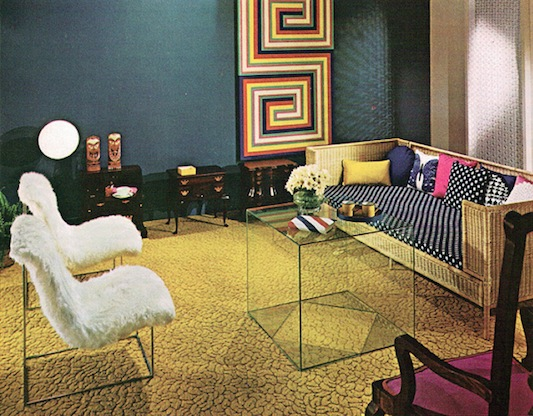 …
Luxurious lime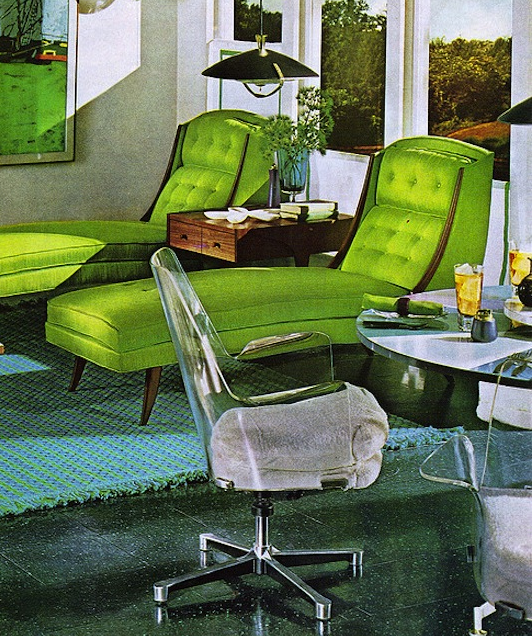 ….
A violet kitchen? Why the hell not?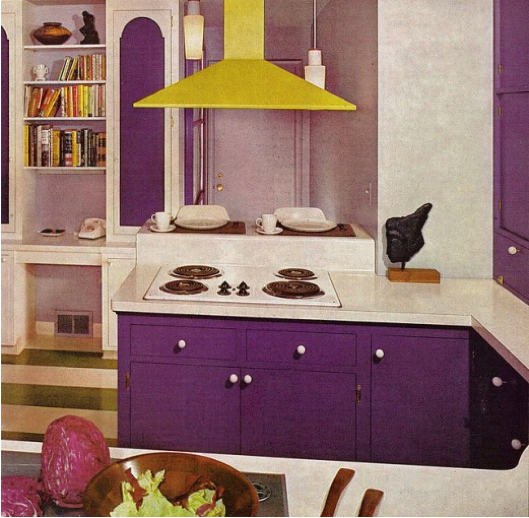 …
Take a bath in a space craft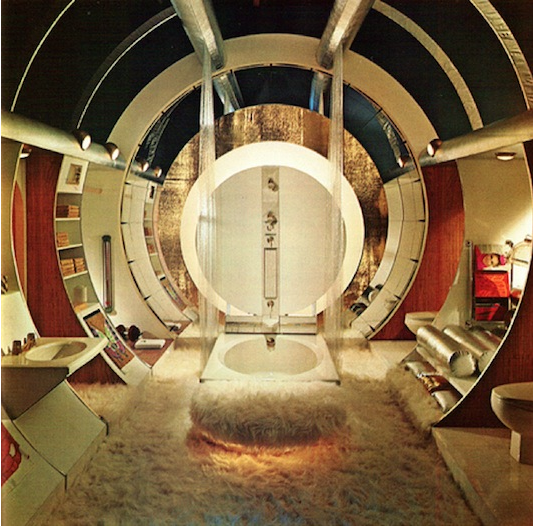 …
Retro Bombay Boudoir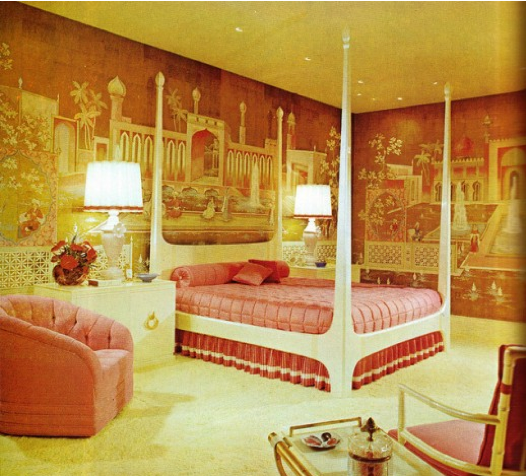 …
Hitchcock's salon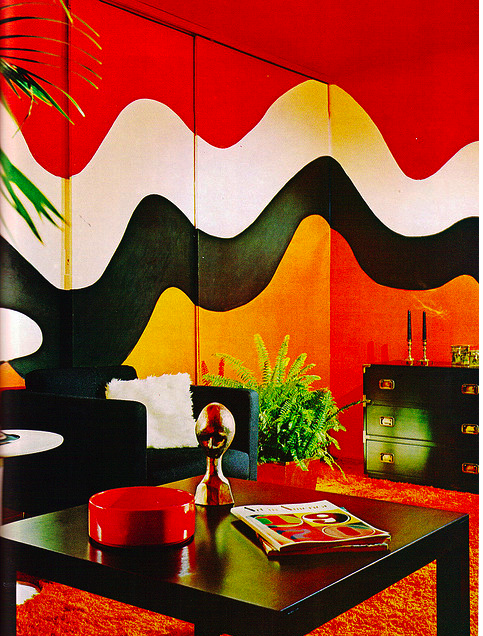 …
Black, white and green for a rockstar office.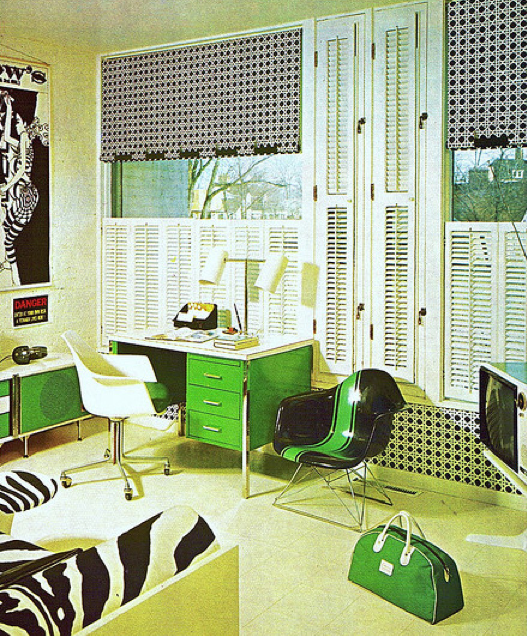 …
It's so LA …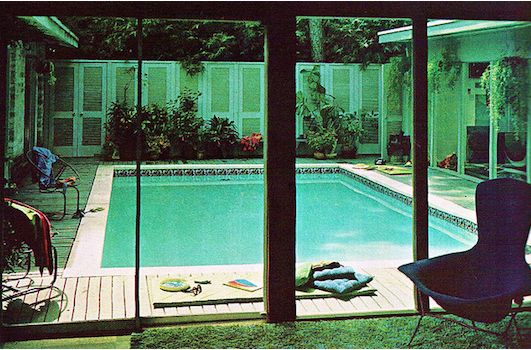 ….
I dream of a Jeannie …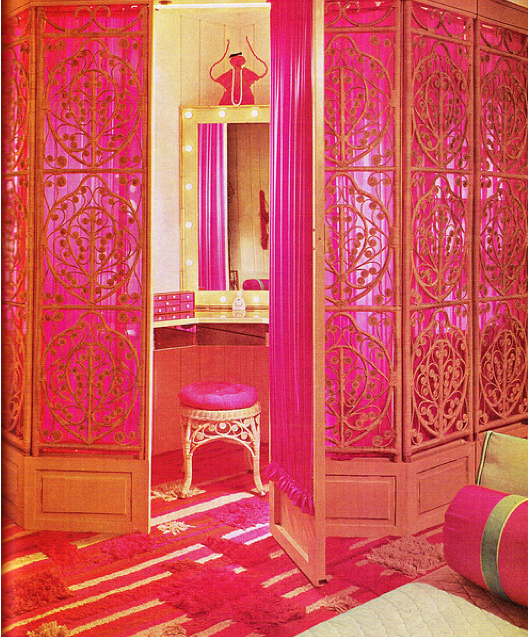 …
Sean Connery (007) off-duty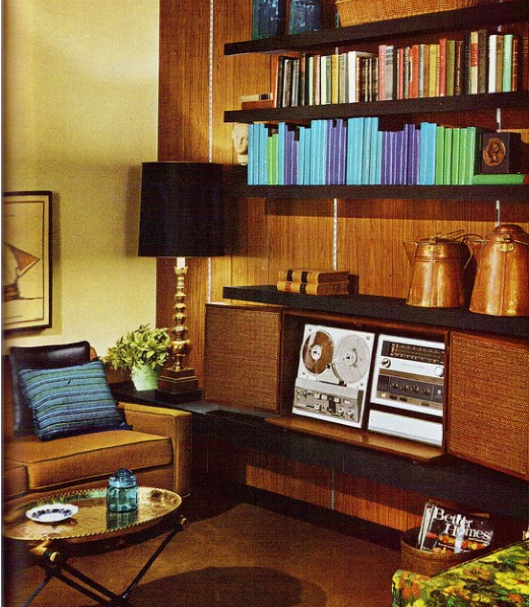 …
Barcelona Breakfast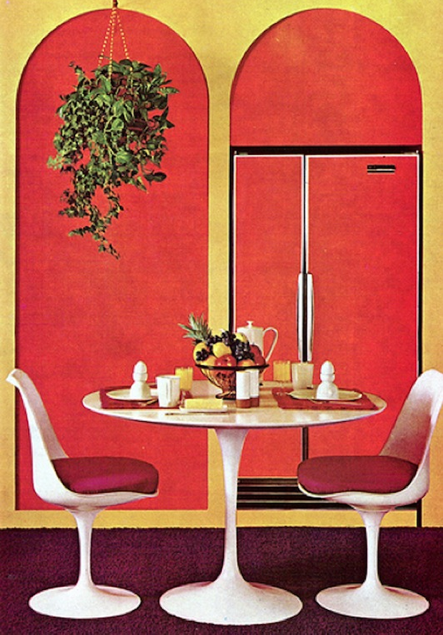 …
Bamboo Cabana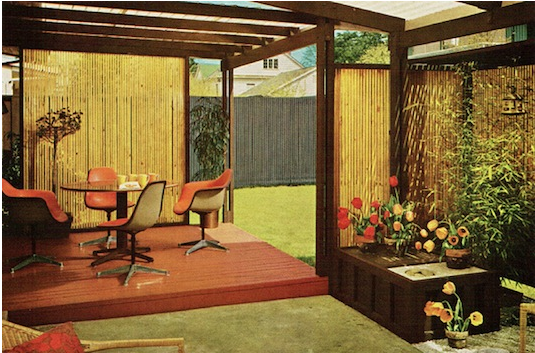 …
Make me a martini and spin me a record!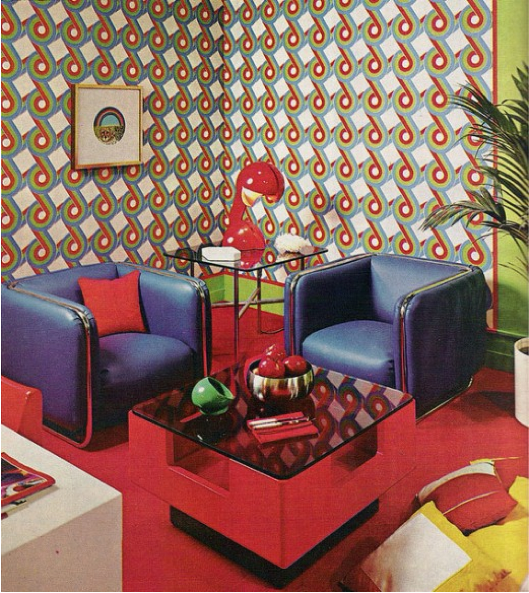 …
What they call a Hollywood entrance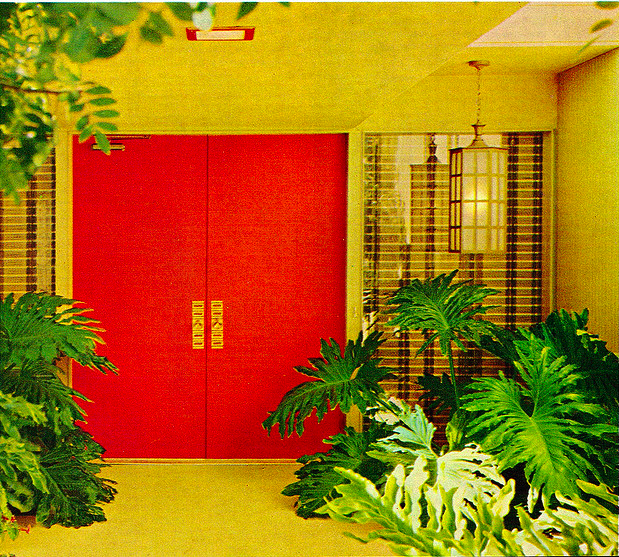 …
We all live in a Yellow Submarine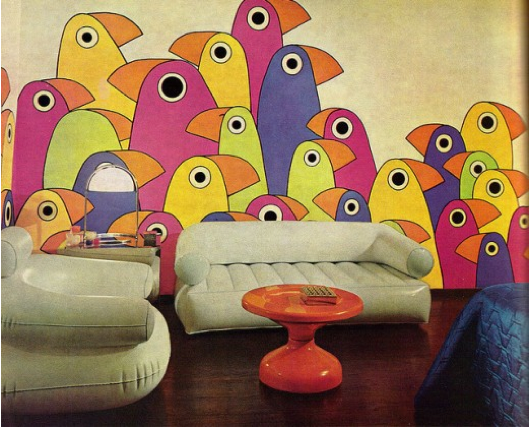 …
Welcome to my den…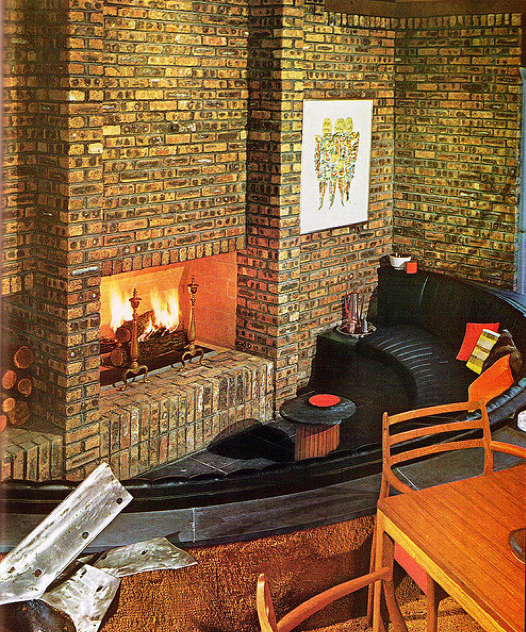 …
Nothing 'Martha Stewart' about this kitchen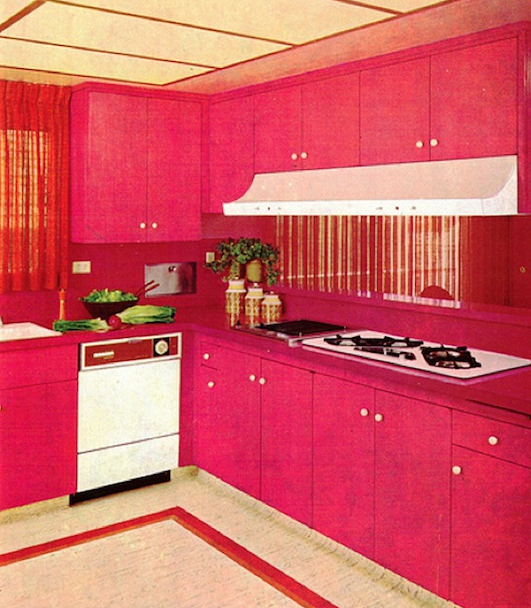 …
I just love that there is a piano in front of the television.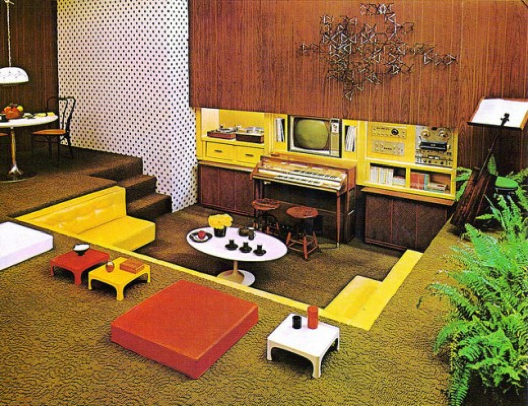 …
Framing the fireplace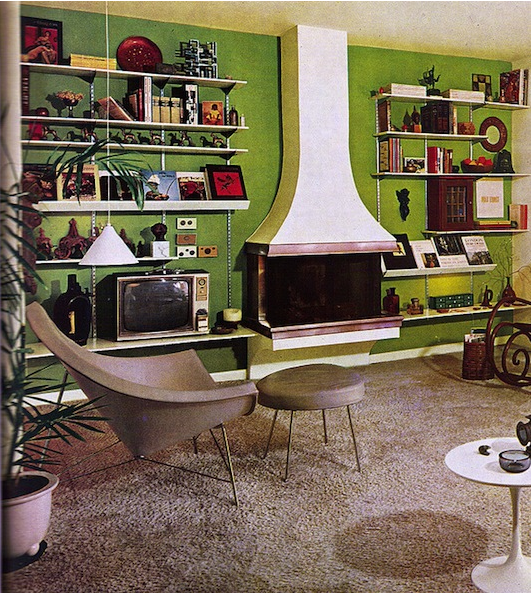 …
Bohemian workshop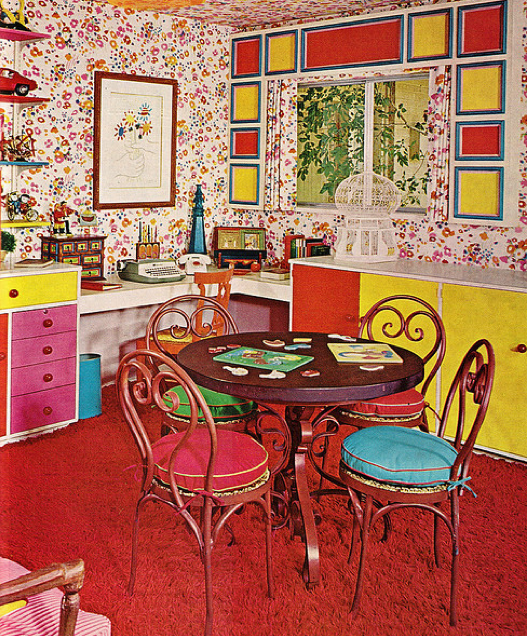 …
The Rubik's cube kitchenette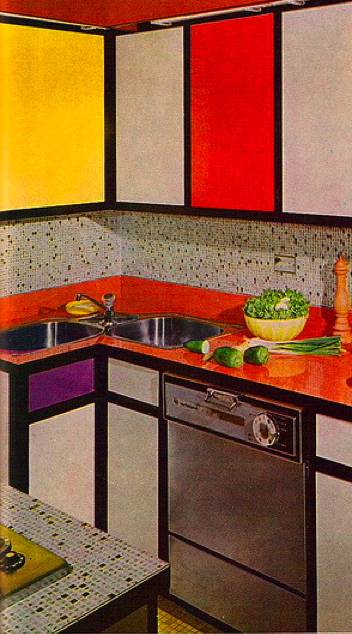 …
Penelope's pad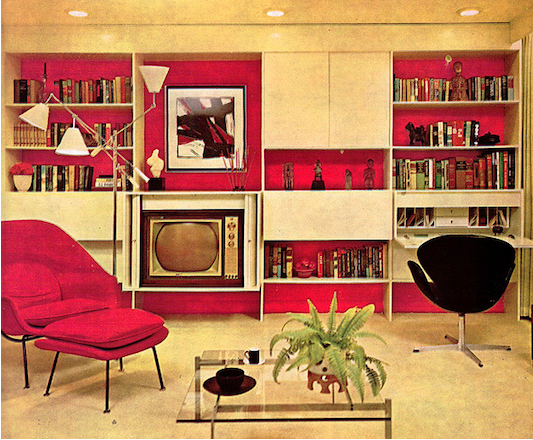 Totally groovy don't ya think?!
Photos via Sandi Vincent from the Practical Encyclopedia of Good Decorating and Home Improvement
…
The Polaroid Necklace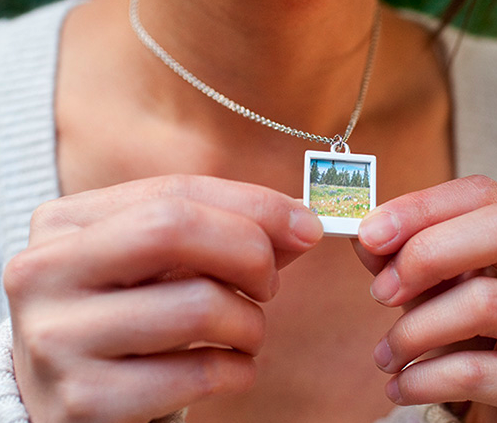 We're all falling over ourselves with every vintage camera phone app that comes out these days, but what do we actually do with our snaps? Facebook? How original. This tiny polaroid pendant made of copper and iron is just perfect for keeping your favorite photos close to your heart!
Print, cut out, and insert your own 0.8×0.8-inch photo through a slot in the side. A clear plastic square (included) keeps the photo safe and snug.
The pendant is 1-inch tall and 1/8-inch thick, an 18-inch chain is included with the pendant, but you might want to swap it out for your favorite chain.
The best part? It's only 10 measly bucks! Order yours here. I'm ordering one of these as I write this.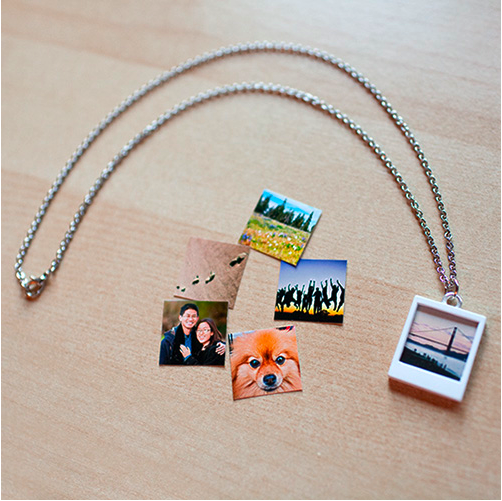 I advise you not to use pictures in your pendant that resemble any of the ones shown in the above photograph.
…
Hey Mister, there's a Bear in my Tea.

This would making serving tea to your guests so much more of a thrill wouldn't it? Waiting with a cheeky smile for them to realize there is a wild animal poking out of their Earl Grey…
Canadian-born designer Ange-line Tretault sells her wonderful designs far and wide at Selfridges in London, Anthropologie in the U.S and online at www.imm-living.com.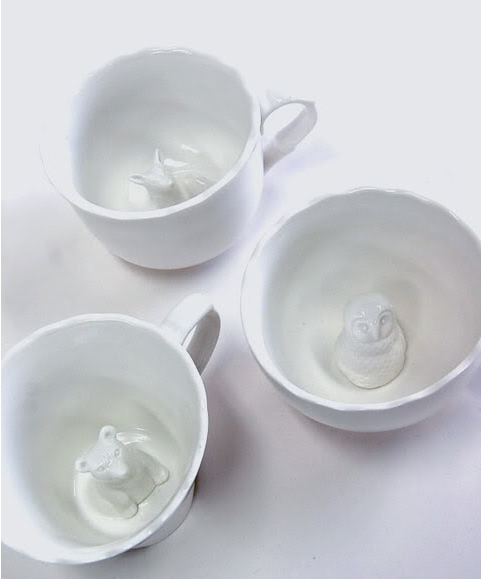 She has a portfolio of various other whimsical figures with various functions such as bottle stoppers, ashtrays and candle holders.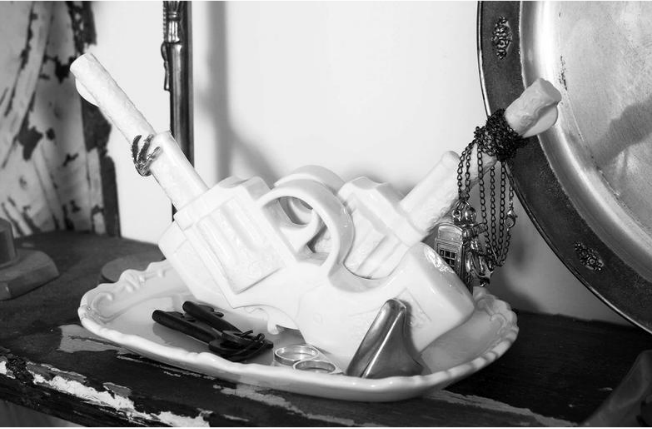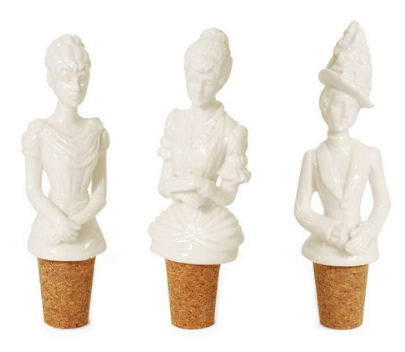 …
Reading Light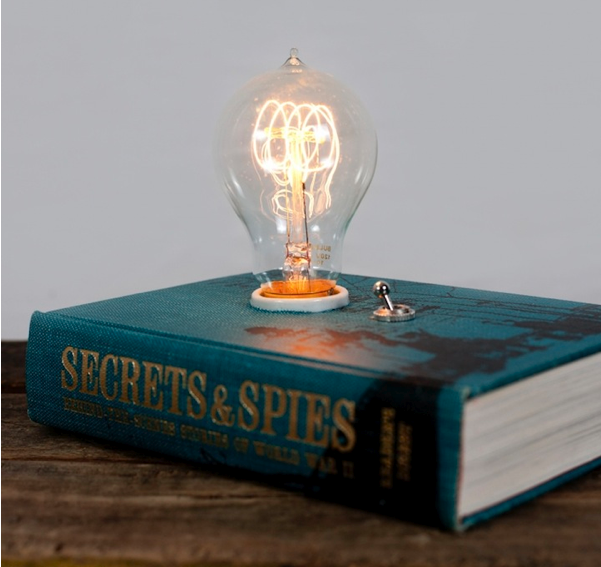 I'm just drooling over this creative design. These hardback book lamps start at $140 from a newly discovered online gem Typewriter Boneyard, selling an assortment of vintage-styled lighting products for the sophisticated, modern, rustic, mid-century, minimalist human.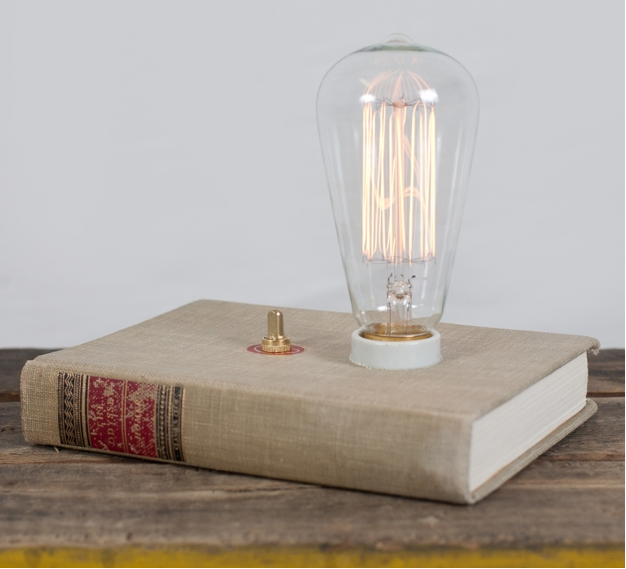 Party Trick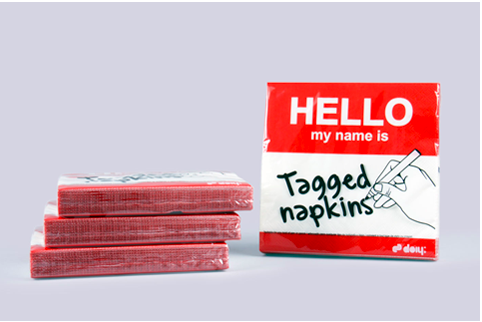 This could simply make dinner parties that little bit more fun to prepare for. Link here.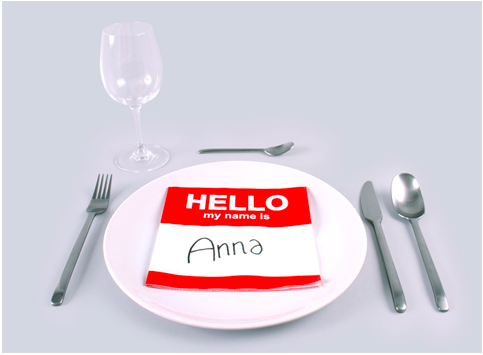 …
Artist to Watch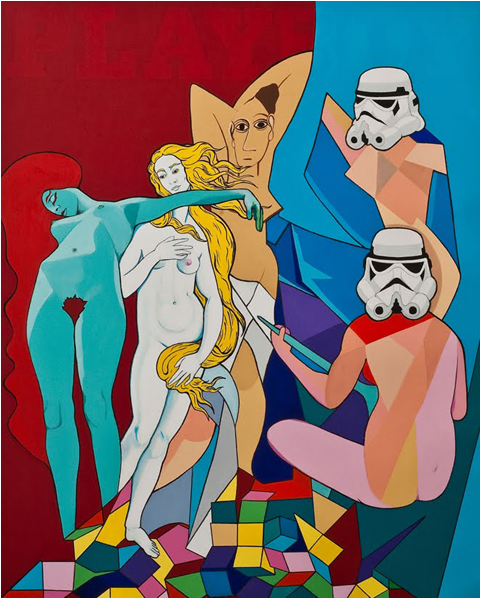 Heads up! Not just your average pop artist, Alexandre Madureira from Barcelona is the master of mélange, bringing together some iconic images you never expected to see on the same canvas …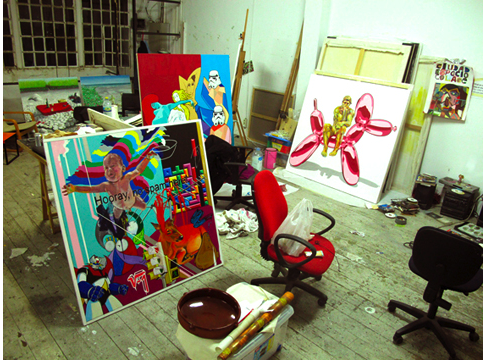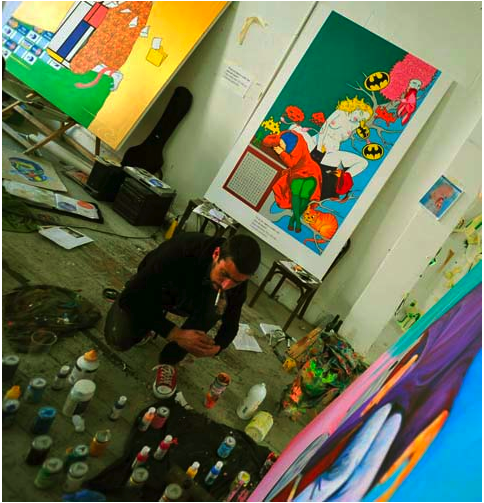 …

Toy Story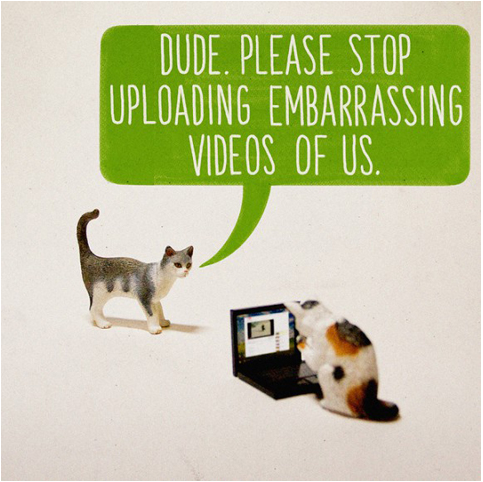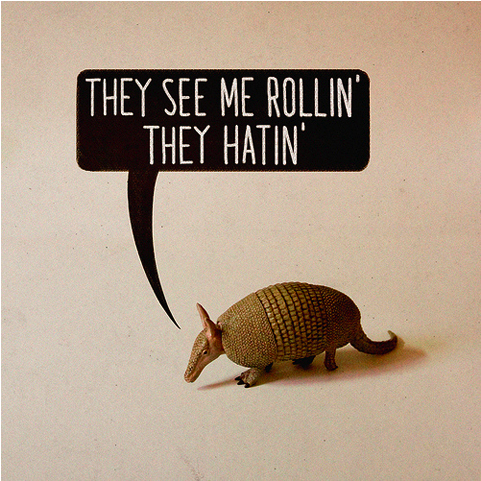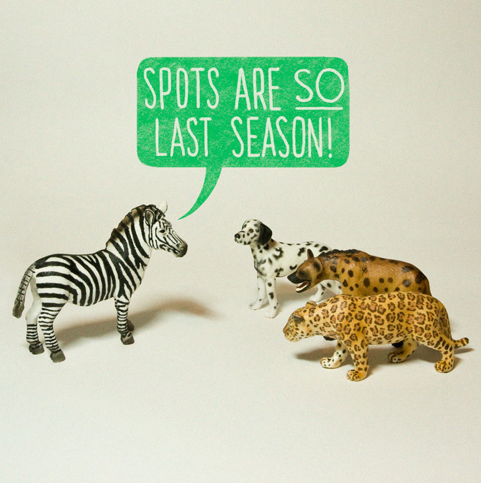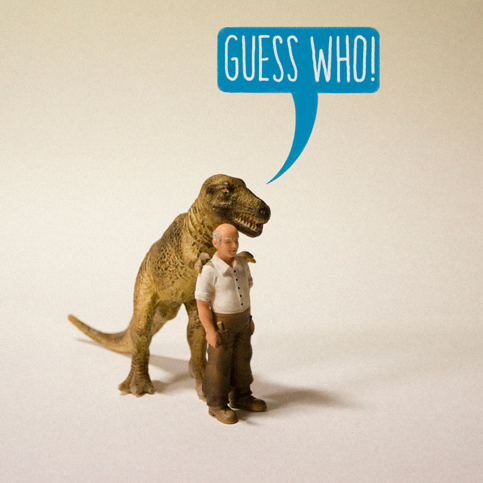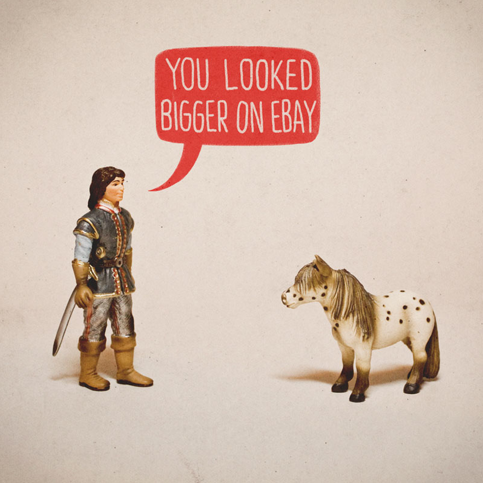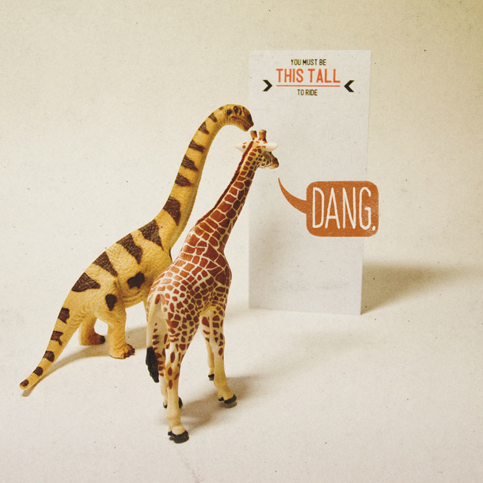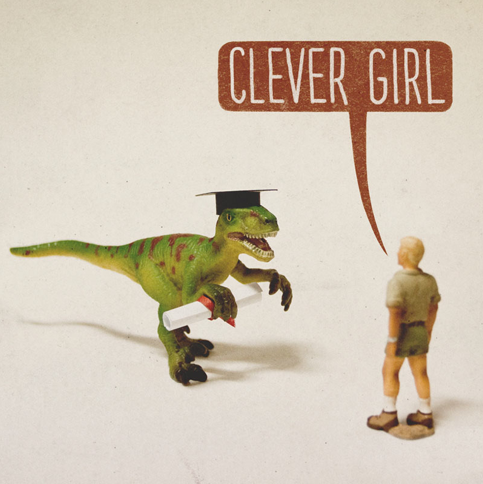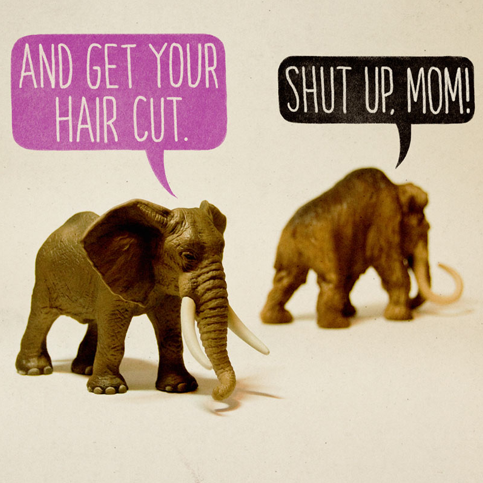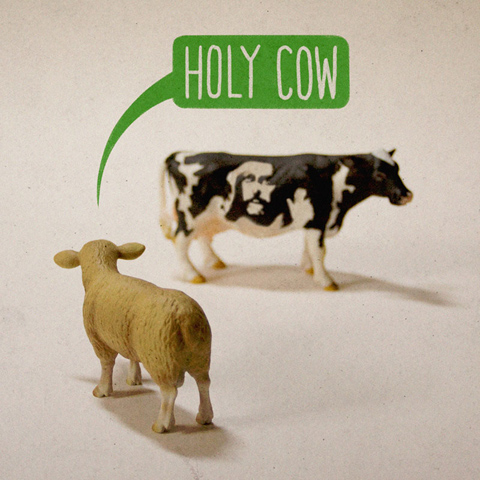 Prints by awesome London-based designer and illustrator Aled Lewis.