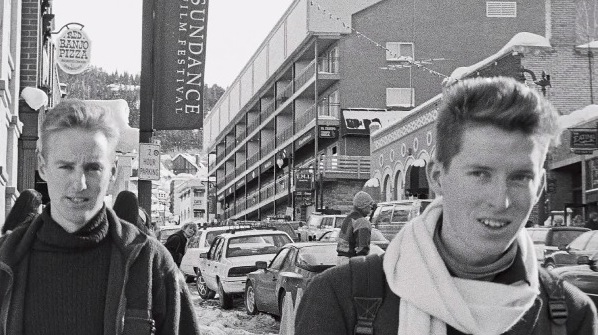 Last week, the internet was buzzing with Wes Anderson fever as the trailer was released for his newest contribution to cinema, The Grand Budapest Hotel. Sensing that us Wes Anderson-crazed fans might not be able to hold out until the film's release date in March 2014, the kind folks behind the Wes Anderson Collection book have released a series of short documentaries following the director's journey from an unknown film graduate to one of the most influential voices of American cinema today. The award-winning film critic, often credited with "discovering" Anderson's talent, Matt Zoller Seitz gives us all kinds of fascinating anecdotes about the filmmaker, with side by side comparisons of his influences, behind-the-scenes stories about his long-time relationship with the Wilson brothers (a screenwriting team whose talent has been compared to the likes of J.D. Salinger), and oh so much more. If you're a Wes Anderson fan, settle in, these are a must watch …
[vimeo http://vimeo.com/76874277]
[vimeo http://vimeo.com/77015707]
[vimeo http://vimeo.com/77194778]
[vimeo http://vimeo.com/77368356]
[vimeo http://vimeo.com/77556248]
Come back tomorrow and I'll add the last part of the series, scheduled for release; the double and final feature of "The Fantastic Mr. Fox" and "Moonrise Kingdom".

In the meantime, head over to Matt Zoller Seits blog on RogerEbert's blog, for all kinds of Wes Anderson good stuff, including another series on the filmmaker called The Substance of Style ….
:::
YOU MIGHT ALSO LIKE:
.