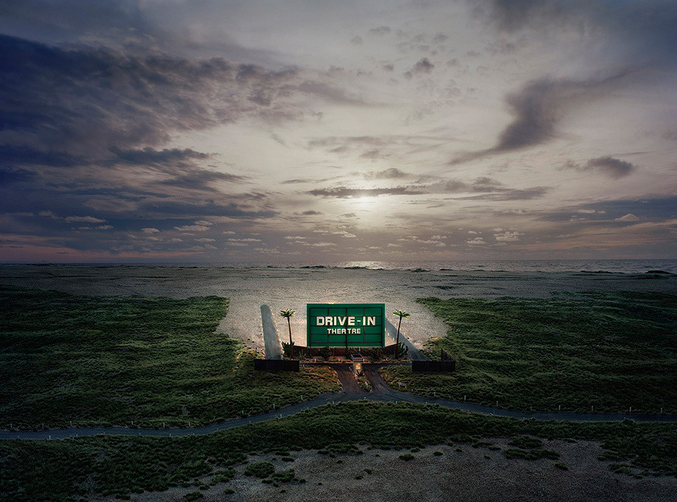 At their peak, in the late 1950s, there were almost 5000 drive-ins. Today, there are only 366 drive-ins operating in the United States. The outdoor theaters saw a dramatic decline in the 70s and 80s and many of their remains can still be found off highways, marked by rusting entrance marquees with kitschy typography.  But in recent years it seems the power of nostalgia is breathing new life into the drive-in industry. It still remains an extremely fragile business and by no-means will rise again as the mass-market entertainment choice it was in the 1950s, but drive-ins are where thriftiness meets escapist entertainment — under the stars, ofcourse.
♦ CLOSED ♦: Macon Drive-Theatre, Missouri opened in 1952 and had a 300 car capacity. The screen was destroyed in a storm in 2004.
Flickr user Curtis Billue
♦ OPEN ♦: Route 66 Drive-in. Carthage, Missouri has a 400 car capacity and opened in 1949.

Photo credit: Neato Coolville 
♦ CLOSED ♦: Star-Vue Drive-in Anthony, Kansas, 1950-2003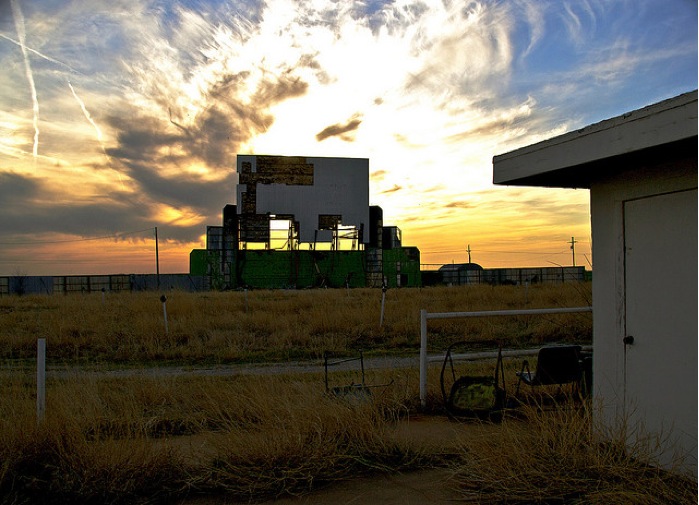 Photo credit: Moonlight Cocktail Photography
Photo credit: Flickr user Glen
♦ OPEN ♦: Saco Drive-in in Saco, Maine. Open since 1938, car capacity is 500.
 Photo credit: Flickr user Pag2525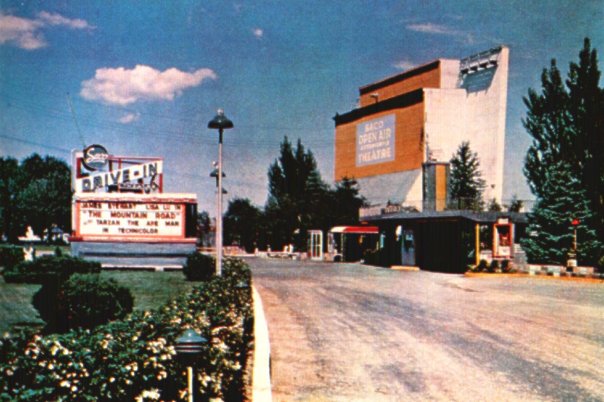 ♦ OPEN ♦: Shankweilers in Orefield, Pennsylvania is America's oldest drive-in, opened in 1934.
Photo credit: Mod Betty
♦ CLOSED ♦: This is the marquee was for the Shore Drive- in Ocean City Maryland. It opened in 1954 and closed in 1976.

Photo credit: Flickr user Noss4Ra2
♦ OPEN ♦: Mel's Drive-in, Thorntown, Indiana, open since 1946, 3o0 car capacity. On their website, they're asking for donations for some work to be done off-season. Looks like they might need it.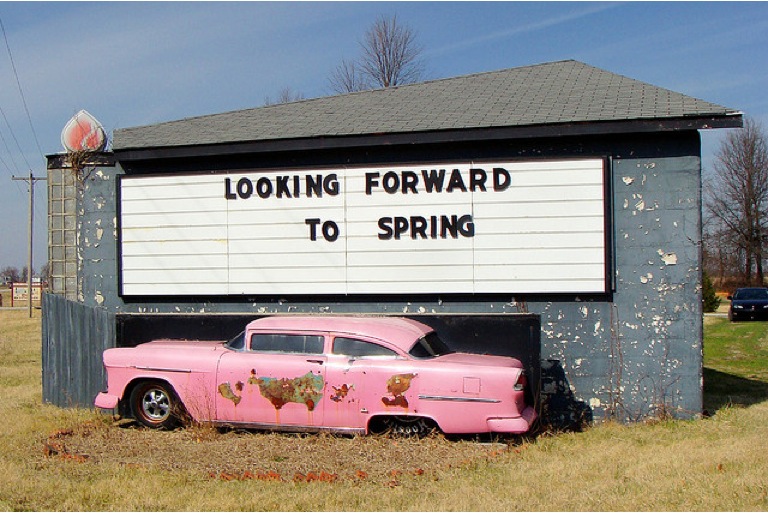 Photo credit: Flickr user Alan C
♦ CLOSED ♦: Sunnyside Drive-In in Fresno, California had a car capacity of 1600. It opened in 1965 and was demolished in 2003.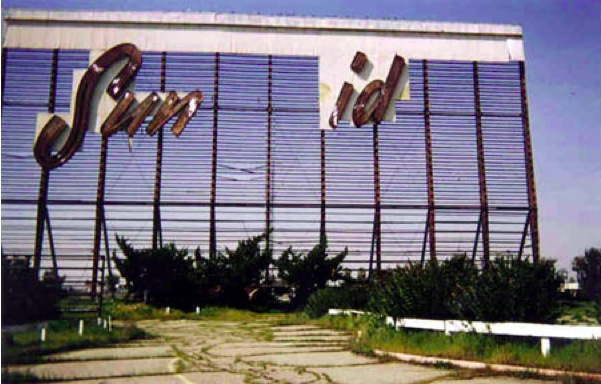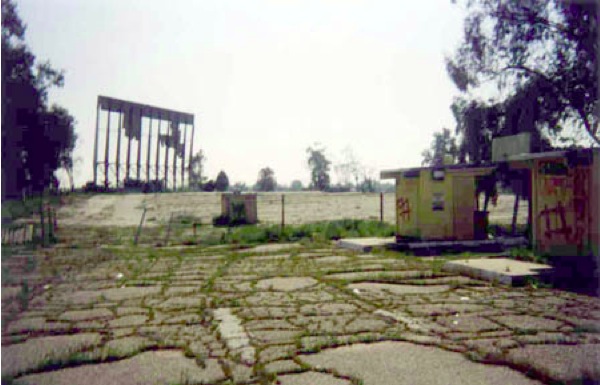 Photo credit: Flickr user Otto
♦ OPEN ♦: APACHE X-Rated Adult Drive-in Theatre, Tyler, Texas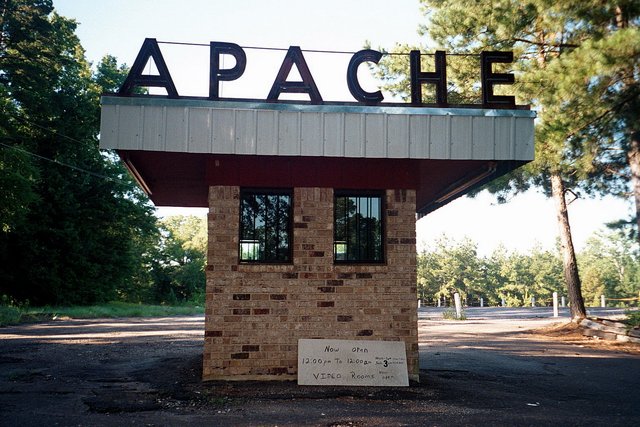 Discretion is a serious matter at the Apache drive-in and the screen is impossible to see from the road because of the height and density of the trees. With a dirt parking lot and disintegrating, dimly lit screen, the secluded spot lends to the seediness, but business must be good. It seems the ticket booth has recently been renovated, and what was once a concession stand is now home to an adult video and bookstore.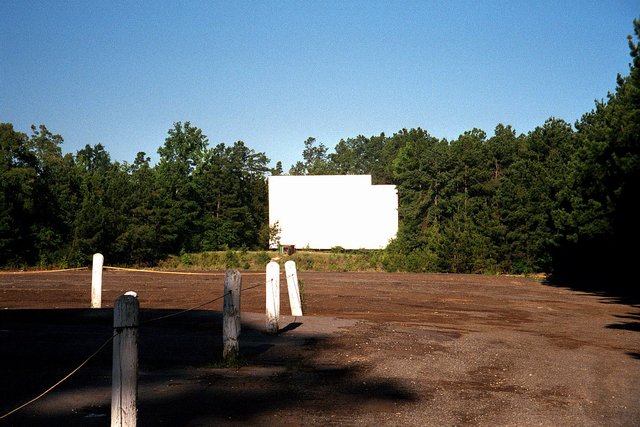 via Captain Chicken
♦ OPEN ♦: Thunderbird Drive-in, Fort Lauderdale, Florida.

♦ CLOSED ♦: Abandoned, unknown drive-in, Carey, Texas.
Photo credit: Josh Berglund
♦ OPEN ♦: Springmill Drive-in, Mansfield, Ohio opened in 1958.
Photo credit: Flickr user Adam G
♦ OPEN ♦: The Family Drive-In Theatre in Stephen's City, VA first opened in June 14, 1956. The first screening was "A Man called Peter" and the second, "Woman's World". It is the last drive-in left in Northern Virginia.

Drive-in movie theaters are certainly a perfect family outing. Don't forget that you can also bring your own food to a drive-in. There's a nice feeling of community here that you don't get many places anymore.
Photo credit: Flickr user Haylee
♦ CLOSED ♦: The Deer Lake Drive-In closed around 1996. This single screen drive-in had a capacity for 600 cars. It was for sale in 2005. Route 61, Orwigsville, Pennsylvania.
Photo credit: Flickr User JuneNY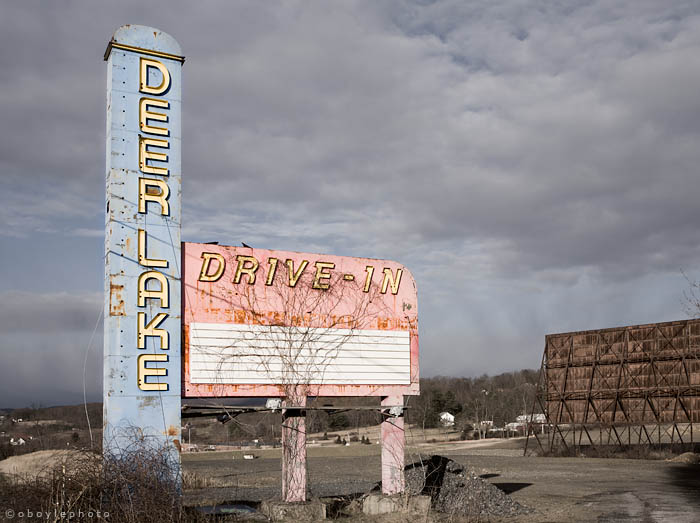 Photo credit: Shaun O'Boyle
♦ OPEN ♦: Mustang Drive-in, London, Ontario has been opened since 1958 and was given a make-over in the late 80s.
♦ OPEN ♦: Despite appearances, the Skyline in Shelbyville, Indiana is back up and running.
Flickr User: Will139
♦ CLOSED ♦: 131 Drive-in Plainwell, Michigan opened in 1950 and closed it's doors in 1984. It is now used as an auto salvage yard.

Photo credit: Random Roadside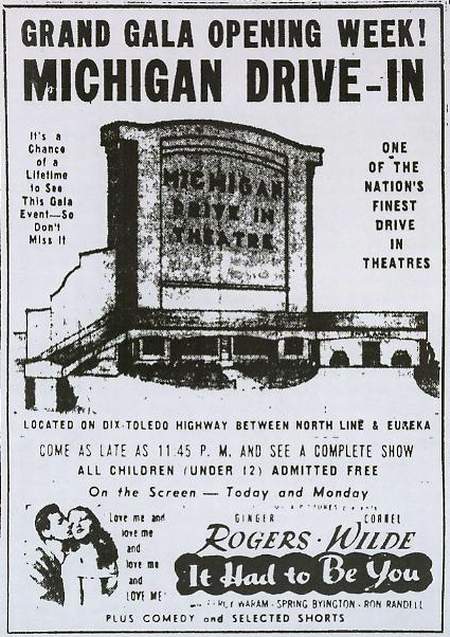 ♦ OPEN ♦: Rustic Drive-in North Smithfield, Rhode Island opened in 1951 and has space for 500 cars.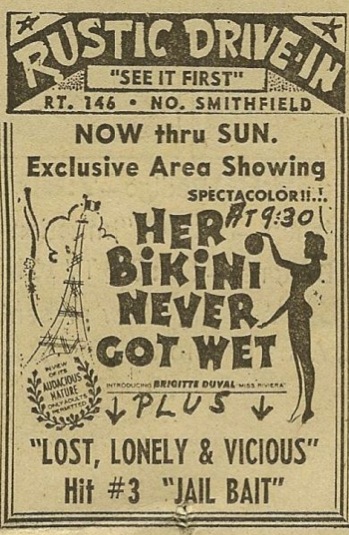 Photo credit: Here and Michigan Drive-Ins
♦ OPEN ♦: Twin Drive-in Independence, MO opened in 1965 and has two screens and a 1600 car capacity.

Flickr user: Drive-in Mike
A typical drive-in intermission trailer:
[youtube http://www.youtube.com/watch?v=HHh1b7AXVgk]
♦ CLOSED ♦: Motor In Drive In, Sutton Massachusetts, on route 145. It opened in 1947 and closed down in 1996.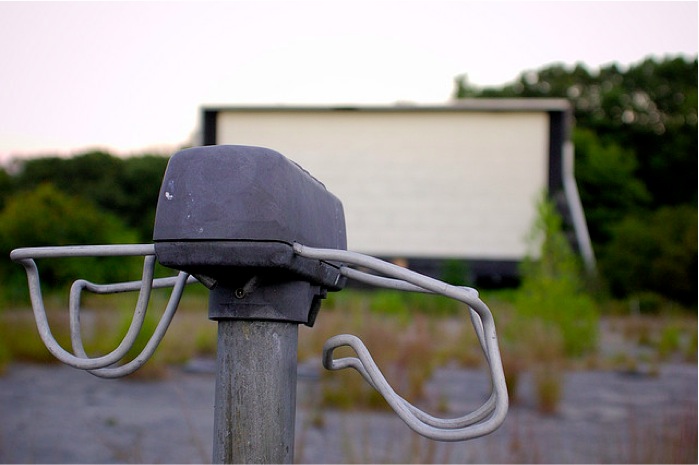 Flickr user: JudyBoy
Photo credit: Roadside Architecture, Flickr users ImprobCat, Italian Gerry and Michigan Drive-ins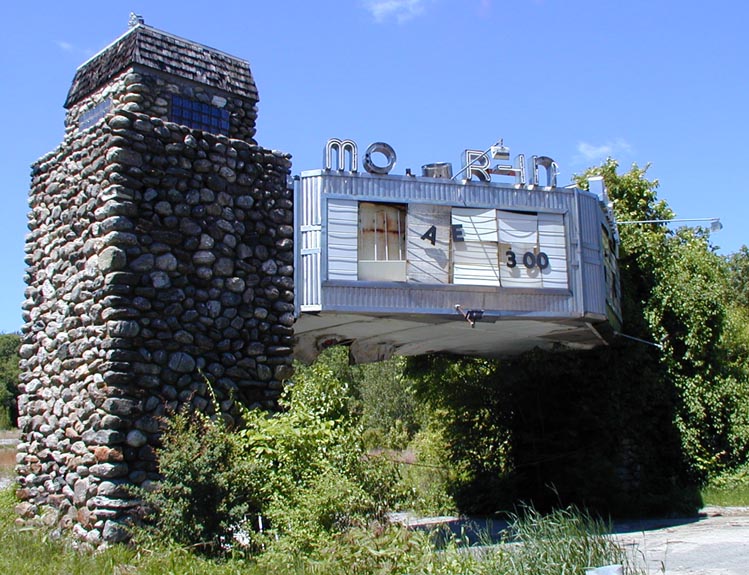 ♦ OPEN ♦: Big Sky Drive-in, in Wisconsin, photographed during the off-season has 2 full-sized outdoor screens.

Photo credit: Michael Anderson
In previous decades drive-ins were thought of as teen hang-outs, one of the few places teens could be alone in those days. Picture taken out of local newspaper, circa 1974 via Drive-ins.com.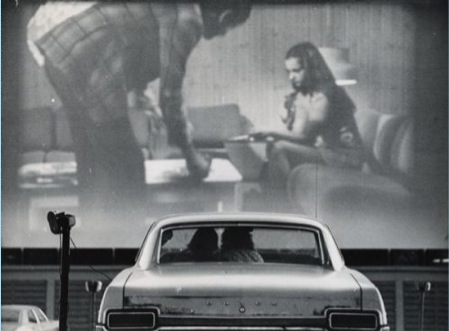 ♦ CLOSED ♦: Starlite Drive-in, Schertz, Texas. Since this photo was taken, it has sadly been stripped of it's lettering, star and light post, and graffiti has been scrawled across the front of it.
Photo credit: Noel Kems
Anyone have an urge to channel Danny and Sandy from Grease right now?
Photo credit: Mendon Drive-in by Flickr user Spanaut