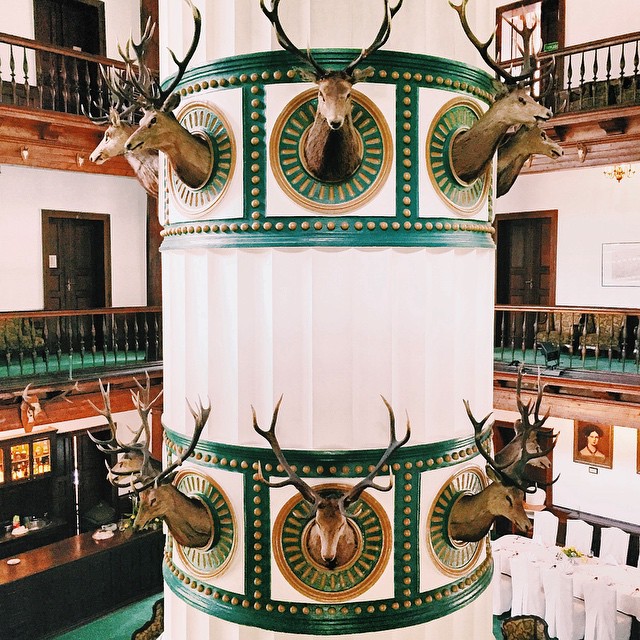 It's been almost two years since our "Location Scouting with Anderson" post went nuts all over the internet, and with summer fast-approaching and travel on all our minds, I thought it might be time for a new round of Wes Anderson-worthy locations – the vacation edition. So let's check in for the night with Hollywood's quirkiest director best-known for his near-perfect cinematic symmetry, retro hues and interiors that evoke a sense of faded grandeur. Here's our top ten Wes Anderson Hotels…


1. Poland's Hunting Palace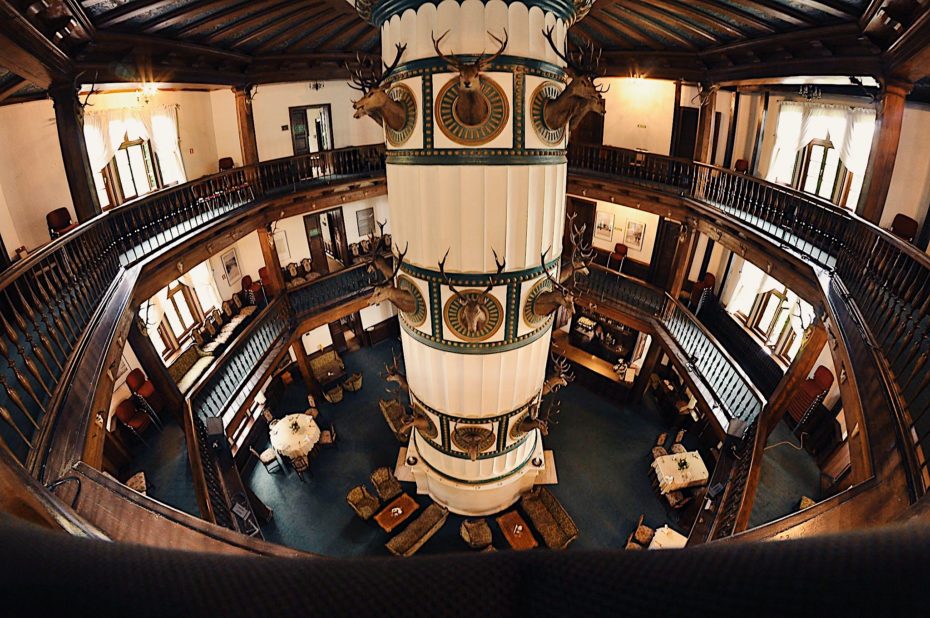 This is the kind of place you could imagine Wes Anderson making a sequel to The Shining. Located in the heart of Poland, Pałac Myśliwski Radziwiłłów is a 19th century hunting lodge built for a prince descending from the Prussian royal family. Chopin stayed here several times and composed Polonaise in C major, Op. 3 for cello and piano. Adolf Hitler himself later took possession of the house during WWII.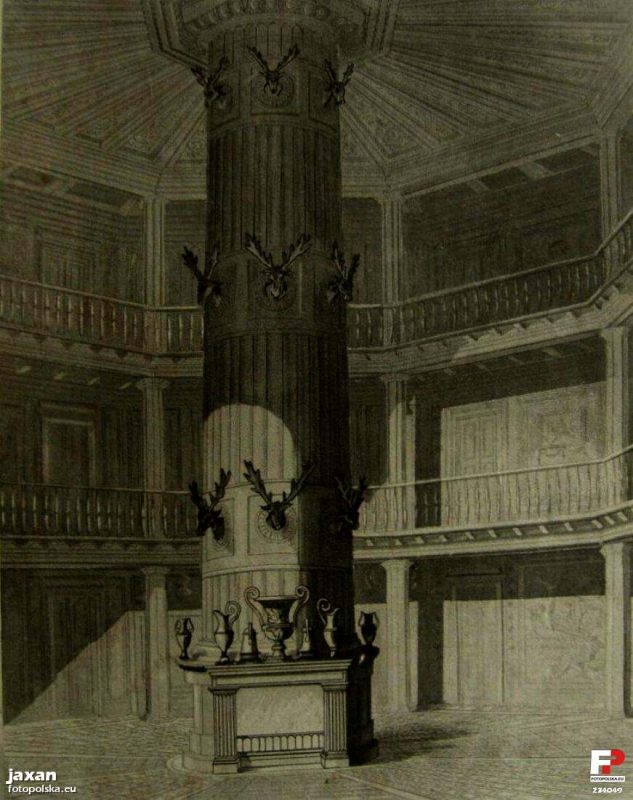 The four-storey wooden octagonal building's most striking feature is the hunting lounge and its central pillar, decorated with taxidermy and fireplaces on either side at the base. The former palace is today a hotel and host to several events dedicated to its honorary patron, Fryderyk Chopin.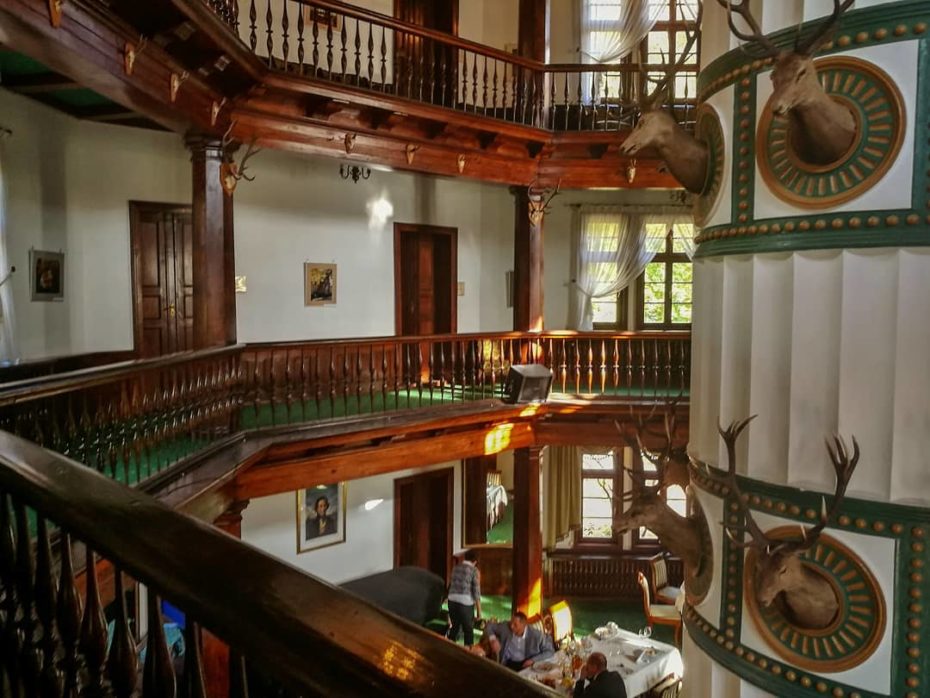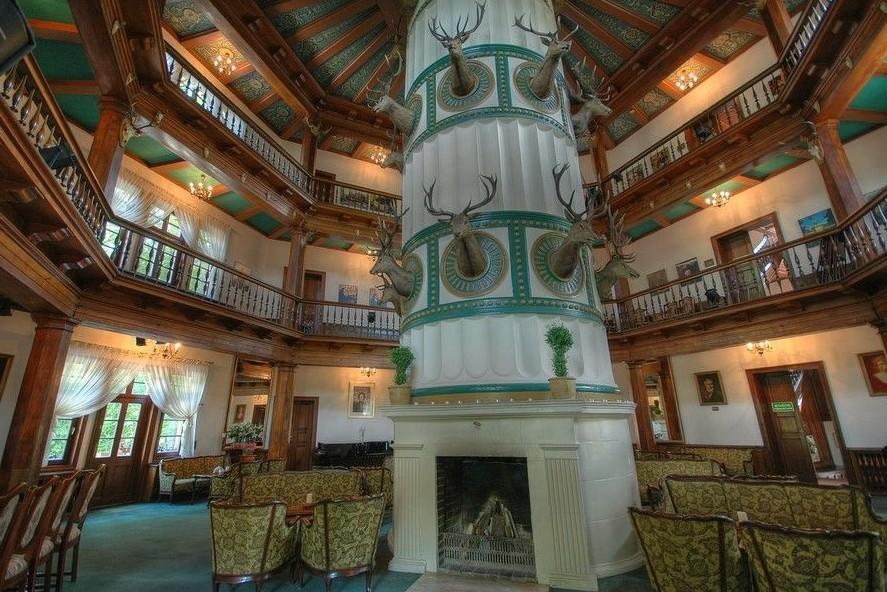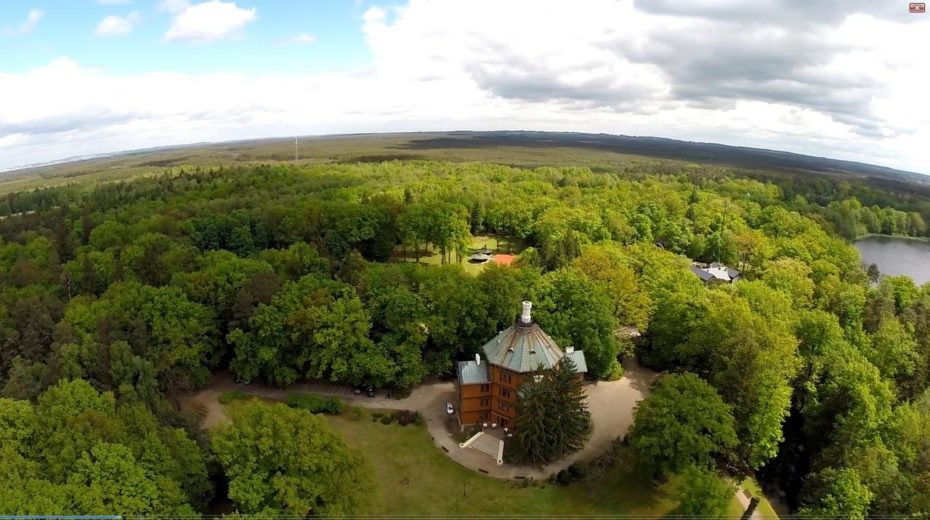 2. Jaipur's Rajmahal Palace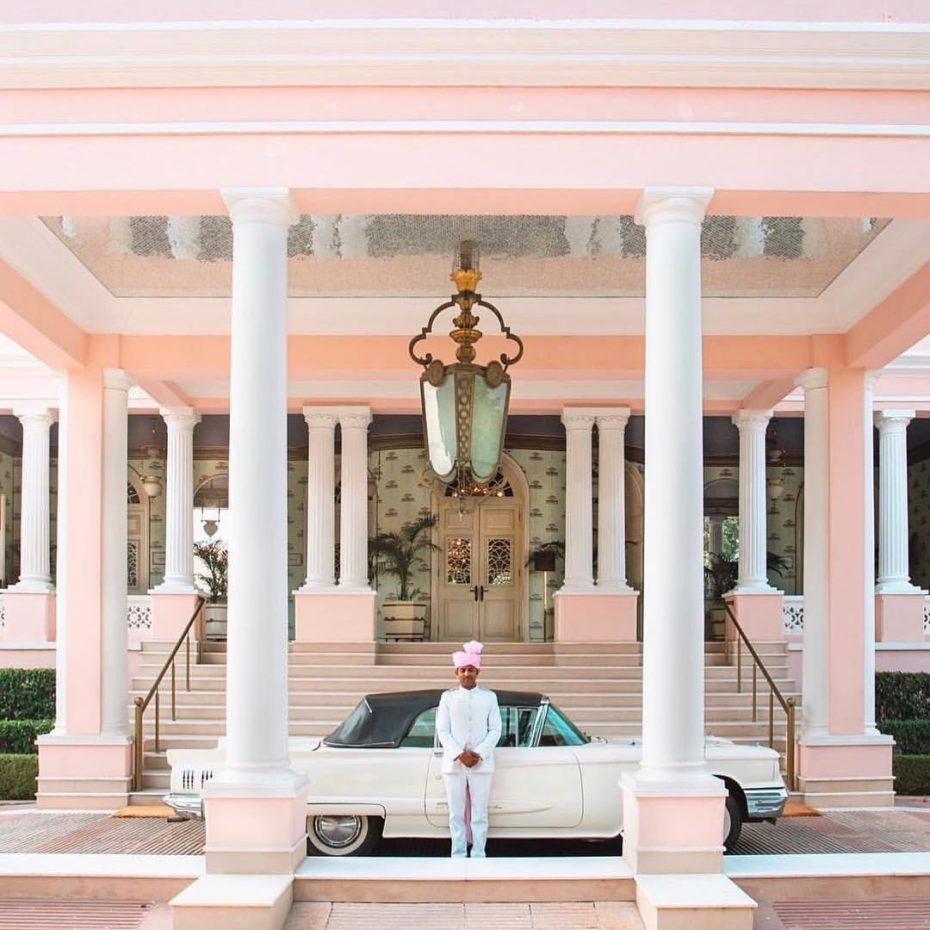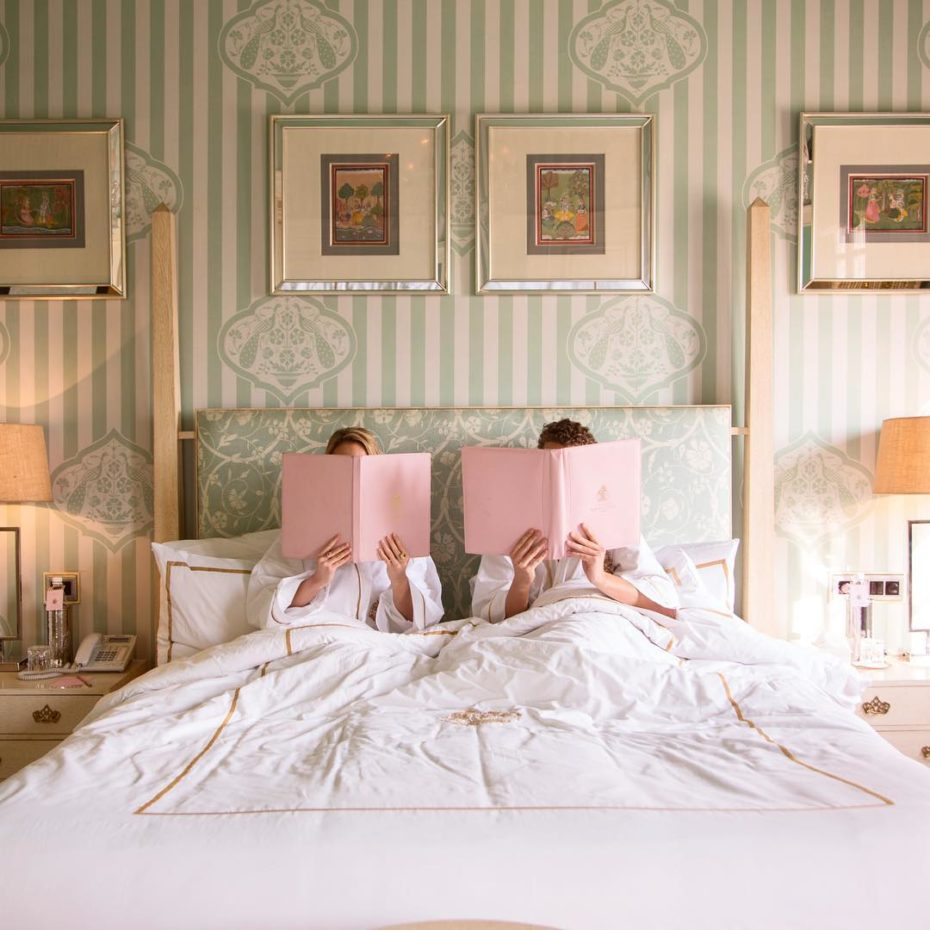 Suján Rajmahal Palace is a once in a lifetime kinda hotel – one of the oldest palaces in Jaipur, India, offering guests to be transported to a new era of 21st century regal living. There are just 13 rooms and suites in the Palace, where the wallpapers have been specially created for each room, telling the many stories of Jaipur. Rooms start from 370 euros a night.
3. Solvenia's Vila Bled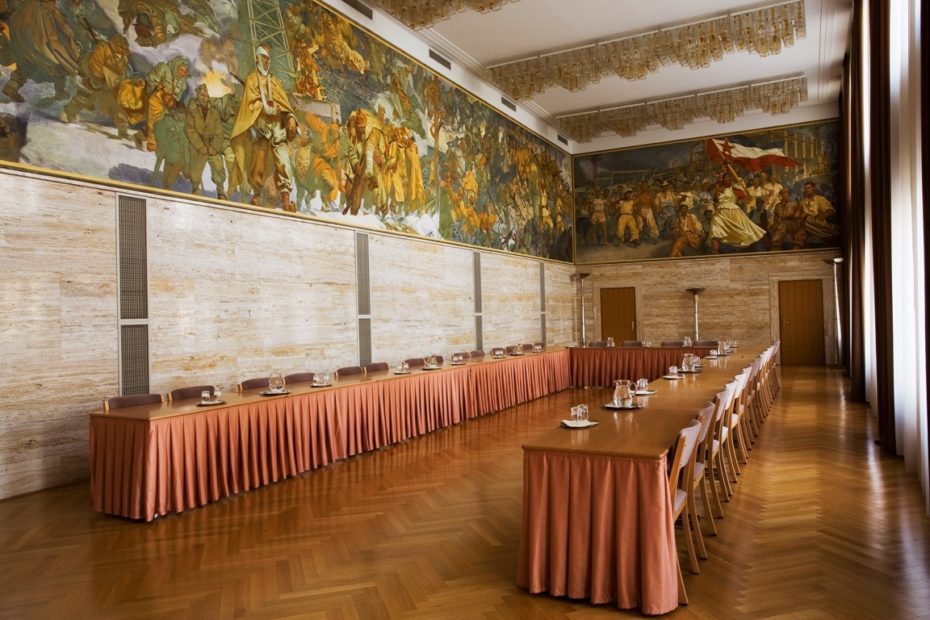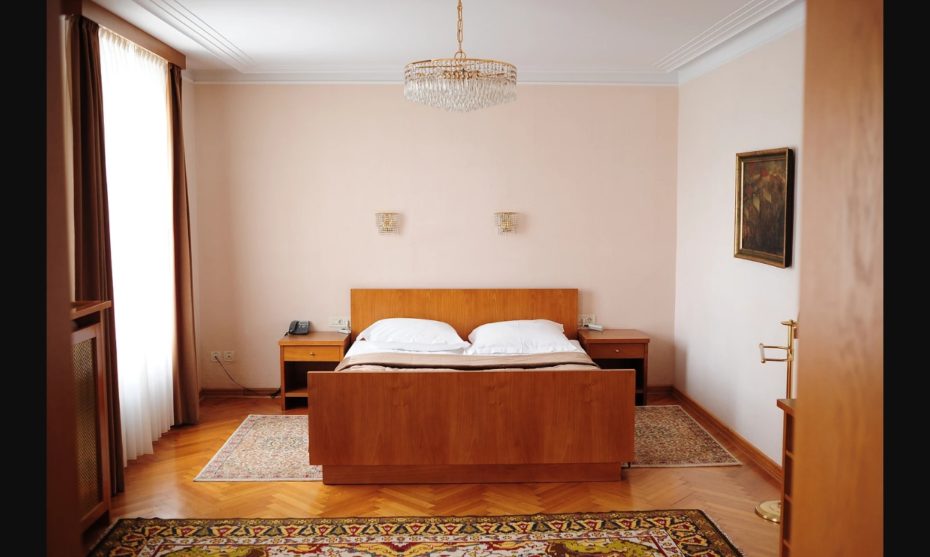 Lake Bled is one of the most picturesque spots to visit in Slovenia. This small lake has all of the ingredients for the perfect getaway…a castle perched high on a hillside, a pretty little island to visit, hiking trails and secluded swimming spots. The Slovenian Alpine resort also home to a very Wes Anderson hotel. The communist era mural in the ballroom is a triumph and be sure to profit from free rowboat hire and the cute lido area to enjoy the lake. A great winter destination for an overall cozy Cold War era vibe!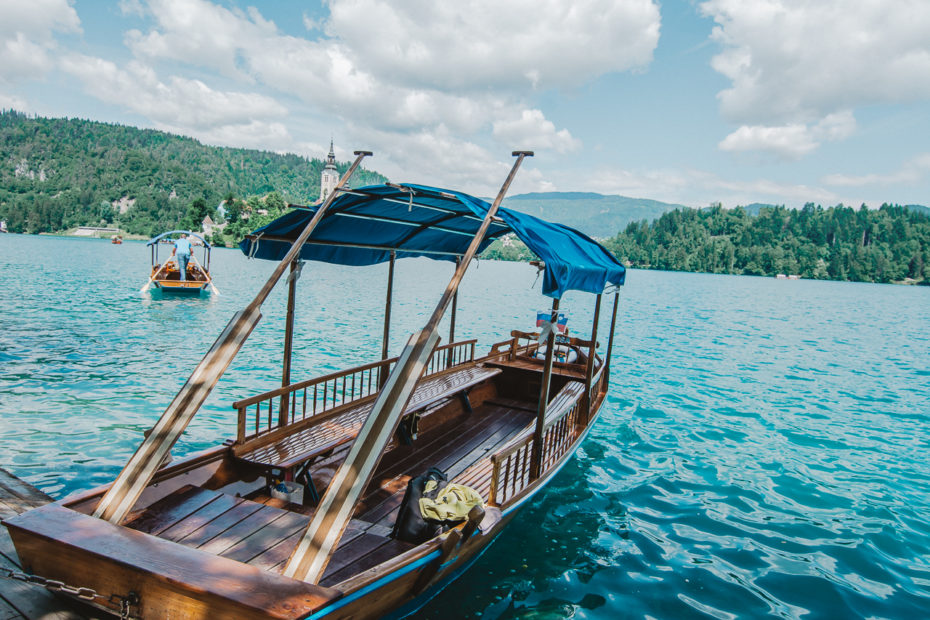 Booking here.



4. New York's Jane Hotel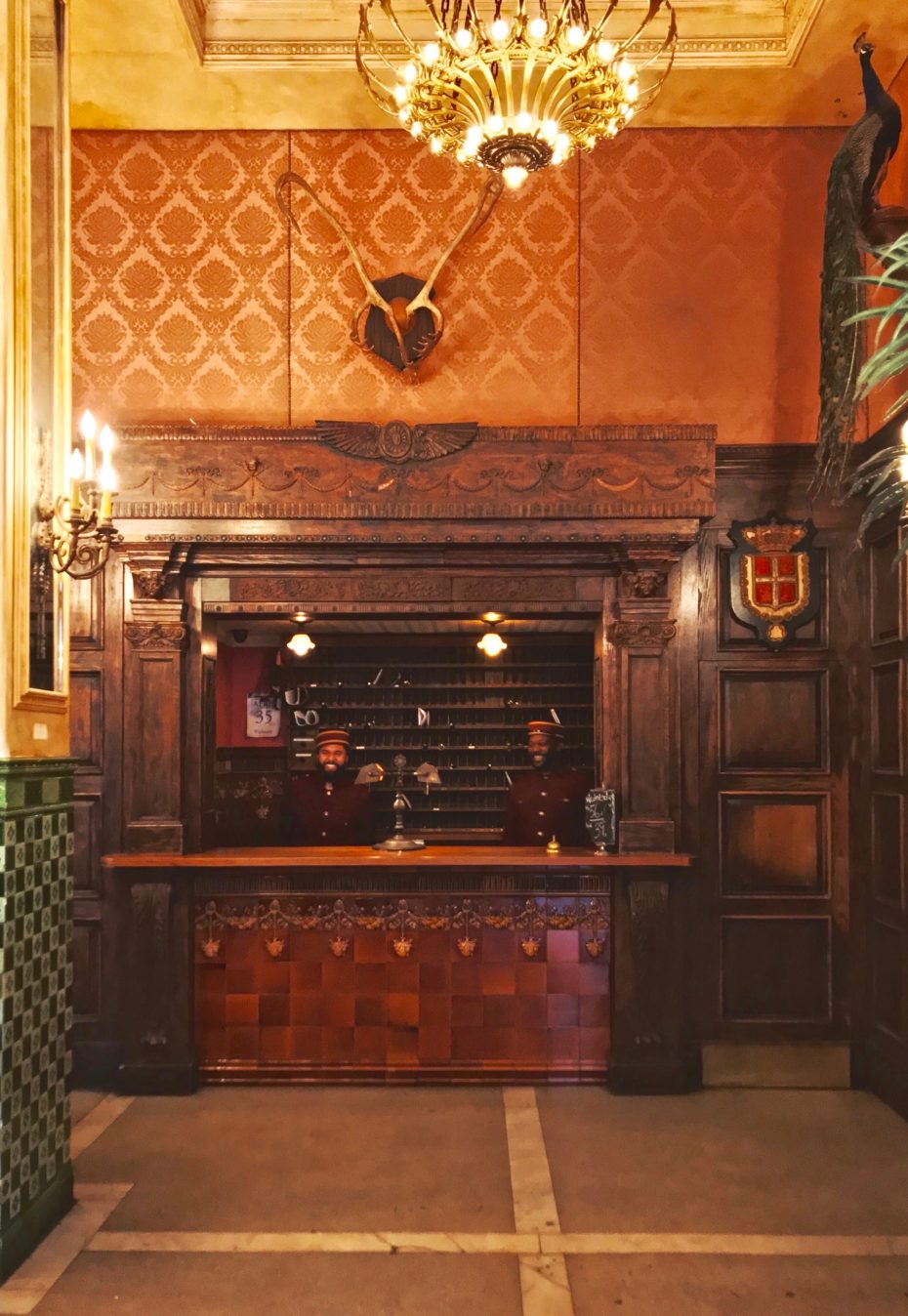 Checking in to the Jane Hotel NYC feels very much like checking into Anderson's own Grand Budapest Hotel. The staff is dressed in burgundy bell boy uniforms, the concierge stands in front of an antique key rack and the Victorian lobby is a step back in time. The $100-per-night standard cabin rooms resemble the compact living quarters of a ship, designed for a sailor's needs at 25 cents per night circa 1908. You'll need to be organized, but yours truly can personally attest to spending 3 nights in a cozy 50-square-foot, Wes Anderson-inspired cabin without complaint. Bunk bed rooms are available too, and bathrobes and slippers are provided for making your way down to the clean communal bathrooms at the end of the hall. Upgrade to the spacious Captain's cabin with an ensuite bathroom for an entirely more luxurious experience with a private terrace and giant bathroom. Hip young things flock to its bohemian ballroom on weekends or the rooftop bar and nightclub in the summer, so if you're staying overnight, ask the bellboy to allocate you a room away from the festivities.
5. Germany's Nudist's Palace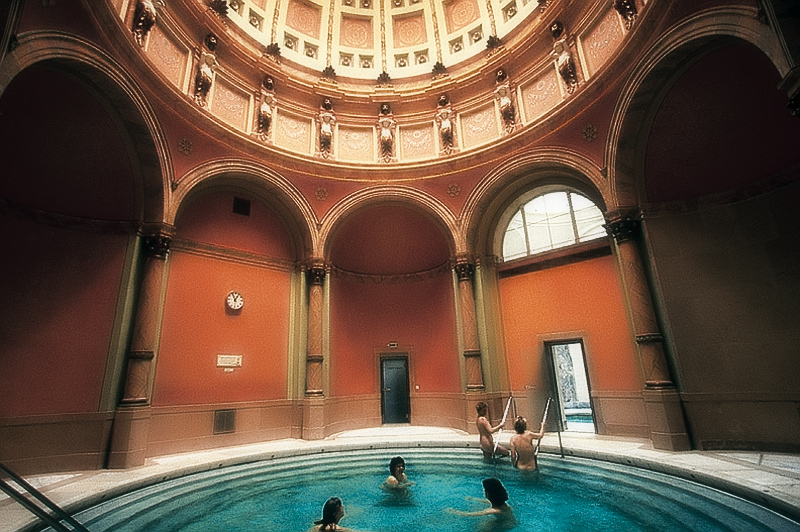 One of the few historic spa towns in Europe where you can bathe in the nude– with both sexes– Baden-Baden is found at the northwestern border of the Black Forest mountain range on small river Oos. The Roman emperor bathed in its mineral waters, as did aristocratic refugees from the French revolutions and later, the likes of Tolstoy, Mark Twain and the Queen Victoria. Where "the Belle Époque meets the Age of Instagram", with its Michelin star restaurants, contemporary art museums and luxury boutiques, the glamour of Baden Baden never faded.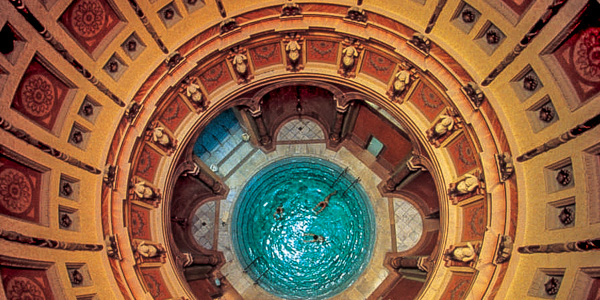 Test the waters of the Friedrichsbad where a no-clothes-allowed rule is strictly enforced, or try the Caracalla Spa, where you can keep your swimsuit on for the most part.
While neither of the spas have their own hotels, we recommend the romantic Hotel Belle Epoque on the outskirts of the town center.


6. Kashmir's Forgotten Houseboat Hotels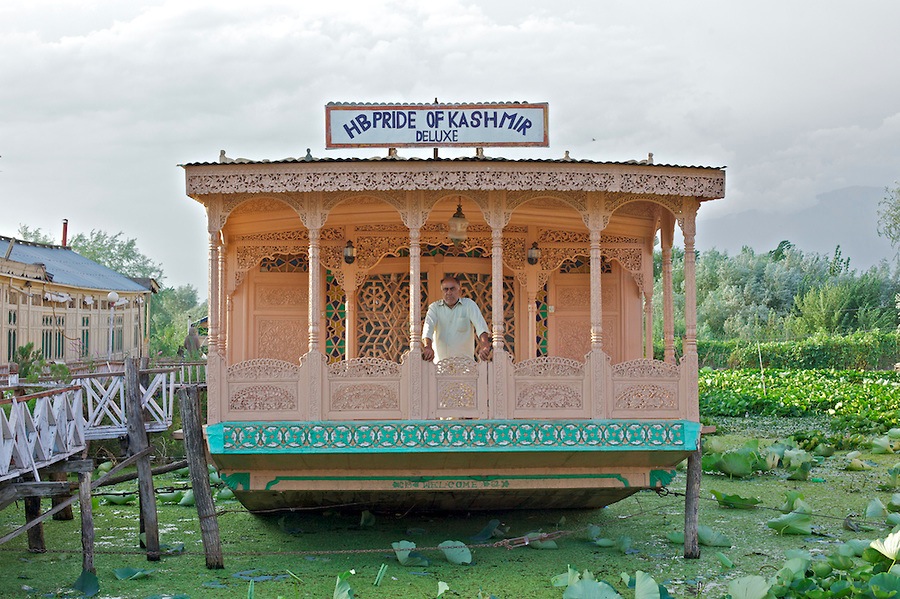 There was a time when these floating hotels that have rested on the lakes of Kashmir since the 1800s, were host to movie stars, artists, writers, famous musicians and wealthy western travellers searching for inspiration and tranquility.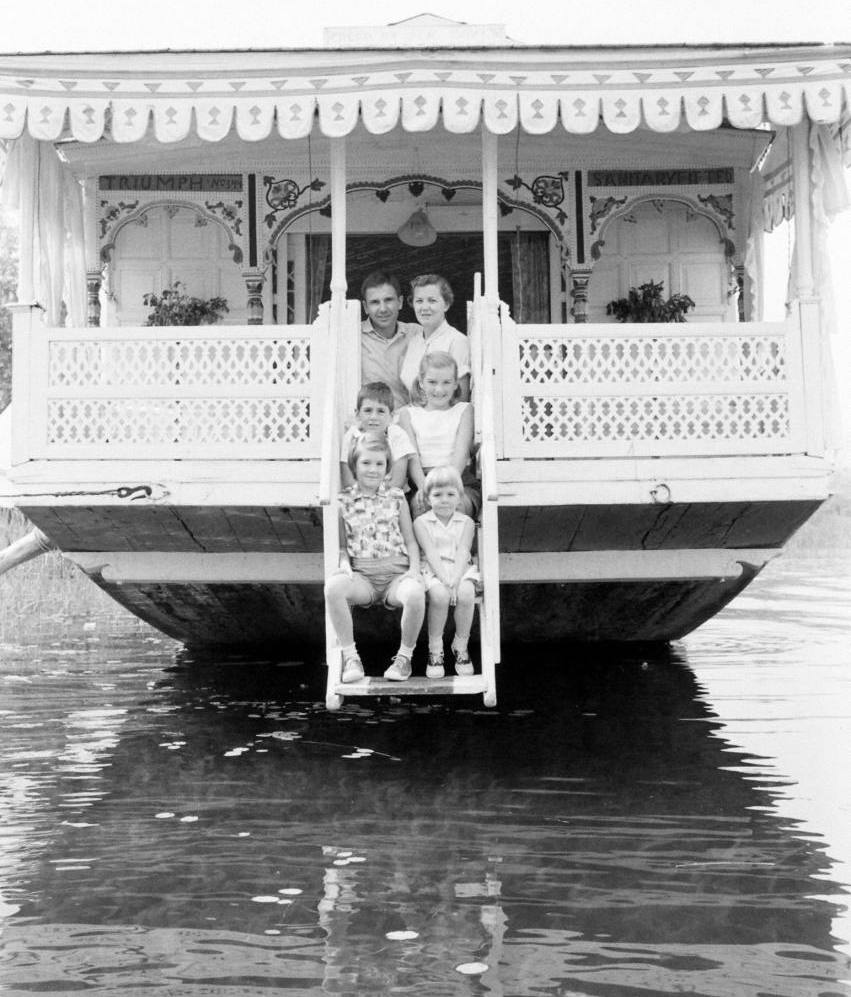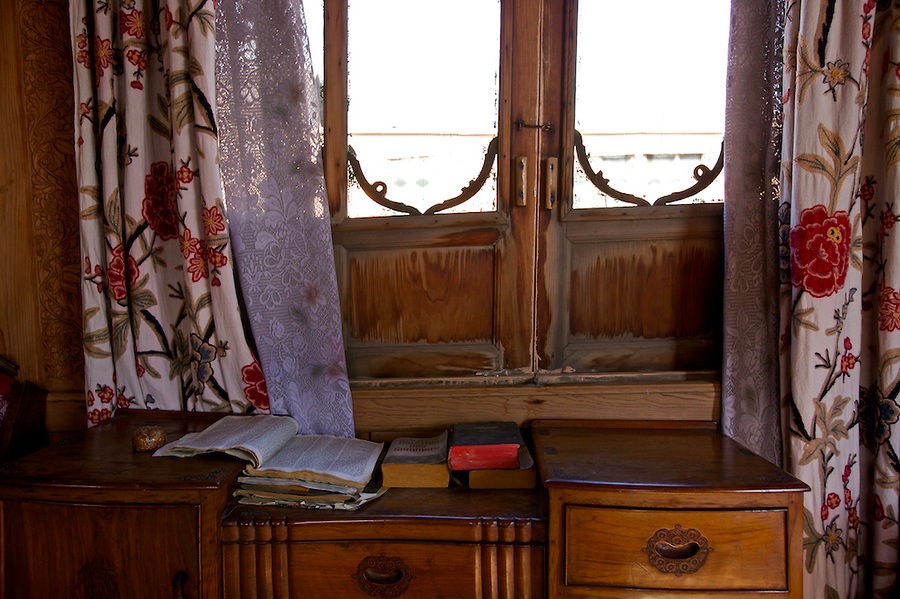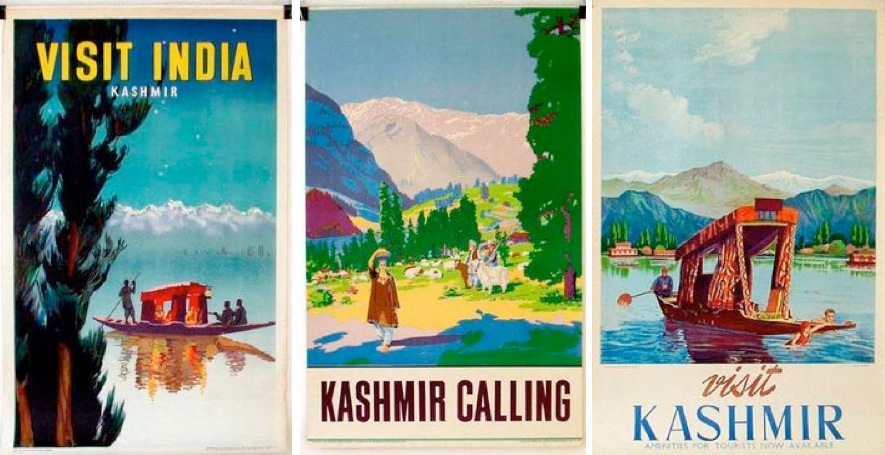 If you're interested in following in the footsteps of Lou Reed or if helping to rediscover the forgotten places on this earth is your kinda thing, discover the story and a list of houseboats in Kashmir here.


7. The Real Grand Budapest Hotel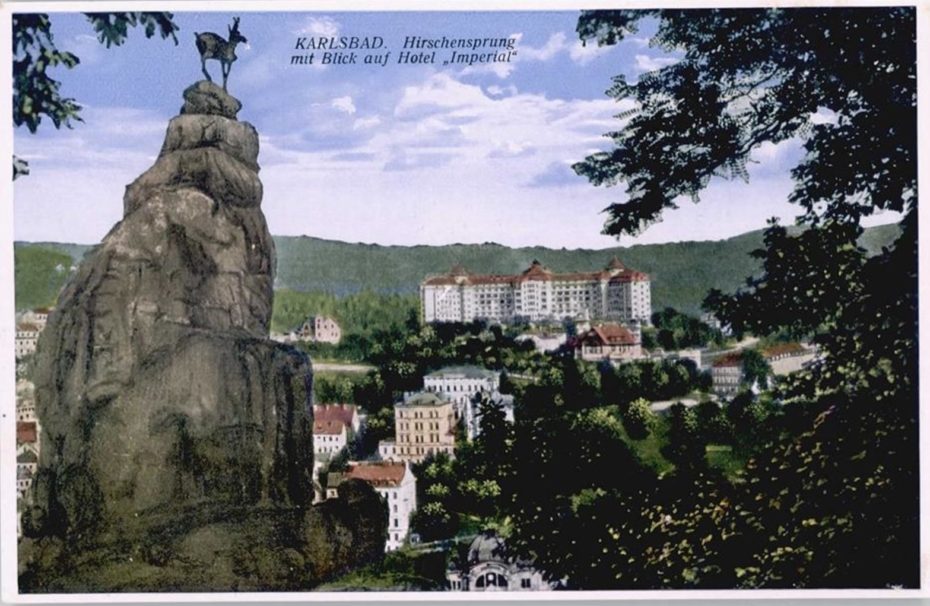 You might not be able to check into Anderson's Grand Budapest Hotel, but you can book a stay in the Czech Republic at the real-life picturesque spa town situated in western Bohemia that directly inspired the director. Anderson studied the architecture of locales like the Grandhotel Pupp and the Hotel Imperial in Karlsbad, where a majestic deer statue and observatory tower overlook the resort, identical to the ones in Grand Budapest's iconic film poster. Having survived the iron curtain, this legendary spa resort and its spagoing guests still consider "the Cure" serious business, drinking from the town's 14 springs and bathing in the mineral-rich waters is said to treat anything from digestive problems to diabetes. Cures also come in the form of a sweet local liqueur concocted from secret herbs and delicious thin wafer cookies with whipped creme.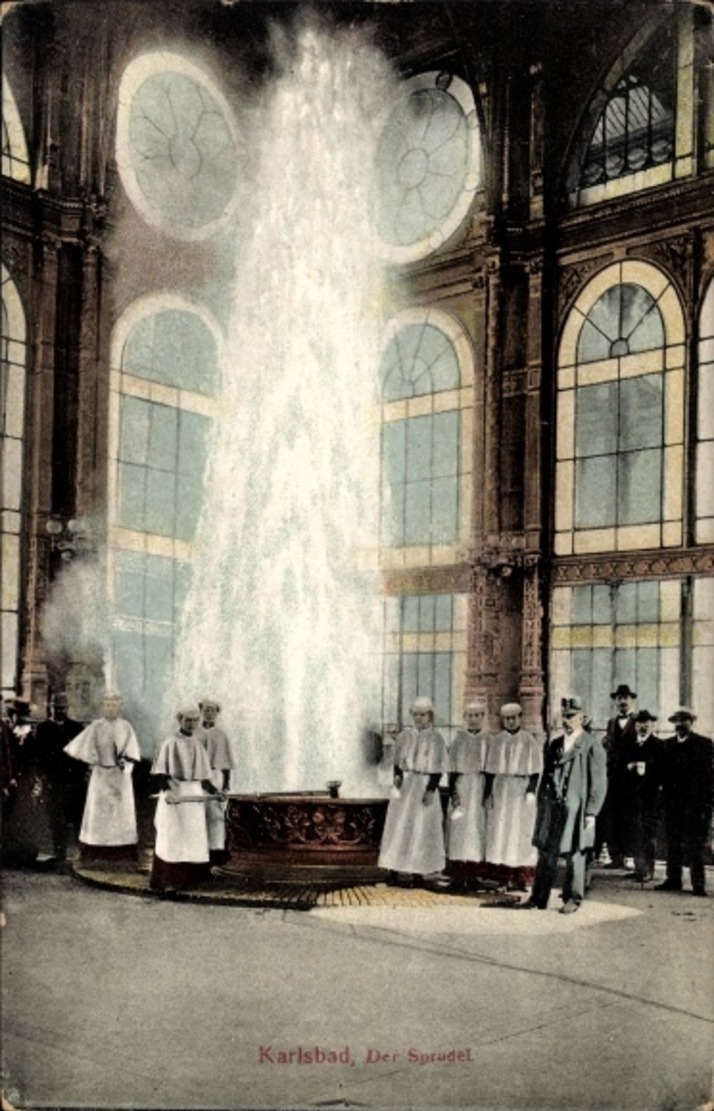 Booking info for the The Grandhotel Pupp or the Hotel Imperial.


8. Ontario's Wes Anderson-themed Airbnb House
In picturesque Price Edward County, Ontario, Canada, you'll find an Airbnb that is an ode to the one and only. Finally, someone had the good sense to decorate their Airbnb, inspired by all Wes' movies under one roof.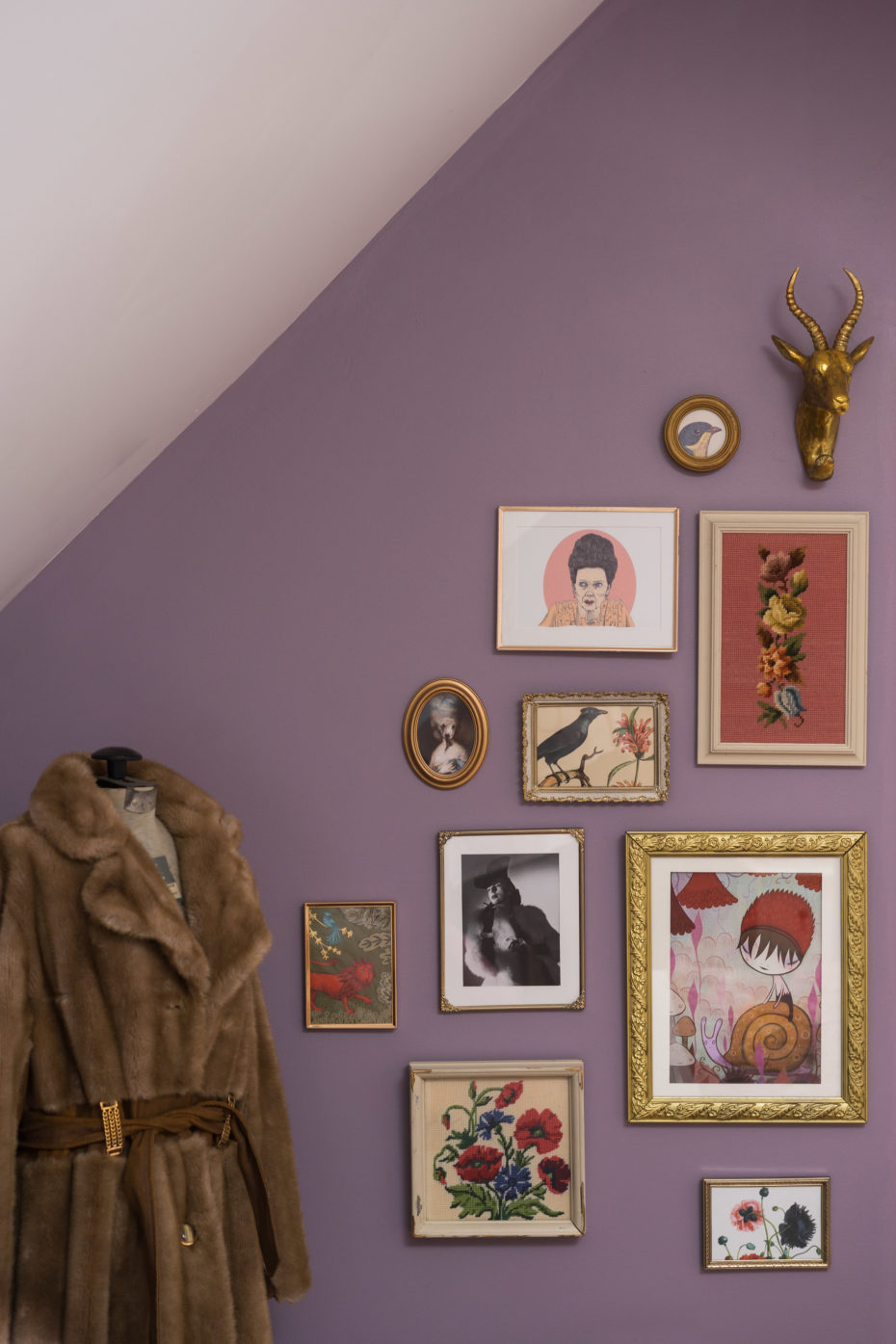 Take a tour here.


9. Berlin's Communist Chic Hotel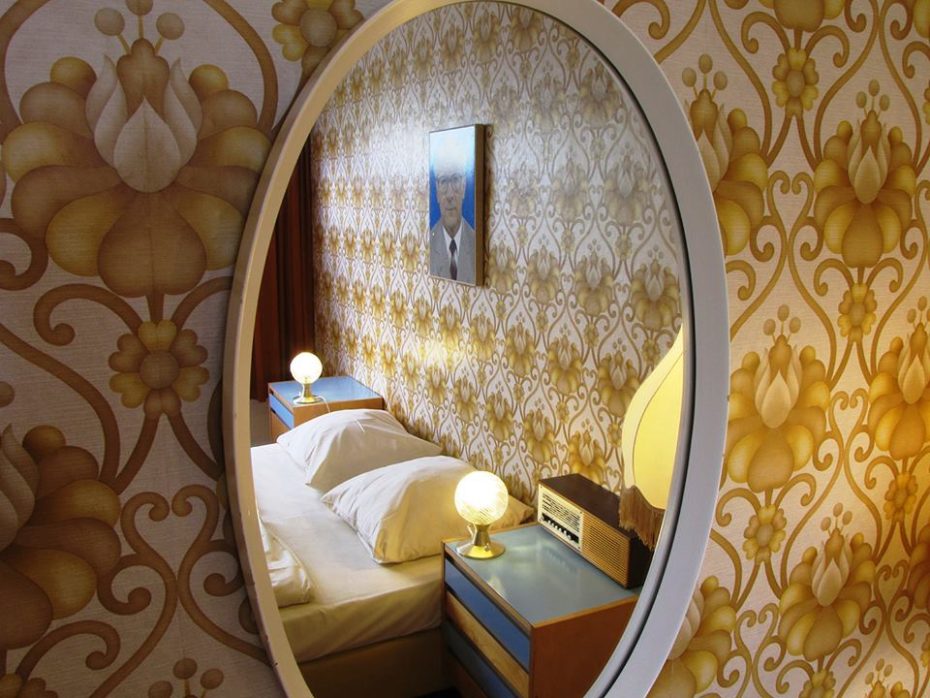 There's a phenomenon that exists called 'Eastalgia' (or ostalgie), referring to a wistful longing for the Cold War era, Berlin Wall-separated, Stasi-policed German Democratic Republic of the 1970s and 80s. Seriously. The phenomenon has even spawned a bit of an industry catering to those with strangely fond memories of the short-lived communist state and its long queues for food, intimidating secret police, cheap tin can cars and television with only three government-controlled channels. Taking it one step further in the heart of Berlin, is the Ostel Hostel.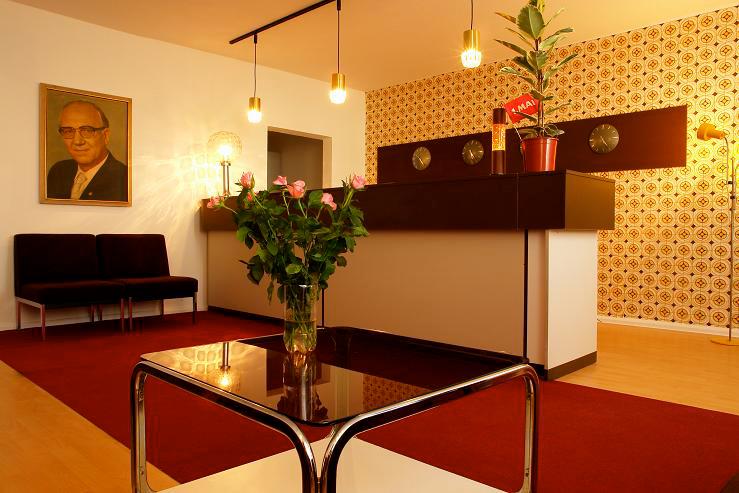 A fine example of GDR architecture, Ostel offers hotel, apartment and hostel accommodation decorated with original cold war-era furnishings, complete with some of the most fabulously kitsch wallpaper you'll ever come across– or the most ghastly; it depends how you look at it, or rather, which side of the wall you were on. Even the room rates are priced to reflect the economy of a communist worker's state. A double 'comfort' room will set you back just €44 per night. So if you're in Berlin and communist time capsules are your thing, give this time travel experience a go.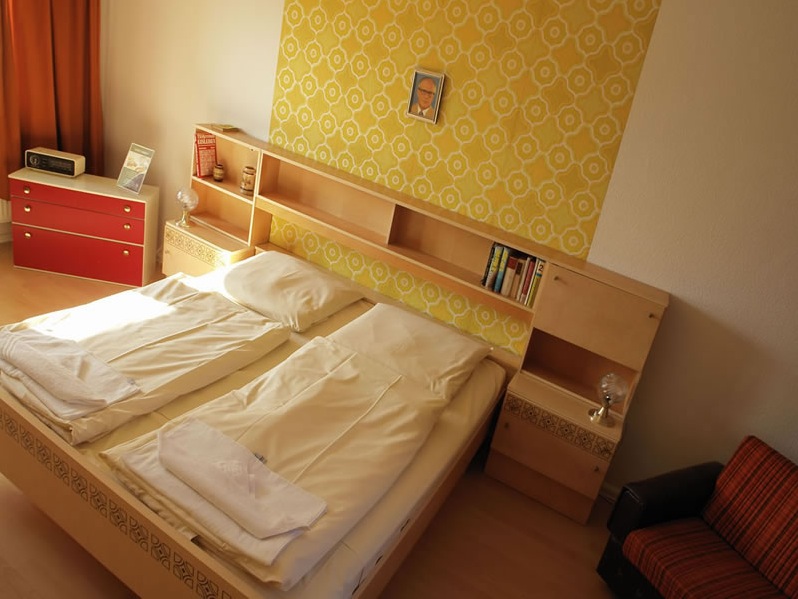 10. Amsterdam's Bridge Hotels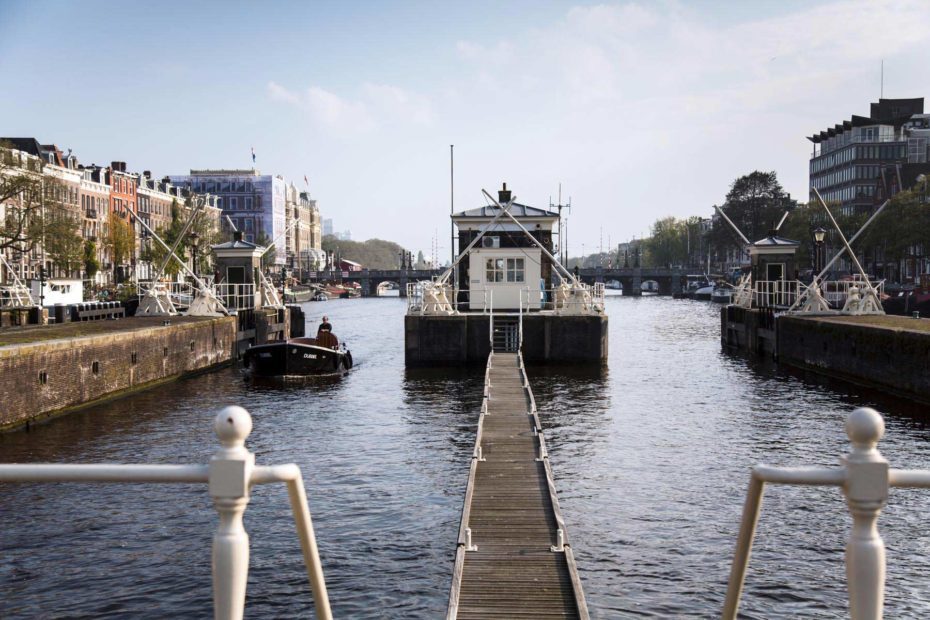 Amsterdam has been busy turning 28 of the city's bridge houses into charming little hotel rooms.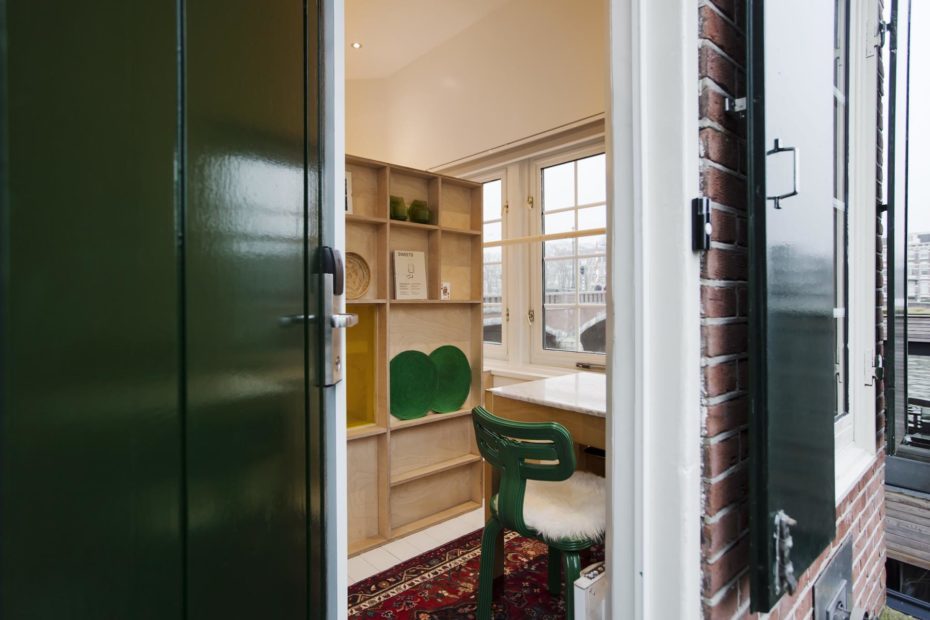 For over a century, these canalside gate houses accommodated the storied bridge keepers whose task it was to conduct the city's water traffic and allow boats to pass. When a centralised bridge control system was introduced at the end of the 20th century, sure enough, the bridge houses became redundant. But Amsterdam is no stranger to evolution; for centuries the historic city centre has been repurposing its old buildings to fit the needs and preferences of each new generation– and fortunately, this generation just so happens to have a penchant for increasingly curious hotel accommodations.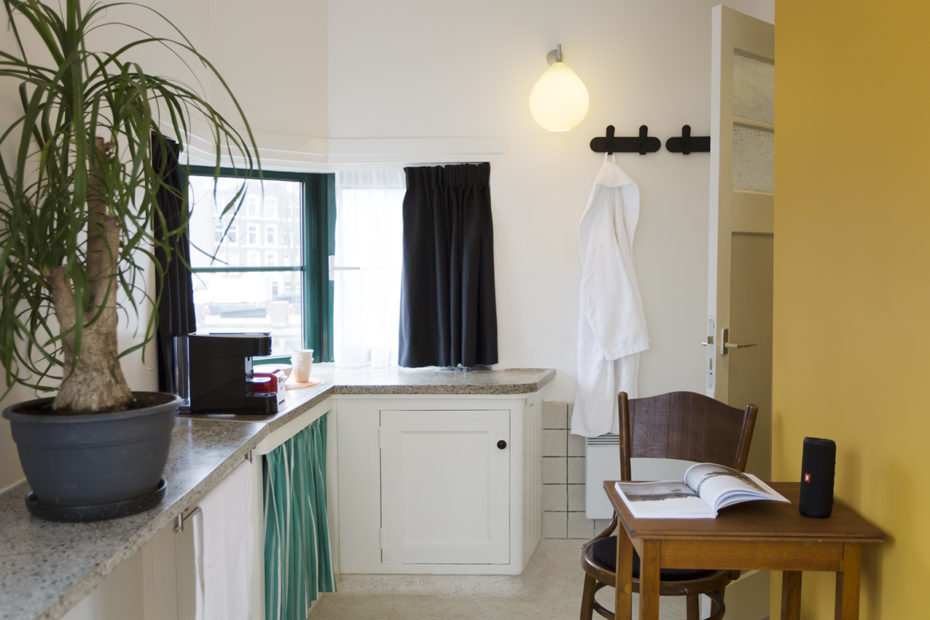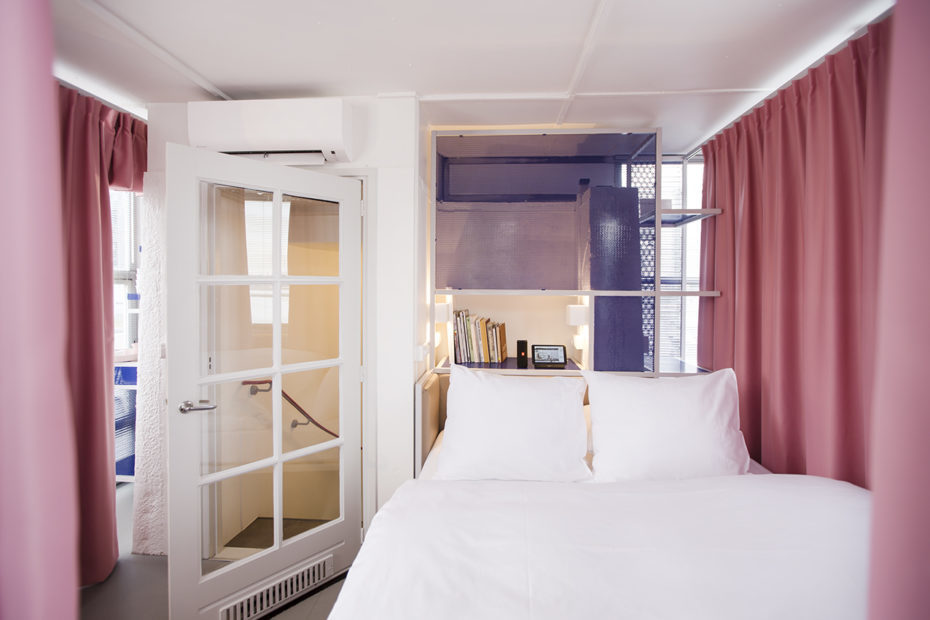 The suites are self-catering and operate with a mobile key system which allows you to unlock your reserved bridge house door via an application upon booking.
More info here.
Bonus: Yosemite's Half Dome Village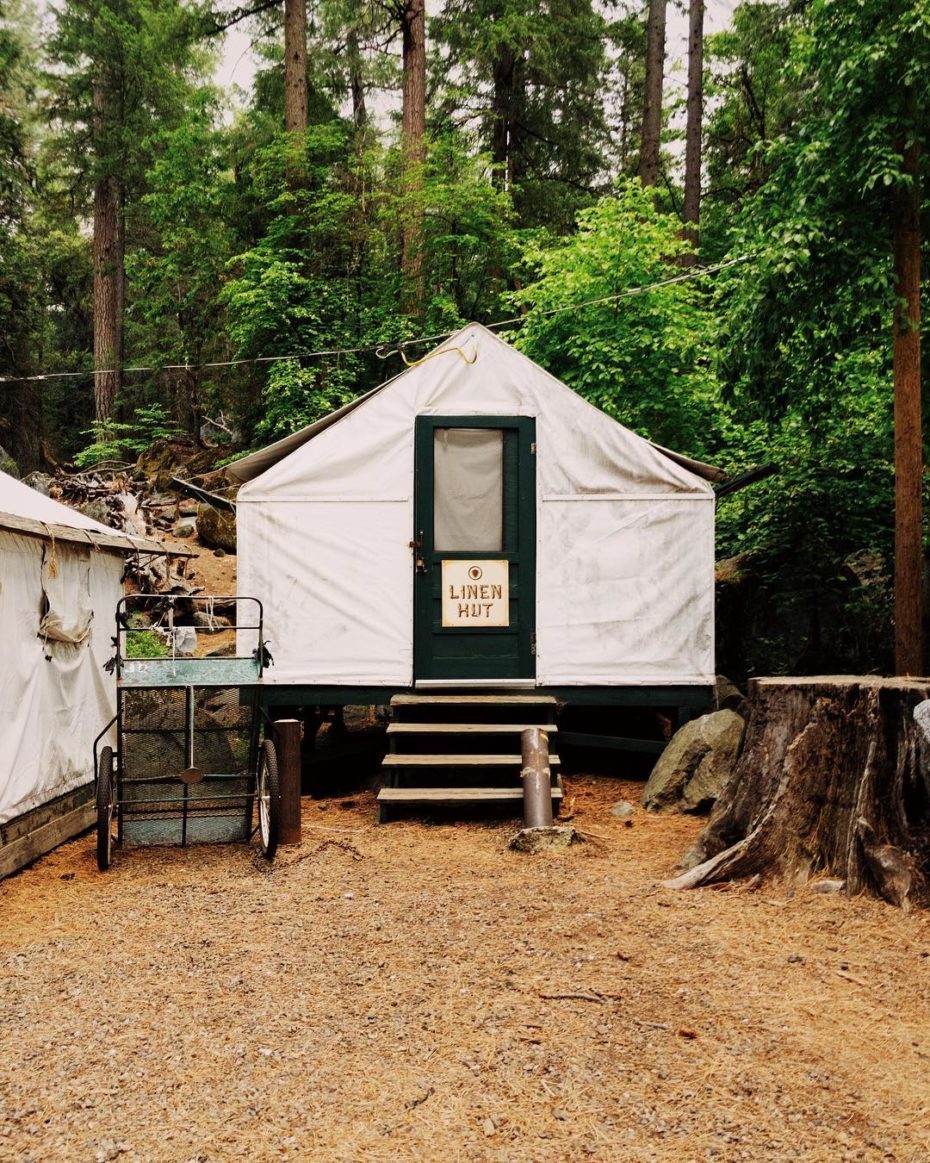 Since 1899 (that's long before Wes Anderson ever made Moonrise Kingdom), this charming campground has been welcoming travellers to Yosemite National Park with its picturesque tented accommodation and cinematic backdrops. This place my friends, is the real Moonrise Kingdom.
Take a virtual tour of the camp here.