So this weekend, I partied in an abandoned bomb shelter.
Thirty meters below the streets of Paris, in a 1500 square meter labyrinth built to withstand an atomic blast of the Cold War era, awaited a night to remember…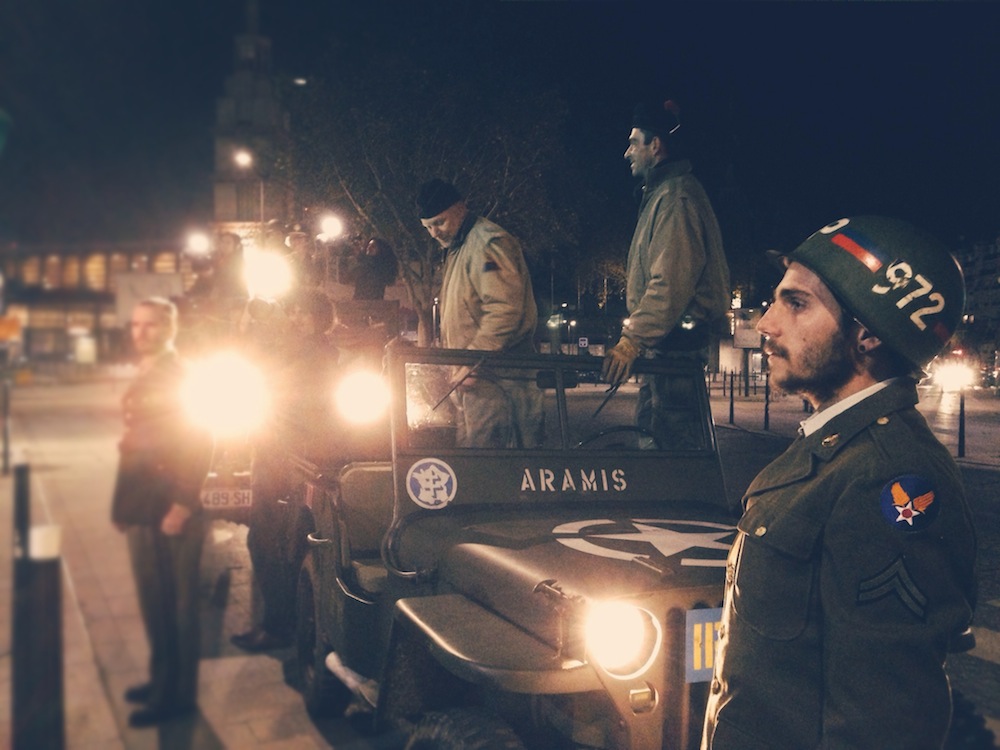 Thundering down the boulevard in WWII jeeps and tanks, our military escorts arrive at the secret meeting point in Paris, revealed to us just hours earlier.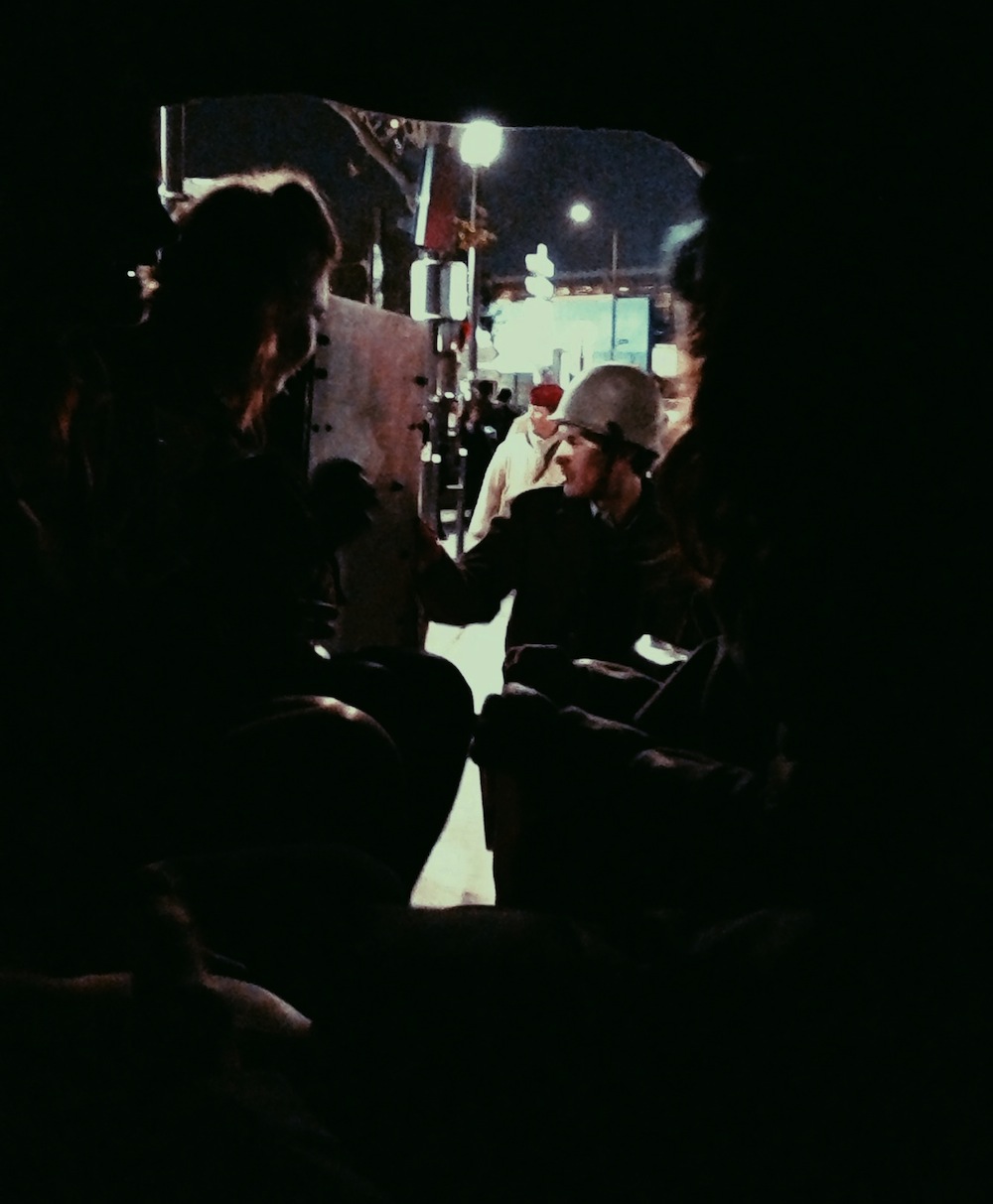 We pile into the tanks and begin belting out the French national anthem as the hulking machines set off …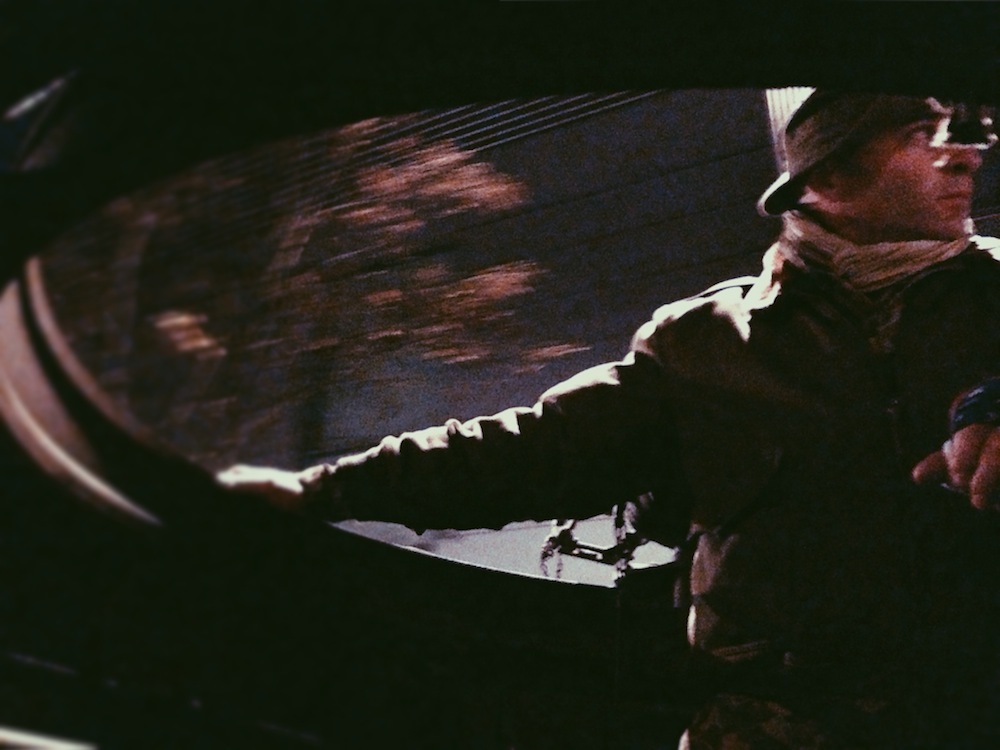 Have you ever ridden in a WWII battle tank? It's not the smoothest ride in town but it certainly got my adrenalin going.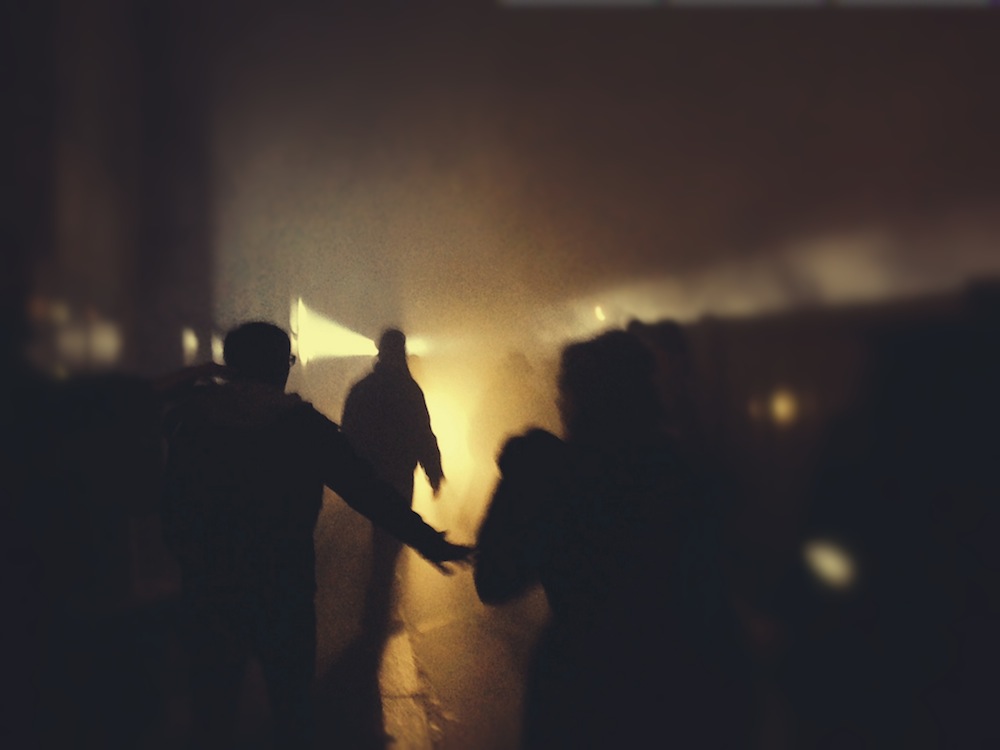 We unload into chaos. Sirens wailing, soldiers barking orders in the thick fog, sandbags piled high and machine guns at the ready.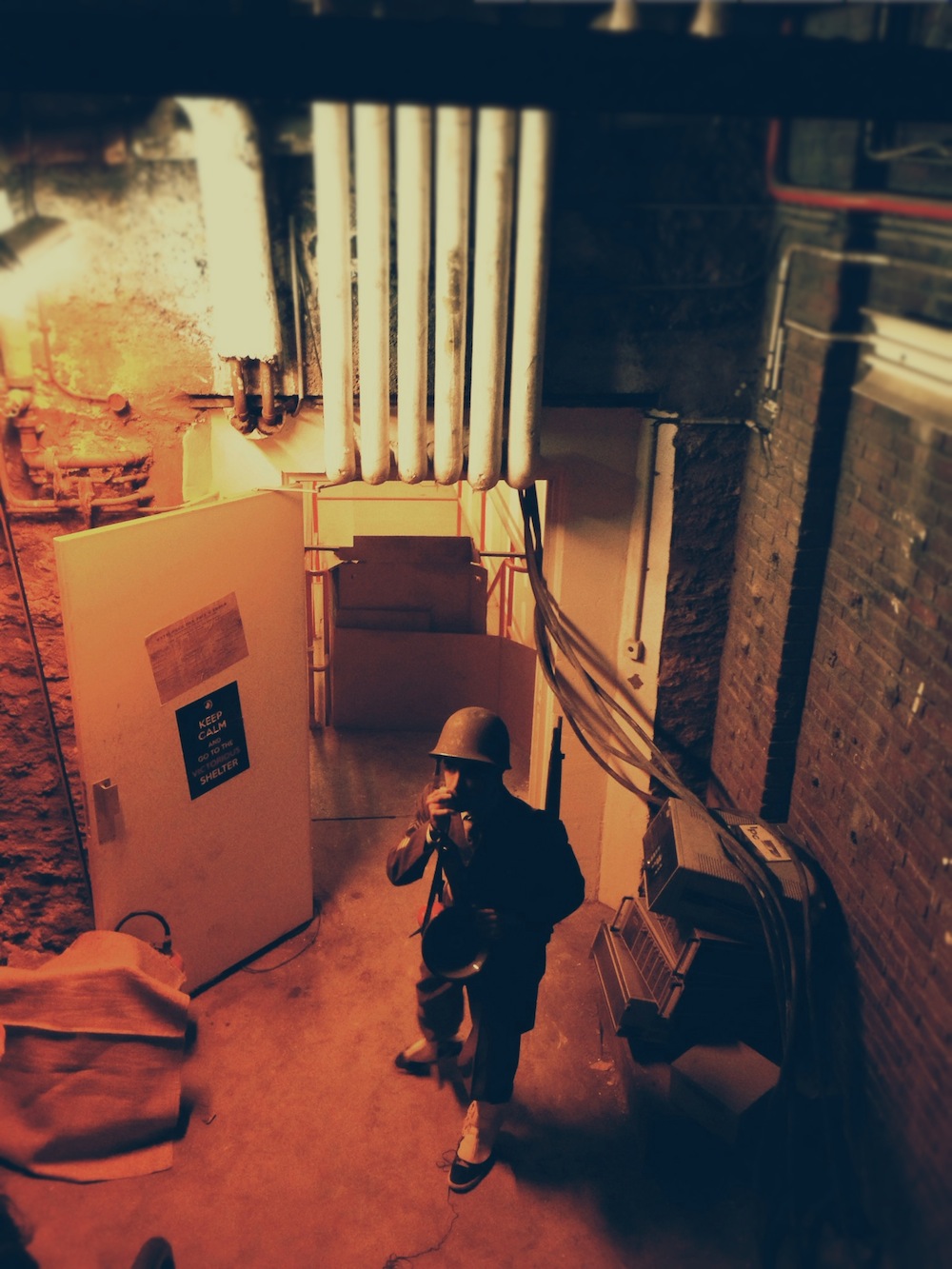 We've entered a cold, strange building where we're promised refuge.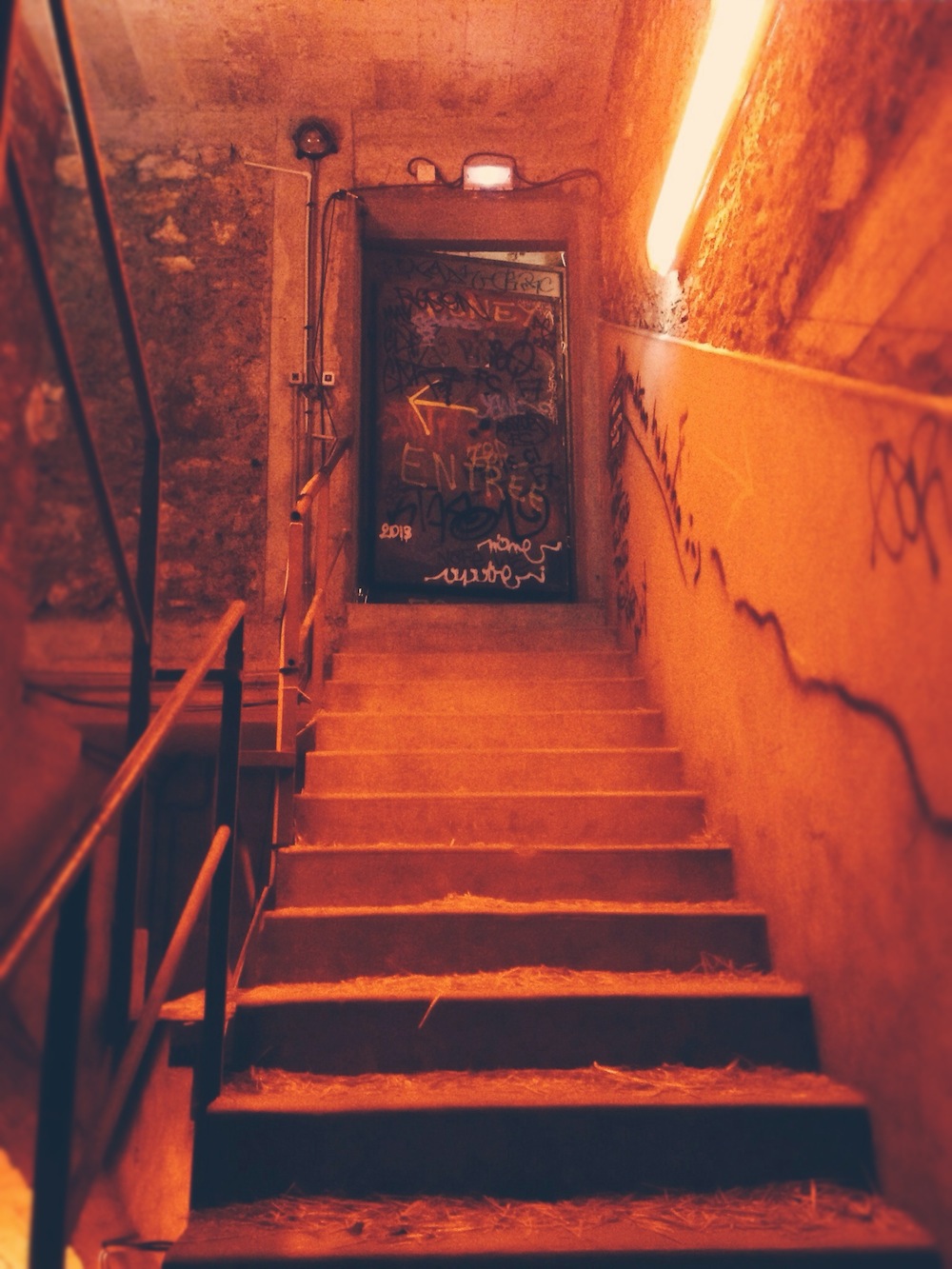 And we're in … leaving Paris above us. Hopefully it will still be there when we re-surface.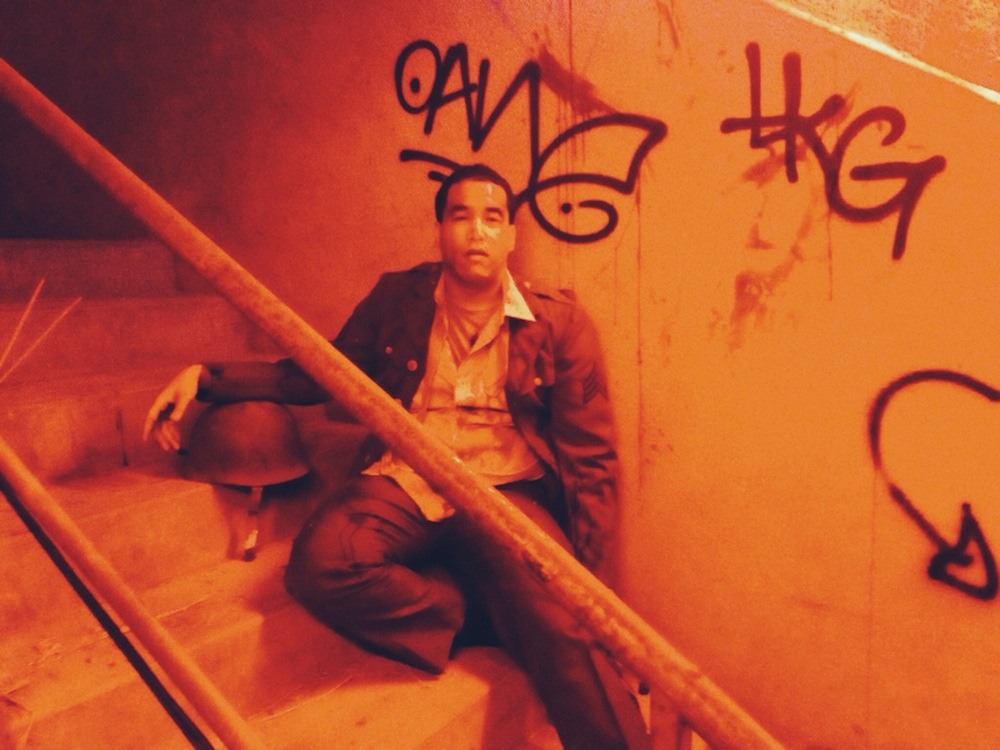 On the stairway, a wounded soldier is slumped against the wall, he looks in a bad way, but we have to keep moving…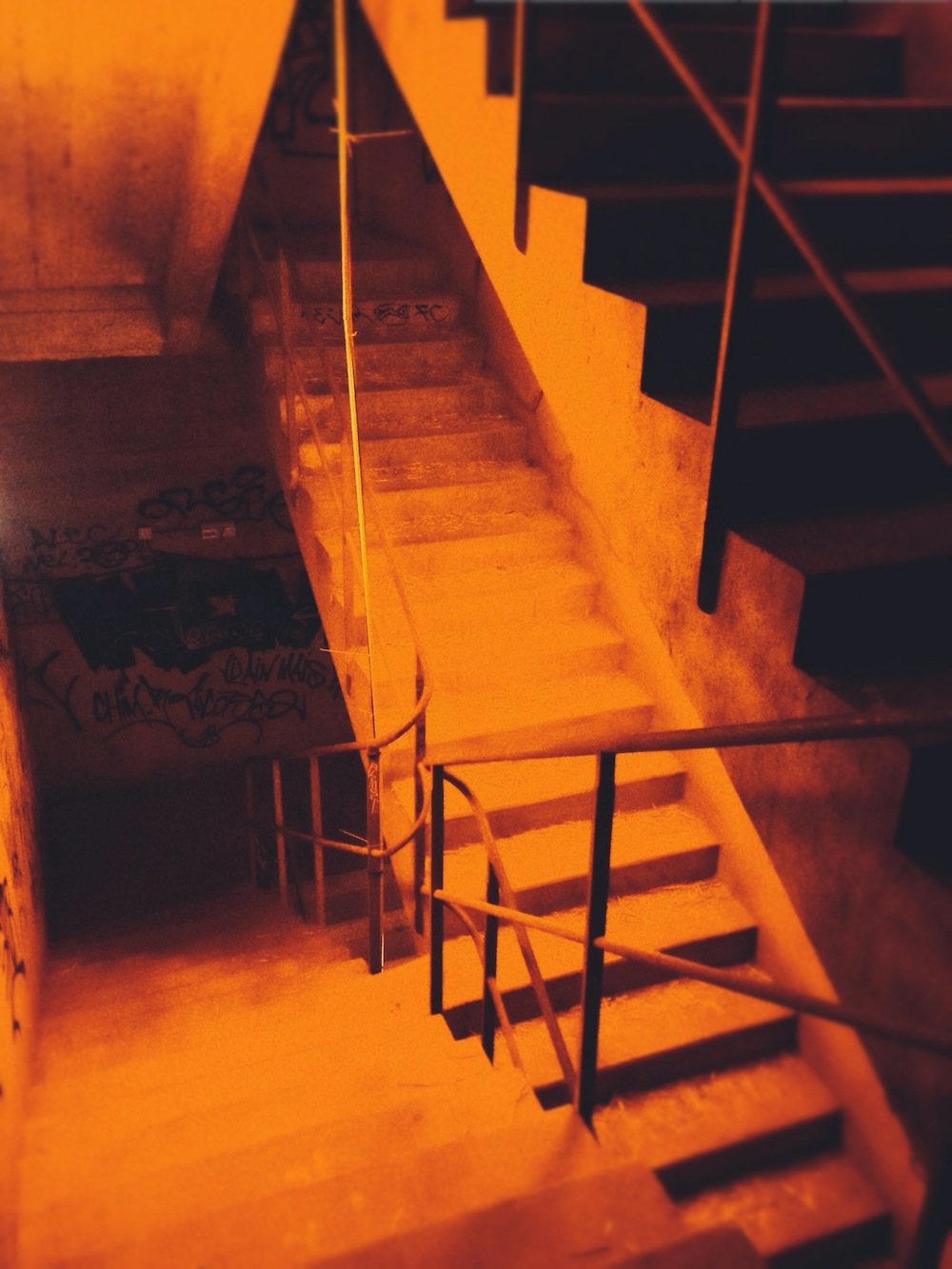 It's a long way down, at least five levels deep; the dimly lit double staircase seems never ending.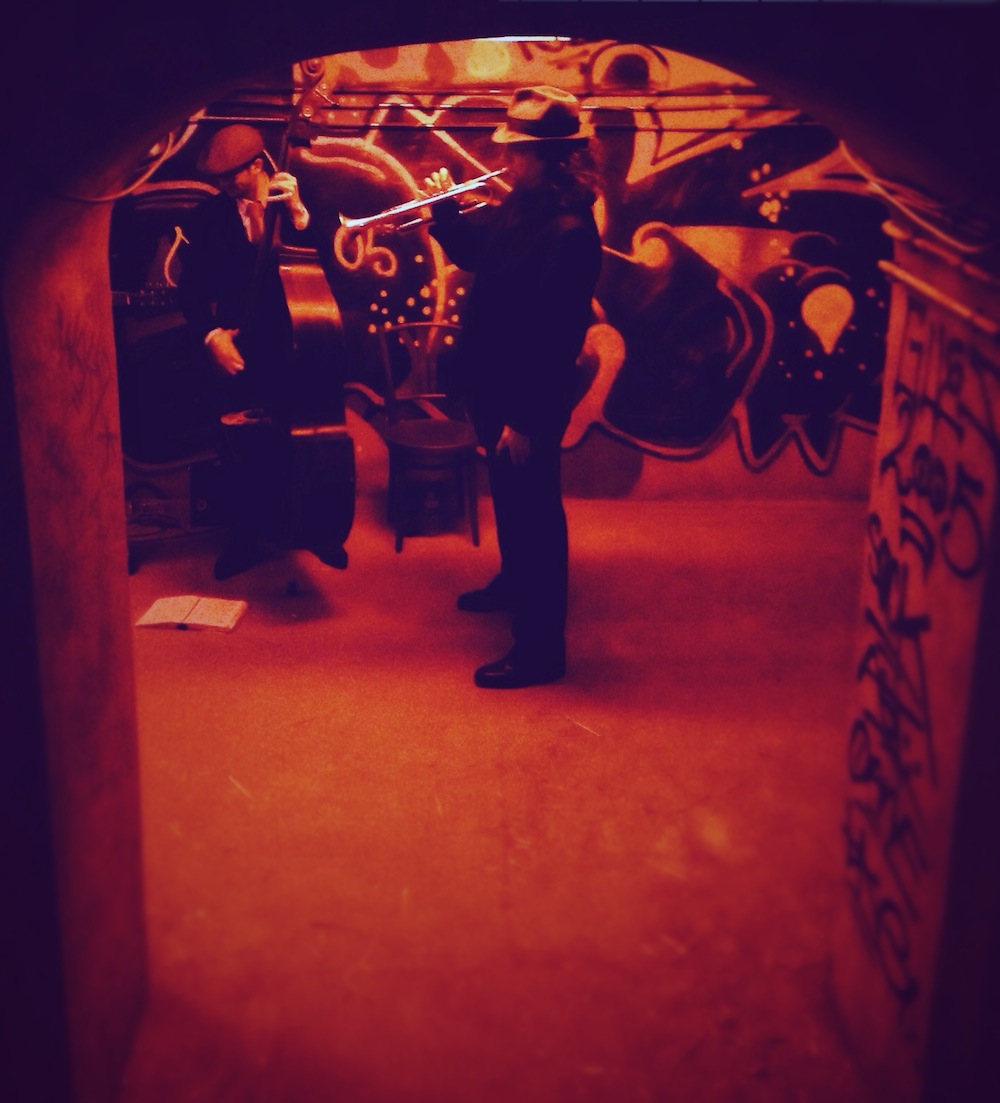 Finally we reach the bottom and seem to have found a Parisian underworld where even in wartime, the band still plays and the party must go on …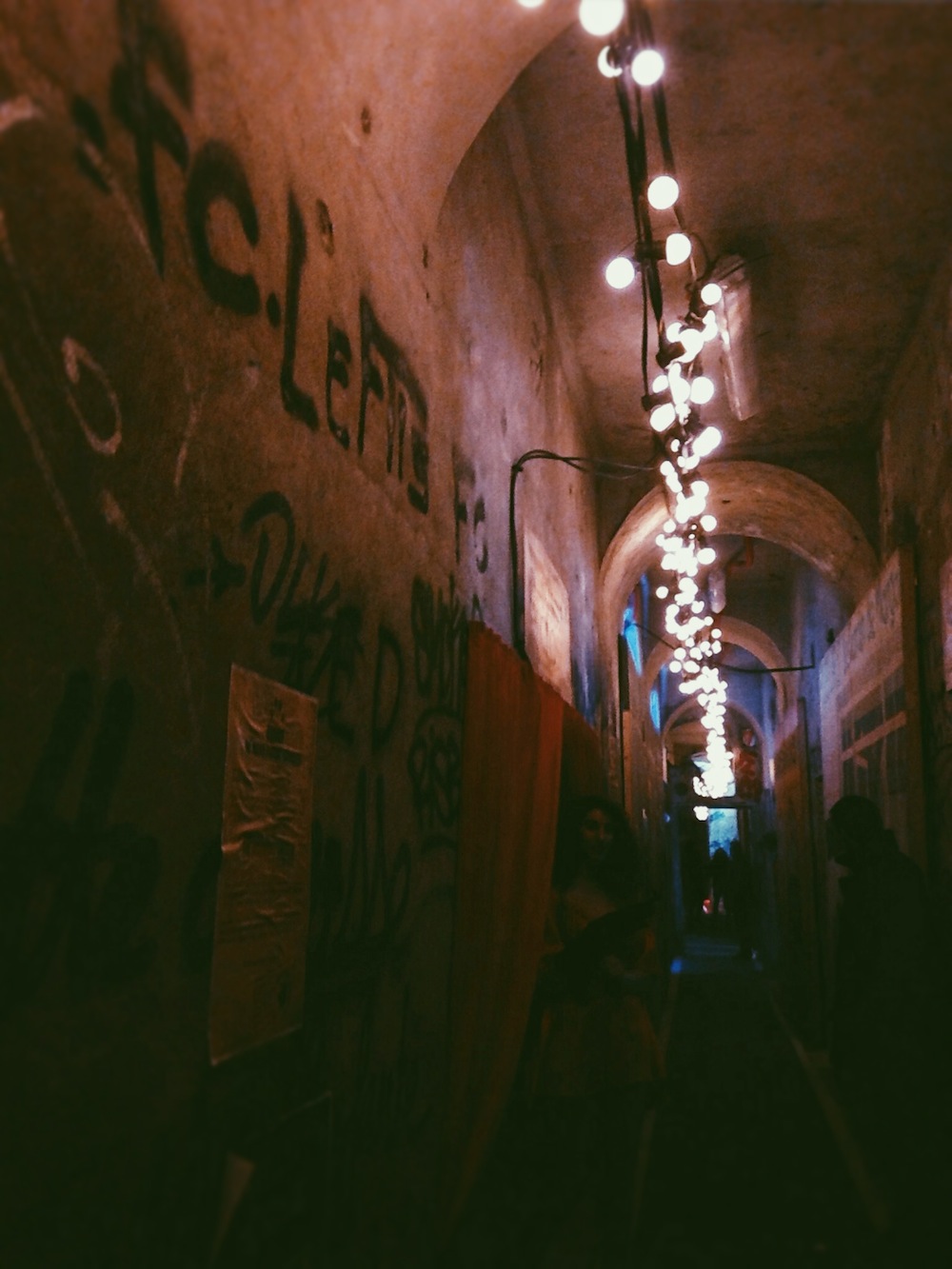 The noise of the air raid sirens above ground are now replaced by 1940s swing music and the underworld awaits…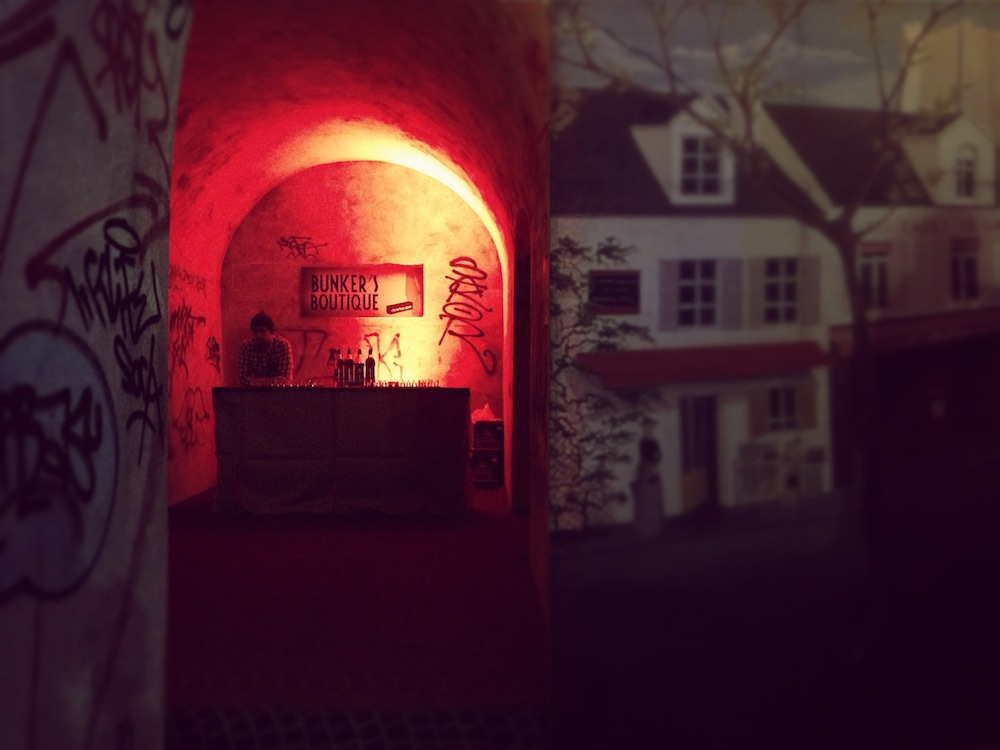 Our hosts are the clandestine organisation that goes by the code name, We are the Oracle (WATO), part of the resistance against the oppressive Y.A.N.O regime (a.k.a Your Average Night Out).
See what I did there?!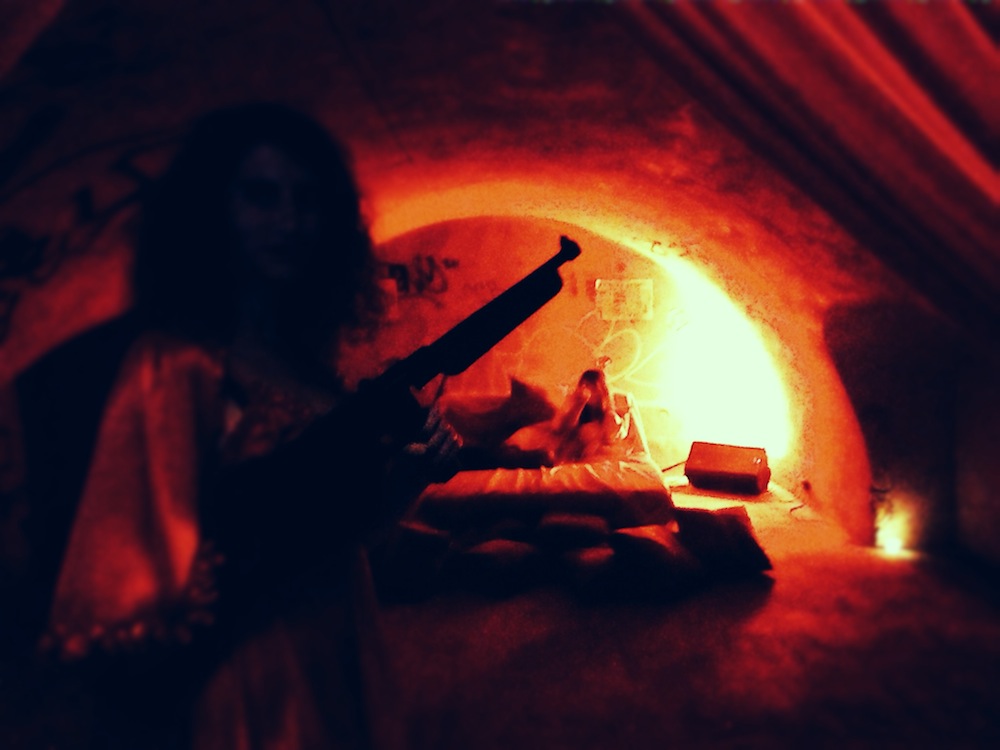 Our bunker is a microcosm of Paris after dark. Even the Madames of Pigalle have made it down here with their working girls who tempt you from a makeshift boudoir of silk-covered mattresses on concrete.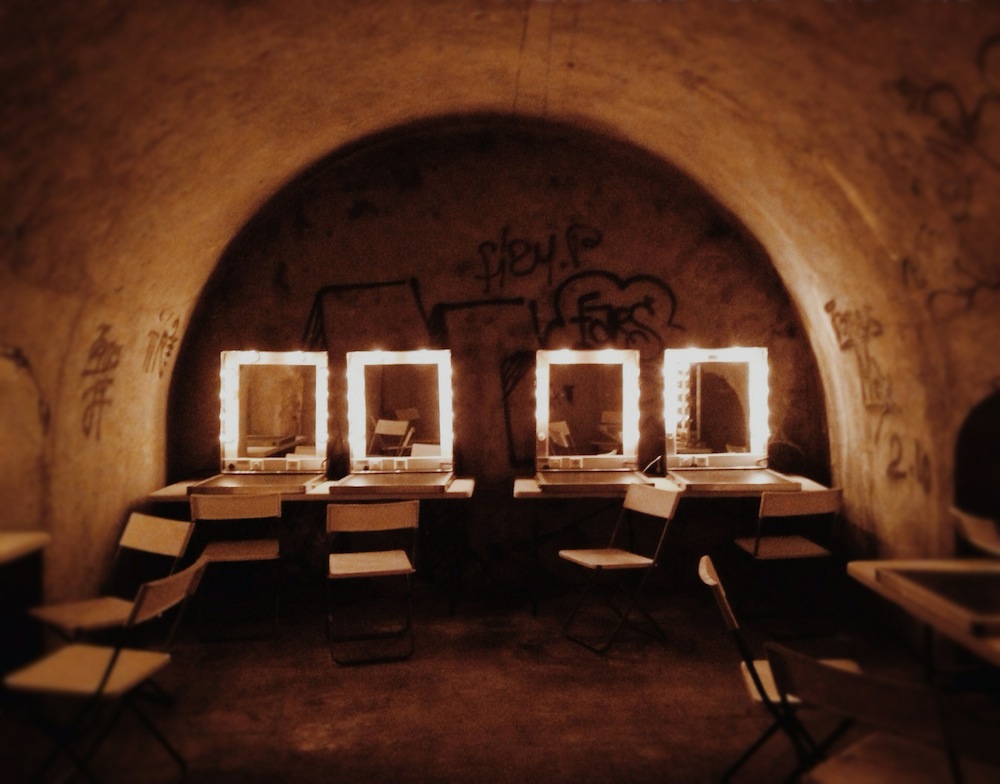 A powder room for the ladies … (even if lipstick has been rationed).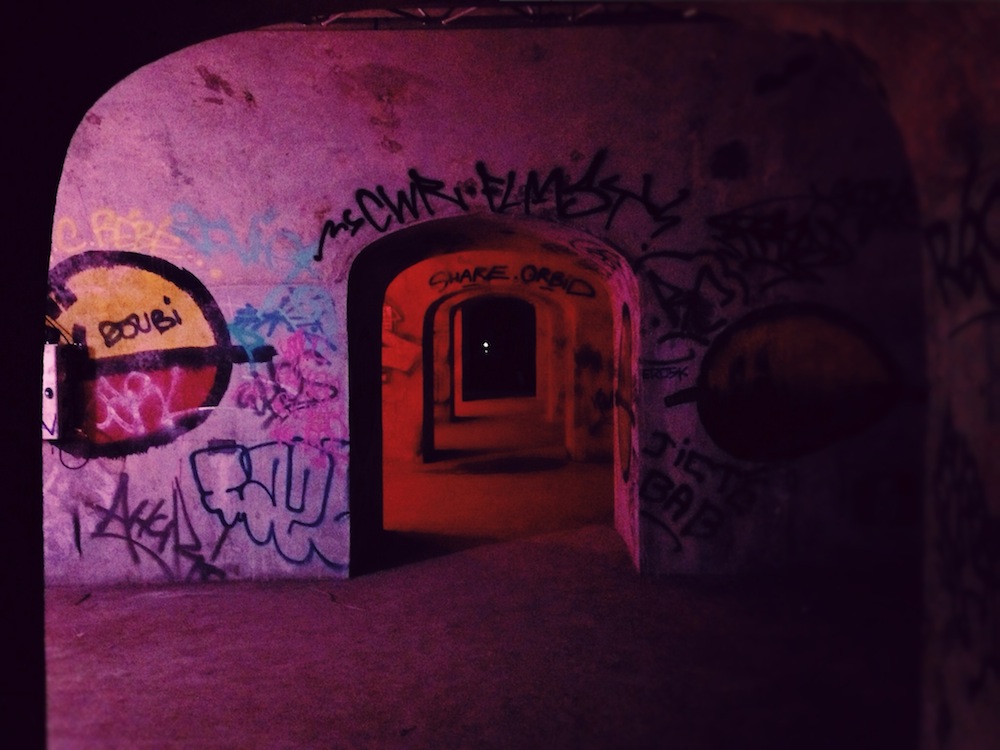 As we go further down the corridor, there are deep passageways covered in graffiti that lead to dark and unknown corners.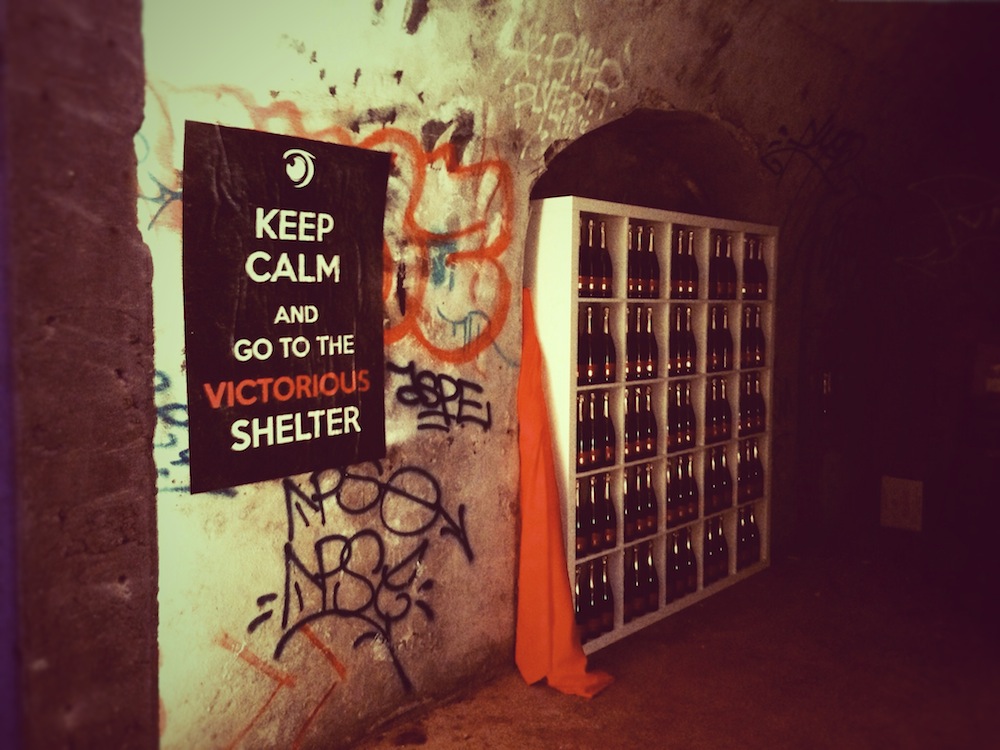 But of course, first and foremost, we came here to wet our beaks…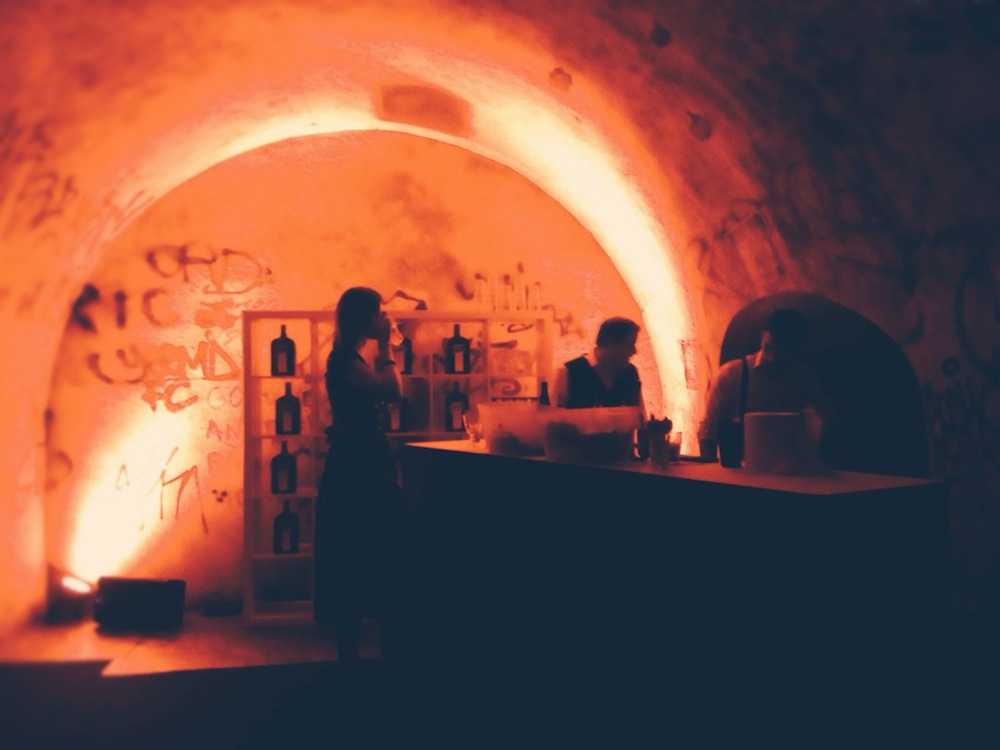 To the bar!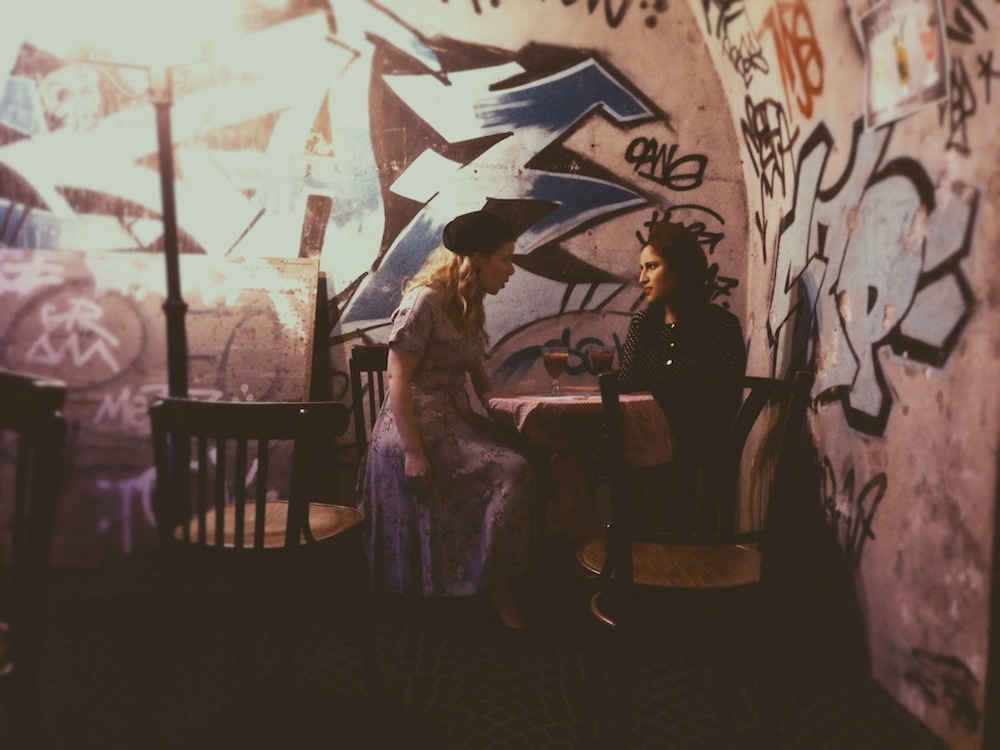 Trying to make the best out of their wartime digs, a café with bistrot tables has been set up for trading enemy secrets over bottles of wine. We seat ourselves across from two elegant Parisiennes in the corner…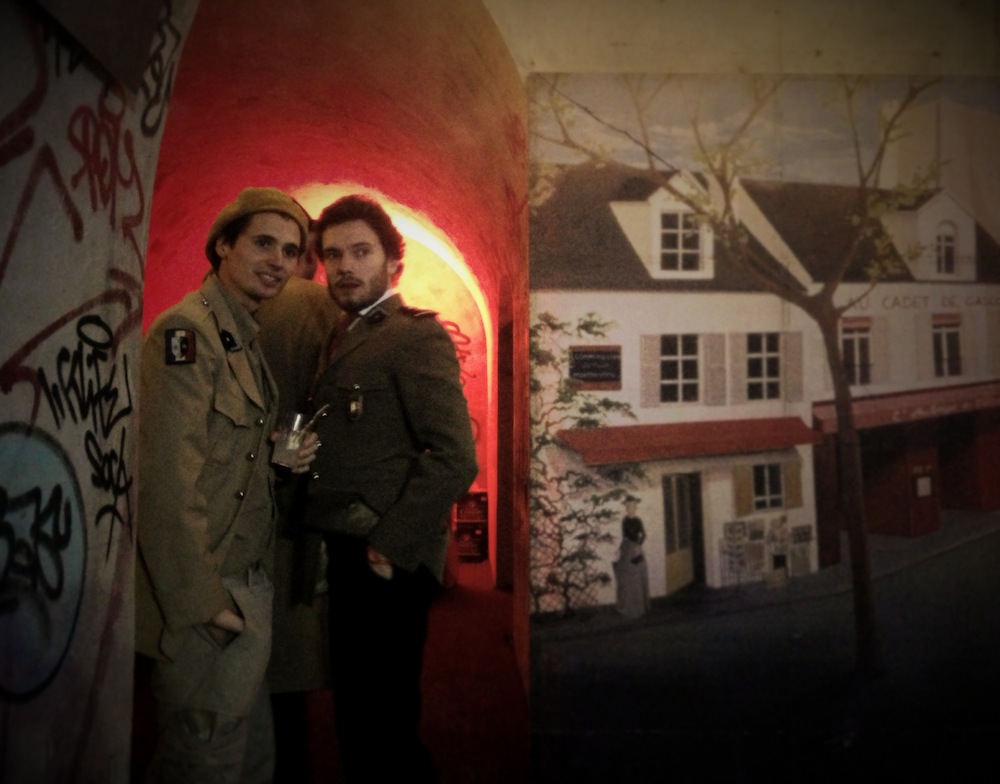 … who seem to have caught the eye of a couple of young officers that just walked in.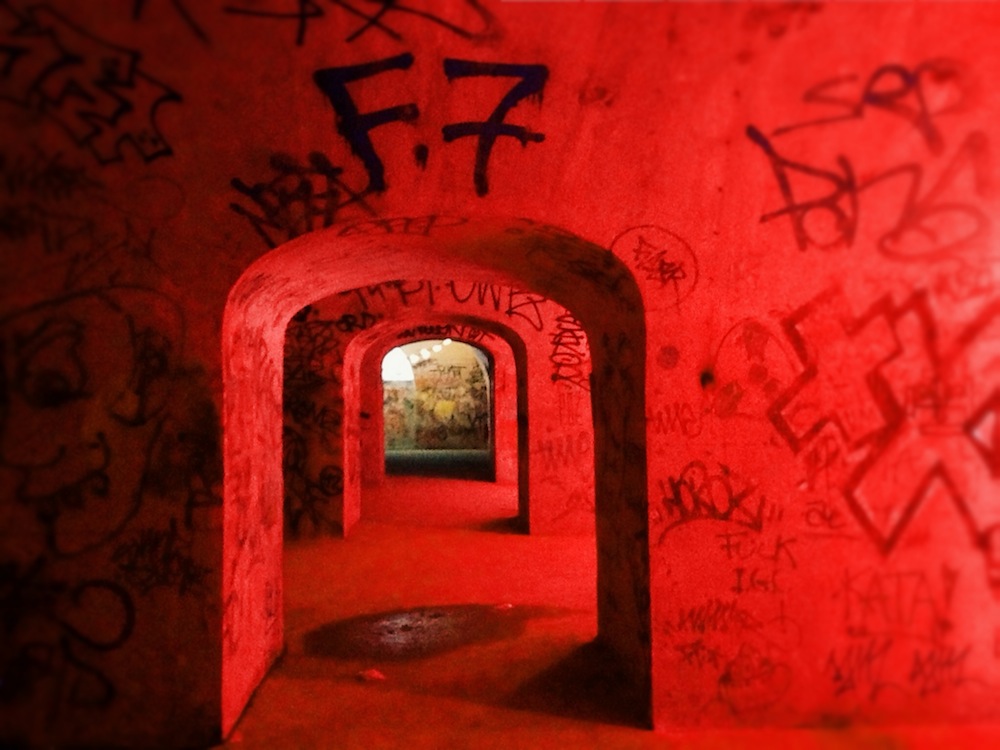 While they get acquainted, let's explore the bunker further. To let you know exactly where we are, our after dark underworld is 30 meters below the old laboratories once belonging to the Ministry of Transport in Paris' 15th arrondissement. This top secret bunker wasn't declassified until 1982.
Although we seem to have been transported back in time to WWII this evening, the bunker itself wasn't built until 1949, along with the laboratories at ground level. Before that, these deep underground passages were part of the stone quarries of the medieval Parisian catacombs. It became active as a bomb shelter during the Cold War era with the looming threat of an atomic bomb that would turn Paris to ashes.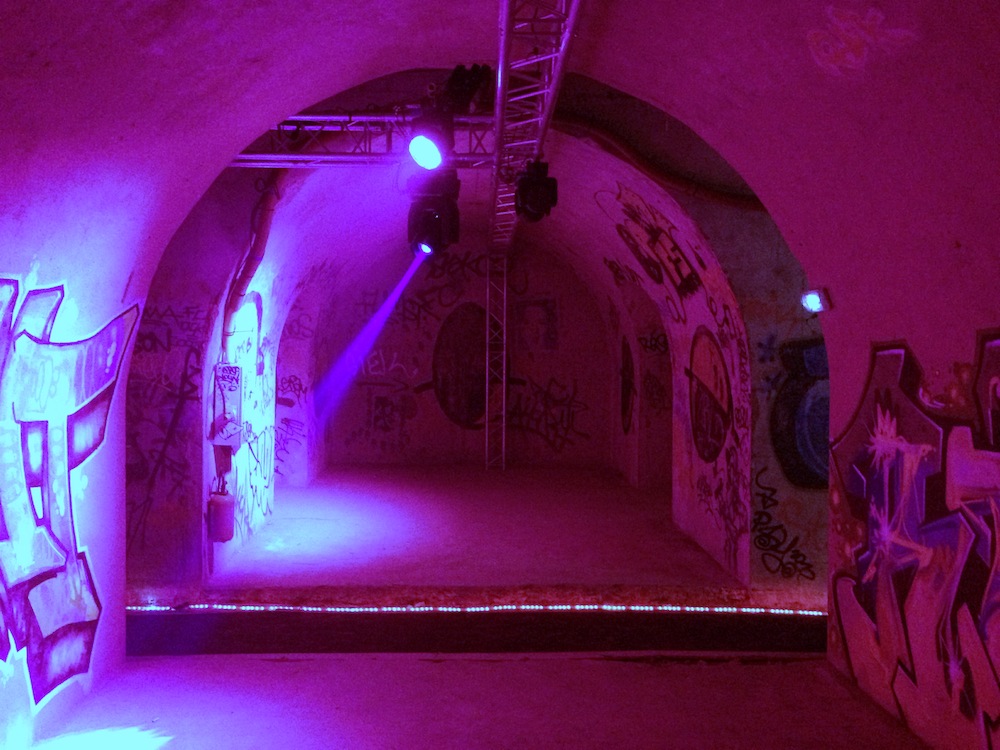 (Not your average dance floor).
Abandoned since 1983, the bunker which promised to shelter up to 300 people that never came, is rumoured to soon be transformed and finally brought to use. A major French mobile broadband company, Free (Iliad), has bought the subterranean time capsule with plans to use it as a highly secure data centre for their servers that will host most of Paris' personal security information (bank accounts, insurance details, as well as offsite backups).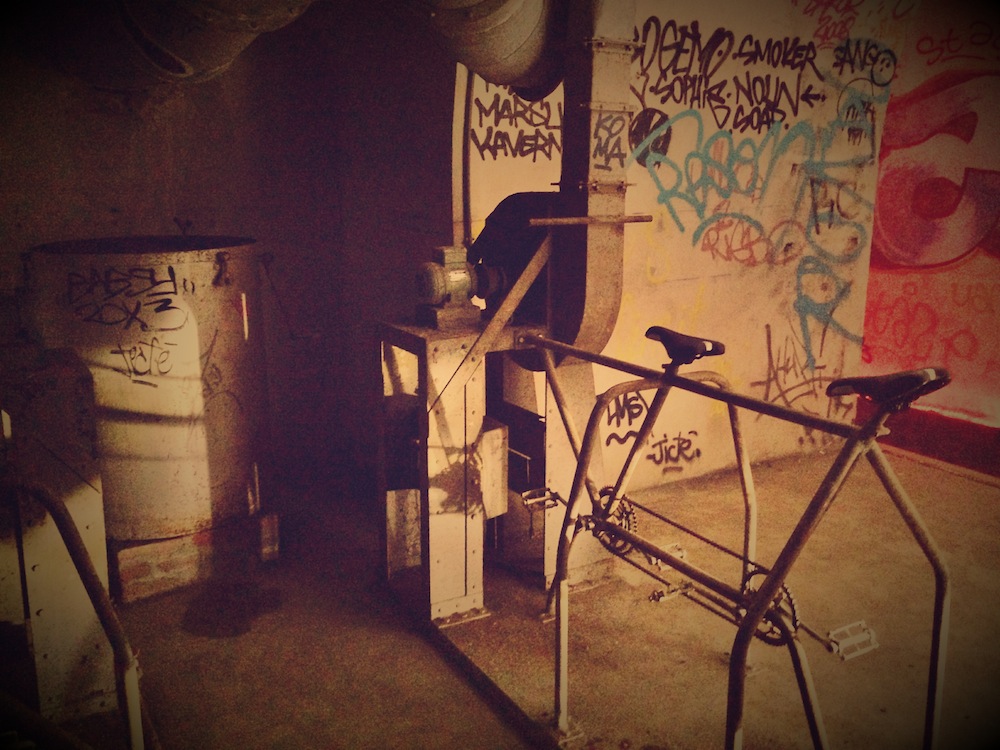 We come across the old electric generator bikes…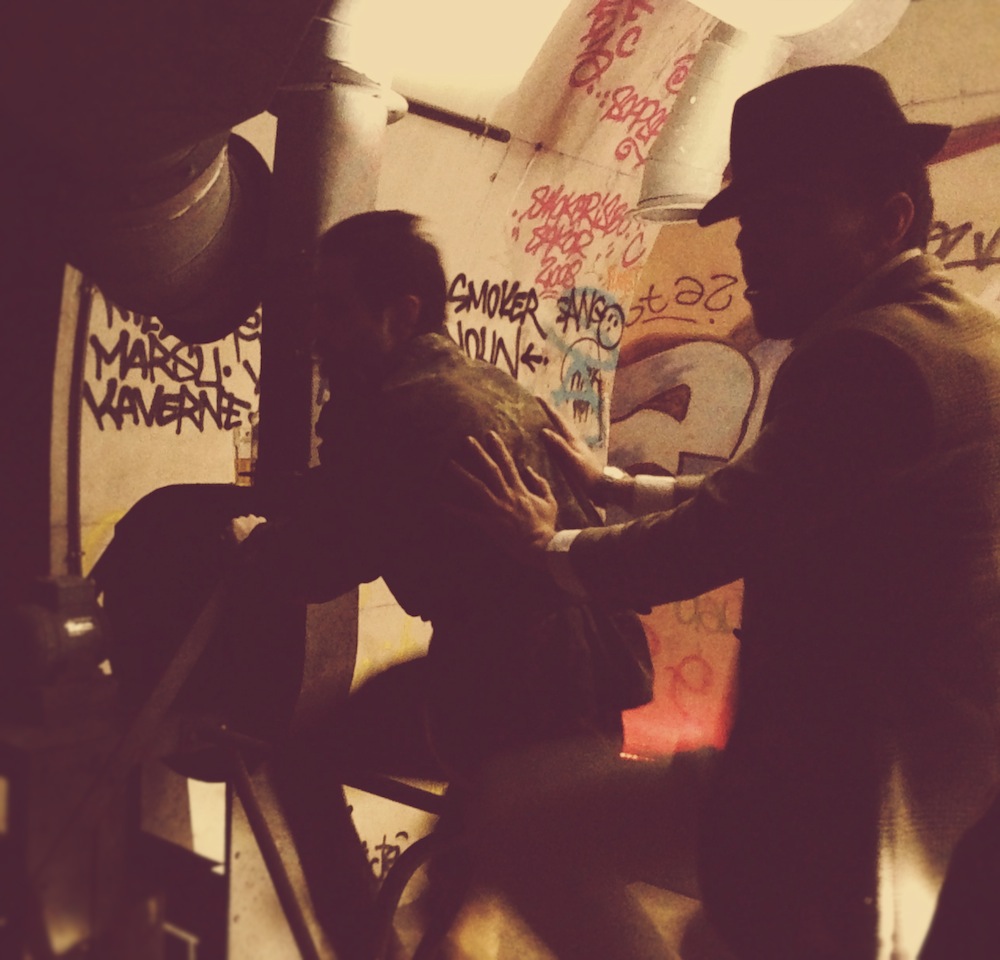 And enlist the help of some passing party guests to charge up the old generator. With a hearty patriotic effort, we might just be able to power the DJ booth all night long!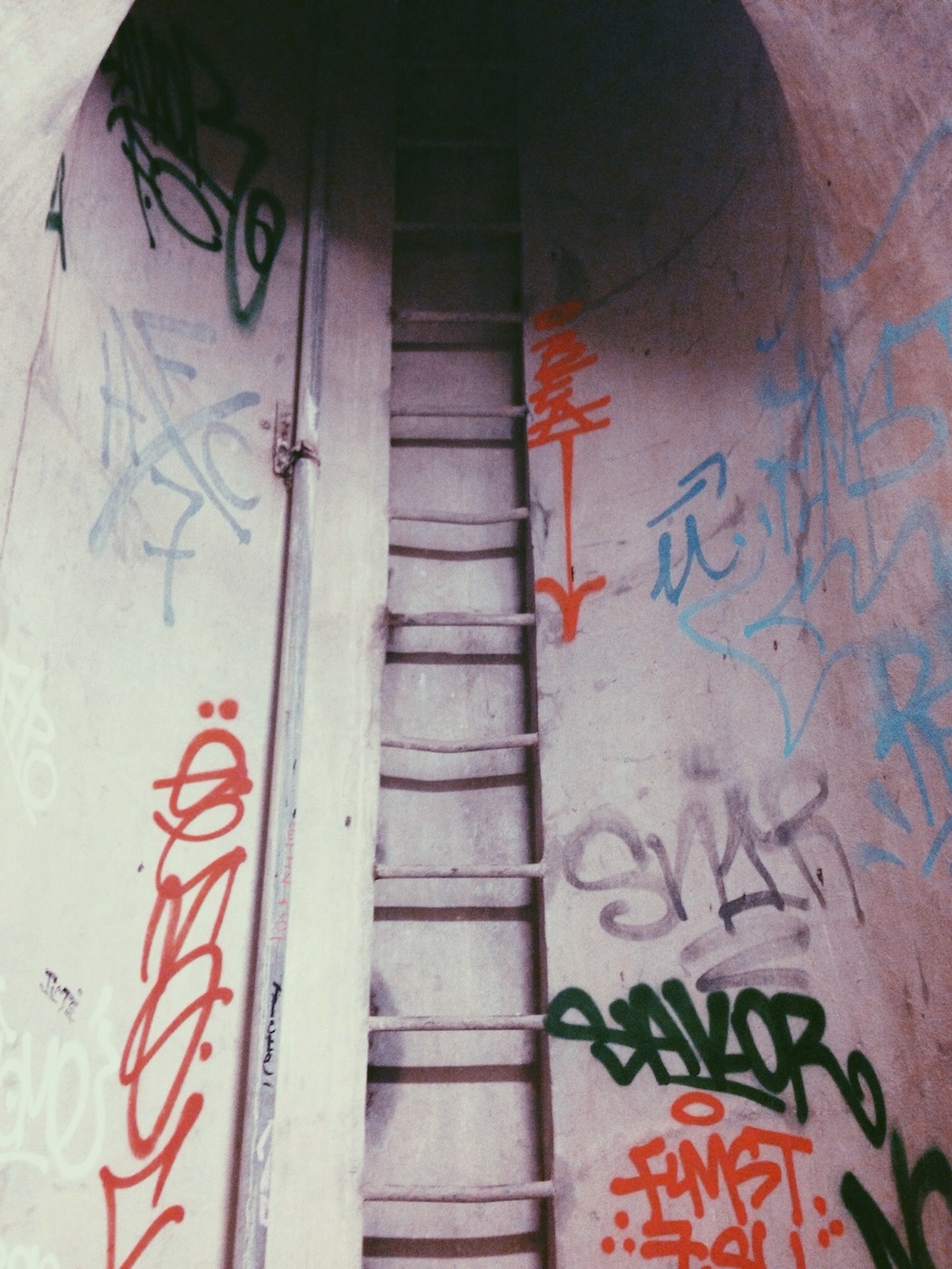 At another turn, a dead end; we've found the bunker's emergency exit. And that's one very long climb to the top.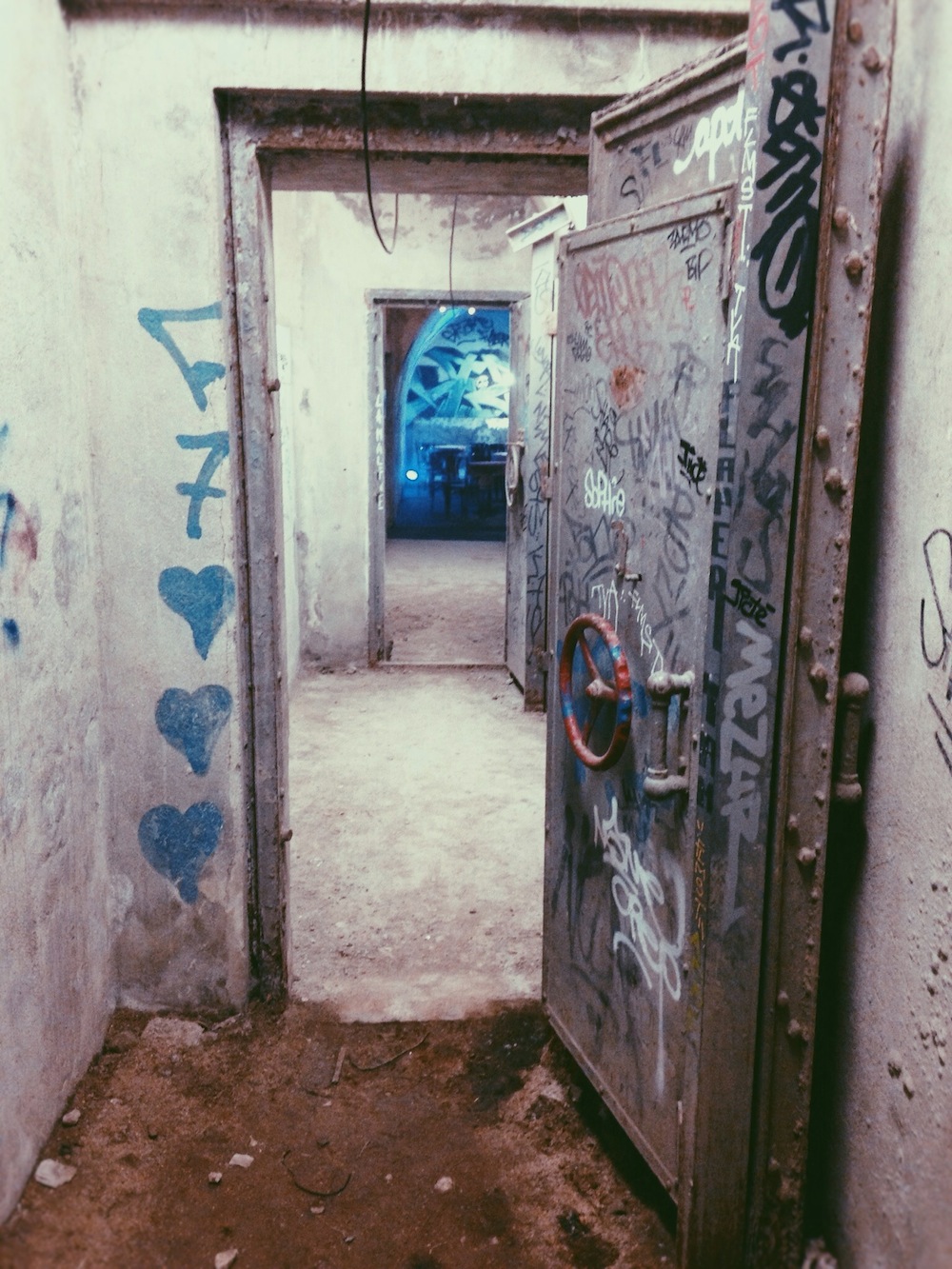 But we're not ready to leave the party just yet…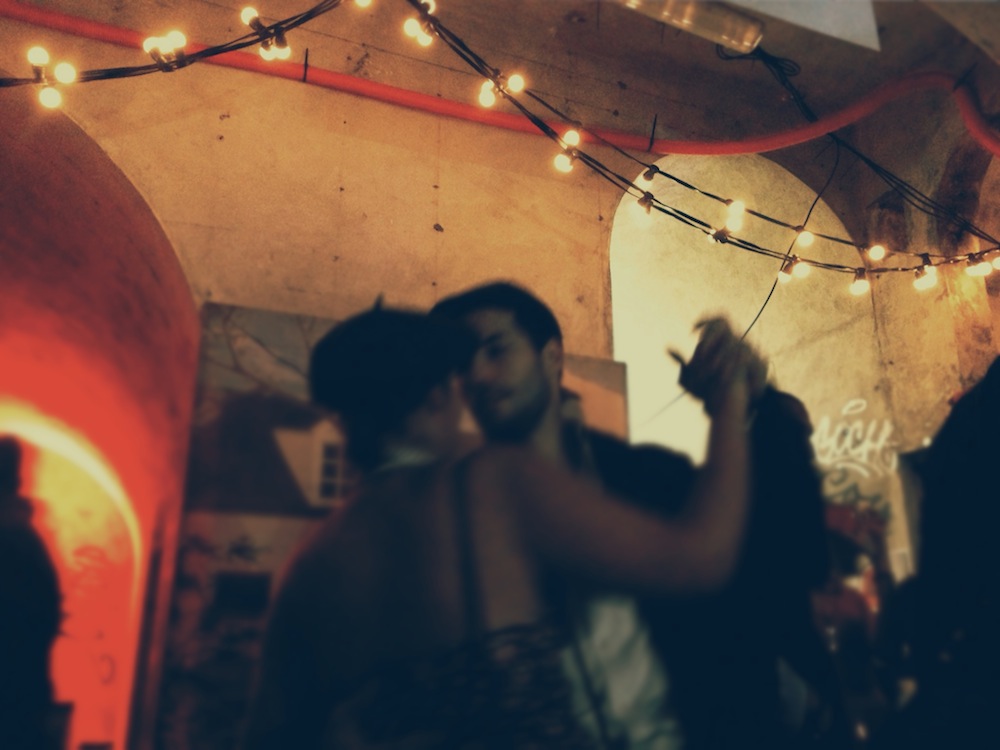 Which is now in full swing. We jump and jive into the small hours of the morning…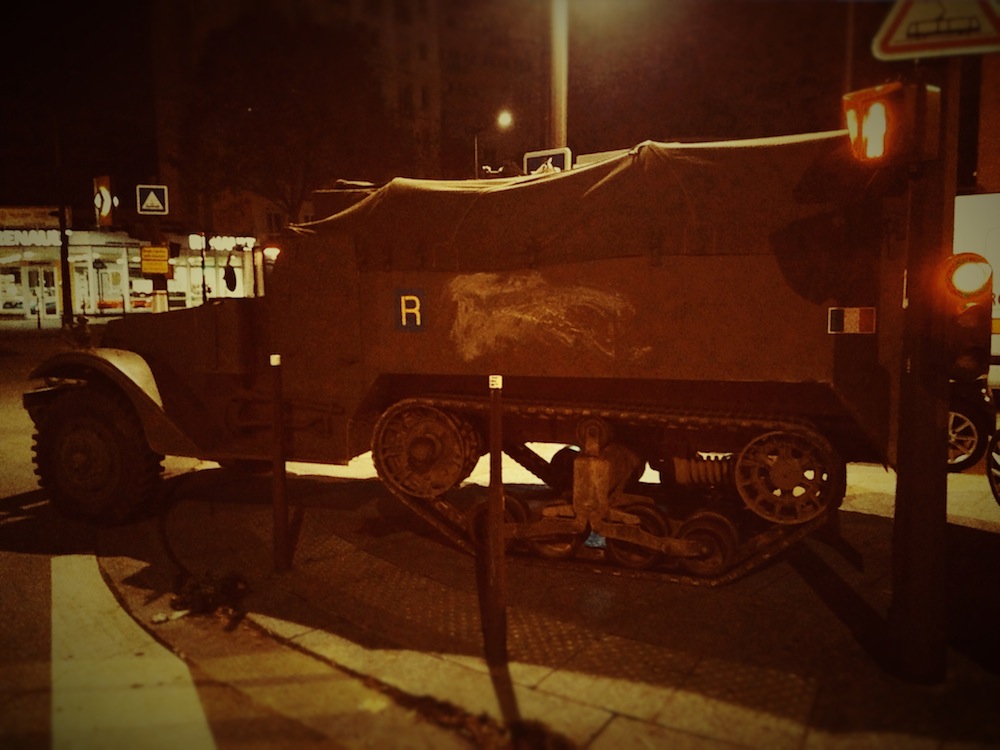 When it's time to finally resurface, Paris is still standing and our chariot awaits.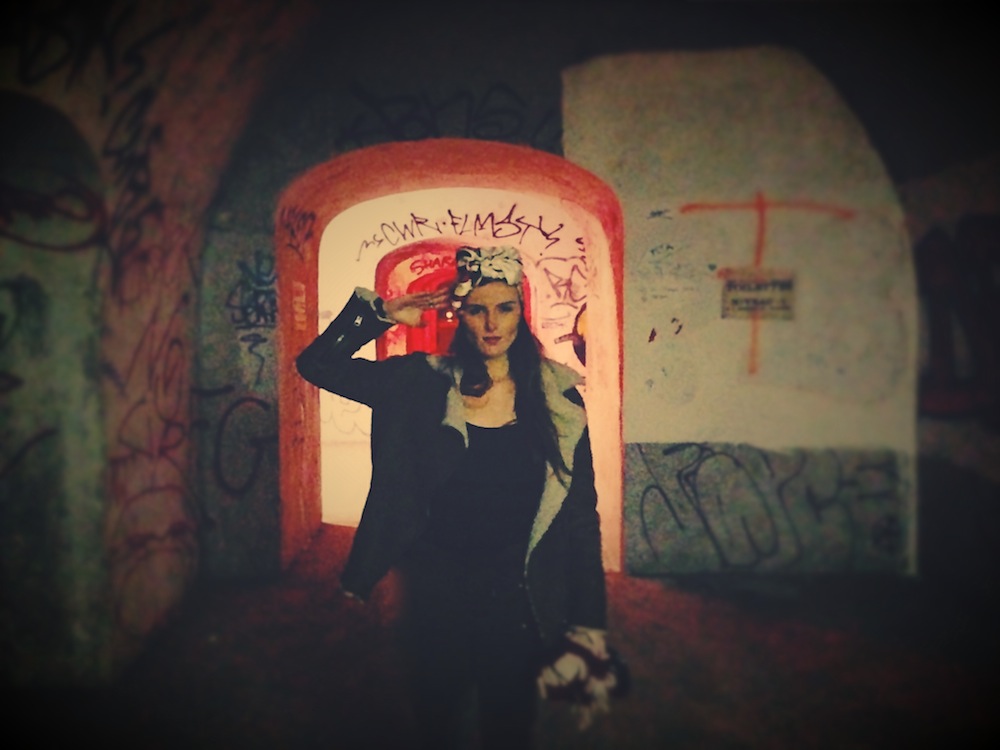 This is Messy Nessy signing off. From the Victorious Shelter, over and out.
Delve into the world of the most unique underground party organisers in the world on We are the Oracle's Facebook page. 
Even if you don't live in Paris, a WATO party is worth planning your trip around. (We also crossed paths with a lot of ex-pats living in Paris). 
Stay updated on the We are the Oracle Facebook page, Twitter or sign up for the newsletter here. 
All photos taken by MessyNessyChic (with my trusty iPhone). 
:::
MORE UNDERGROUND PARIS:
.