1. Miradors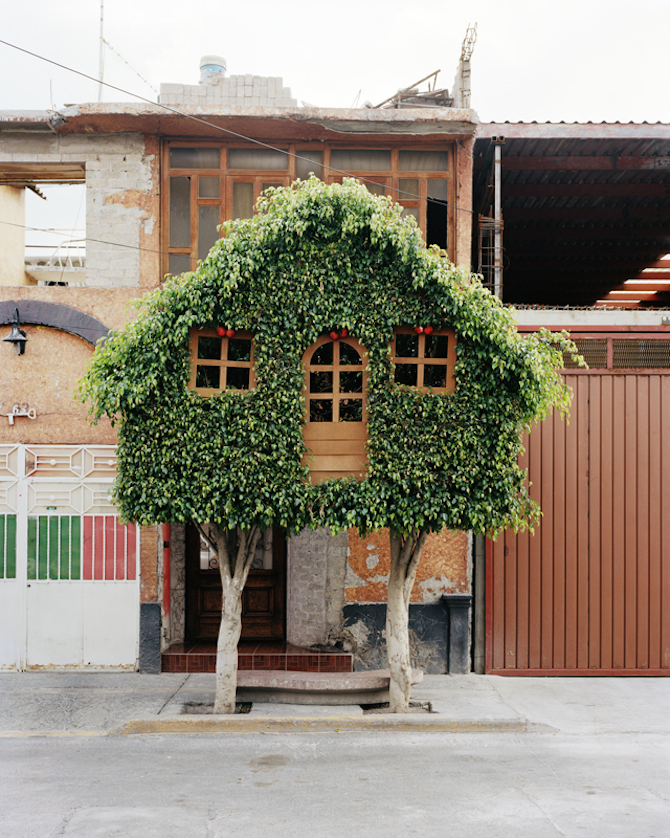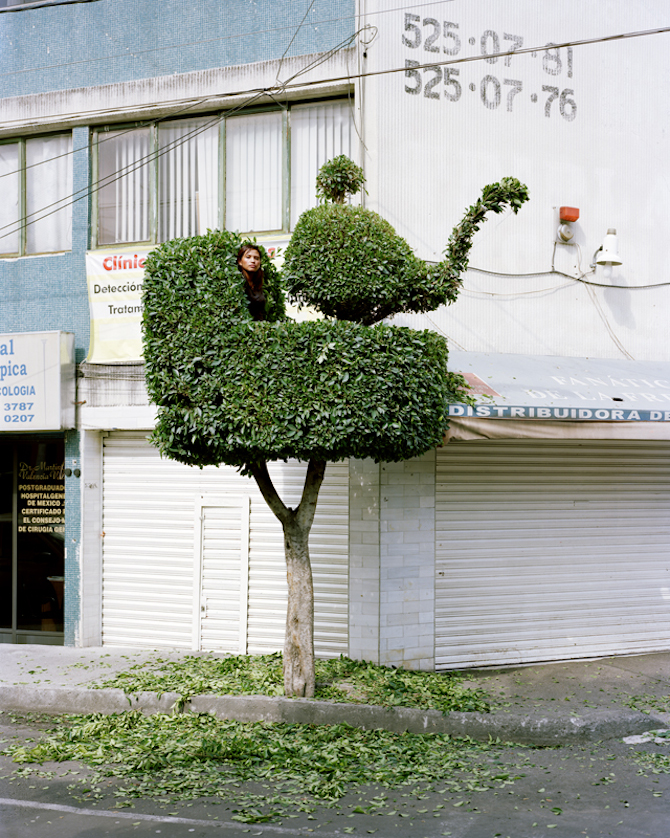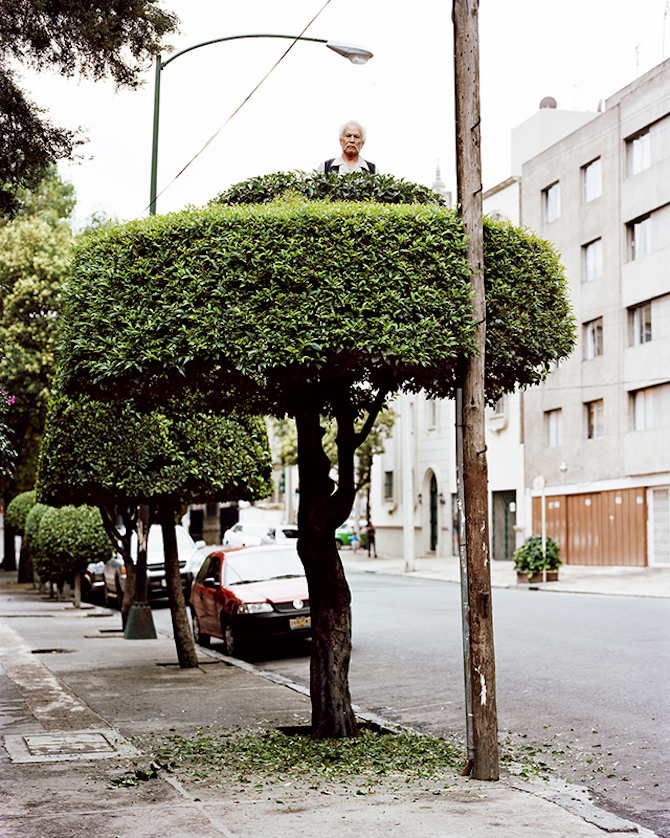 It all started with a vision. A man was standing on the top of the tree shaped like an UFO, in Mexico city. Three years later, during his residence, photographer Erwan Frichou decided to turn this memory into an art project called "Miradors". Erwan worked with gardeners to create interesting shapes and invited people in the street to climb those peculiar topiary trees. Artist  Found on This is Paper via Old Chum 
2. The Defence Ministers of Sweden, Norway, the Netherlands and Germany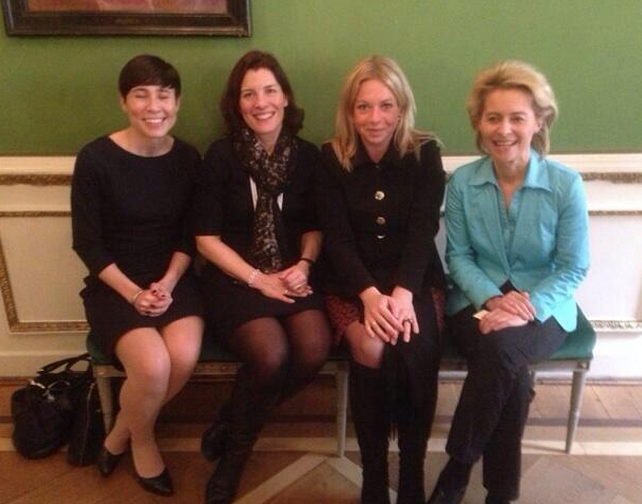 A photo gone viral, found on Kateoplis.
3. The first car that Porsche ever built was found in a shed, untouched for over a Century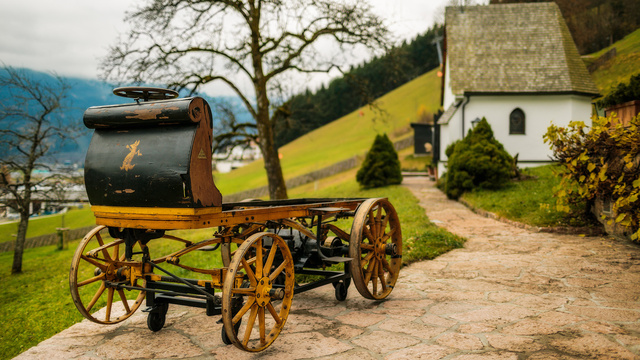 Officially called the Egger-Lohner C.2 Phaeton, this electric car from 1898 has 'P1' engraved onto all of the key components standing for Porsche 1, done by the then 23-years old Ferdinand Porsche himself.  It had been sitting in an old shed in Austria since 1902. Now on display at the Porsche Museum in Germany.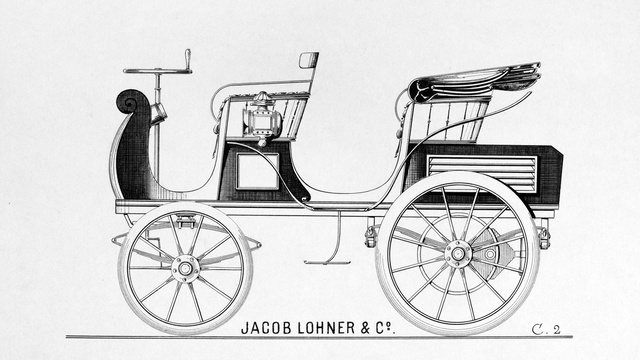 The P1 took to the streets of Vienna on June 26, 1898, making it one of the first vehicles registered in Austria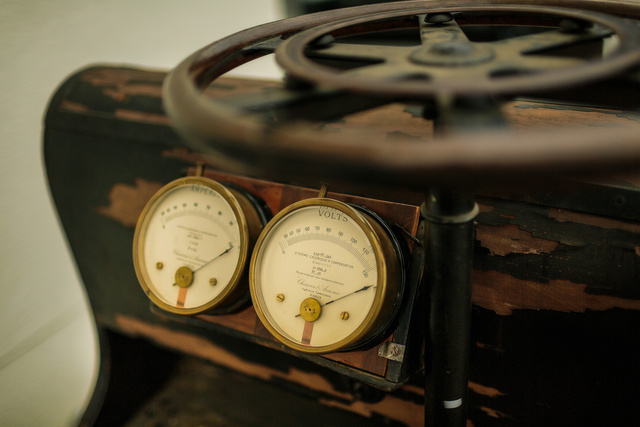 Found on Jalopnik
4. The Most Populous Island in the World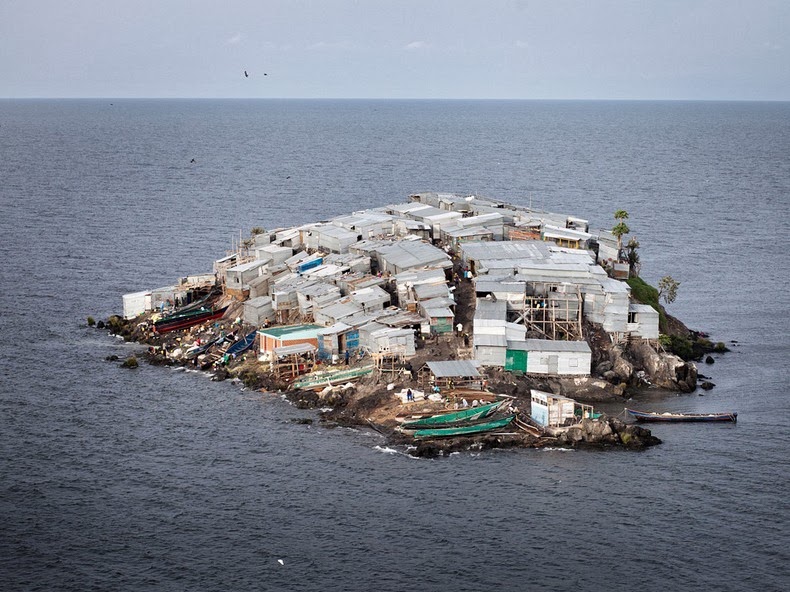 Migingo is a tiny rock island, less than half-an-acre or about half the size of a football field, located in Lake Victoria, the largest lake in Africa and the largest tropical lake in the world. 
A local news report from 2011 estimates the island is home to more than 500 people.
Despite shabby living conditions, Migingo Island boasts of five bars, a beauty salon, a pharmacy as well as several hotels and numerous brothels.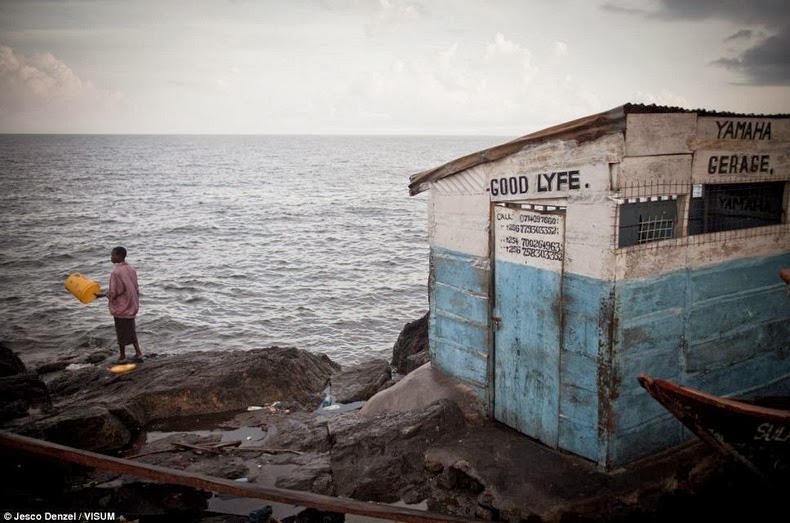 Most of island's inhabitants are fishermen and fish traders. The first to arrive were two Kenyan fishermen, Dalmas Tembo and George Kibebe, who claimed to have settled there in 1991. At that time, the island was covered with weeds and infested with birds and snakes.
The island is a beehive of activities as more than 100 boats bring in their catch every morning for weighing and sale to buyers.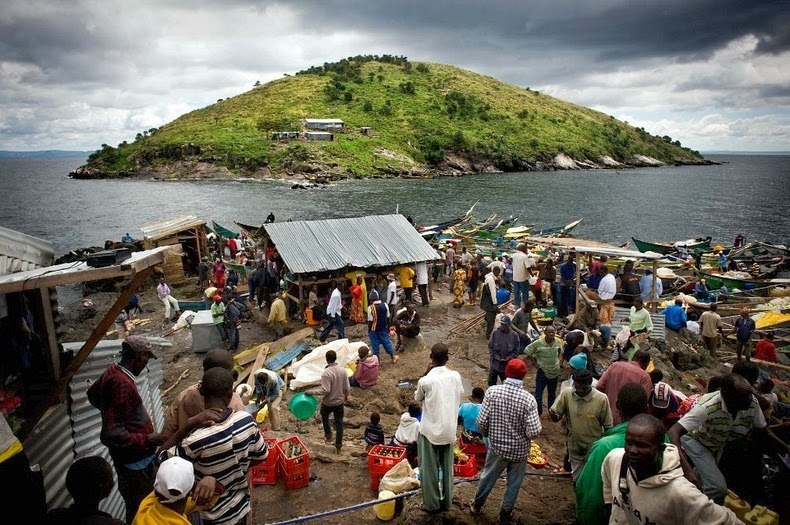 There is a much larger island called Usingo just 200 meters to the east of Migingo Island that remains uninhabited. Usingo and another larger adjacent island, Pyramid, are both said to be too steep for human settlement.
The rich stock of Nile Perch in the waters around Migingo Island has lead to territorial dispute between Uganda and Kenya, both of which lay claim to the island.
Meanwhile, the lack of safety, sanitation, healthcare and basic amenities are all serious concerns for the fishing-rich island.
Photography Jesco Denzel and Andrew McLeish, found on Amusing Planet (although not so "amusing" in this case).
5. Godzilla behind the scenes, 1956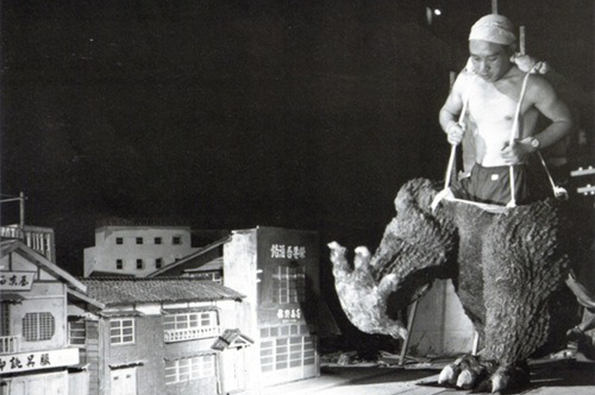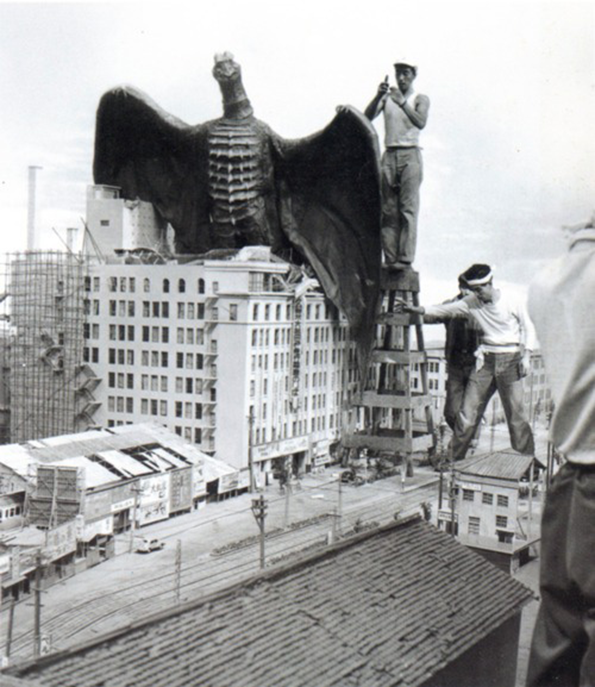 More found on It's Nice That
6. A Mexican Food Truck turned New York Restaurant (inside a former garage).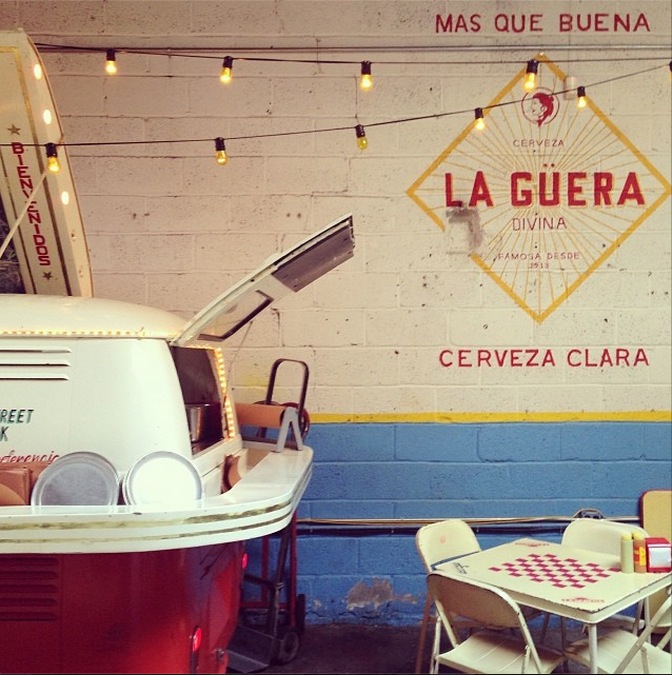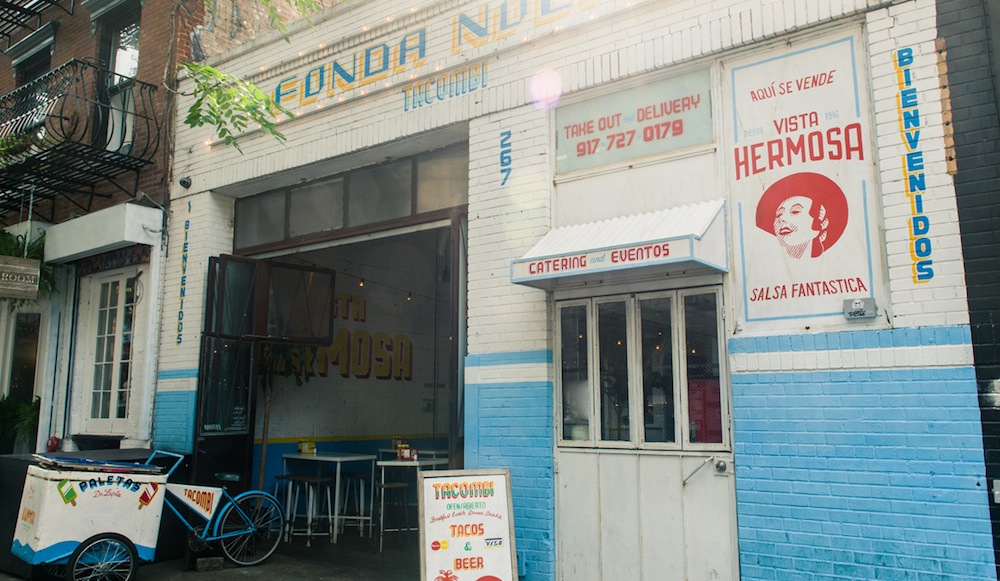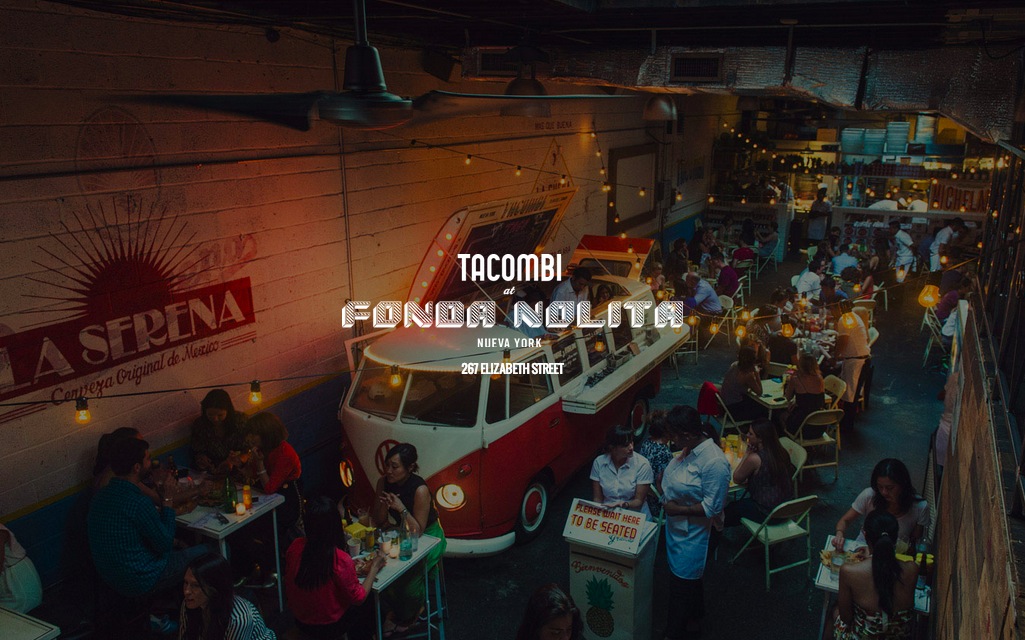 Born on the balmy beaches of the Yucatan, Tacombi began selling tacos out of converted VW bus in Playa del Carmen. Now, comfortably parked in Nueva York, Tacombi on Elizabeth street transports people from the streets of Nolita to the streets of Mexico, offers a piece of the Mexican beachside lifestyle and shares with them the diversity of Mexican street food culture. Found on Petite Passport
7. Norway Wanderlust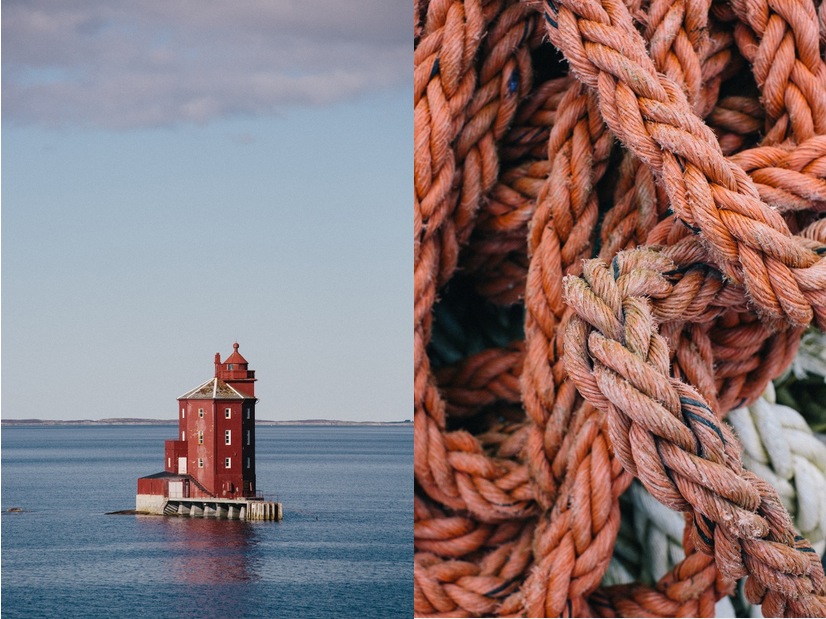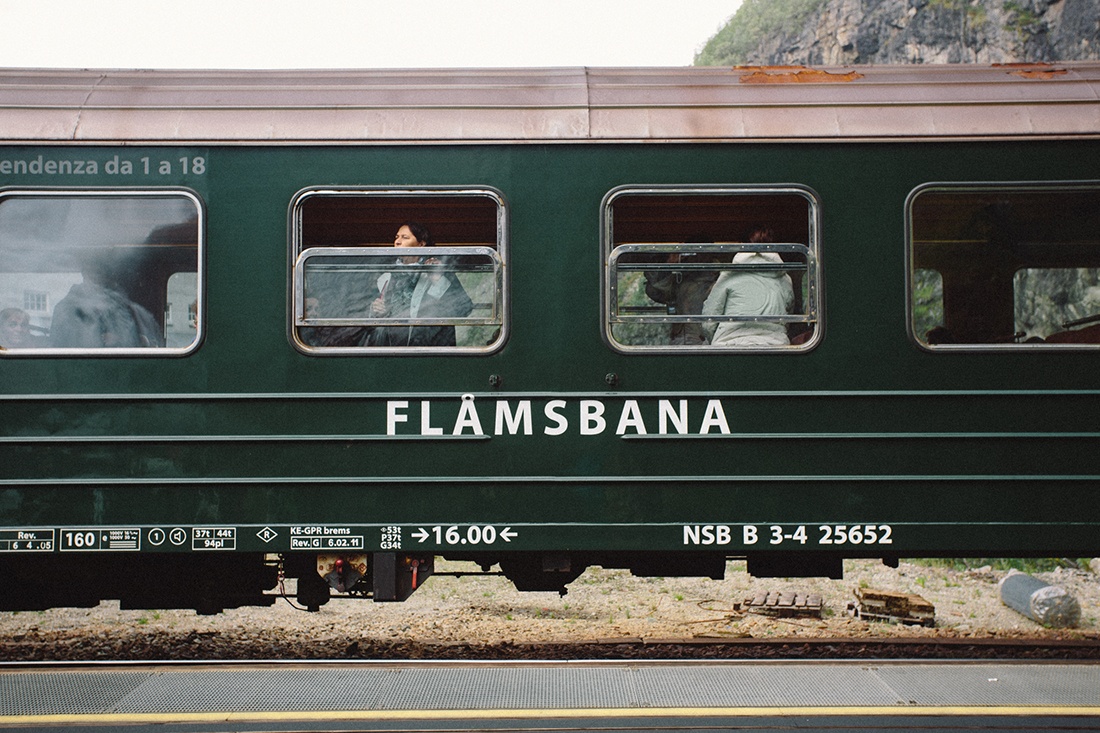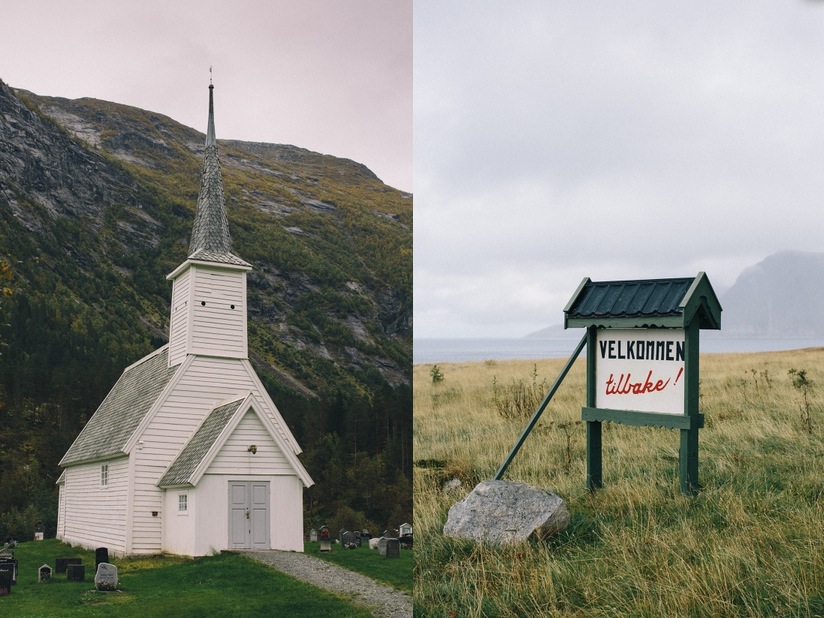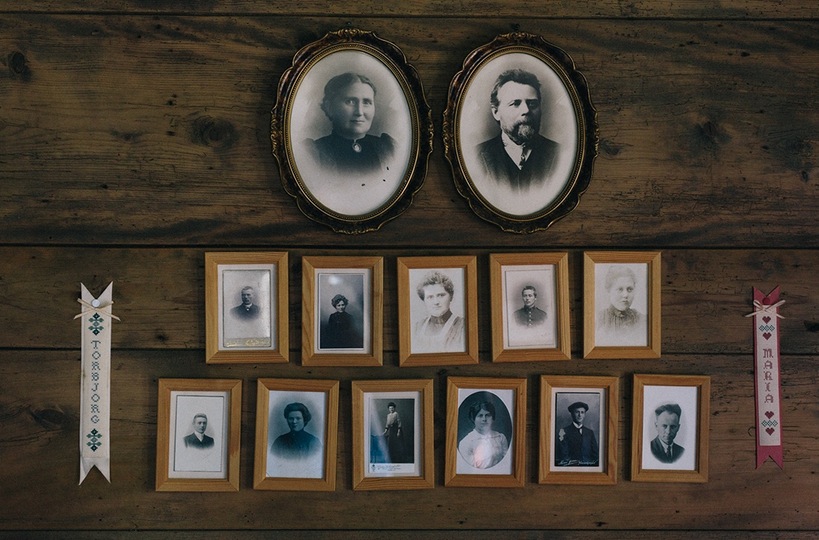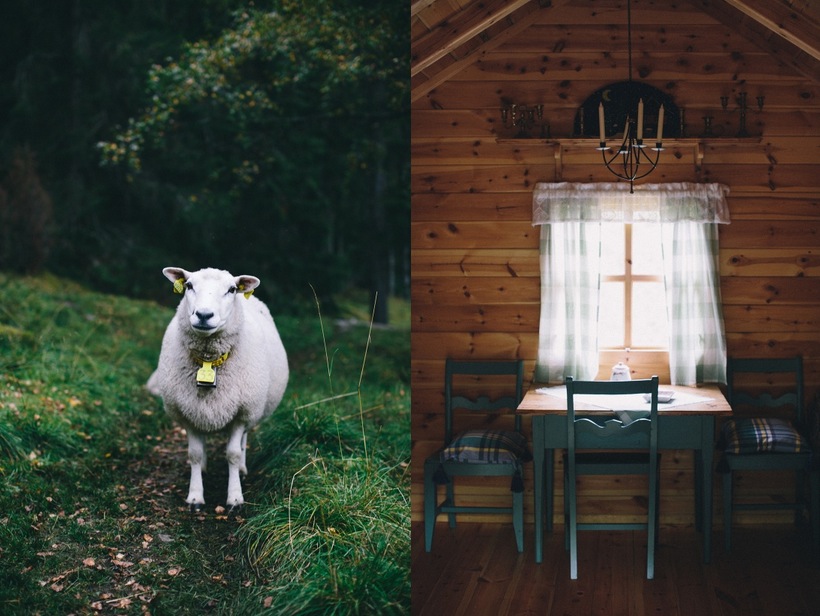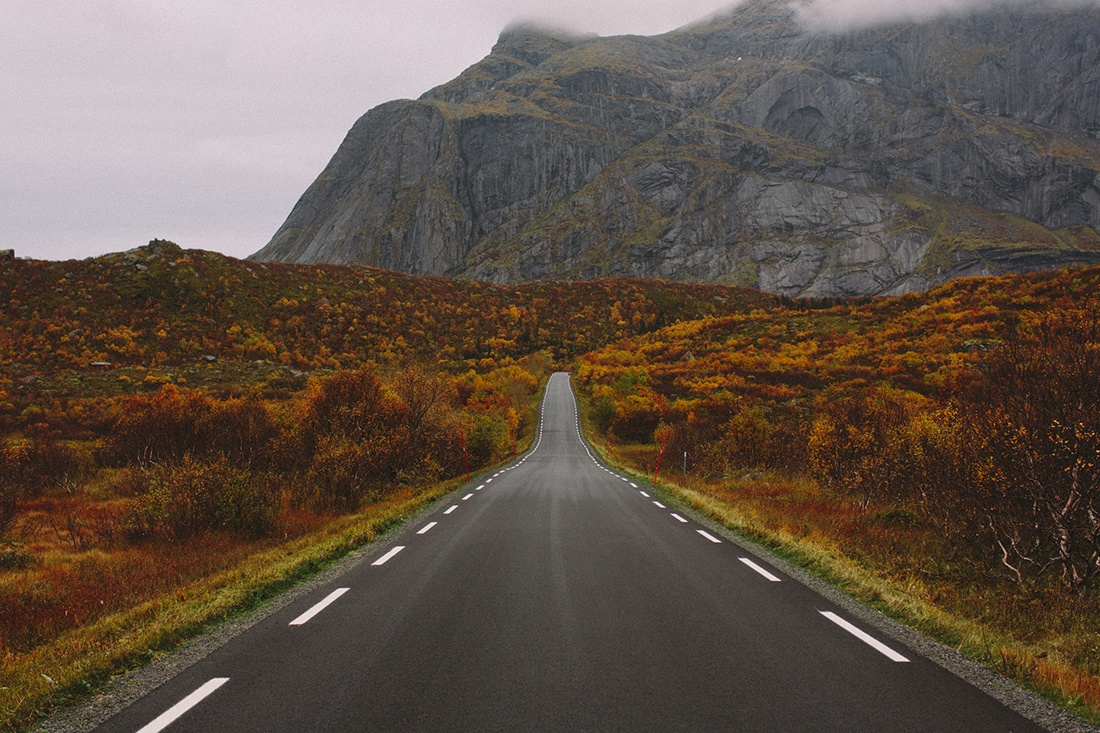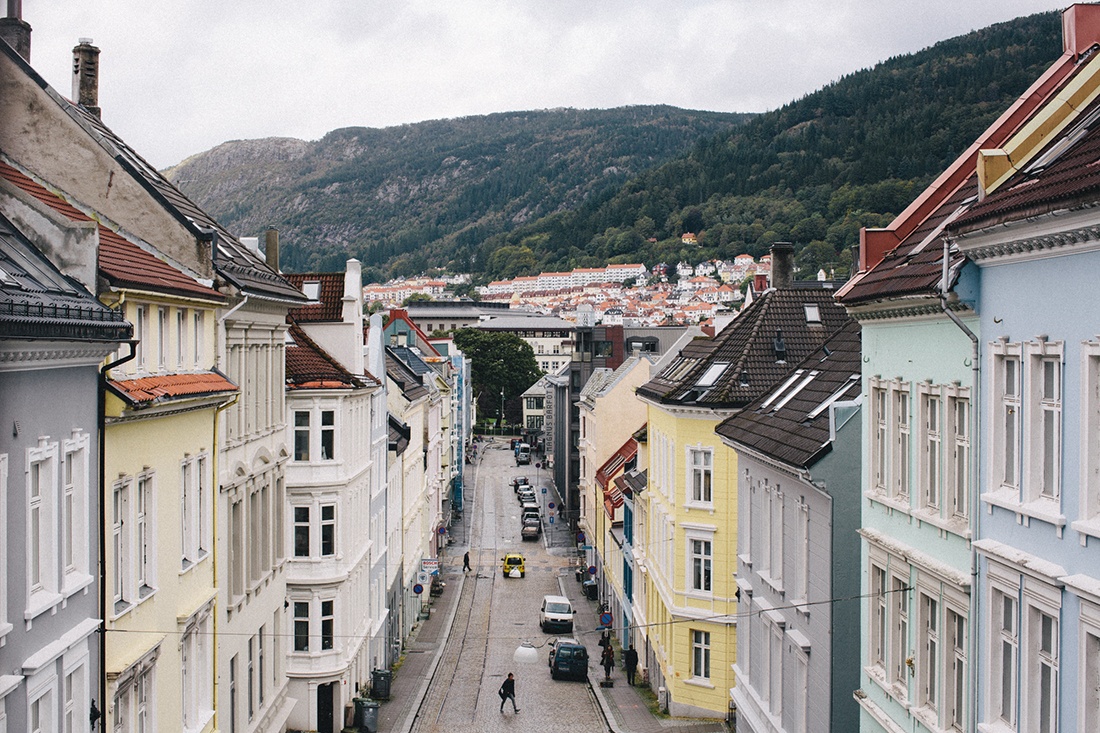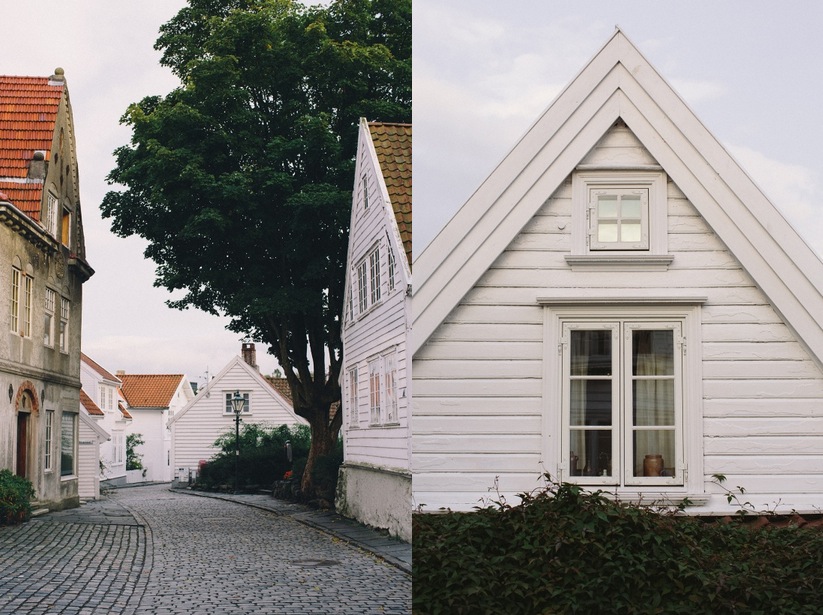 Photographs by Mark Weinberg, found on the VSCO blog.
8. A dog digs the same hole in the back yard for three months. Eventually, he discovers something…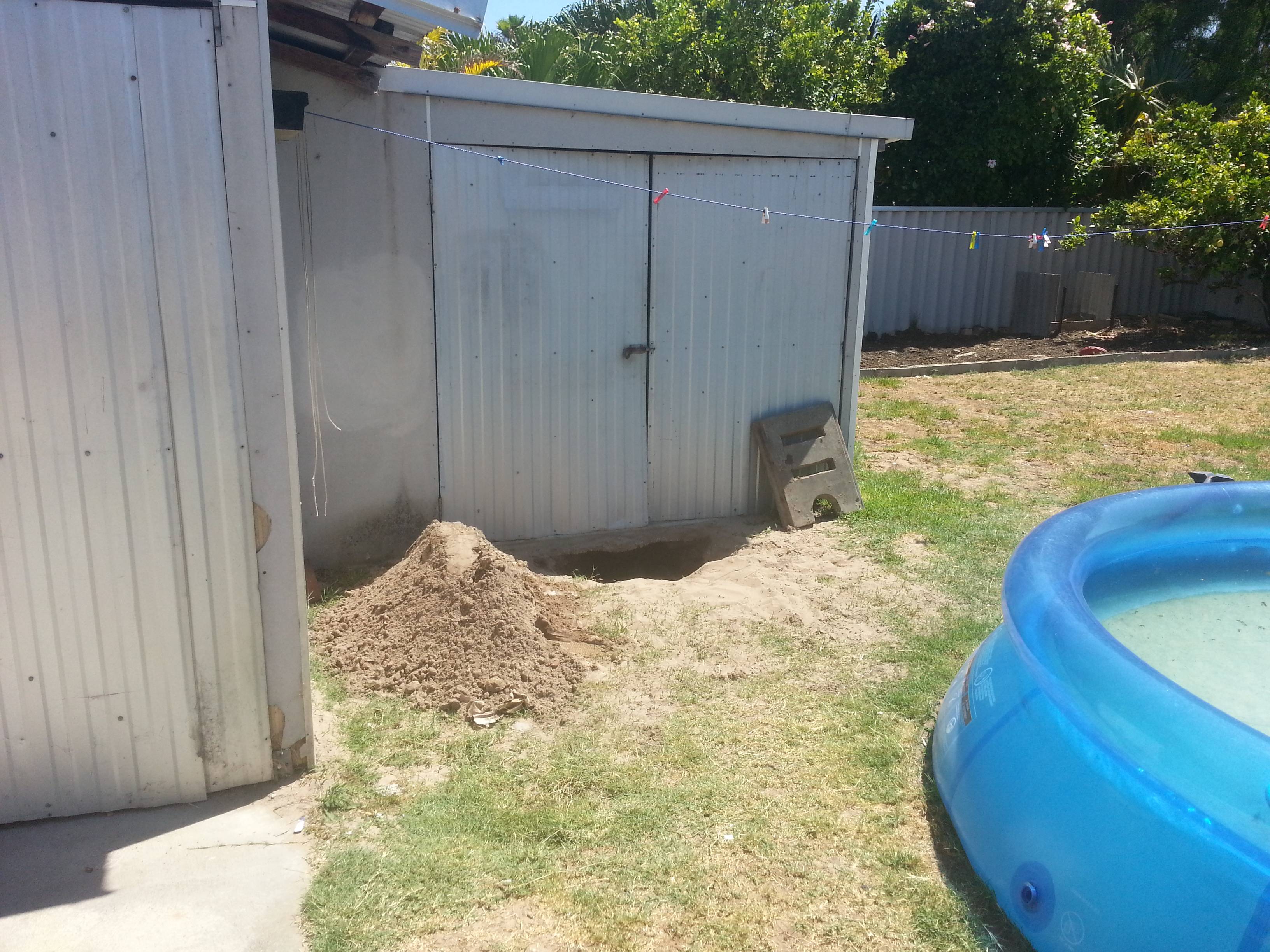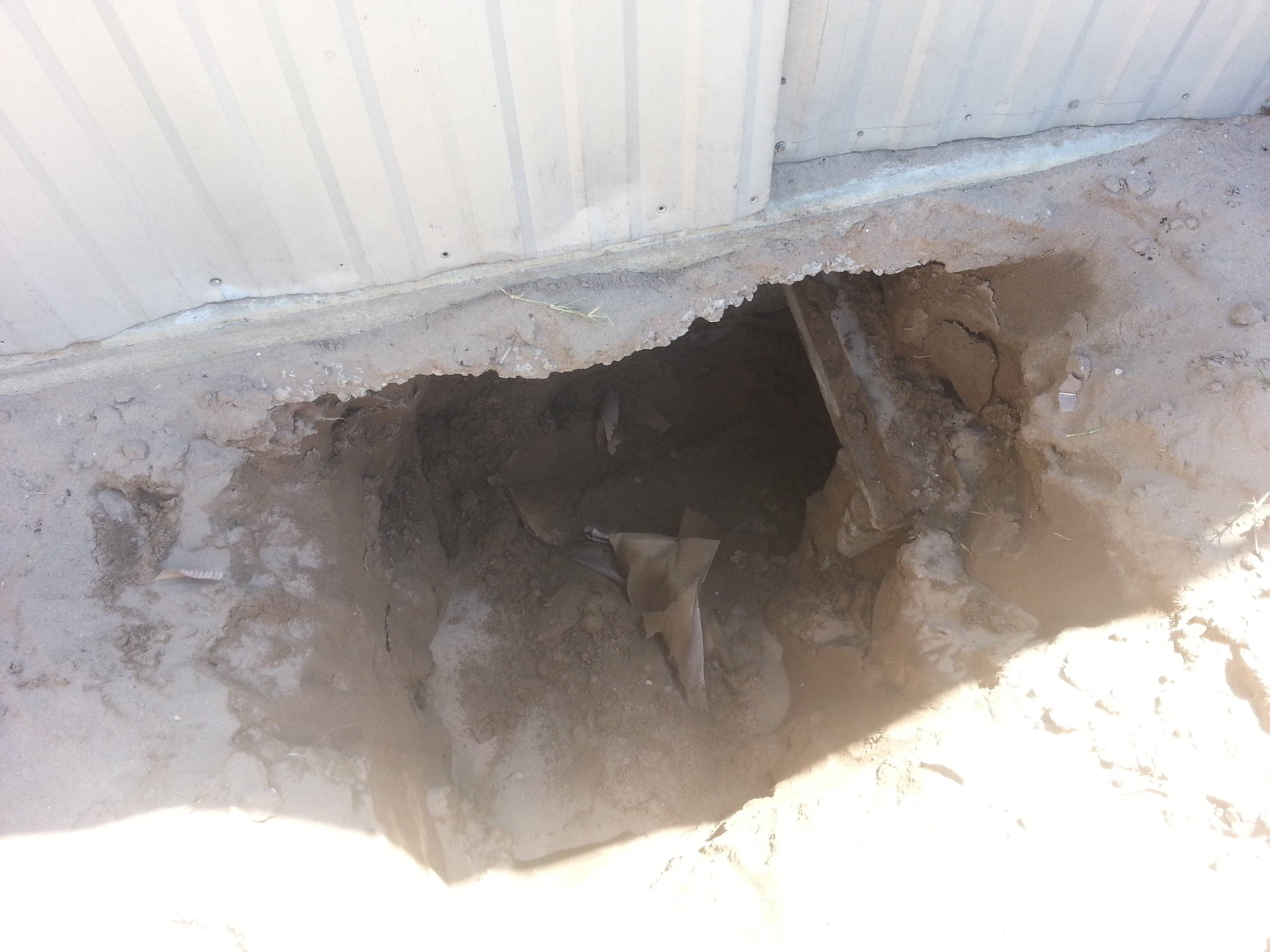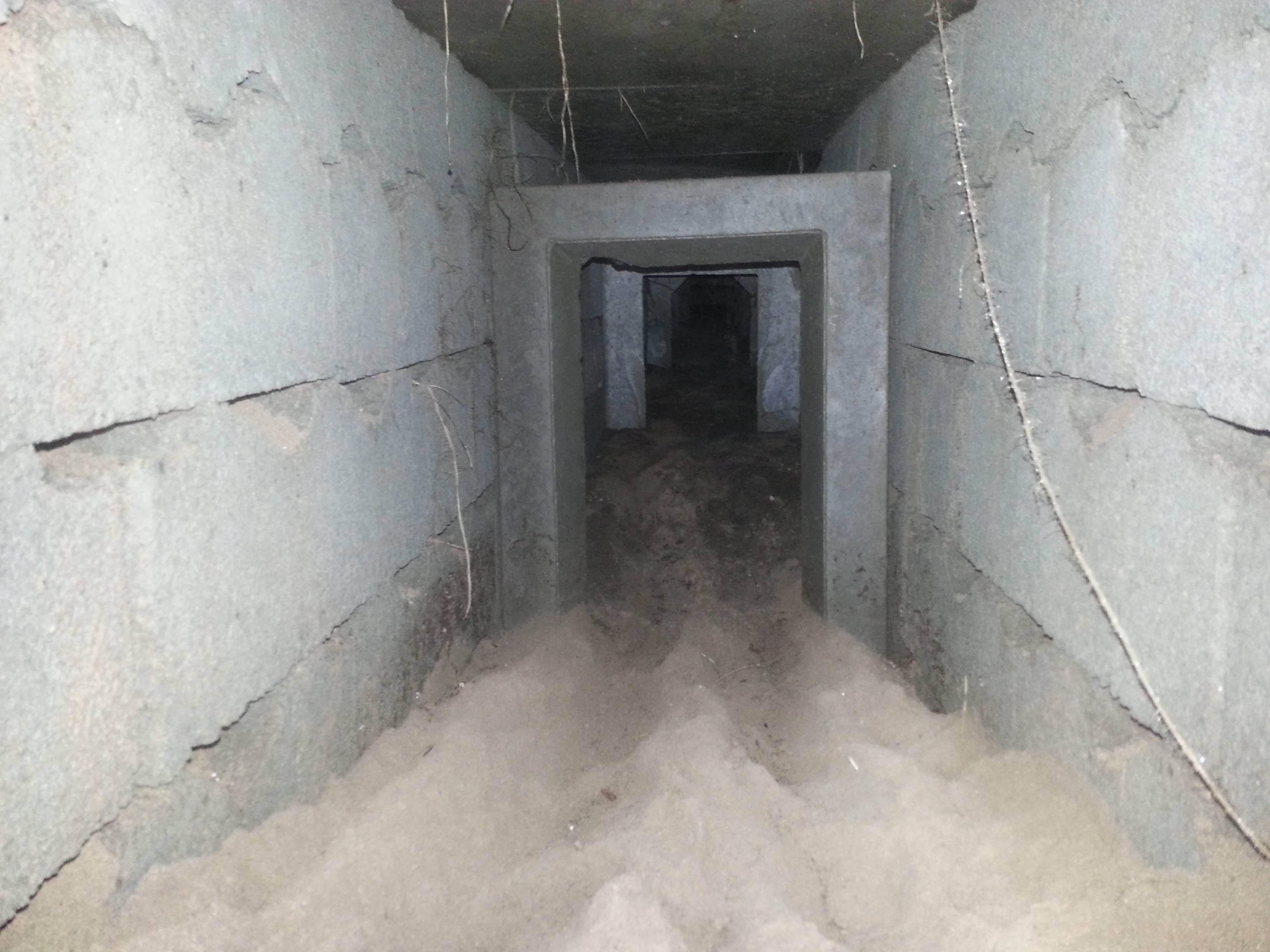 "My friends dog has been digging the same hole for 3 months. Eventually we found this"– Found on Reddit submitted by BRBaraka.
9. Bonne Maison Socks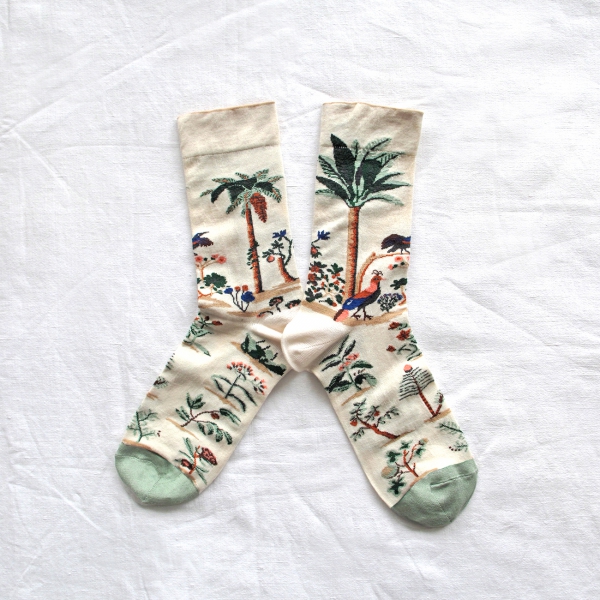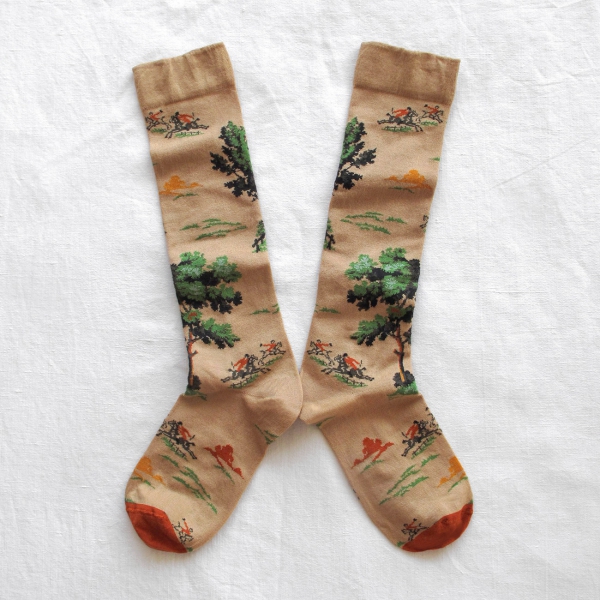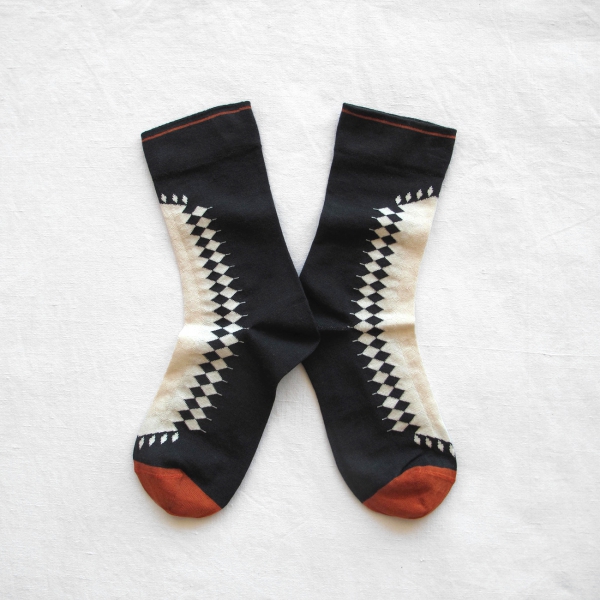 Shop Bonne Maison
10. Two Pianos repurposed into a Mezzanine Bedroom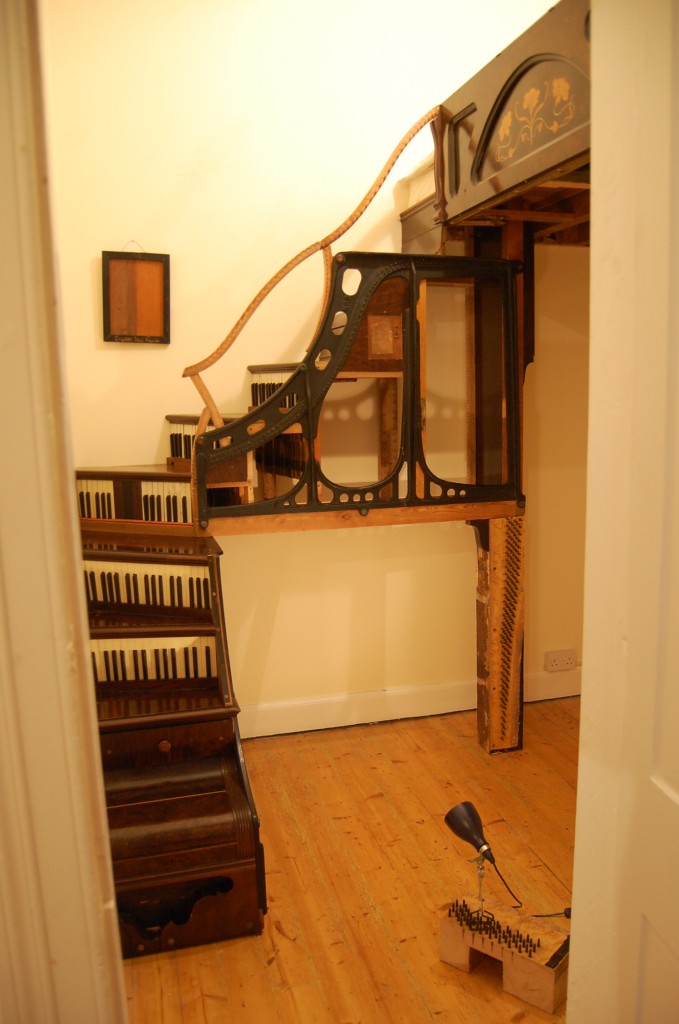 Two upright pianos were given to me by a man who would usually have paid another man to burn them. My brief was to take a box room as a blank canvas and build into it a staircase sculpture and mezzanine level bed to sleep two using only what could be gleaned from these two ex-instruments. Made by Tim Vincent-Smith, found on Neatorama.
11. Chromatic Wood Type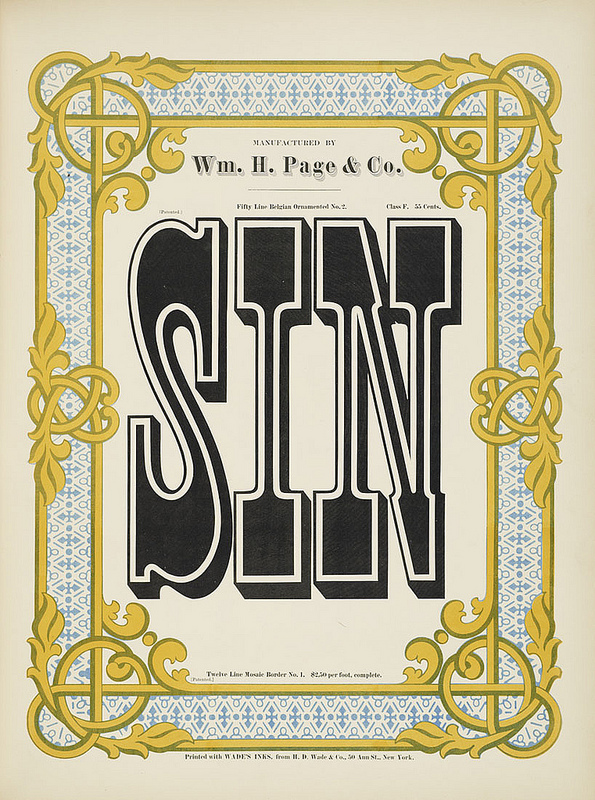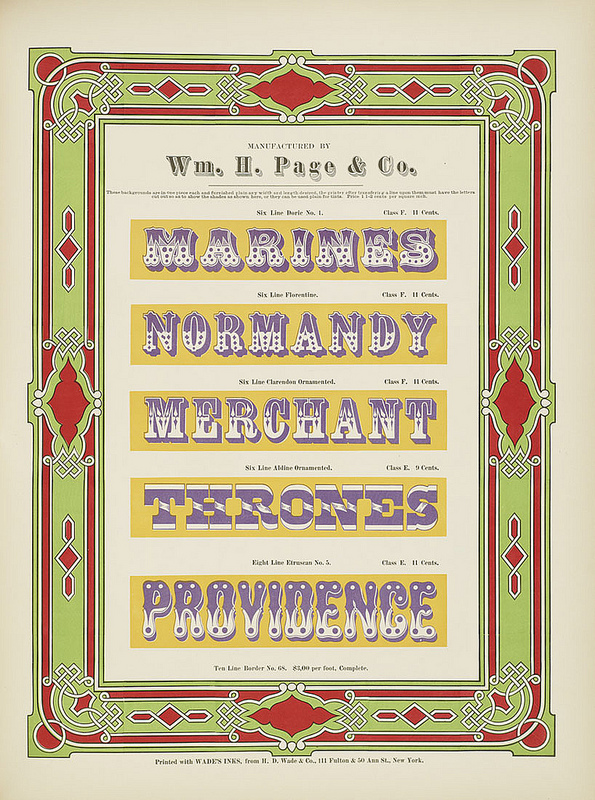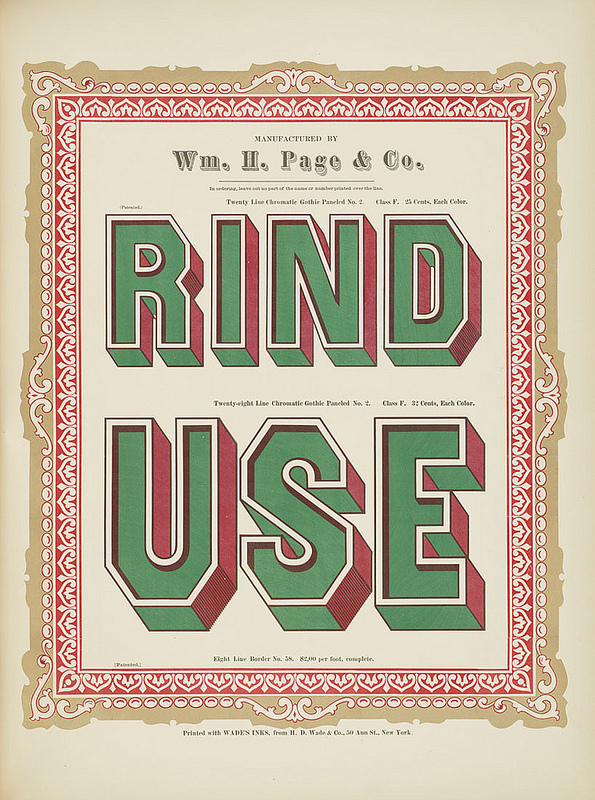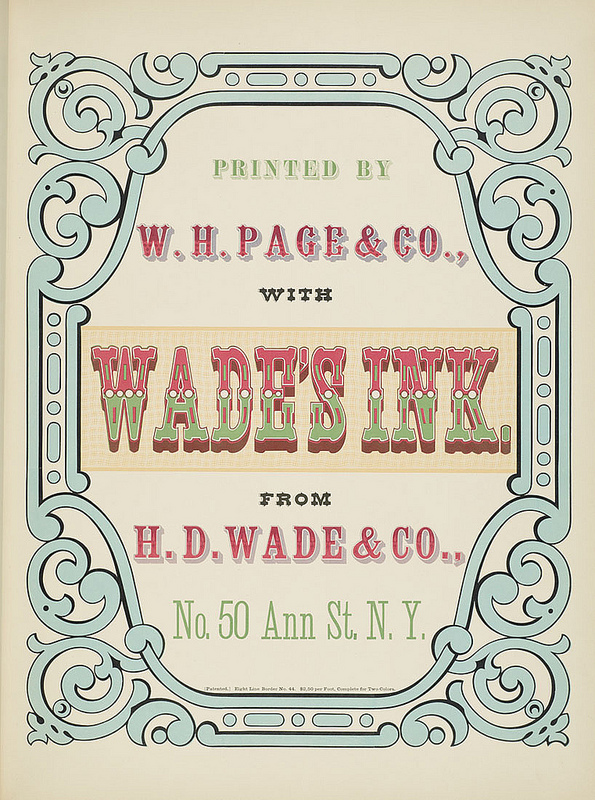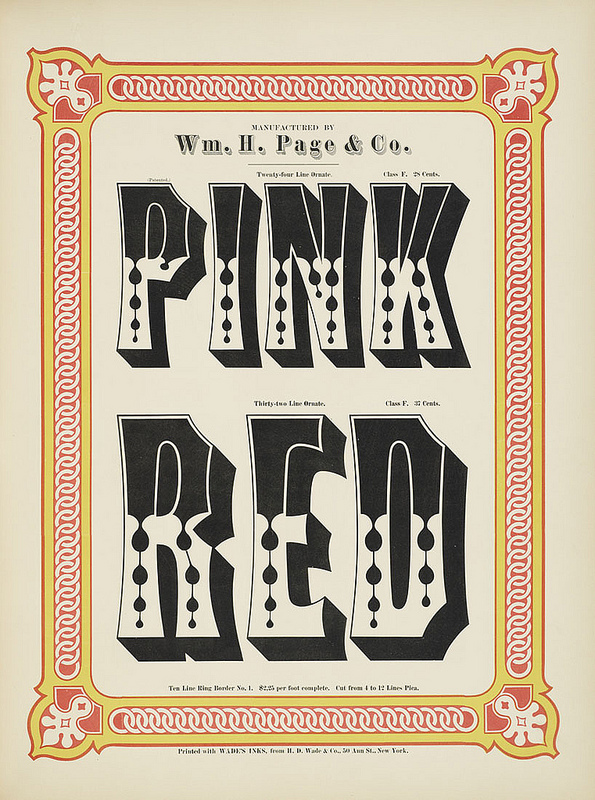 The following samples are all from the William H. Page company's 1874 book,'Specimens of Chromatic Wood Type, Borders, Etc.' [.]. The specimen book was used to sell the wooden pieces of type to printers. The types cost around 25 cents per letter, per ink color. Found on BibliOdyssey.
12. A Moulin Rouge Hotel Room in Paris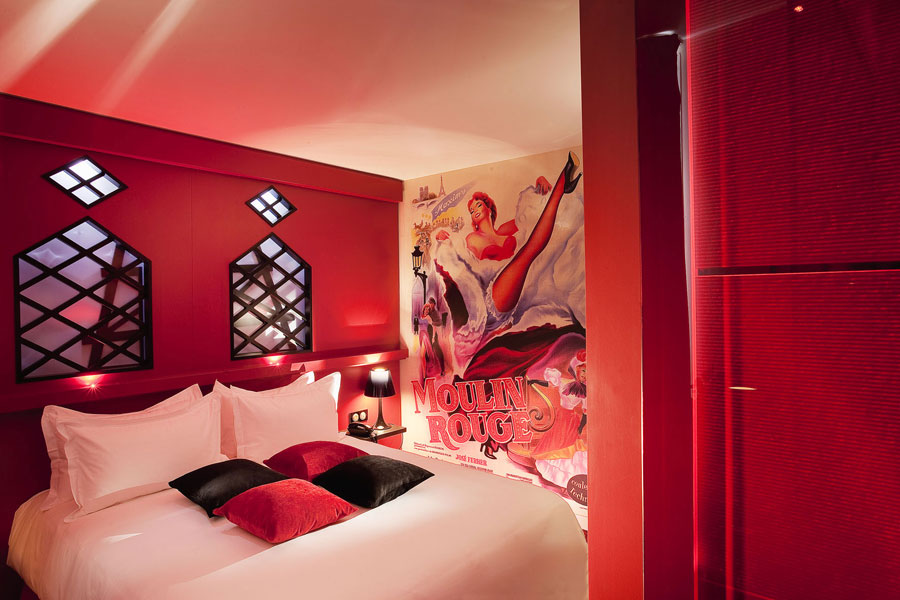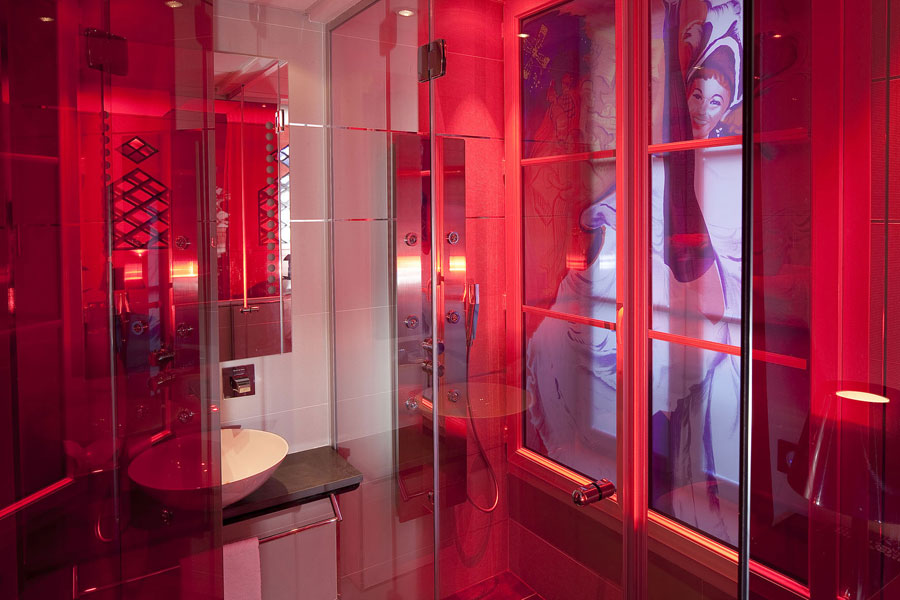 One of the six room themes at Secret Hotel de Paris (p.s. if you're looking for a Paris hotel guide, click here)
13. My Favorite Picture of You
[vimeo http://vimeo.com/77062487]
Built around an audio interview with the grandparents of Oscar winning documentary-maker TJ Martin, we are lead on a nostalgic trip via his Grandfather's questions and remembrances. More information found here.
:::
YOU MIGHT ALSO LIKE:
.