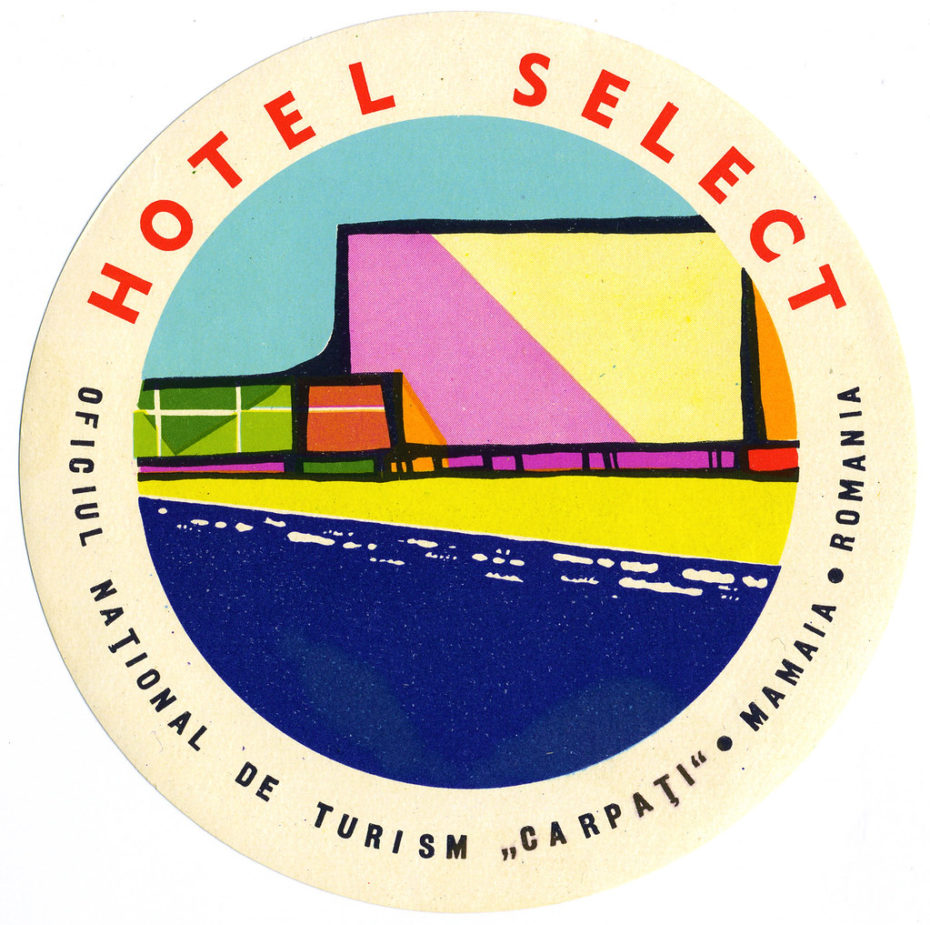 Hotel Select, still open.
If a hotel told me they would slap one of these beautiful design labels onto my luggage upon checking in, I'd probably book a room just for that reason. There's nothing more emblematic of the golden age of travel than these scrumptious stickers that came in all shapes, sizes, colours and fonts.
They represent a time when travel was a true adventure that could take days or weeks to even reach your destination. Once you finally arrived at your hotel (which you booked by actually making a phone call or maybe sending a telegram), you had earned that luggage label and its unique design. It was a stamp on your travel diary of life; a testament to say, "I was there."
So I found a bit of an Aladdin's cave of them today, ironically online, all faithfully scanned onto Flickr by the collector of Art of the Luggage Label. Florida-based graphic designer Tom Schifanella reckons the dates of his vast collection of luggage labels range from the 1900's to the 1960's. "During this time these labels were used by hotels as advertising and eagerly applied to steamer trunks, suitcases and all sorts of luggage by hotel staff, mainly bellhops," explains Tom.
I thought it might be interesting to also check which hotels are still open for business. So I did a quick Google for each one. Despite our first one pictured at the top, Hotel de Normandie in Paris, no longer being in existence, I was pleasantly surprised to find how many of these hotels are still going…
Astor House Hotel, still in operation.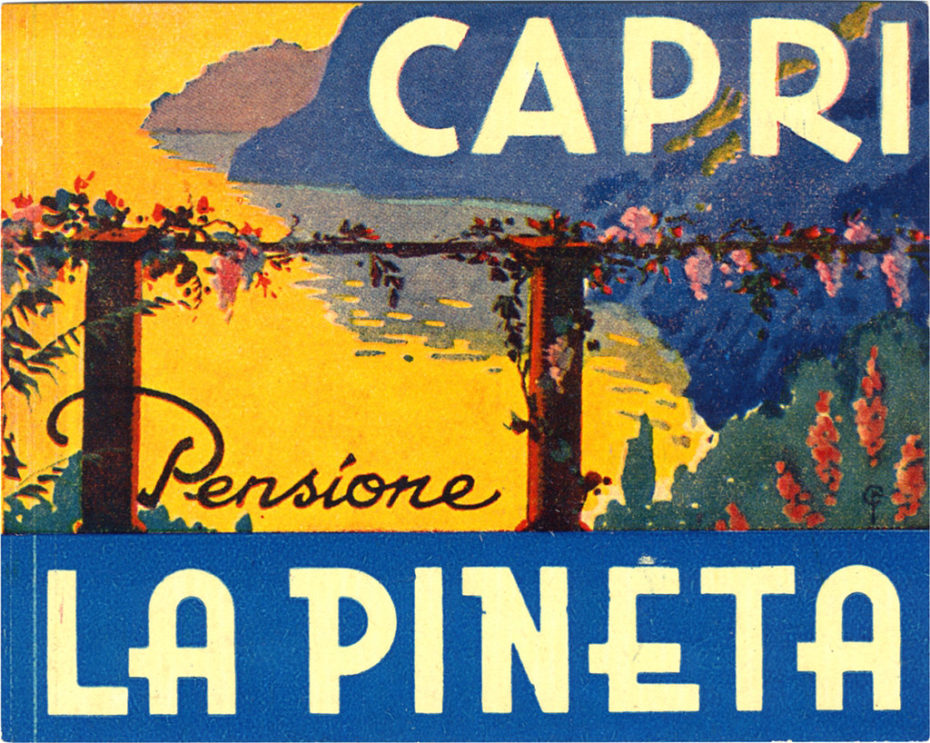 A Hotel La Pineta in Capri is currently taking bookings.
A little Wes Anderson inspiration?! There is a Golden Park Hotel in Budapest open, the building looks the same as the one in the illustration.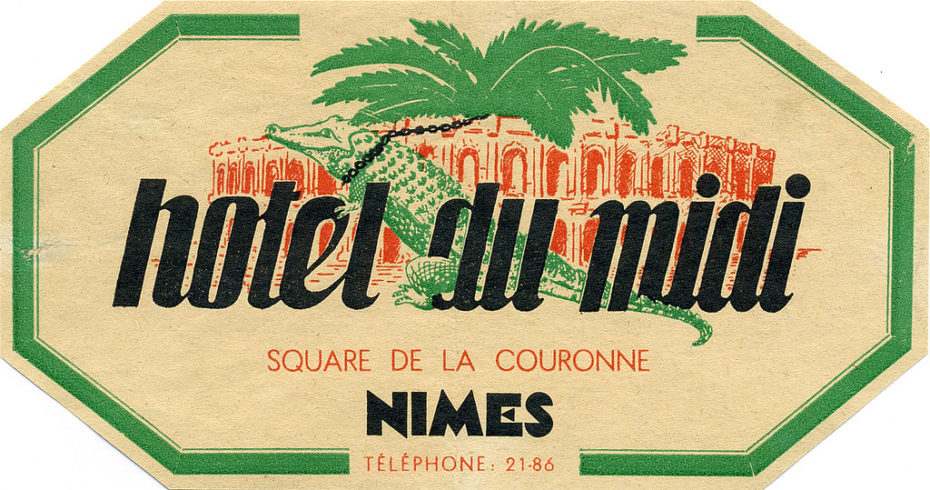 Where Guillaume Apollinaire once spent the "ten most passionate days" of his life with a loved. (Closed).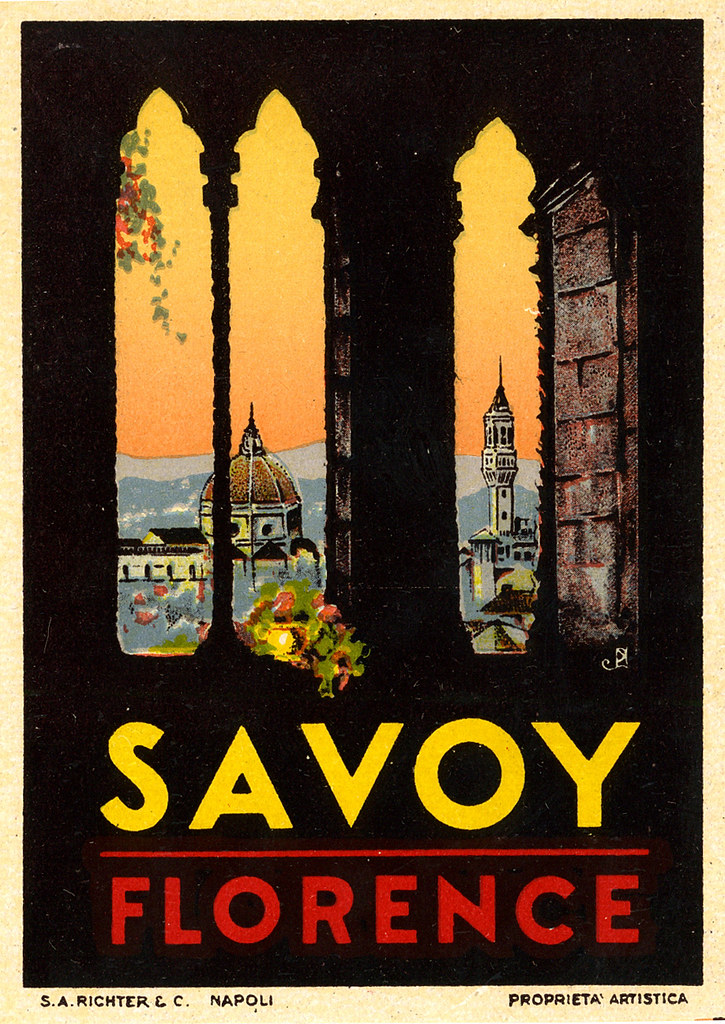 Hotel Savoy Florence, open.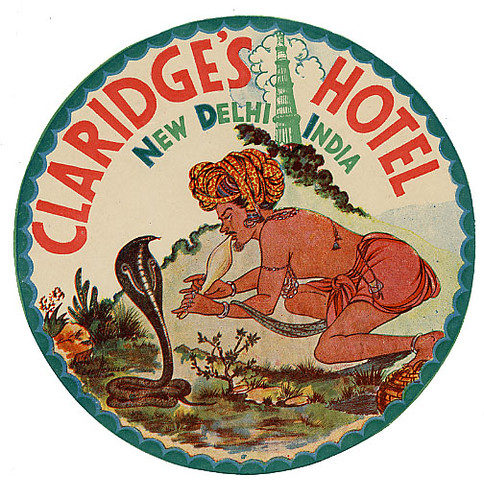 Claridges Hotel, New Delhi, open.
Not listed, same site possibly operating under another name.
Hotel Urmey, demolished.
Lakeside Hotel, still open.
Imperial Palace, still open.
A Villa Serena in Rome on via Spallanzani, listed here.
Hotel New Yorker, open.
Not longer operating.
Hotel Meraner, Merano, still open.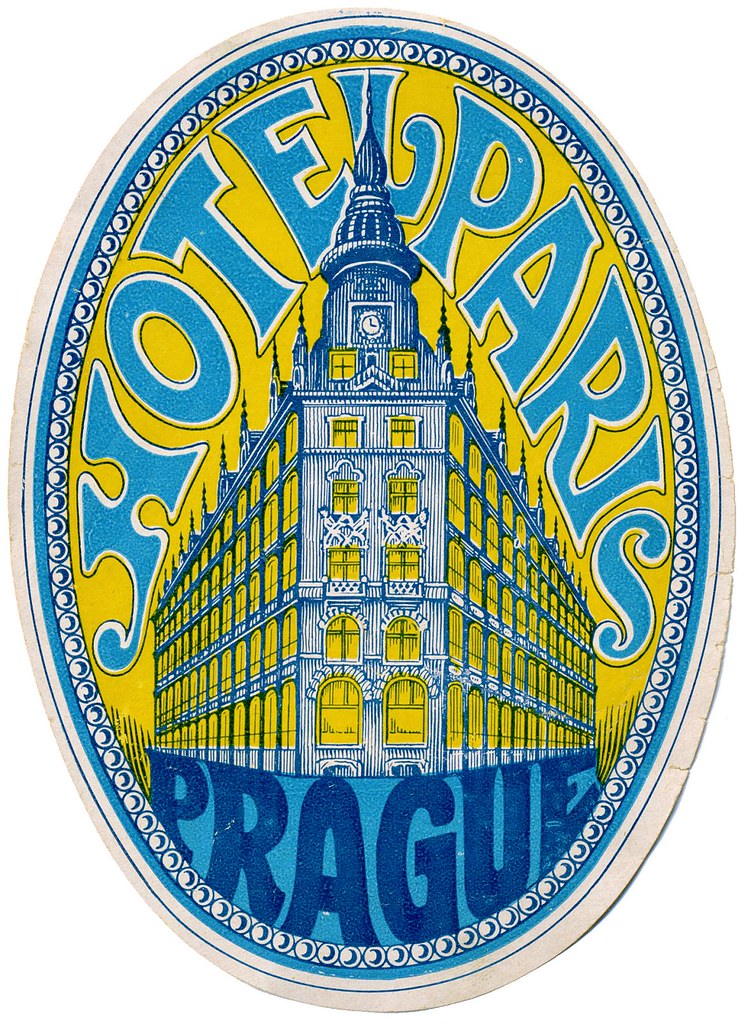 Hotel Paris, an art nouveau hotel still in business.
In the 1930s, it was converted into private flats. With its impressive majestic silhouette, it bears witness to the splendours of the Belle Époque.
The Empress, still operating in the same exact building, now part of the Fairmont chain.
Historic property still standing although no longer in operation as a resort. The City of San Bernardino has adopted the Arrowhead Springs with plans proposed to convert it into residences.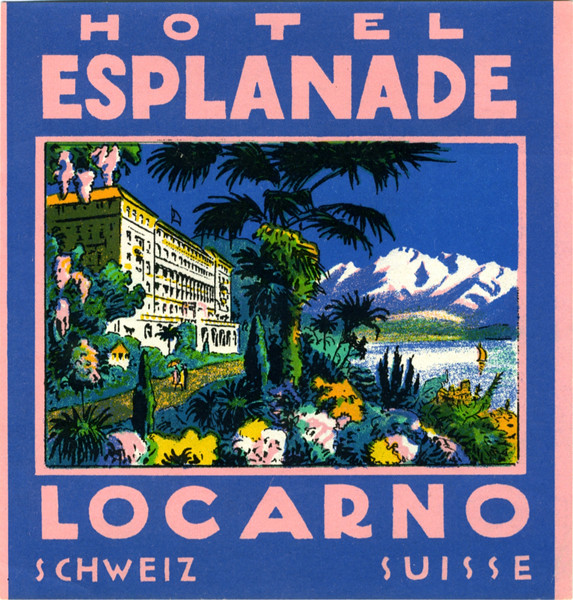 Hotel Esplanade, still open.
Lake Parlin House & Cabins listed here.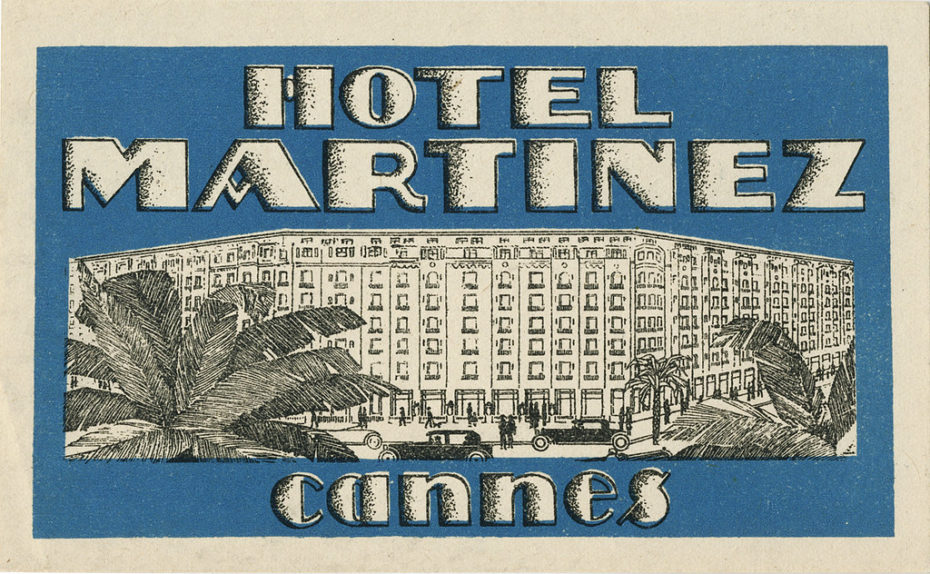 Hotel Martinez, still open, part of the Hyatt group.
Hostel no longer exists.
Not listed.
Fuji View Hotel, still operating.
Not listed in Nice.
No longer exists.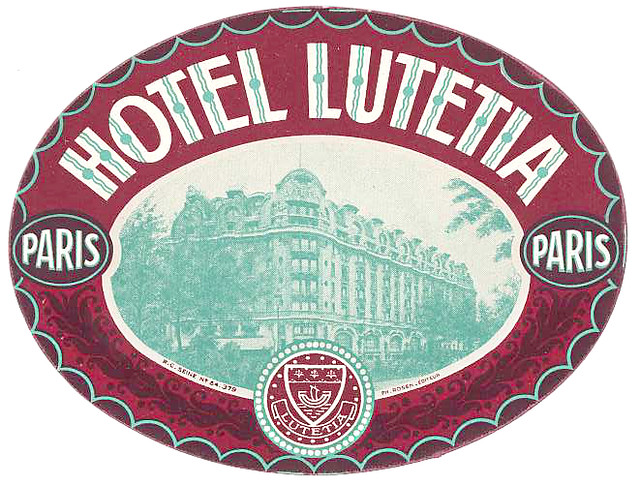 Hotel Lutetia, open.
Getting into the business of collecting these could be very dangerous for me. I had enough trouble just narrowing down my favourites from Tom's collection just to fit in this one article. I am however eyeing up this beautiful book World Tour: Vintage Hotel Labels from the Collection of Gaston-Louis Vuitton.
But if you're looking for the real deal, I'd recommend checking my favourite place in Paris to dig through archives at the Marché Dauphine in the Puces de St. Ouen.
A 1920s Louis Vuitton slogan once read, "Show me your luggage and I'll tell you who you are."
Browse through a treasure trove of luggage labels at the Art of the Luggage Label.