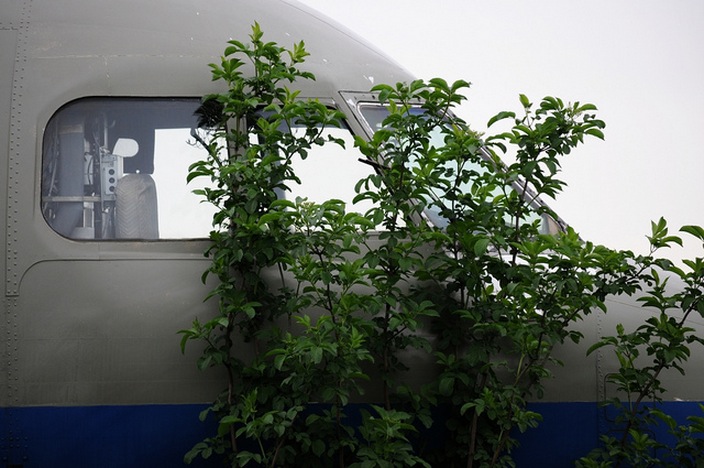 Airports can be pretty impressive spaces, but what good is it if you can't run wild in them? Well, in Berlin, you can do just that…
Image (c) Ciaron Linstead
Image (c) District Noir
Welcome to the Berlin Tempelhof Airport. Sitting smack in the middle of the city, one of Europe's most iconic pre-World War II airports sat abandoned for several years after its closure in 2008. Today, rather than awaiting a sprawling commercial complex to be built over its runways,  it is officially Berlin's largest park since its reopening in 2010, making it one of the world's largest free inner city spaces, ideal for biking, skating to baseball, kiting, festivals, music events and even urban farming. The indoor terminal and some of the hangars are also open for wandering around its vast space..
Image (c) Miss Poulain 
Even larger than New York City's Central Park, Tempelhof measures in at 909 acres. That's a lot of space for greedy commercial developers not to be getting their hands on!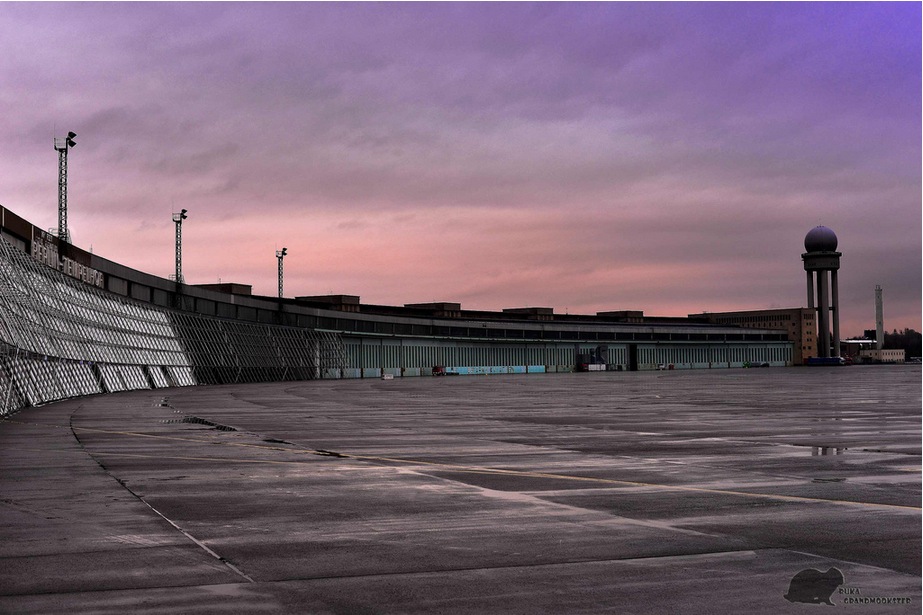 Image (c) Gary McNair
Conceived by leaders of the Third Reich, the airport was completed in 1927 and while it was still in open, it was cited as the world's oldest commercial airport still in operation. Tempelhof Airport's main building was once among the top 20 largest buildings on earth; in contrast, it formerly had the world's smallest duty-free shop.
Image (c) Arnie Arviddson
In the mid-1930s, the Nazi government began a massive reconstruction of the terminal but plans to upgrade their architectural testament to German supremacy took a back seat when they lost the war.  Soviet forces captured Tempelhof in the Battle of Berlin in 1945. The Russians combed through the old and the new terminal searching for treasures, opening all the rooms to find hidden places and documents.
The airport was later turned over to American forces following the Conference at Yalta, and then serving as West Berlin's lifeline to the free world during the Cold War, the airport was a central set piece in 20th century history. And today park visitors can just casually take a stroll in it…
Image (c) This is Dodd
Image (c) This is Dodd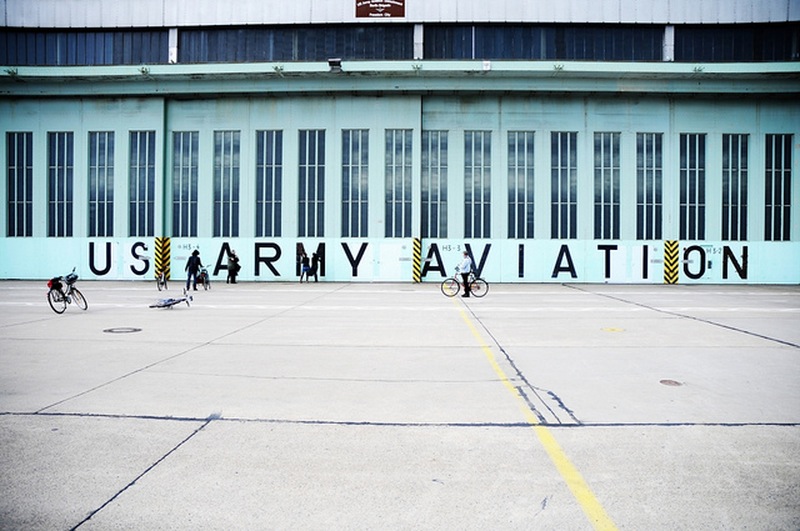 Image (c) Ciaron Linstead
With the fall of the Berlin Wall and the reunification of Germany, the U.S. Army closed its Berlin Army Aviation Detachment at TCA in 1994, ending a 49-year American military presence in Berlin.
Image (c) Thomas Quine
When the city airport ended flight operations in 2008, its commercial use was mostly in the form of small commuter aircraft flying regionally. In 2007, the government decision was taken to close Tempelhof and make Schönefeld the sole commercial airport for Berlin.
Image (c) Visit Berlin 
Today, Berlin-Tempelhof Airport stands as both a monument to a darker era in Germany's past and a link to its future. Dubbed by Norman Foster as the "The Mother of all Airports", take a virtual visit to the unusual space, with Berlin native Martin Pallgen who lives and breathes the Tempelhof Projekt…
Check out The Mother of All Airports from PBS Digital Studios