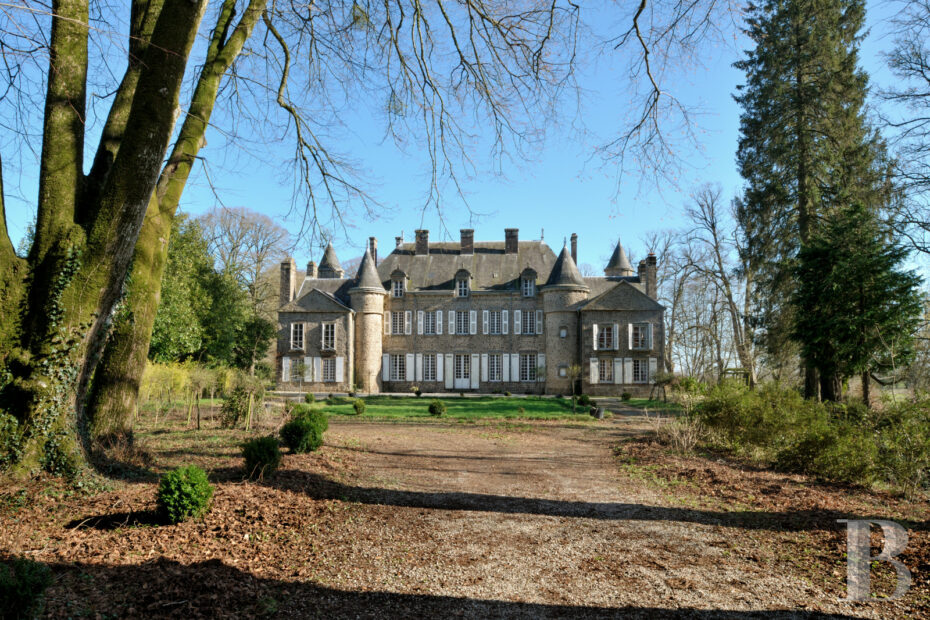 I'm in that mood again. Is there ever a bad time to go window shopping for French fairytale homes? The allure of quitting urban life, recruiting your best friends to go all in on the adventure and living out the rest of your days fixing up your French fortress with an endless supply of wine & cheese. There is certainly no shortage of castles and historic fixer-uppers in France, and here at MessyNessyChic HQ in Paris, we like to keep an eye on what's on the market via a few of our go-to resources. So I thought I'd share the results of my latest sweep of listings for sale, a personal curation of properties for all budgets, from basement bargain castles to the dreamiest of spreads. Let's go shopping!
The Perfect Chateau for Under a Million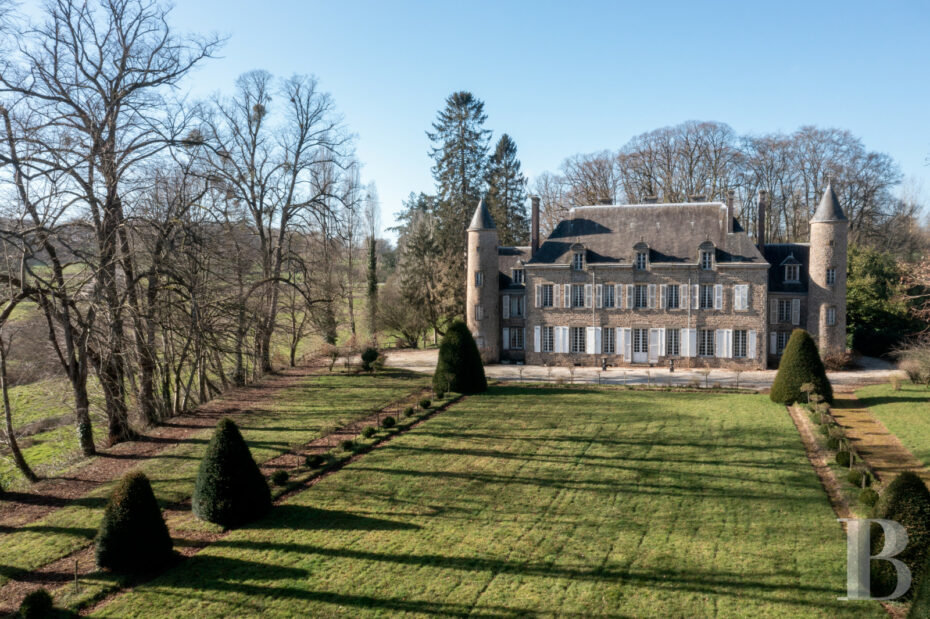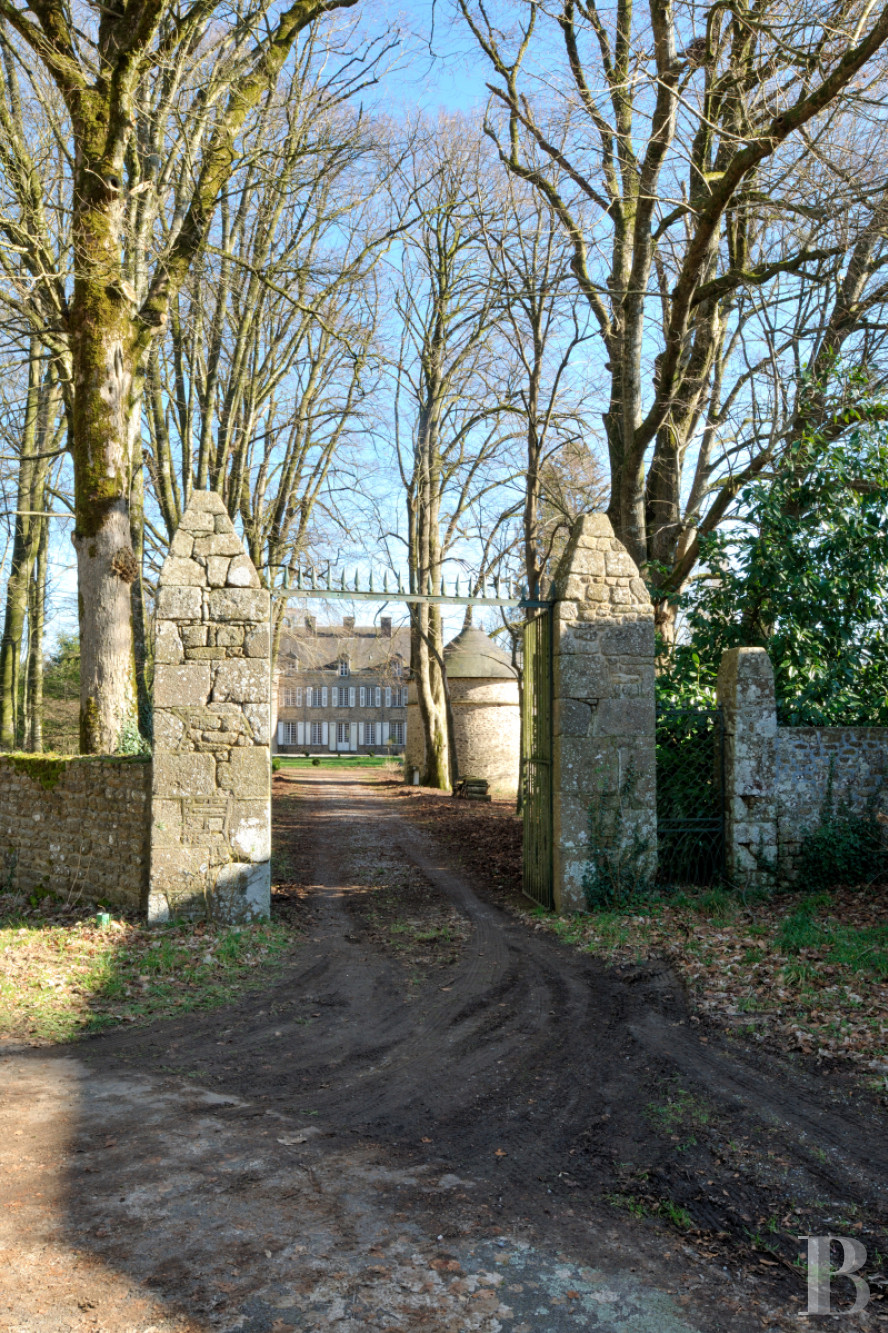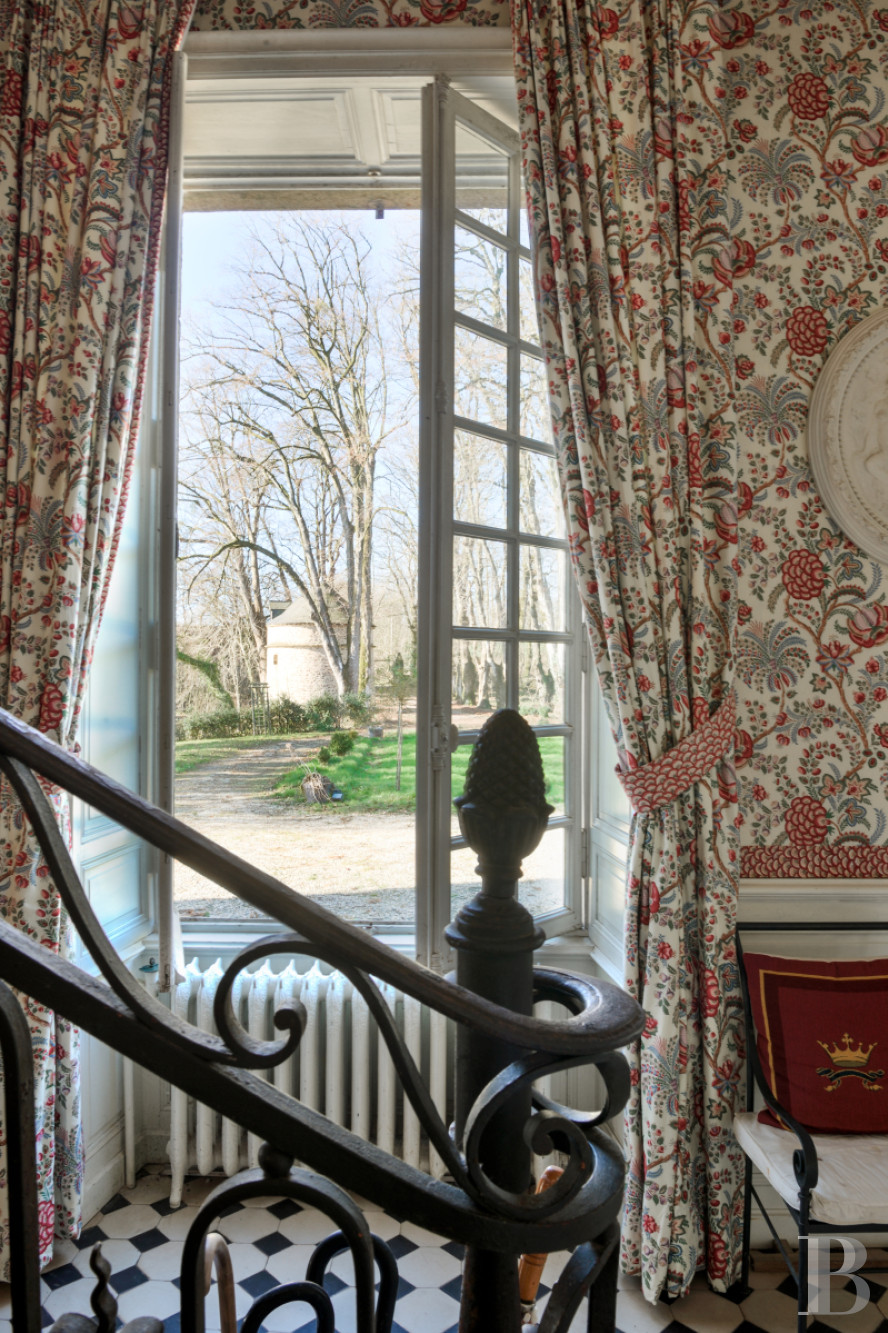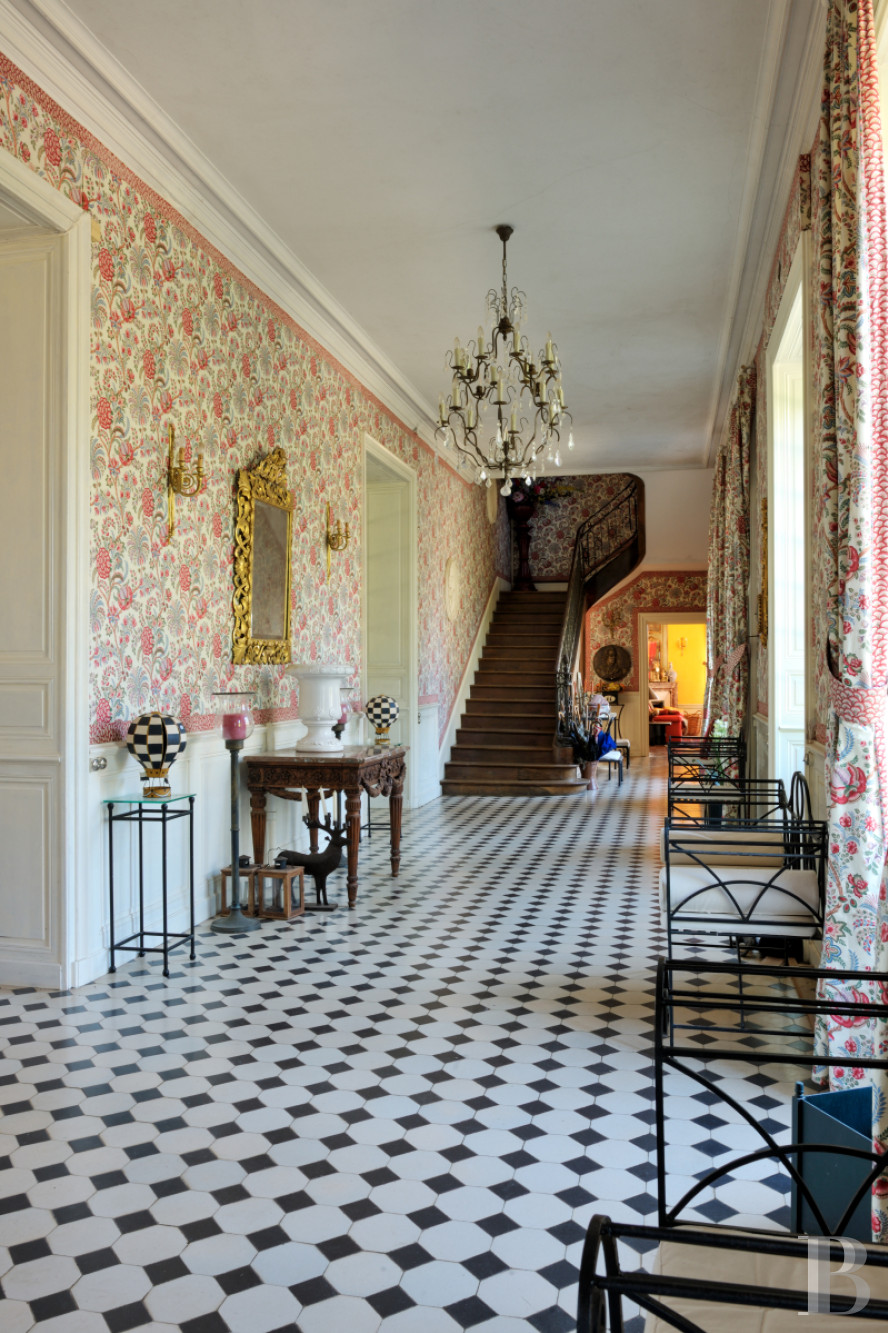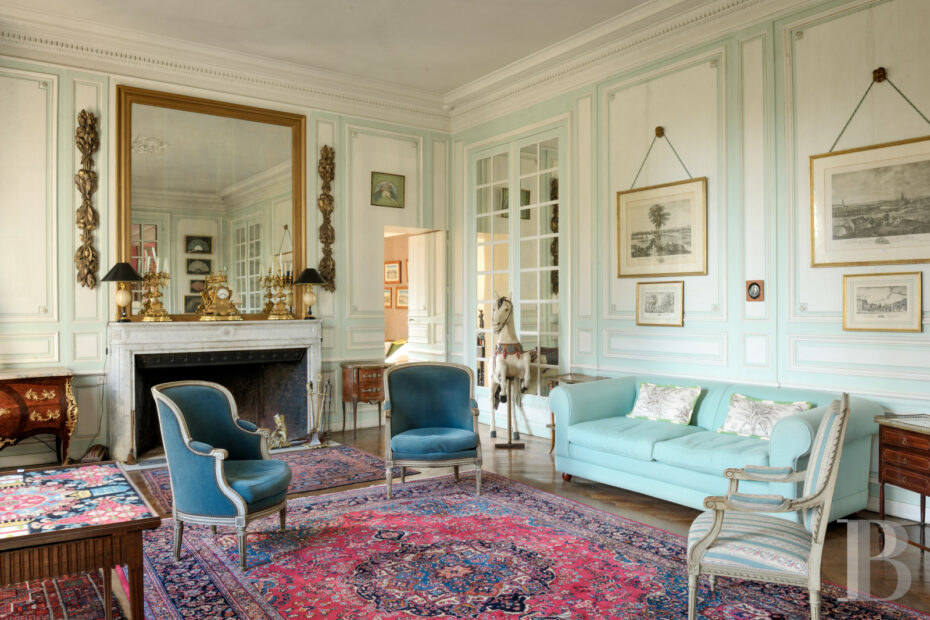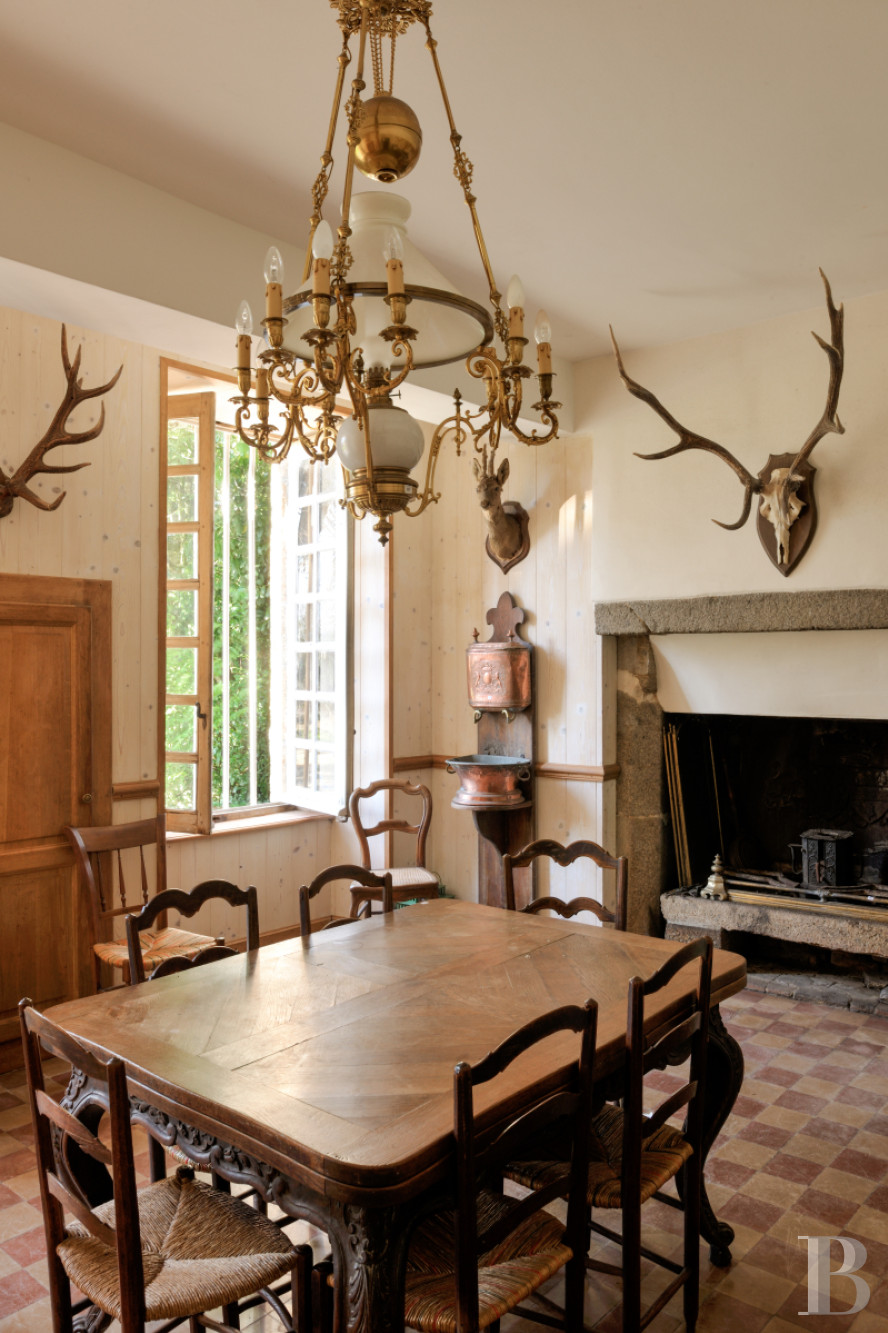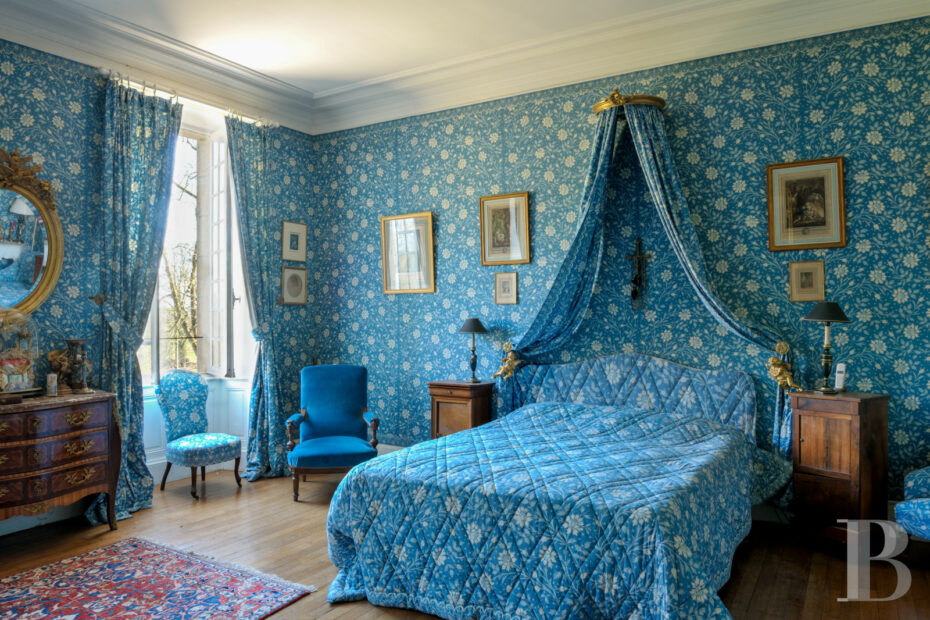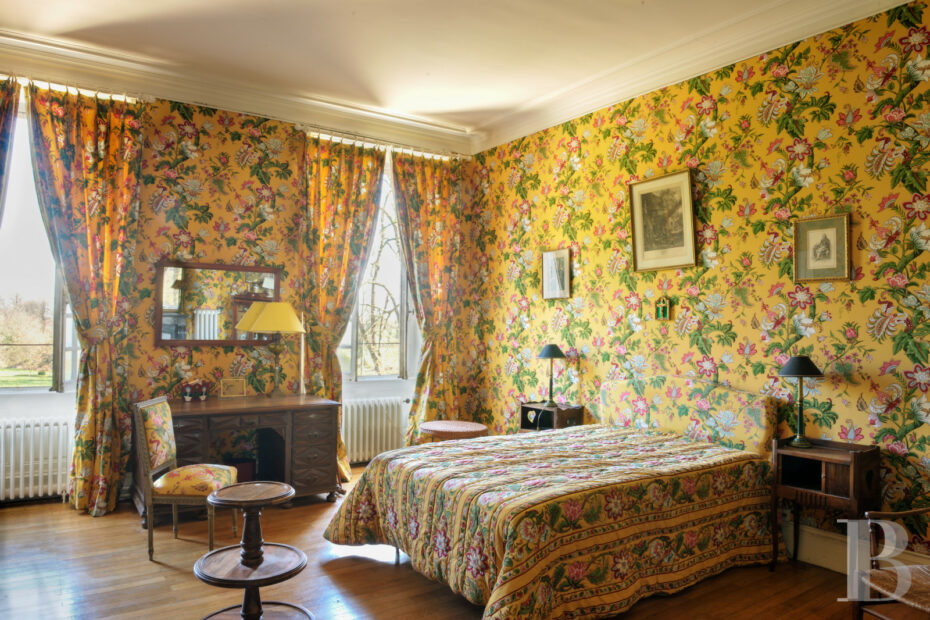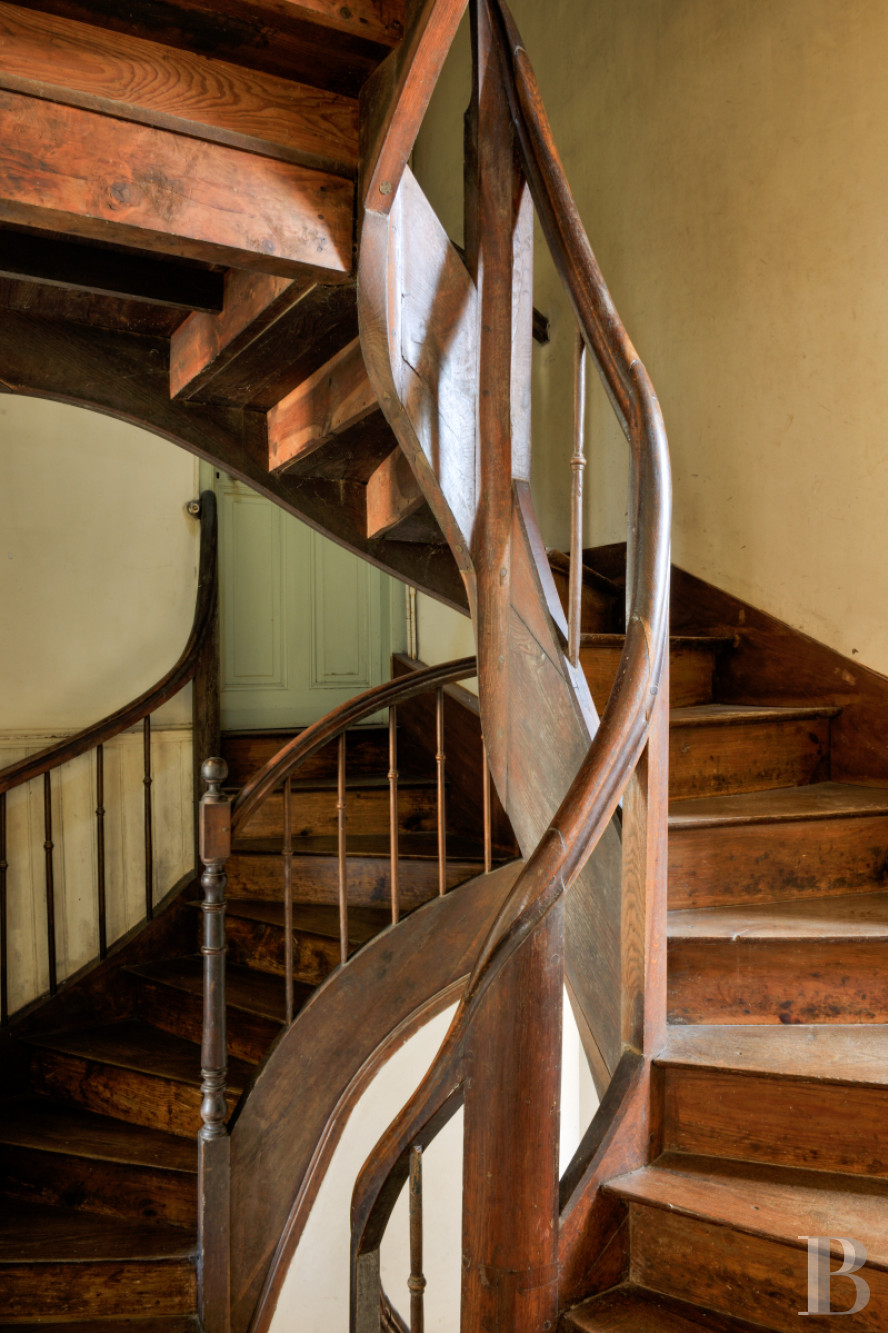 What to know: Located less than two hours from Paris where Normandy and Brittany meet France's Pays de la Loire region, the 14 bedroom chateau built from the seventeenth and nineteenth centuries sits on 11 hectares of land with a historic dovecote, stables, old bakehouse, a barn and a former warden's lodge. The agency reckons the interiors could do with some restoration but we reckon it looks pretty picture perfect.
Asking price: 890 000 €
Possibly the Most Wes Anderson Listing Ever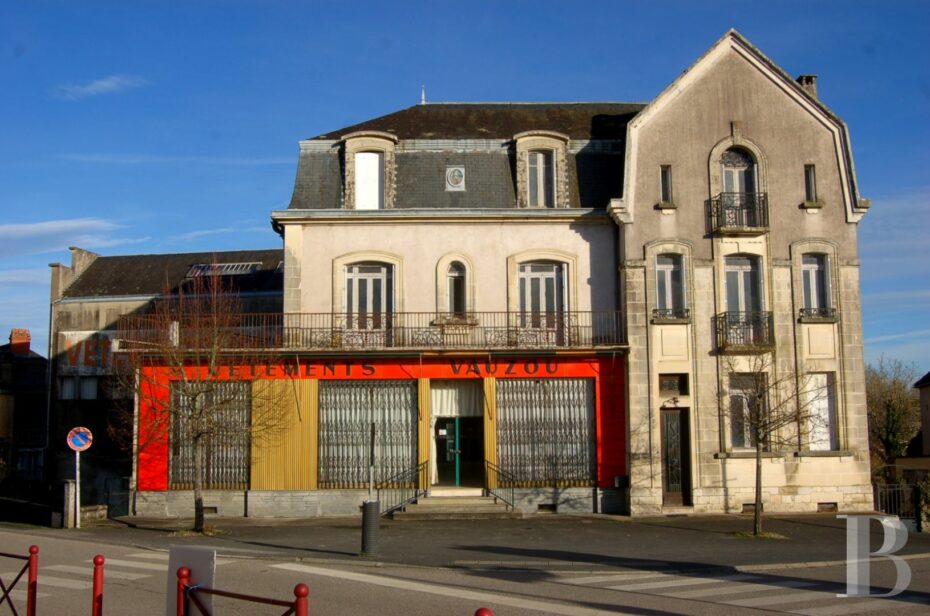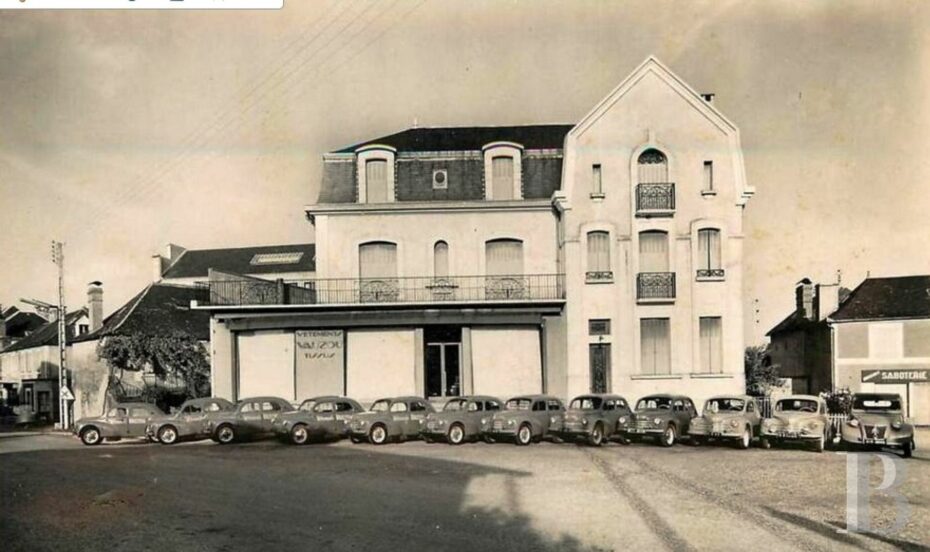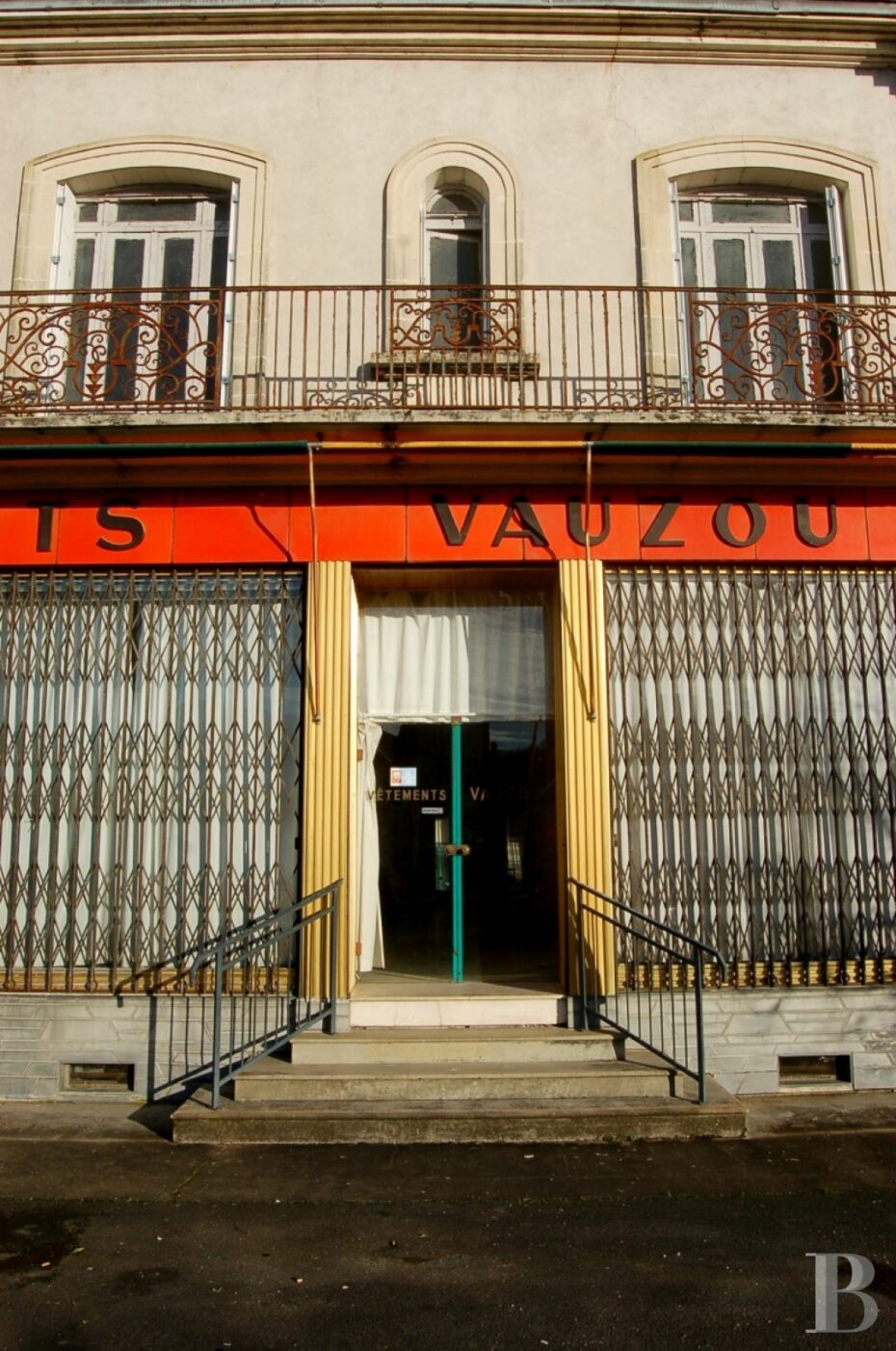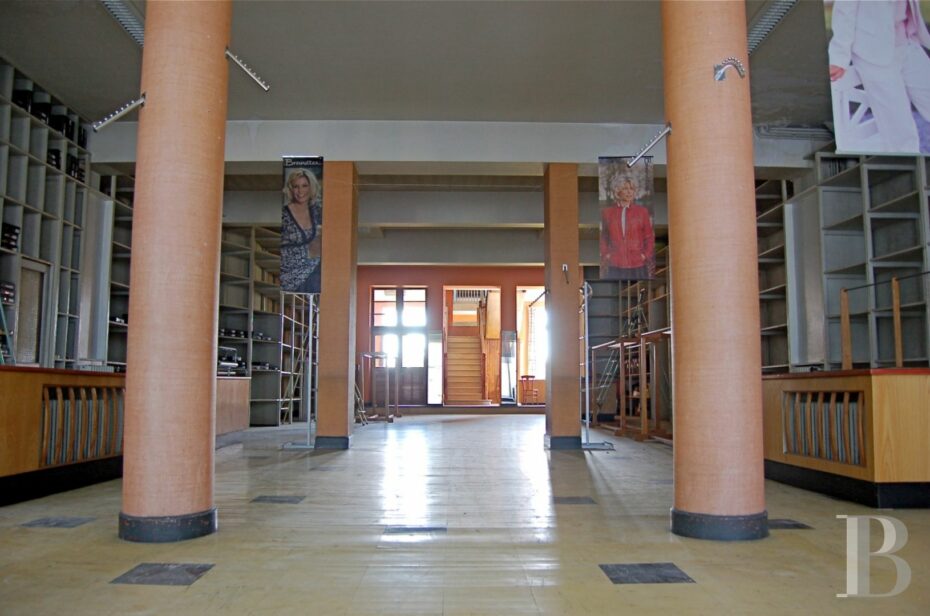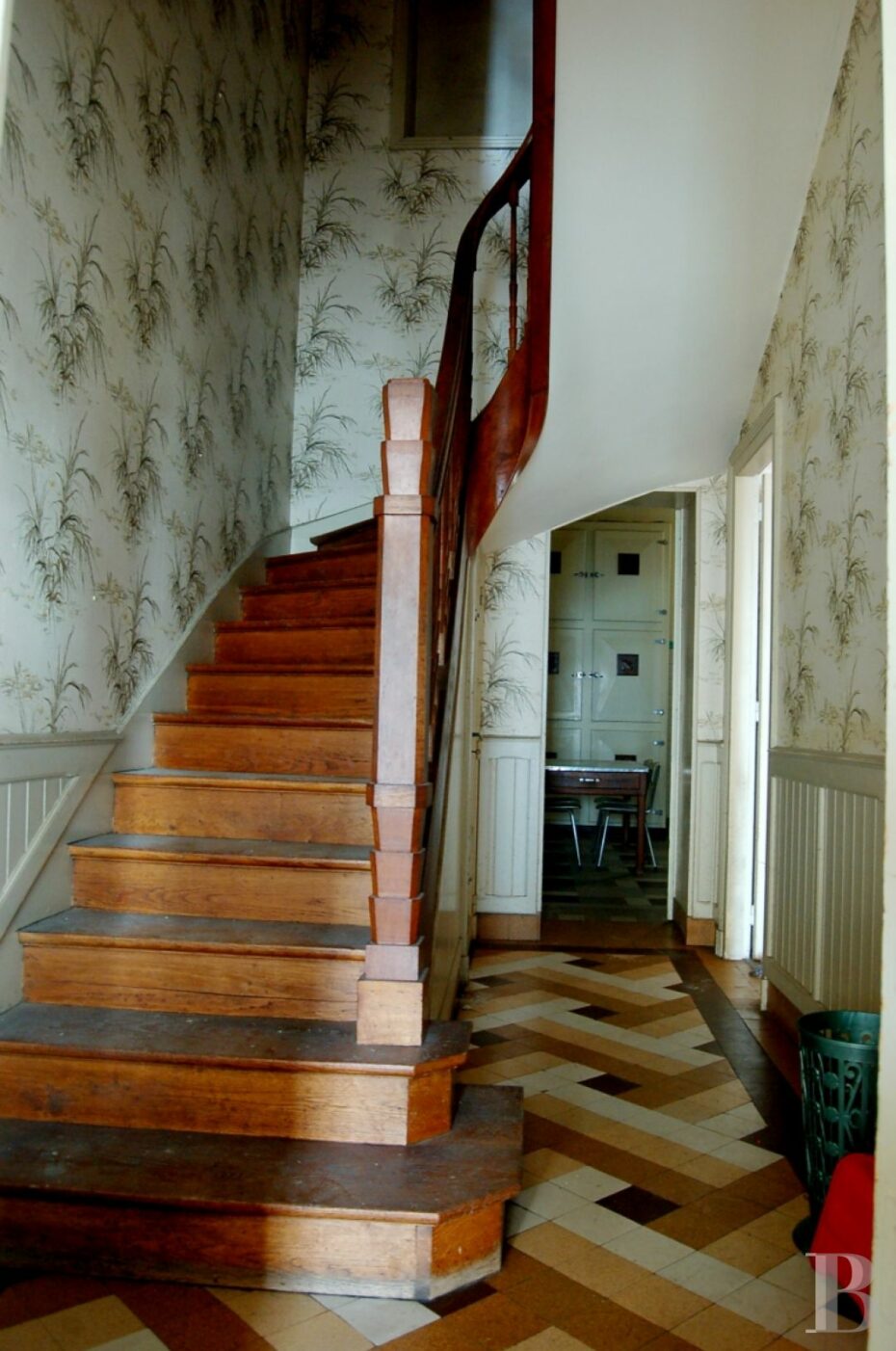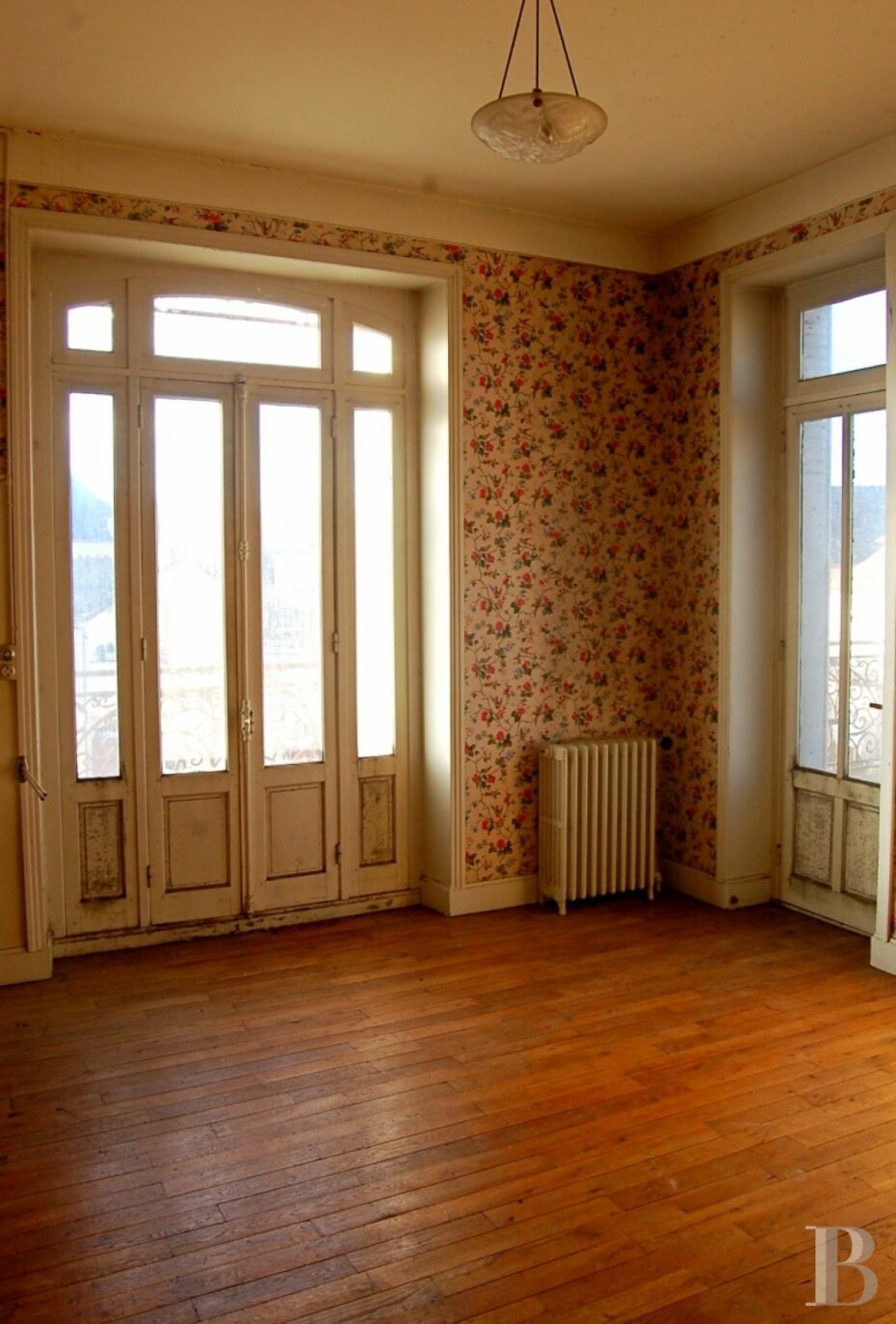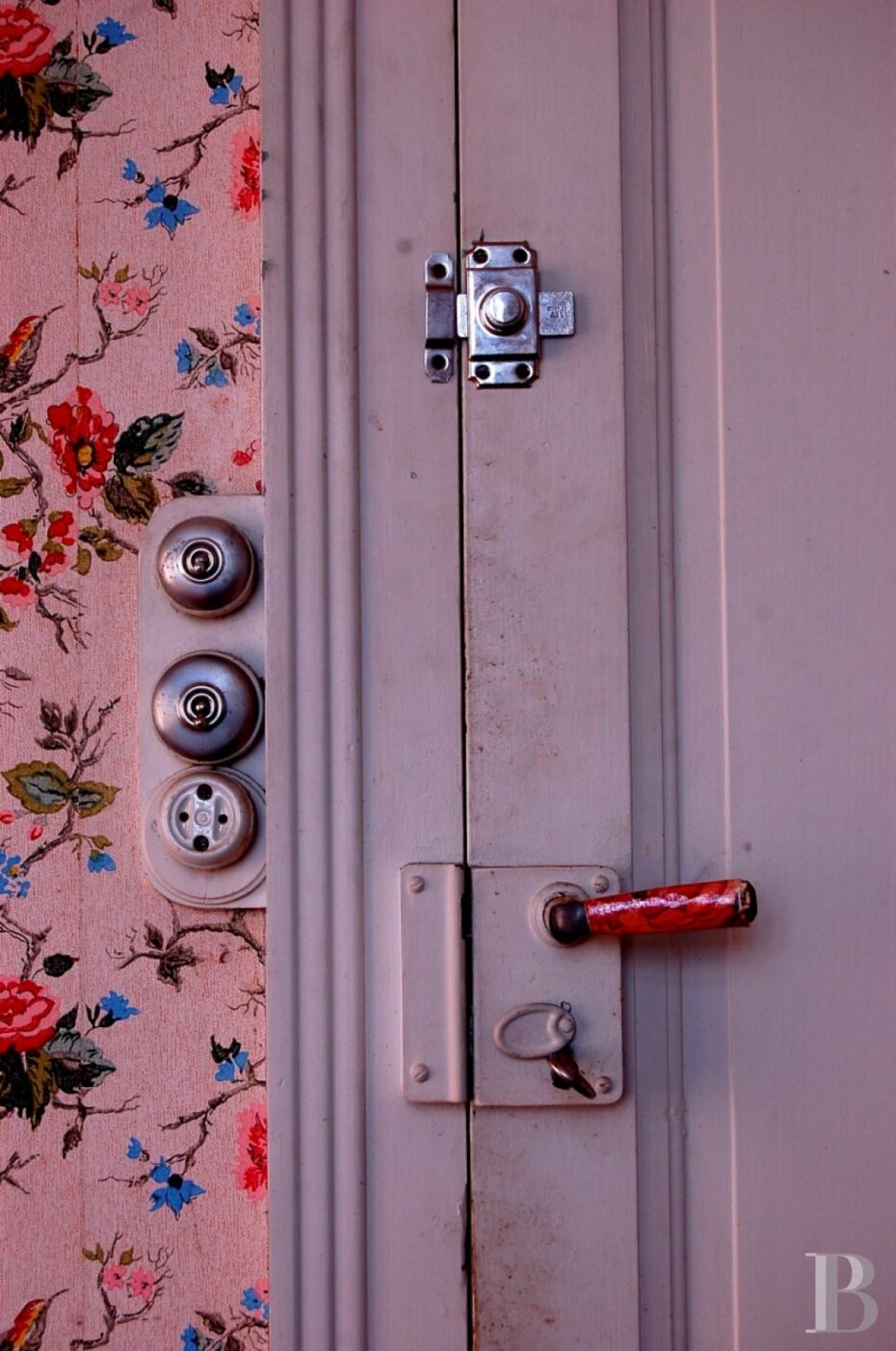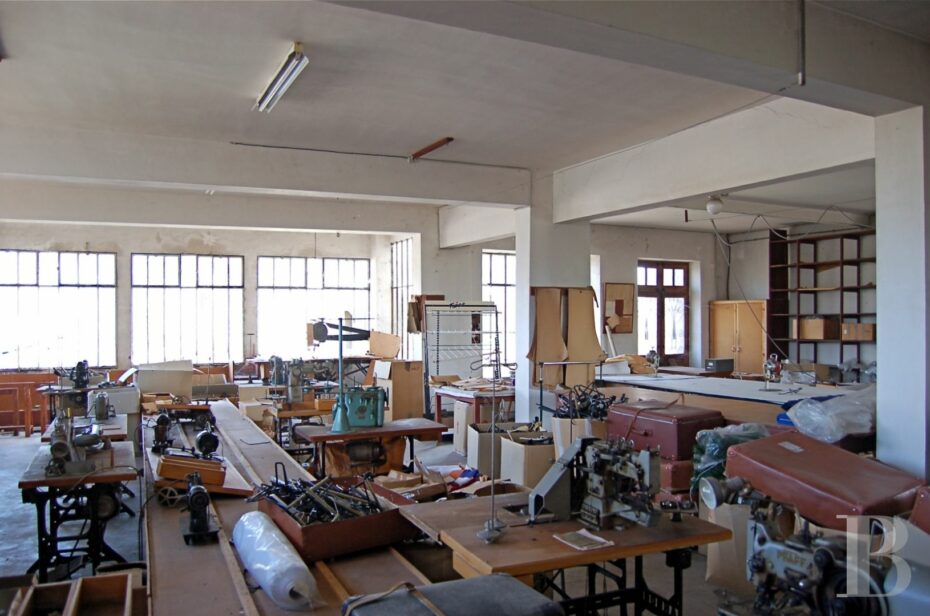 What to know: An old 1930s clothing factory with its shop, workshops and residence in the north of the French department of Lot, an ideal spot for exploring the Dordogne Valley. Vauzou clothing factory was forced to close its doors in 1987 but capitalised on distribution whilst diversifying its merchandise and the shop remained open until 2014. Most of the floors are covered with parquet flooring, laid in strip and herringbone patterns, or with period tiles. The ground floor of the neighbouring residence has 8 bedrooms. A property like this requires a buyer with a creative mind!
Asking price: 329 000 €
A group of medieval troglodyte houses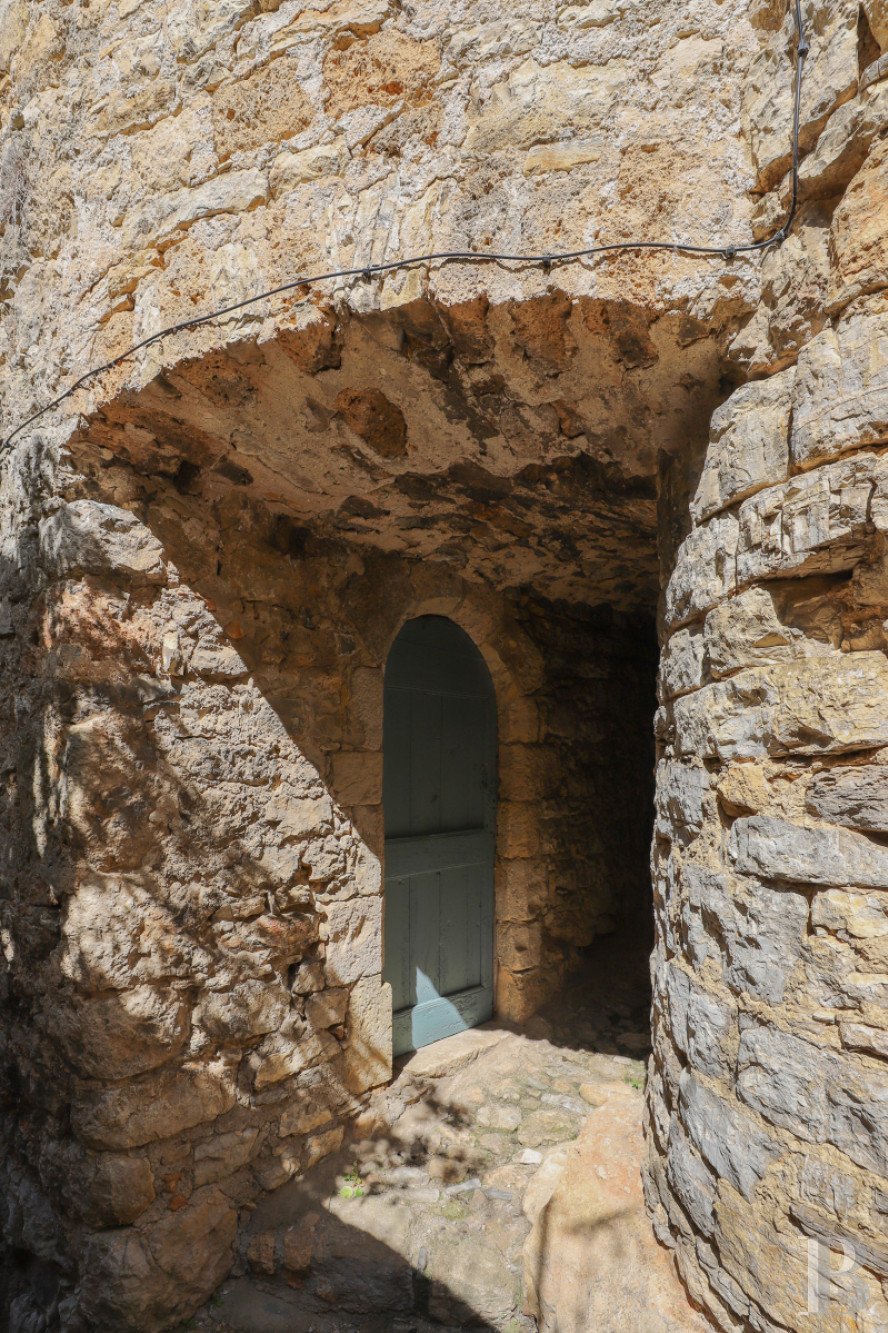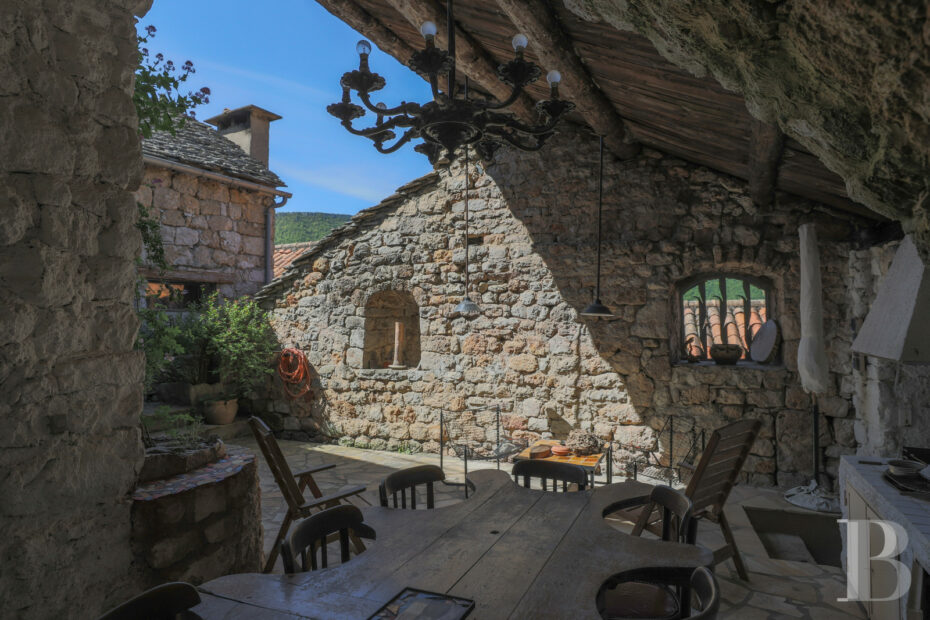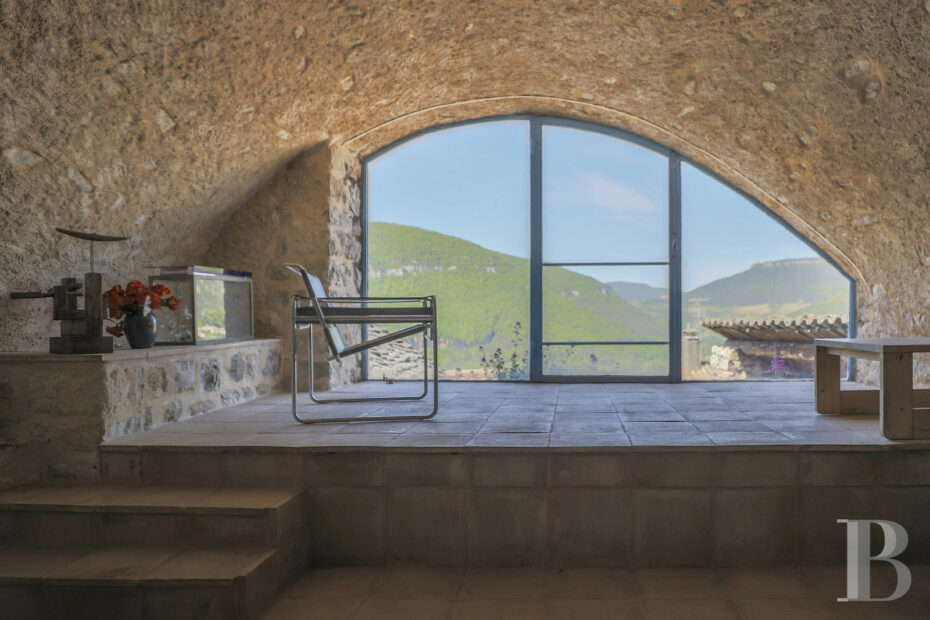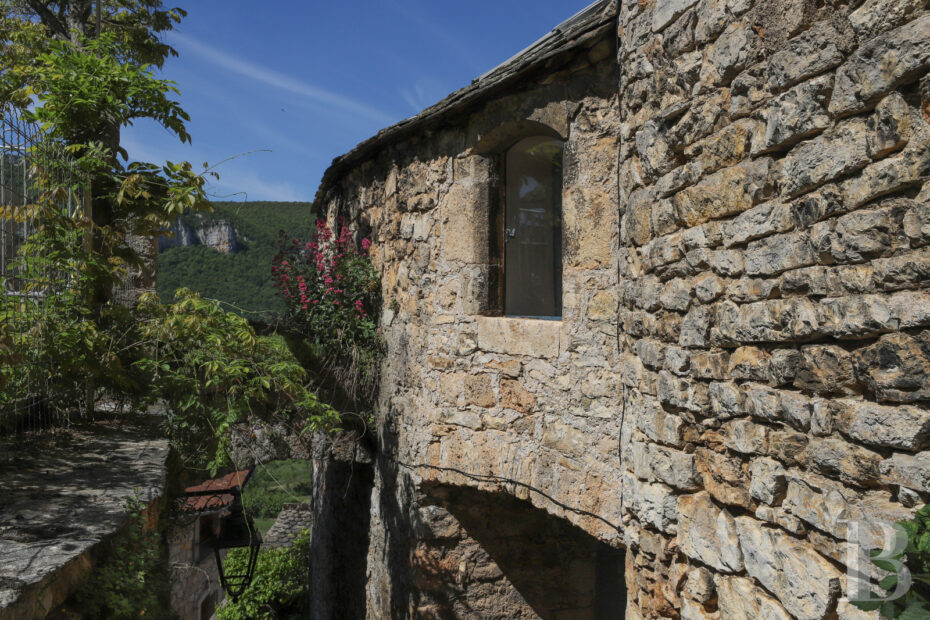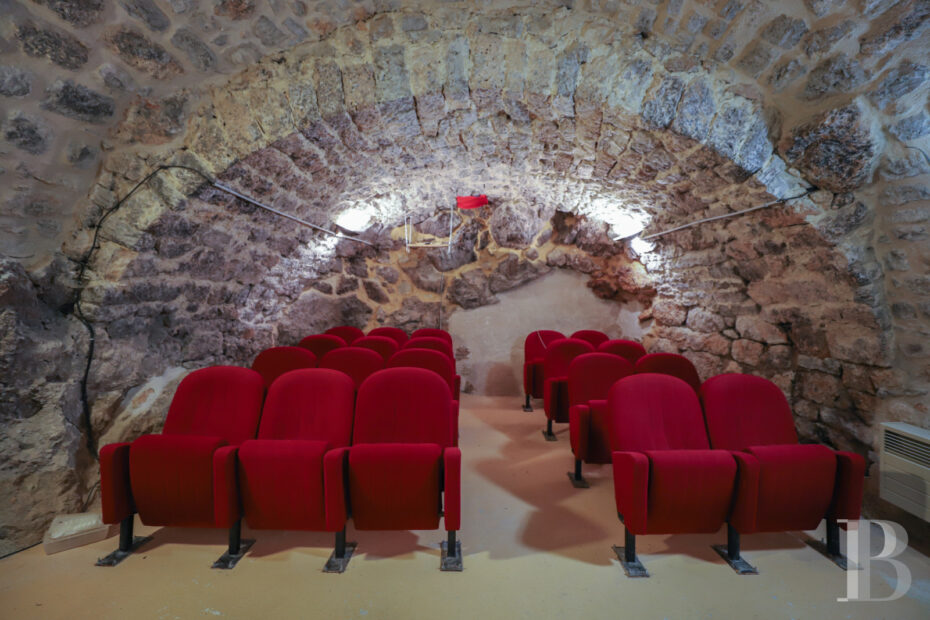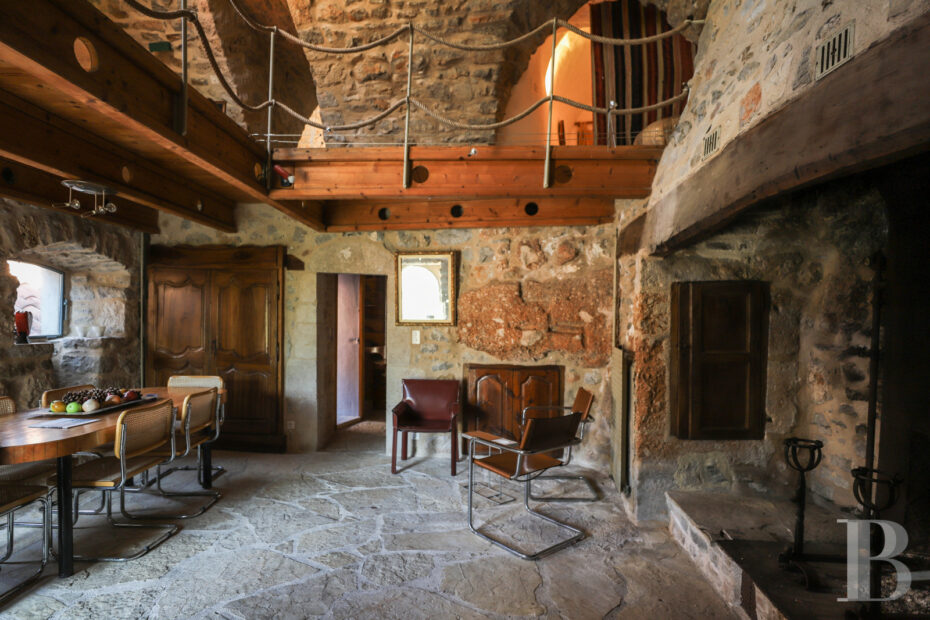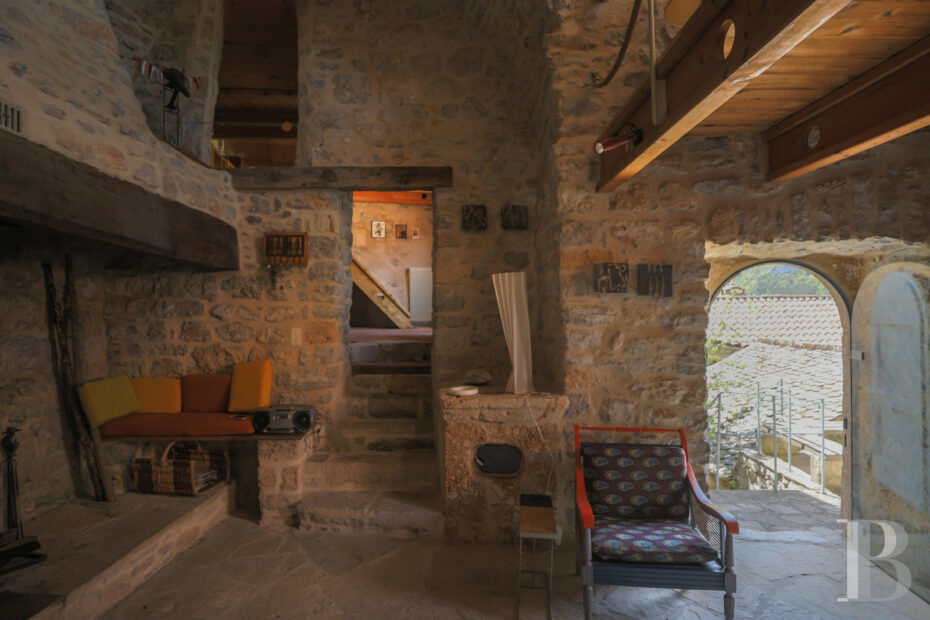 What's to know: This property is comprised of several houses clinging on to the rock below a listed, Romanesque church facing Mostuéjouls castle on the edge of the Tarn Gorge. The six bedroom house is divided into several sections over five levels in three buildings which are interconnected with one another via a second courtyard in the midst of the houses. Hallways linking the various rooms wind their way through the constructions, following the lie of the outcropping rock. Constantly alternating between cavities in the rock and light-filled gaps looking out over the valley, this property has several terraces at various altitudes featuring panoramic views. An architect's dream and muse in the late 1970's, "Granny Cournet's" old house has for many summers hosted a cinema festival in its little, troglodyte projection room, with its twenty red armchairs.
Price: 442 000 €
A Pink 16th century castle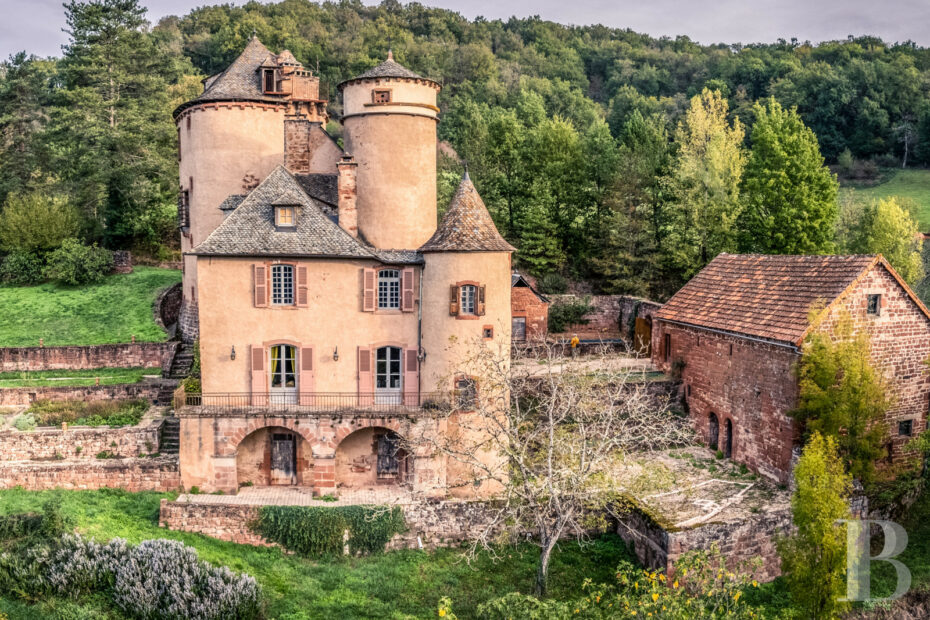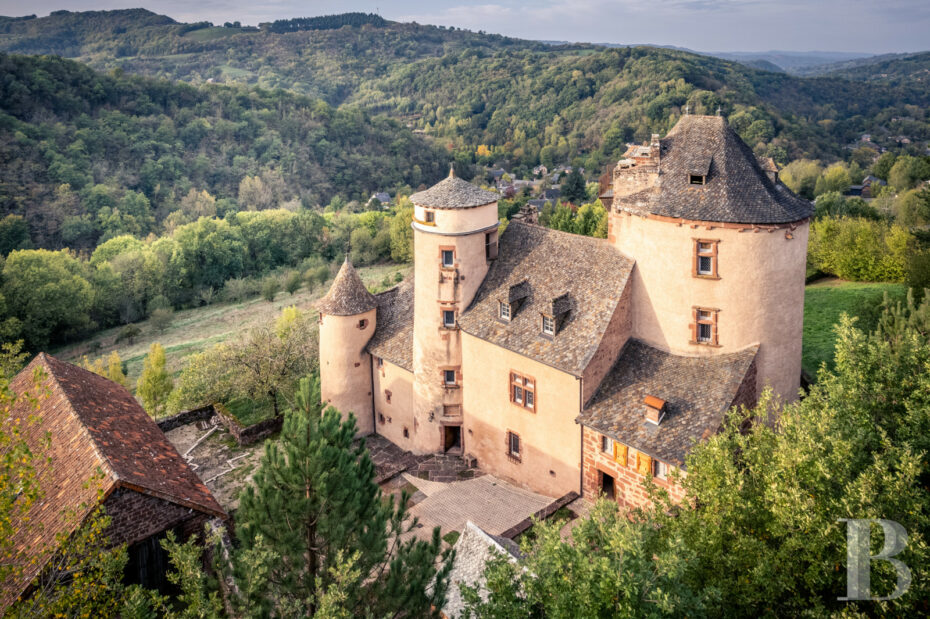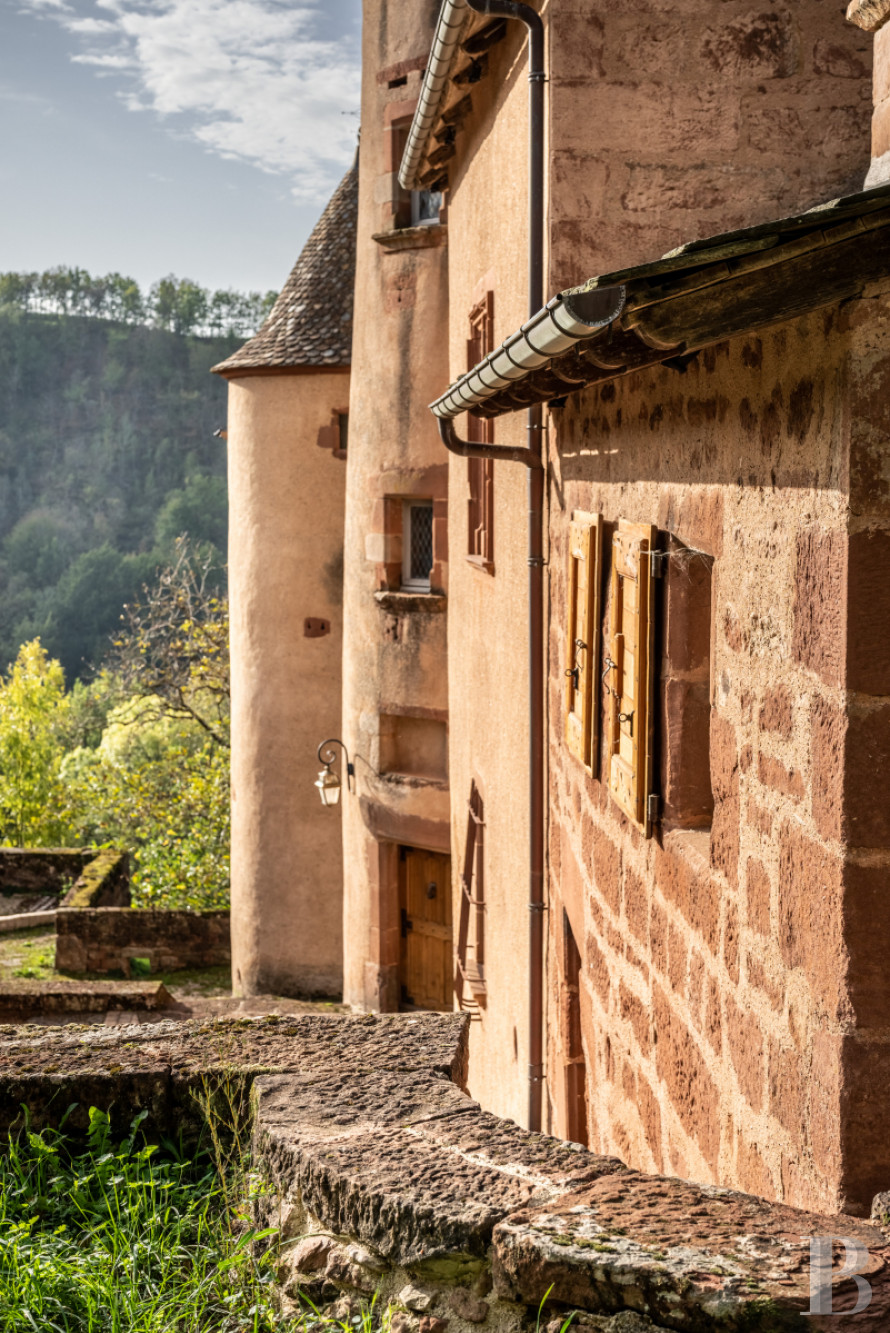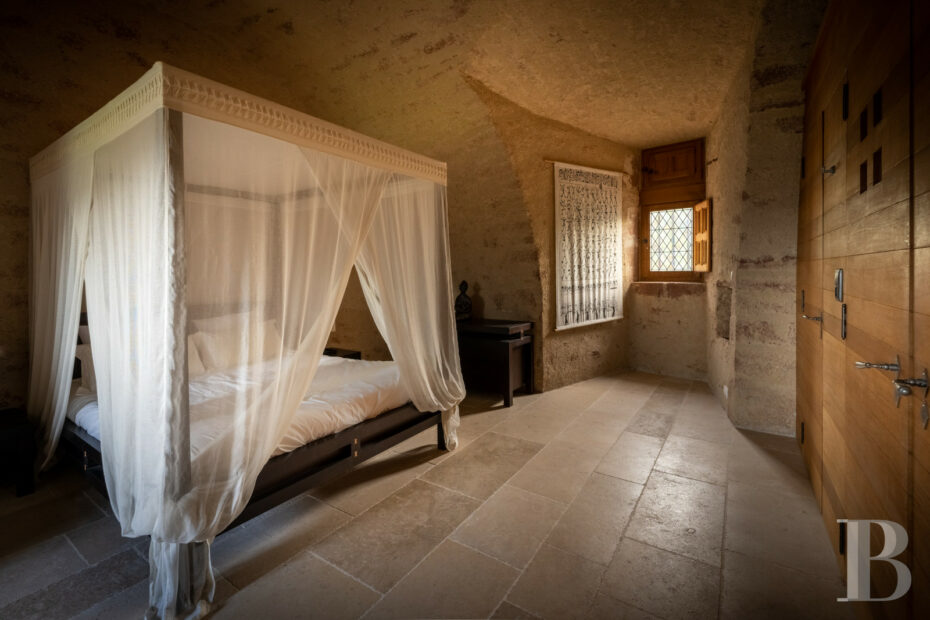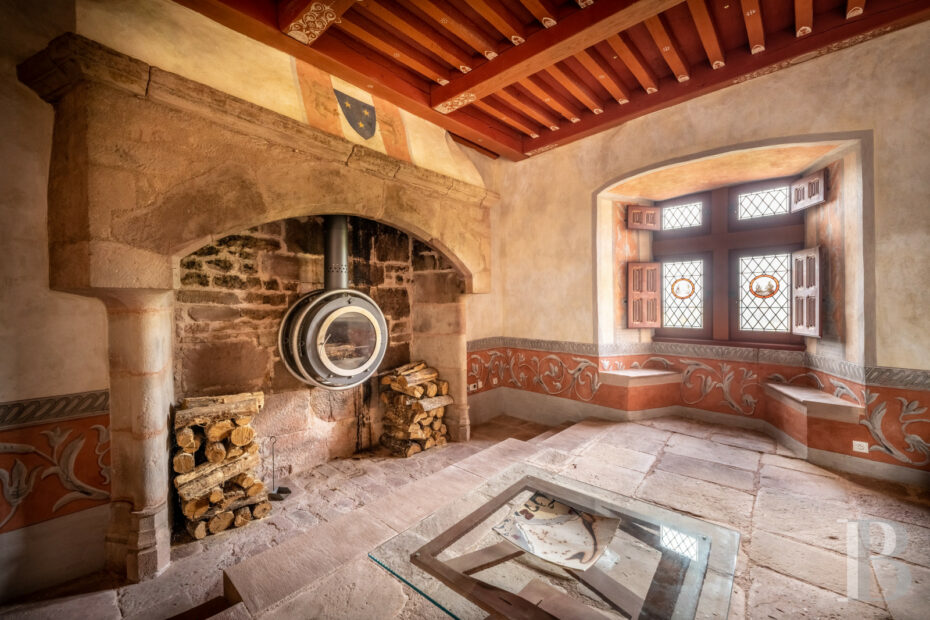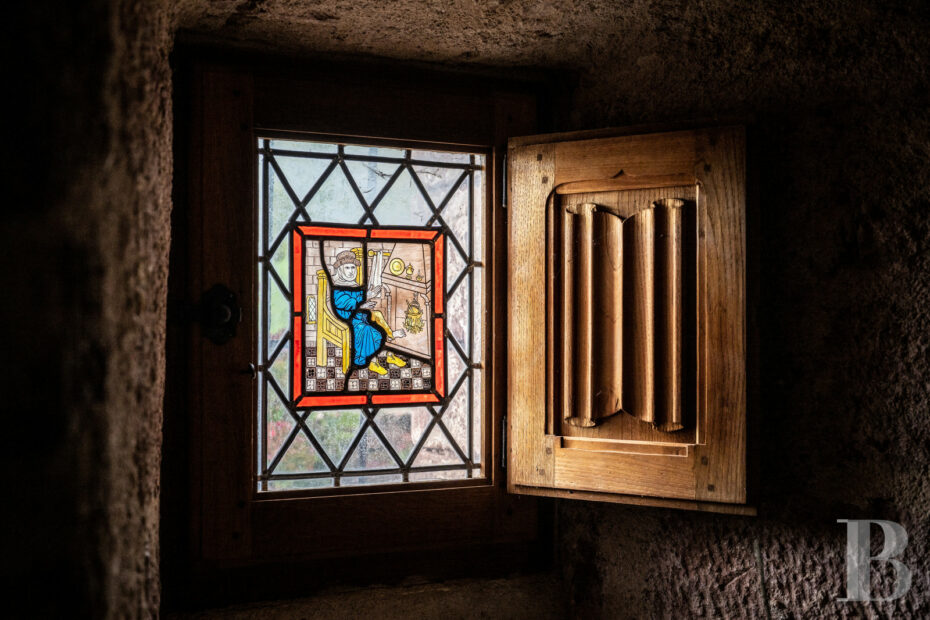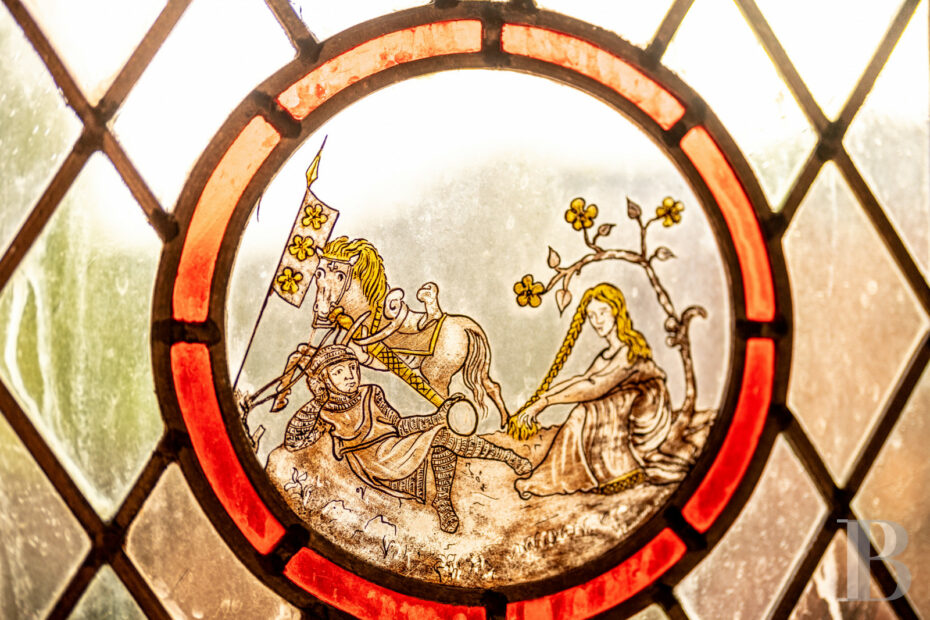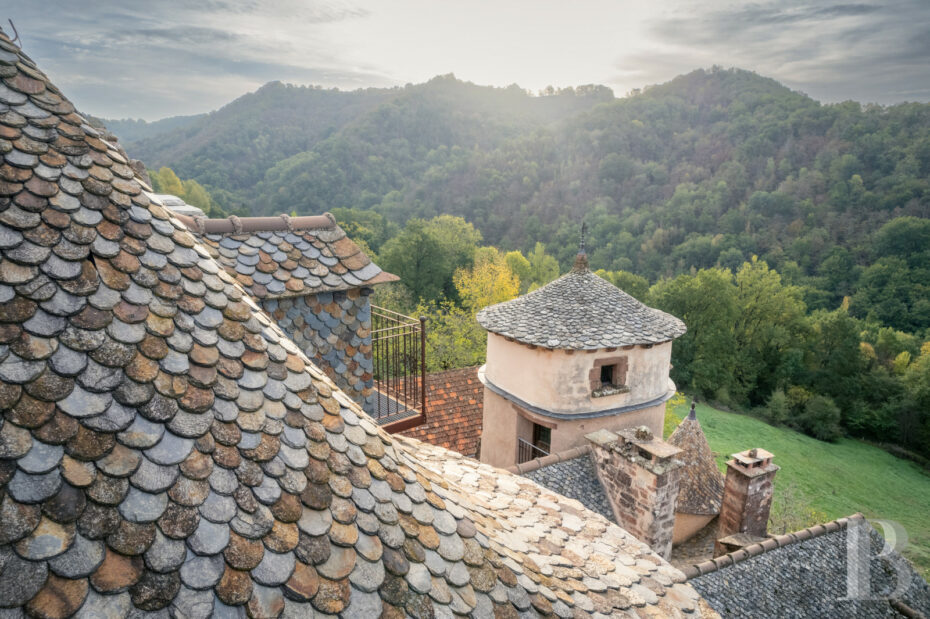 What's to know: Surrounded by redwood forest, the fairytale castle, which was built over several centuries from medieval times has seven bedrooms and 15 hectares of land in the Occitanie region in southern France.
Asking price: 1 490 000 €
An Abandoned Art Nouveau Gem Awaiting Rescue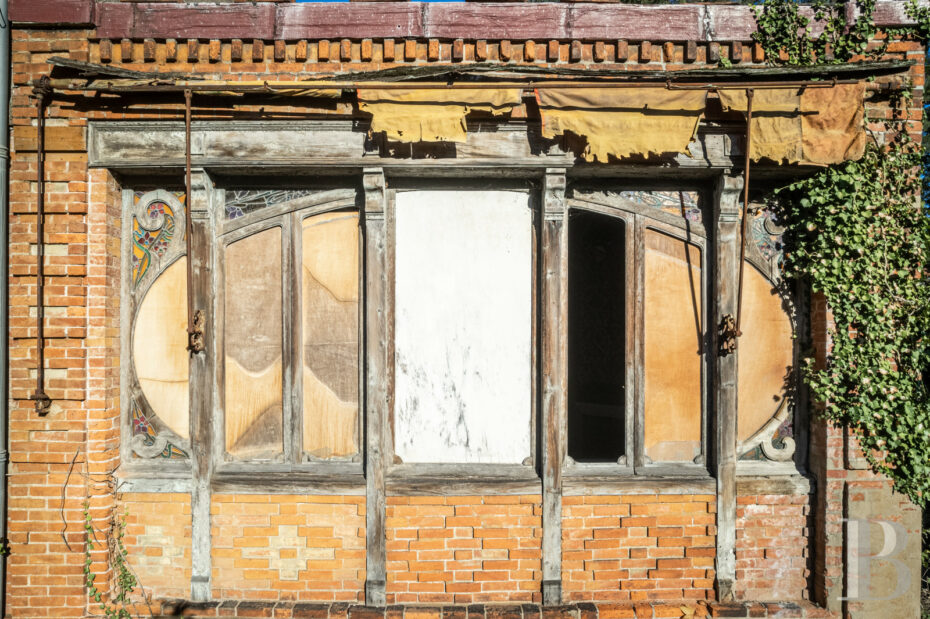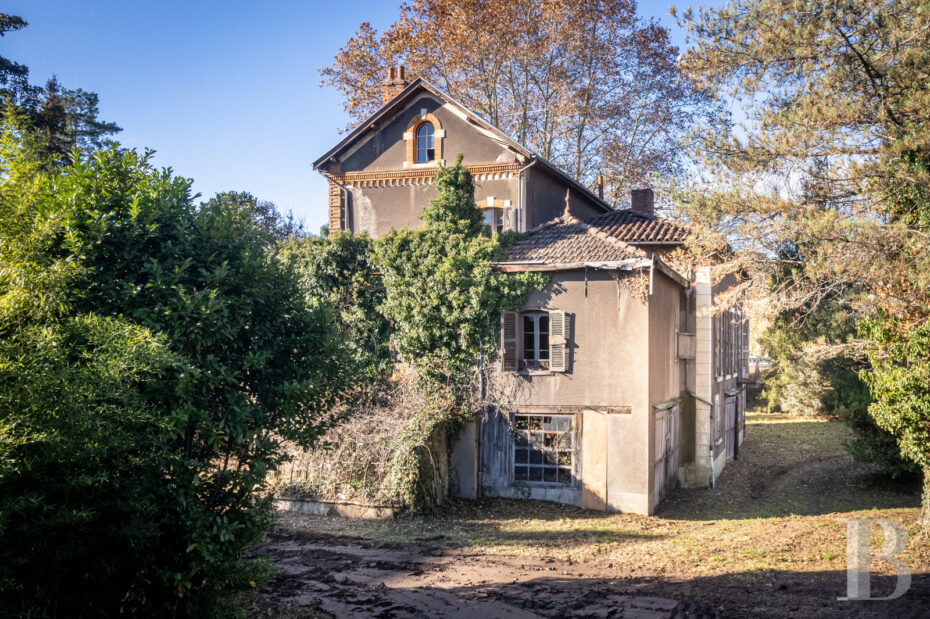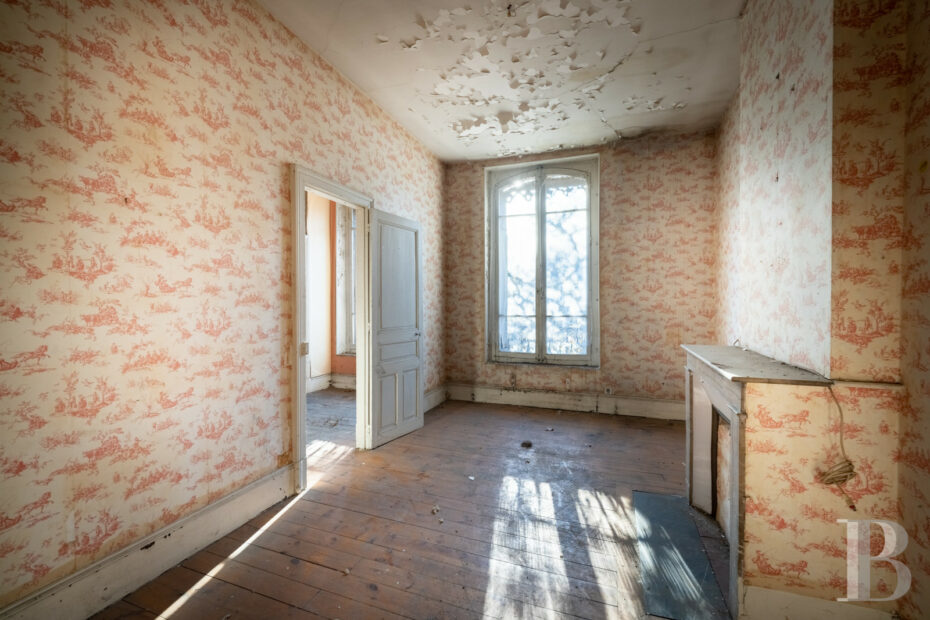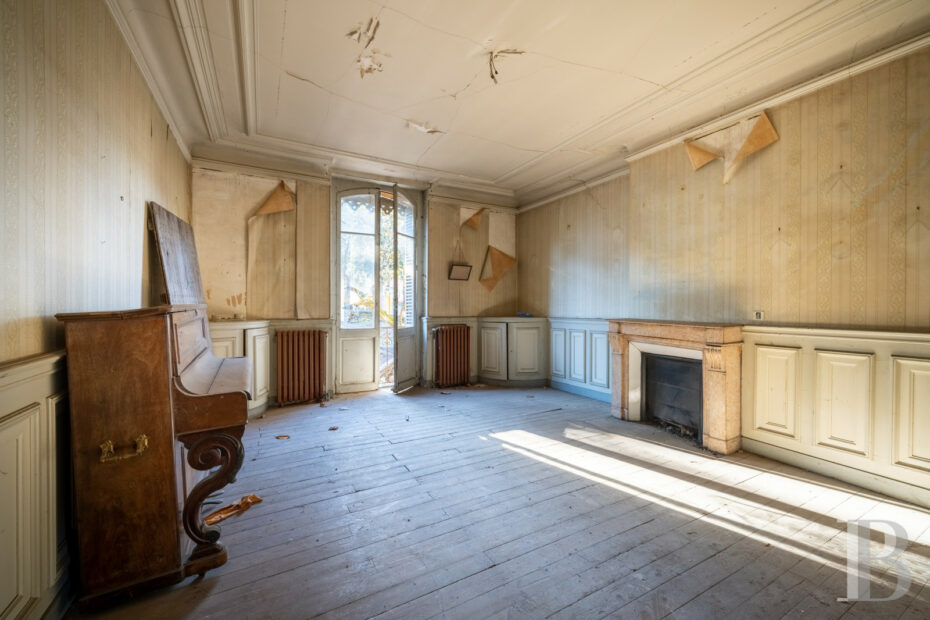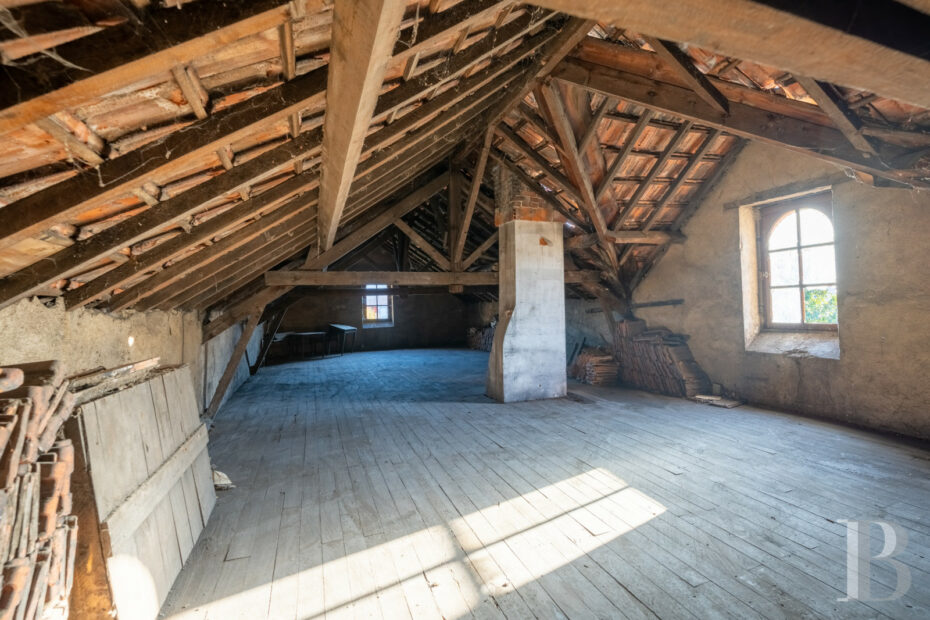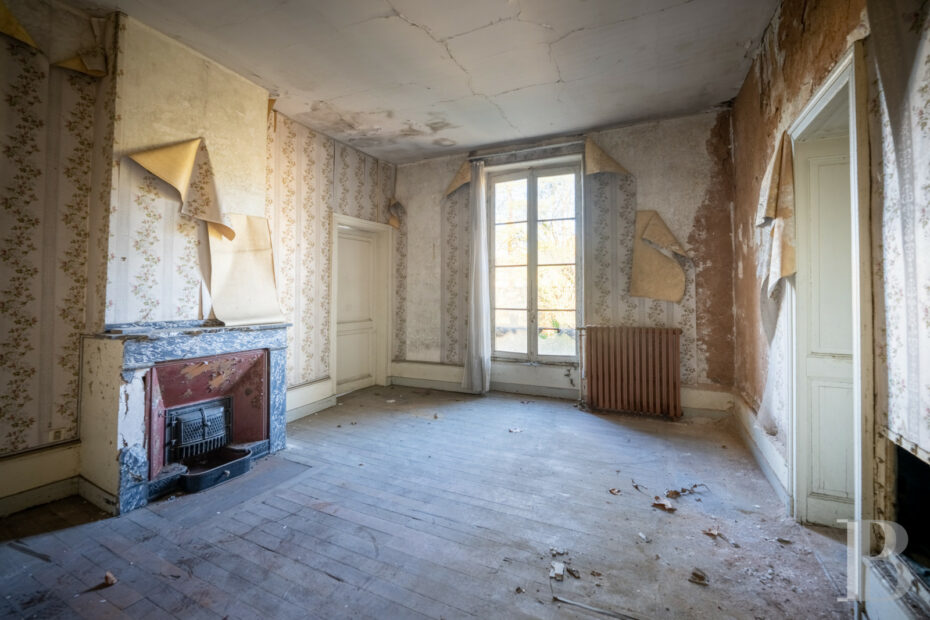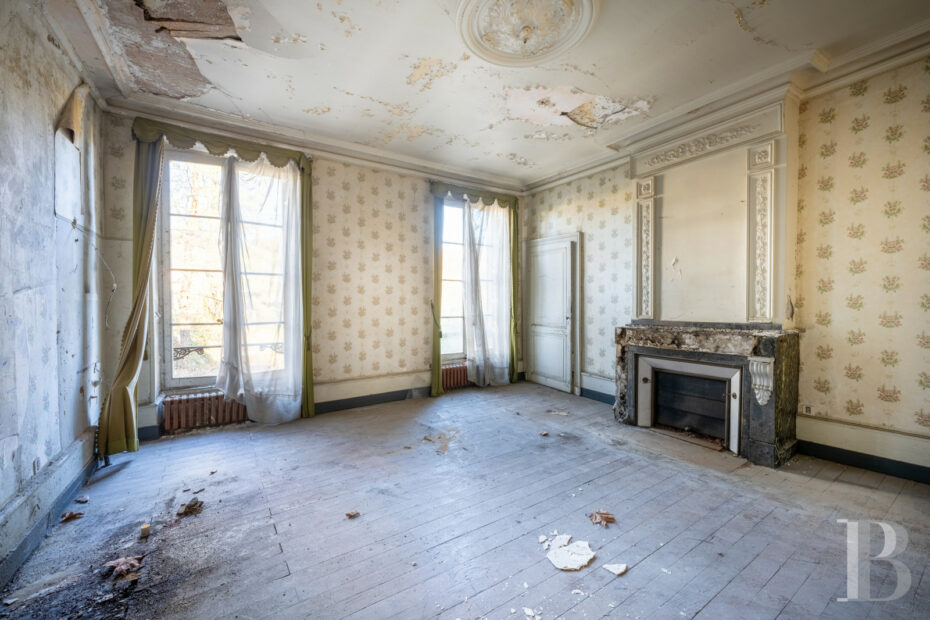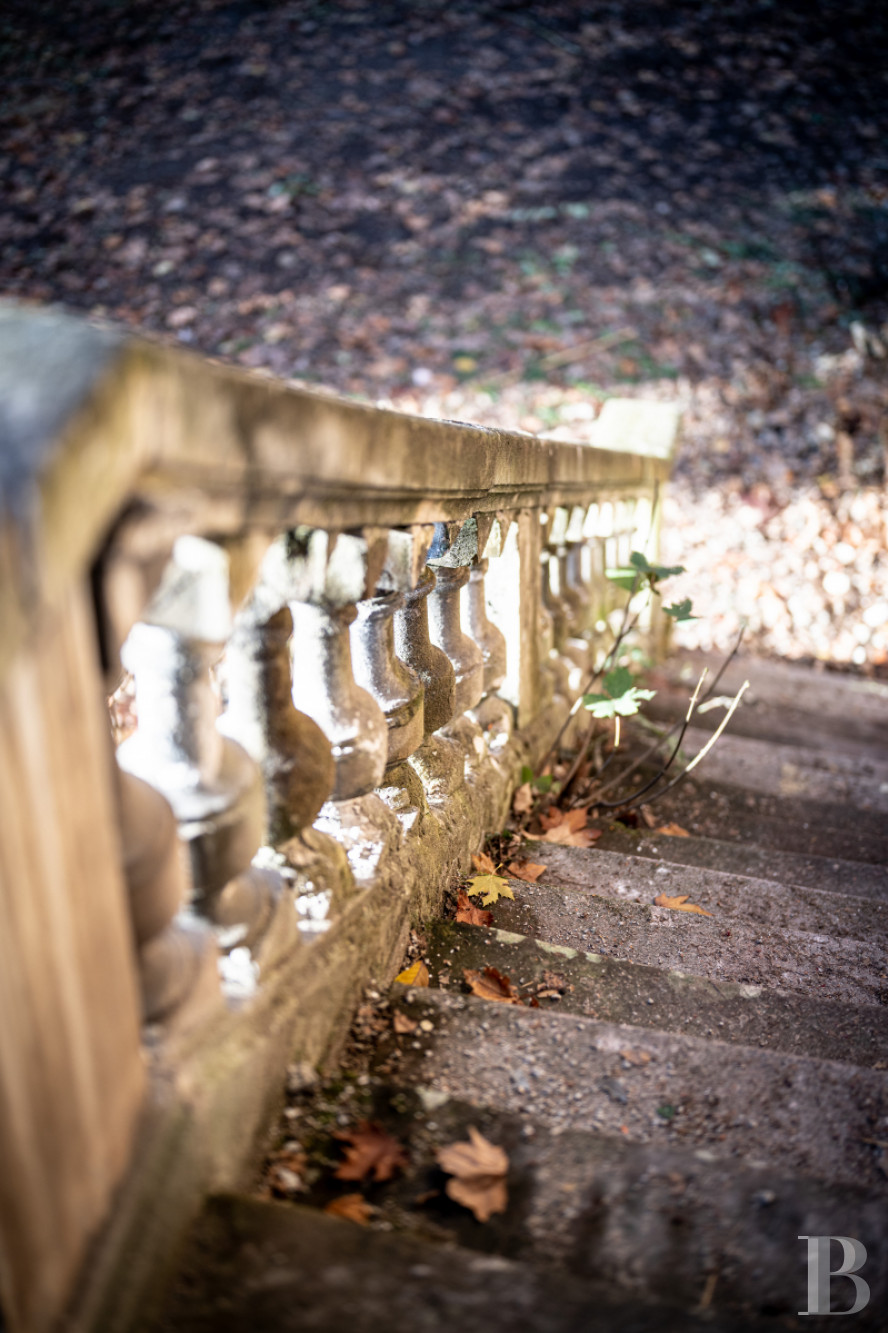 What to know: Nine bedroom bourgeois residence in the town of the Duke of Decazes on the edge of the Massif Central. The park is still home to some rare, age-old tree varieties and comes complete with an isolated fountain, a dovecote, the wrought iron structure of a dormant greenhouse and two wells.
Asking price: 140 000 €
A Fairytale Hamlet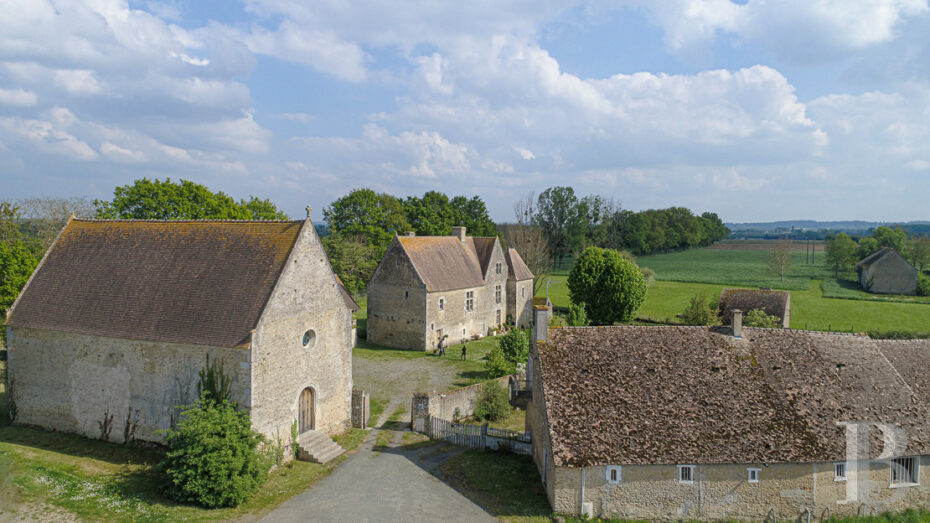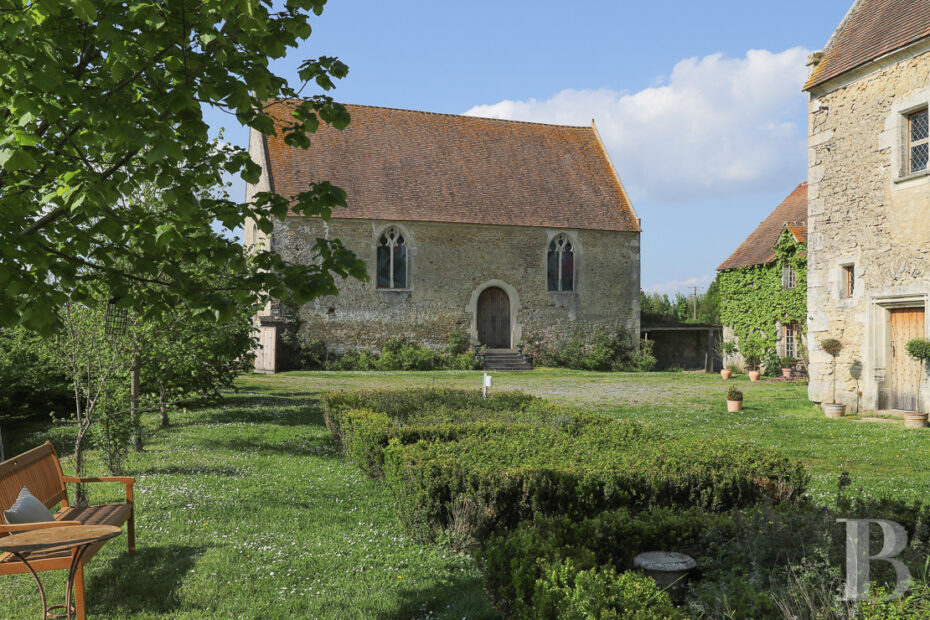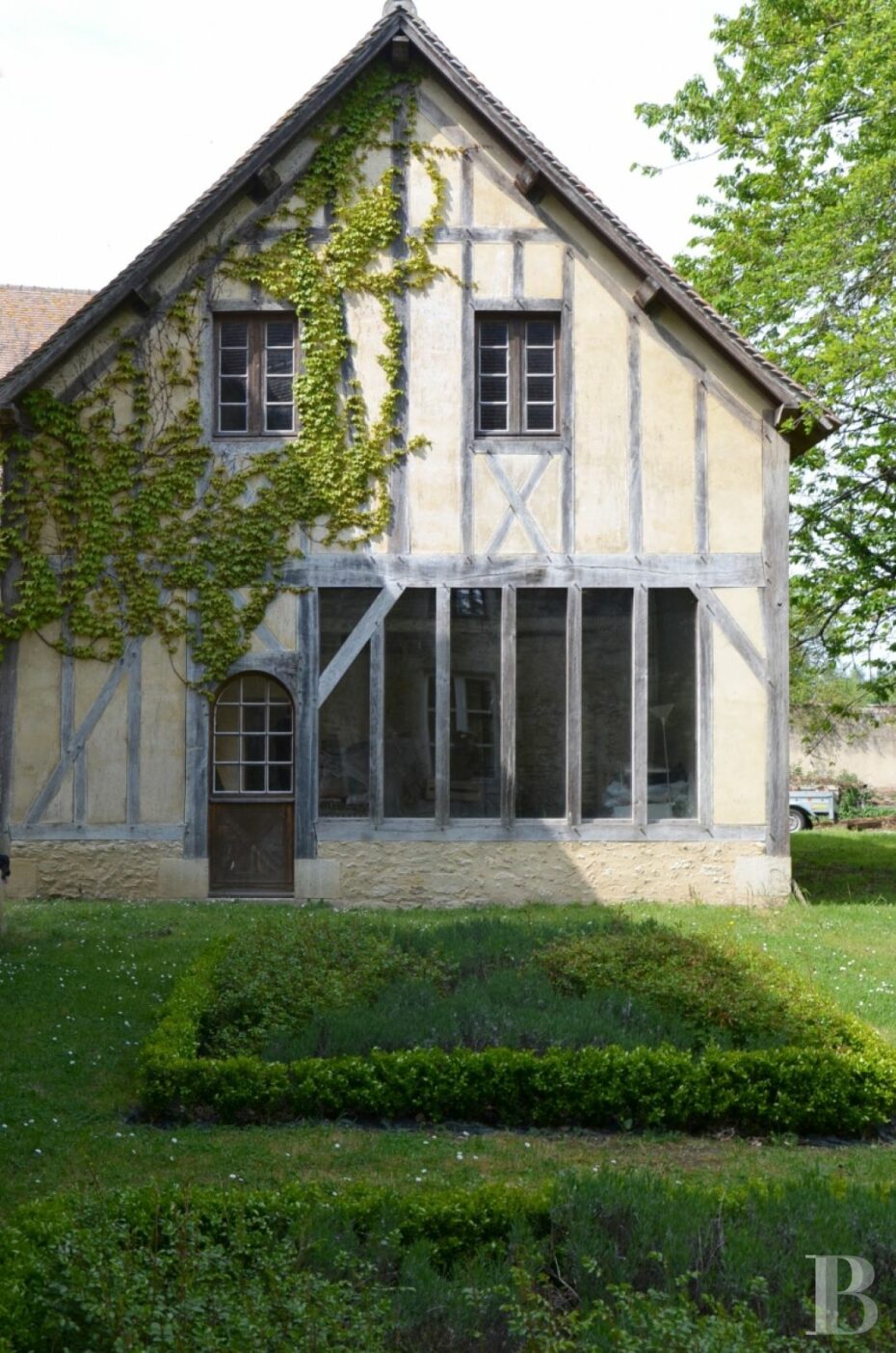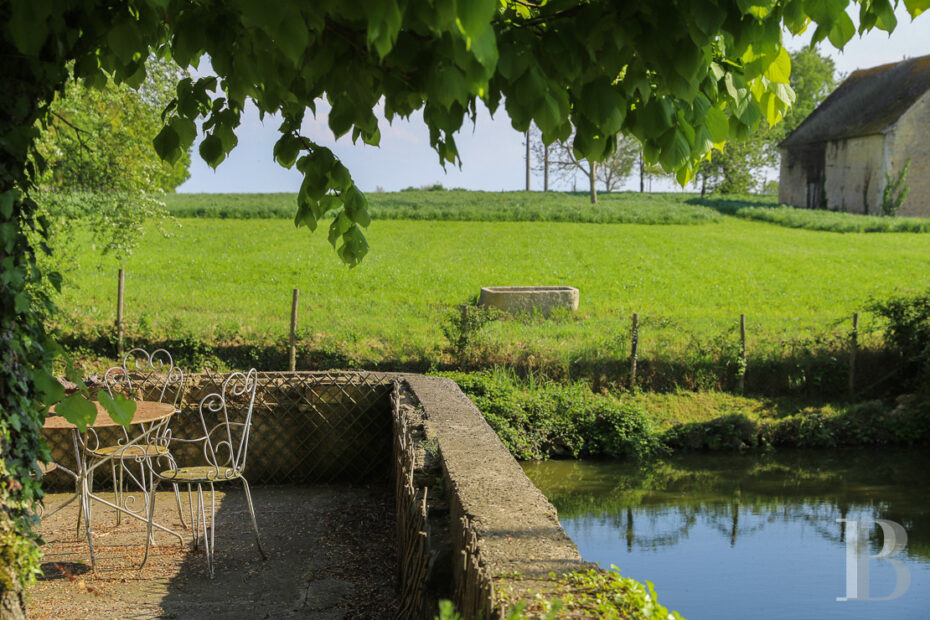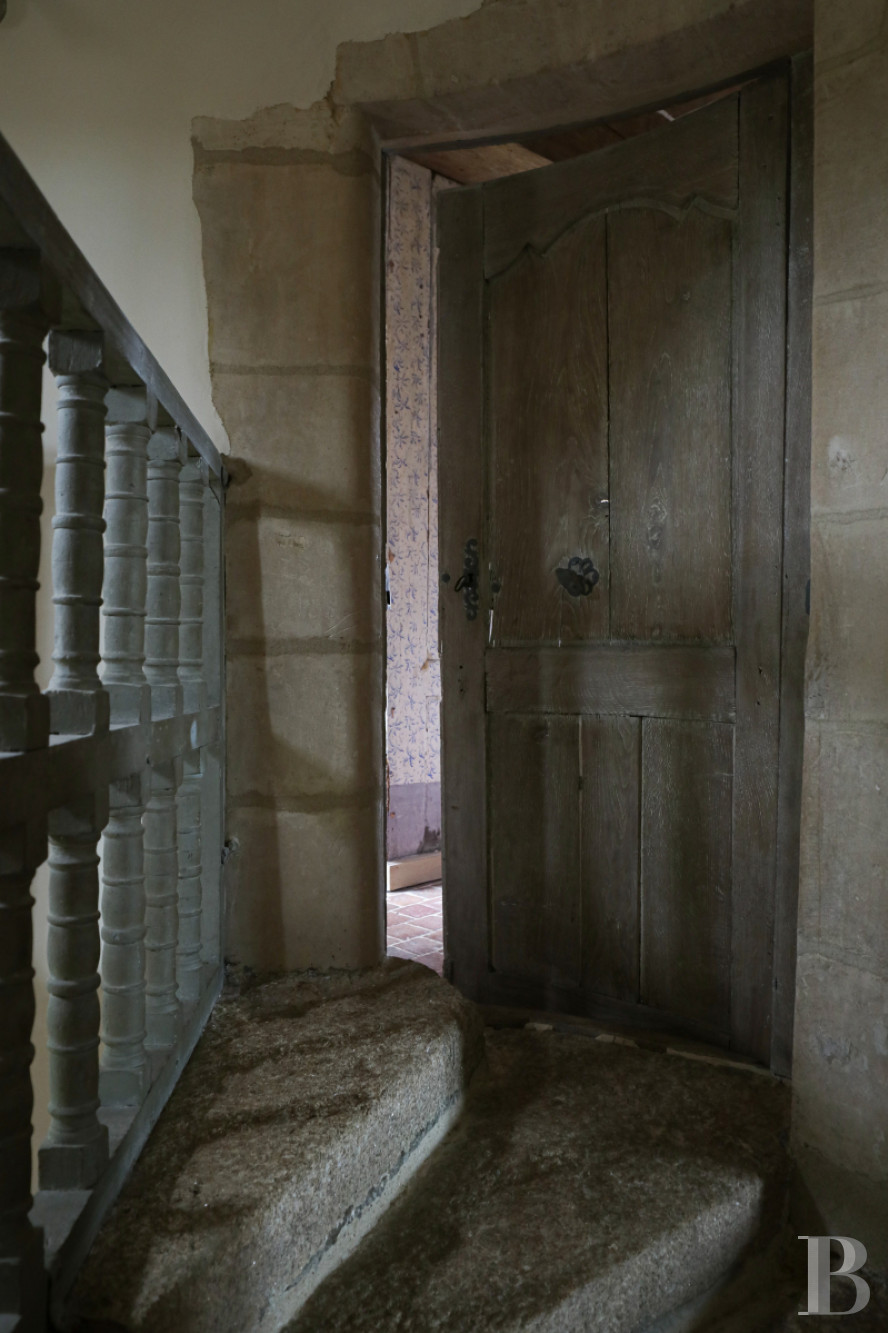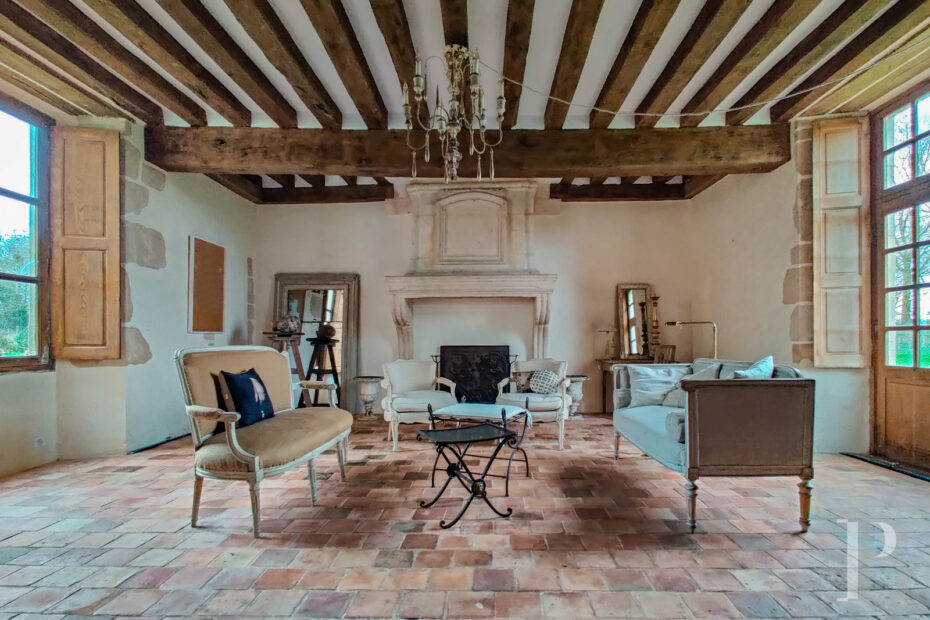 What to know: 200 km from Paris on the outskirts of the Perche, the property includes a listed Benedictine priory, its original 15th & 16th century chapel, its outbuildings (two old farmhouses, bakehouse )and just over 3 hectares of land
Asking price: 990 000 €
Your own Versailles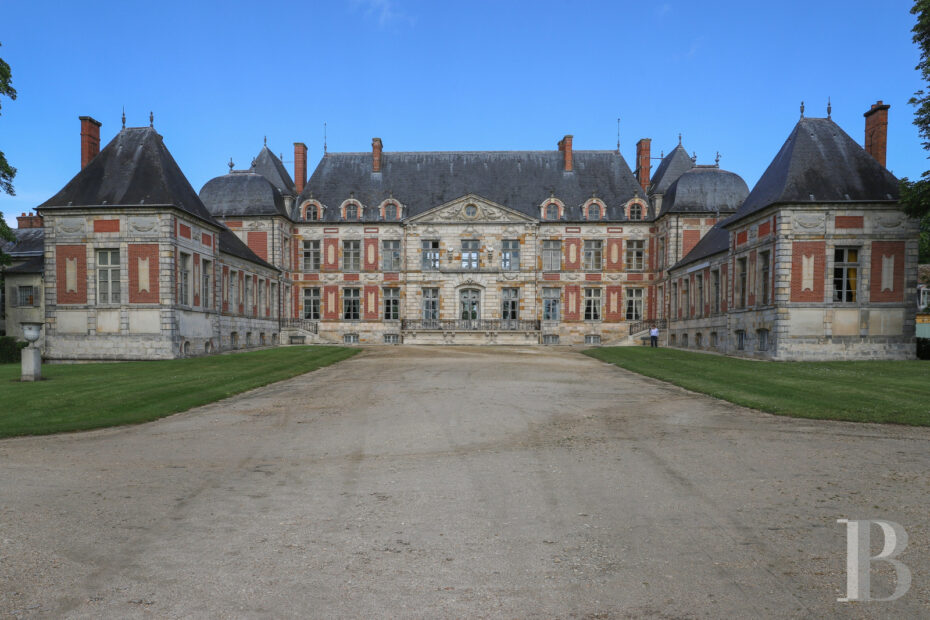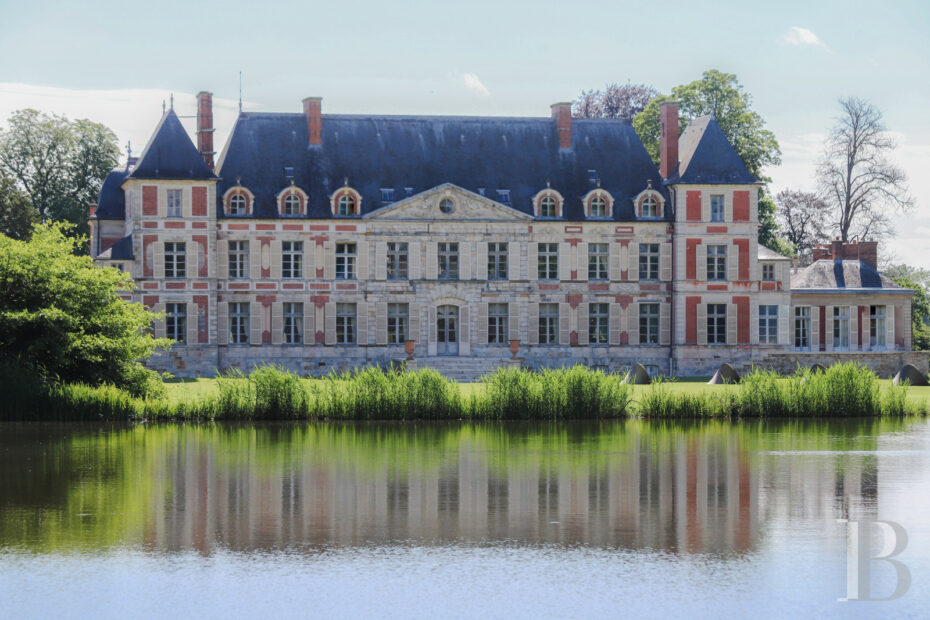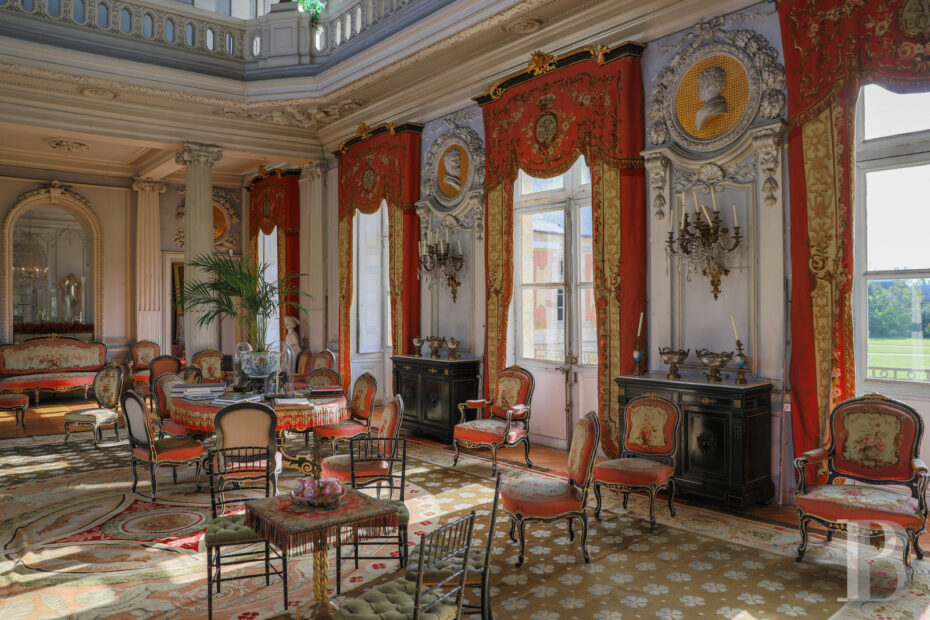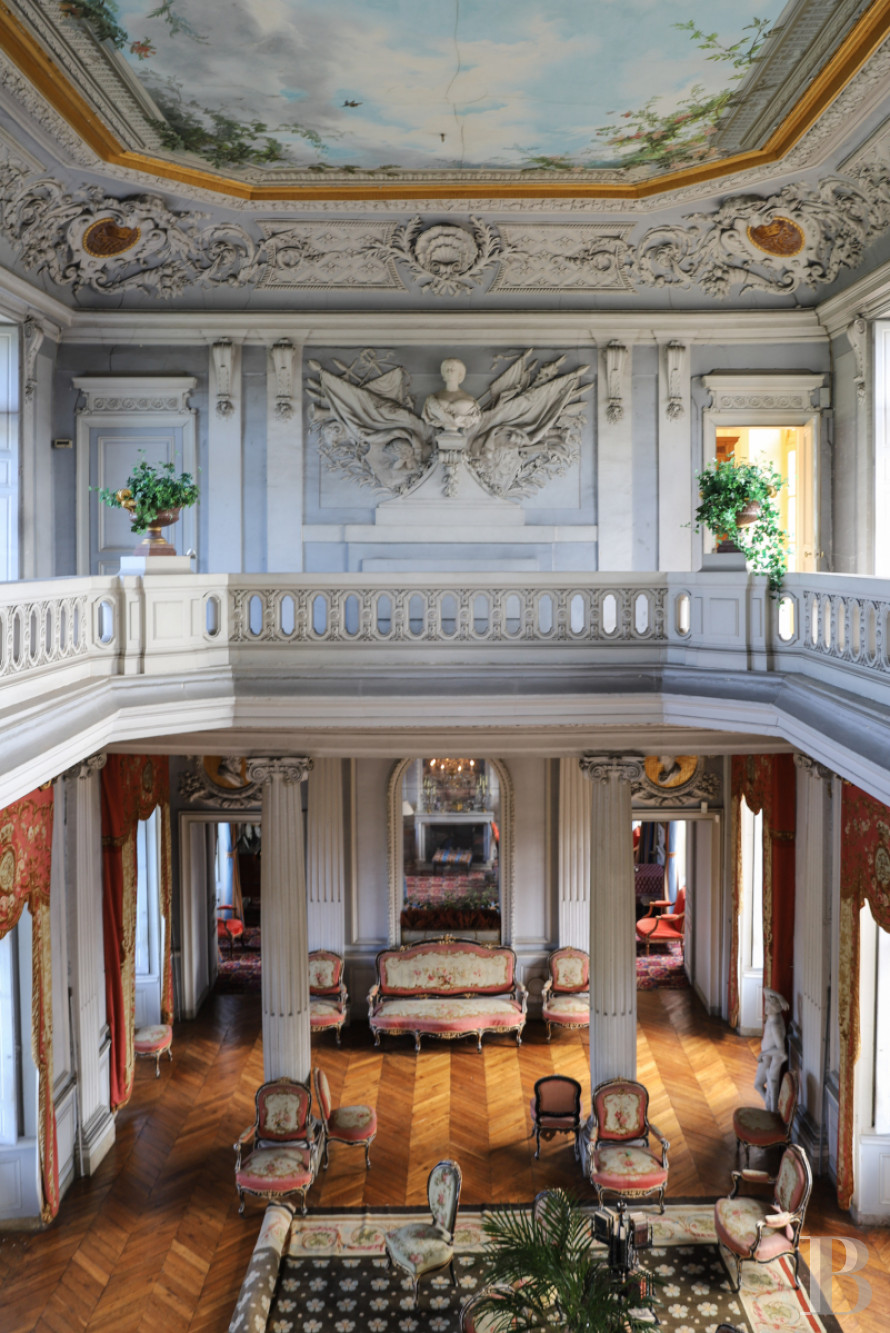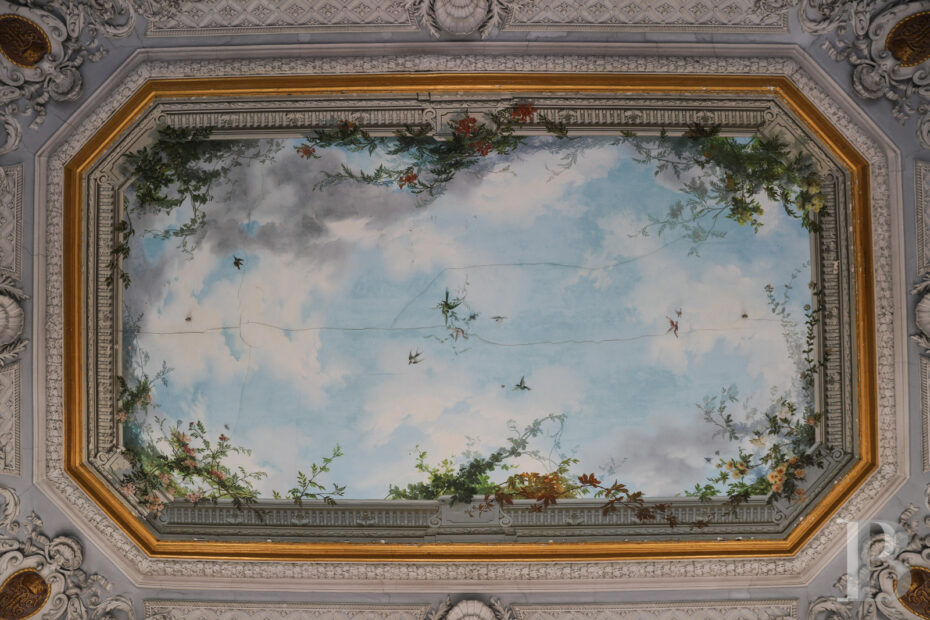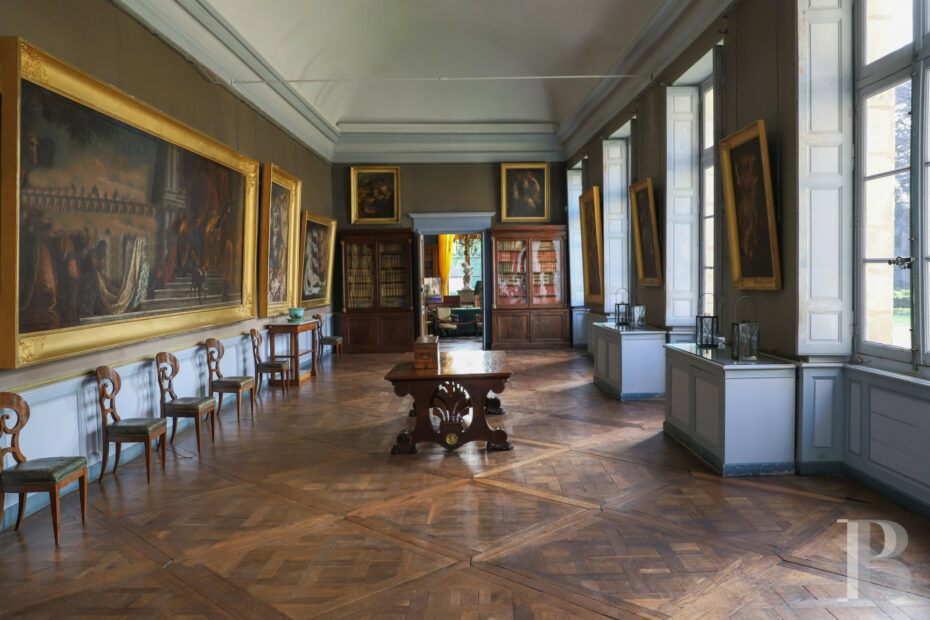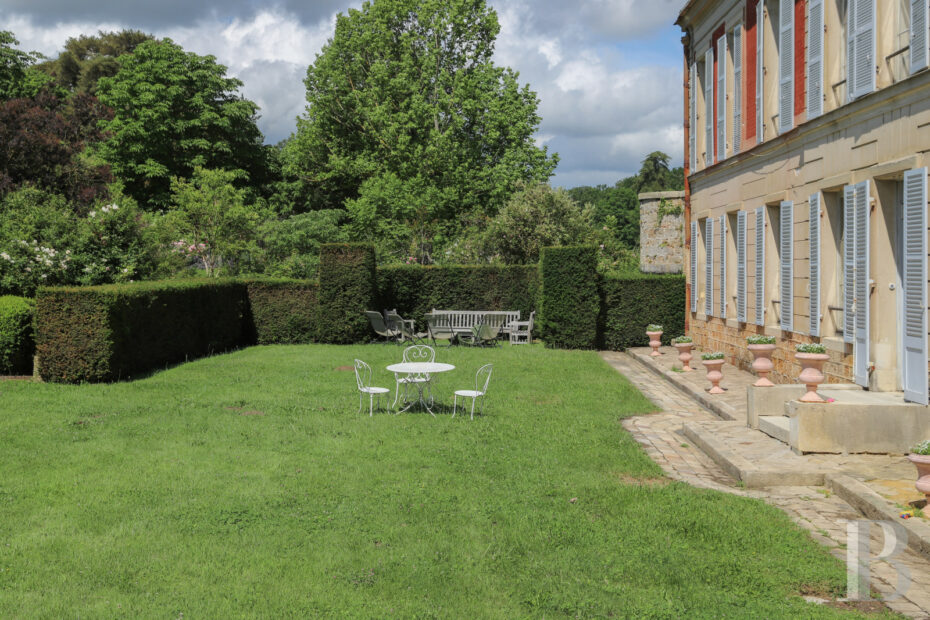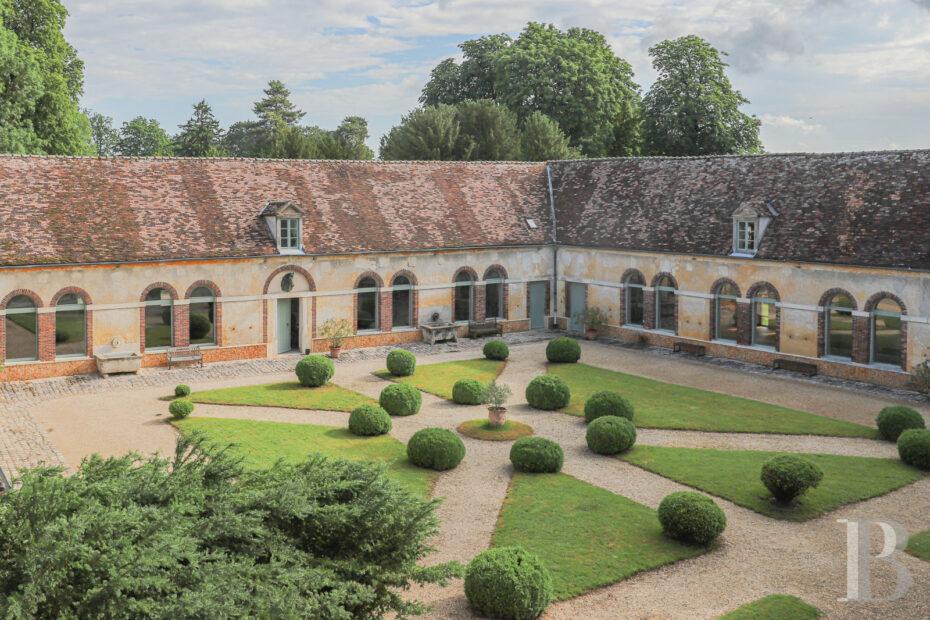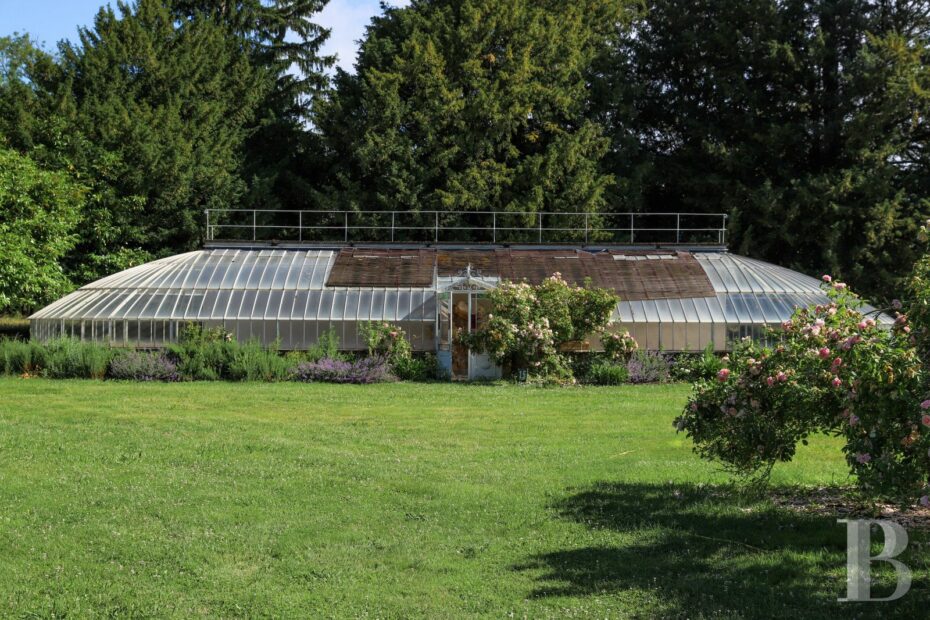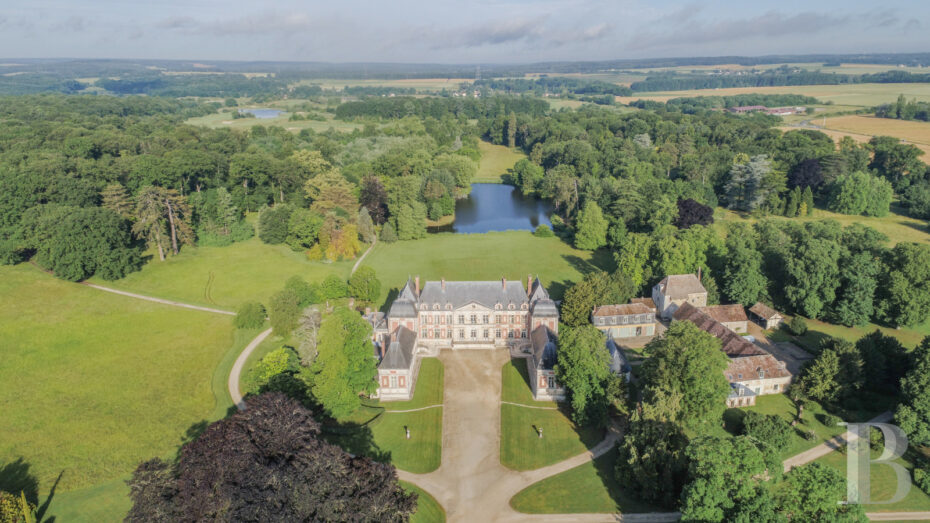 What to know: This 17th century chateau near Paris with 20+ bedrooms is situated in a 45 hectare botanical park. It's consists of a main castle and a "little castle", redecorated in the 19th century by the architect Delarue and the painter Denuelle in the style of Italian palaces.
Asking price: a cool 12 500 000 €
A Humble Barn with a View 60km from Paris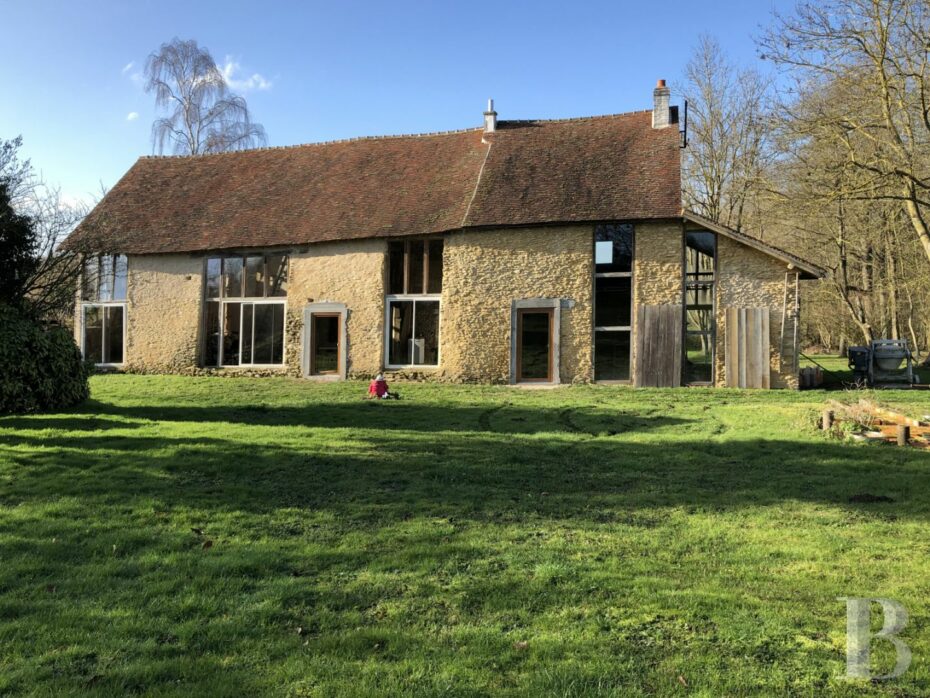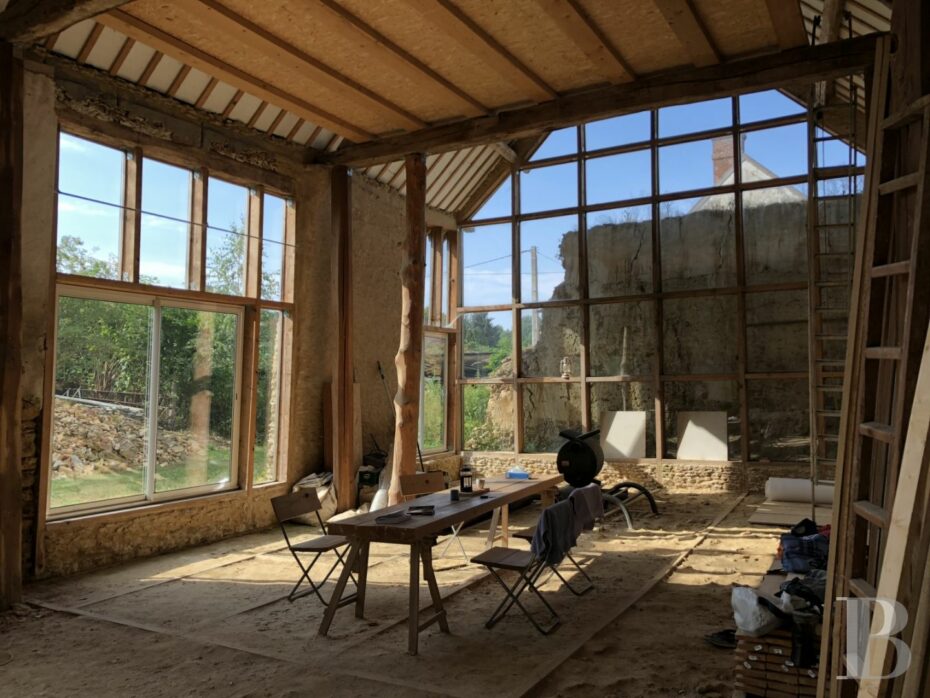 What to know: Looking out over fields, meadows and bocage countryside, the 18th century building has undergone the first stages of restoration advised by a master craftsman. The house virtually heats itself through the copious amounts of sunlight penetrating the interior. The property includes a large garden, with a vegetable garden and an orchard, a spring and a well.
Asking price: 478 723 €
The Good Bones of a 19th Century Island Manor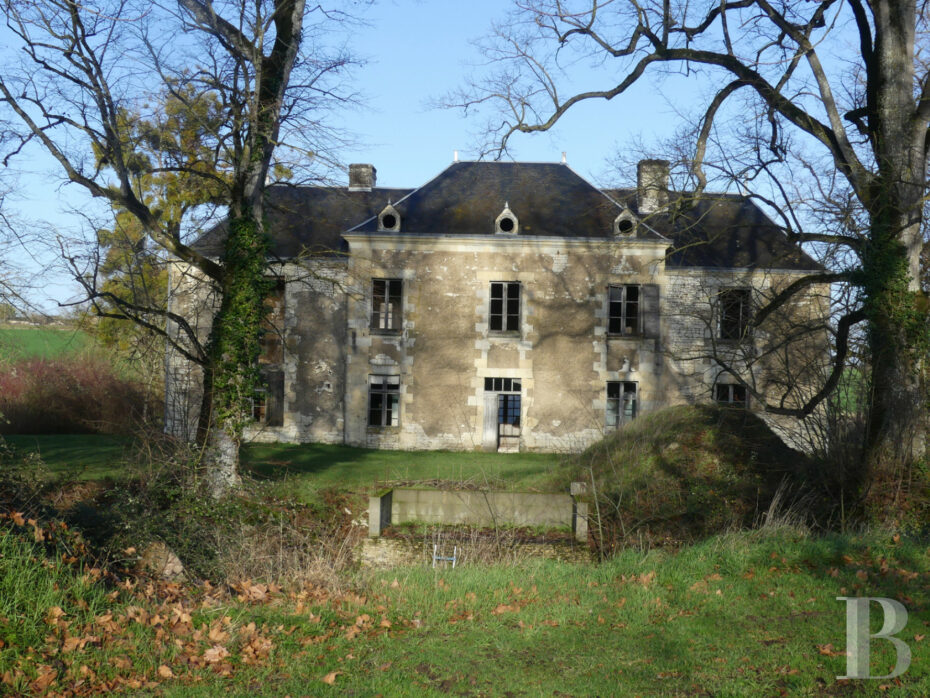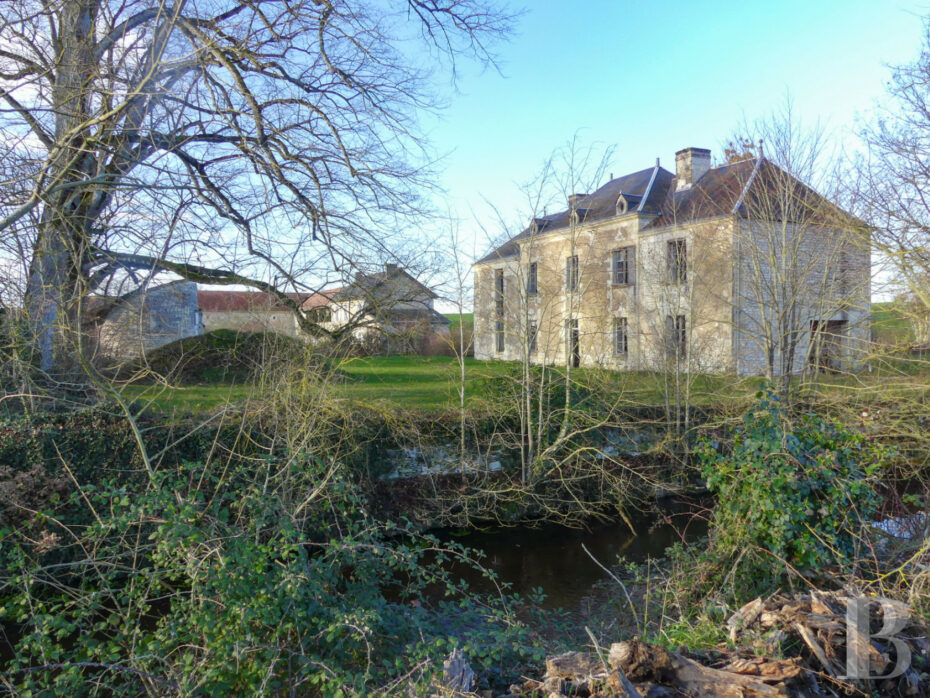 What to know: Located in the Loire Valley, on its own little island, surrounded by a moat filled with water, the main manor house can be accessed via a small bridge. The property includes the old farm and farmhouses, one of which can be moved into immediately (handy during renovations). Previous occupants have already renovated the manor's roof. The remaining structure, with a floor area of 145 m², now needs to be completely restored. Neither listed nor classified, the building is not yet connected to the mains water or electricity. It has retained its stone staircase, fireplaces and some floors. Located close to a village where small producers and a typical café-restaurant
Asking price: 530 000 €
This sexy cottage near Marseille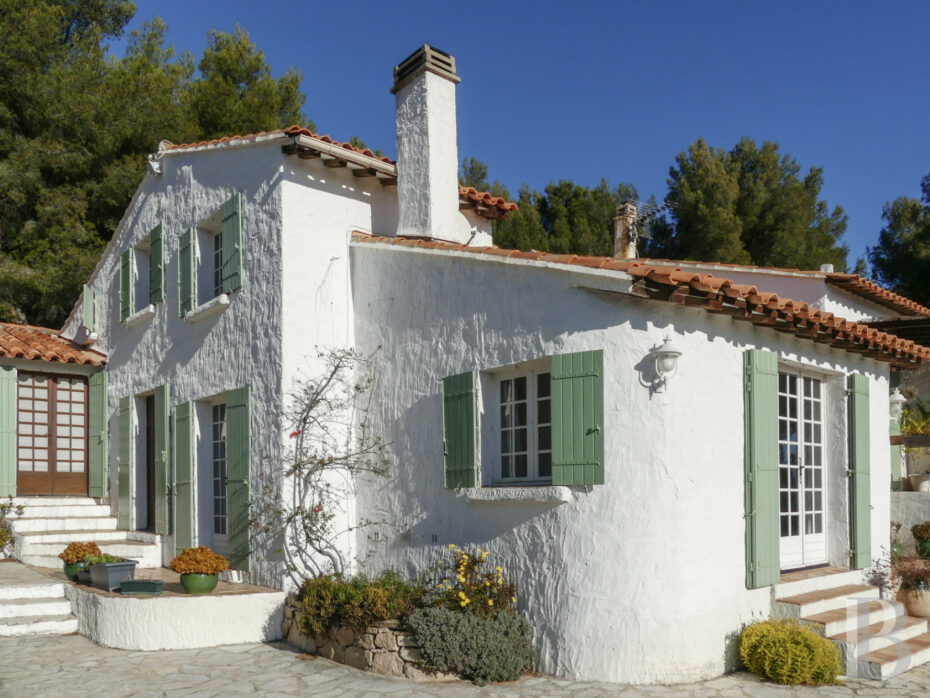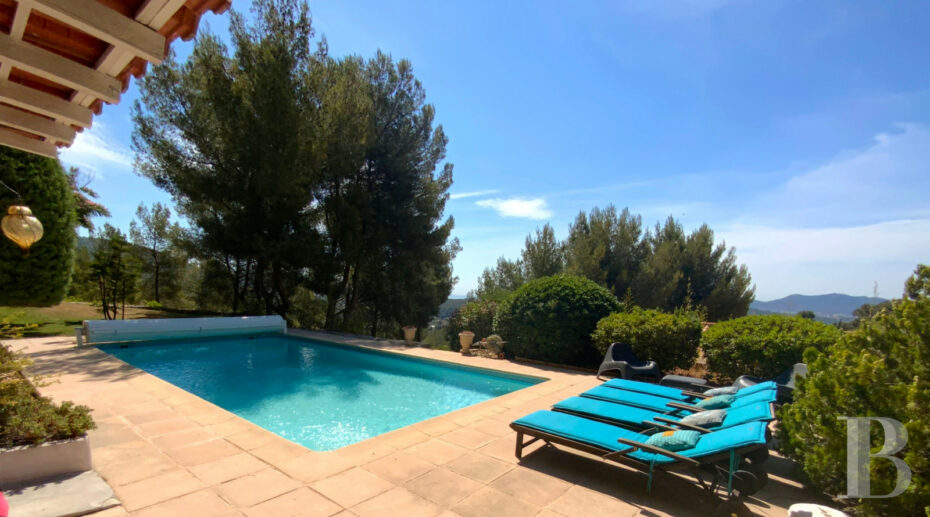 What to know: This 7 bedroom Mas house located 4 km from the little port of Sanary-sur-Mer, spans approx. 256 m², with wooded parklands of almost 4,000 m² set in the country on a hillside, with an unobstructed view stretching to the sea.
Asking price: 1 390 000 €
A Cave House in the Loire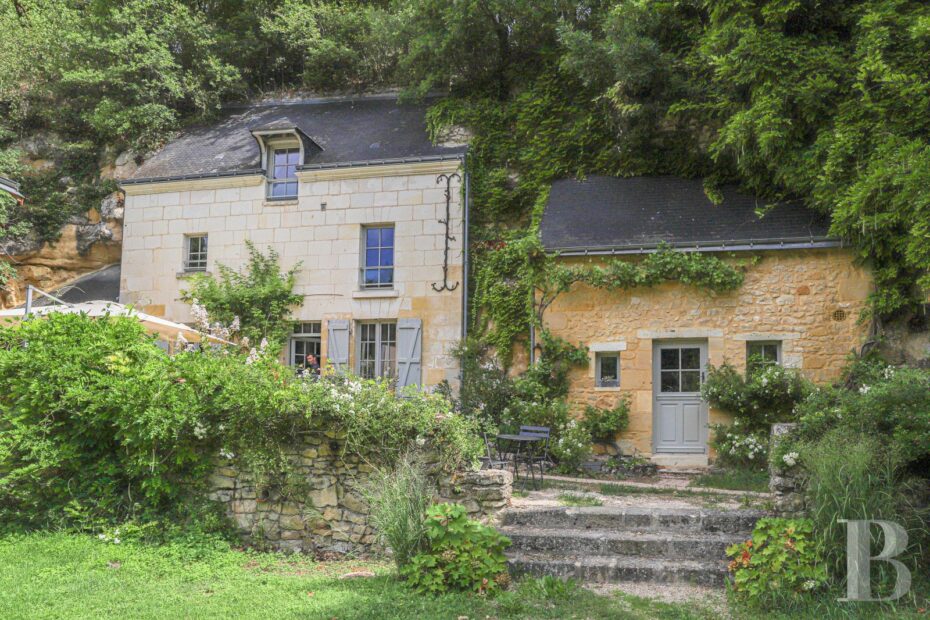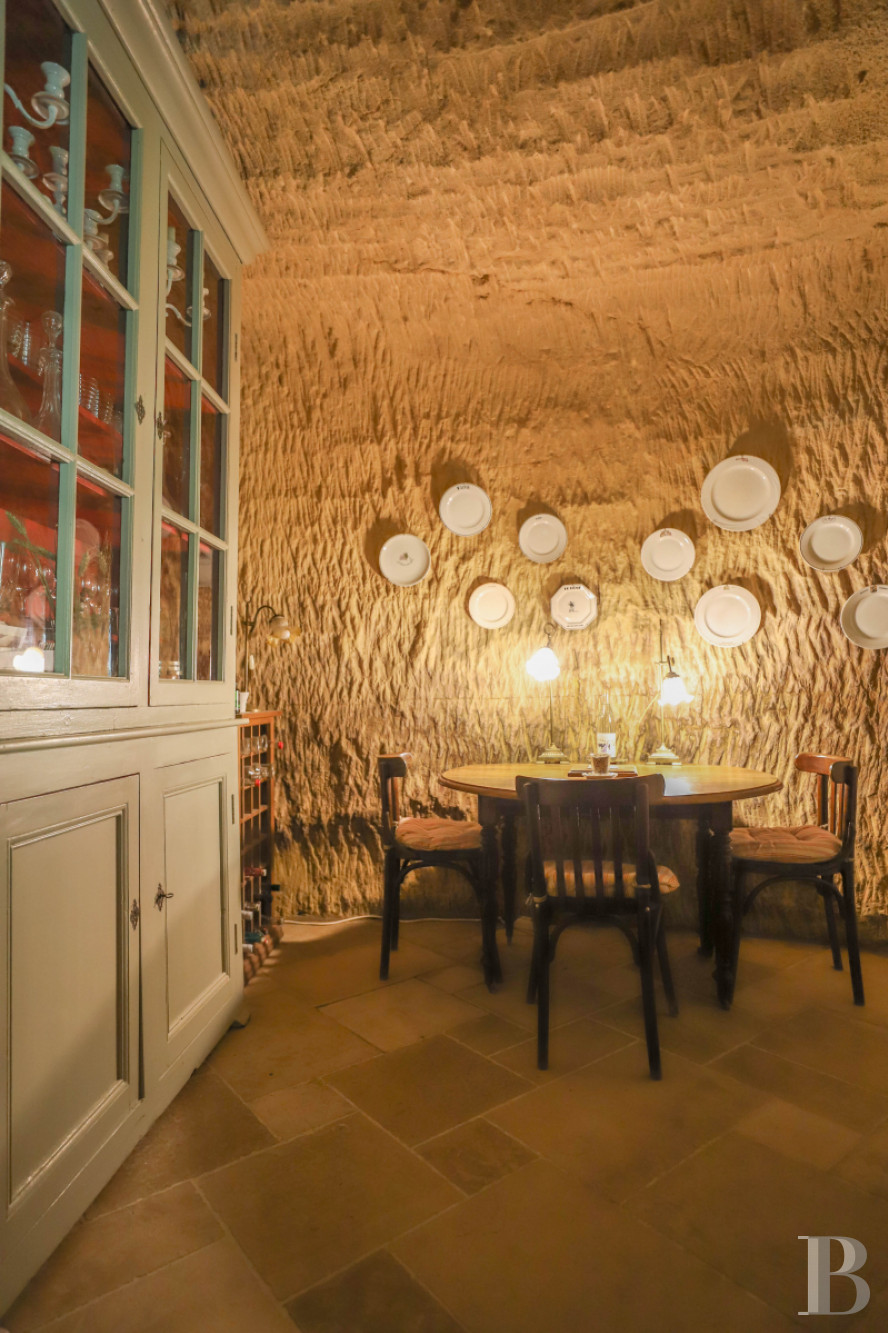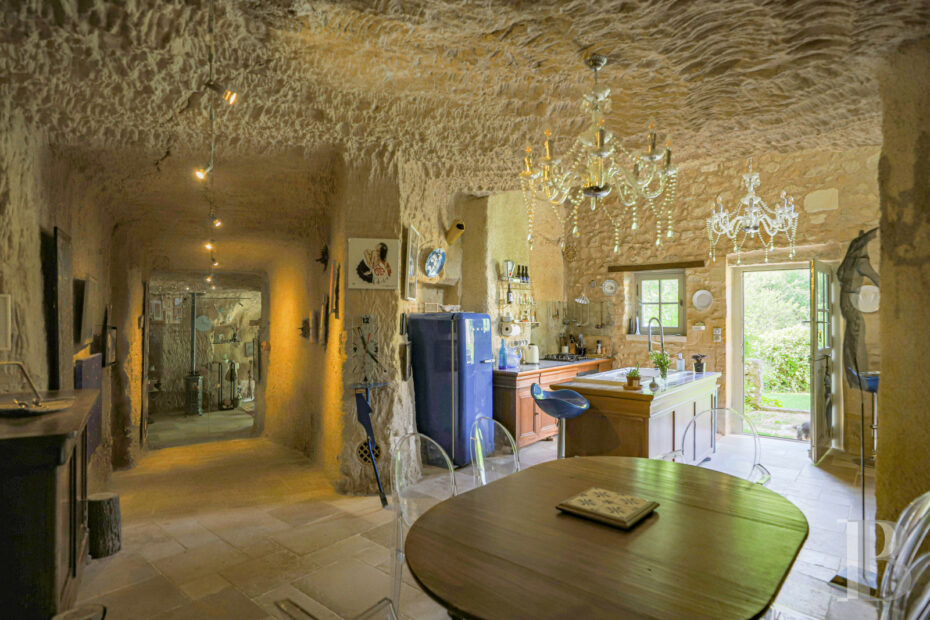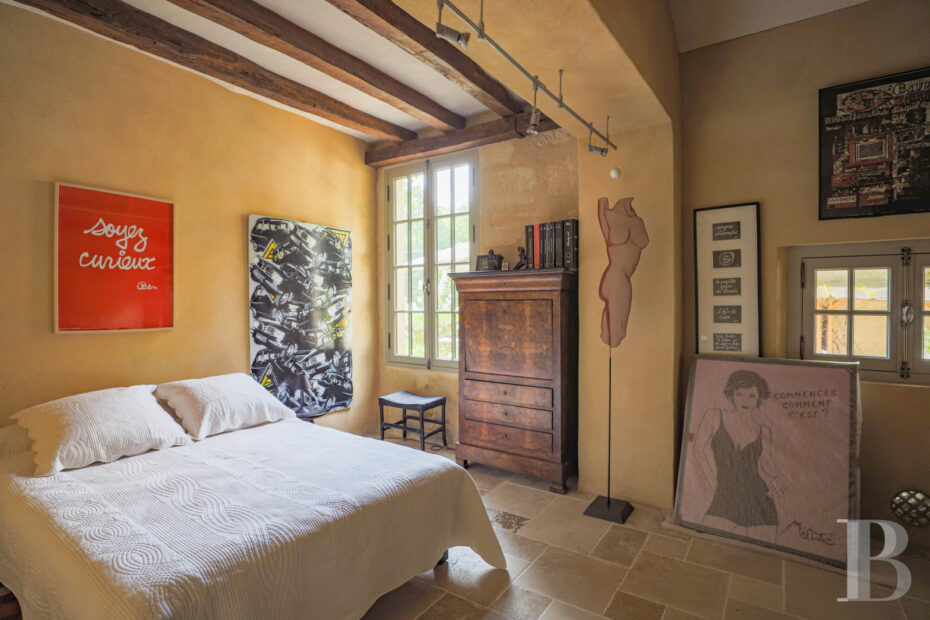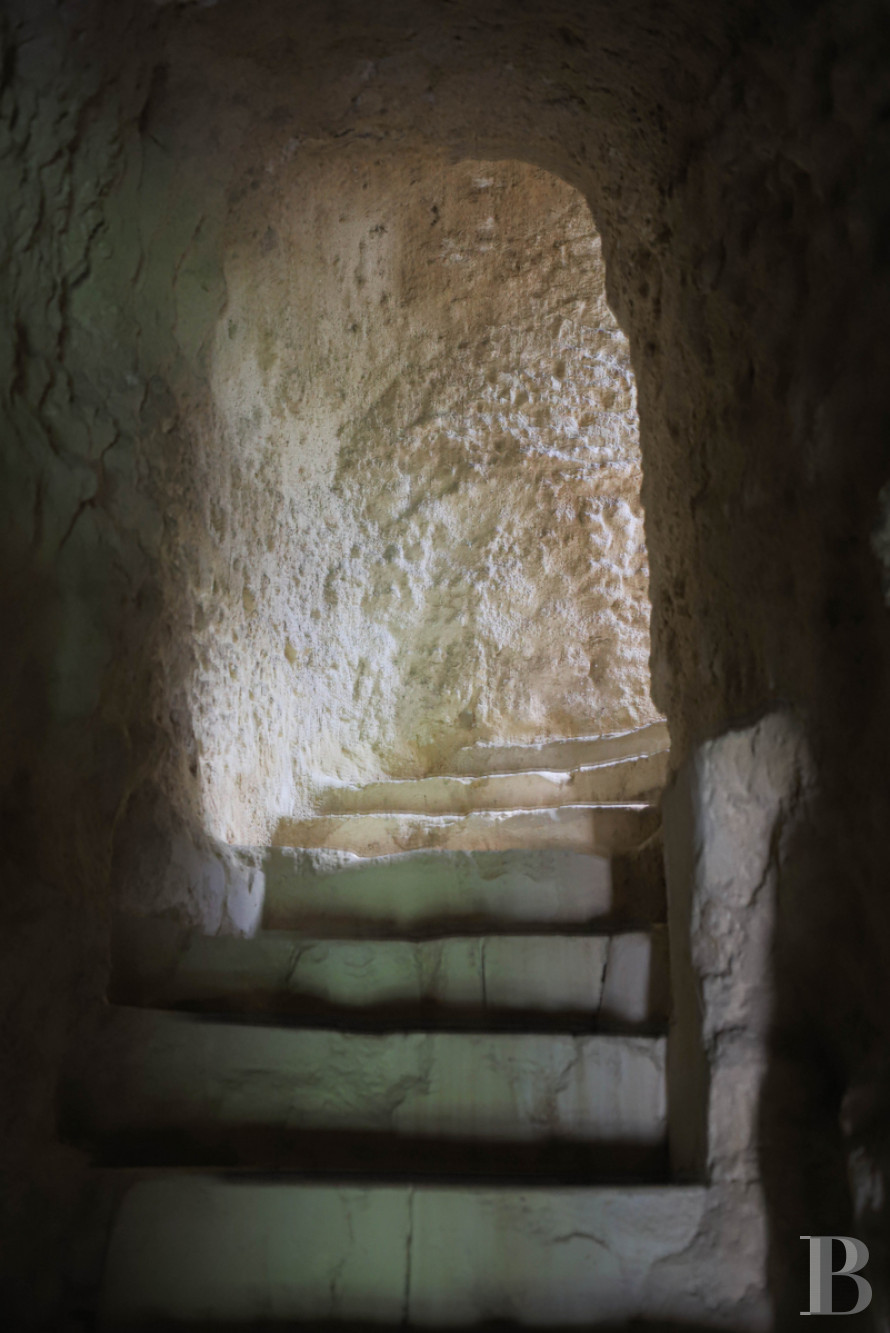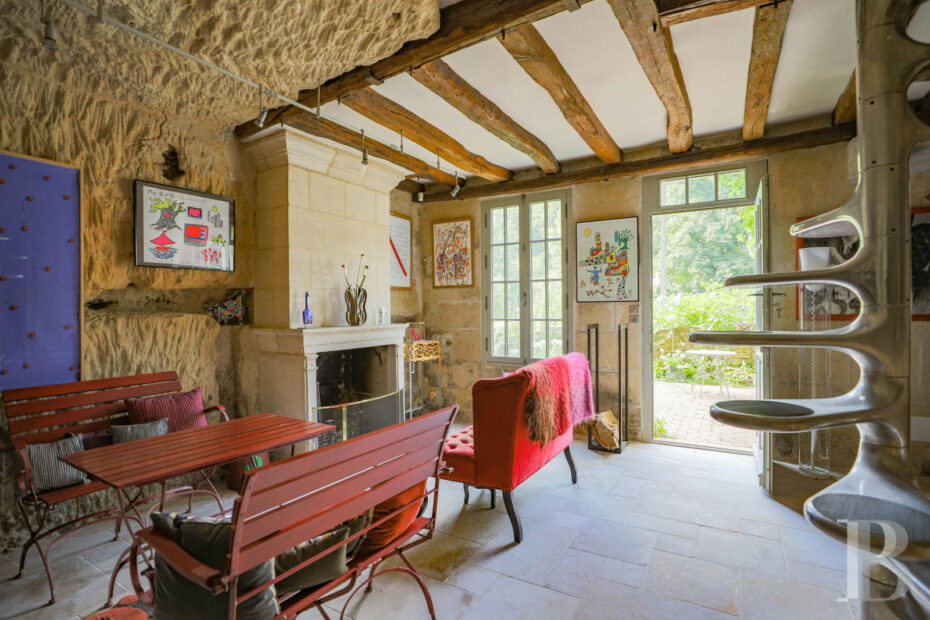 What to know: Four bedrooms with a front garden in a peaceful valley in the Touraine region.
Asking price: 499 900 €
An Art Deco Church in Picardy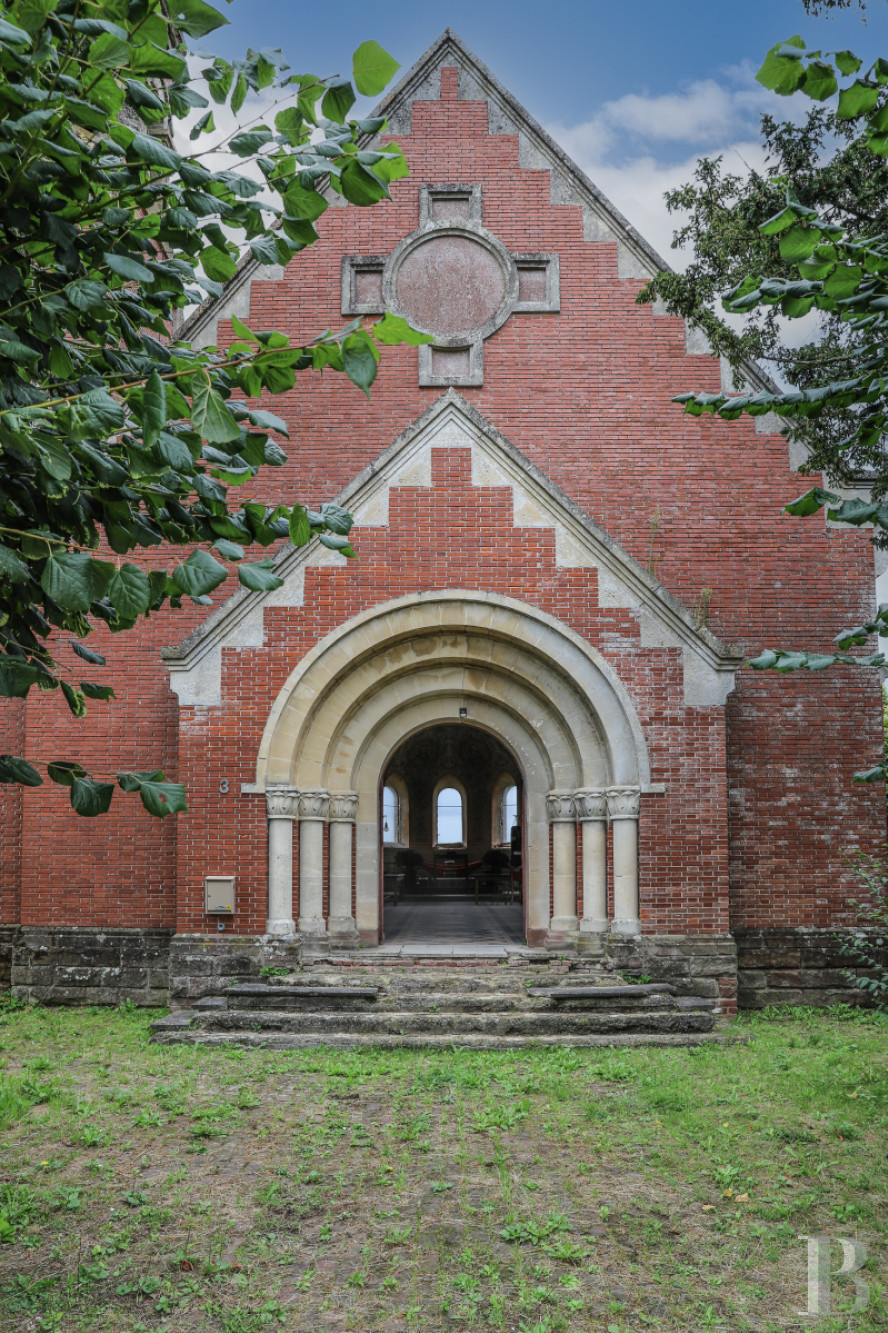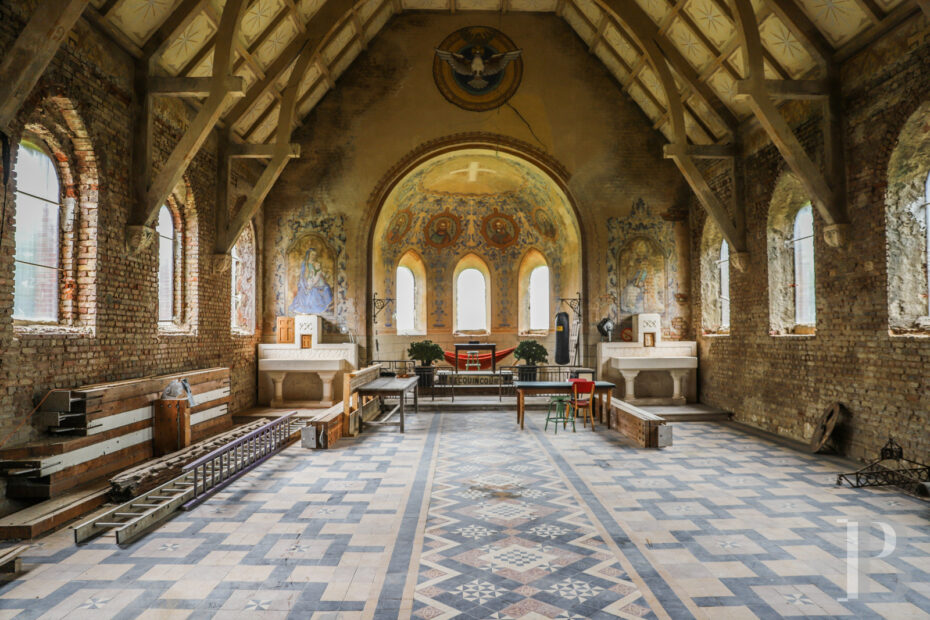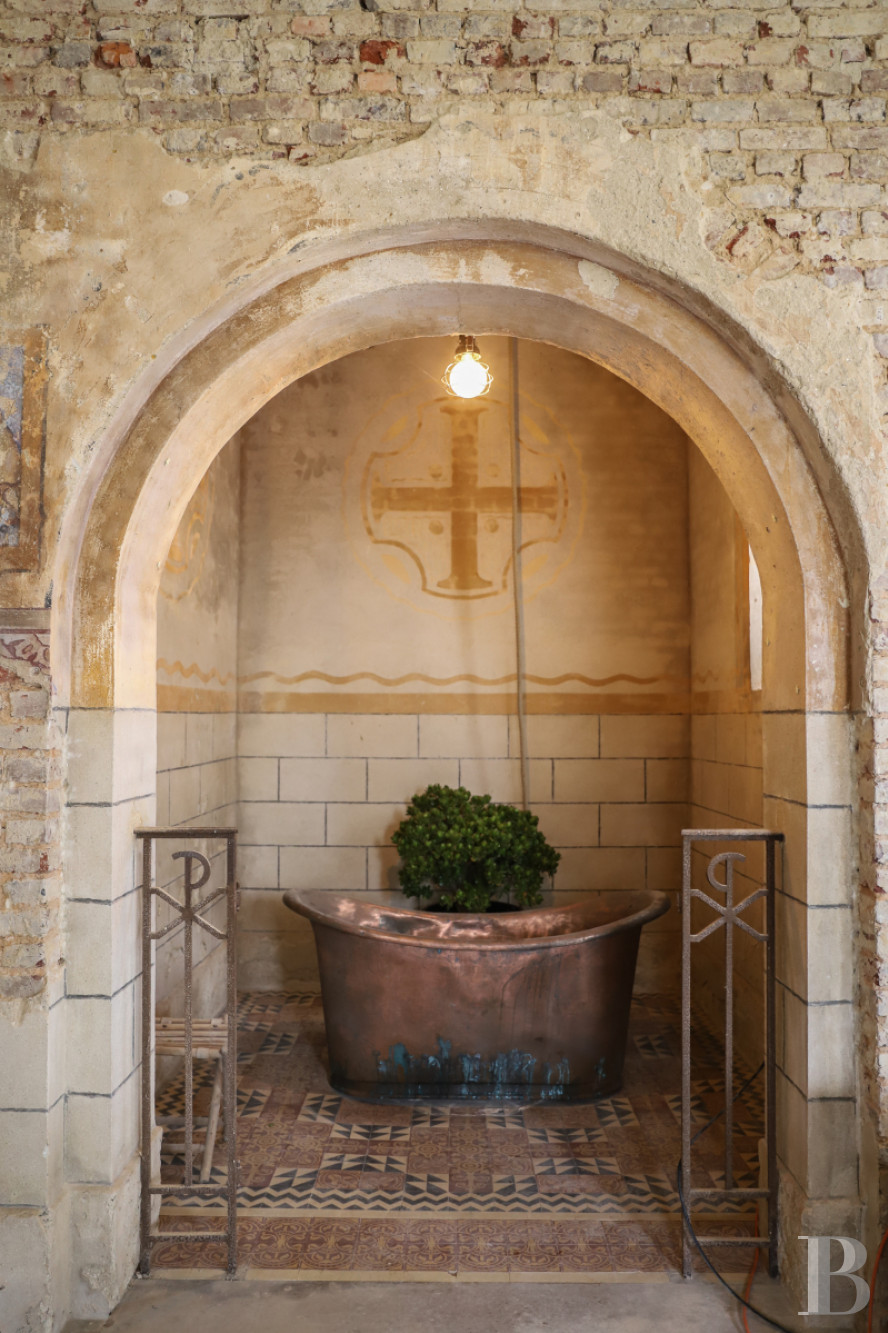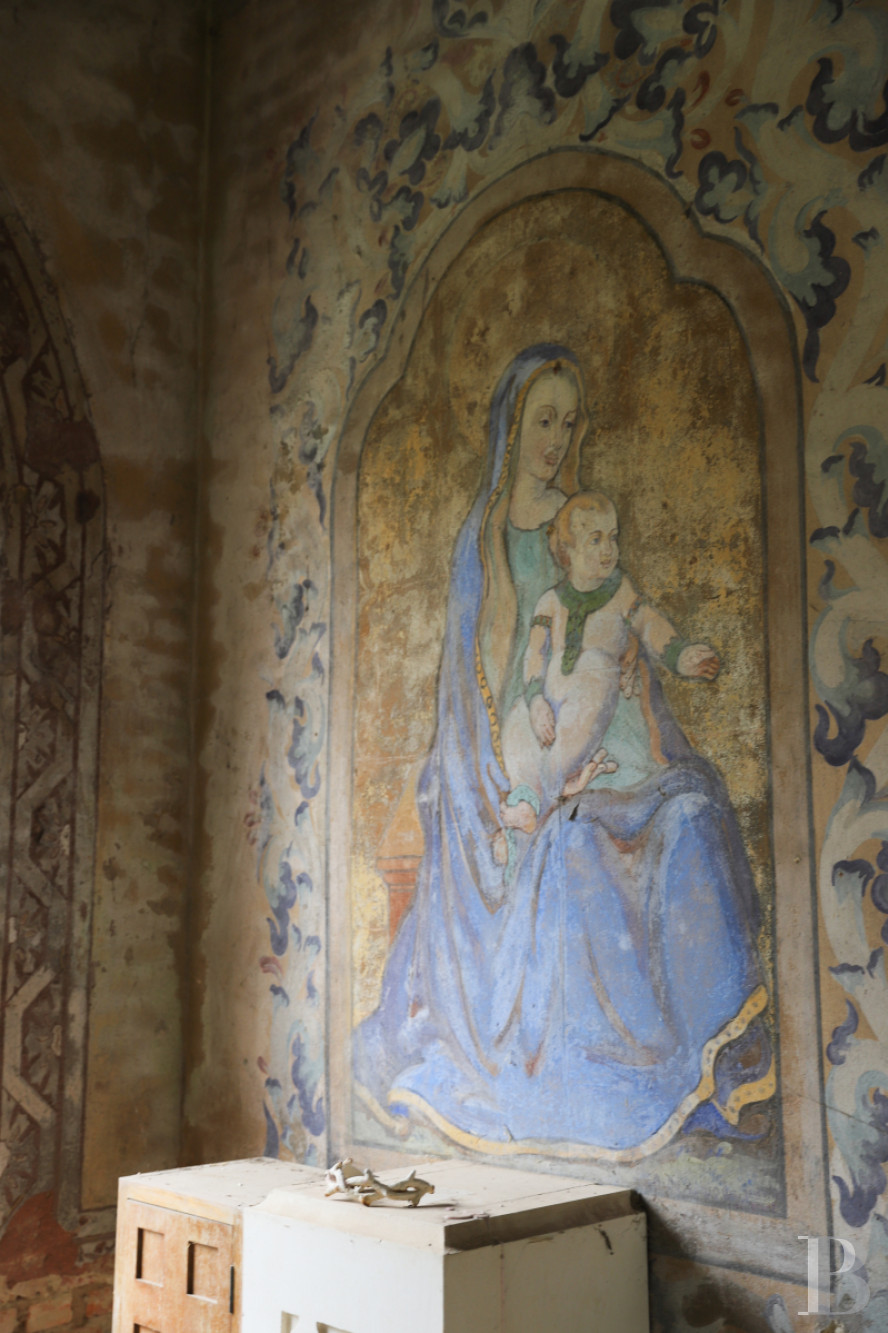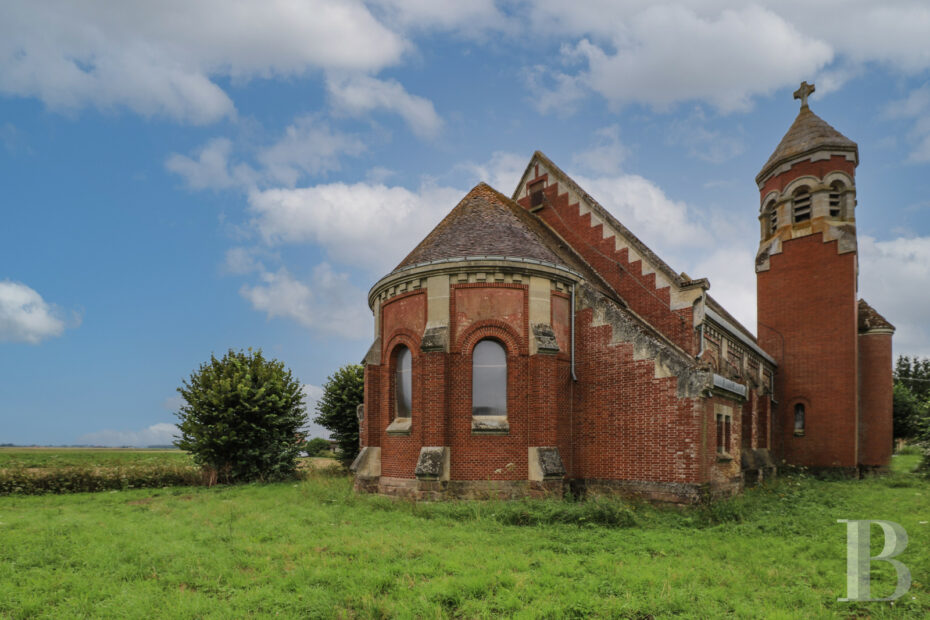 What to know: Built in 1932 along a village street encircled by old trees with panoramic view of the countryside, worship continued here until 1979, the year the priest left. There followed more than 30 years of neglect and oblivion before the church was bought back and given a new, less sacred but equally inspired life.
Asking price: 390 000 €
A Rapunzel-esque Castle in the Loire Valley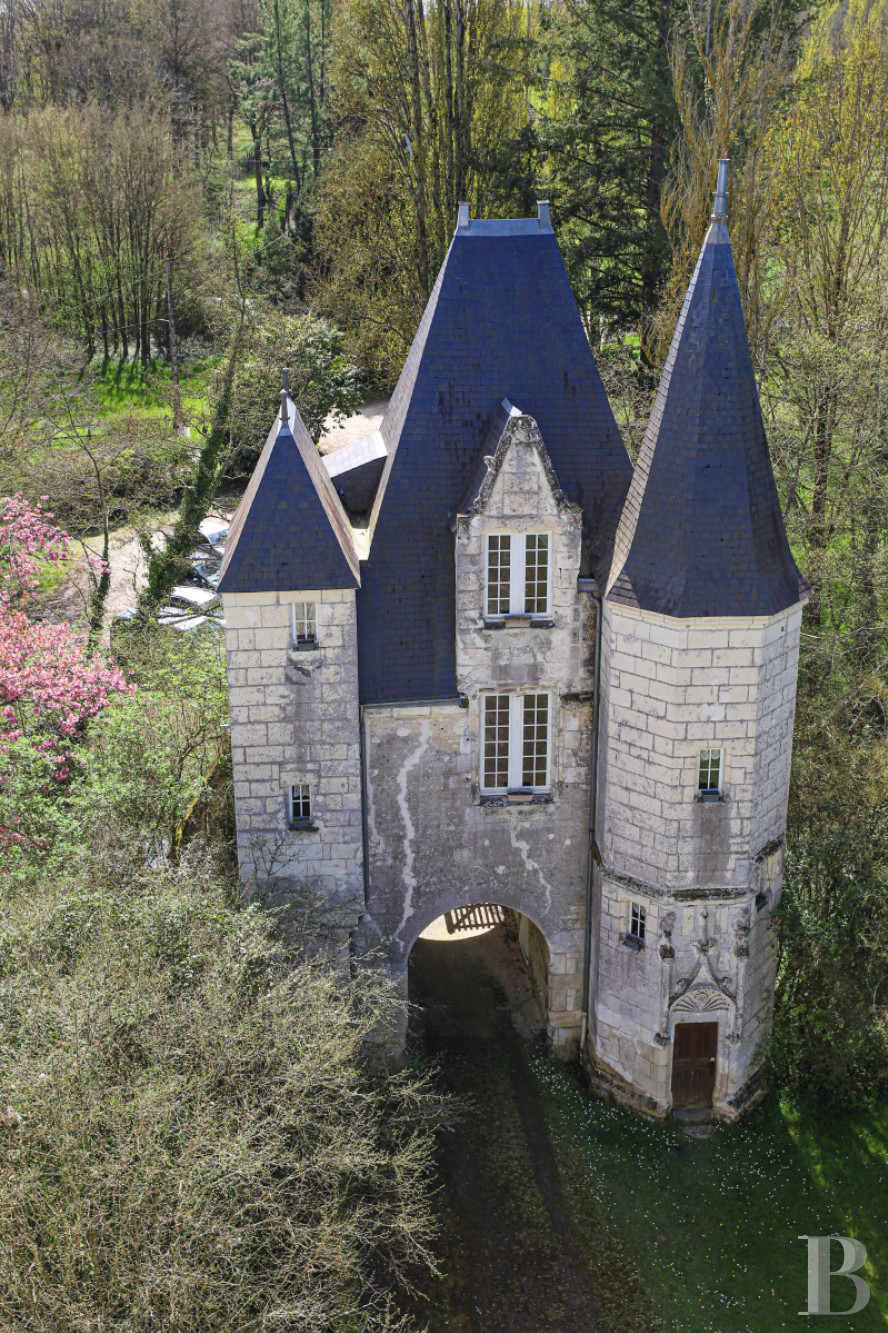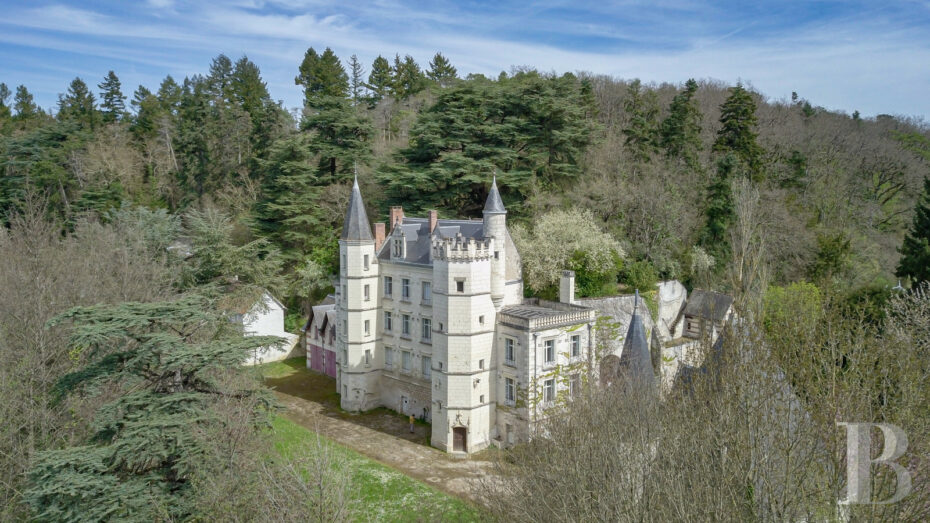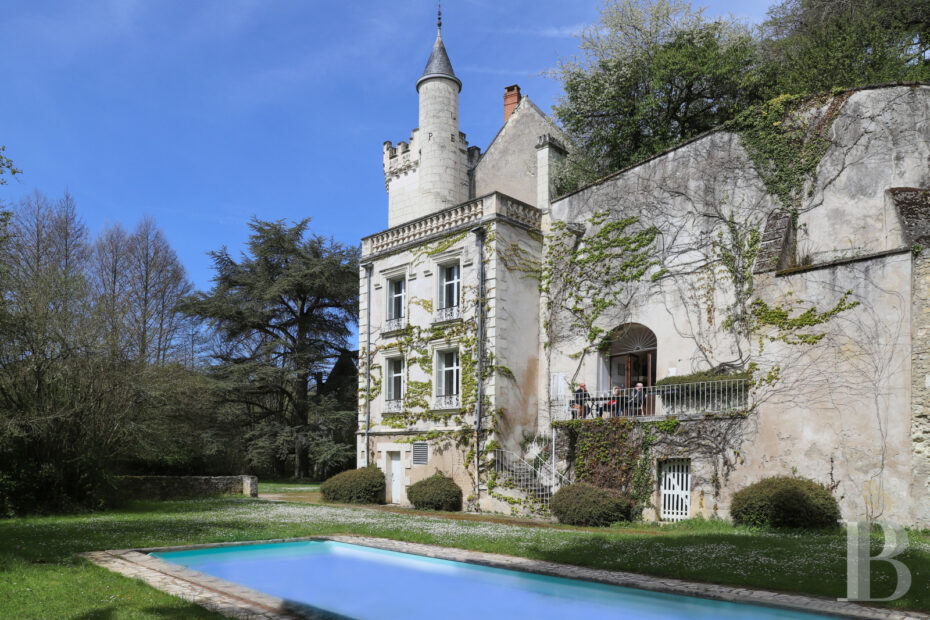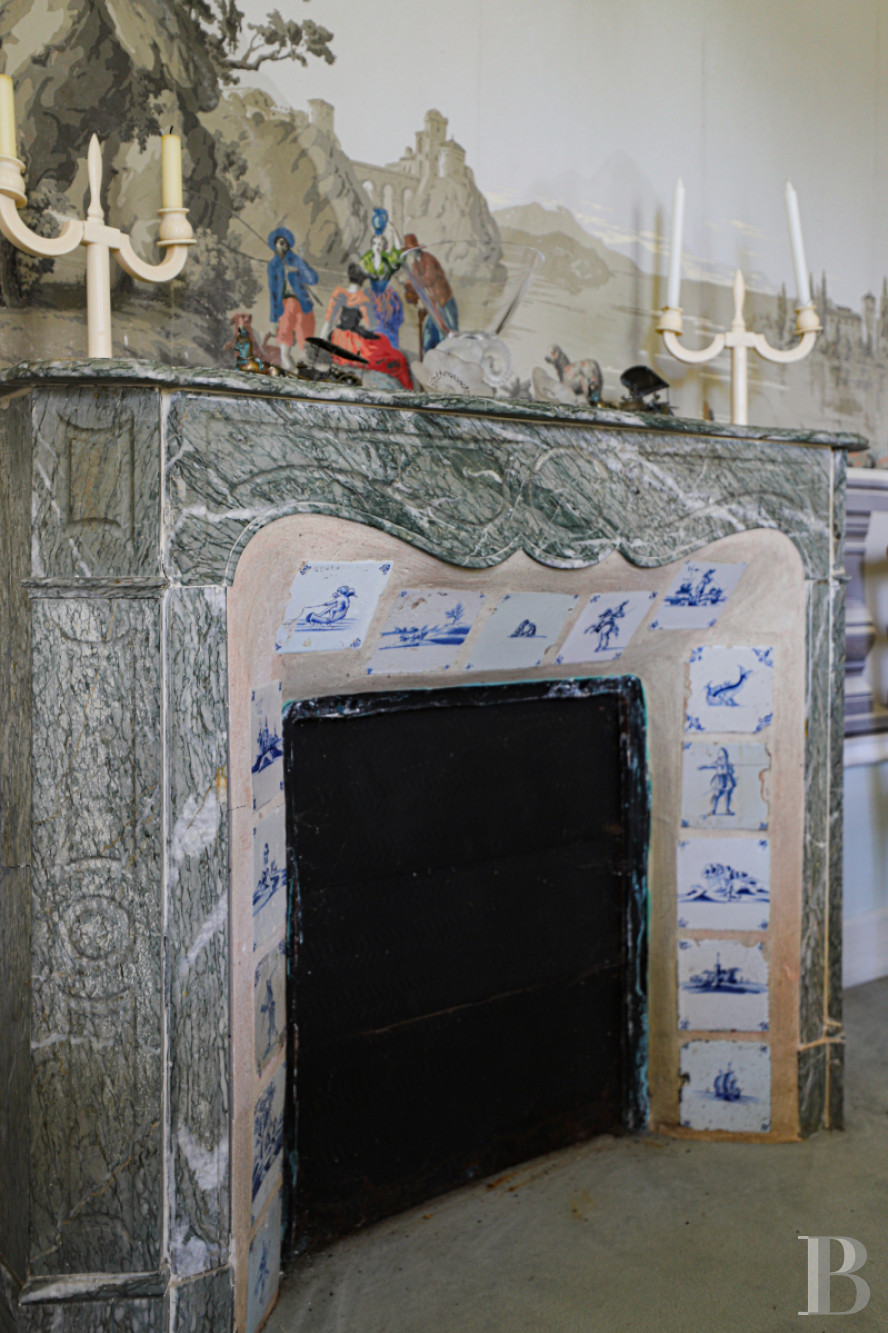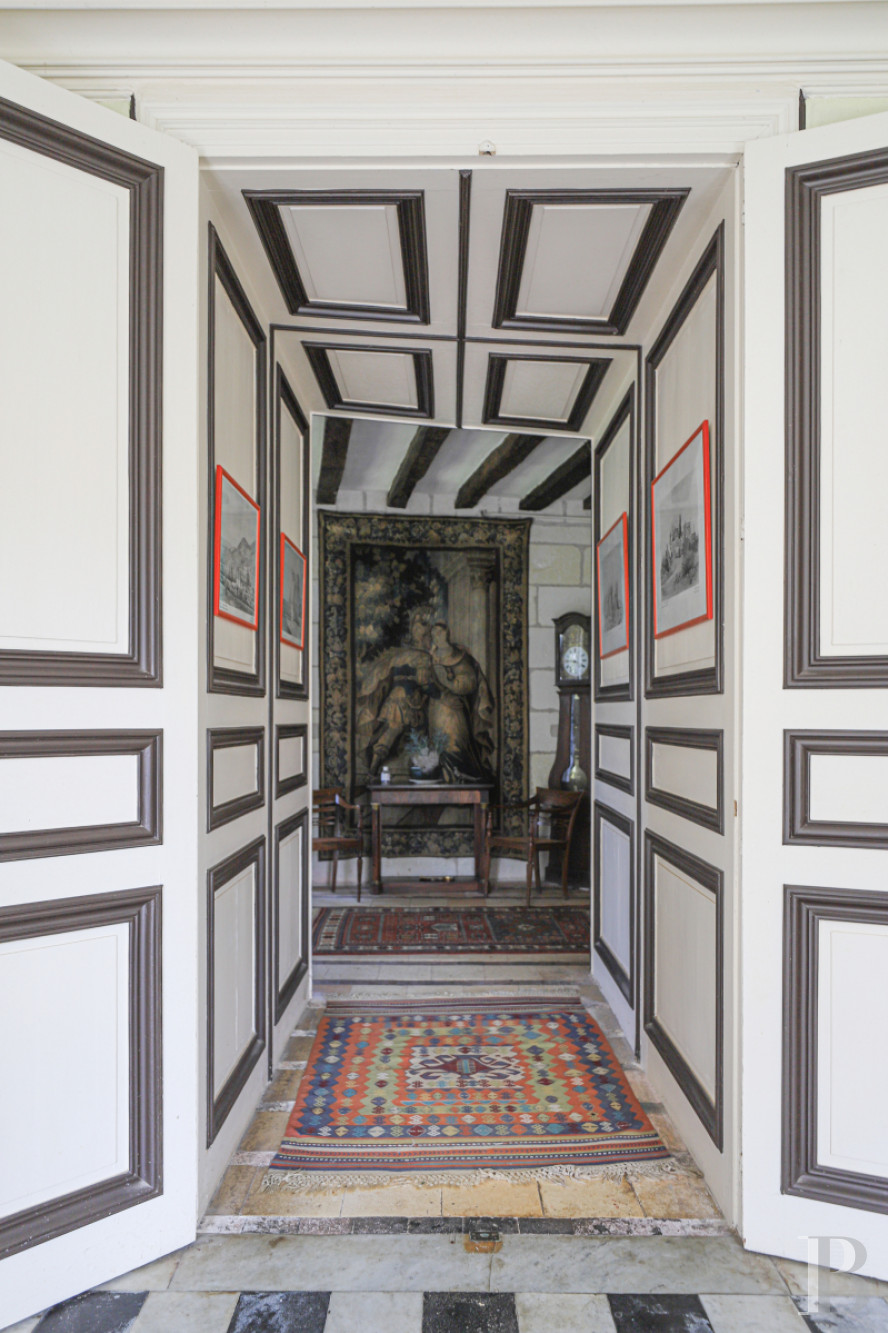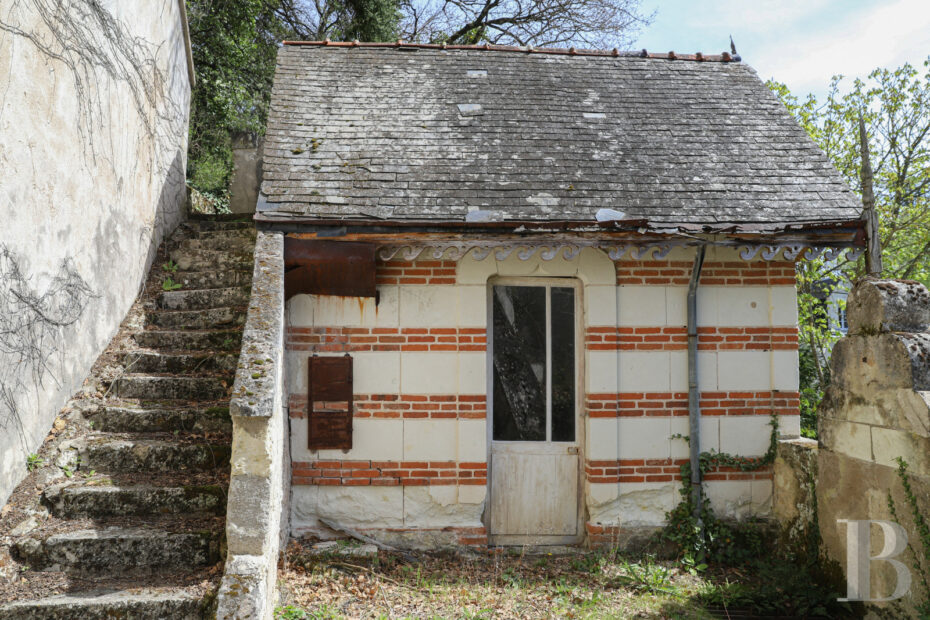 What to know: The 13th century castle surrounded by moats and three hectares of land is flanked by two octagonal towers has plenty of history. There are seven bedrooms in the castle and the gatehouse, a listed French historic monument also contains an apartment.
Asking price: 1 100 000 €
Potential for a Rustic Artists Retreat in the South of France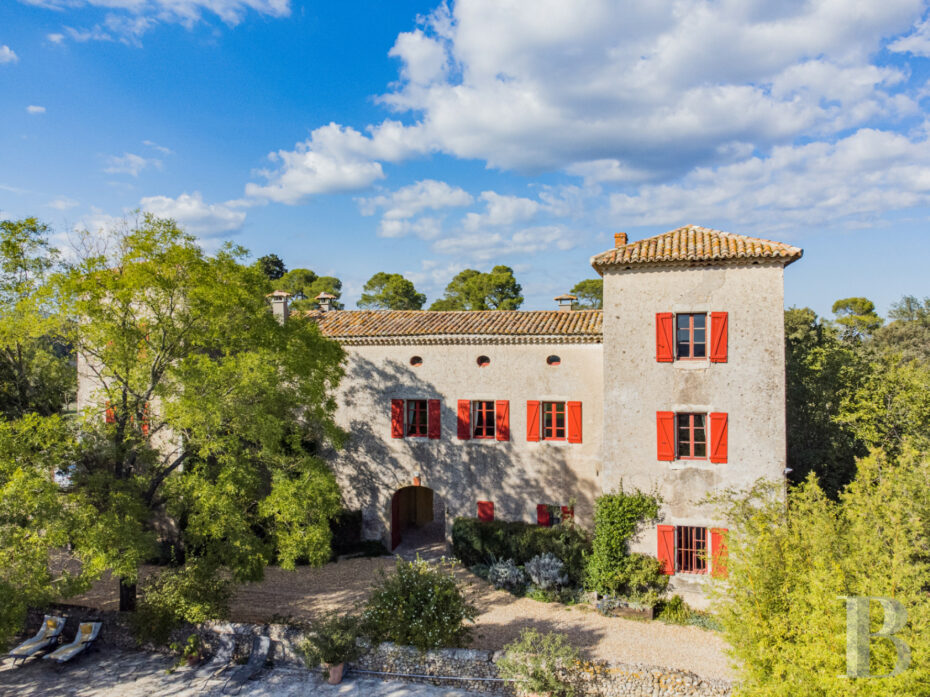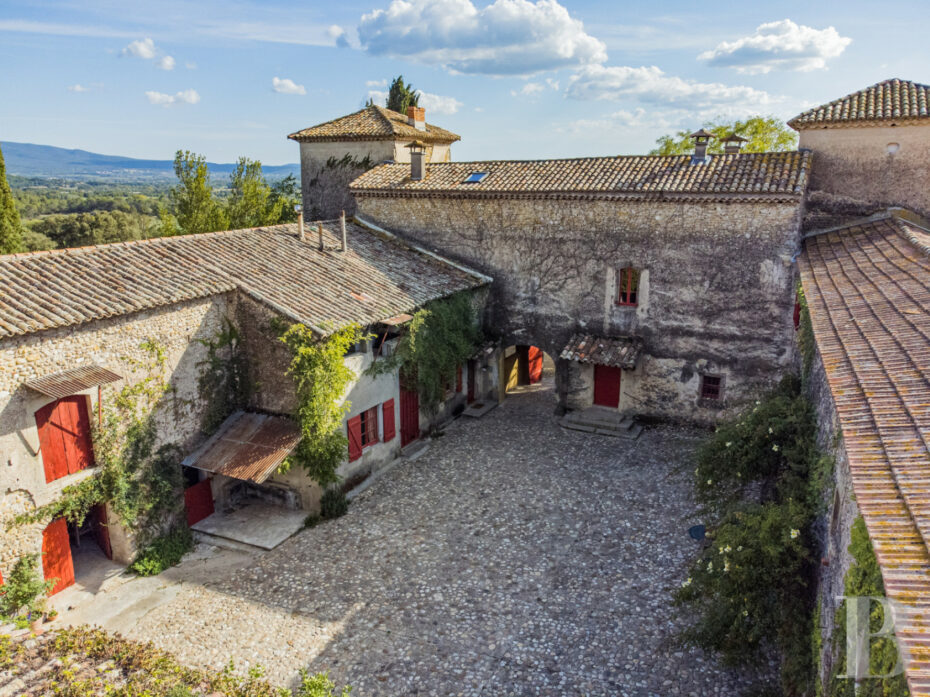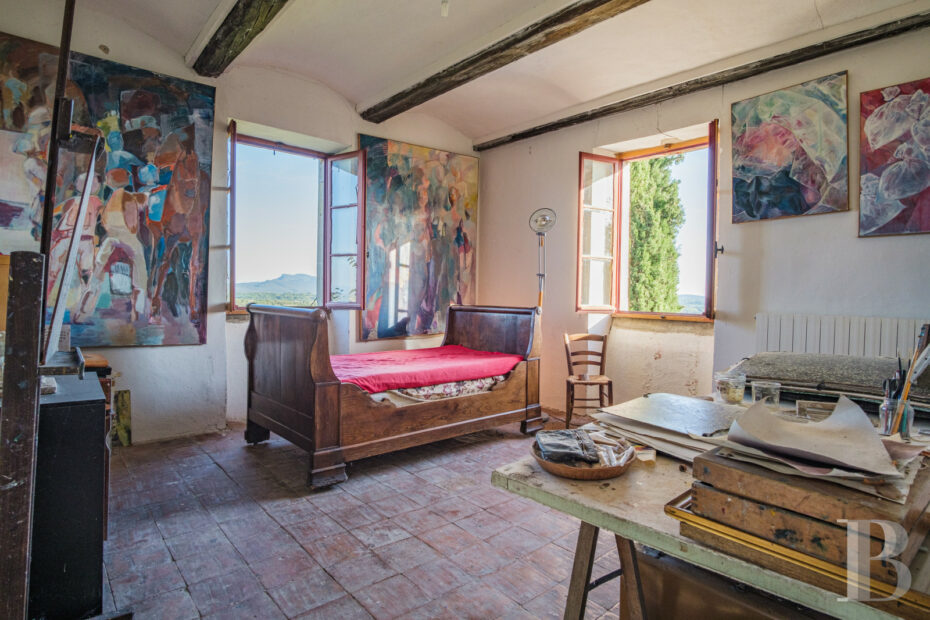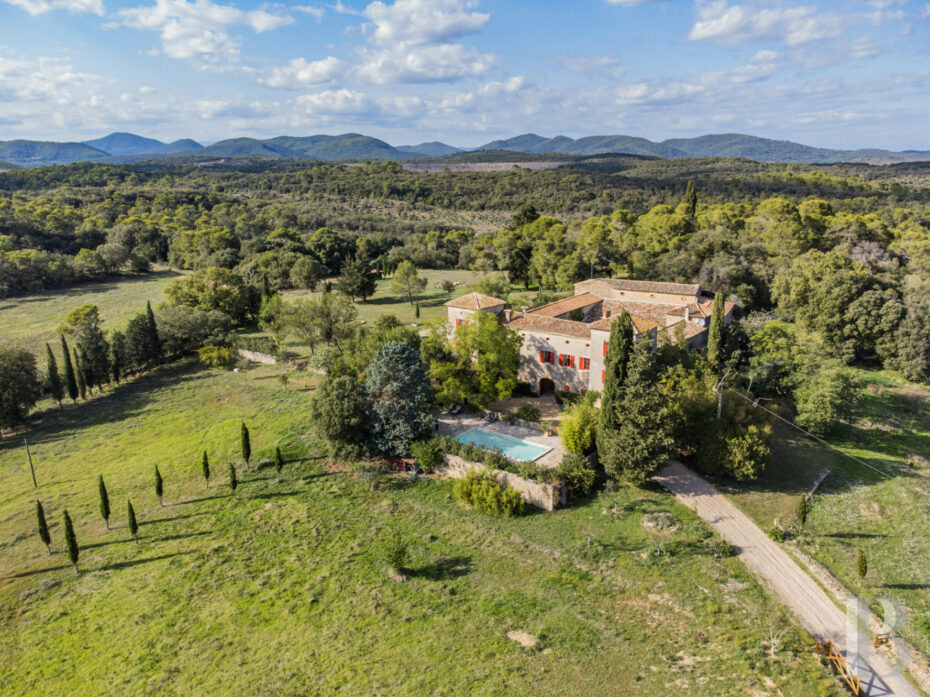 What to know: Nestled in the Cévennes foothills, a very unspoilt part of the South of France, the 18th century Florentine style property has seven bedrooms but several wings waiting to be fixed up, overlooks 3,800 hectares of scrubland listed as a Natura 2000 conservation area. Lots of potential for creating a unique bed & breakfast / artist retreat.
Price: 1 550 000 €
A Historical Monument in Brittany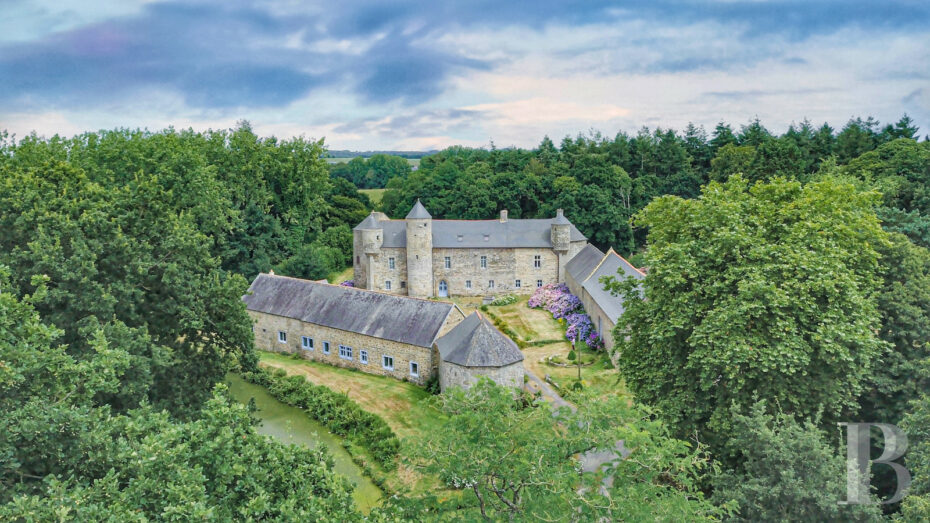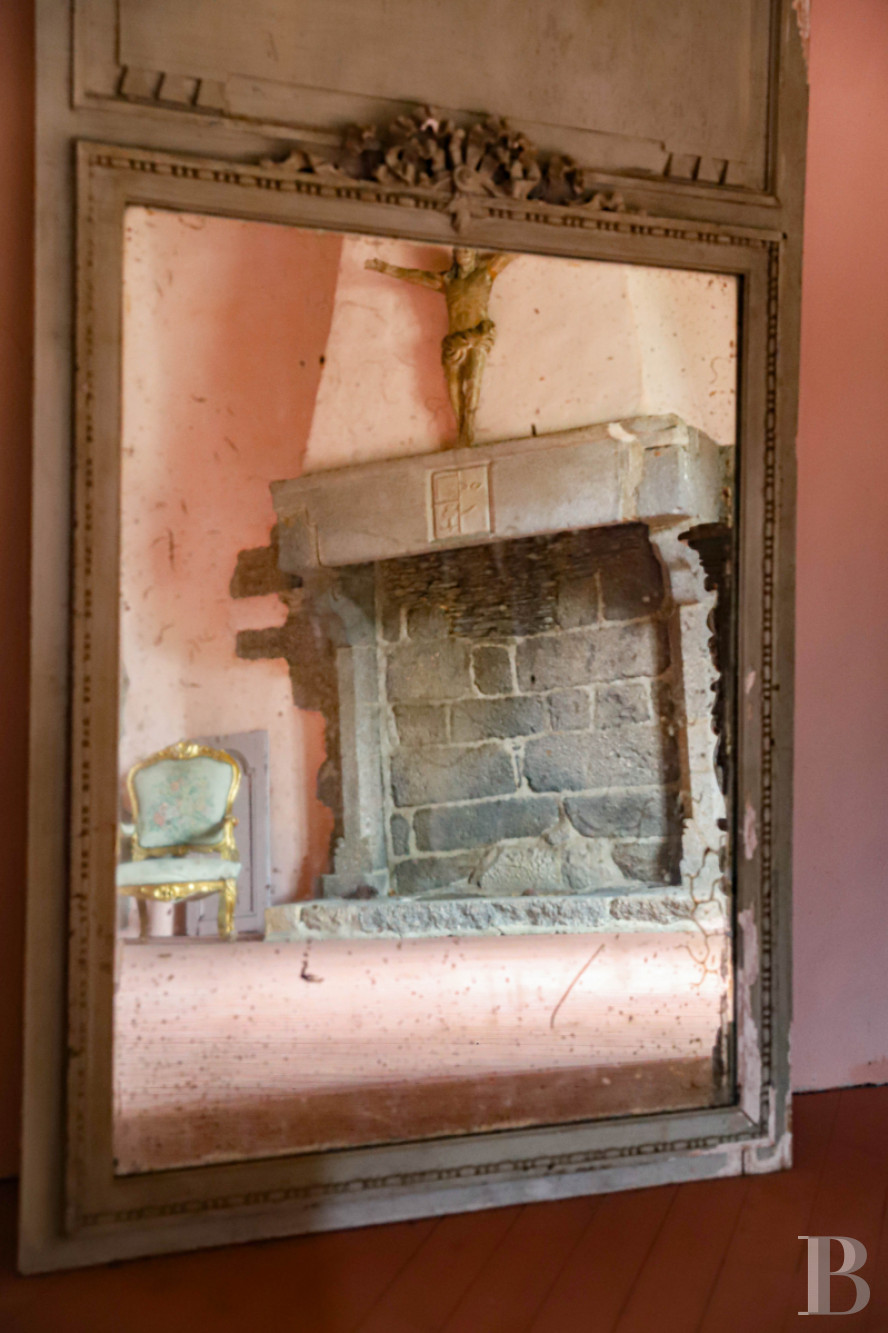 What's to know: Constructed between the 13th and 15th centuries, The building has 14 fireplaces, plenty of feudal era history surrounded by 22 hectares of woods including a chapel and barn.
Asking price: 3 300 000 €
A 17th Century Castle & Passion Project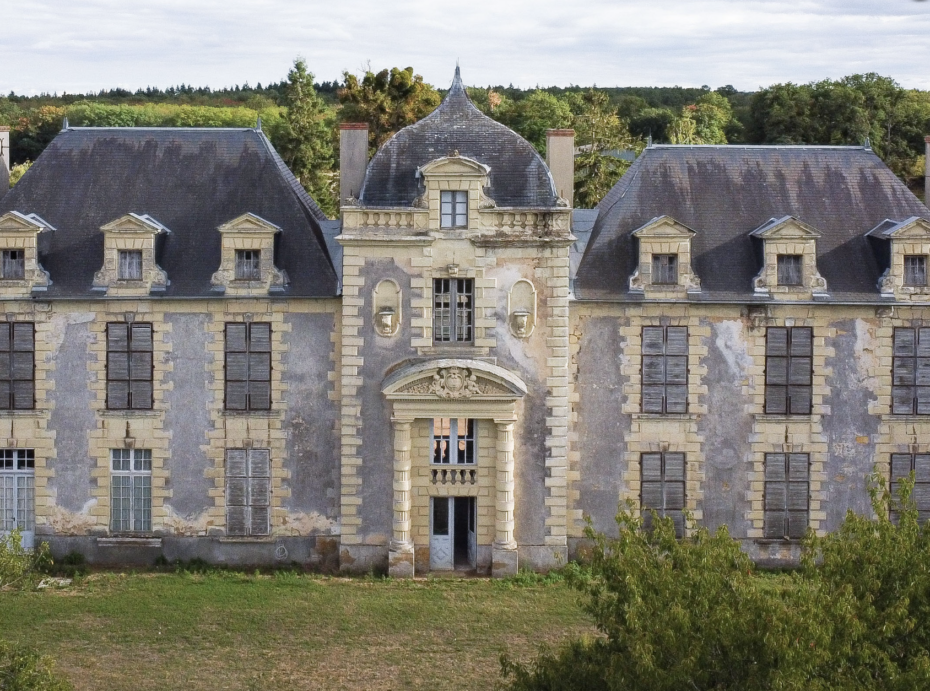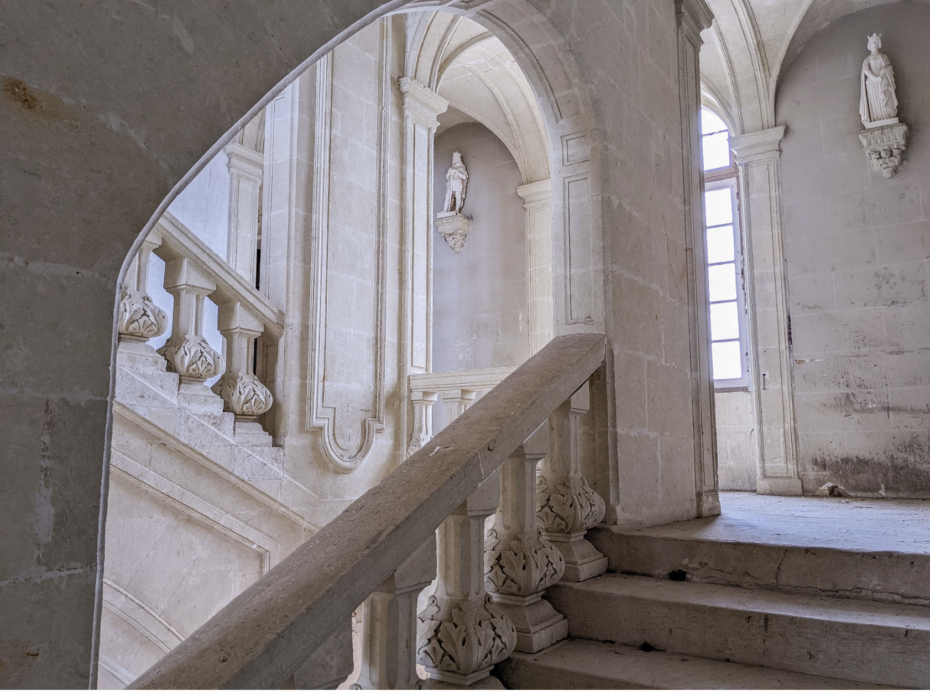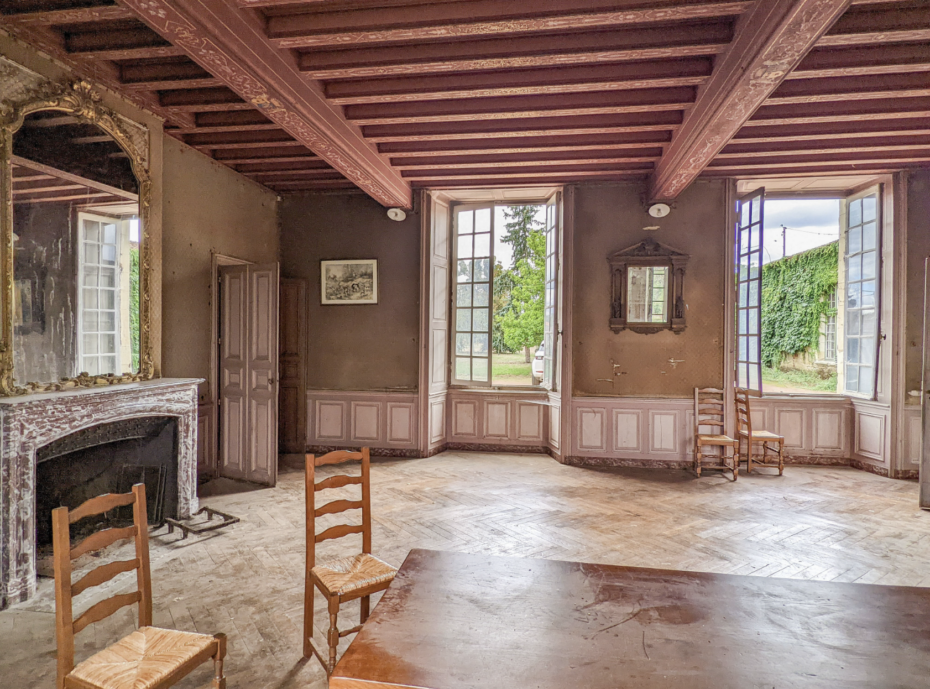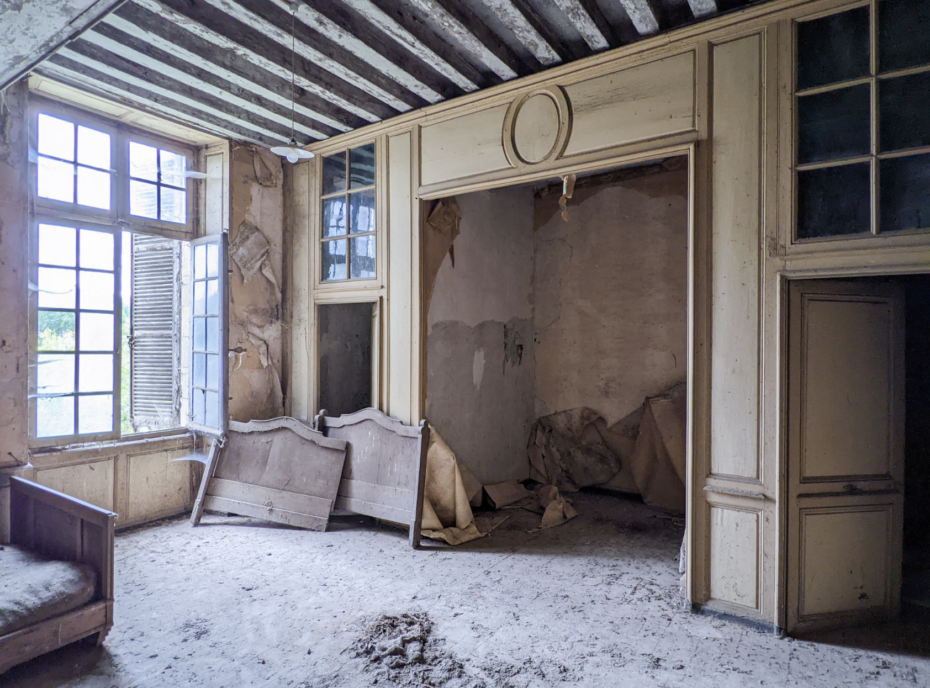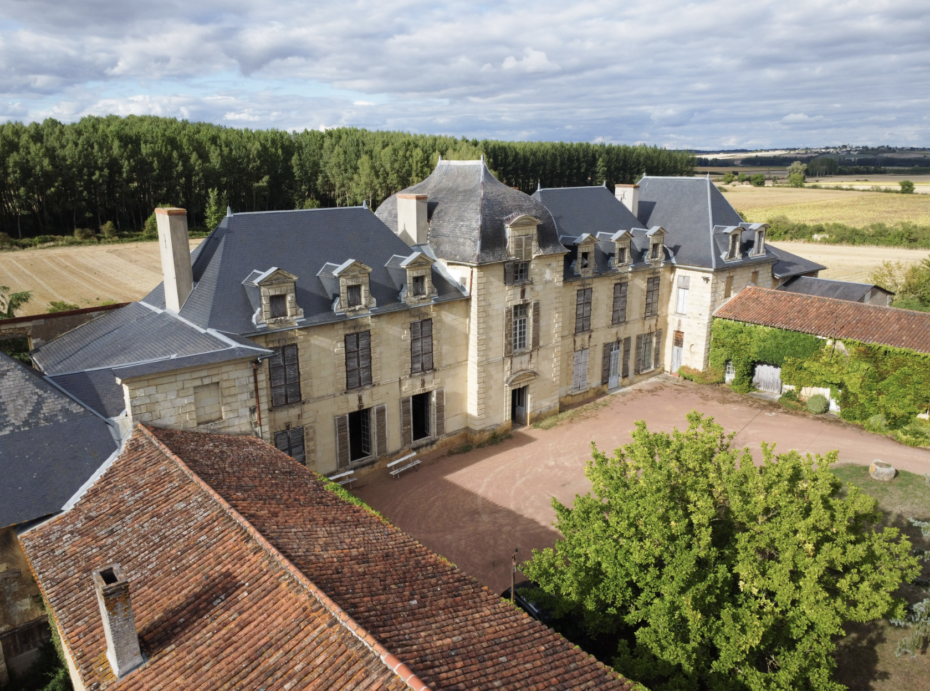 What to know: Located in Loudun between Poitier and Tours, this chateau comes with 26 hectares of land. The last restoration was in the 1970s, but it retains so much of its 17th, 18th and 19th century interiors, including fireplaces, amazing staircases and even wallpaper. The park includes terraces gardens and a farm with beautiful arcaded sheds, stables.
Asking price: 964 800 €
Ready-to-Move-In for "A Year in Provence"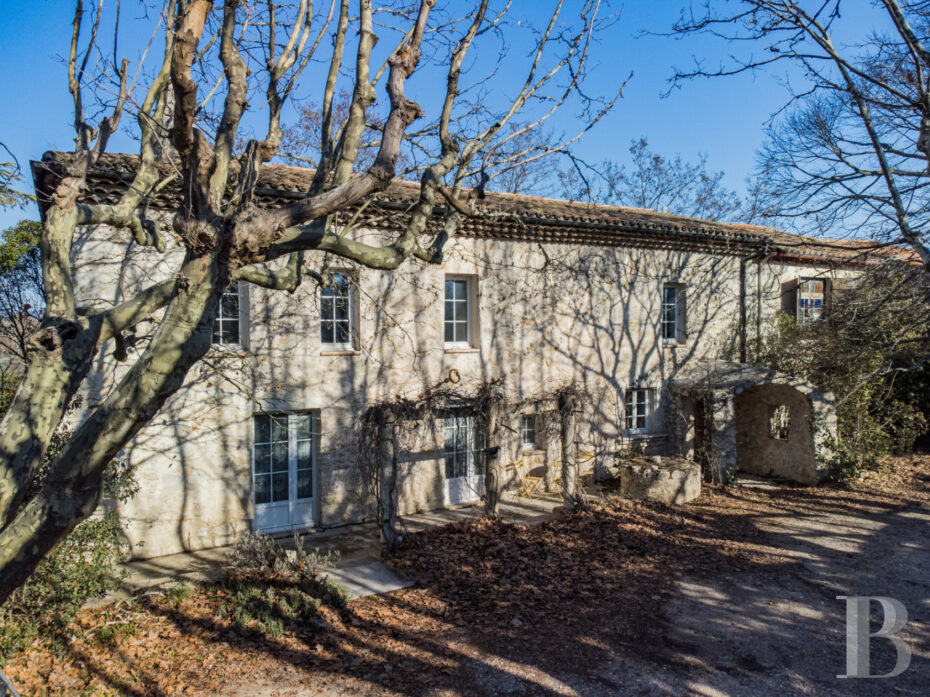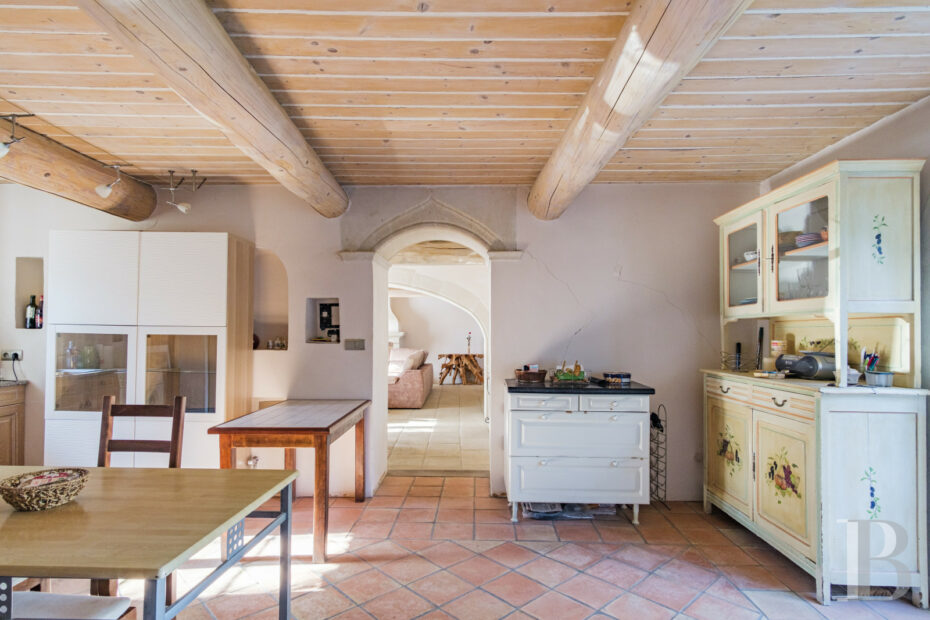 An 19th century Provençal farmhouse ideally located on the edge of Aix-en-Provence, four bedrooms and two outhouses awaiting renovation, and 3,000m² of land.
Price: 1 680 000 €
A chocolate box 16th century manor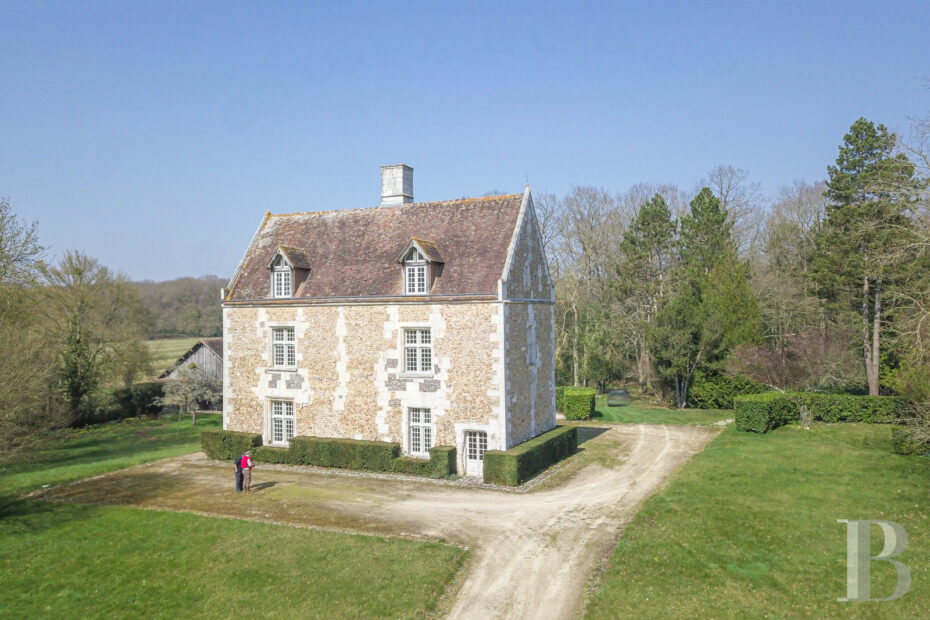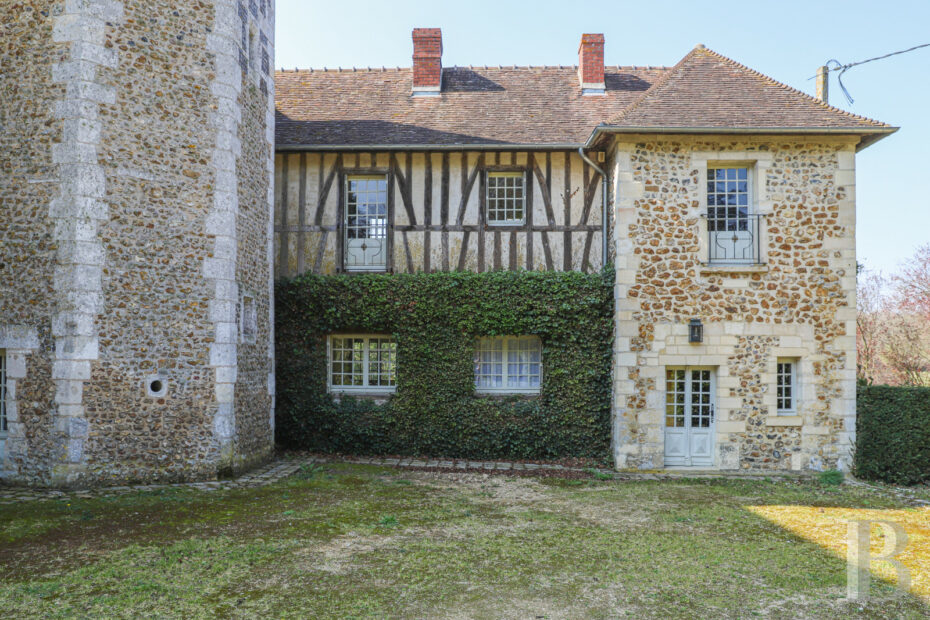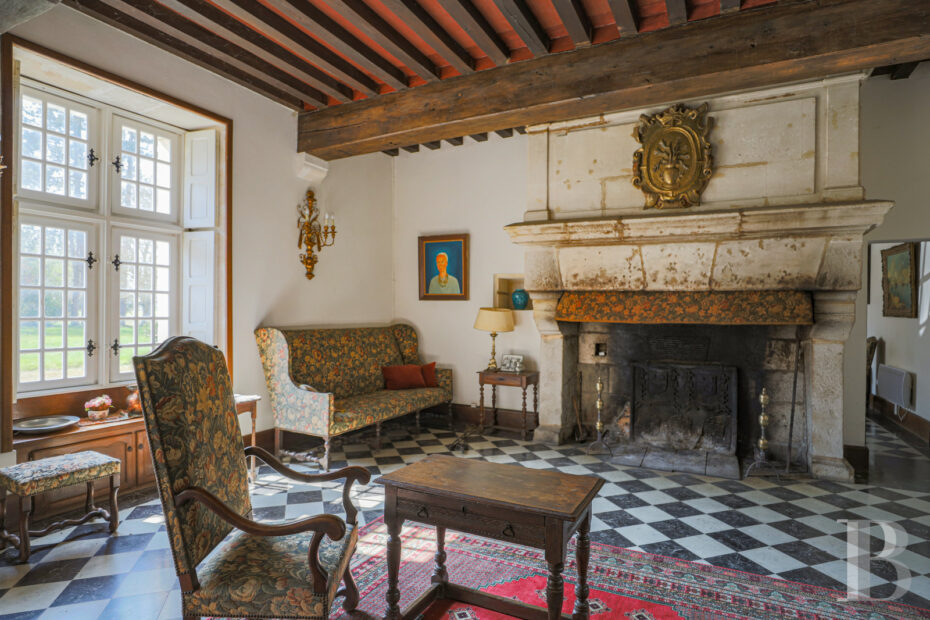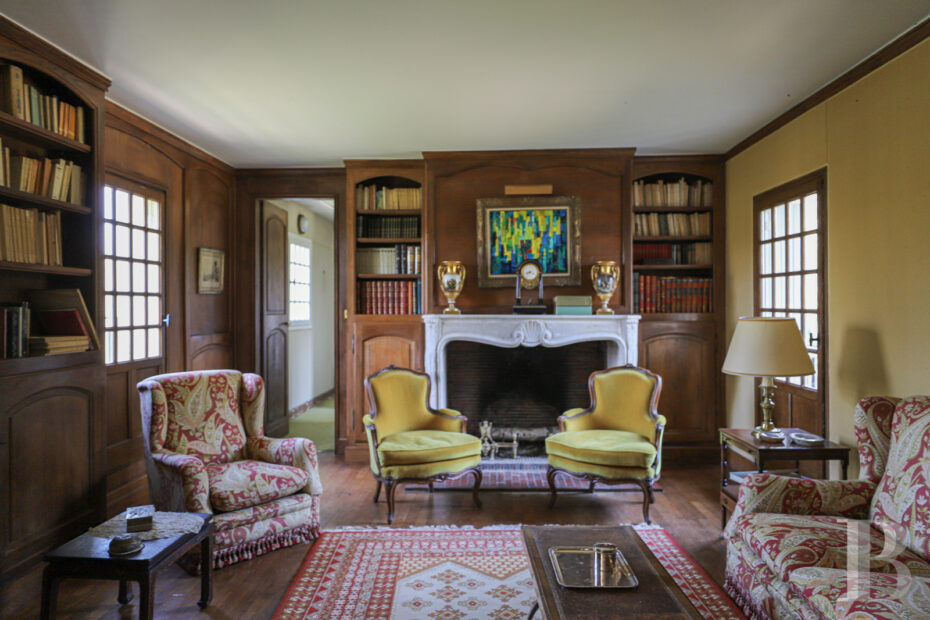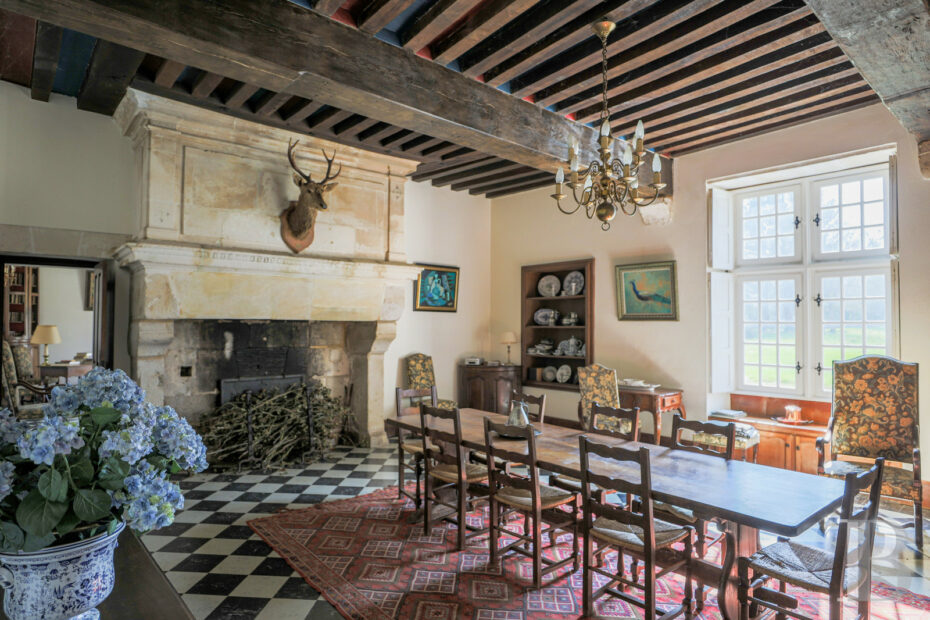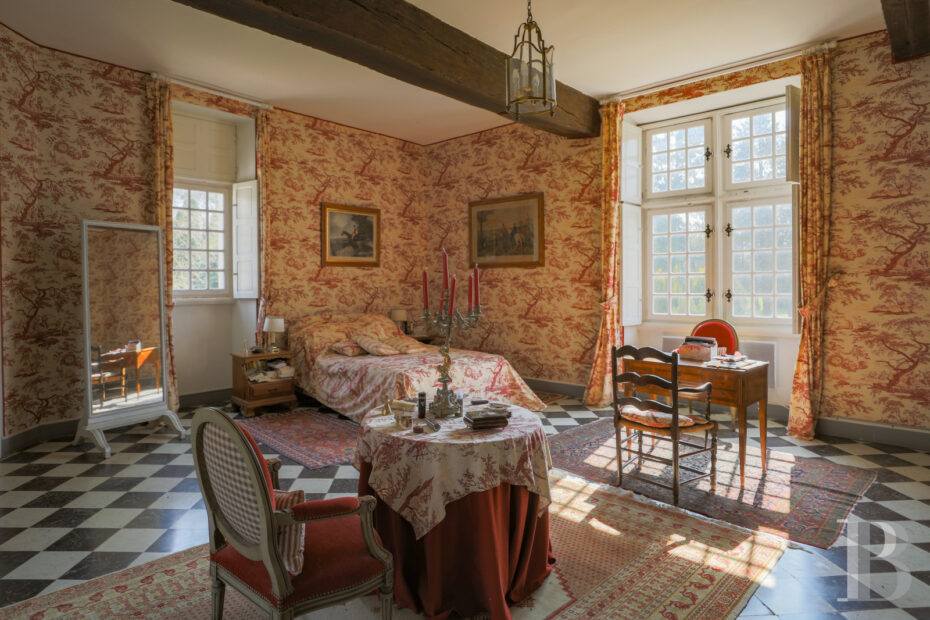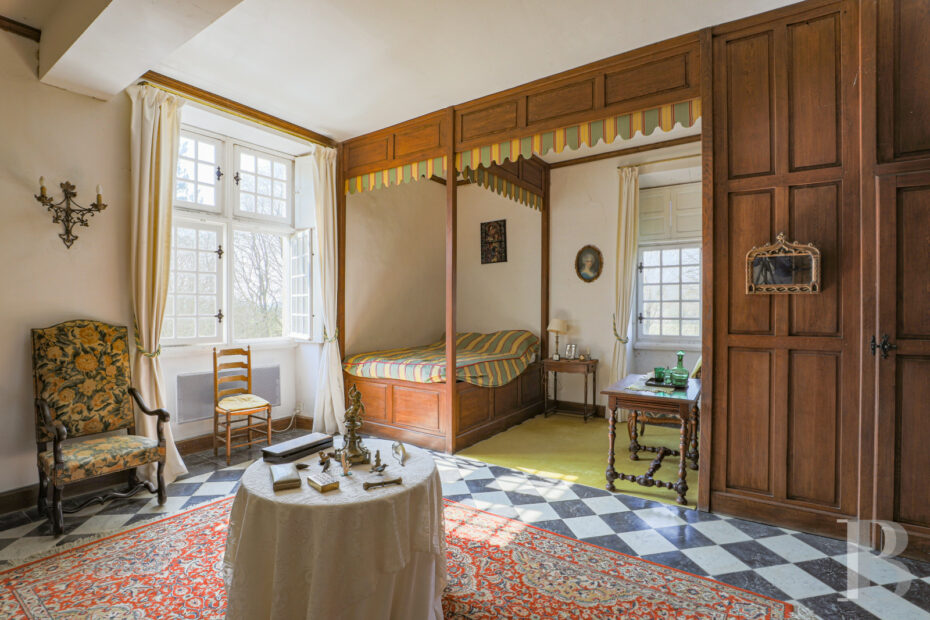 What to know: Six bedrooms 16th century manor with its 20th century extension and outbuilding is situated between meadows and forests, two hours drive from Paris.
Asking price: 640 000 €
This Eyewatering Mansion by the sea in Normandy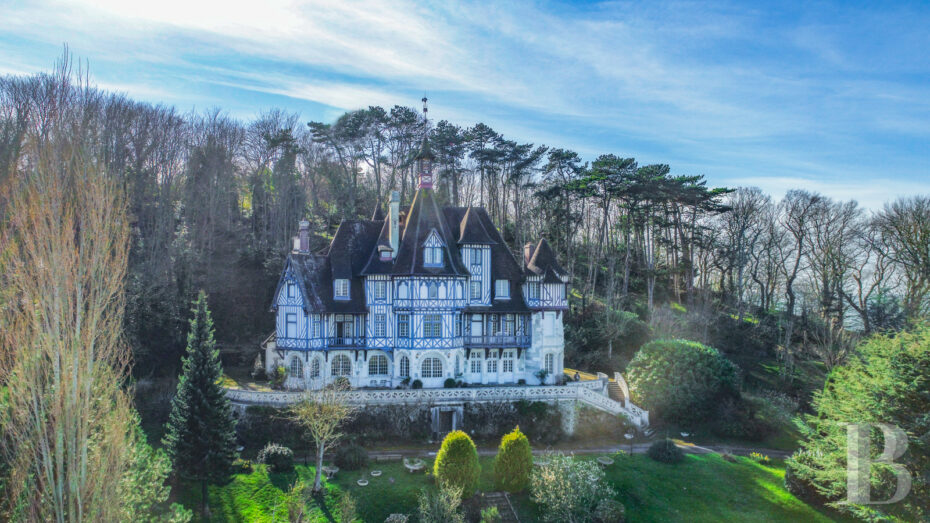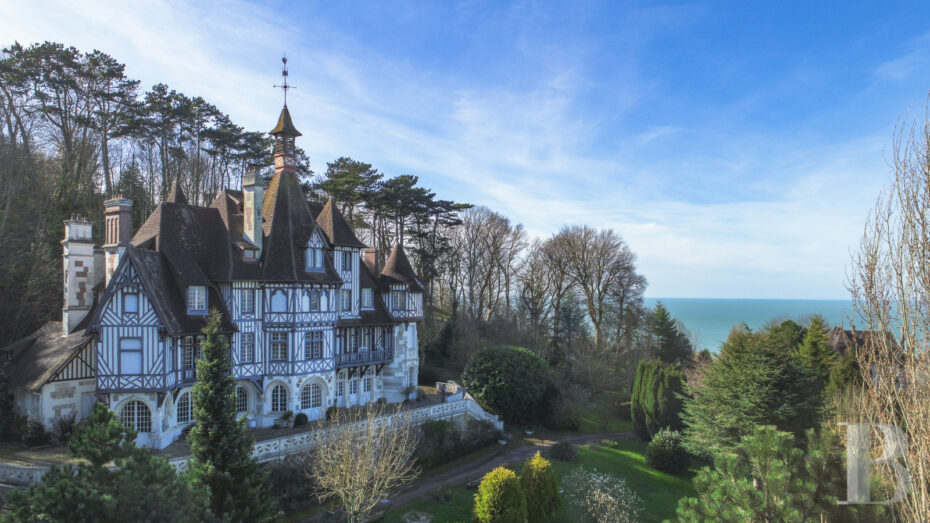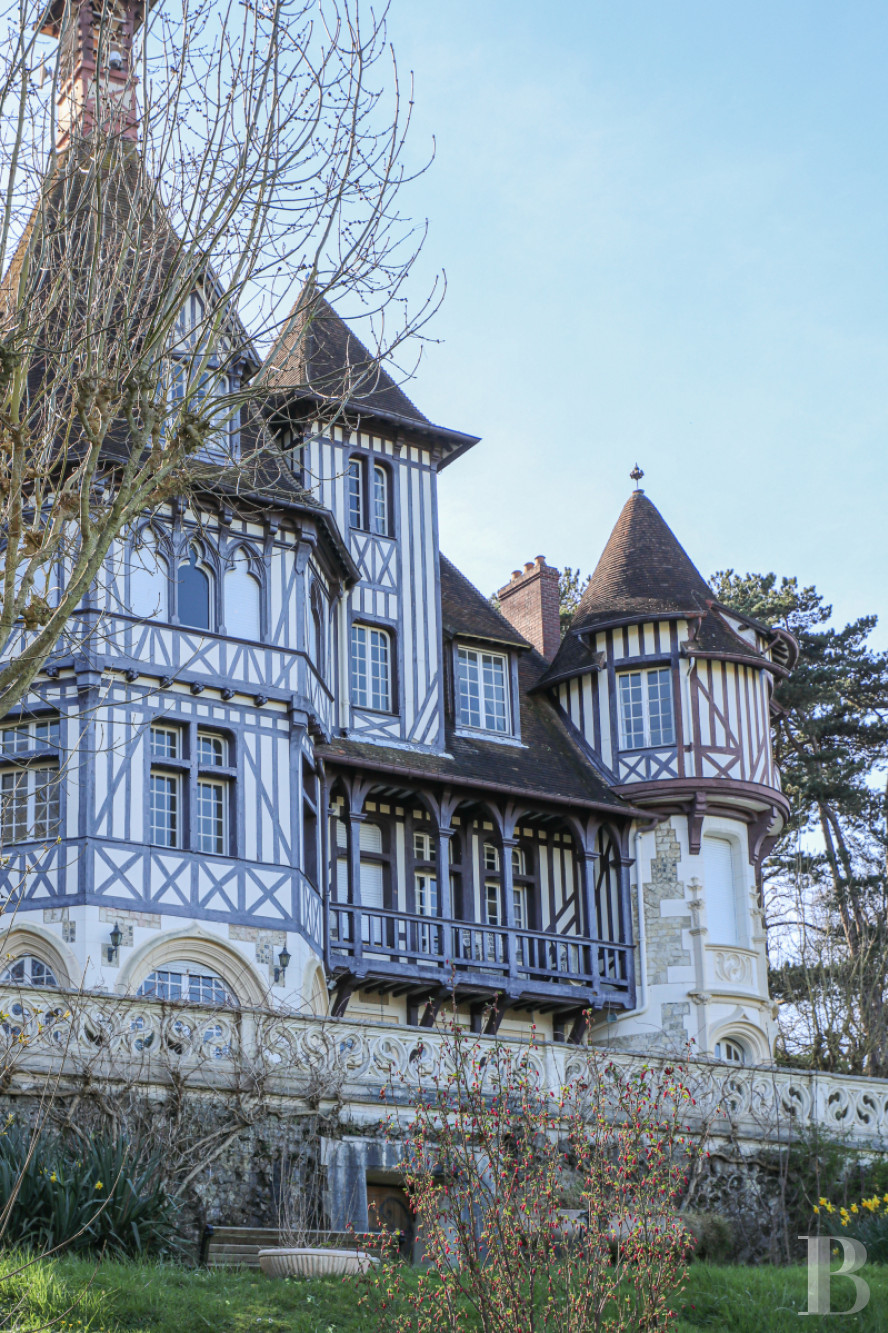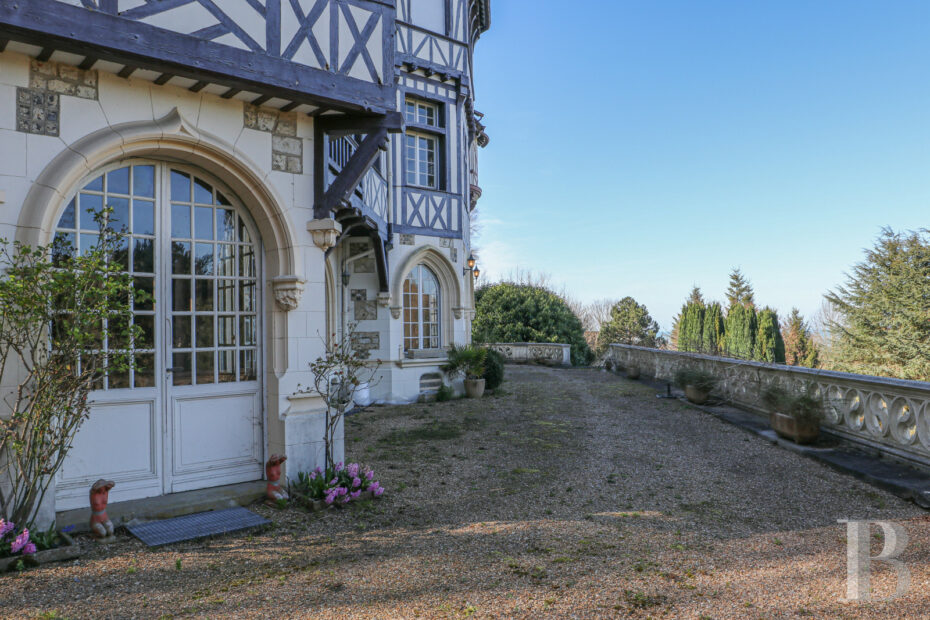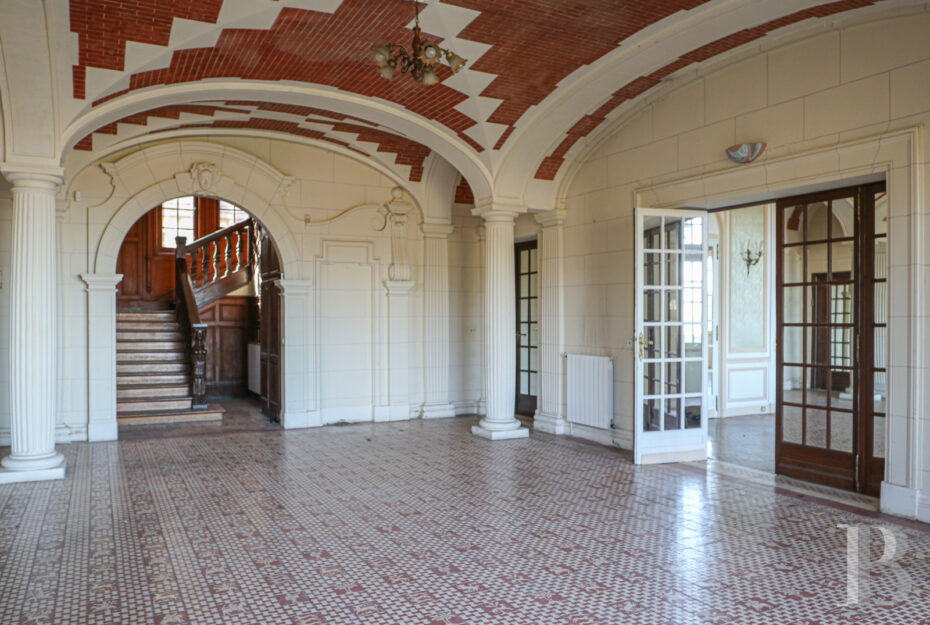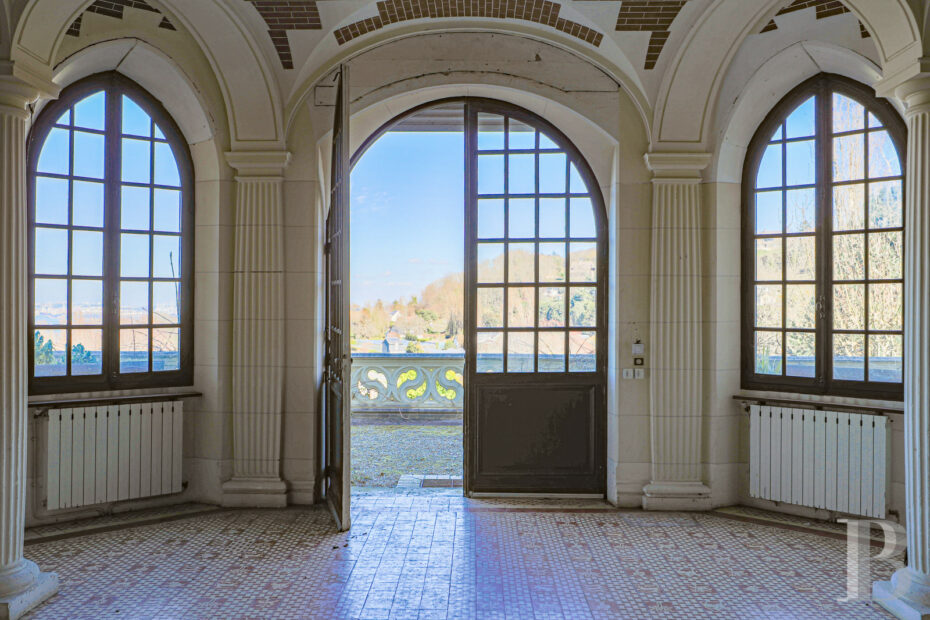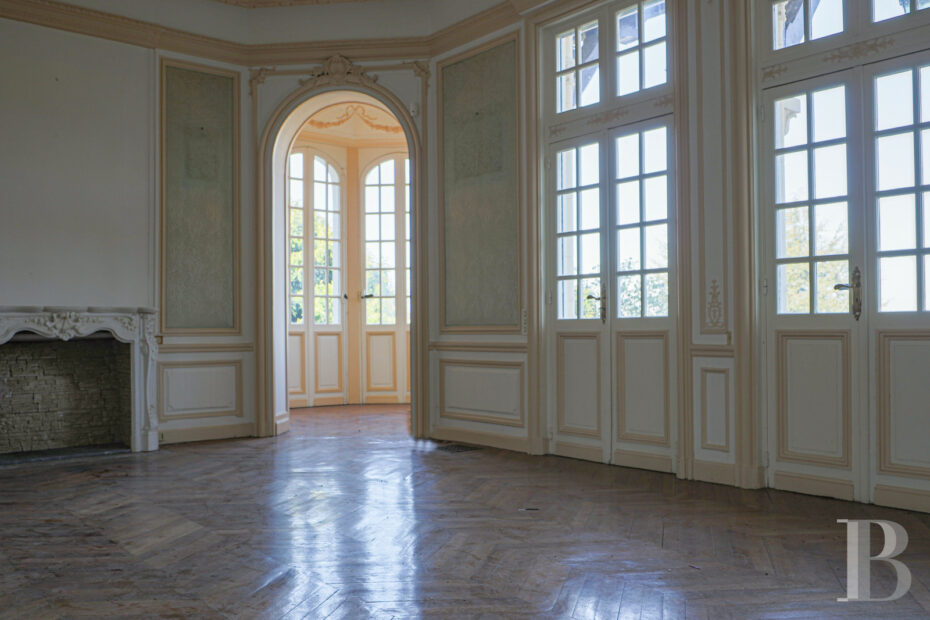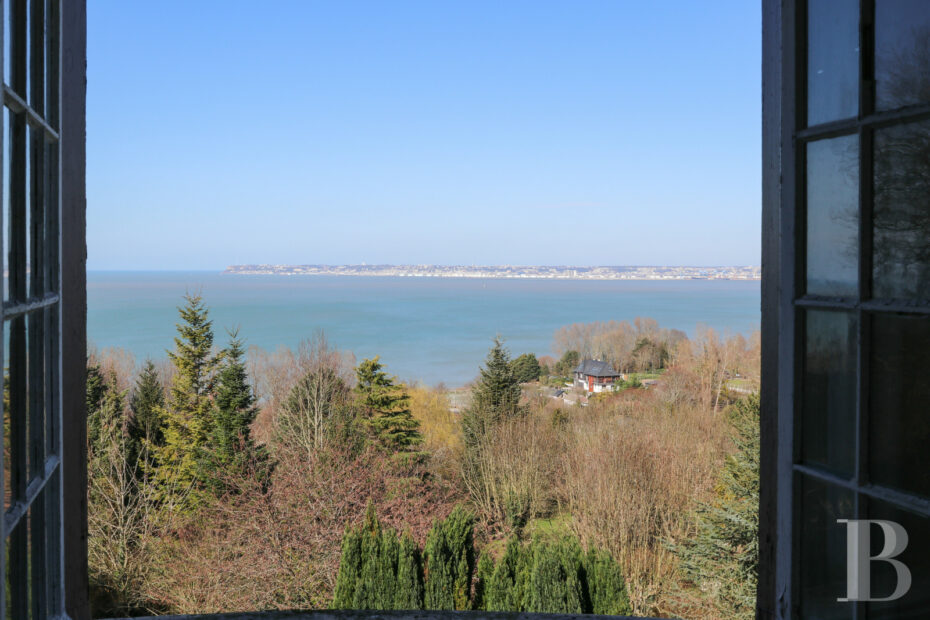 What to know: situated on a hillside looking out over the Bay of the Seine River near Trouville, Constructed at the very beginning of the 20th century, King Alphonse XIII of Spain once stayed here. The 15 bedroom house also has a swimming pool in the garden and an old bunker was converted into a pool house. There are several outbuildings and 7 hectares of land.
Asking price: 9 475 000 €
All photos © Patrisse Besse

Thinking of buying a French historic home?
If you'd like to get your feet wet without buying, book a stay with a mother & daughter who bought an abandoned chateau and invite you to stay as they restore it. They'll have lots of advice!
For everything else chateau-related, dive into our chateau archives.