You've most likely heard of, or even visited New York's High Line, the elevated linear park recycled from the city's former central railroad. But it's time to get to know the "Low Line"…
A dark and abandoned one-acre underground space with loose wires and dampness all around– what could there possibly be here to 'get to know'? This neglected subterranean site is the location of the former Williamsburg Bridge Trolley Terminal, which from 1908 to 1945, served the tram passengers of New York City. It is also the location of one of the most exciting and unique urban project plans the world has ever seen.
Photographs by Kathryn Yu
The Low Line is a project hoping to create the world's first subterranean park, below Delancey Street on the Lower East Side of Manhattan. While the New York High Line was inspired by an already existing concept in Paris, known as the Promenade Plantée, the Low Line project would be the first of its kind, combining the use of innovative technology and the site's original historic features to create a beautiful respite in one of the world's most dense urban environments.
The old cobblestones and criss-crossing rail tracks will be kept in tact while cutting-edge solar technology and design will enable plants and trees to grow around them in an underground setting, giving New Yorkers more green space within one of the least green areas of the city.
Photographs by Kathryn Yu
The Low Line site is also adjacent to the subway track of the Essex Street station, so subway commuters would be able to take refuge from the hustle and bustle of city life in their very own subterranean oasis.
See more of the tram station in its current state in this Flickr set.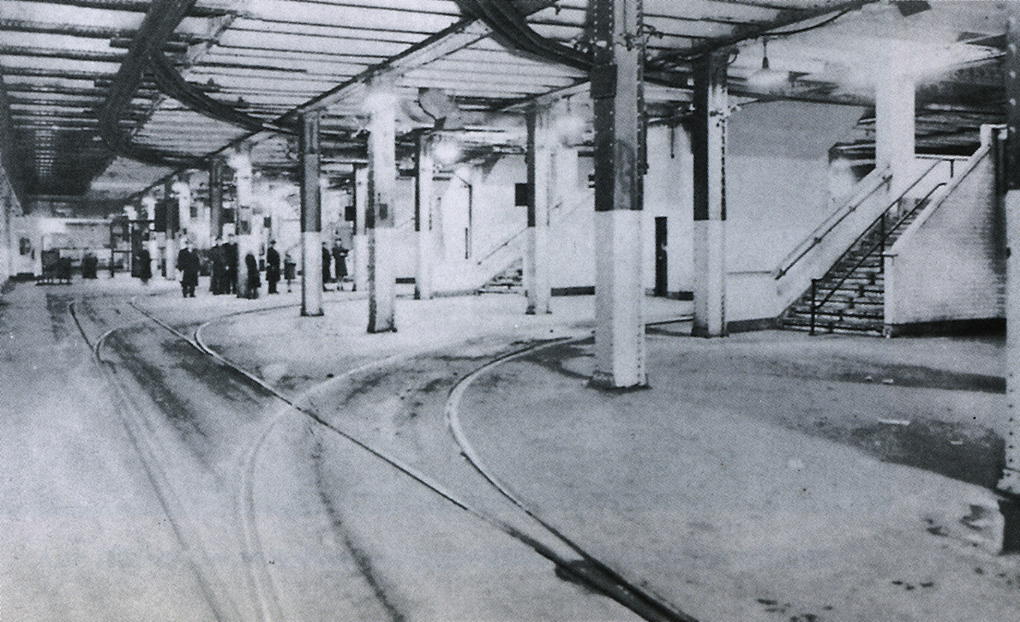 Here is a photograph of what the old tram terminal looked like in its heyday….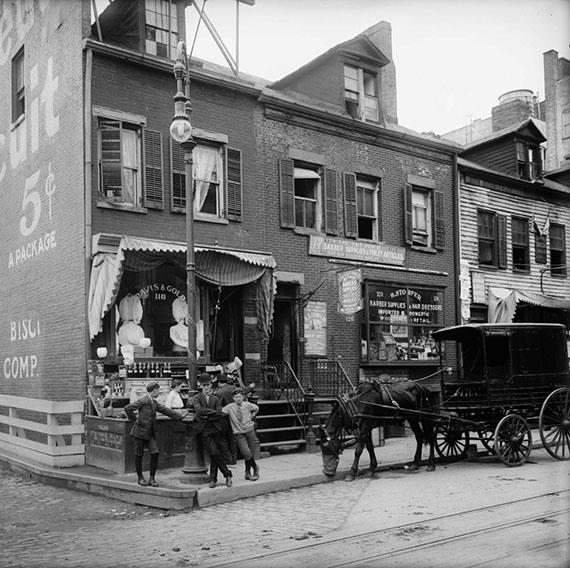 … from a time when New York City looked more like this (taken in 1906 of Delancey and Clinton Streets).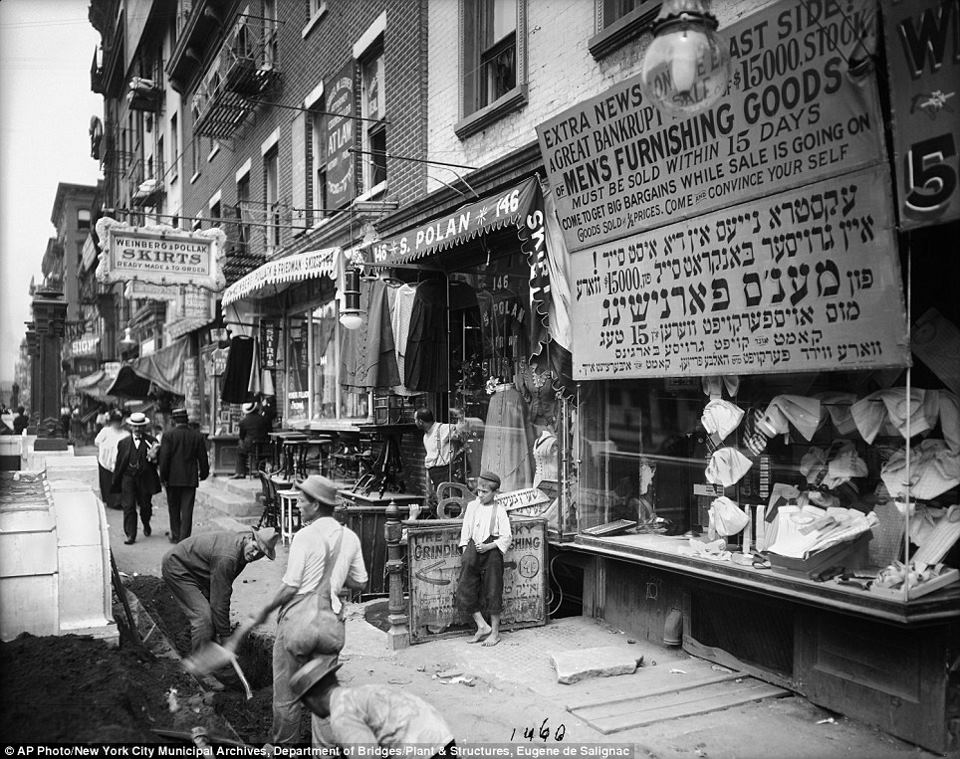 Another shot of Delancey Street taken on July 29, 1908. I wonder what these New Yorkers would have said if they had been told there would be a subterranean park under their feet in 100 years time!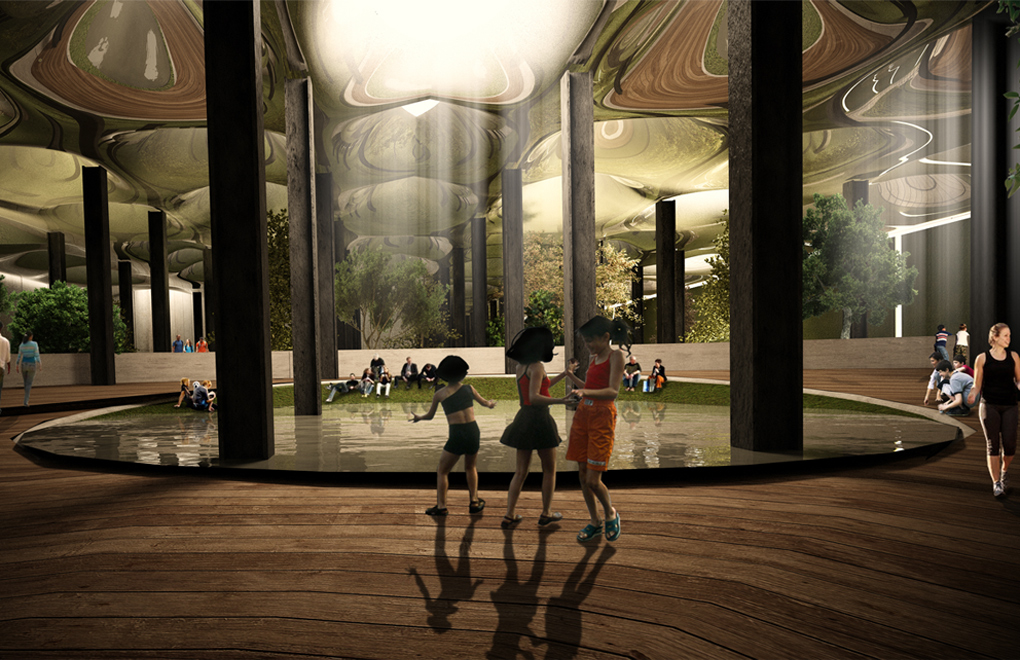 But how exactly do they intend to light this thing?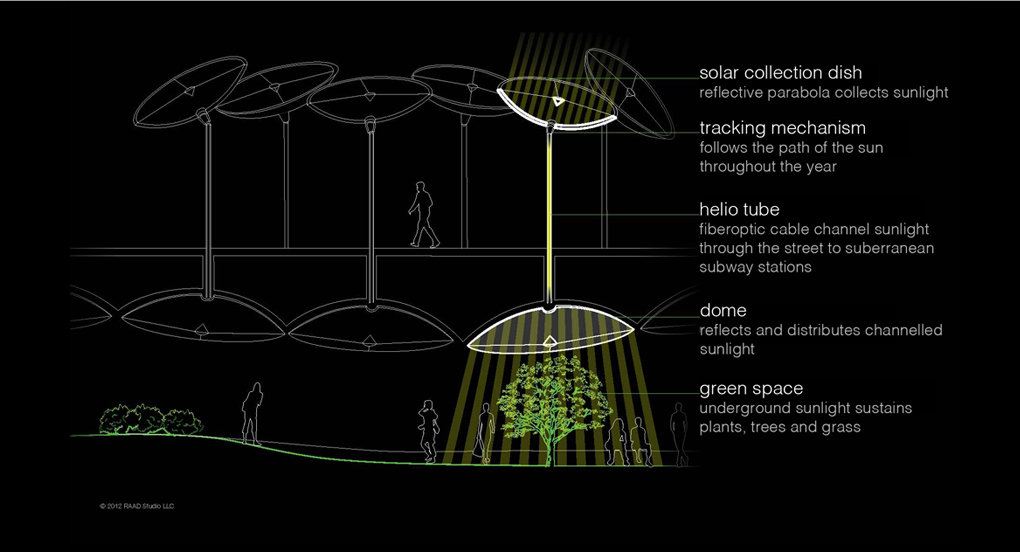 Well, by sucking up daylight and transporting it underground using fiber optic cables, obviously!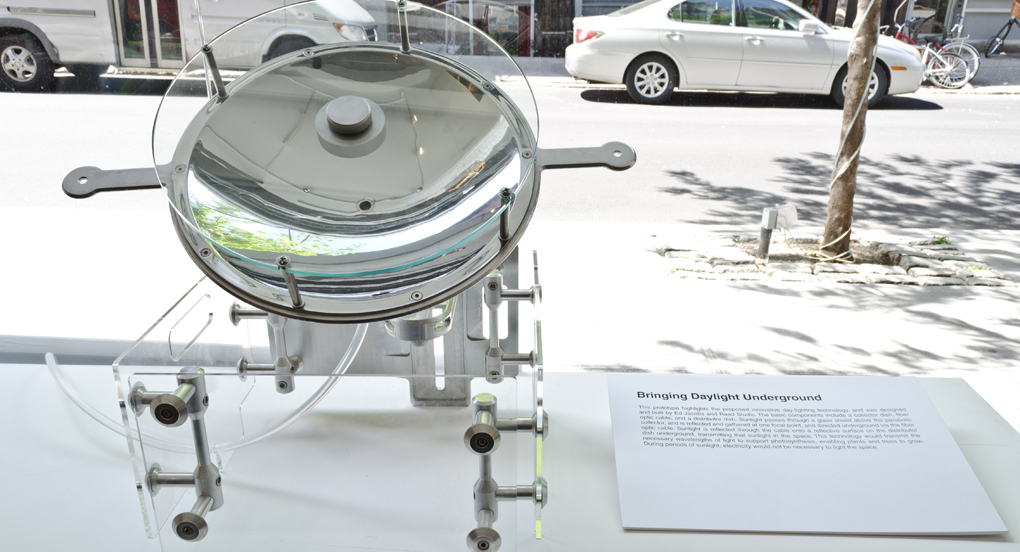 Here's a prototype of the thingy-ma-jiggy that will suck up the daylight.
And here's the technical talk to back it up:
Designed by James Ramsey of Raad Studio, the proposed solar technology involves the creation of a "remote skylight." In this approach, sunlight passes through a glass shield above the parabolic collector, and is reflected and gathered at one focal point, and directed underground. Sunlight is transmitted onto a reflective surface on the distributor dish underground, transmitting that sunlight into the space. This technology would transmit the necessary wavelengths of light to support photosynthesis, enabling plants and trees to grow. During periods of sunlight, electricity would not be necessary to light the space.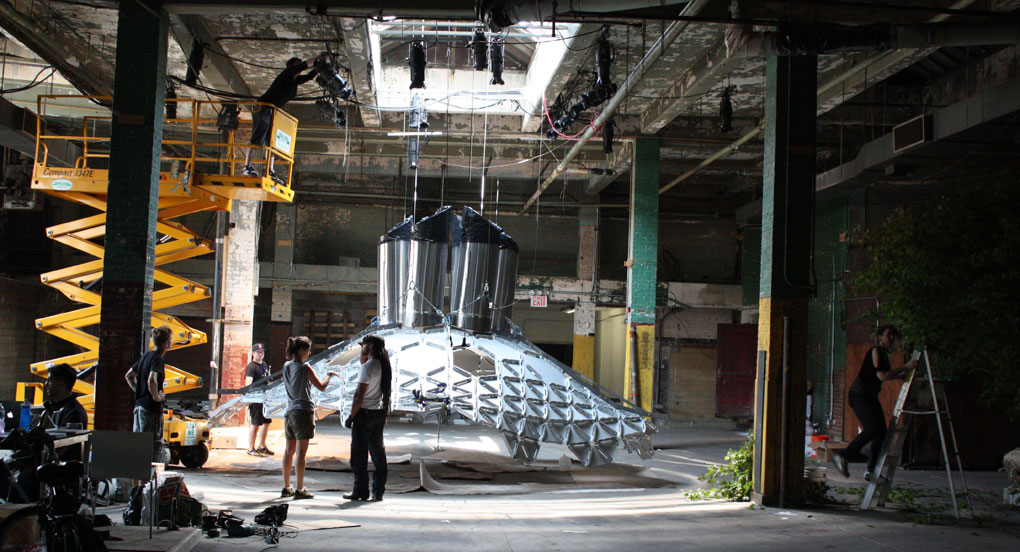 In September 2012, the Lowline team proved it was all possible when they built a full scale prototype of the technology in an abandoned warehouse in the Lower East Side. It got a lot of people's attention and elevated them from 'tree-hugging hipsters with a kooky dream' to 'serious urban planners that could really make this happen'.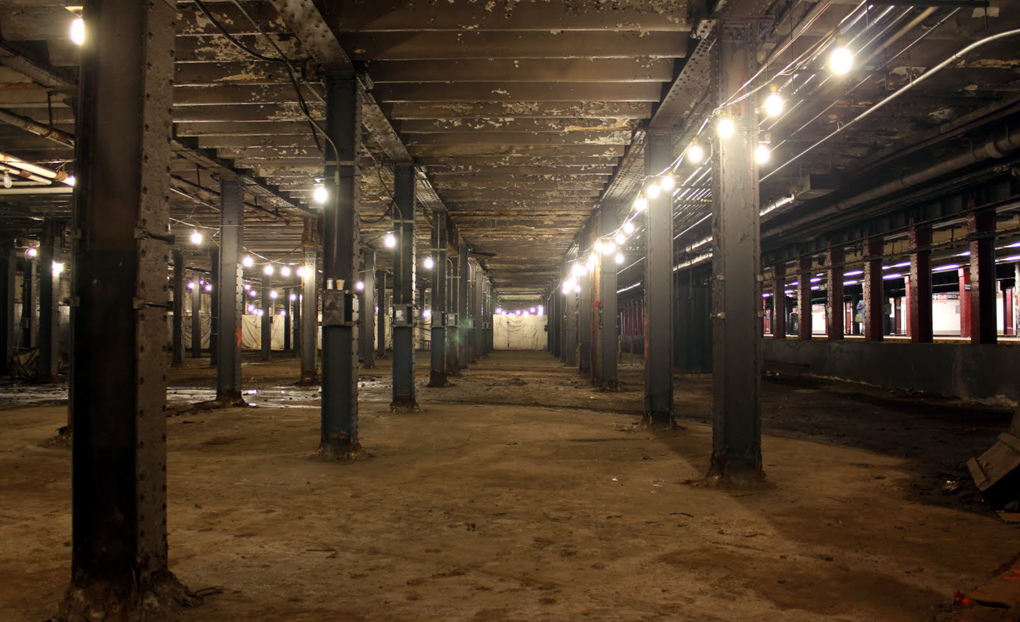 So when is it going to happen?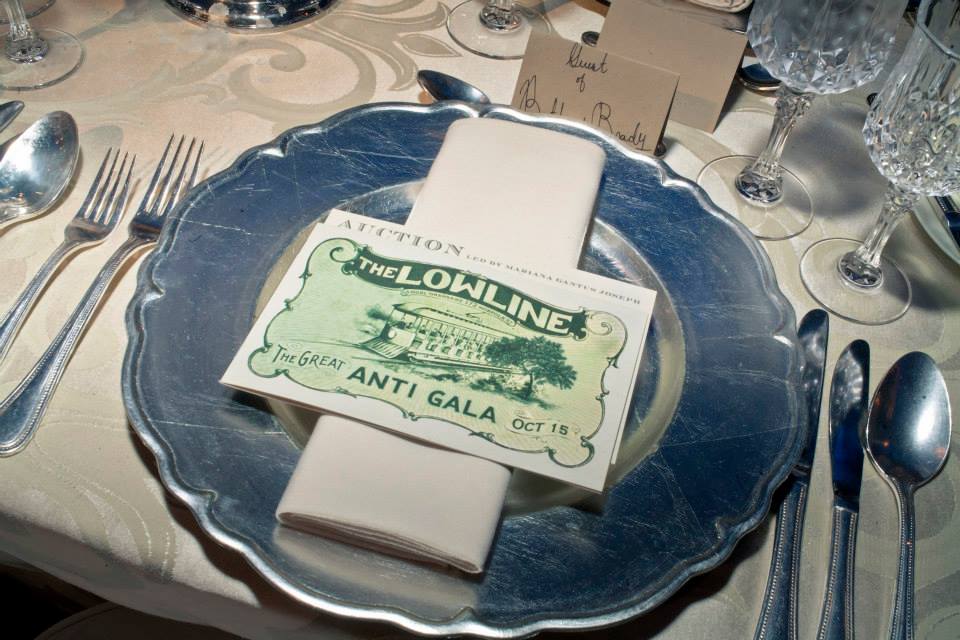 Photo credit: Justin Jay via Low Line Facebook page
In February 2012, the Low Line community was born when the team launched a Kickstarter campaign and raised over $155,000 in funding, attracting the largest number of supporters for an urban design project the platform had ever seen. This summer, nine elected officials sent a joint letter to the City of New York giving their approval and support for its progress. Negotiations for construction and operation are expected to begin in the new year.
In the meantime, the team continue to host events and to raise funds. In October they held an epic "anti-gala" which saw notable New Yorkers, such as HBO's Lena Dunham, come out to show their support for the project by travelling back in time to a grand speakeasy set in a fantastical tram station. Follow their Facebook page for updates on how to be involved in future events.
If all goes to plan, the Lowline will be open in 2018 for all to enjoy.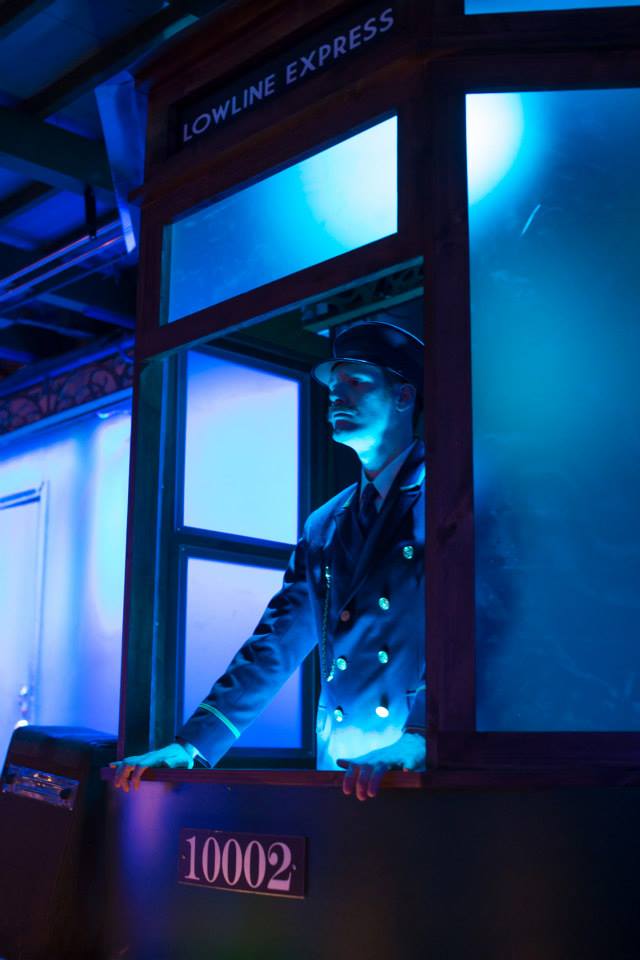 Discover the Low Line Project.
:::
YOU MIGHT ALSO LIKE:
.