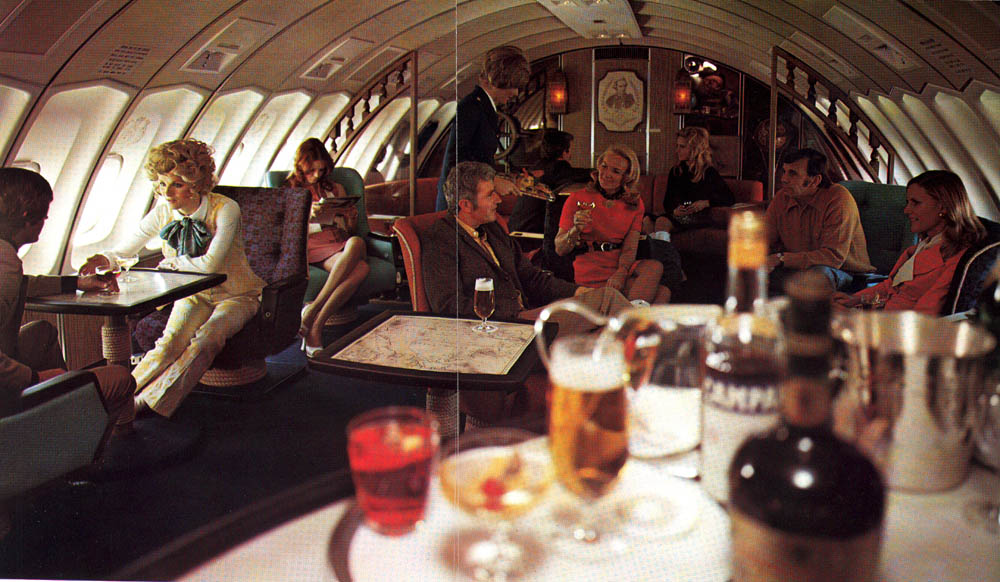 Airlines today just aren't up for a good party anymore. Look at those fancy folks hanging out in comfy swivel chairs, ordering Martinis and asking attractive strangers, "So, do you come here often?" Don't they look like they're about to have the best flight of their lives?
The 1970s was without doubt, a golden age of air travel. It was the era that saw the upper decks of Boeing 747s turn into full-scale cocktail lounges and restaurants for first class flyers. On the lower deck, there were also coach or economy lounges. Continental Airlines had a pub while American Airlines had an infamous piano bar.
Qantas Airline's 747B boasted a luxurious "Captain Cook First Class Lounge" (pictured above). Here's a closer peak into life on the upper deck…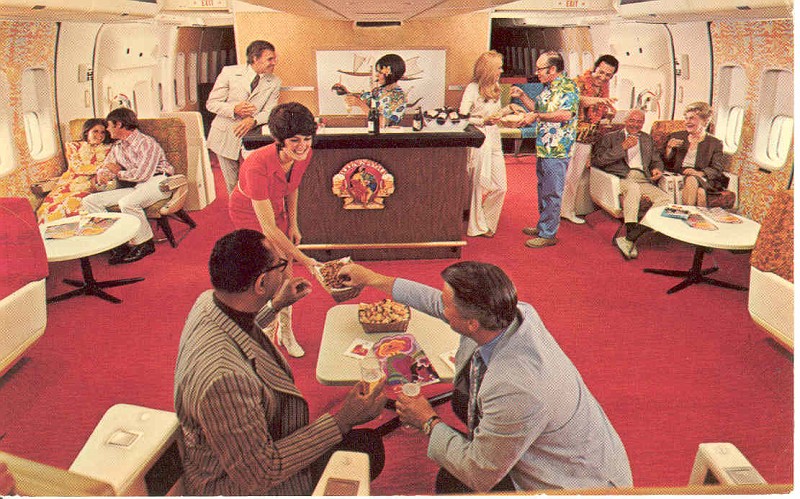 Pictured above is a Continental Airlines coach lounge in the 1970s, you know, back when you could say airlines actually cared about customer service … (burn)! Coach lounges were located on the lower deck, usually behind first class seating.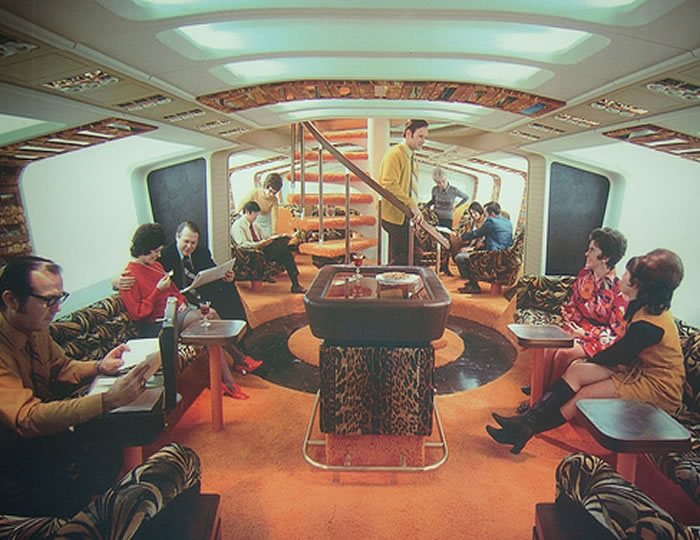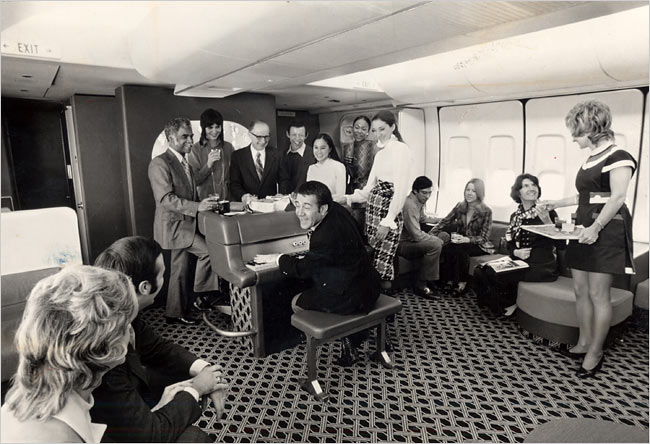 And here's the American Airlines economy class piano bar, located at the rear of the 747-100 cabin. The piano was of course technically an electric Wurlitzer organ, but hey, it's live music on a plane. Think of all the singalongs we're missing out on.
Here's the piano bar in action (spot Fonzie):
And just in case you were wondering what popping down to the pub with your mates would be like on an airplane …
Good times.
In their advertising campaigns, American Airlines called themselves a "747 Luxury Liner".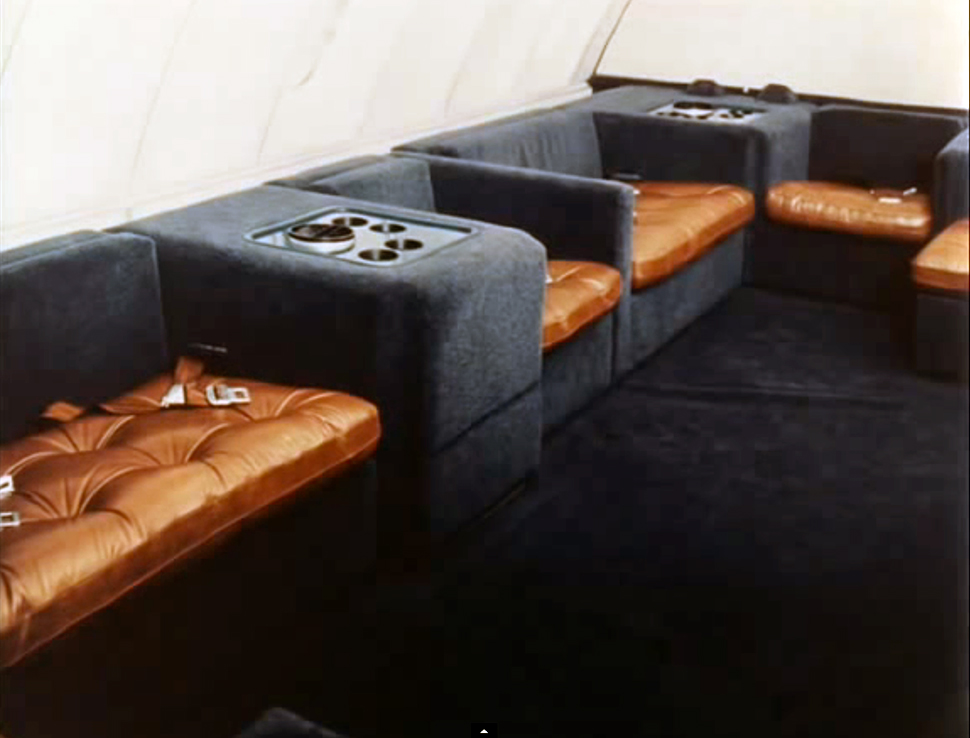 I'm not going to argue with them.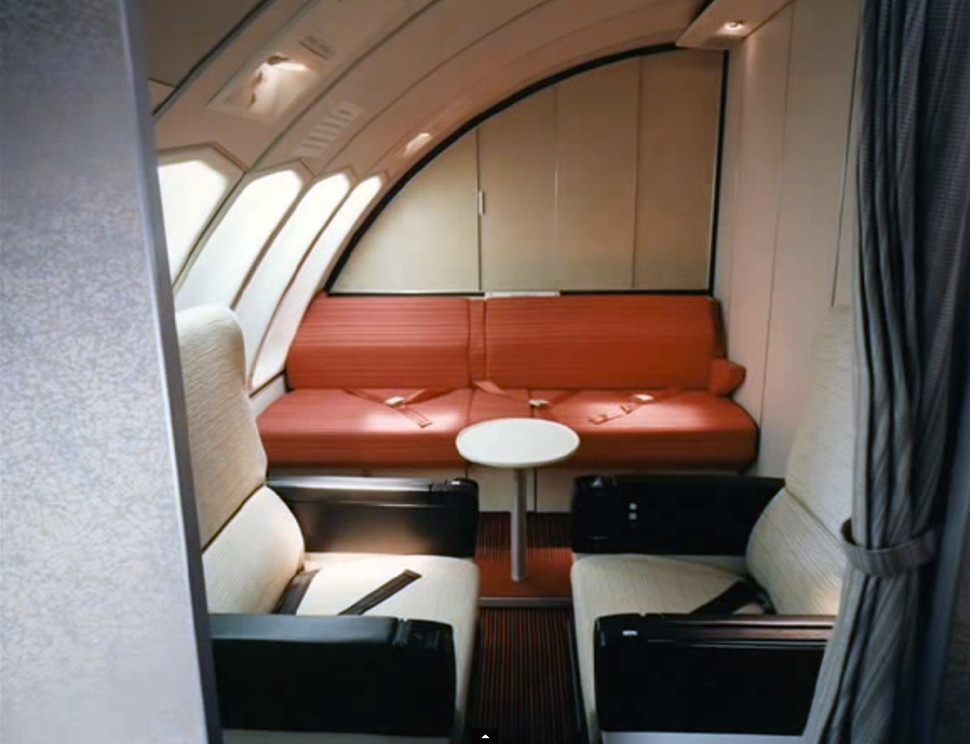 And here are a few more first class lounges on the upper deck…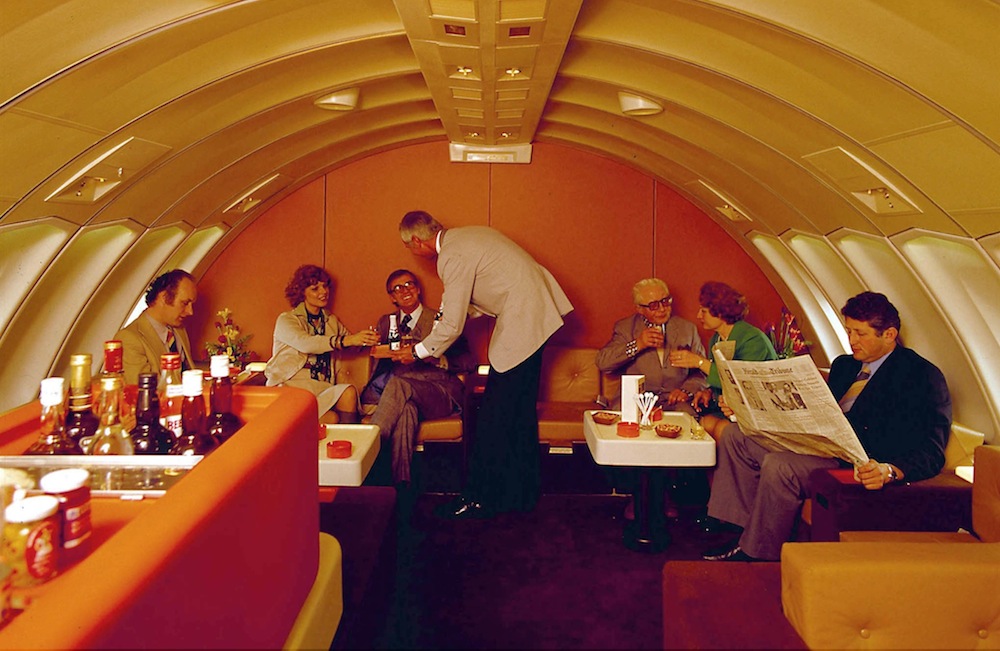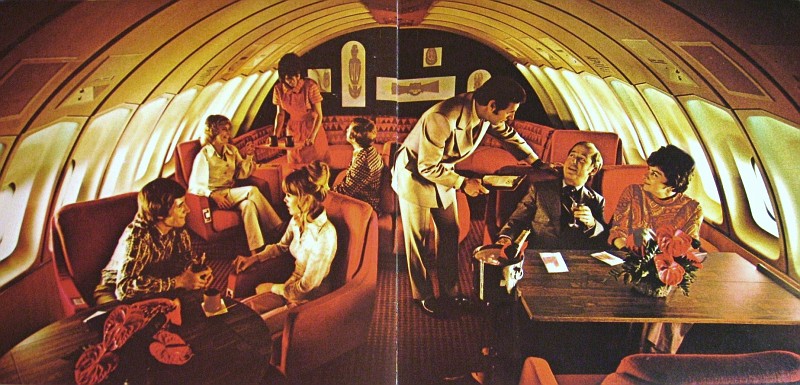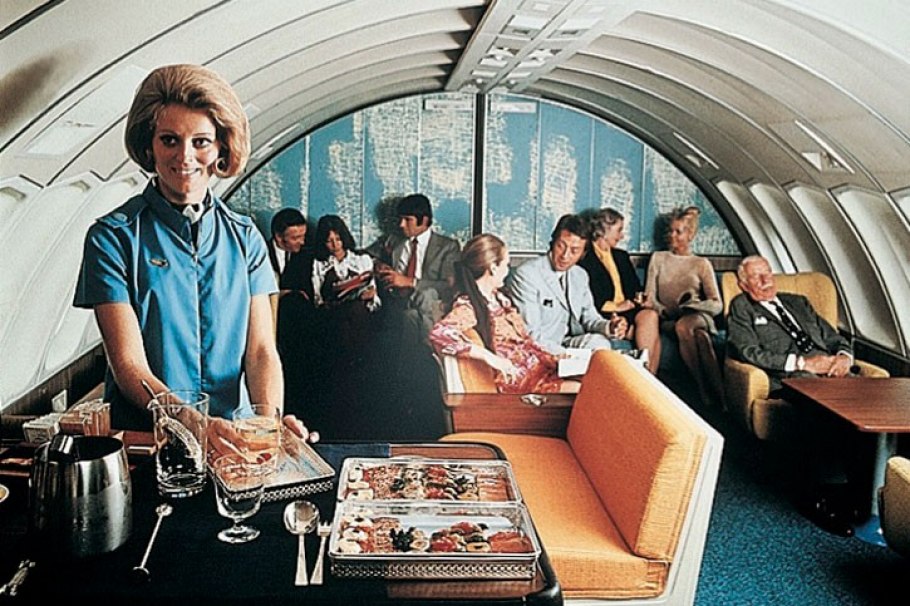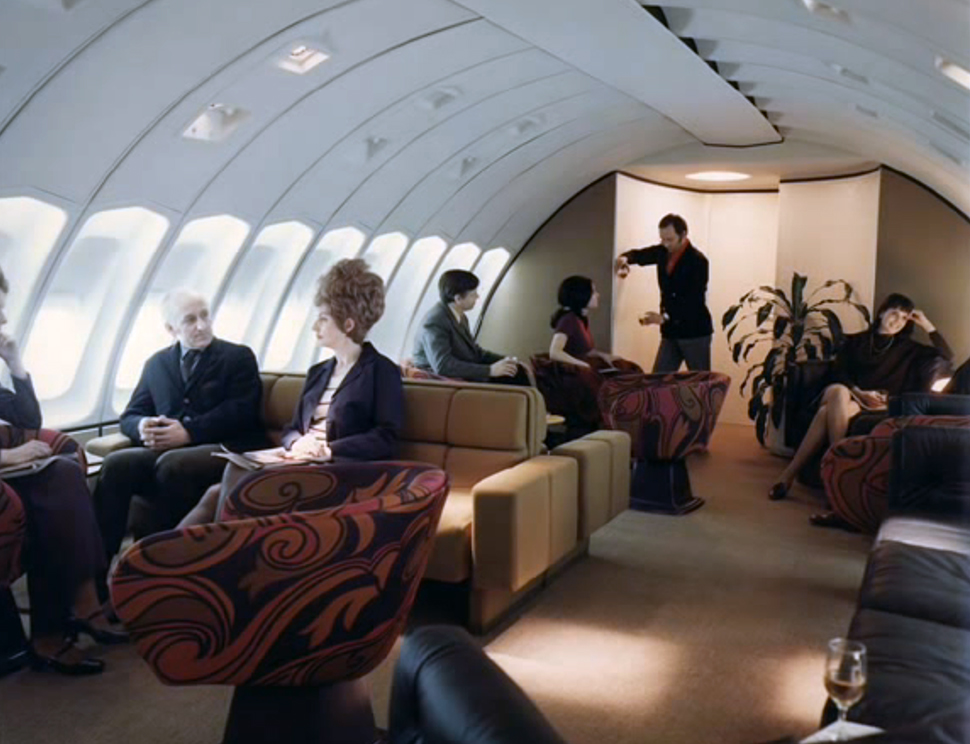 Is it just me or was the party better in coach?! To the piano bar!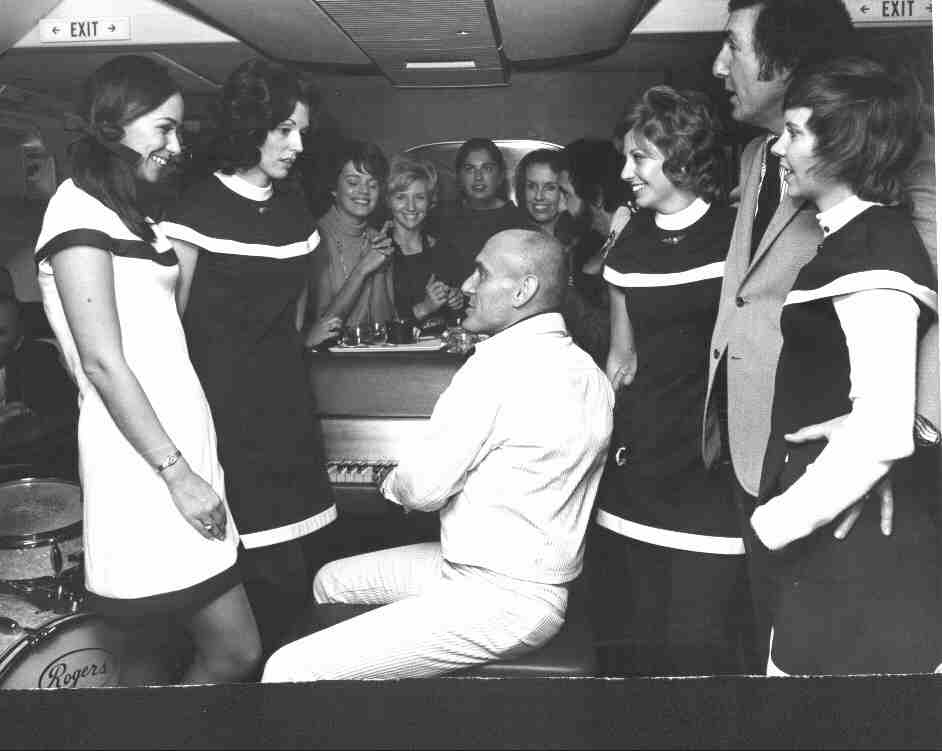 And if you thought 1970s air travel was swanky, check out the 1930s Boeing Clipper…
Personal dressing rooms…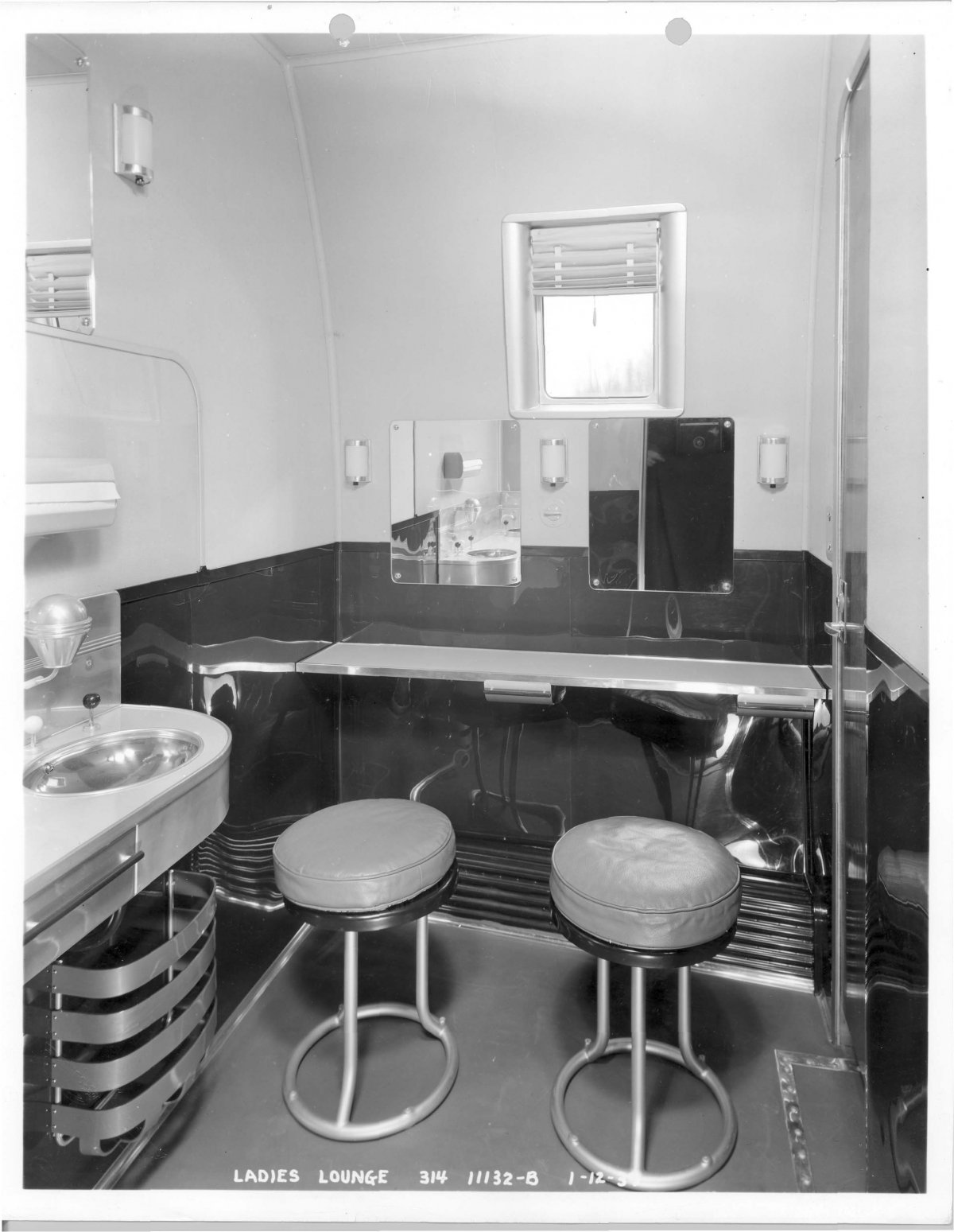 A ladies powder rooms…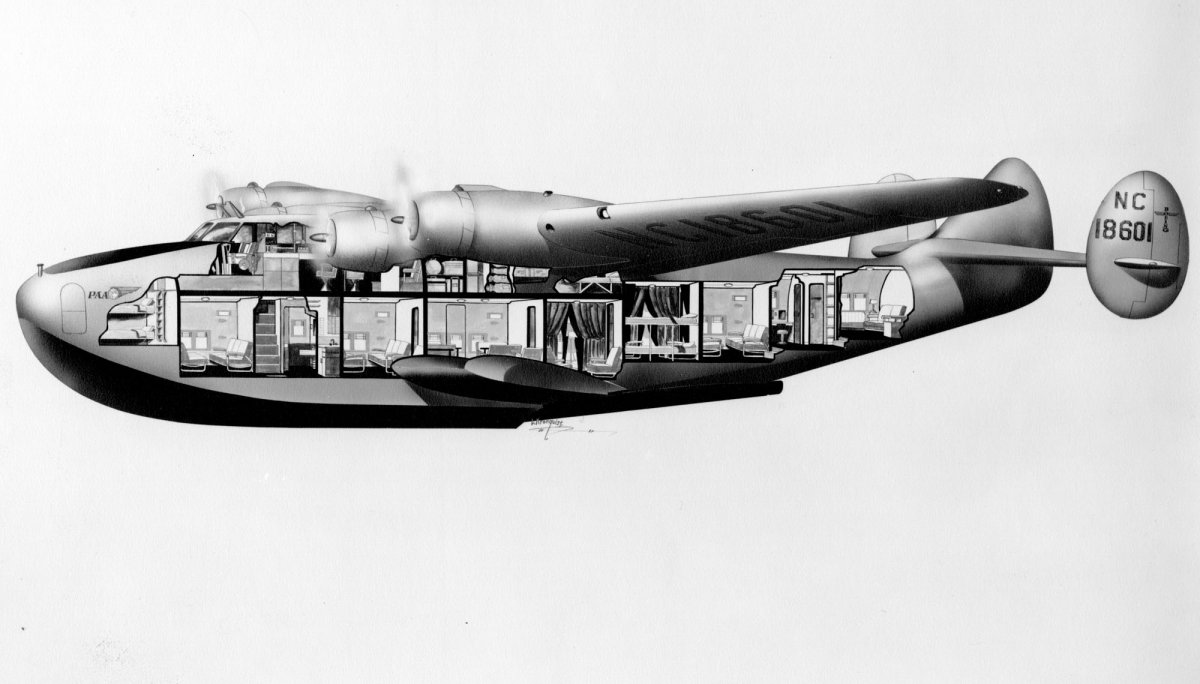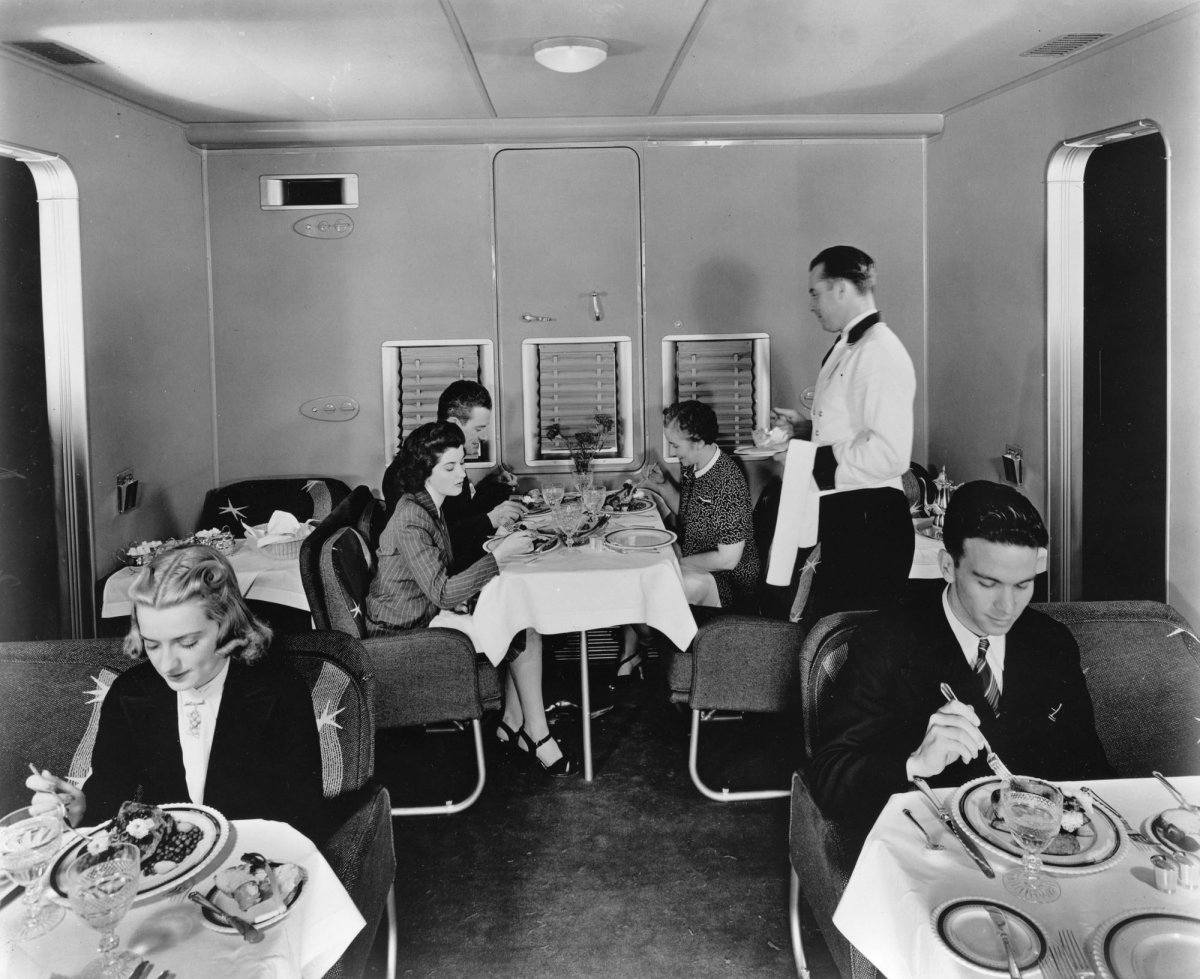 So what to you say airlines? How about we bring back the fun in flying?
Images (c) The Boeing Company