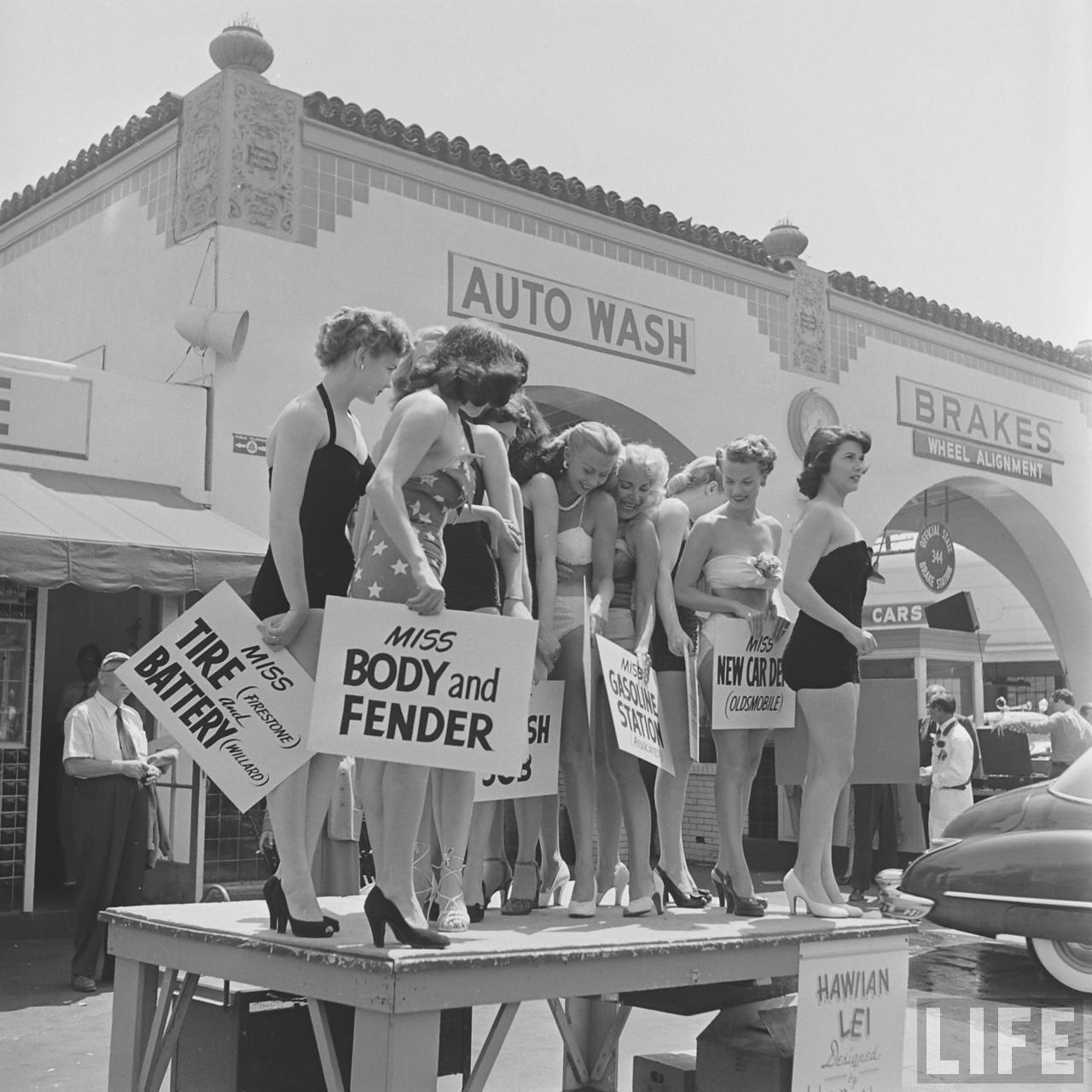 In June of 1951, the Muller Bros held a "beauty pageant" to celebrate their three millionth car wash (any excuse to attract customers). Located on Sunset and Ivar in Los Angeles California, LIFE magazine photographer Allan Grant went along to photograph the event. The beautiful ladies hired for the event, given titles like "Miss Body and Fender", are of course being objectified in more ways than we can count here, but it doesn't appear as if they seem to mind very much. In fact the ladies look like they were having more fun than anyone else that summer's day in Los Angeles, 1951…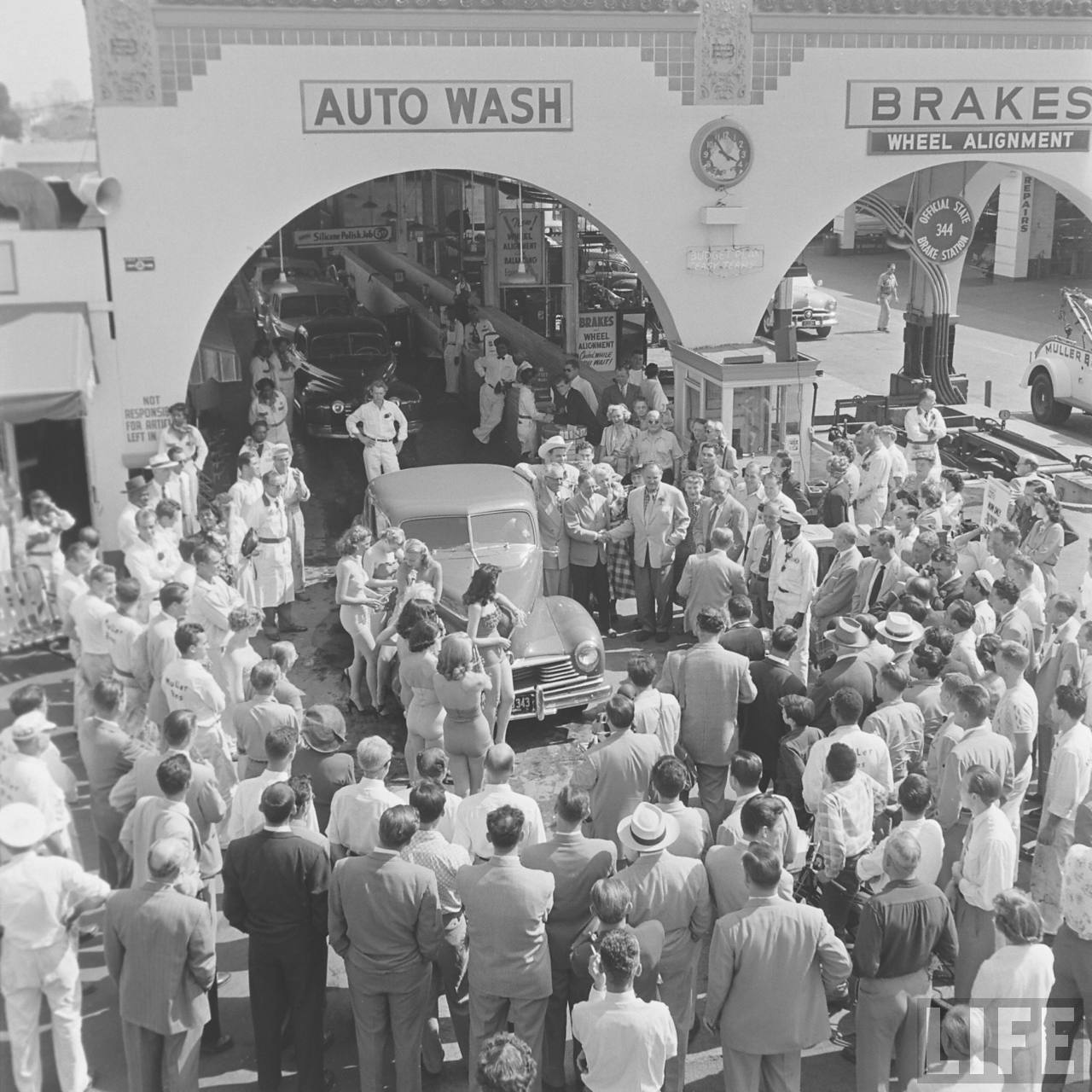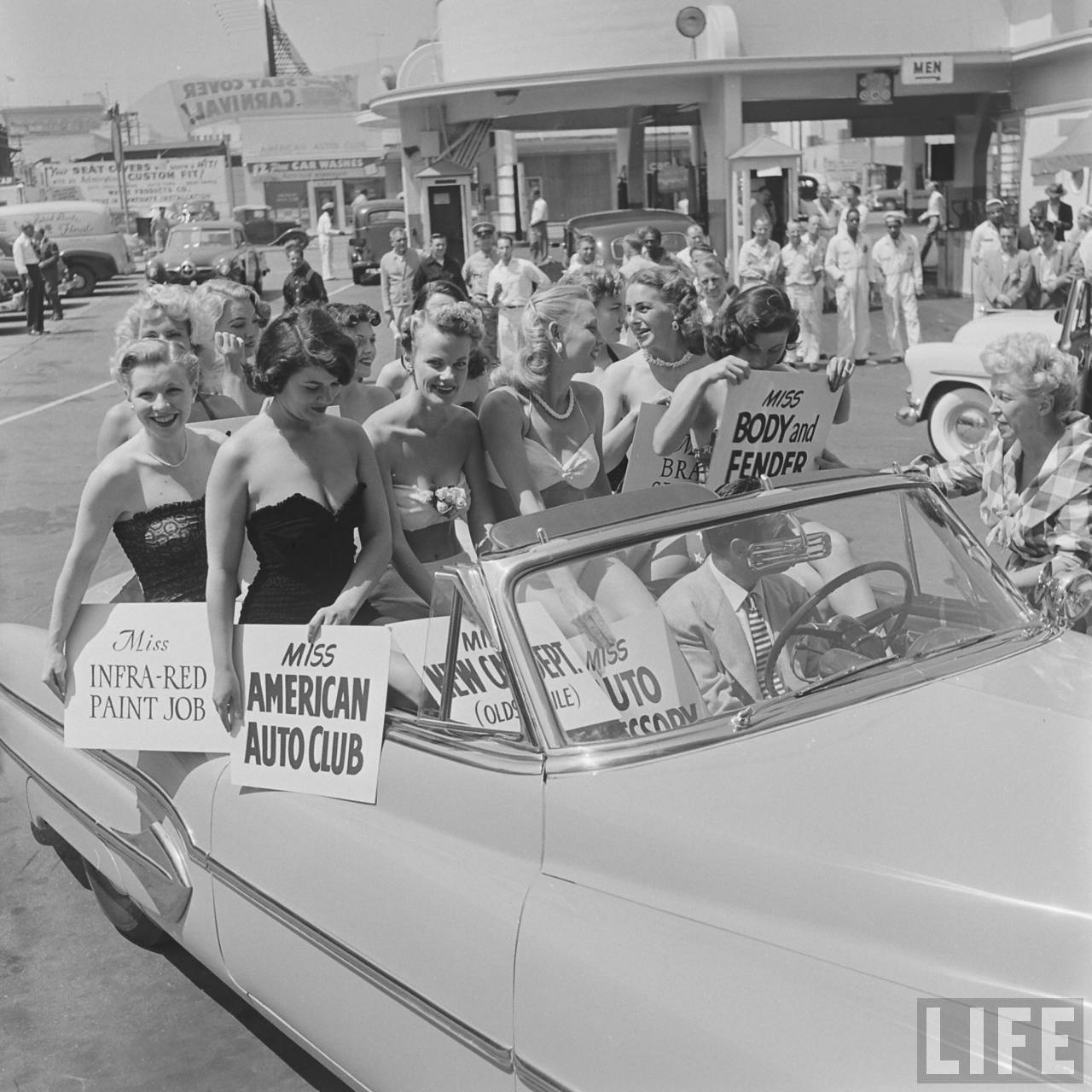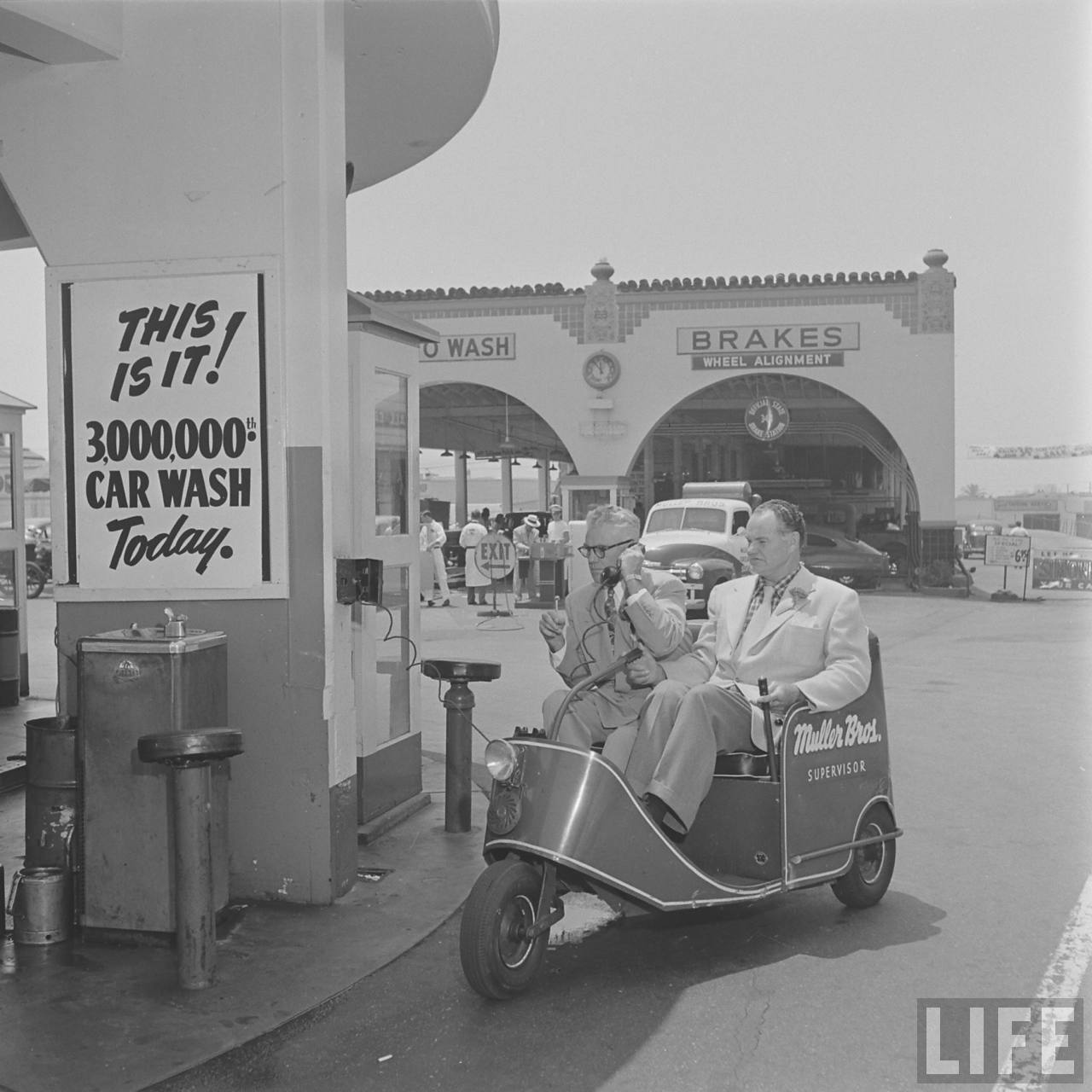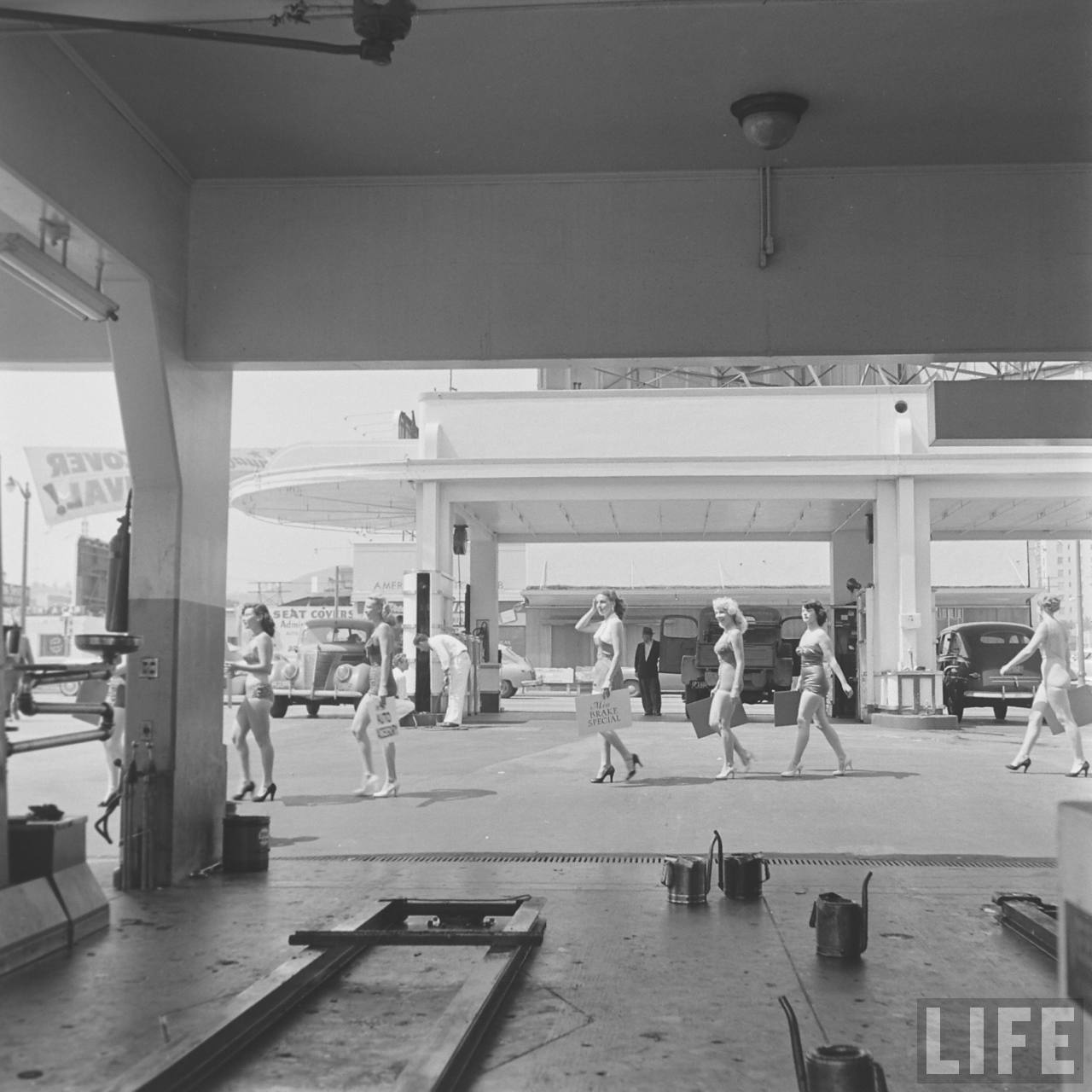 I probably wouldn't recommend walking around dressed like this at gas stations in any other circumstance.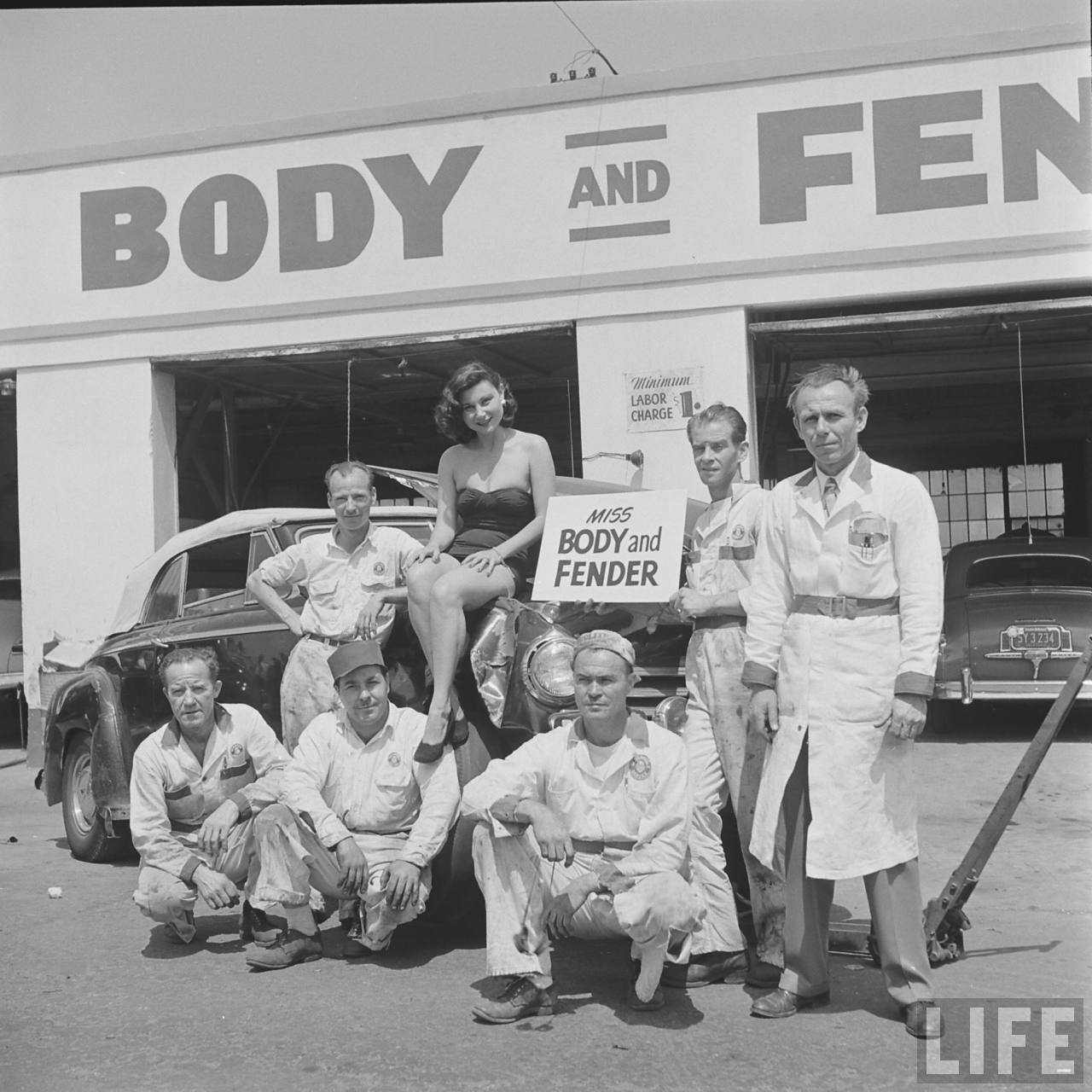 Picture time!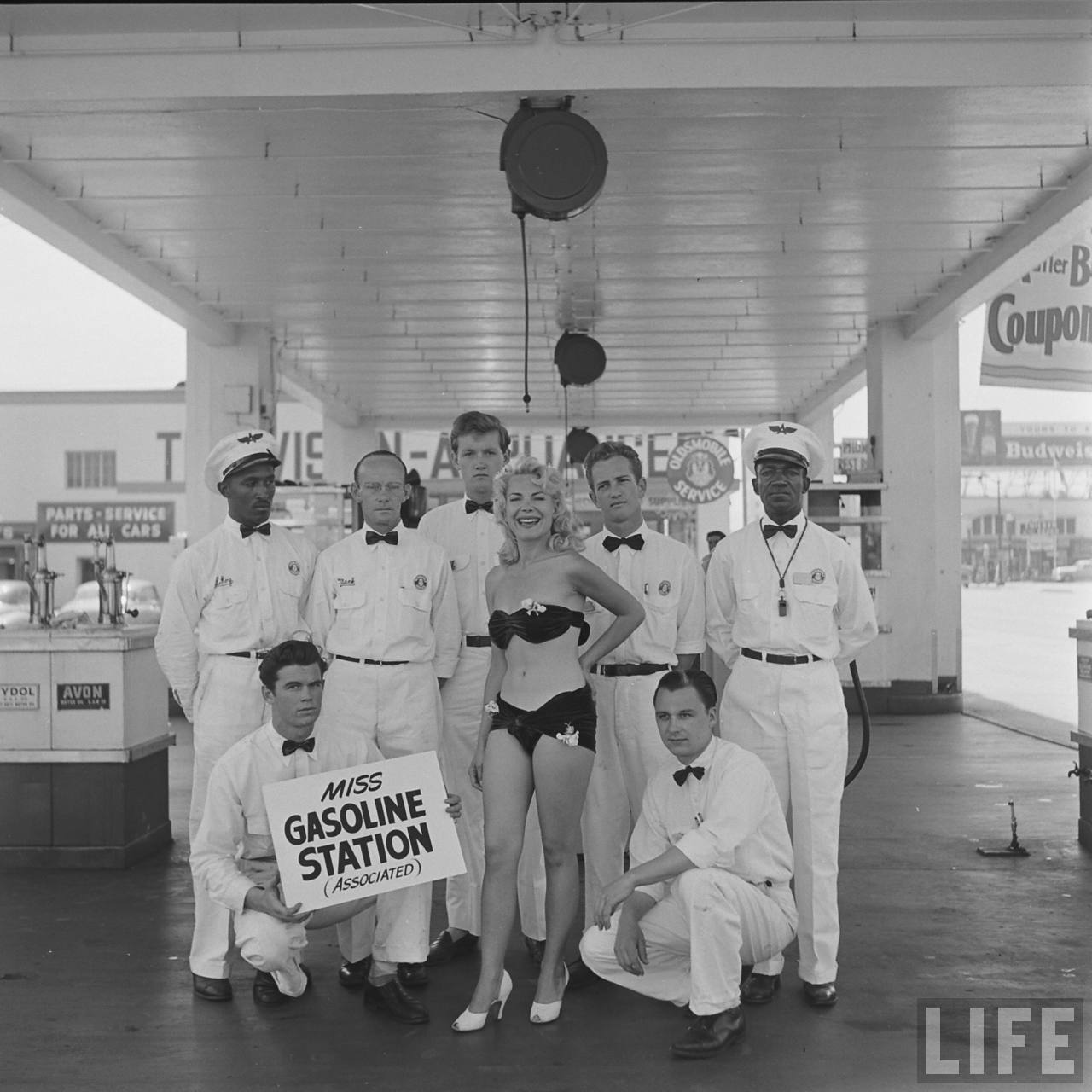 Glad she's having fun…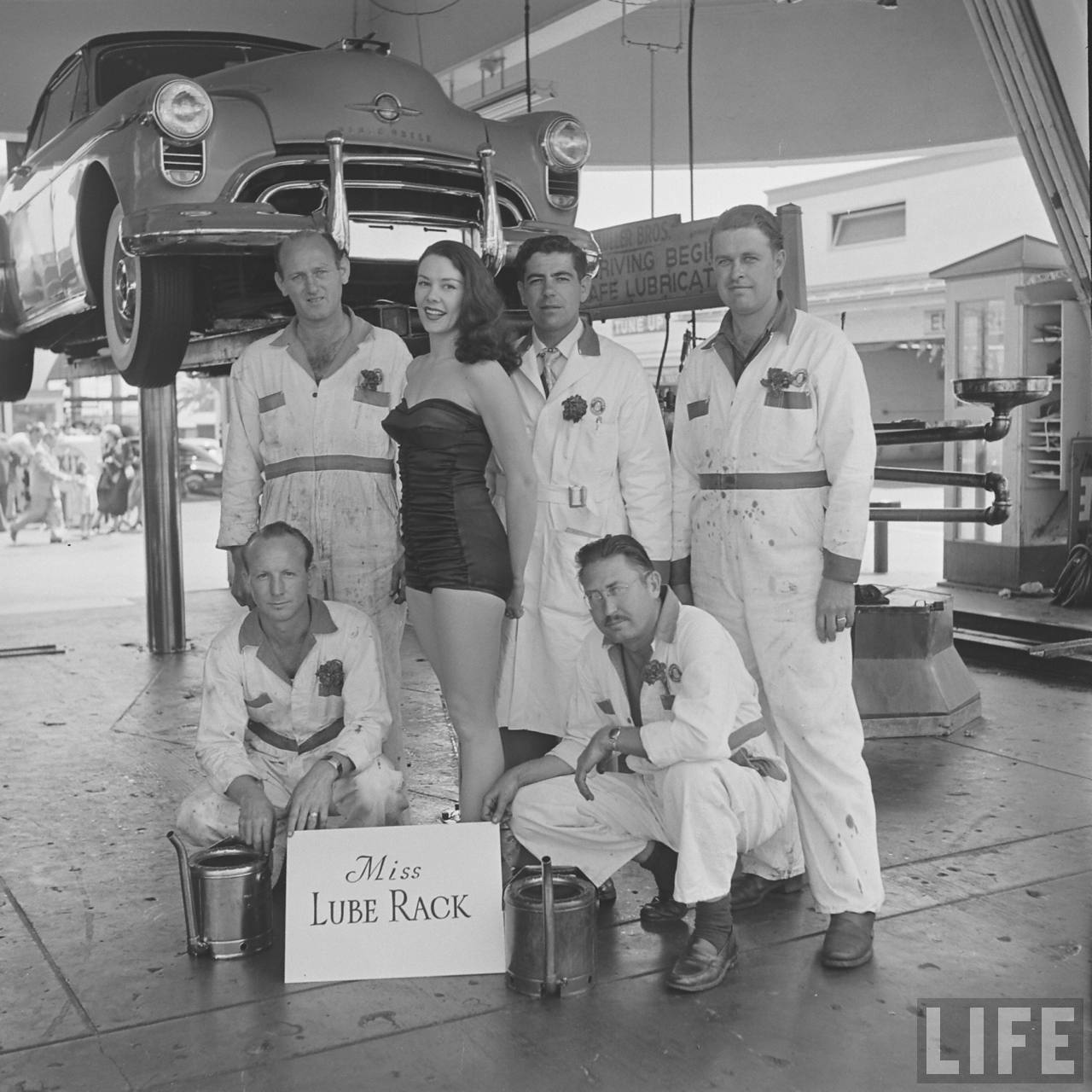 Oh dear, how unfortunate to be given "Miss Lube Ruck".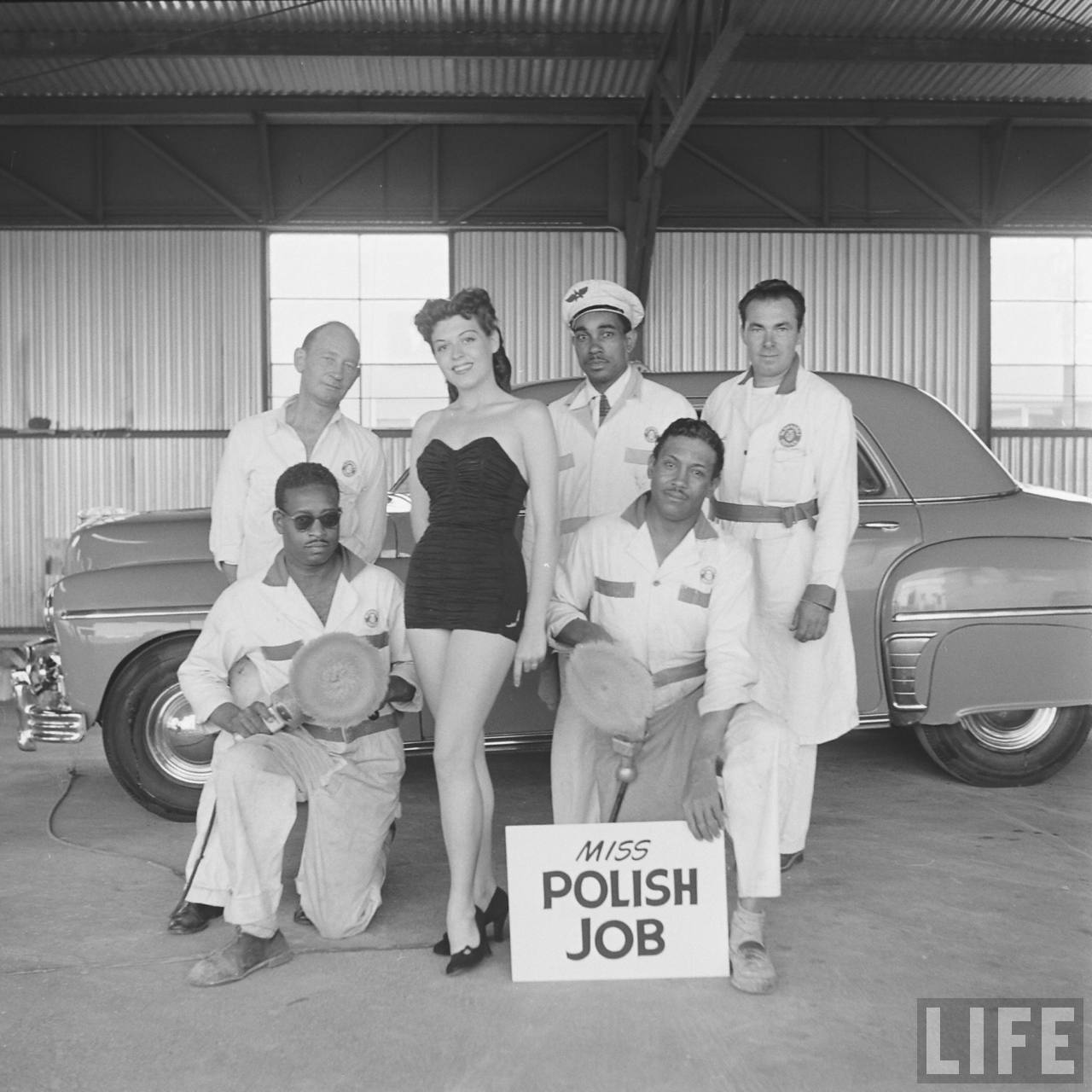 But at least she didn't get "Miss Polish Job"!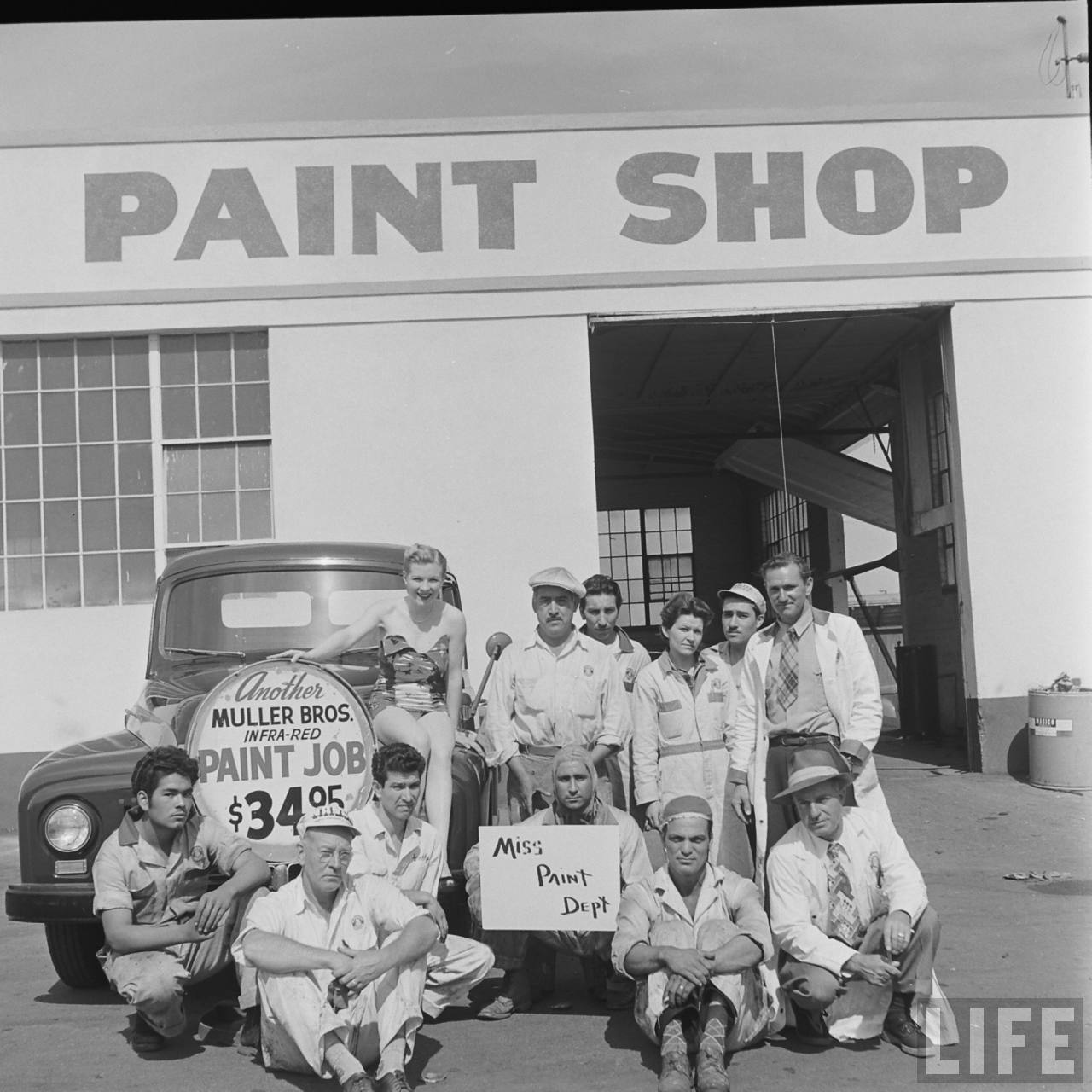 A $34 paint job?!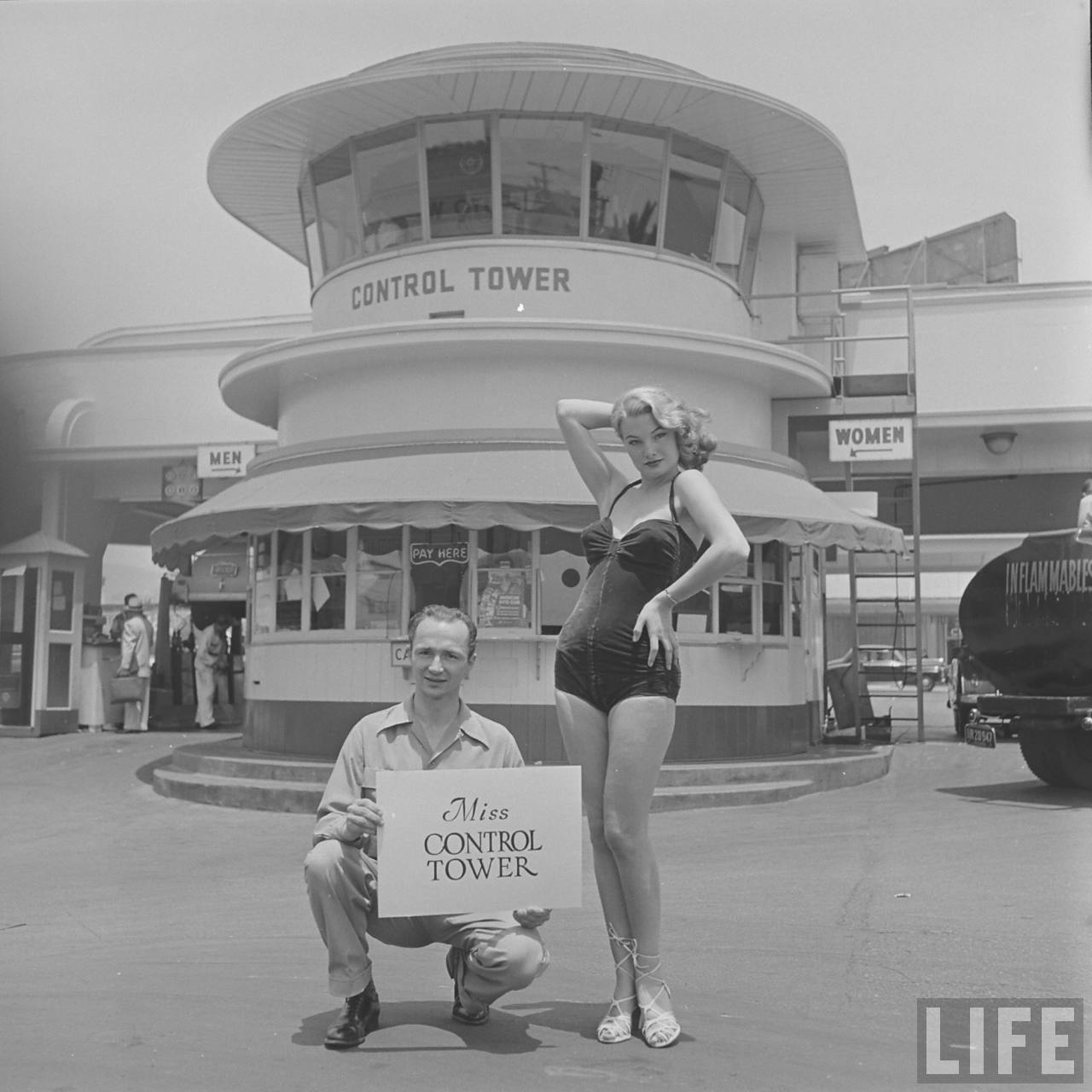 Muller Bros was an car dealer, tyre shop, car wash, body shop, auto supply shop, home appliance shop and café all in one. So naturally, the place needed its own control tower.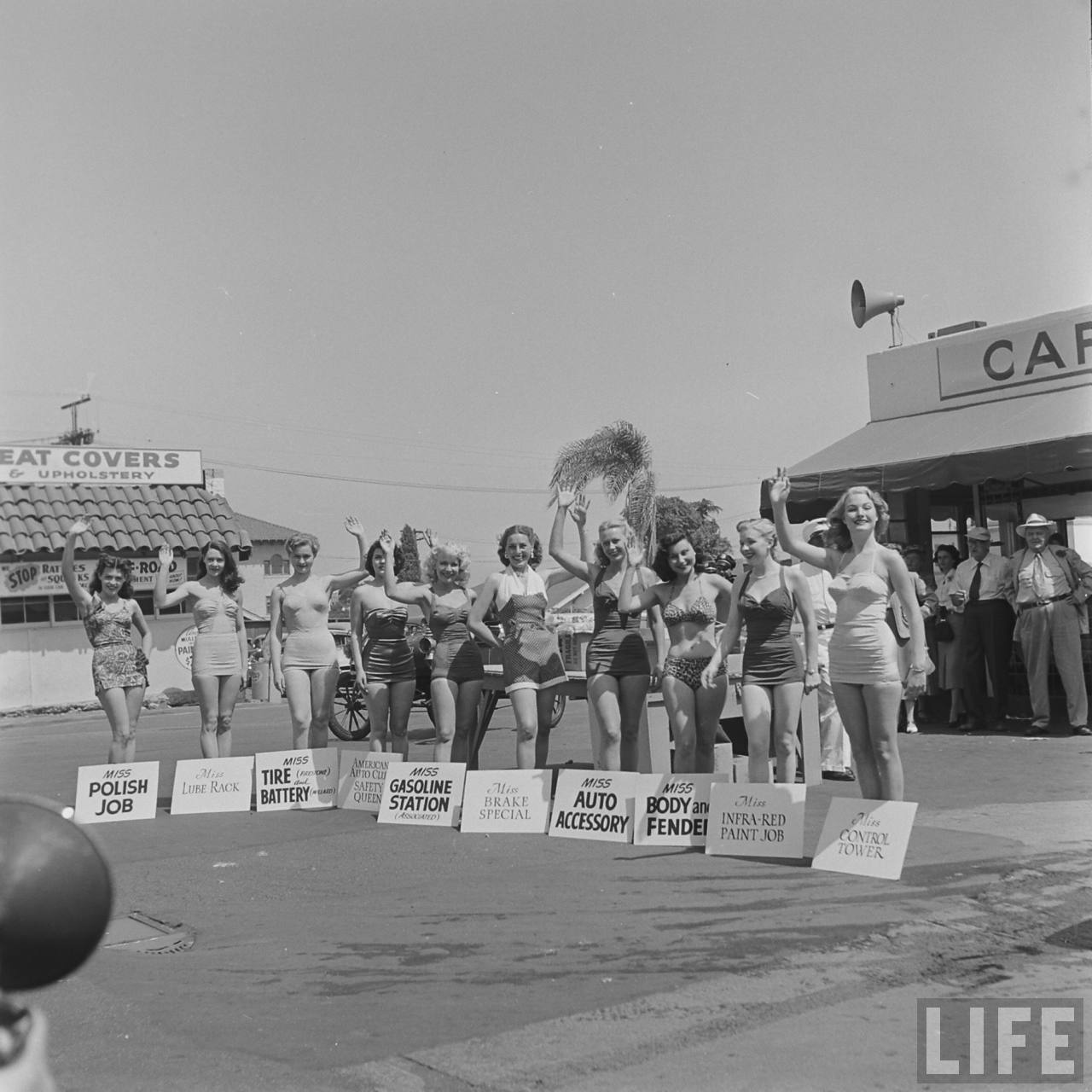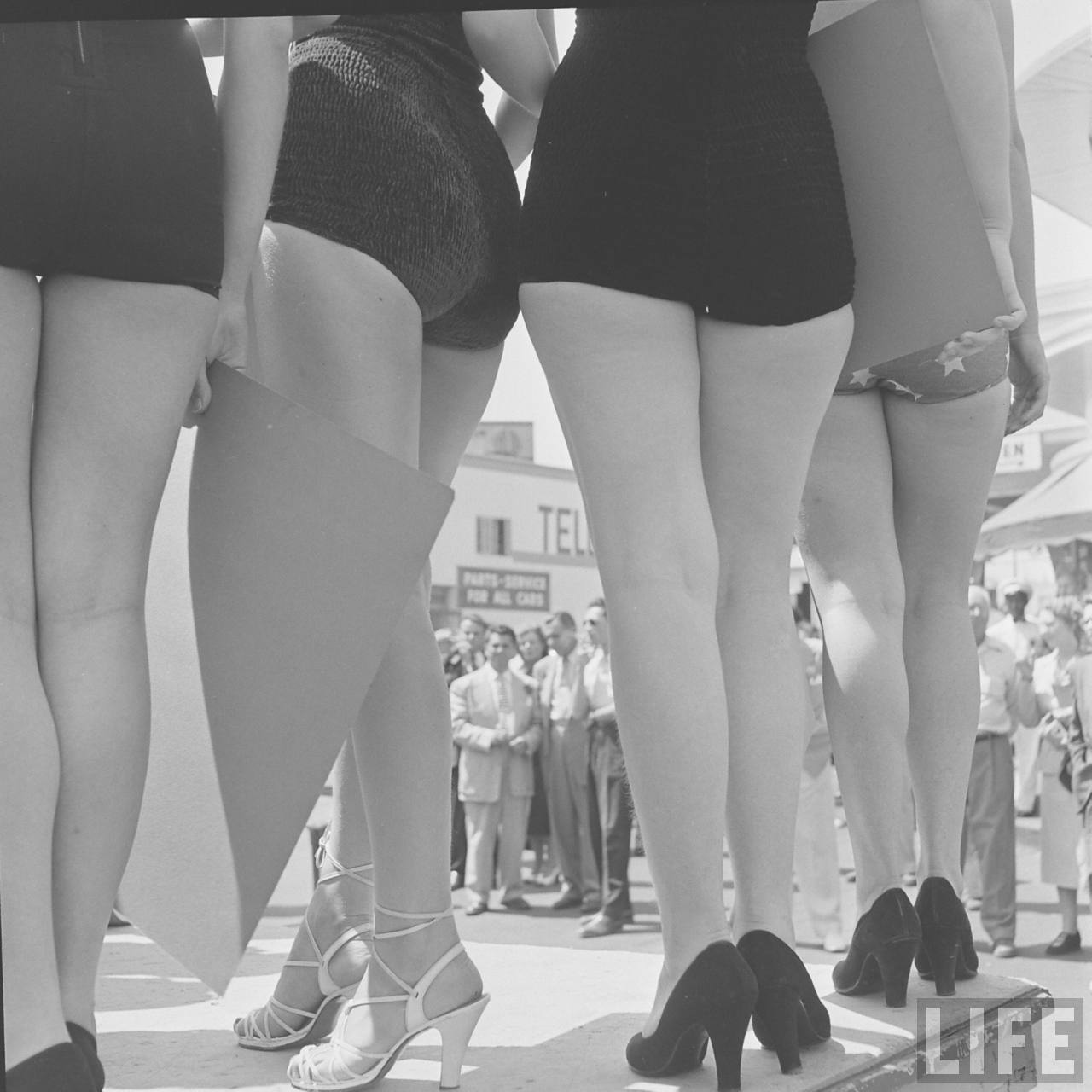 Photographer Allan Grant goes in for a sneaky close-up.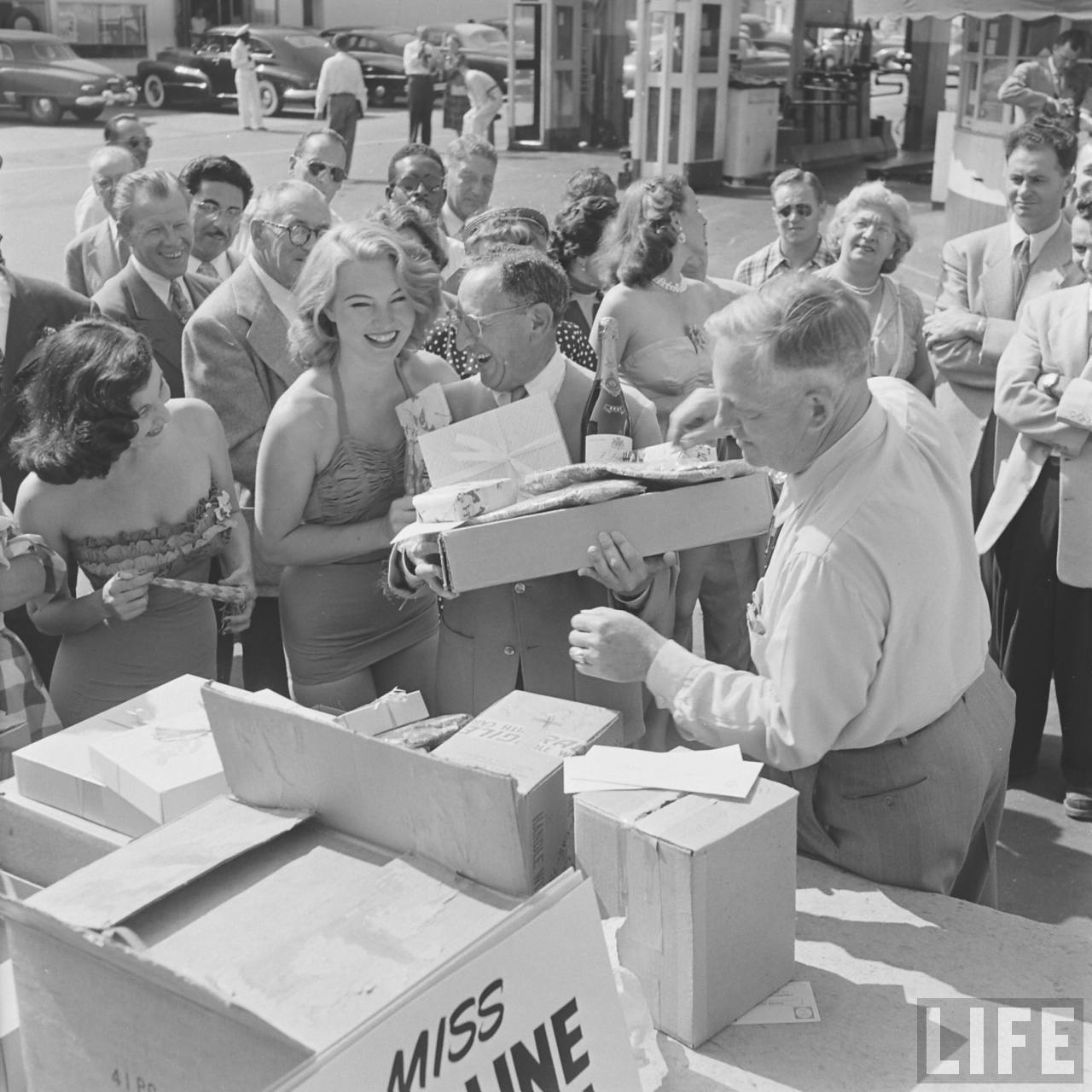 Mr Muller hands out some prizes…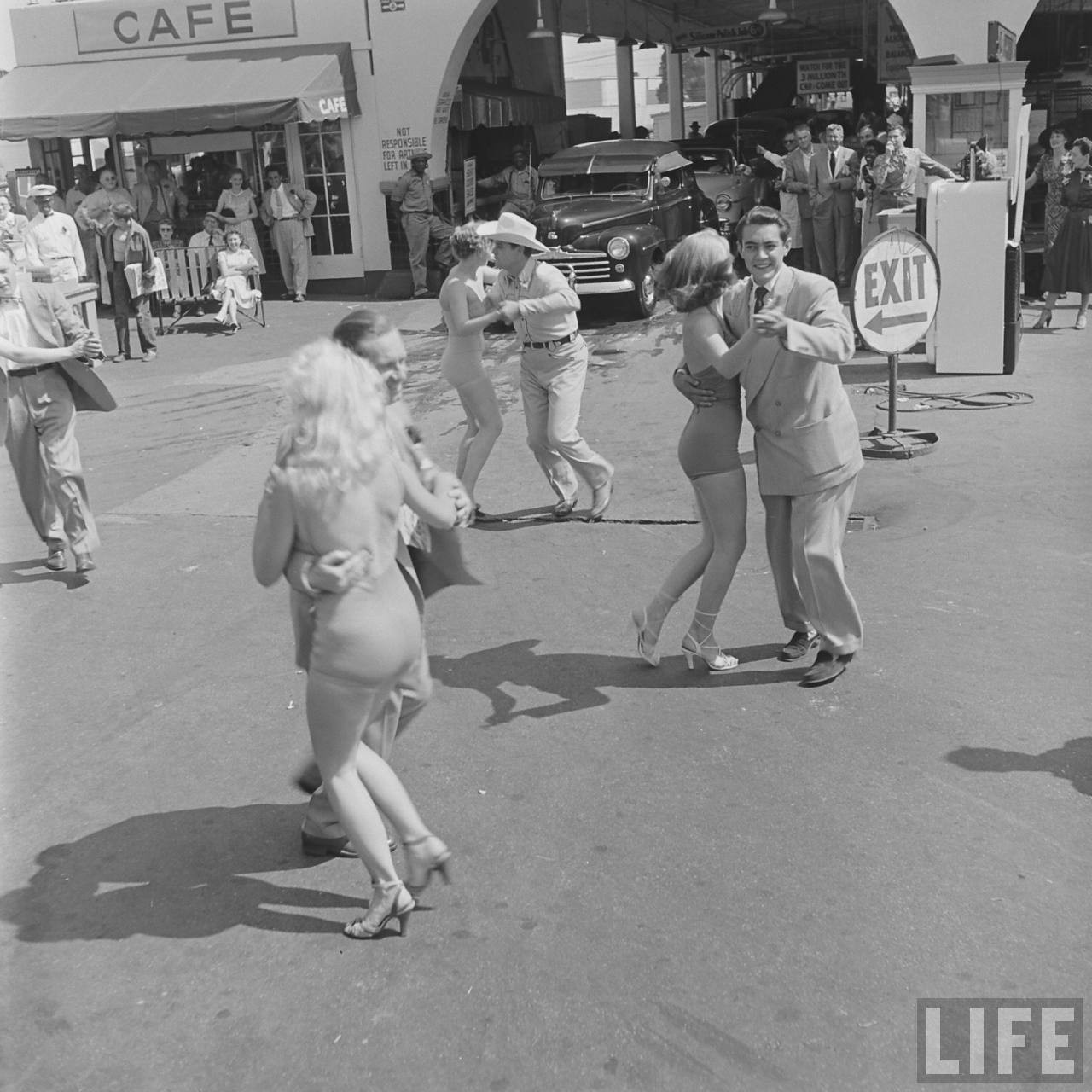 Time for a little car wash dancing..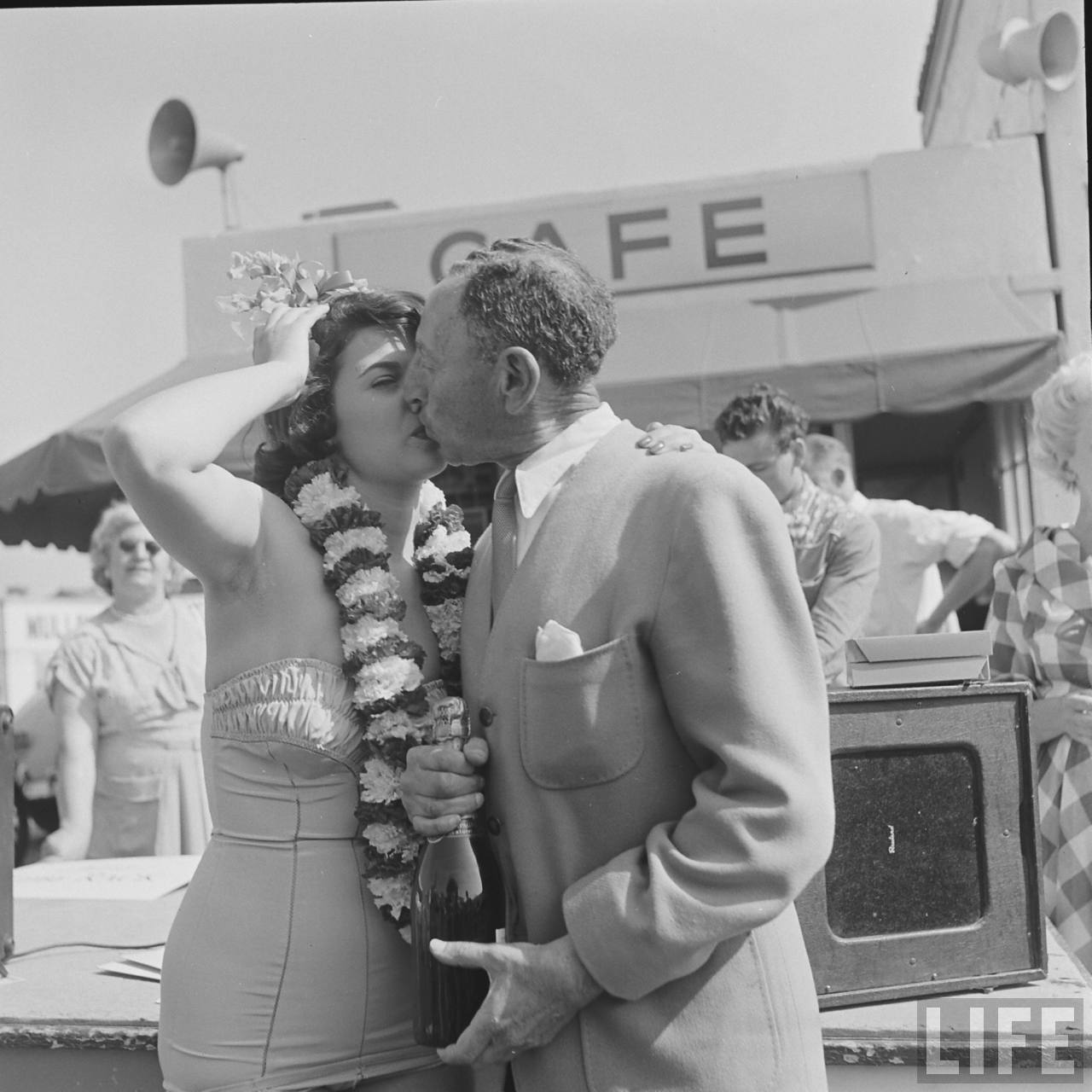 Alright, that's enough champagne for Mr. Muller.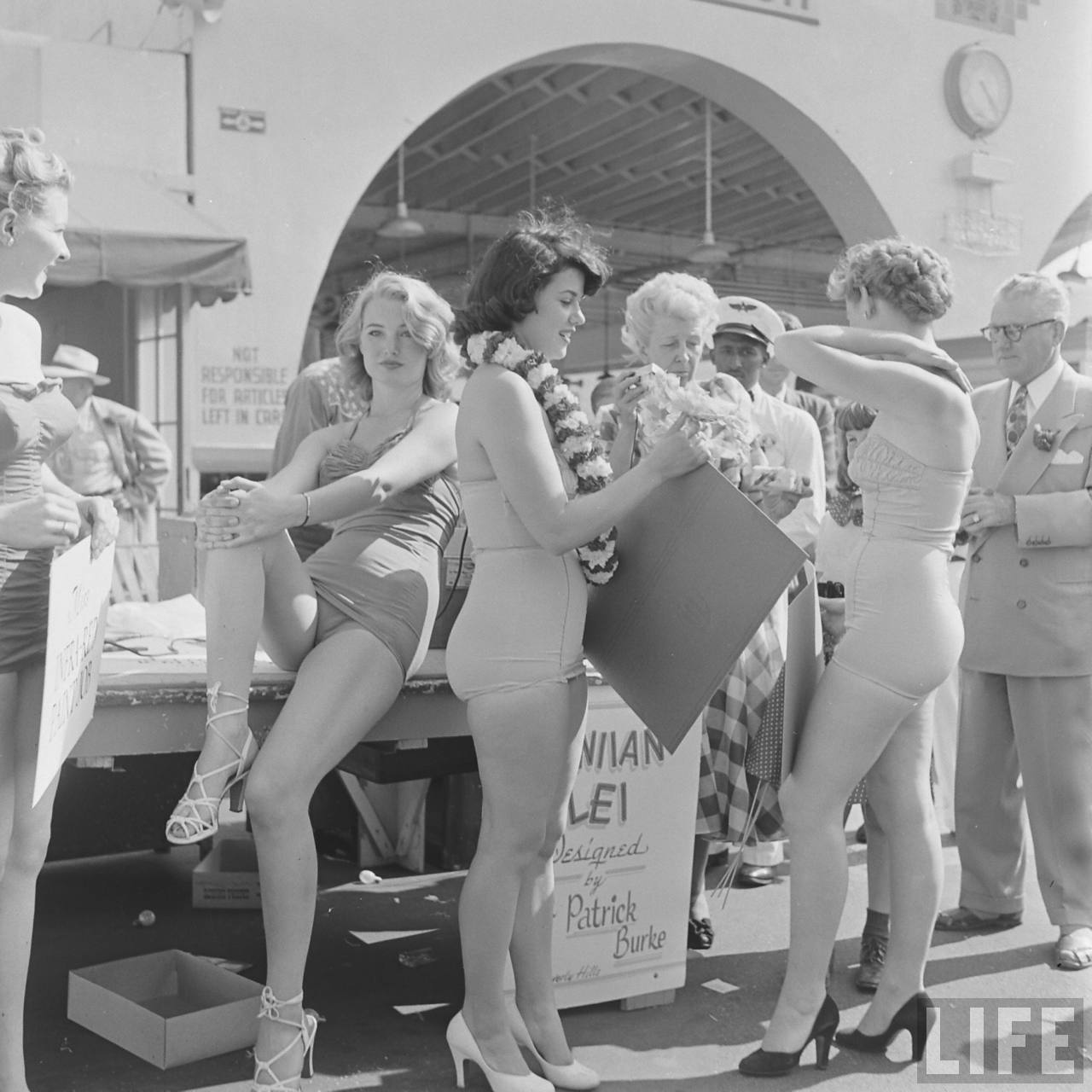 But let's take a second to notice that the pageant ladies aren't actually doing any of the car washing themselves…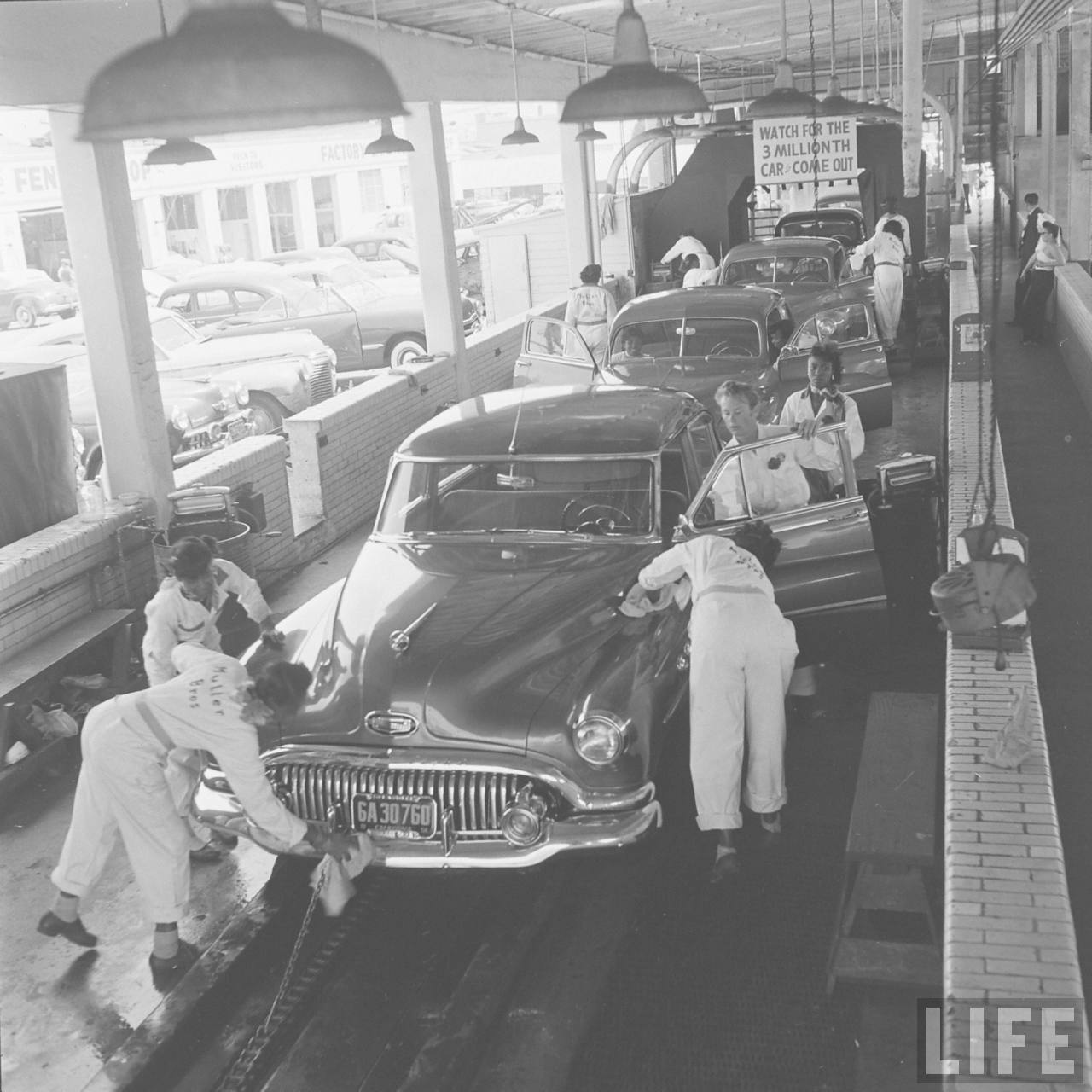 Here are the real autoshop girls…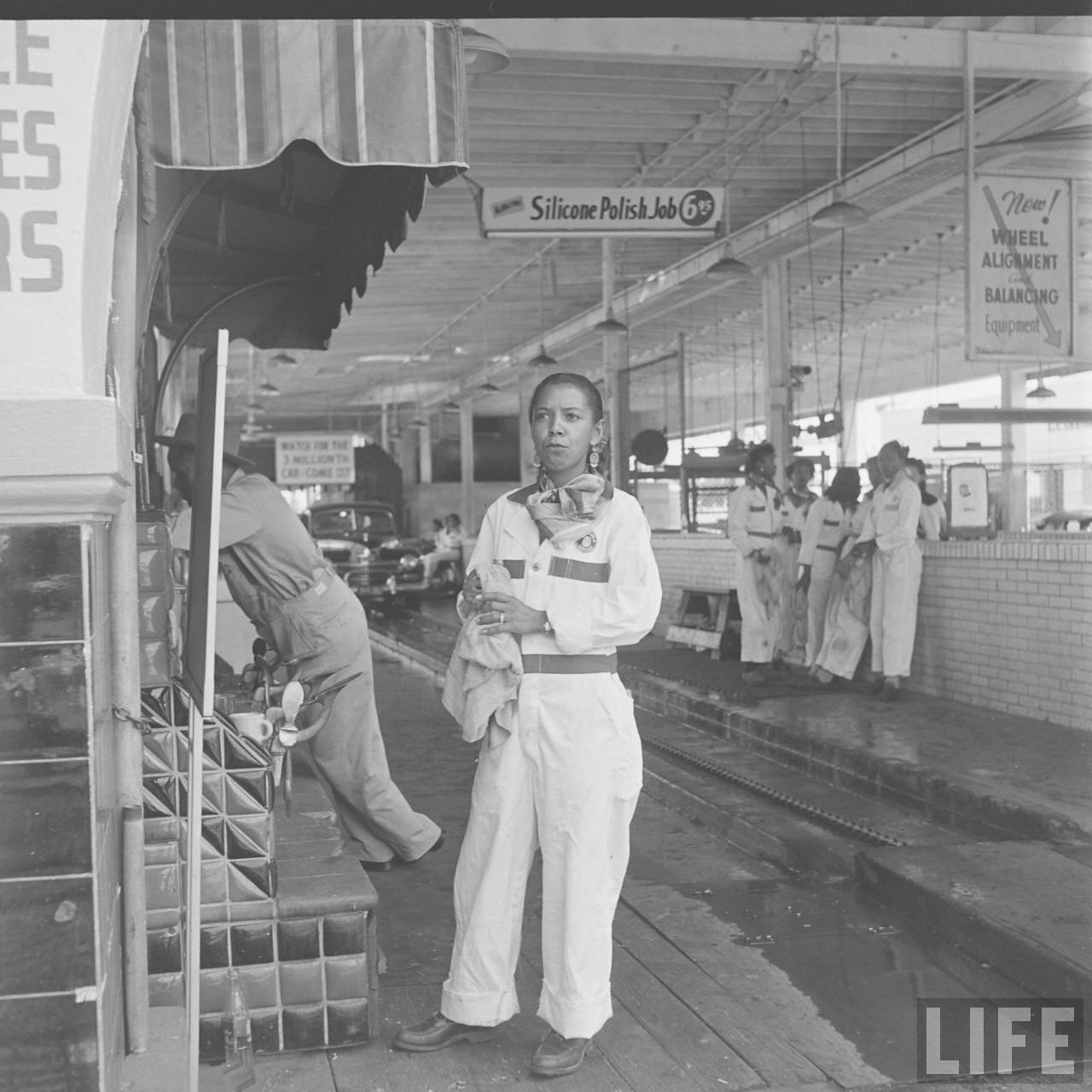 Does this woman look like she has time for frivolous beauty pageants?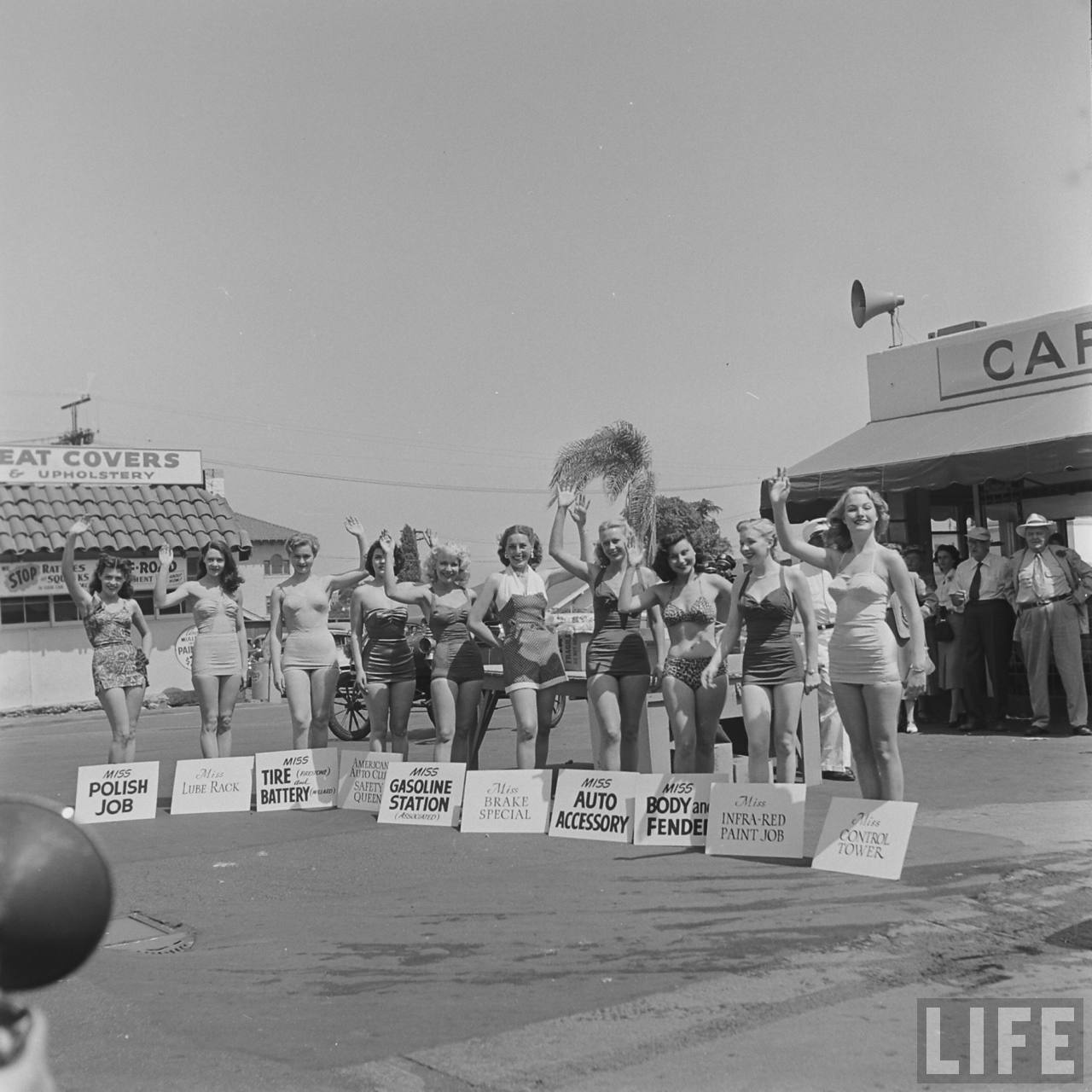 Here's hoping "Miss Polish Job" won the pageant…
All images (c) LIFE magazine