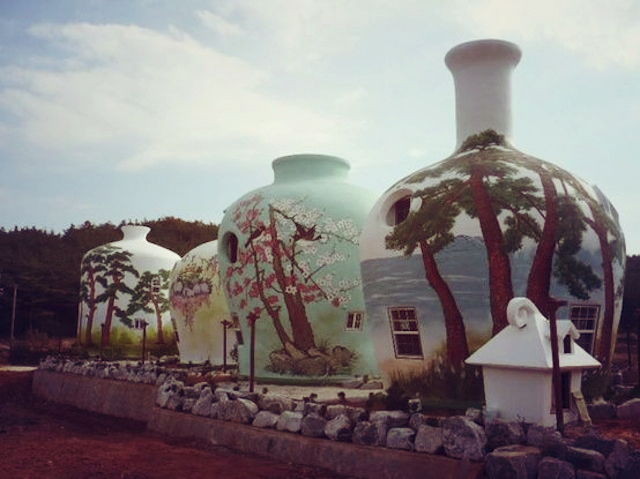 This is a real hotel on the South Korean island of Yeongheung Island in the Yellow Sea that I happened upon, the way I usually do, while clicking through the depths of cyber space. But of course, the back alleys of the internet never just give you anything that easily…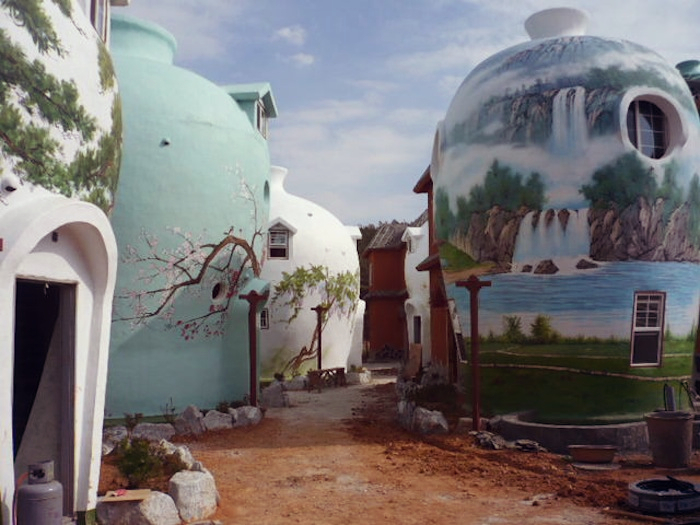 It all started by randomly stumbling across a single photograph of these giant vases with whad'ya know– no source, no information, no clue. A few furious Google image searches later, and I'm led to a Korean blog with a few more pictures, a title that Google translate tells me says, "Beach House Yeongheungdo", and most importantly, a lonely comment in the comments box at the end of the post that translates to, "reservation, please go to http://www.lovelove119.com". Gotcha!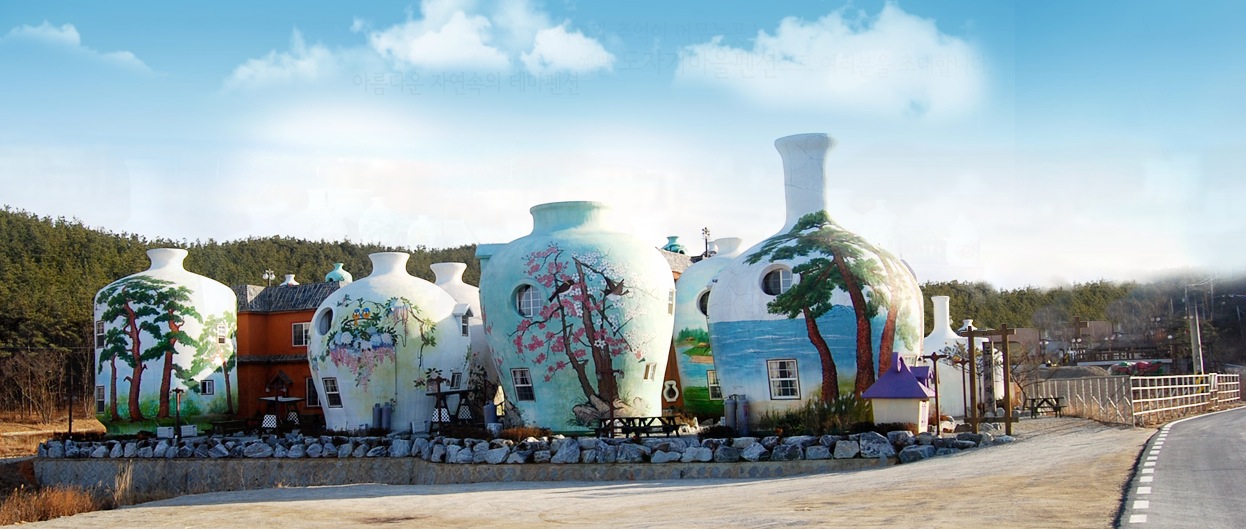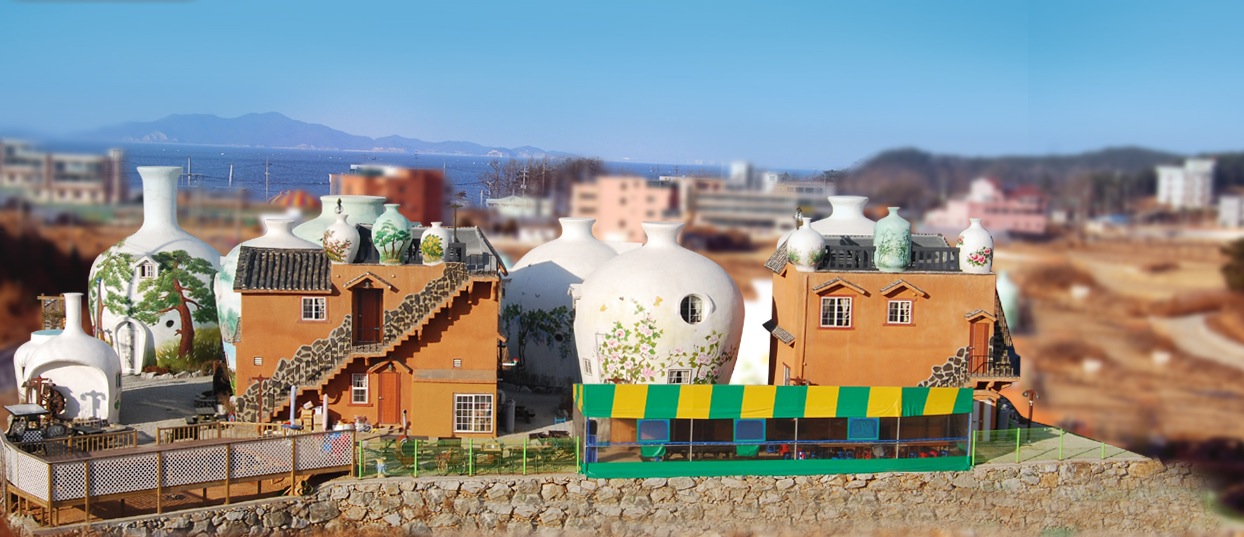 If the old woman who lived in a shoe ever decided to vacation in South Korea, she would probably feel right at home booking a room at the Pottery Village Bed & Breakfast, a collection of six beach houses, built to look like giant traditional Korean pottery vases. Rooms / vases, including one painted like the Arizona Iced Tea bottle, start from around $77 a night.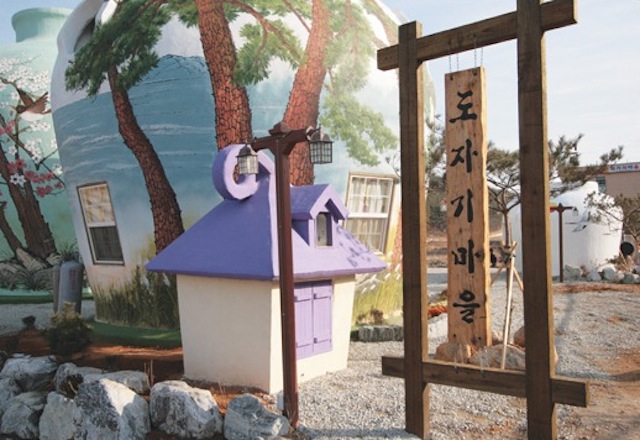 Unfortunately, I couldn't squeeze much more information out of the Korean hotel website than that (the site is mostly flash-based and I only managed to translate the actual name of the hotel by checking its developer code). There are no reviews anywhere on Trip Advisor either, however Yeongheung Island, boasting several sandy beaches and some good fishing, does have its own tourism website (albeit in Korean), which lists the Pottery Village Bed & Breakfast among its recommended options for accommodation.

The interiors could perhaps do with a little make-over but if you want to feel like a Borrower for the night, I wouldn't pass up the opportunity!