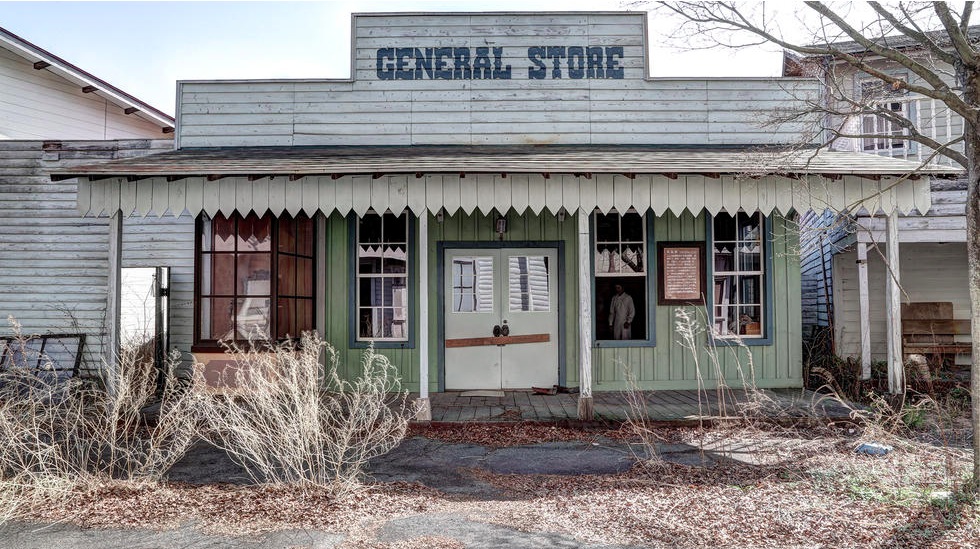 Photographer Shane Thoms makes an excellent point when he says that abandoned theme parks are more fun to visit than active theme parks– especially when they're creepy colonial cowboy-themed ones wasting away outside small remote towns in Japan. Shane Thoms is an Australian photographer who has a passion for decay, abandonment and disrepair, something he seems to be finding in abundance while living over in Japan. His photographs documenting Japan's abandoned spaces are absolutely surreal, like nothing you've seen before and you must spend some time discovering his adventures. To give you a taste of his work, one such adventure he documented is "Western Village", a derelict and rotting American colonial theme park that closed its doors forever in 2007, after failing to compete with Tokyo Disneyland. Shane takes us around this remote and eerie American ghost town in Japan, which he visited alone …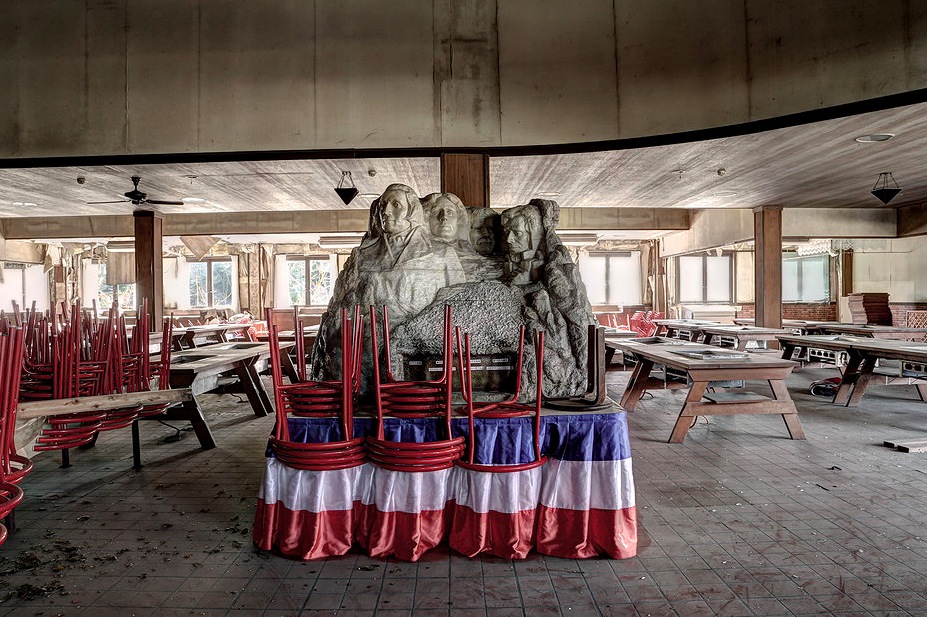 Built in 1979, seventy miles north of Toyko, Western Village includes a cowboy saloon, jail, post office, shooting gallery, a fake Rio Grande, and vast Mexican barrens.
"I found a huge restaurant with a creepy miniature version of Mount Rushmore sitting on a table.  Plastic cloths still remained on the tables and would rustle now and then as the wind blew through the broken windows. Large decayed weather beaten American flags hung on the walls and water dripped from the ceiling".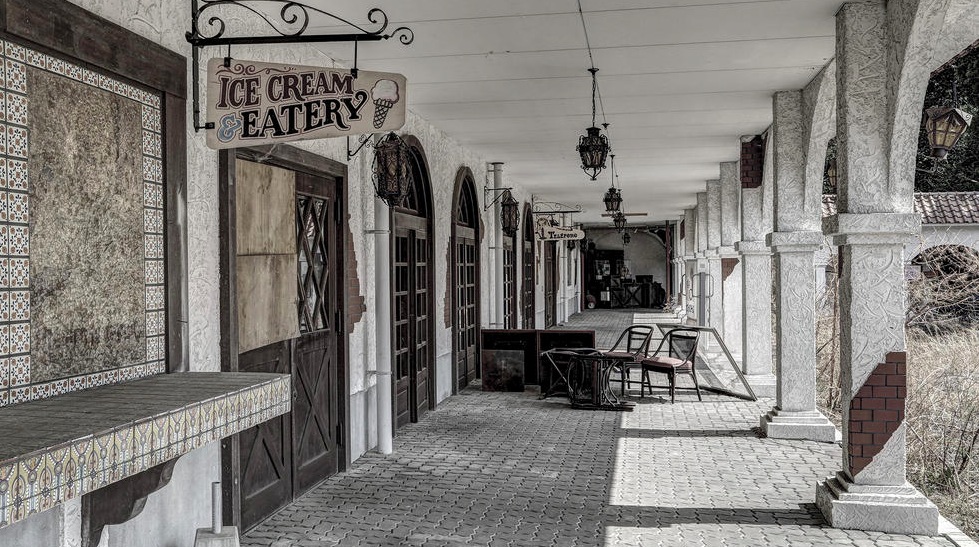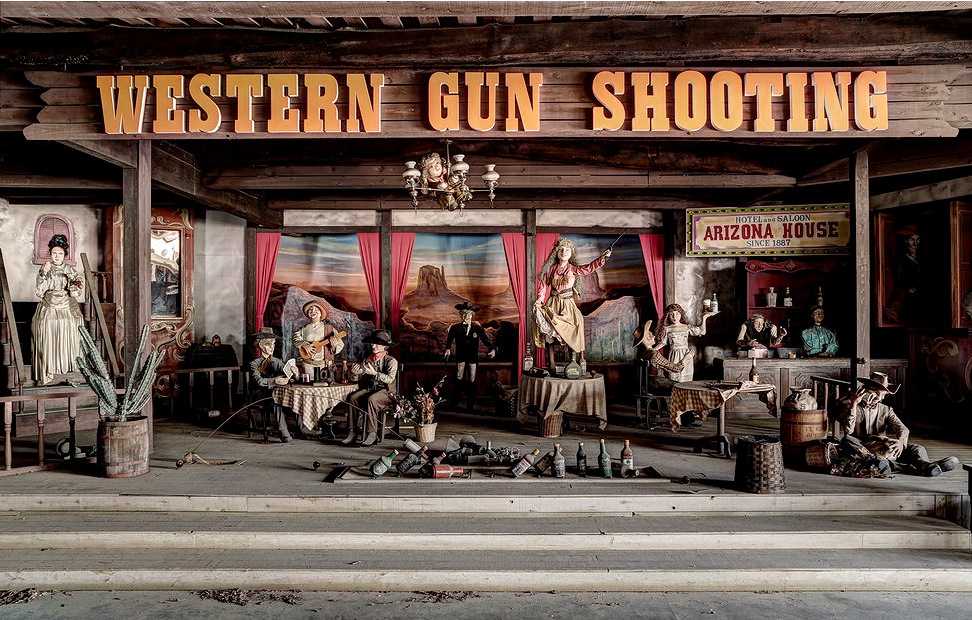 "Moving on I found an amazingly creepy shooting gallery which looked untouched (apart from dust covering the mannequins).  Had this been anywhere else in the world, it would've been pillaged and vandalised a long way back.  But Japan has more respect than that, and I was so happy that it remained intact and preserved."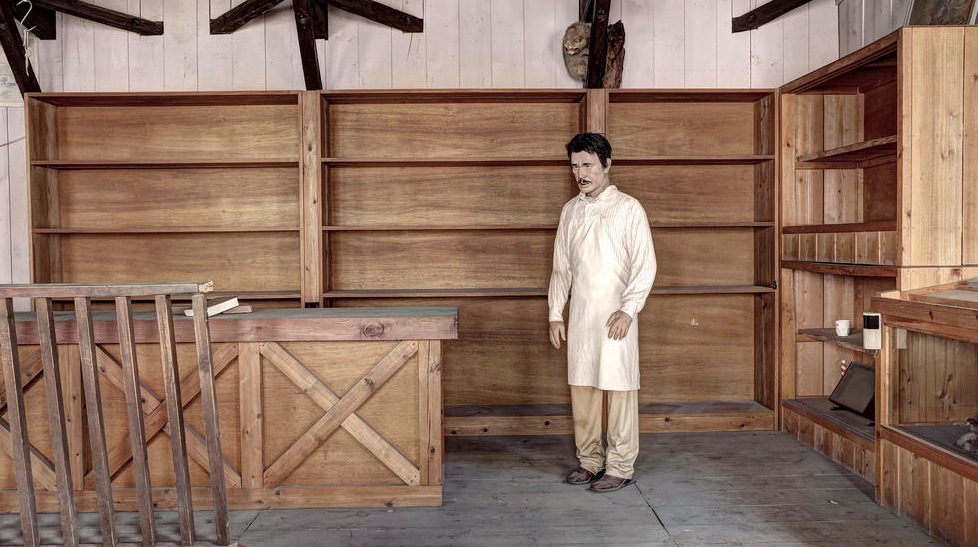 "Things got more fun when I found more mannequins standing in shops – really eerie stuff because I was the only person in the entire space with nothing but these creepy dummy's staring out at me through dirty windows." 
Thoms says it reminded him of a film called "Tourist Trap", a movie I clearly need to find and watch with the utmost urgency.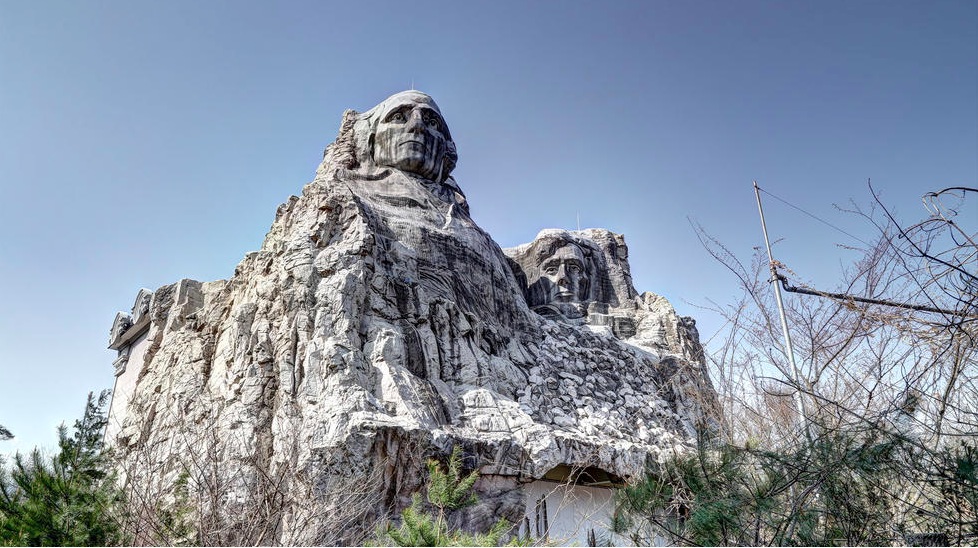 This is the 1/3 scale replica of Mount Rushmore that was added in 1995 and allegedly cost the park $27 million to build. It may come as no surprise that Western Village later filed for bankruptcy.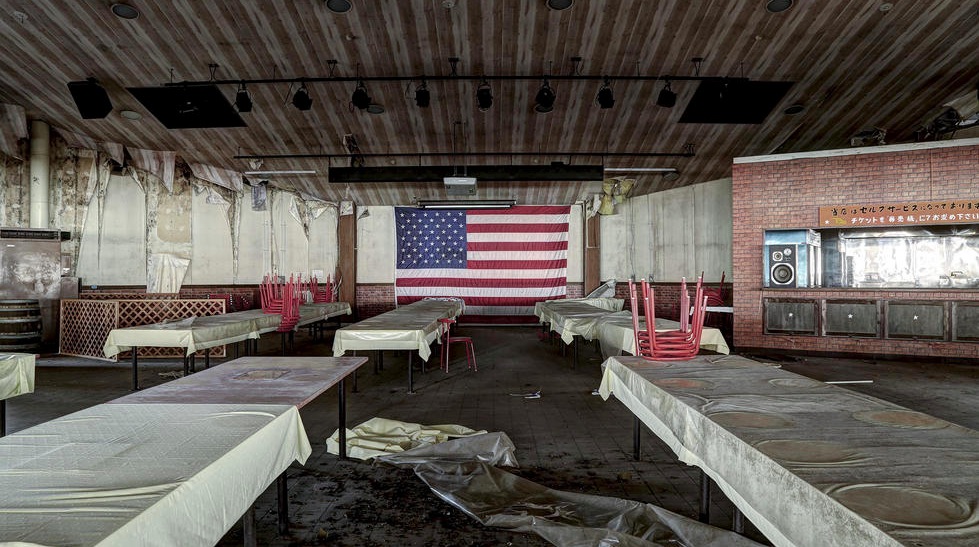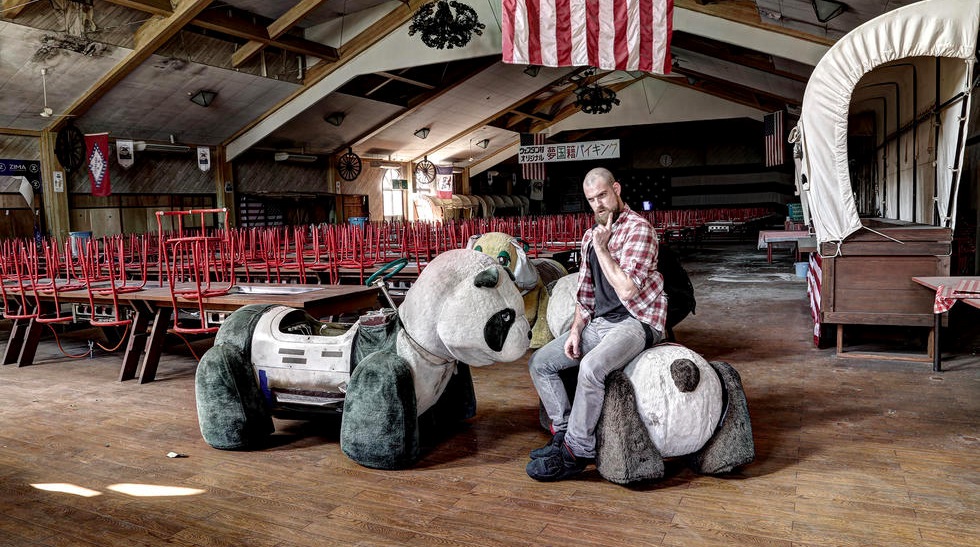 And here's the man himself, Shane Thoms, taking a selfie on a mechanical panda.
"I found another massive restaurant with some broken mechanical panda bears waiting to greet me (so I took a dumb selfie sitting with them).  This eating place seemed way too large for a theme park of this size and I imagined it would've been mostly empty even when the park was still active.  And just like the other restaurant I'd checked out before, this one also had large American flags hanging from the ceiling and dust covering everything.   Rows of red chairs still sat neatly on top of the tables – it looked kind of bizarre."
Find the full photo gallery and story of Western Village here.
If the abandoned world fascinates you, Shane is your guy. Oh, and he's exhibited his photography in Pripyat, Chernobyl, twice. 
Get his instragram on your instagram. Check out his blog for the stories behind the photos. Lose yourself on his website.
(Thanks for the tip Beau!)