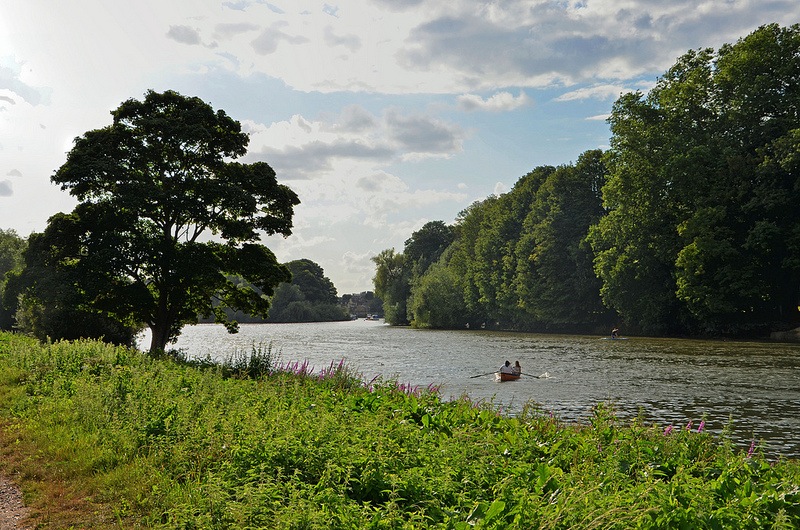 Let's take a walk along the towpath by the Thames, breathing in the heady scent of summer. See that island in the middle? That's where we're headed. And I've got a map, so I know it's there!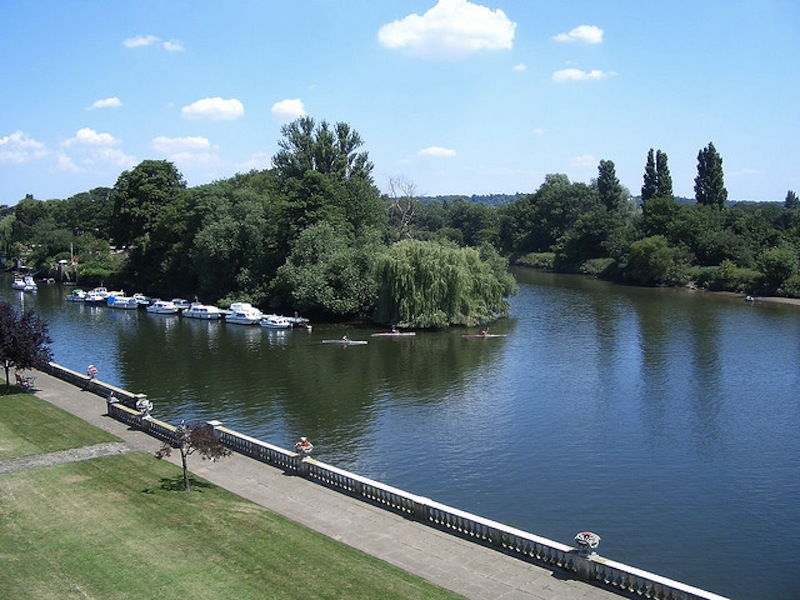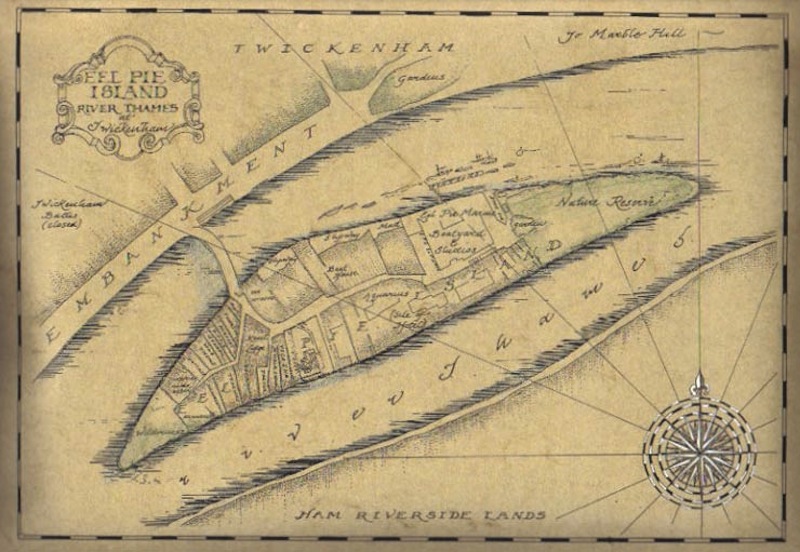 Past the gently bobbing riverboats moored at Twickenham,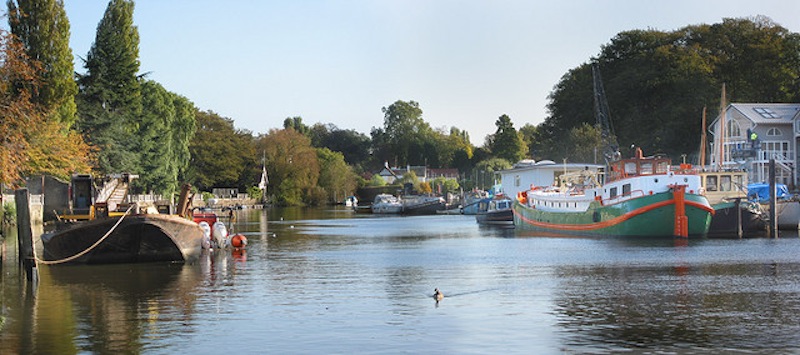 Until we reach a single footbridge.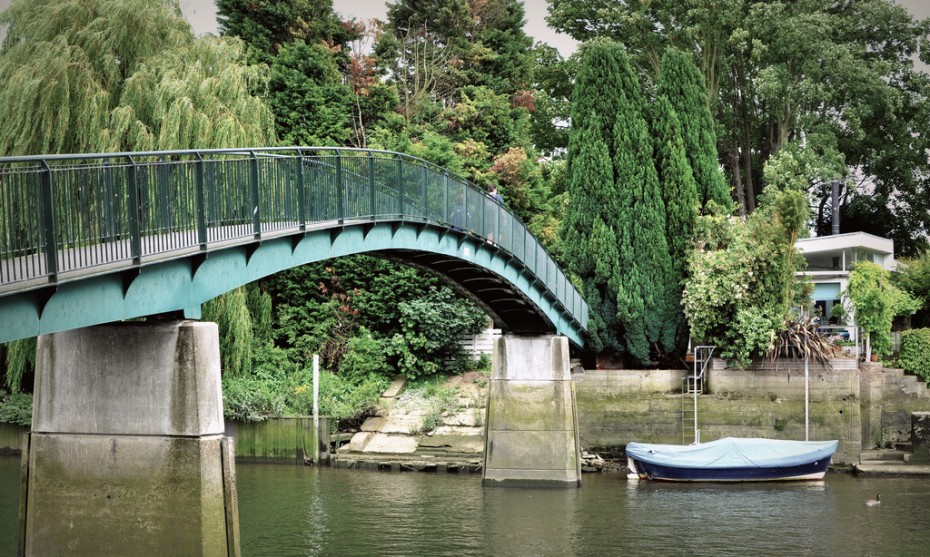 Here we go…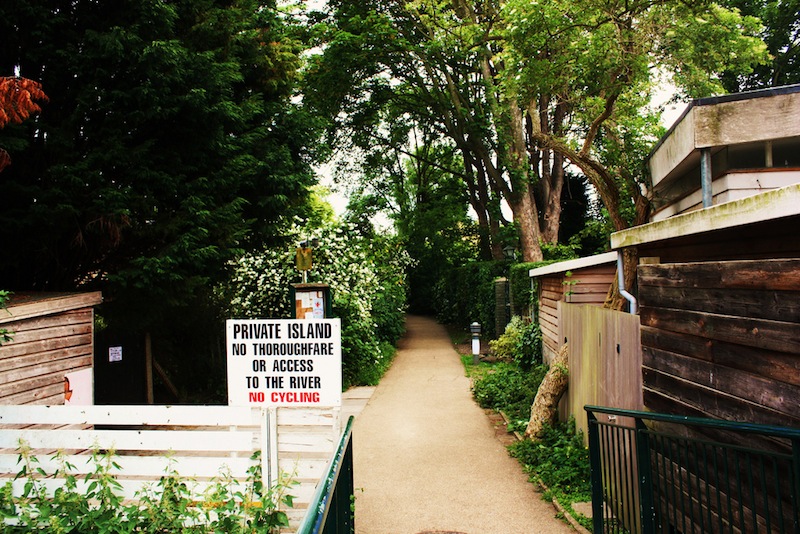 And we're in!
Welcome to the exclusive and elusive Eel Pie Island, former site to the now legendary Eel Pie Island Hotel and one of London's best kept secrets. It's tiny expanse is home to just 120 residents, but don't be fooled by its size- this little island holds an extraordinary history and quirky character all its own.
Tucked away from the hustle and bustle of the city, it's rumoured that King Henry VIII used the island during the 1500's as a courting ground for his many mistresses, and from 1830 onwards its beautiful three-storey Eel Pie Island Hotel made it a popular leisure resort for holidaymakers. The island got its unusual name from the tasty eel pies that were sold by its residents to passing river traders. Although this specialty died out, the name remained.
But things really took off during the 50's and 60's, when the hotel's old, elegant 19th century ballroom and dusty bar played host to numerous gigs and raves, gradually transforming Eel Pie Island into a buzzing and eclectic music venue.
It began to attract a flood of up-and-coming but as yet unknown bands who went on to become some of the biggest names in rock and roll history. Music legends who graced its shores include Pink Floyd, Black Sabbath, David Bowie and of course, The Rolling Stones.
Oh for the time when The Stones were a weekly fixture! Below, a young Mick Jagger plays a gig on the island with his unknown band in 1963.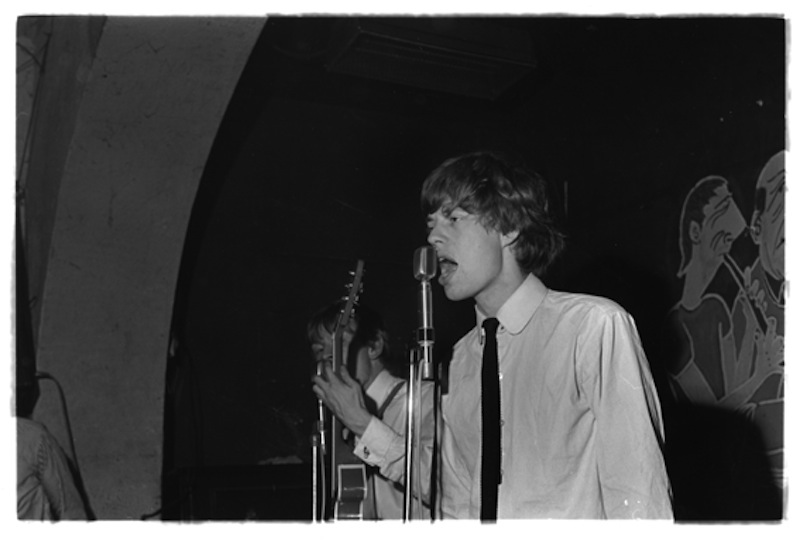 With bands like these playing almost every week, it's easy to see why many claim Eel Pie Island launched the UK's first underground music scene. Gigs were infamously raucous and the liqueur (amongst other things) flowed freely. Crowded, loud, smoky, sweaty, and flooded with free spirits and new music lovers from all over the world, it was an escapist's paradise and the perfect place to leave the daily grind behind.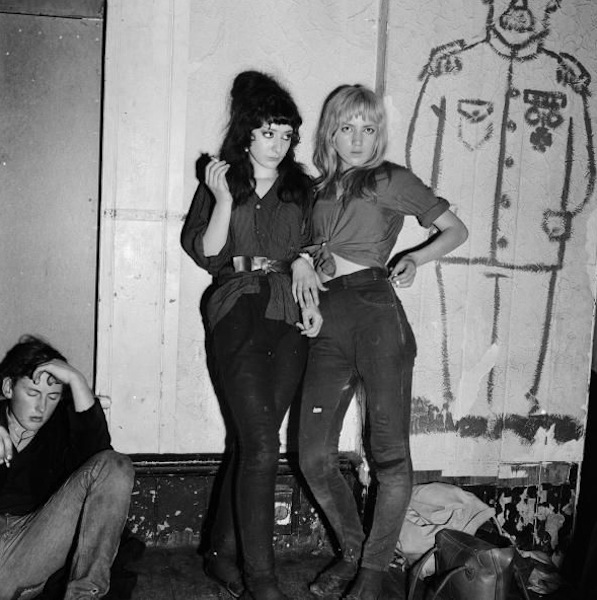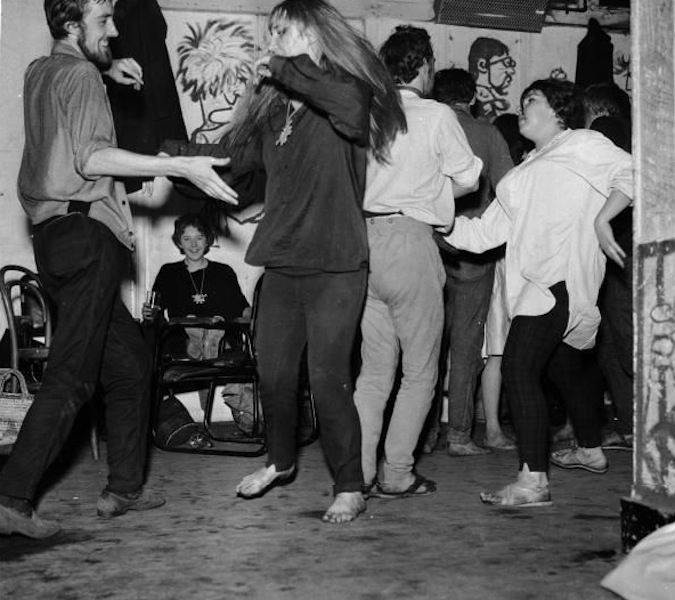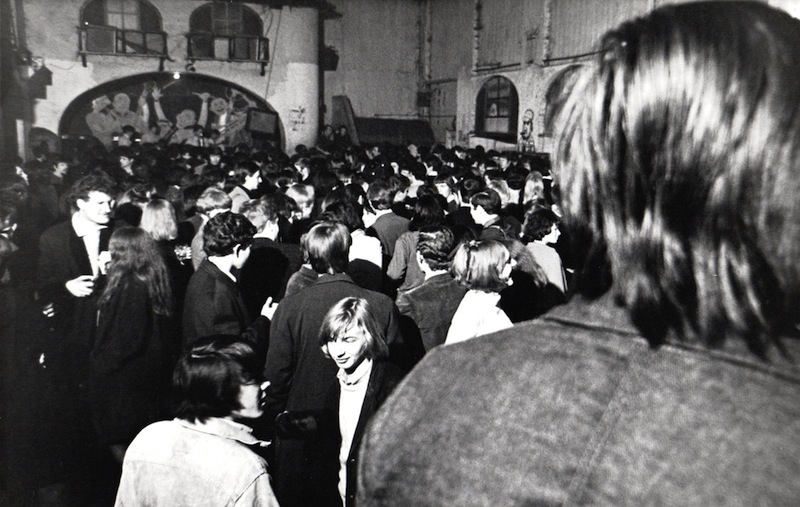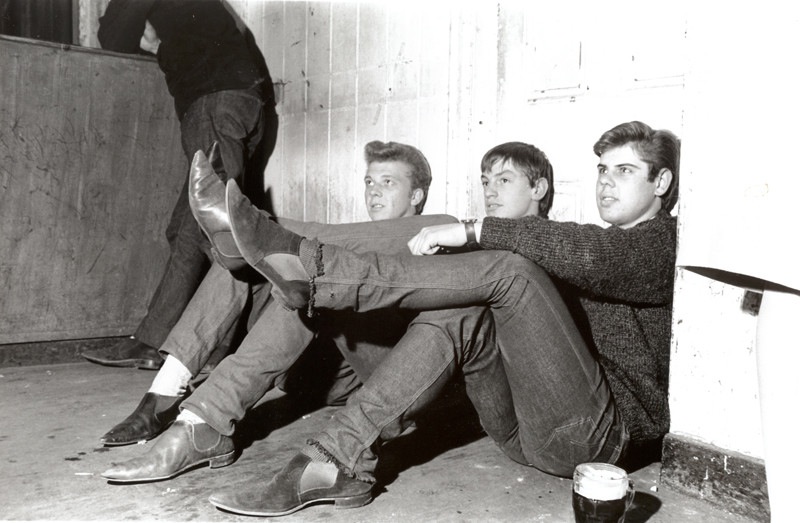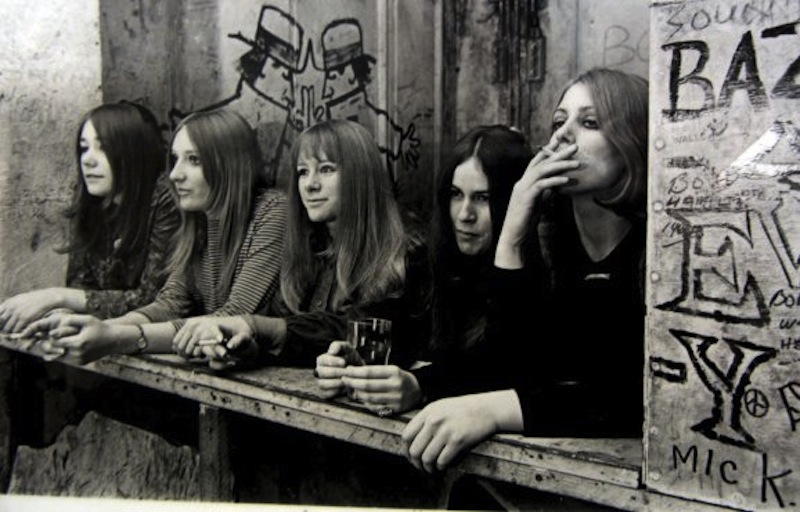 Interestingly, the owner of the hotel and founder of the Eelpiland Club, Arthur Chisnell, often used profits from the club to help a number of hard-up teenagers who attended the gigs to get a better start in life. An avid social researcher and philanthropist, Arthur was also a bit of a bohemian at heart and had a wicked sense of humour. Check out these Eel Pie Island 'passports' that were issued to jivers in the 50's and 60's.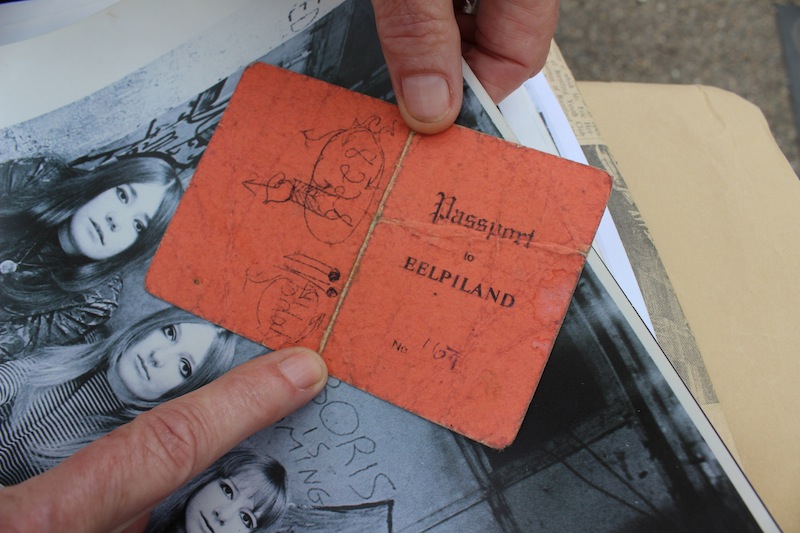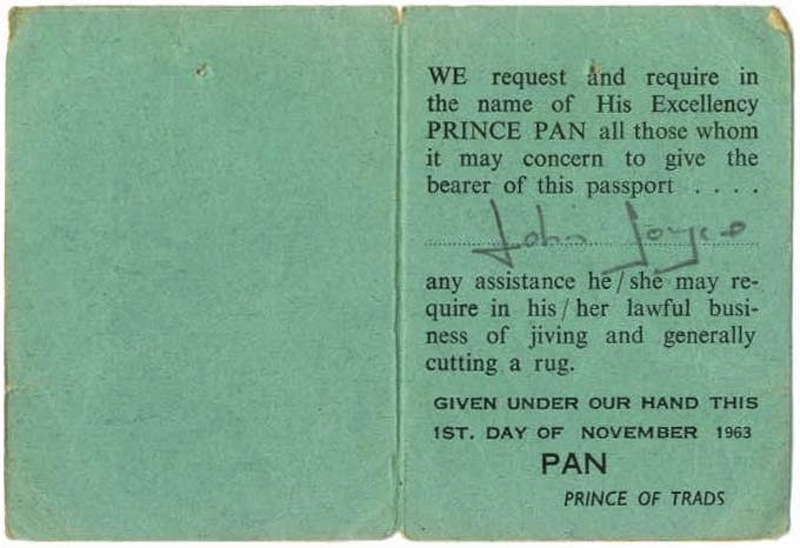 But when the club failed to raise the £200,000 required for much-needed repairs it was forced to close, and the hotel was eventually occupied by a group of anarchists. The island quickly grew into an oasis for society's waifs and strays, becoming the UK's largest hippie commune by 1970.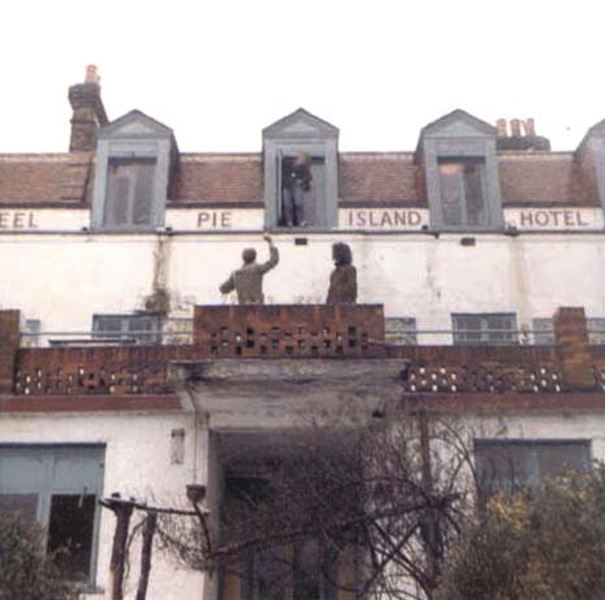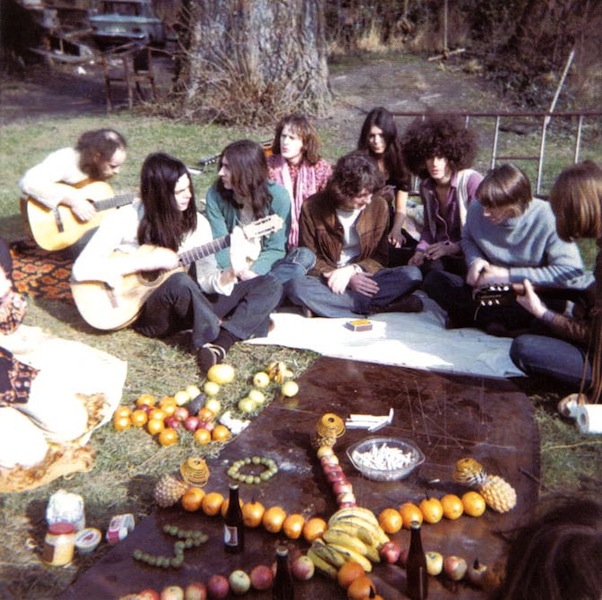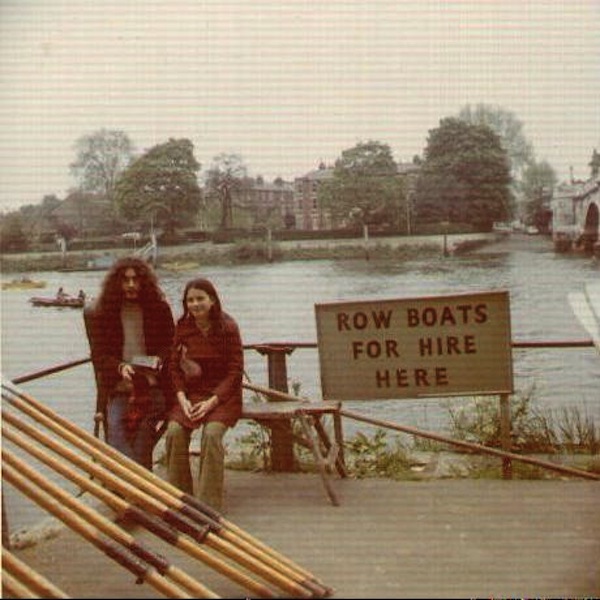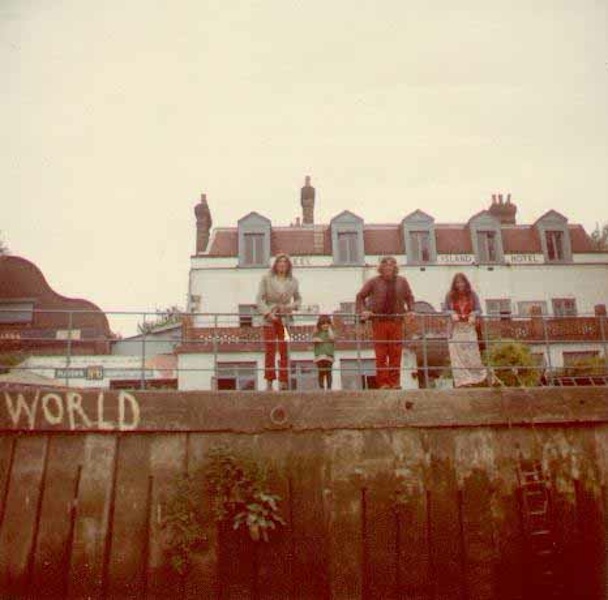 Although the authorities deemed the hotel 'uninhabitable', they admitted that the hippies and the children on the island appeared to be 'healthy and well cared for'.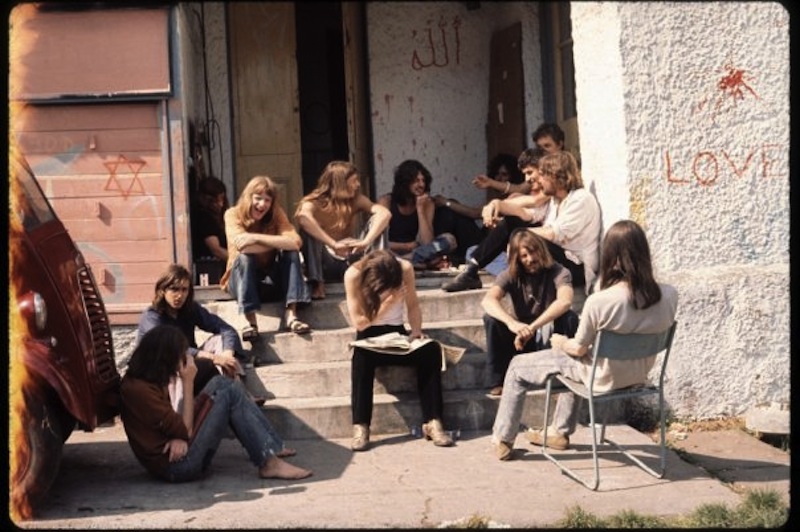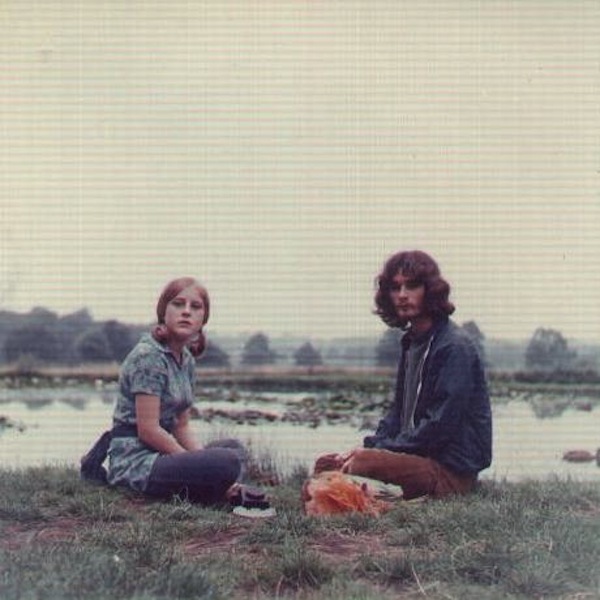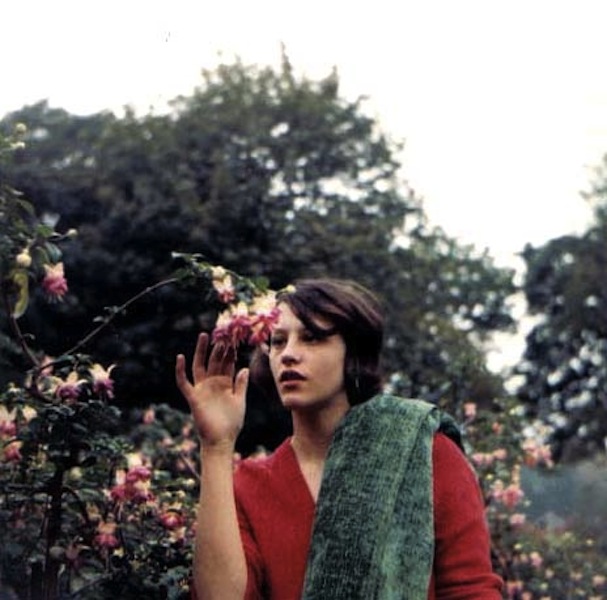 But when a mysterious fire destroyed the famous hotel in 1970, it was abandoned, left derelict, and eventually demolished in favour of a new block of flats, much to the islanders' dismay.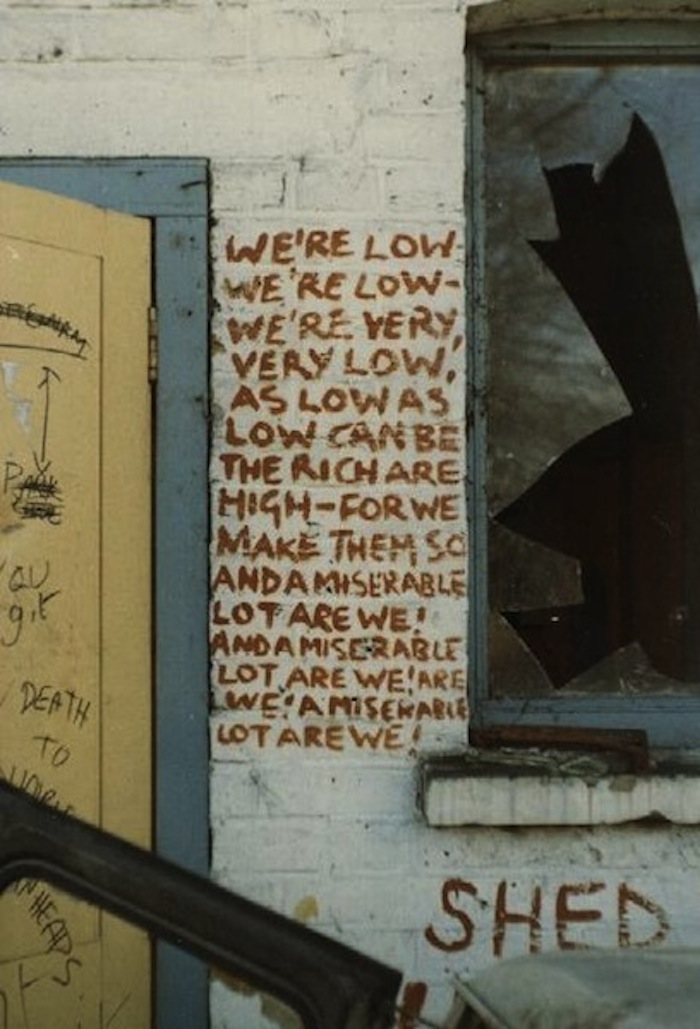 The hippies and hotel may be gone, but Eel Pie Island has lost none of its bohemian flair. Today it's home to a colourful array of inventors, artists, craftsmen and boat builders, who decorate their houses, studios and little alleyways with Alice in Wonderland charm.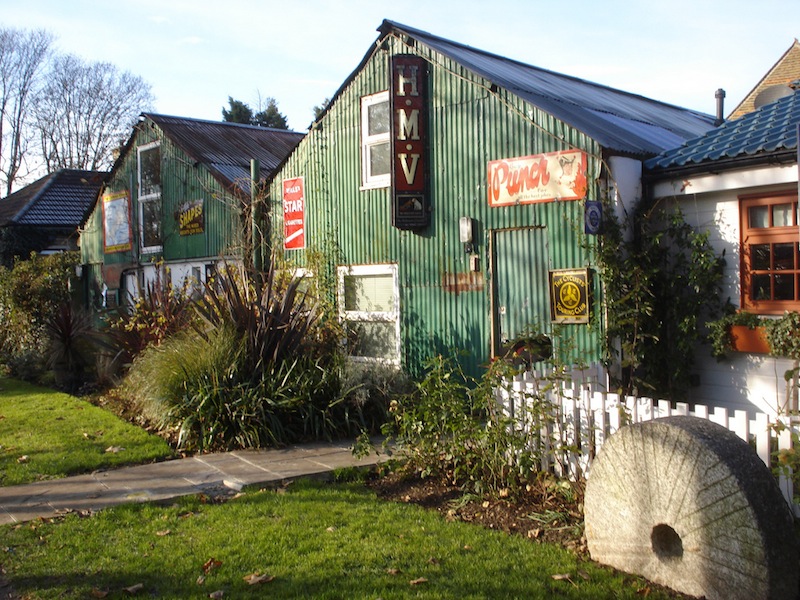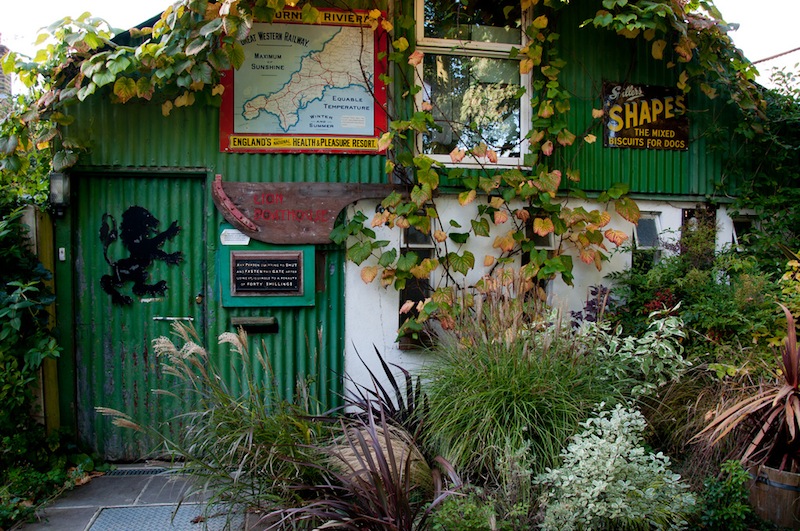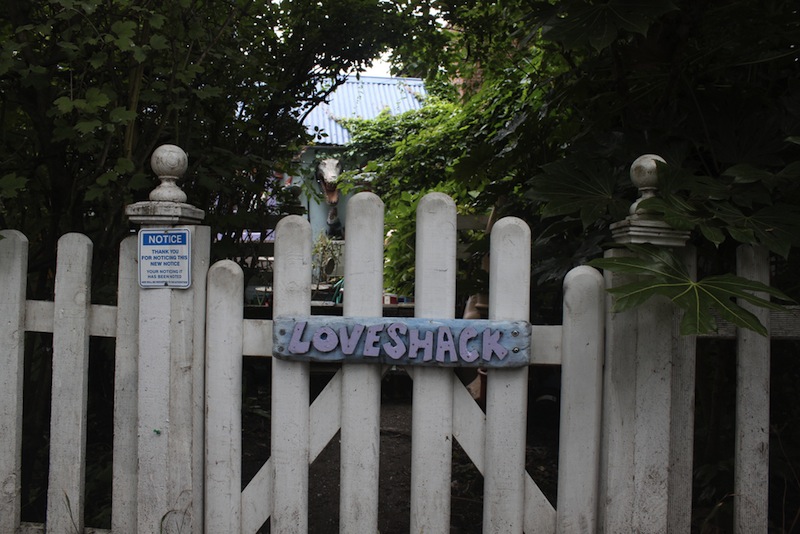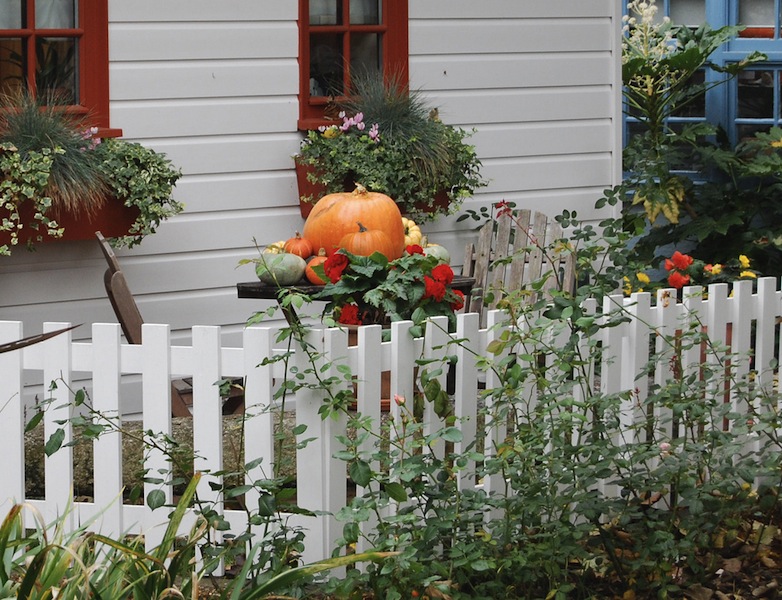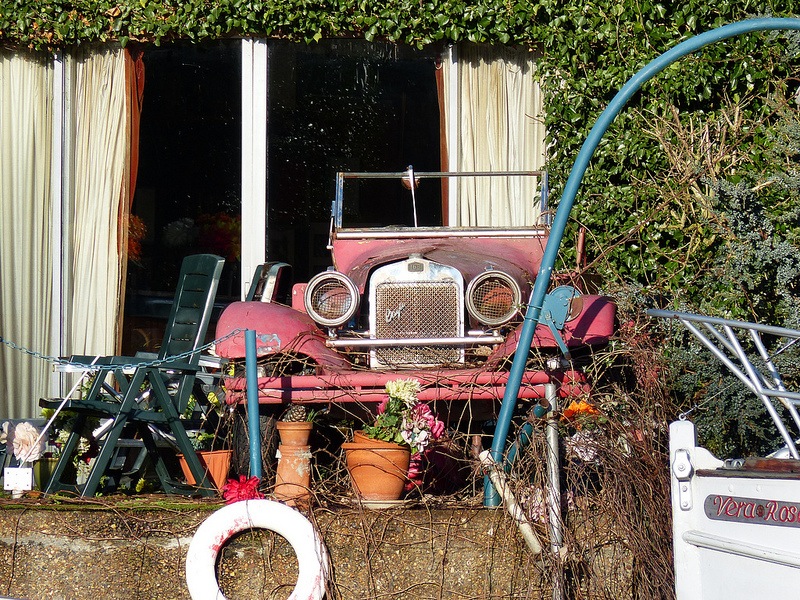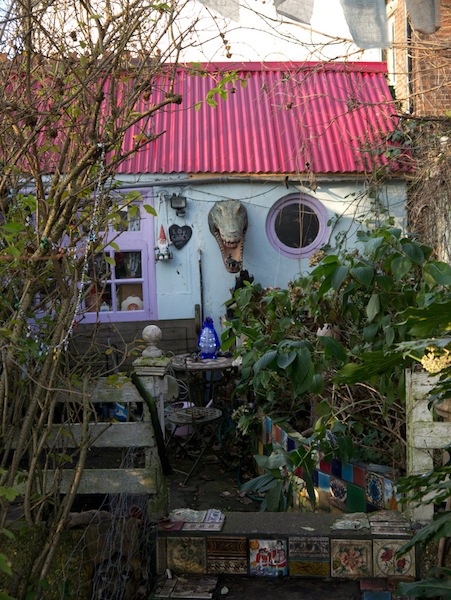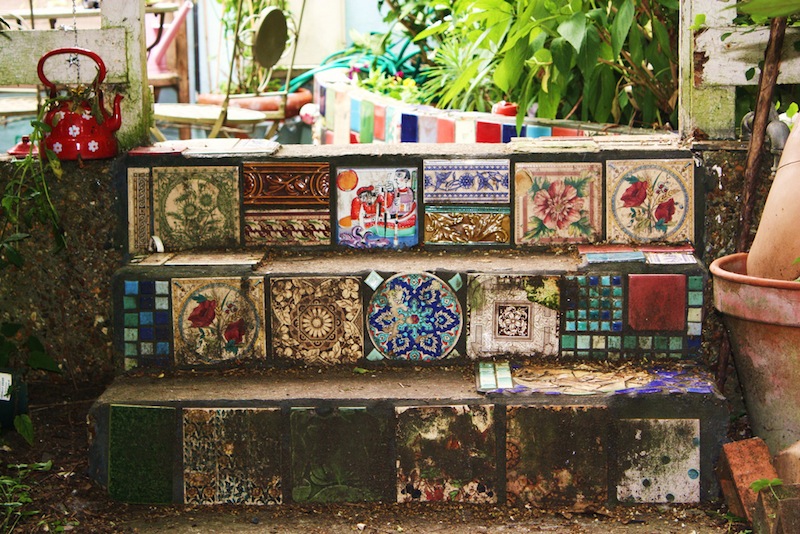 Adornments range from the enchanting to bizarre, and you can find pretty much anything in their gardens…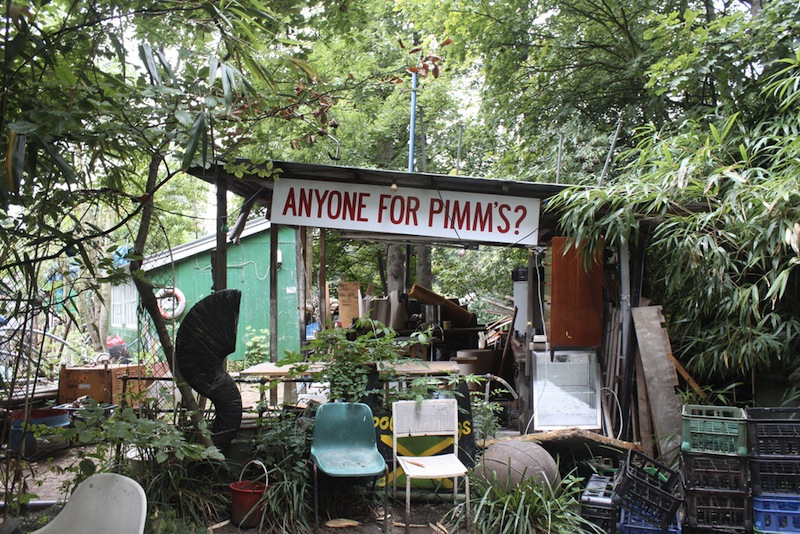 True to its heritage, a number of these beautiful old boatyards are still in use.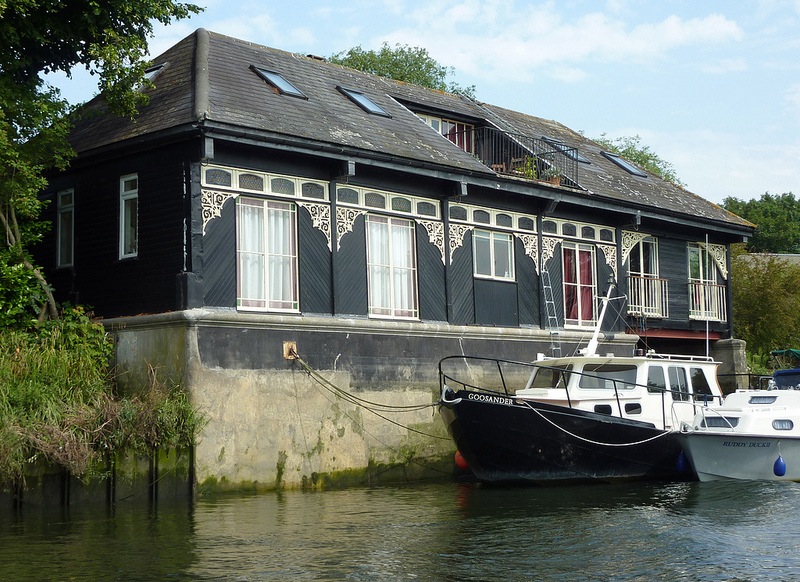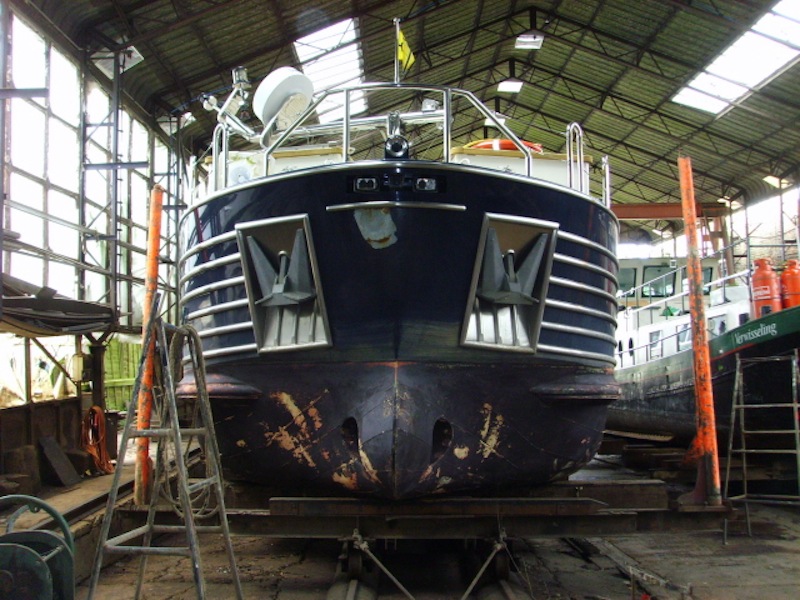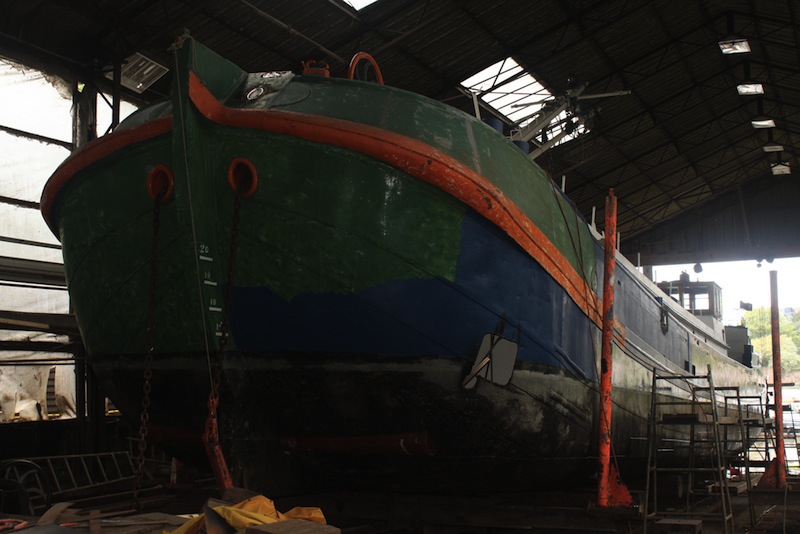 Although the footbridge is only open to the public twice a year for the summer and Christmas markets, these are special occasions- a chance for people to browse the arts and crafts on display,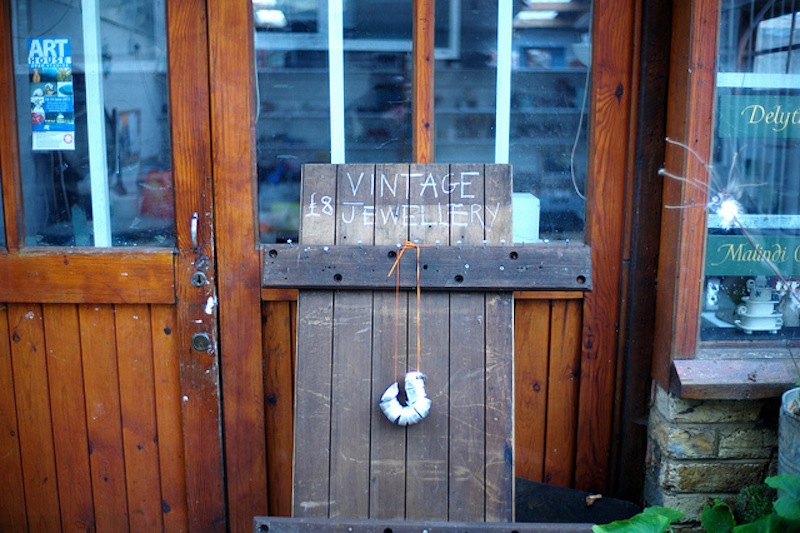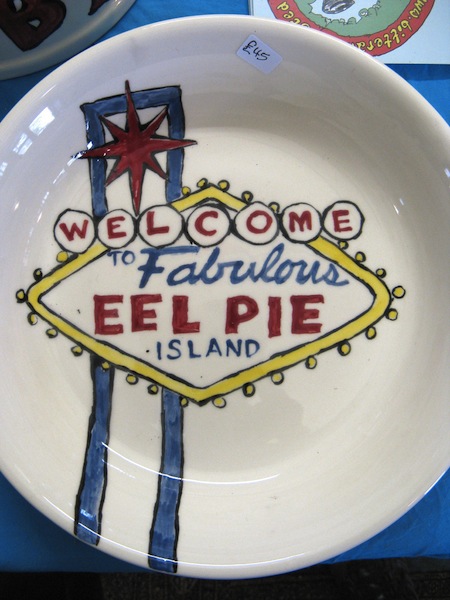 Meander through the islanders' quaint and quirky lanes,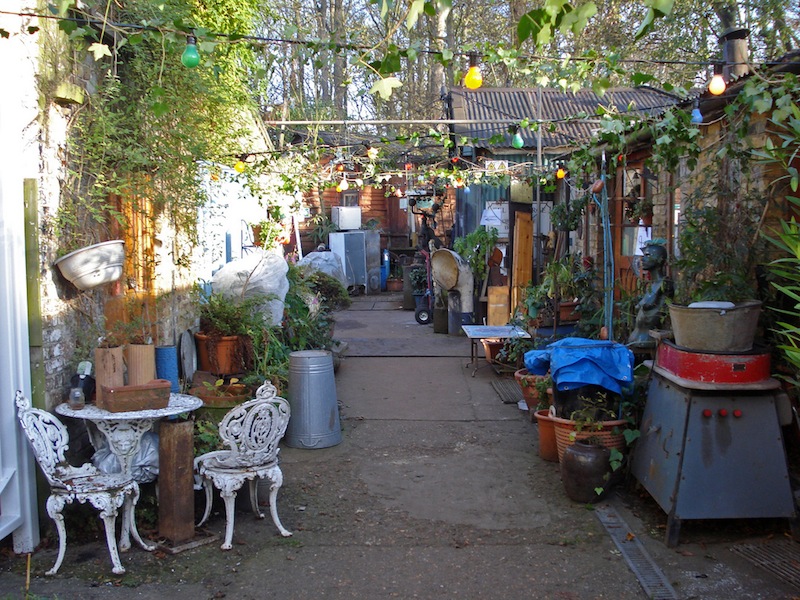 And meet some of the artists who live there.
I get the feeling there's more to this secretive island than meets the eye. Unexplored paths and secret gardens beckon…
But we'll have to leave that for another day. The light is fading, and twinkling lights guide the way. Back we turn, past the artists' houses,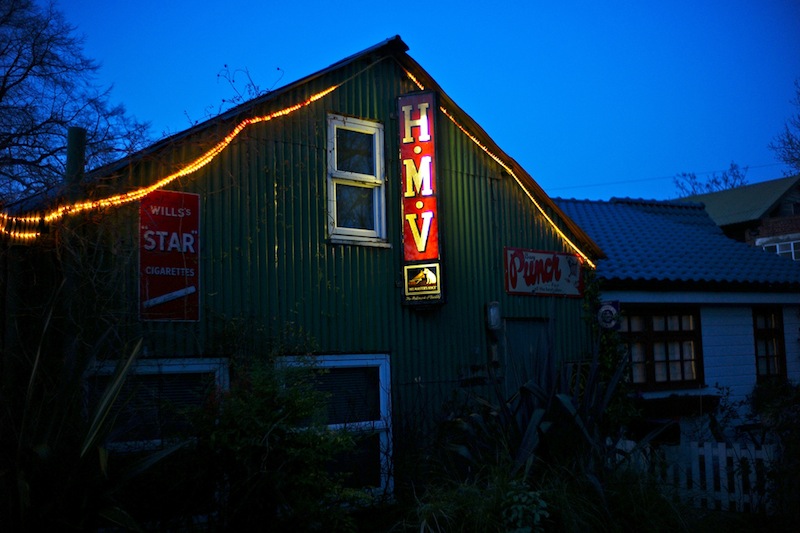 Back over the bridge,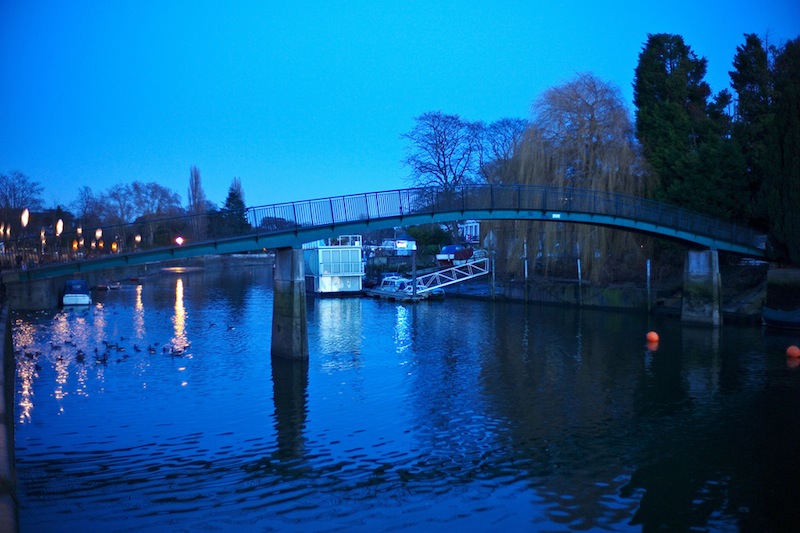 And with one last glance over our shoulders, we leave the Eel Pie isle behind and head towards the gathering dusk.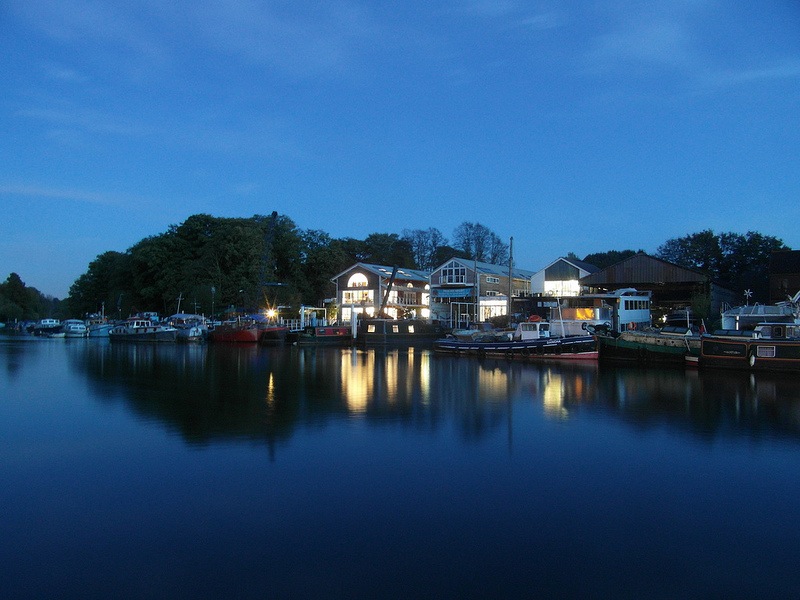 A book has been published on the history of Eel Pie Island that includes many interviews, images and anecdotes from those who spent time there. It's available for purchase here.
You can also take a look at this short documentary from 1967, which shows footage of the Eel Pie Island Hotel and details how the club helped several who attended gigs there.
All photos via Flickr
By Frances Scott