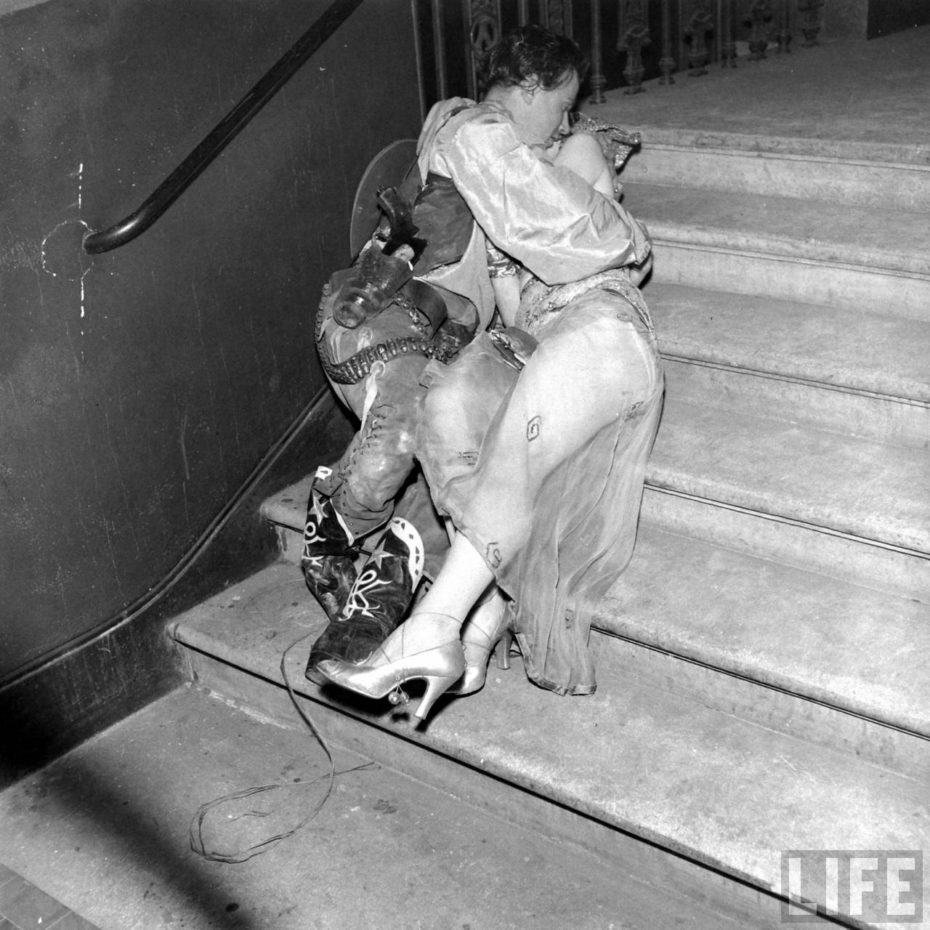 Some of you might have understandably sworn off parties this New Year's Eve and plan to slink away for a low-key night in, but before the countdown begins, I thought I might tempt you to join me on my time machine to take a tour of the most scandalous New Year's party of them all, the Chelsea Arts Ball…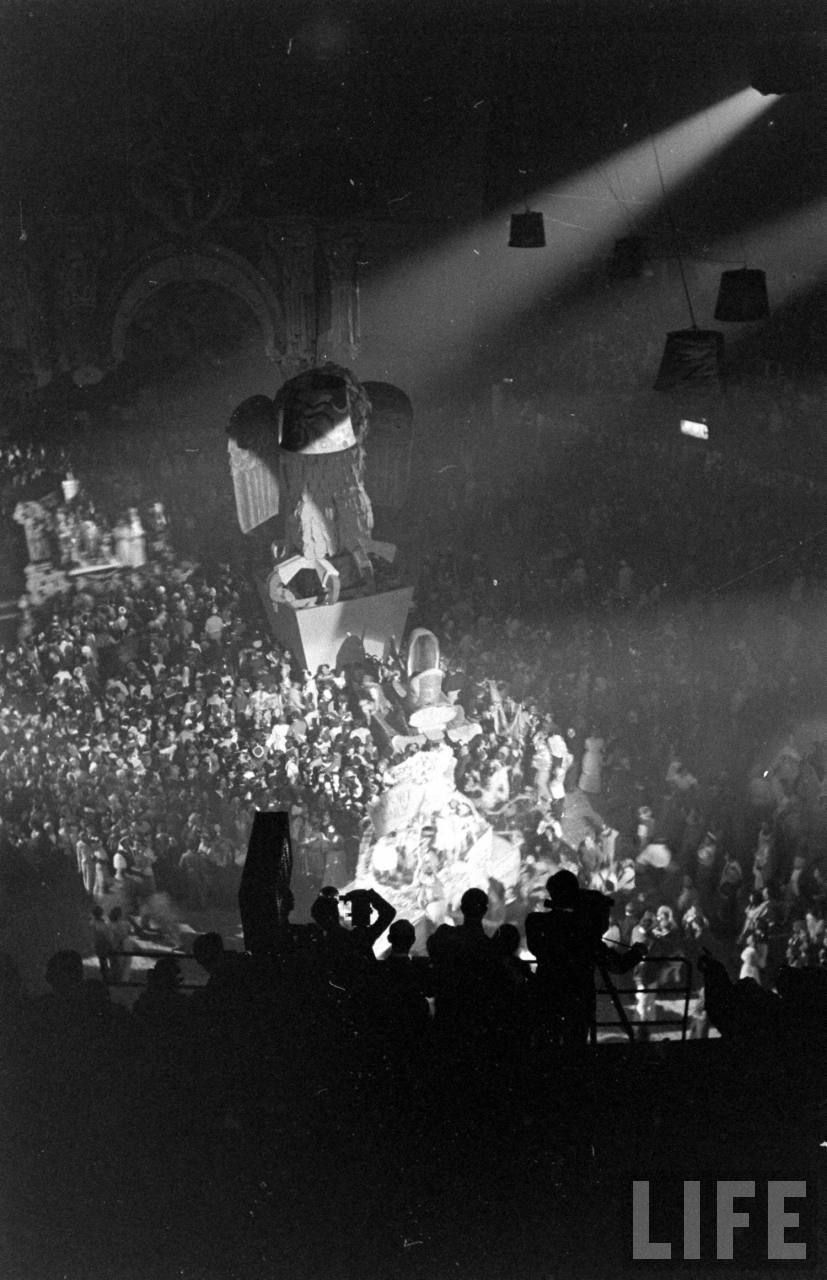 We're at the Royal Albert Hall in London in 1947 at the annual ball thrown by the Chelsea Arts Club, a private members club founded in 1891 and still in existence today. Their infamous balls however, are not. Banned in 1958 after 50 years of garnering a reputation for being the most outrageous event in the social calendar, the venue's chiefs were forced to cancel the costume ball after witnessing what they considered a shocking display of terribly uncivilised behaviour indeed!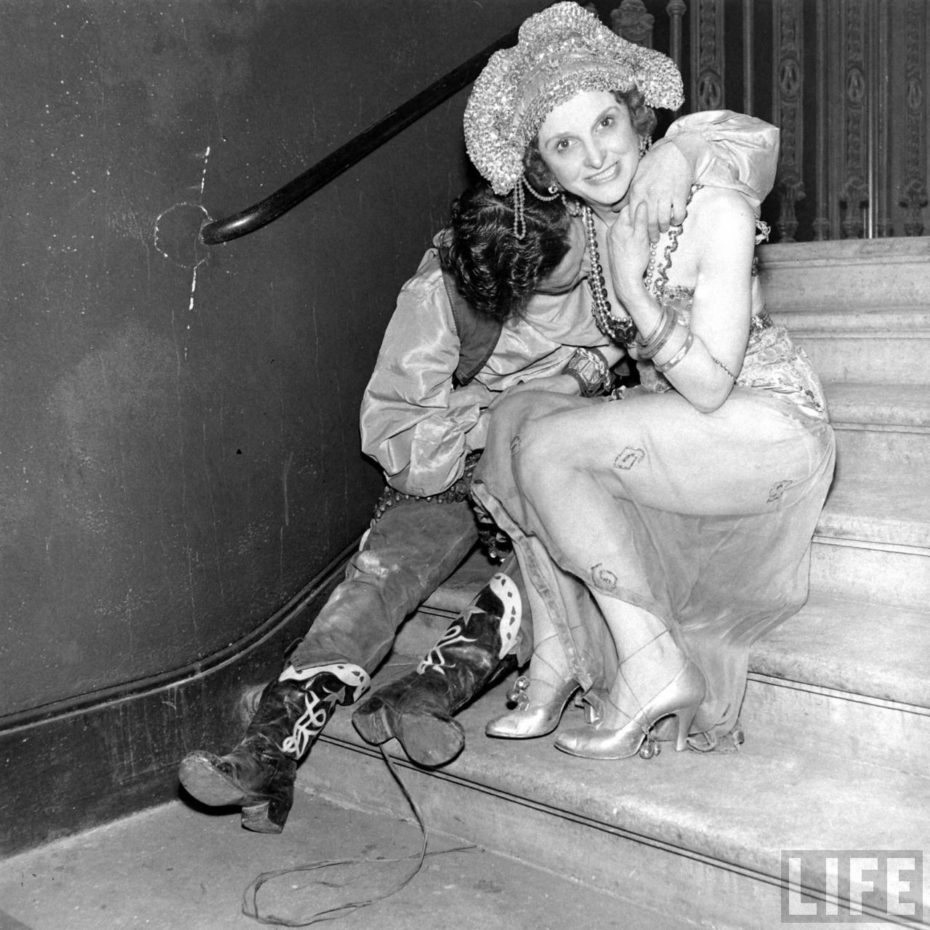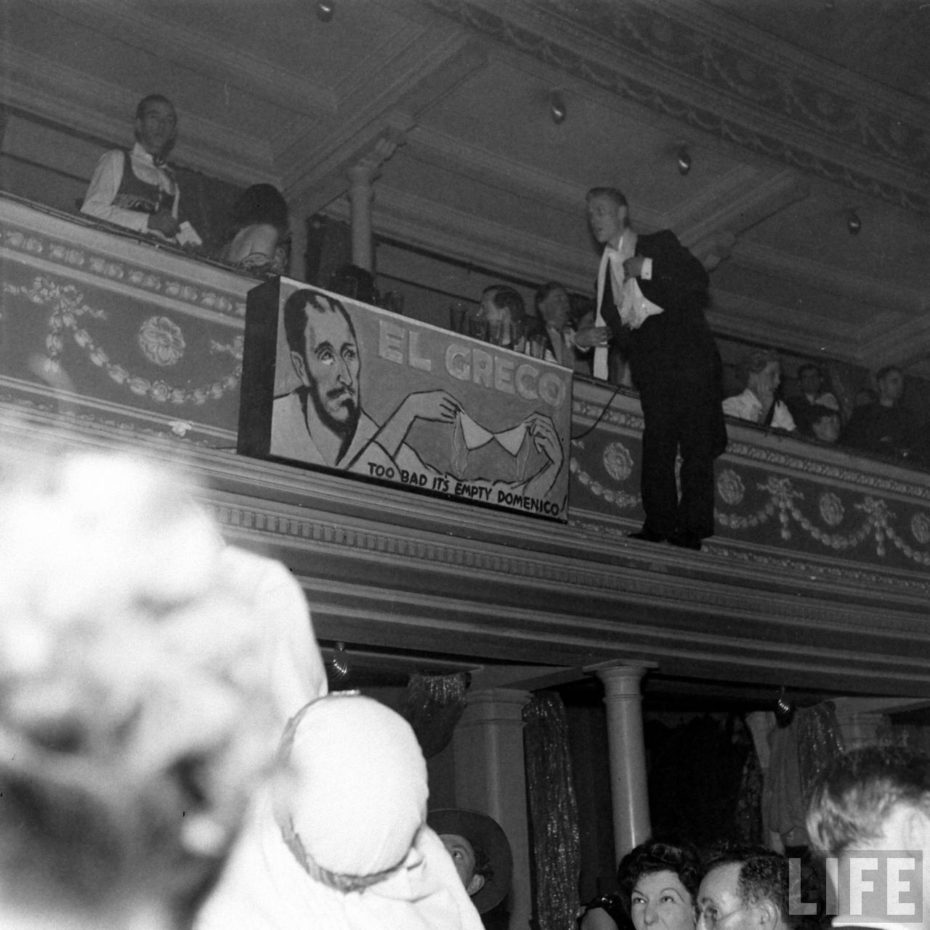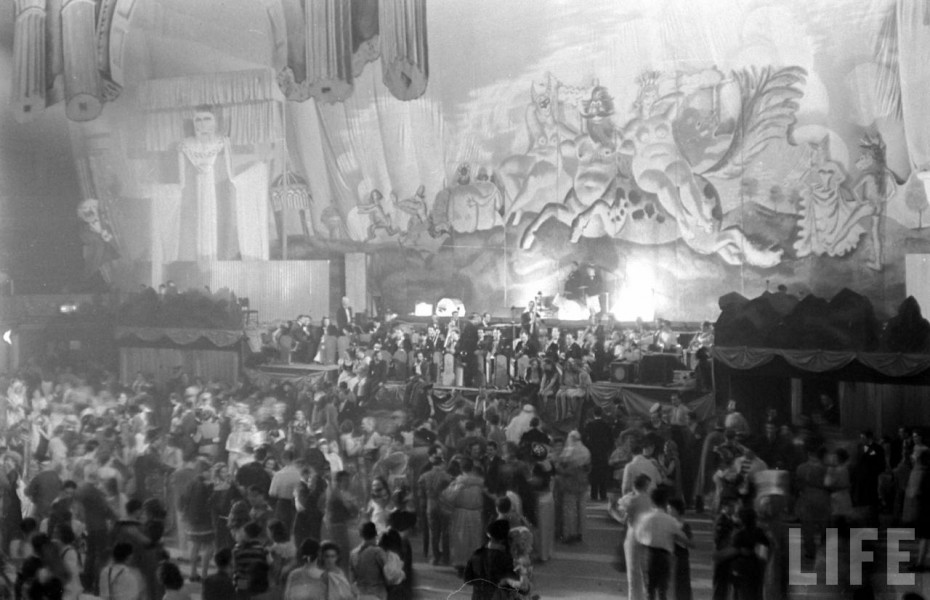 The event was attended by several thousand bohemian artists, socialites and ordinary Londoners dressed in decadent or barely-there costumes– an ideal party for people-watching!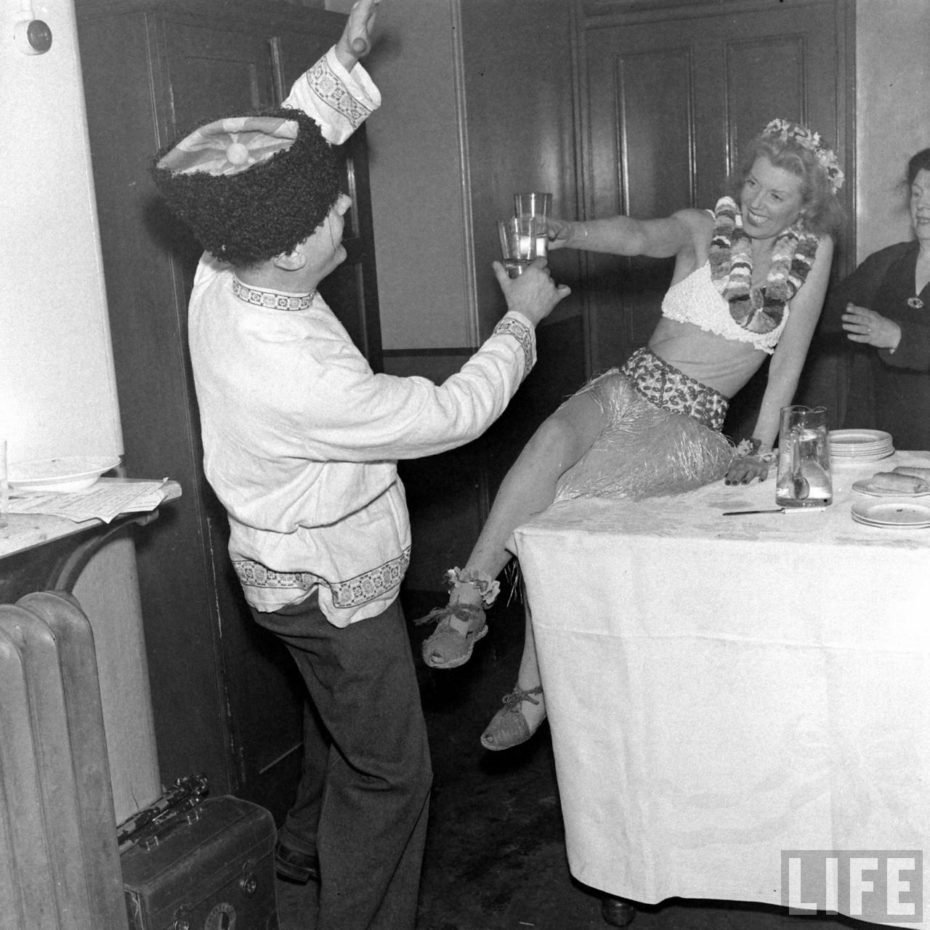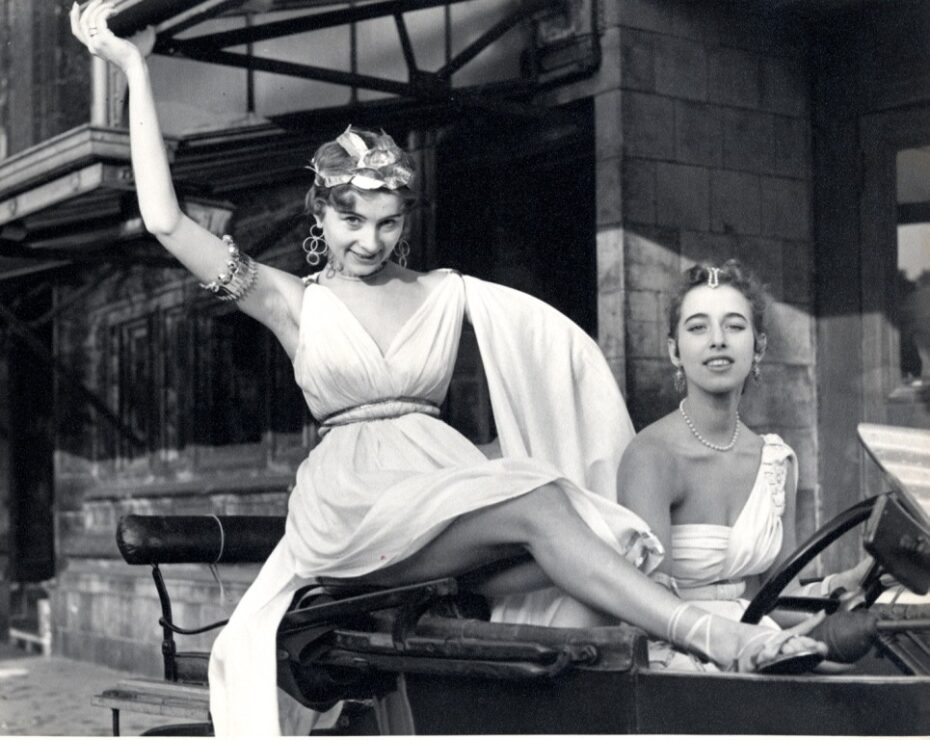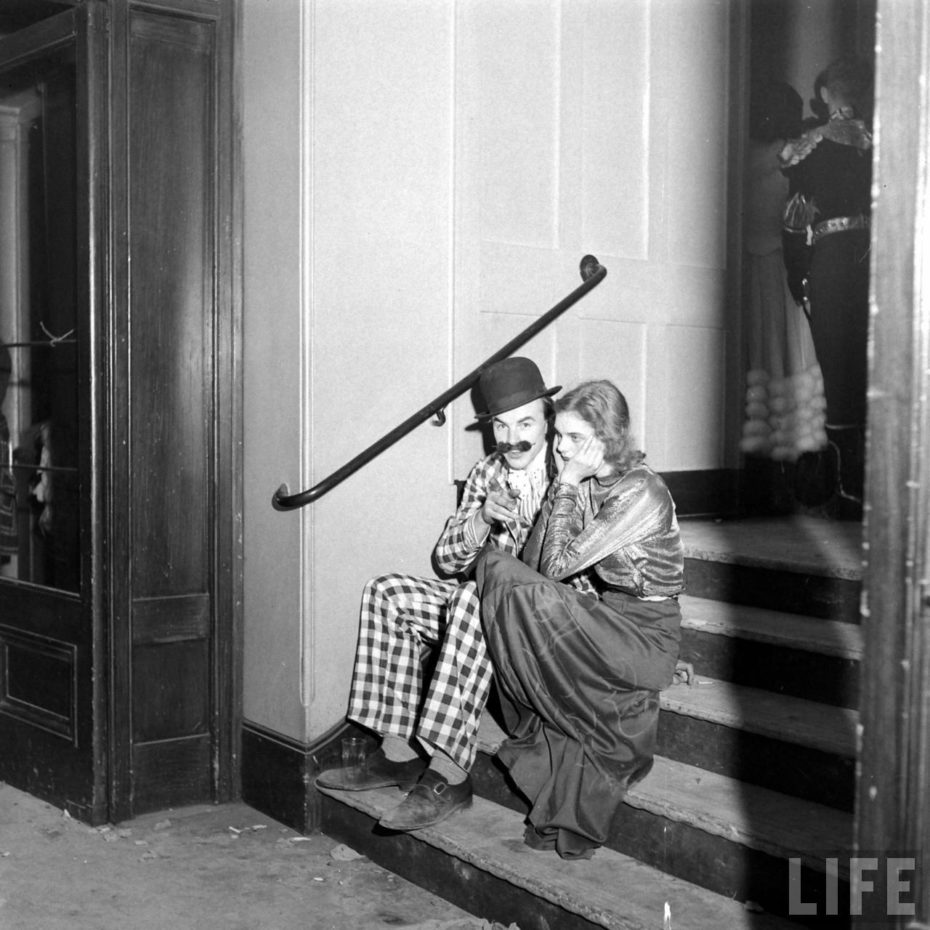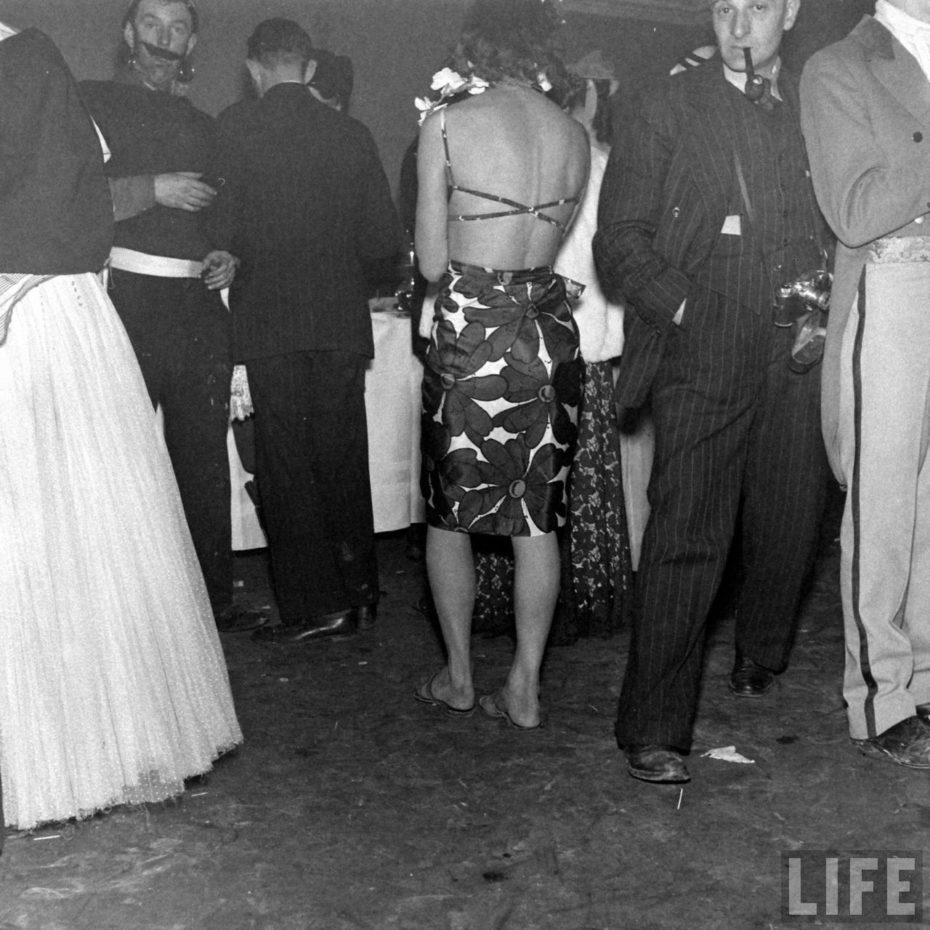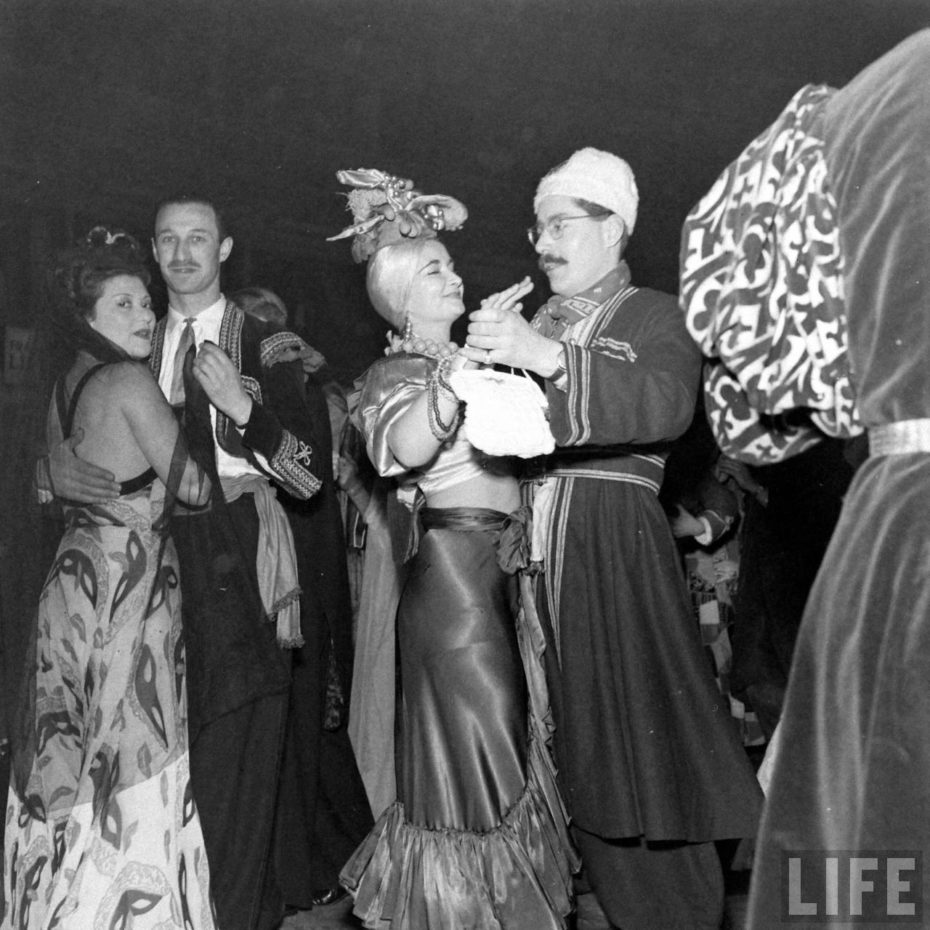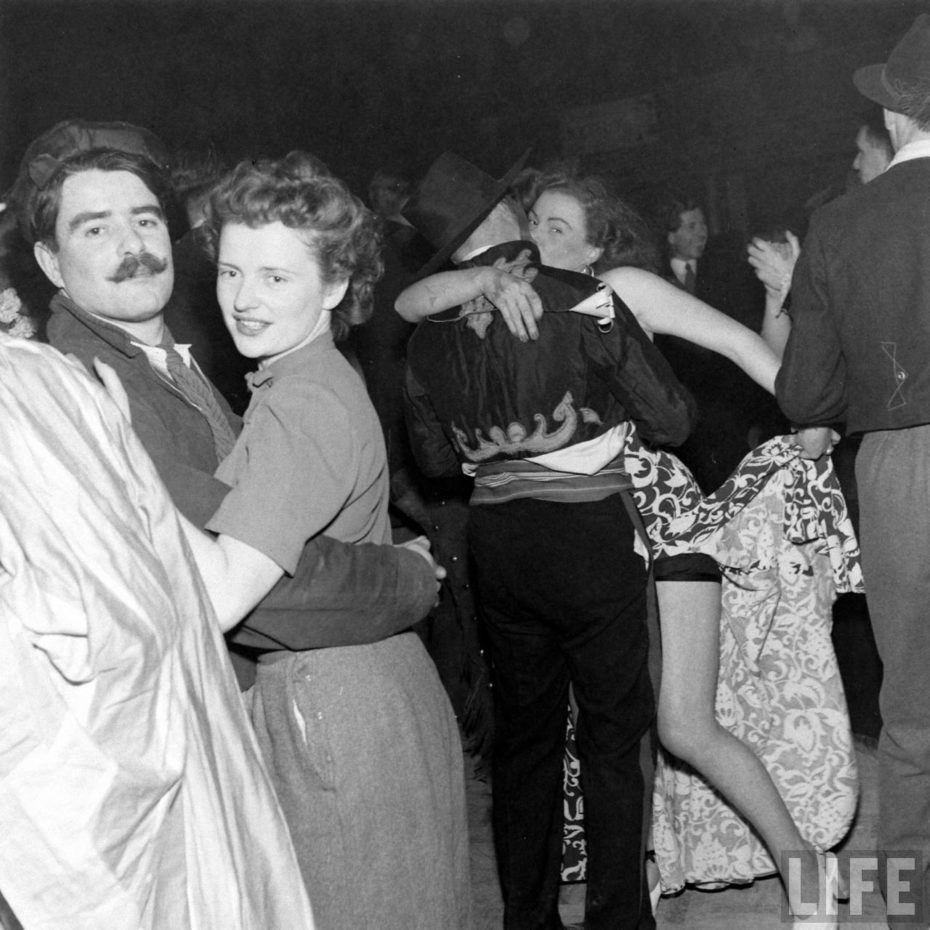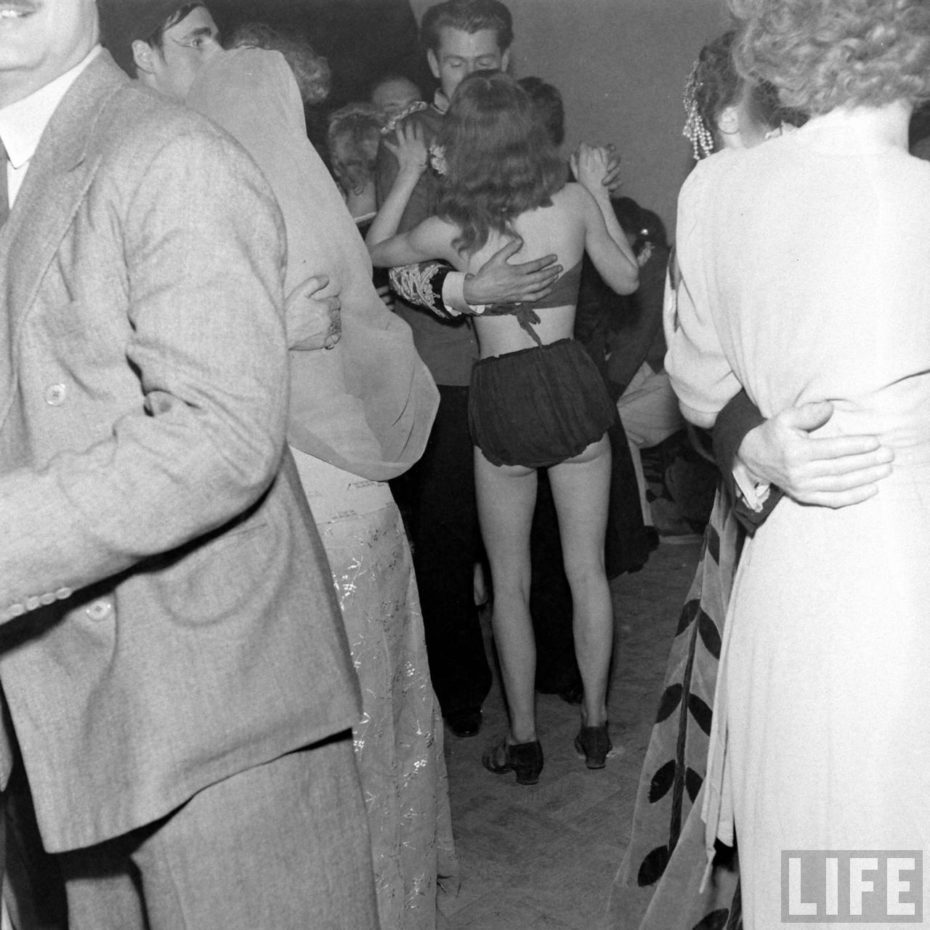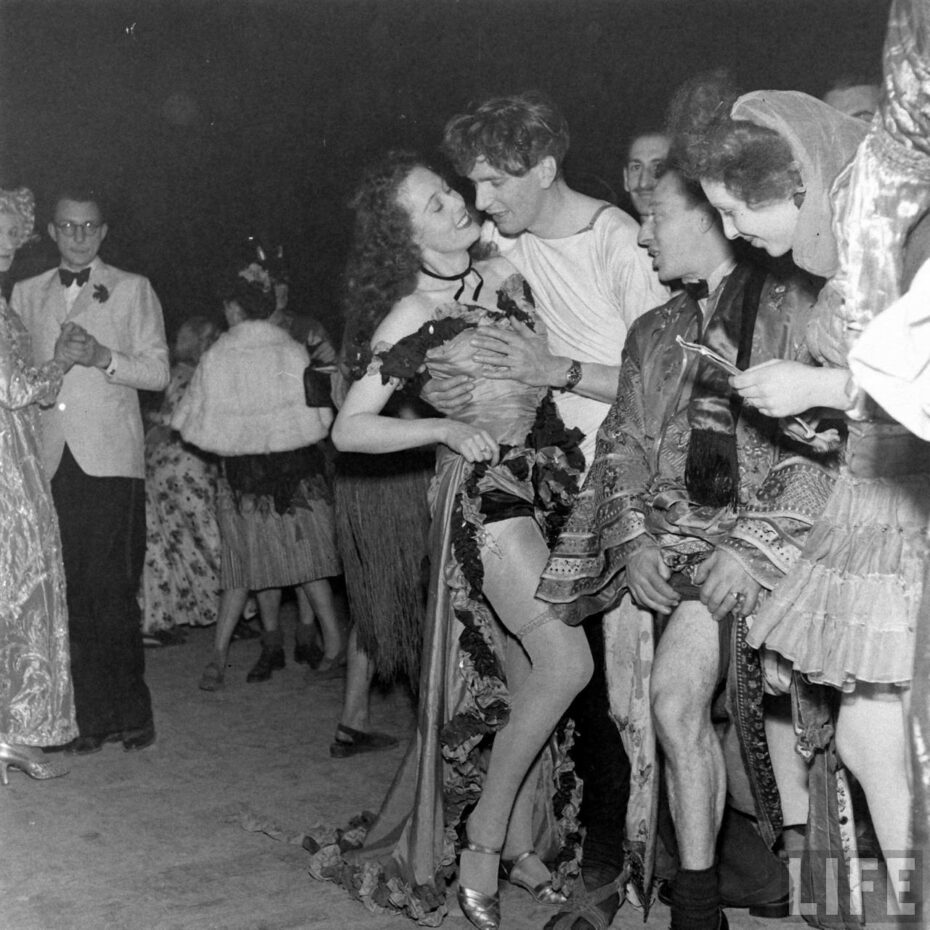 The balls were well-known for reports of public nudity, drunken displays of affection, fighting and unreserved homosexuality, which was then still illegal.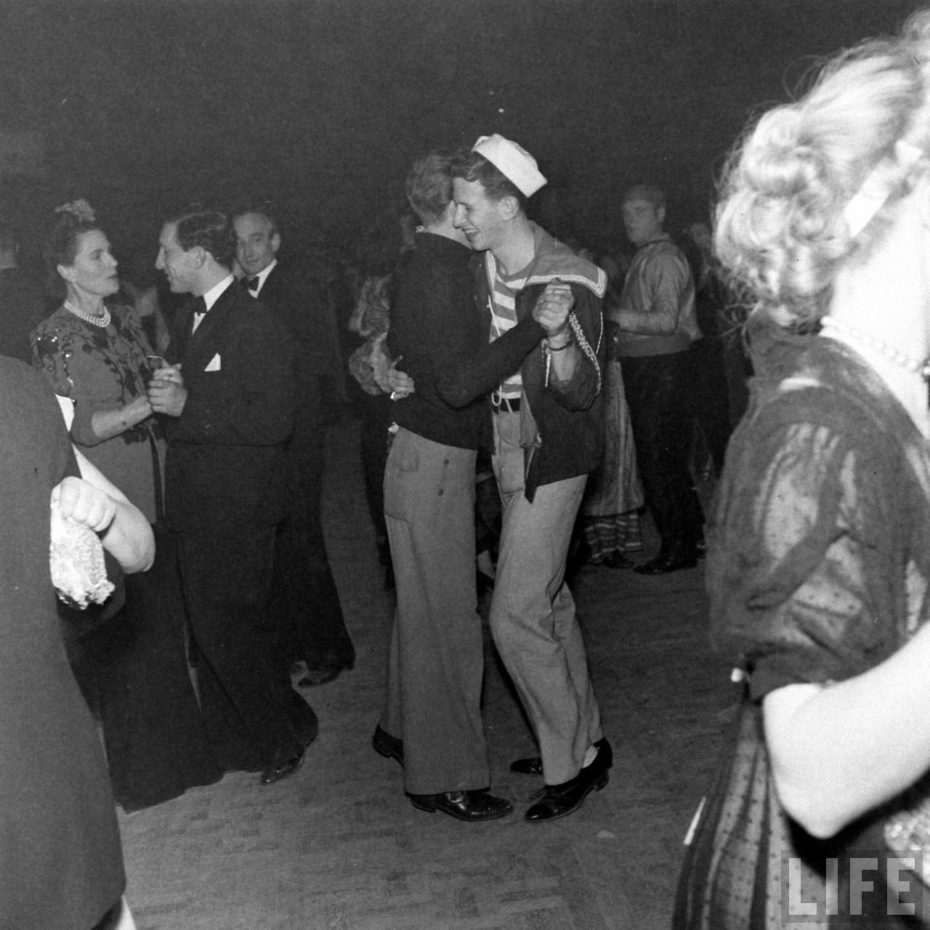 At the dawn of a decade that would see gay men put in jail for up to two years or given chemical castration as an alternative to prison, the Chelsea Arts ball was a place where gay people could feel (relatively) free to be themselves without the scrutiny and surveillance they underwent in their daily lives.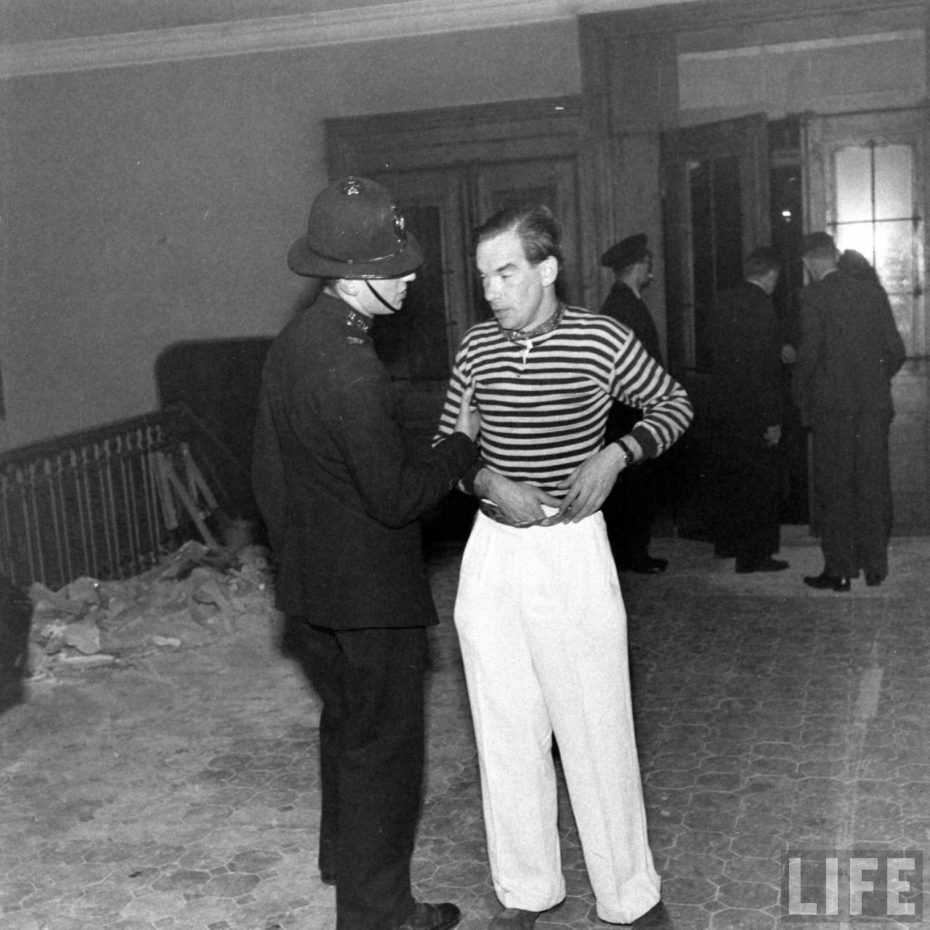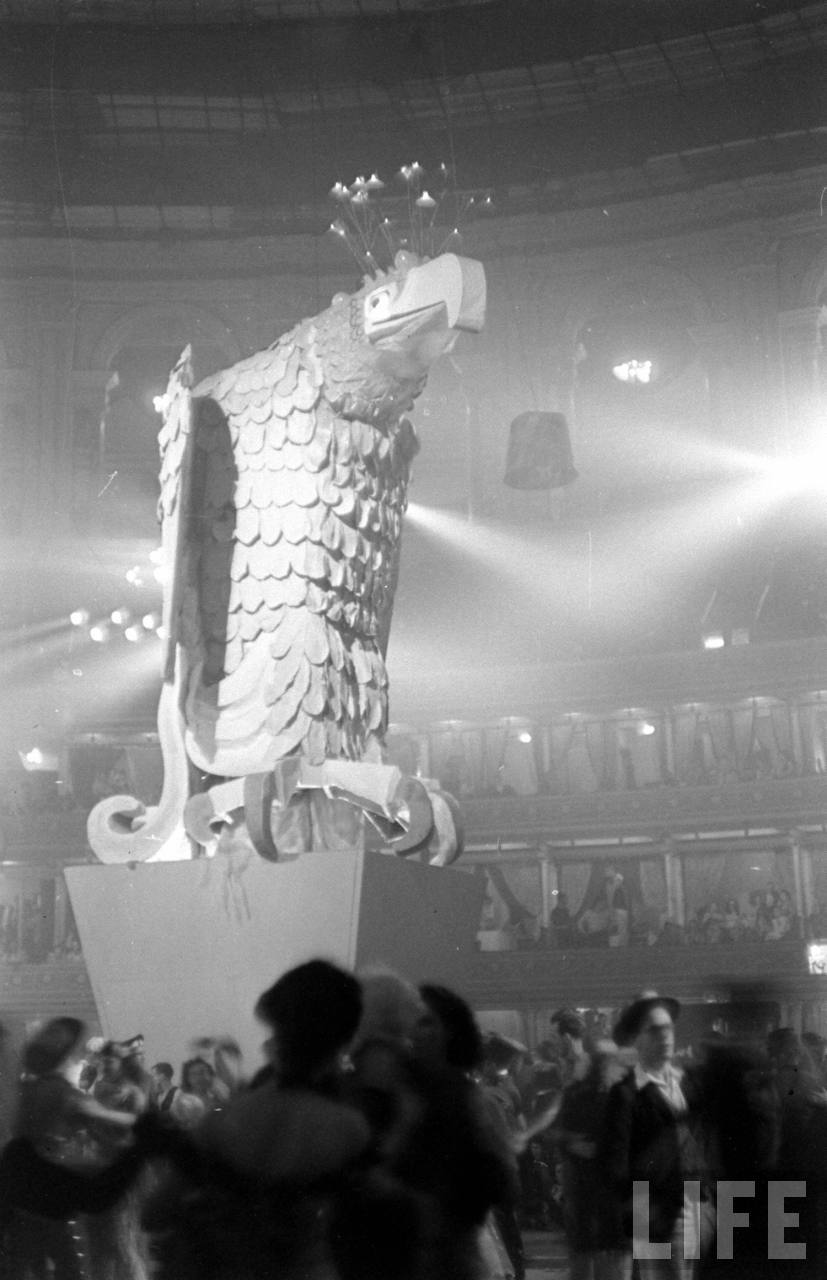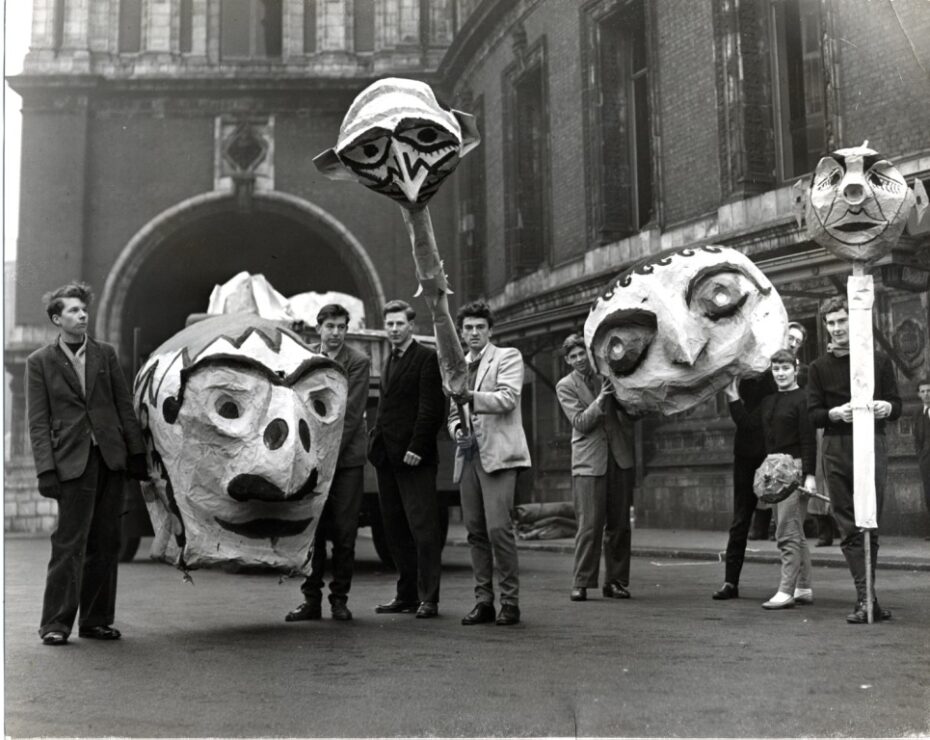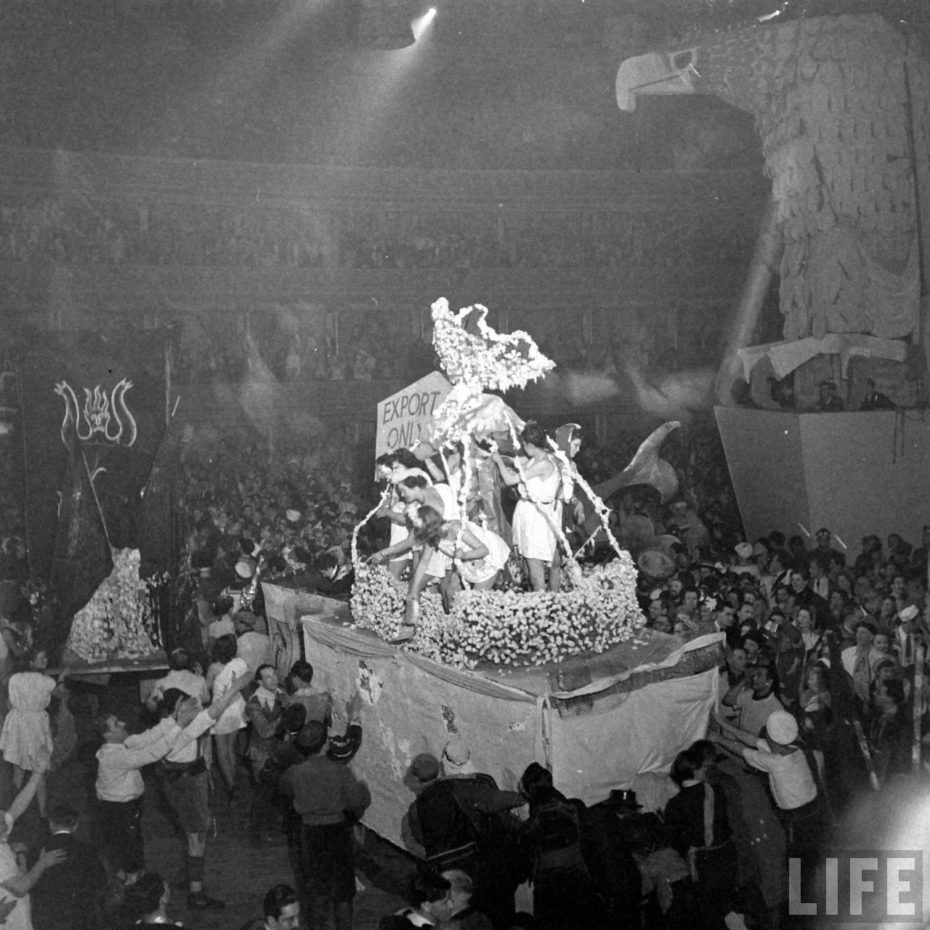 A parade of floats made by artists made a tour of the dance floor during the evening, which became the focus of a bizarre tradition to then destroy them, despite efforts of security hired to prevent the inevitable. This rather shocking British Pathé newsreel from 1954 shows the crowd (mostly art students) trying to wreck the floats…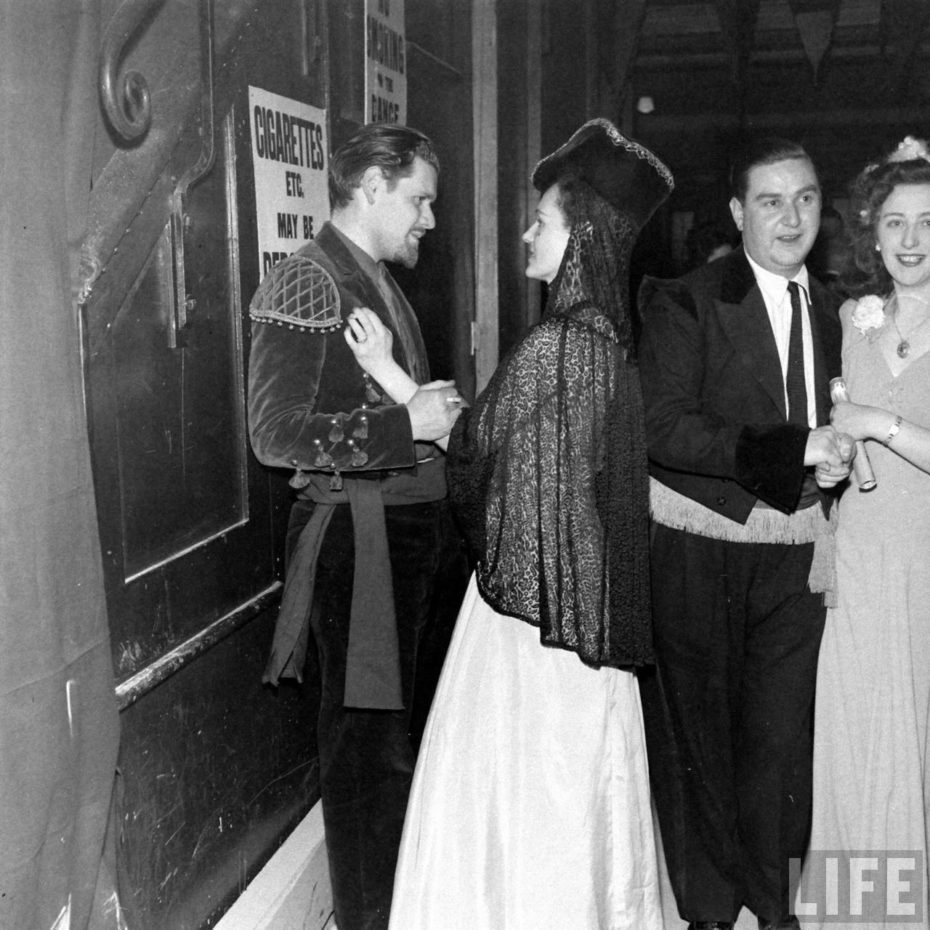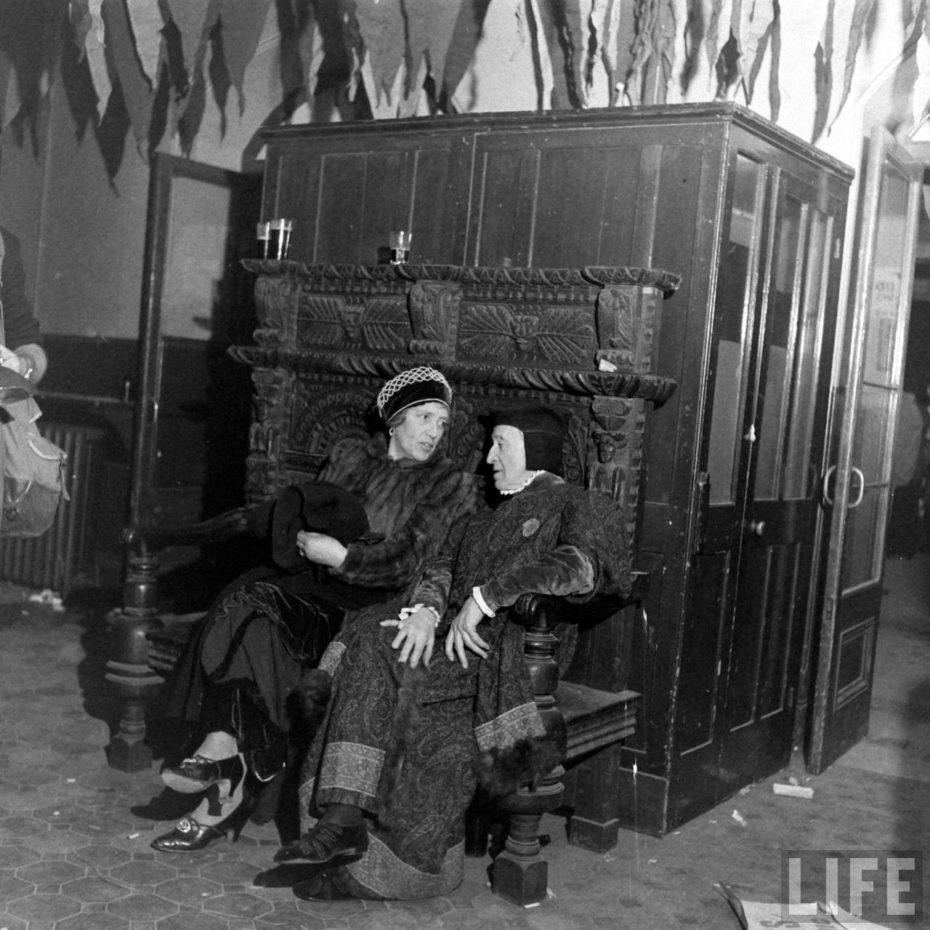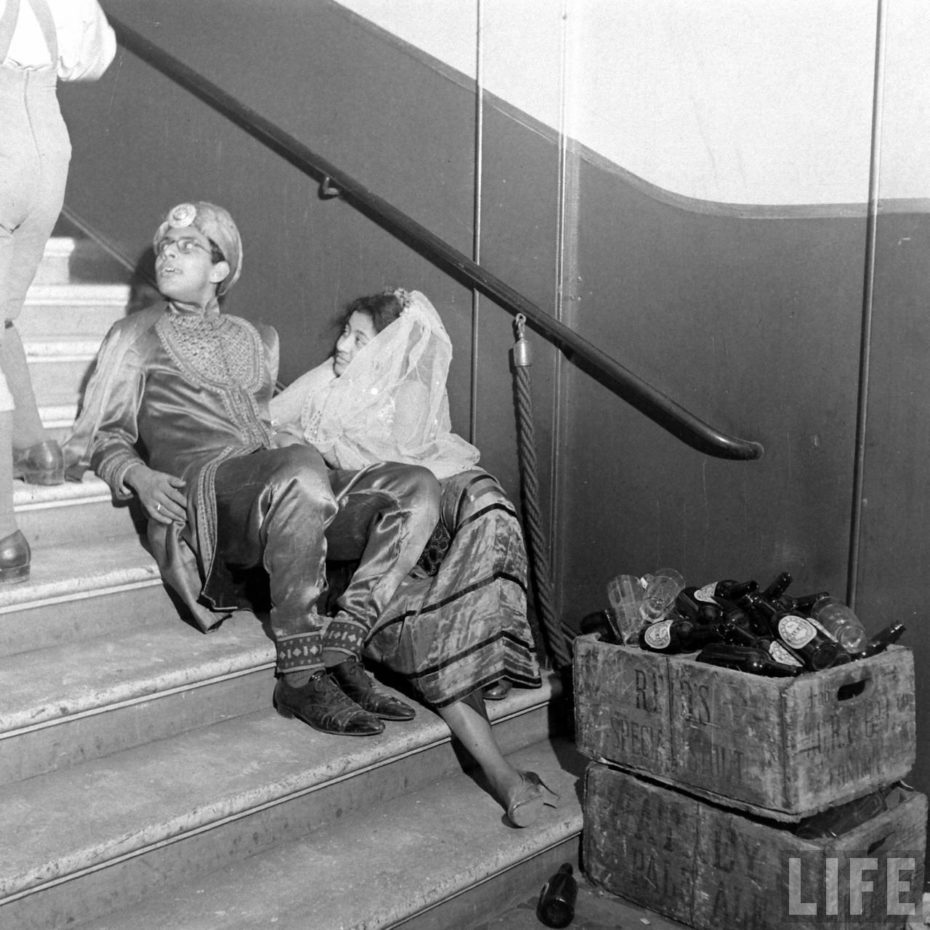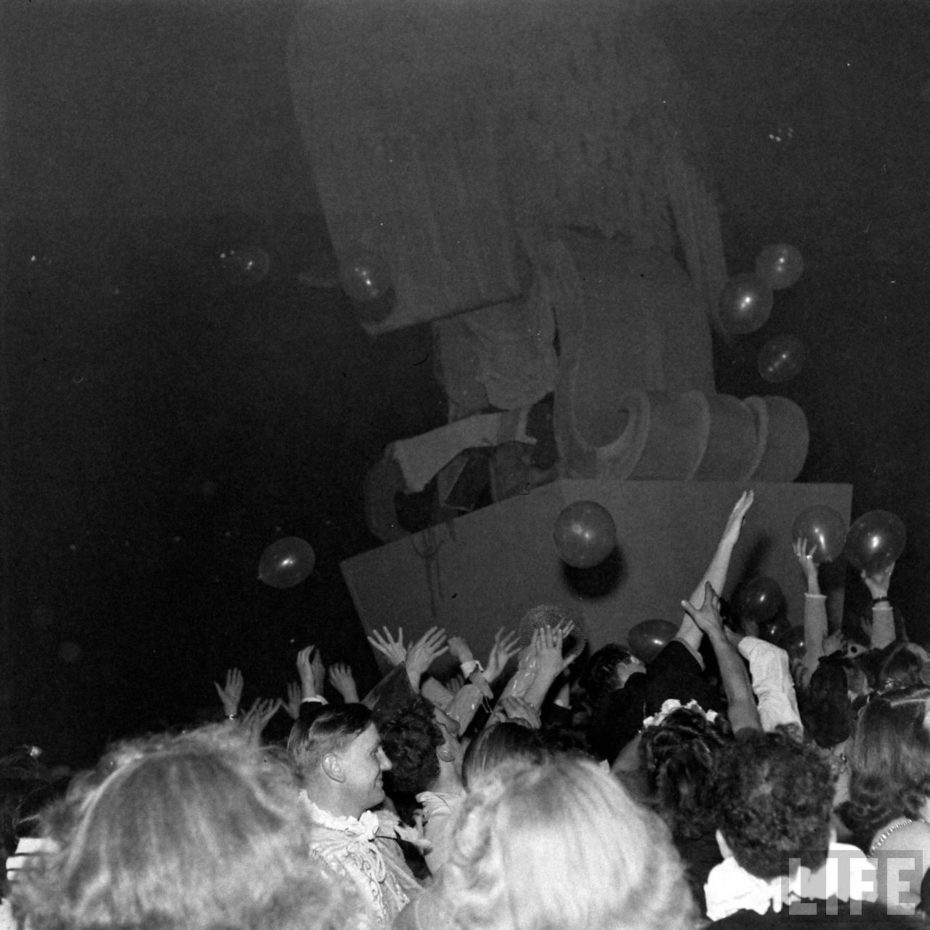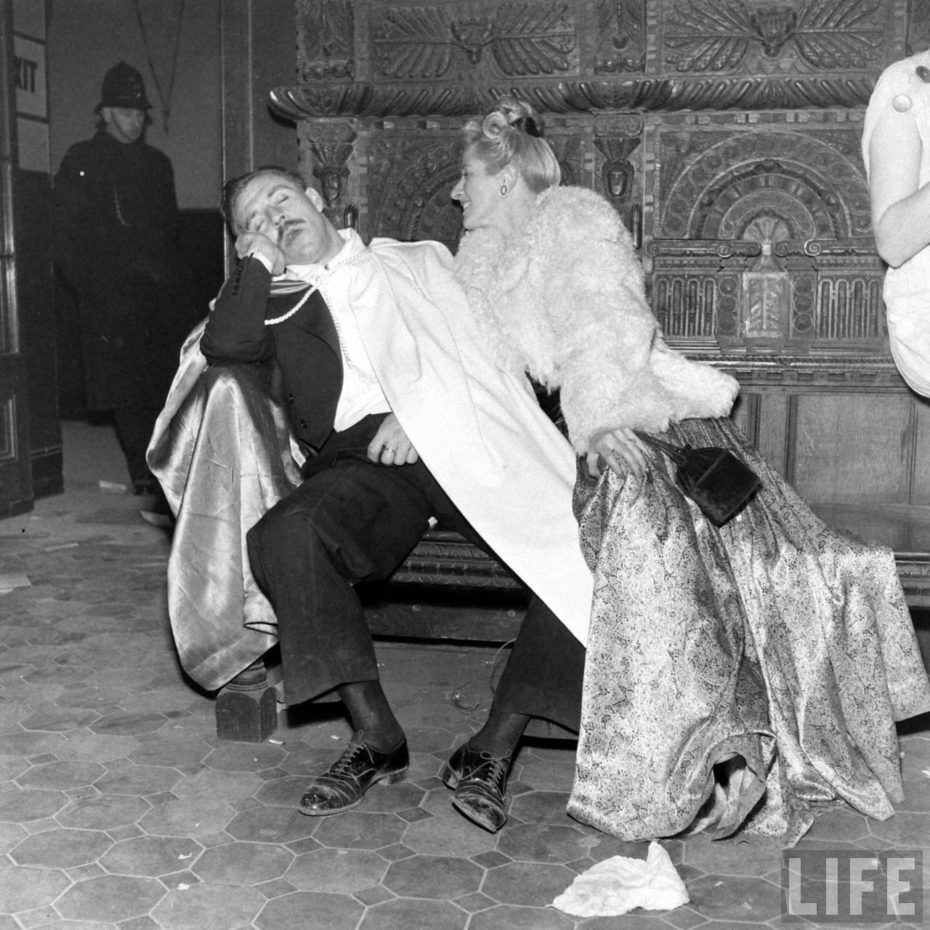 Wishing you all a happy night however you choose to spend it.
This photo story was fished out of the LIFE archives, photographed by Anthony Linck And George Rodger.