1. This swimming pool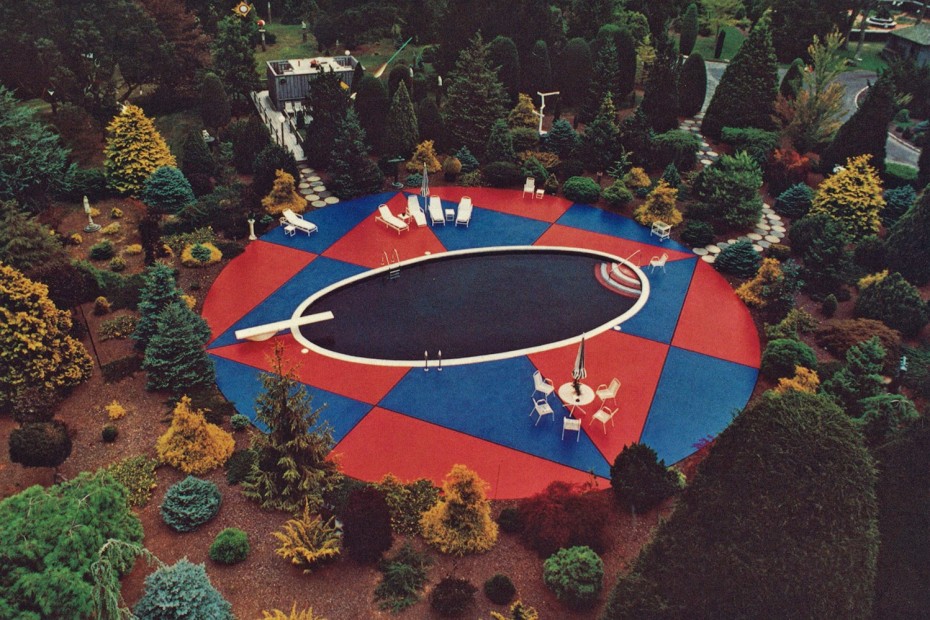 If you own the book by Kelly Klein, Pools, can you help find out more about the location & status of the place? More incredible pools from the book found here.
2. The Mysterious Private Island Home off the Coast of New York City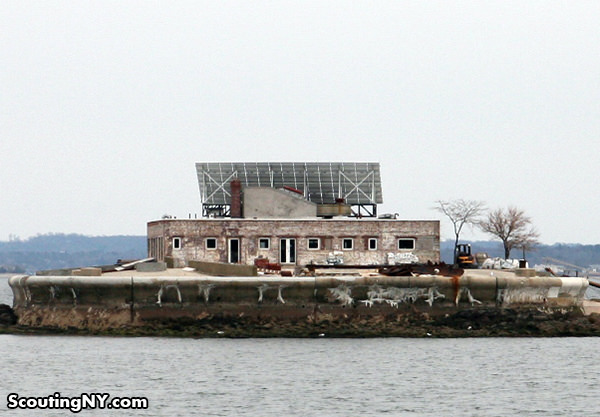 "A squat, one-story structure on its own private island… Though it seemed dilapidated and possibly abandoned from a distance, as we drew closer, I began to see signs of modern activity: a huge solar panel on the roof, along with construction equipment scattered about. My guide explained that this is Columbia Island, and that the owner is currently converting the building into what will be the only private island home off the coast of New York City.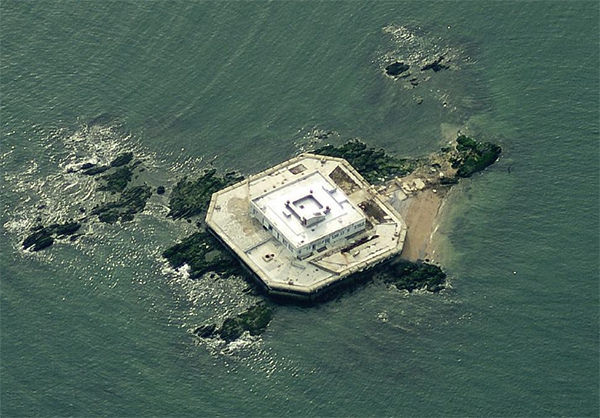 Originally known as Little Pea Island, it was purchased by CBS in 1940 for use as a broadcasting station and renamed Columbia Island. The station was in use until 1963… Since then, the island appears to be owned by filmmaker/actor Al Sutton, who has been retrofitting the old station into a "green" residence for a number of years."
More found on Scouting NY
3. 1970s Houseboats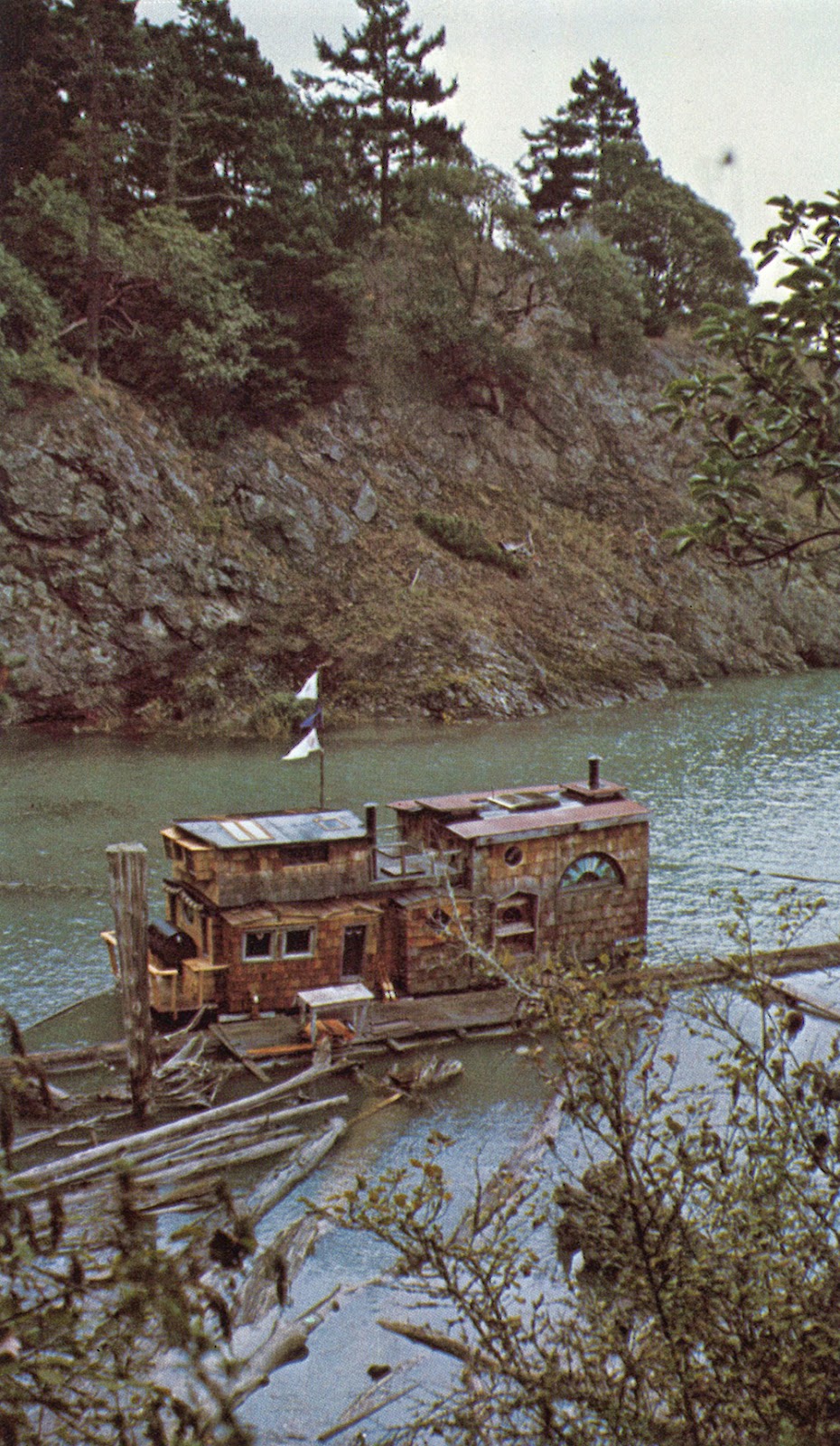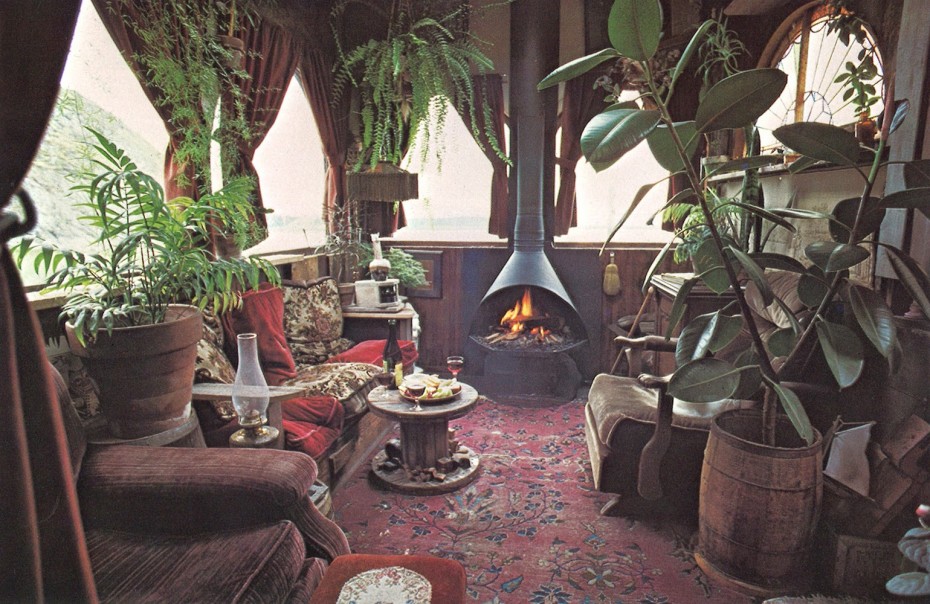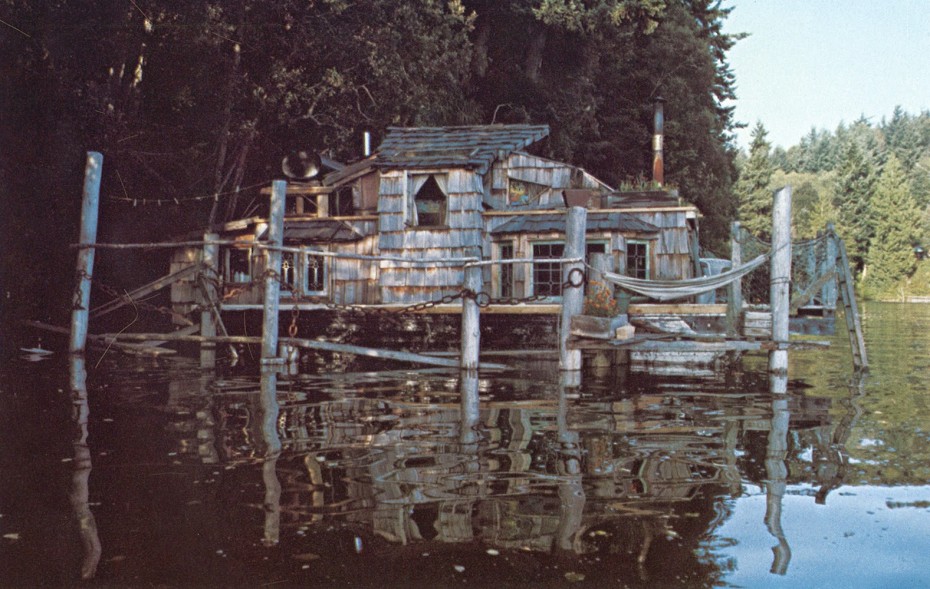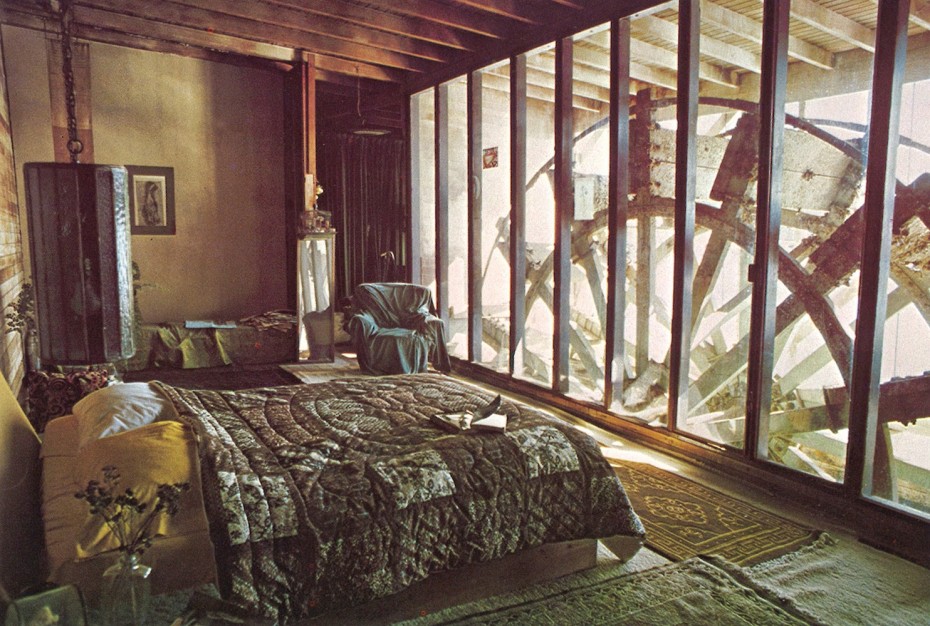 Architecture blog Paradise Backyard scanned a selection of images from Ben Dennis and Betsy Case's 1977 book Houseboat: Reflections of North America's Floating Homes…History, Architecture, and Lifestyles.
See more photos from the book found on Paradise Backyard.
4. "Happy End"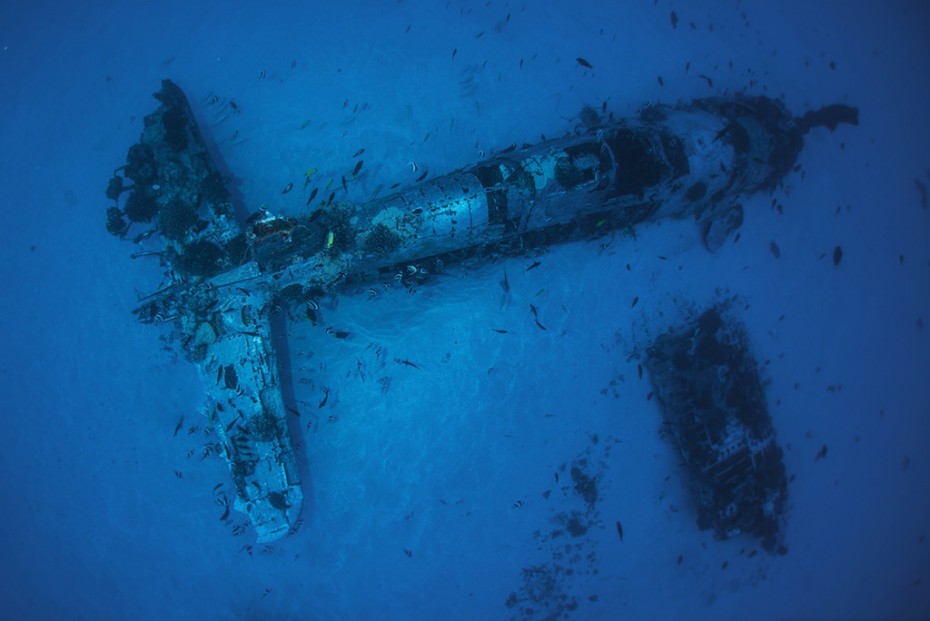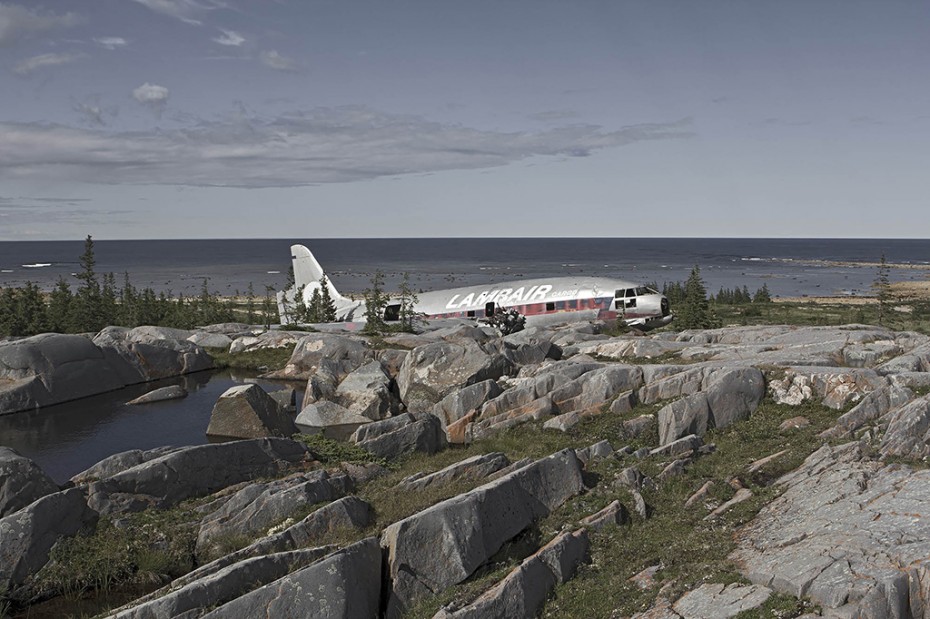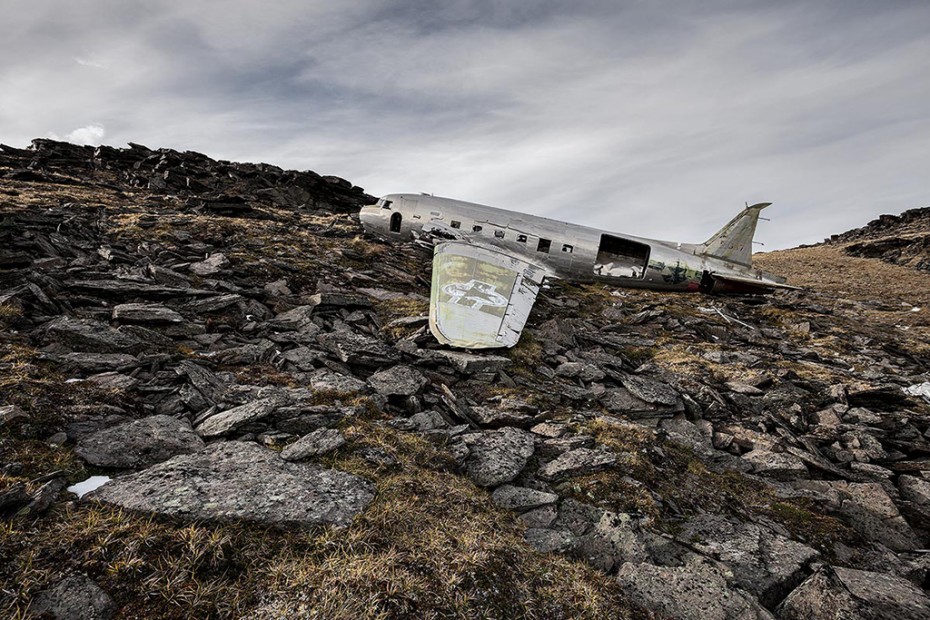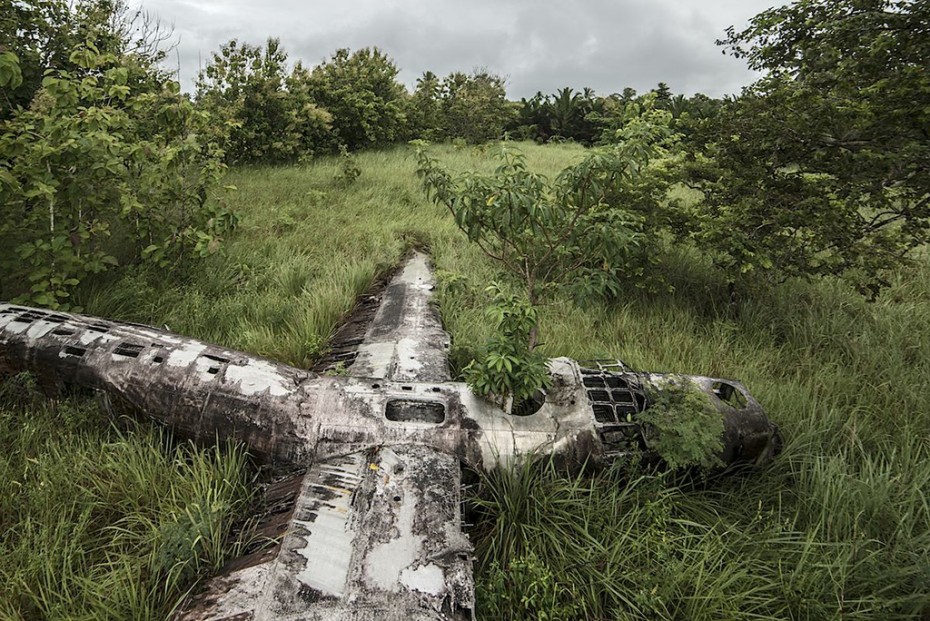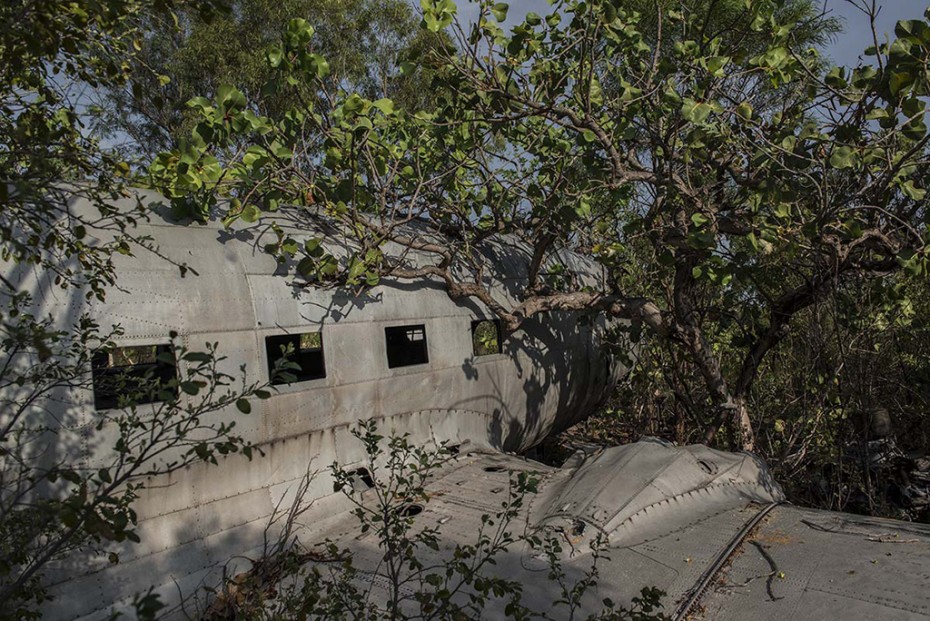 "Happy End is a photo-project about miracles in aviation history – 15 airplanes that had forced landings but ALL on board survived and were rescued from  remote locations. The planes have been abandoned in the middle of  nowhere for 10 years and up to 70 years.
By Dietmar Eckell.
5. WWII bomber jacket from the crew of the "Double Trouble"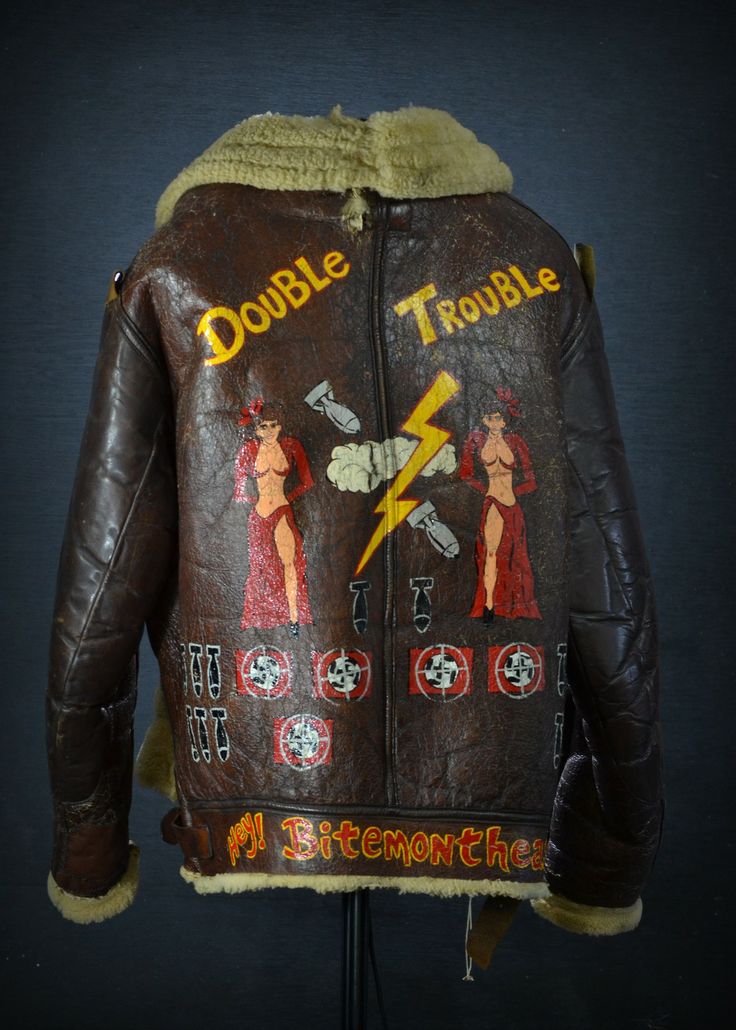 Up for auction at Savo Auctioneers LLC. Found via Pinterest.
6. The Real Dress that inspired the Titanic Wardrobe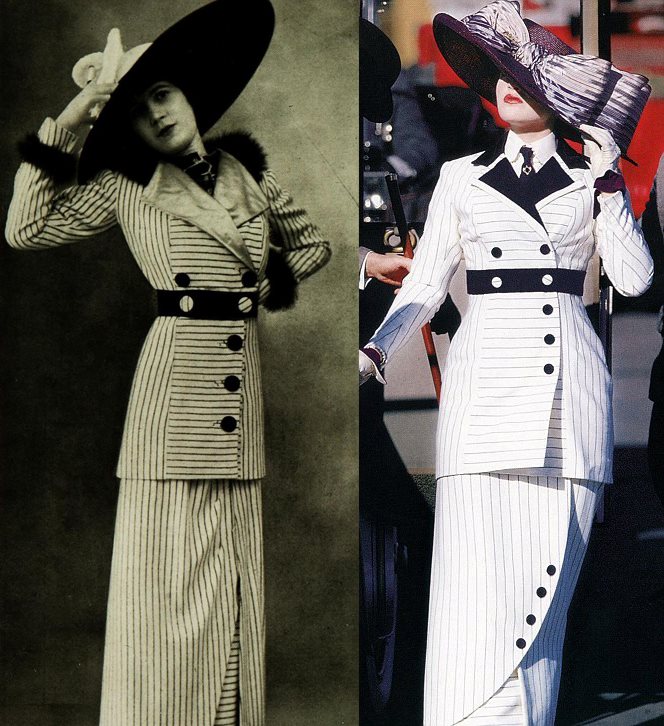 Actual vintage photo of the dress that inspired one of Rose's dresses from Titanic.
Found on Tumblr.
7. The Jacobin Pigeon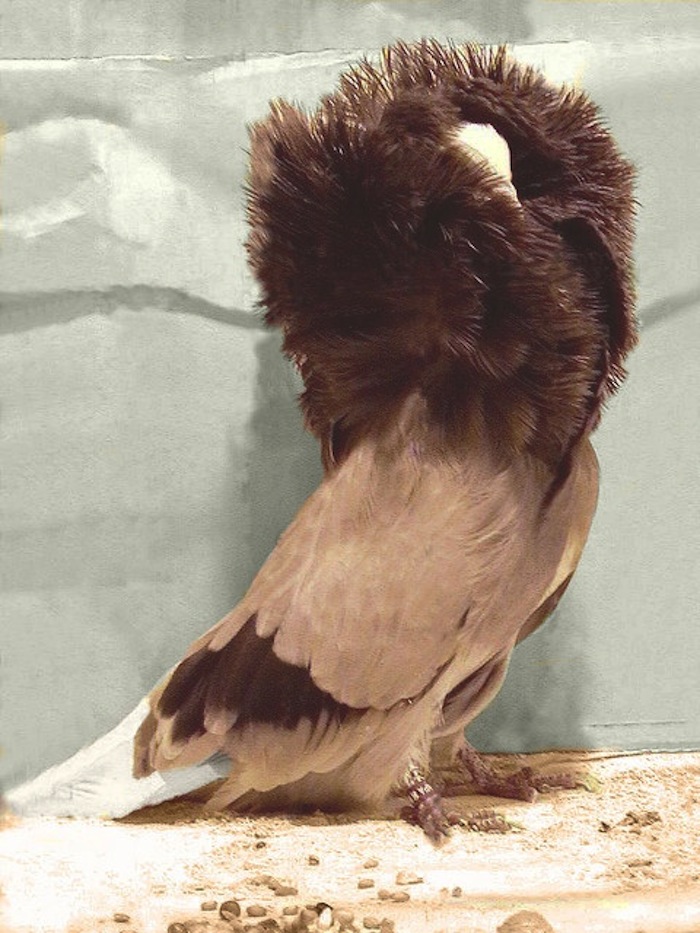 More unusual pigeons found on Pinterest.
8. This Fireplace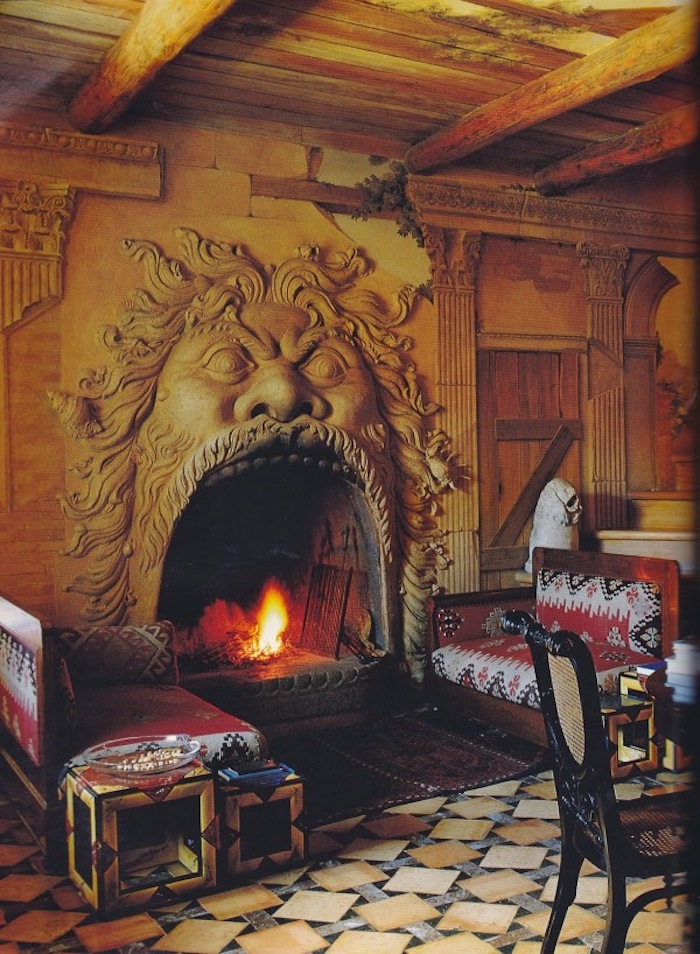 The Tower of Peretti, Elsa Peretti's holiday retreat on the Tuscan coast was a ruin of a watchtower on the steep and craggy cliffs built by Spanish invaders in the 16th-century as a military lookout between the Tuscan archipelago and the island of Corsica. After many attempts Peretti could not turn the awkward and spartan interiors with their thick stone walls, cell-like rooms and cracks for windows into welcoming spaces. Enter friend and maestro of atmosphere, Milanese architect Renzo Mongiardino.
Take a tour of the house, found on Art of the Room.
9. A Non-Stop Sofa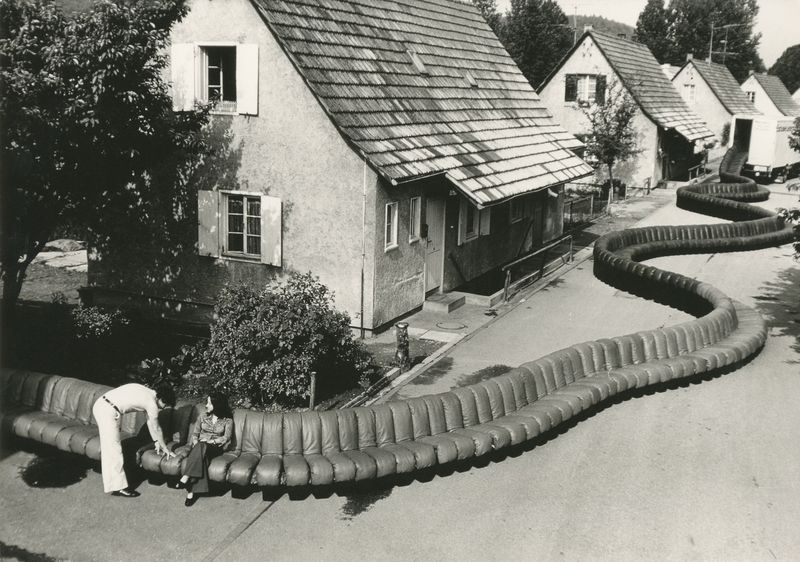 Photographed by German born LIFE Magazine photographer Ralph Crane, in Allegmagne, Germany, in 1967. The image shows two people enjoying the popular Non Stop Sofa; a design by European furnishing company de Sede that was sold through 1970's. The sofa came in a variety of sizes and colors and bent so that it could be perfectly straight or curved into a semi-circle.
Found on FvF
10. These Basketball backboards






"Literally Balling", a series of stained-glass and crystal-netted basketball backboards by Victor Solomon. Just because.
11. The Restaurant that just won the 2015 White Guide Global Gastronomy Award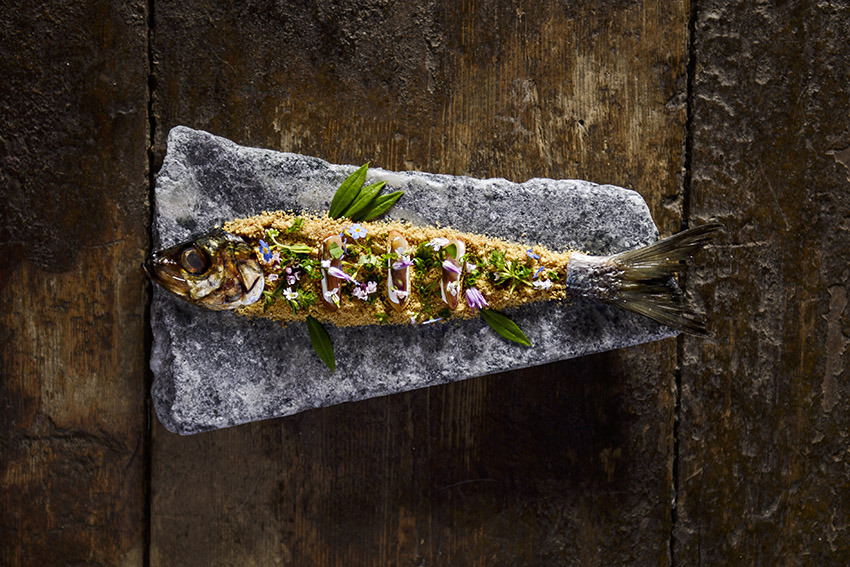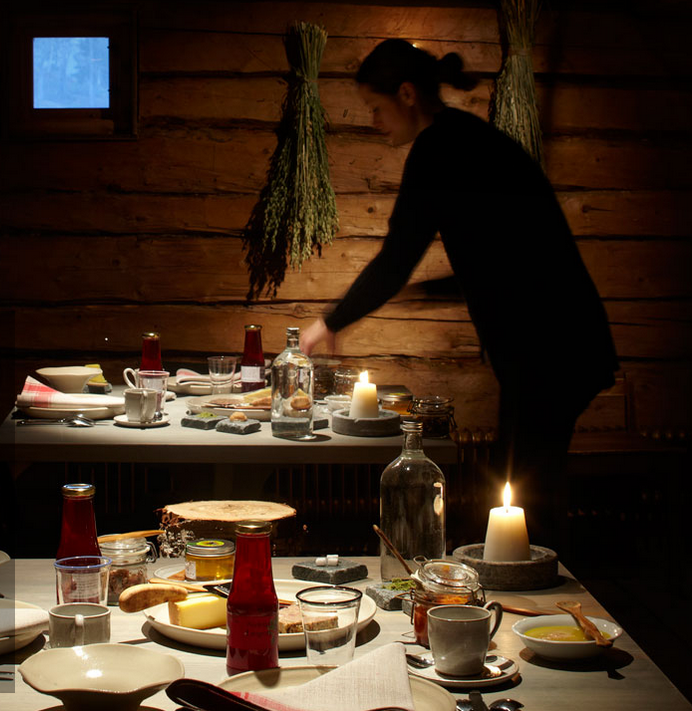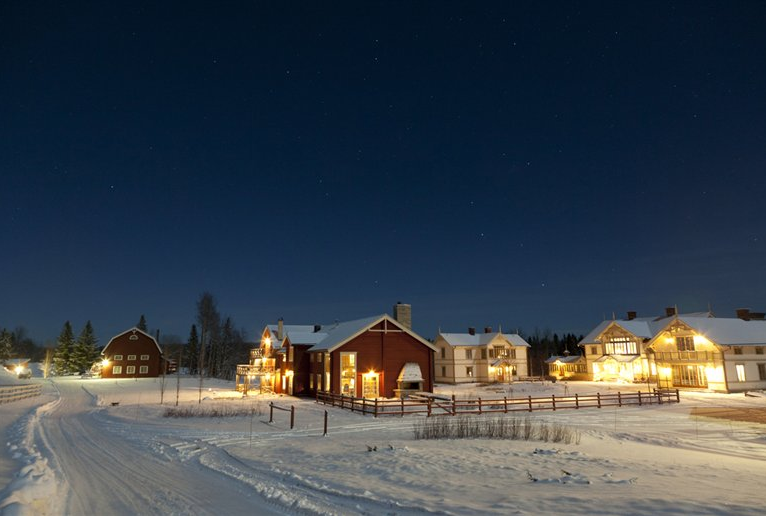 "…Gleaming as a Northern light far and beyond, extracting the innermost secrets of his local woods, fields and waters, with the deepest understanding of his terroirs, their potential and margins of sustainability, with the doorway ajar to the parallel universe of microbiology, all delivered in a stunning restaurant culture bridging history and future, local with global, science with art – seasoned with poetry and humour."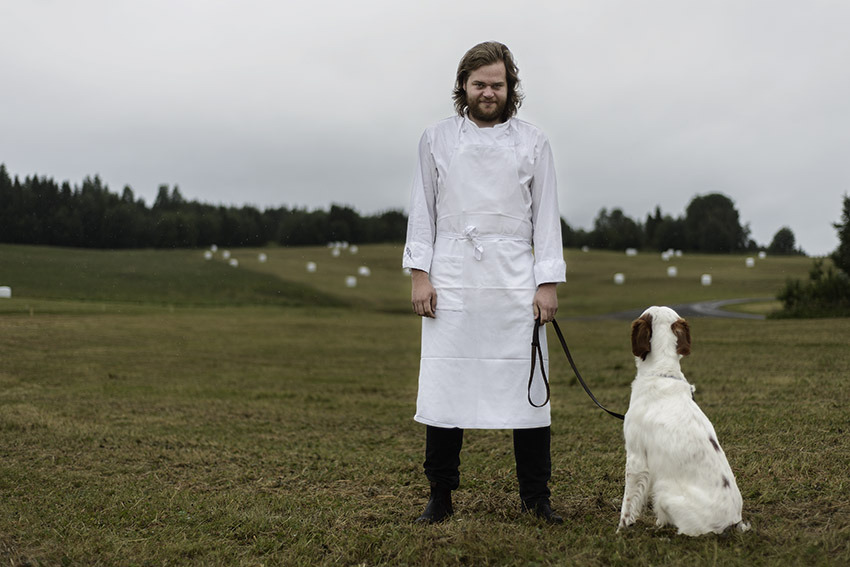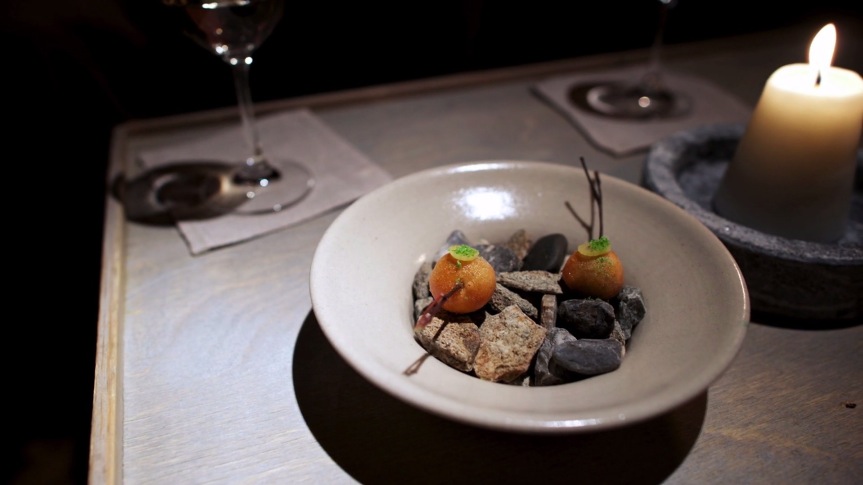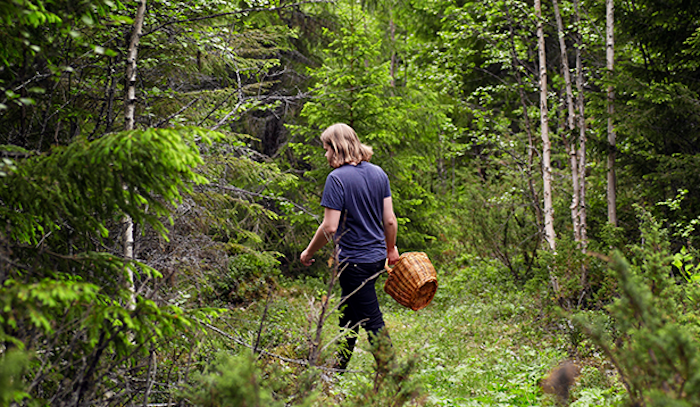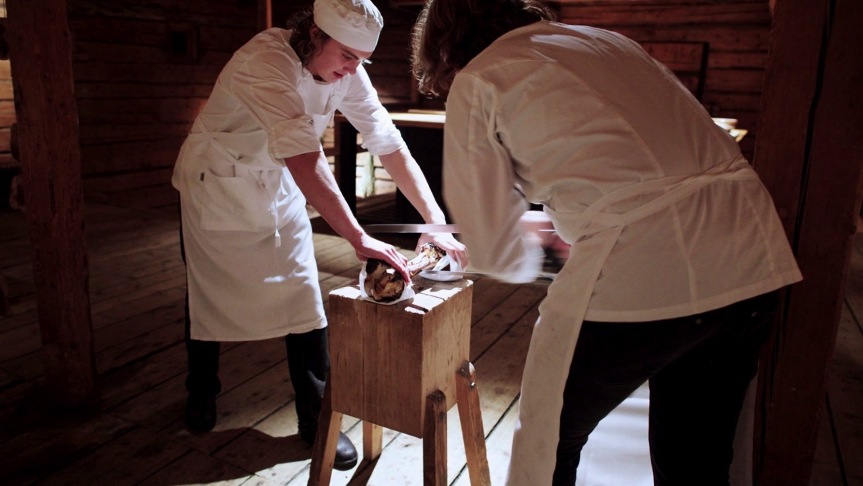 Fäviken Magasinet is located in the Northern part of Sweden, housed in an old dairy farm. The restaurant also offers diners the possibility to reserve a room for one night.
Found on Kateoplis.
12. A Lost Sherlock Holmes Book found in Historian's Attic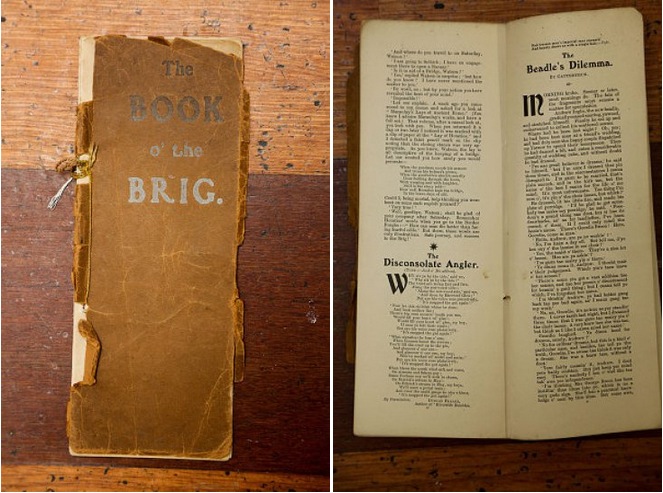 An historian has unearthed the first unseen Sherlock Holmes story in more than 80 years that Sir Arthur Conan Doyle wrote to help save a town bridge. He was given the 48-page pamphlet more than 50 years ago by a friend, but forgot about it until recently when he looked in the attic. Find the full story on The Telegraph.
13. Charlie Chaplin and prima ballerina Anna Pavlova, 1922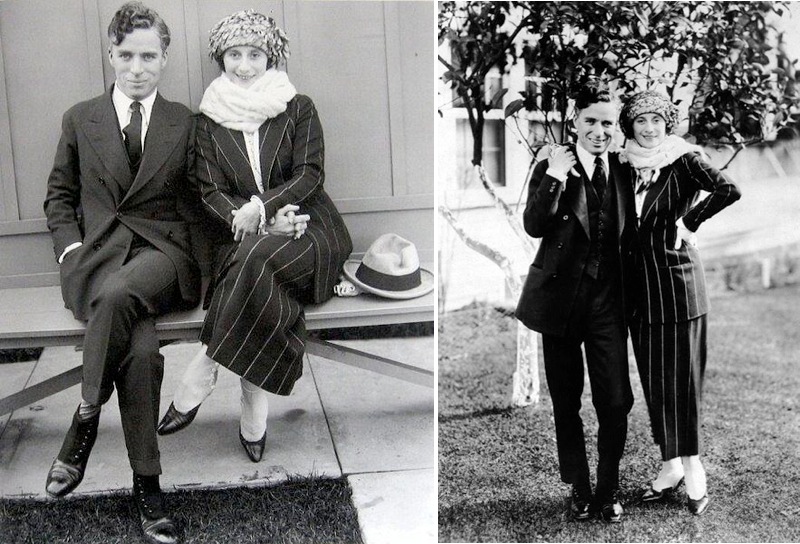 Found on History in Pics.