1. These school chalkboards frozen in time, untouched since 1917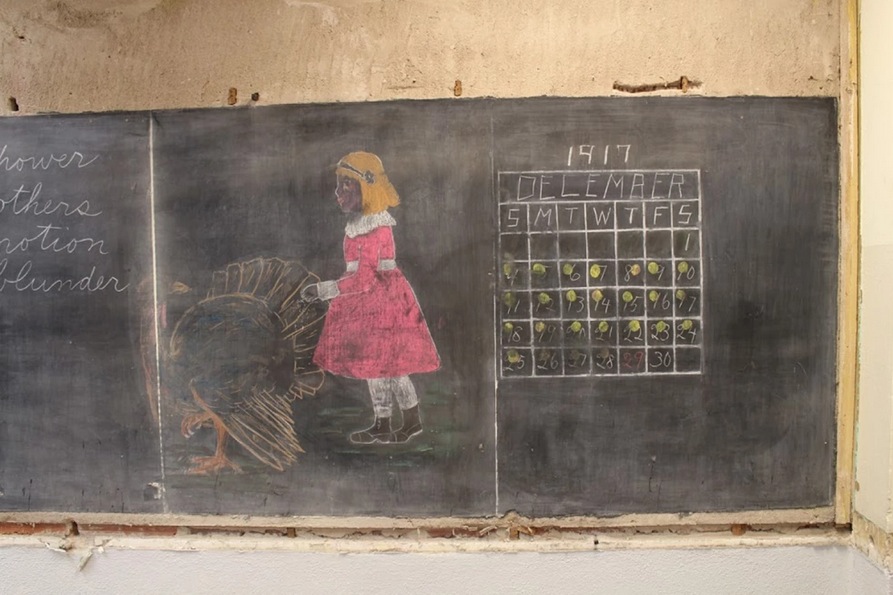 This week, contractors removing old chalkboards at Emerson High School in Oklahoma City made a startling discovery: Underneath them rested another set of chalkboards, untouched since 1917.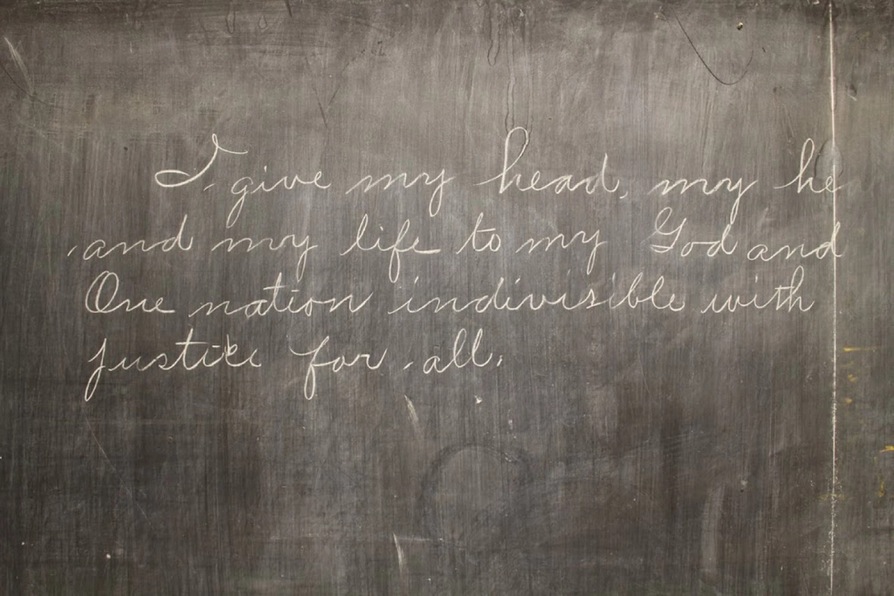 "The penmanship blows me away, because you don't see a lot of that anymore," Emerson High School Principal Sherry Kishore told the Oklahoman.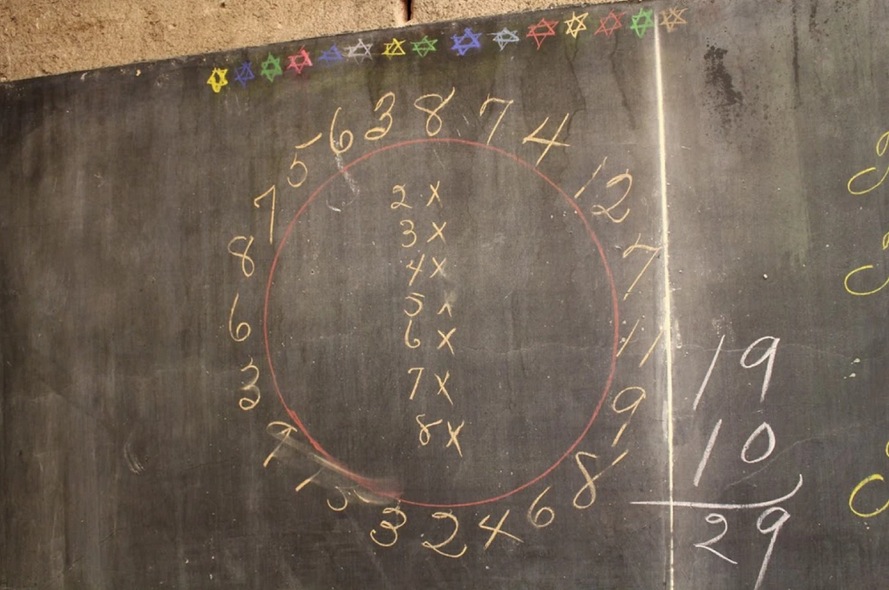 A wheel that apparently was used to teach multiplication tables appears on one board. "I have never seen that technique in my life," Kishore told the Oklahoman.
The chalkboards being removed to make way for new whiteboards are in four classrooms, according to the Oklahoma City Public School District. A spokeswoman said the district is working with the city to "preserve the 'chalk' work of the teachers that has been captured in time."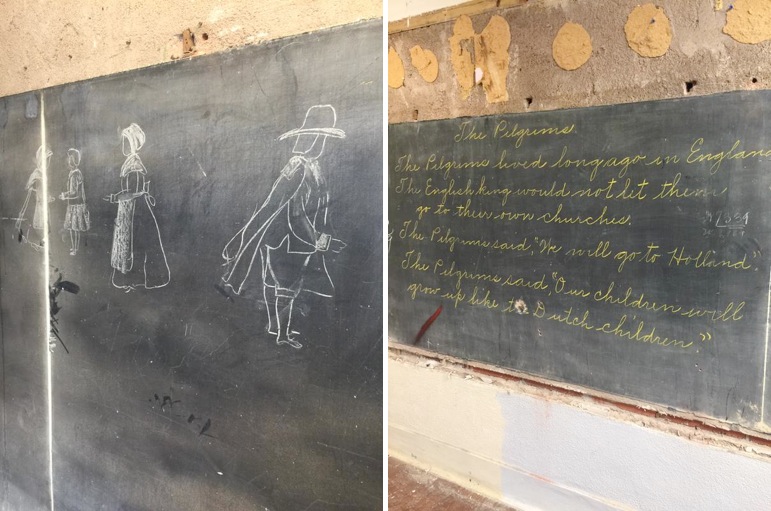 The boards carry not just teachers' work, but also that of students, and every room has a lesson on pilgrims, according to the district. "Their names are here; I don't know whether they were students in charge that day that got to do the special chores if they were the ones that had a little extra to do because they were acting up," Kishore said. 
Found via the Washington Post.
2. Brigitte Bardot at the Pub and other never-before published pictures of her

Ray Bellisario was "the first modern-day paprazzo", particularly loathed by the Royal Family for his tireless pursuit of their private moments. In 1968, he took these photographs of French megastar Brigitte Bardot in London after spotting her on London's Oxford Street. As he tells it:
"I'd just bought a new car. It was a Ford Consul which I'd parked right behind us. So I grabbed her arm and I said, 'Come with me,' and she did! And she said, 'Oh, this is fun, I've been kidnapped!'"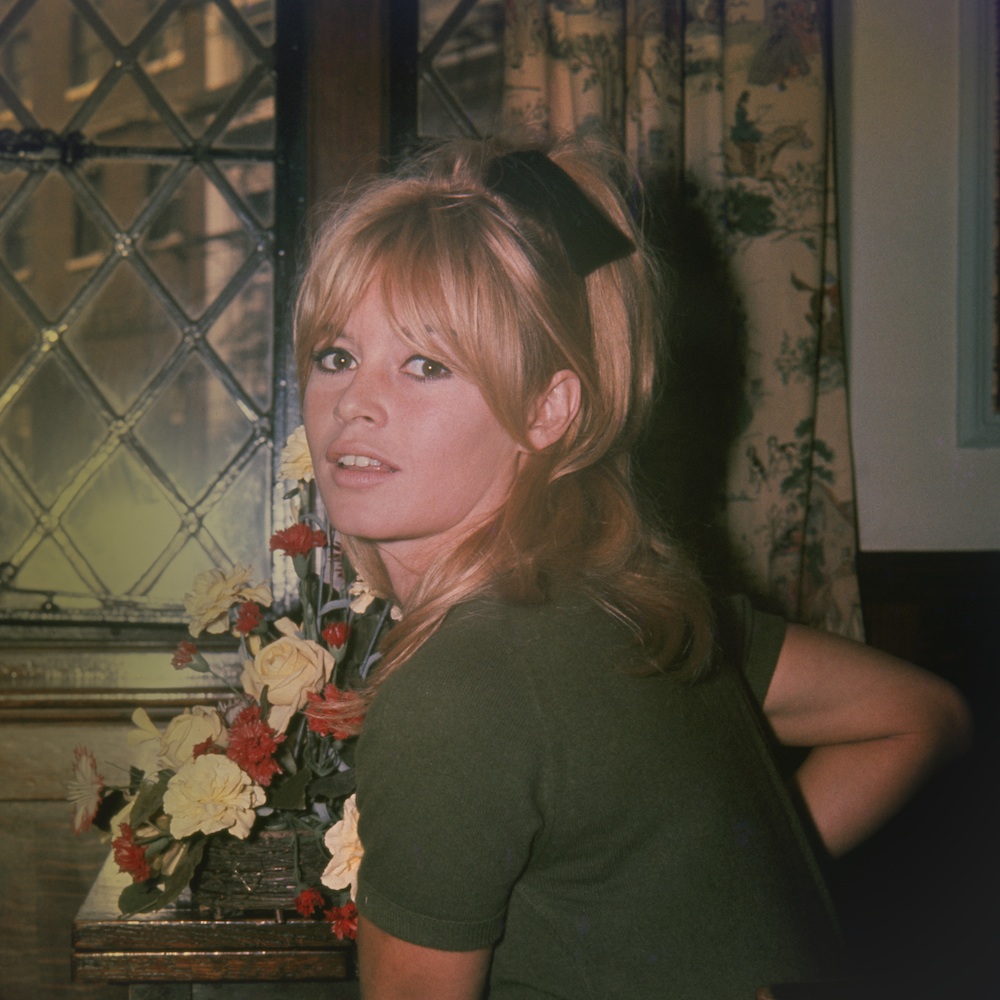 He took to a pub on nearby Albemarle Street.
Bardot was there to promote the movie Shalako. Then 34-year-old, the actress went to the pub and browsed the Selfridges department store.

Two years ago, Bellisario began selling off his collection—much of it unpublished—for charity; his previously unseen photos of Brigitte Bardot are now being shown at Dadiani Fine Art gallery, a far cry from the Euro-tabloids that made him famous. 13 Unseen Photographs, London 1968 show Bardot as a much more willing subject than the Royals.




Found via Flashbak and Dangerous Minds.
3. This Enormous Roman Mosaic Found Under Farmer's Field


A giant poolside mosaic featuring intricate geometric patterns has been unearthed in southern Turkey, revealing the far-reaching influence of the Roman Empire at its peak. The mosaic, which once decorated the floor of a bath complex, abuts a 25-foot (7-meter)-long pool, which would have been open to the air. 
"The plow had churned up bits of mosaic tile".

So far, the researchers have revealed about 40 percent of the mosaic. The floor is in "pristine" condition, Hoff said in a university video about the dig. It would have fronted an open-air marble swimming pool flanked by porticos.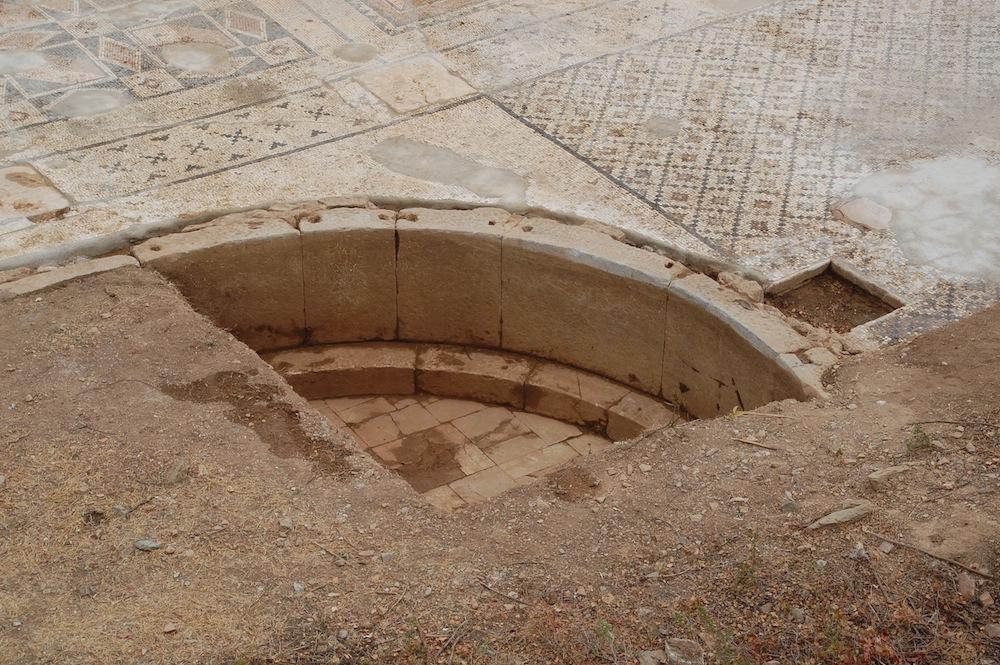 Found on Yahoo News.
4. Text Walking Lanes
After Chongqing in China and Washington DC in US, now Antwerp in Belgium has it's own "text walking lanes". A local smartphone specialist, MLab, discovered that a lot of people text while walking, then bump into each other and drop their smartphones. With broken screens, buttons or trashed cases as a result.
By jokingly placing "text walking lanes", they want to prevent smartphones from breaking.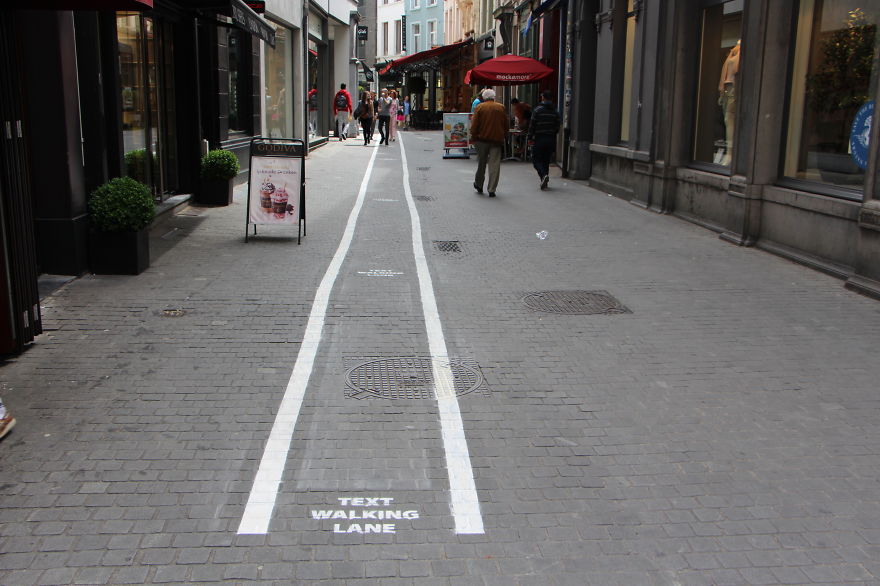 Found on Bored Panda.
5. This Airplane House in Lebanon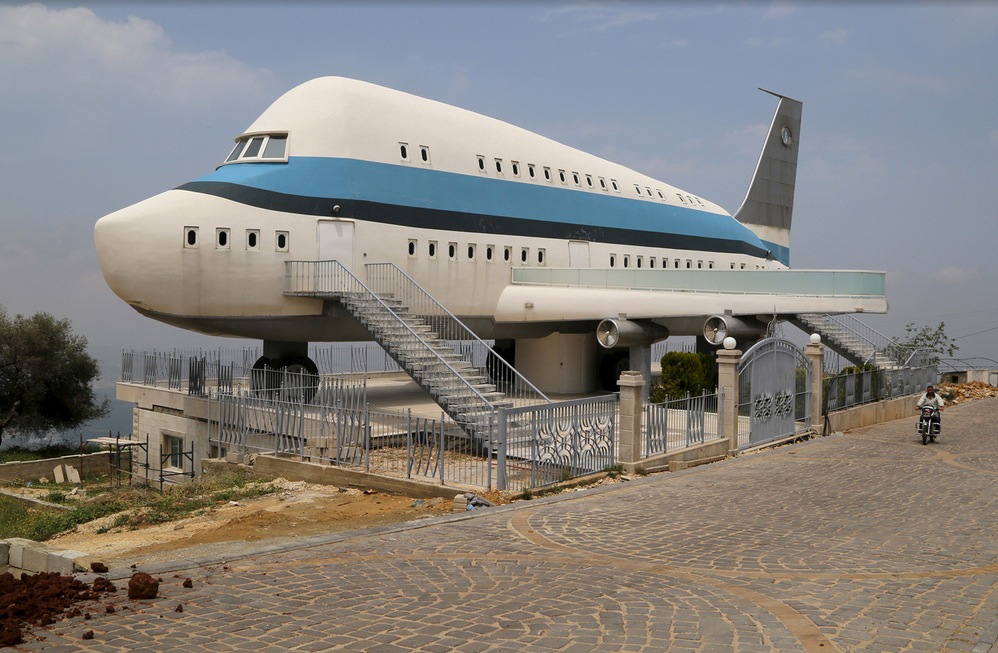 An airplane house in the village of Miziara, Lebanon. Miziara prides itself on building residential homes that resemble ancient Greek temples and Egyptian ruins, or this one, built in the shape of an Airbus A380. Found on the Atlantic.
6. These Vintage Travel Posters from the bible of Mid-Century Airline Advertising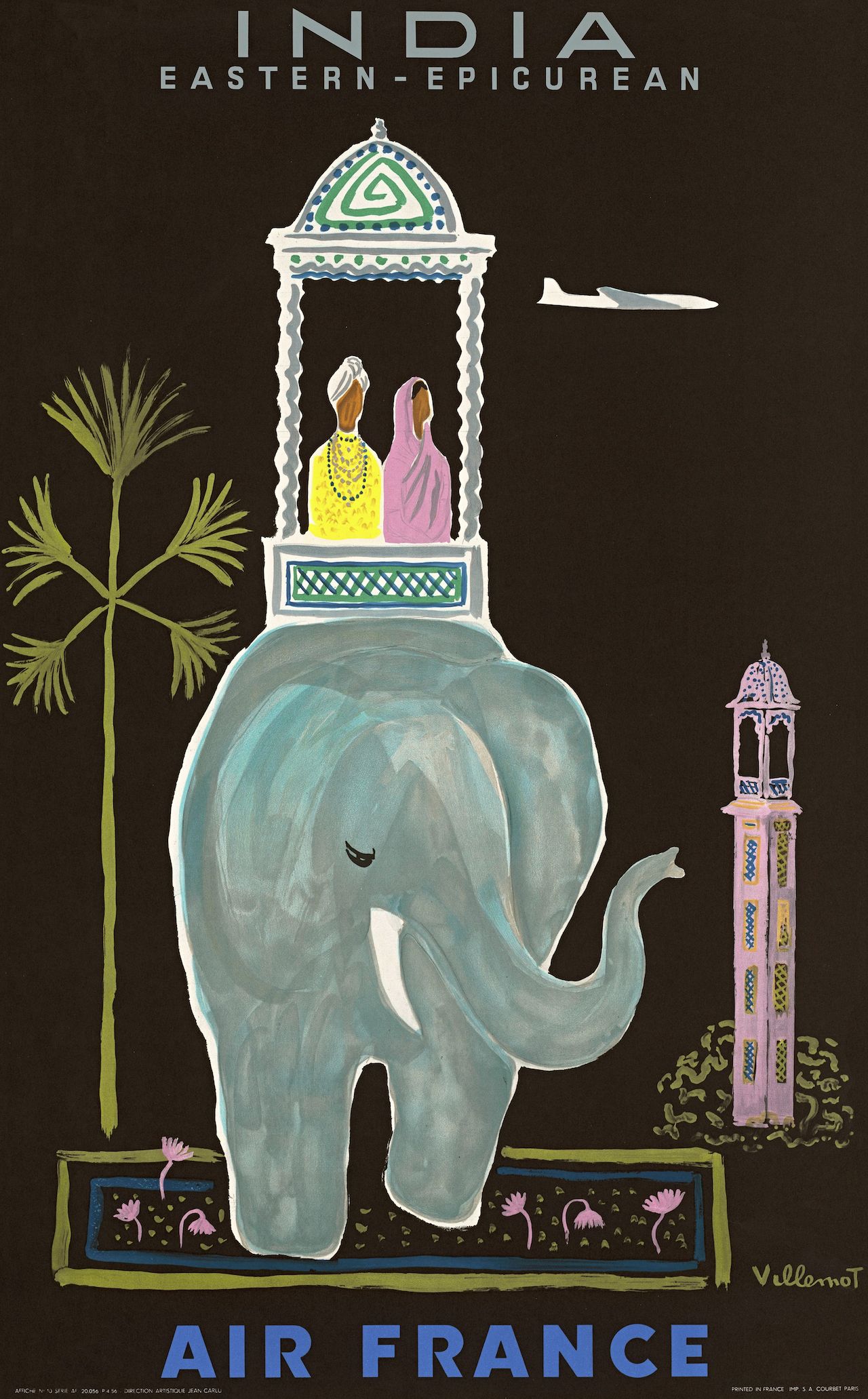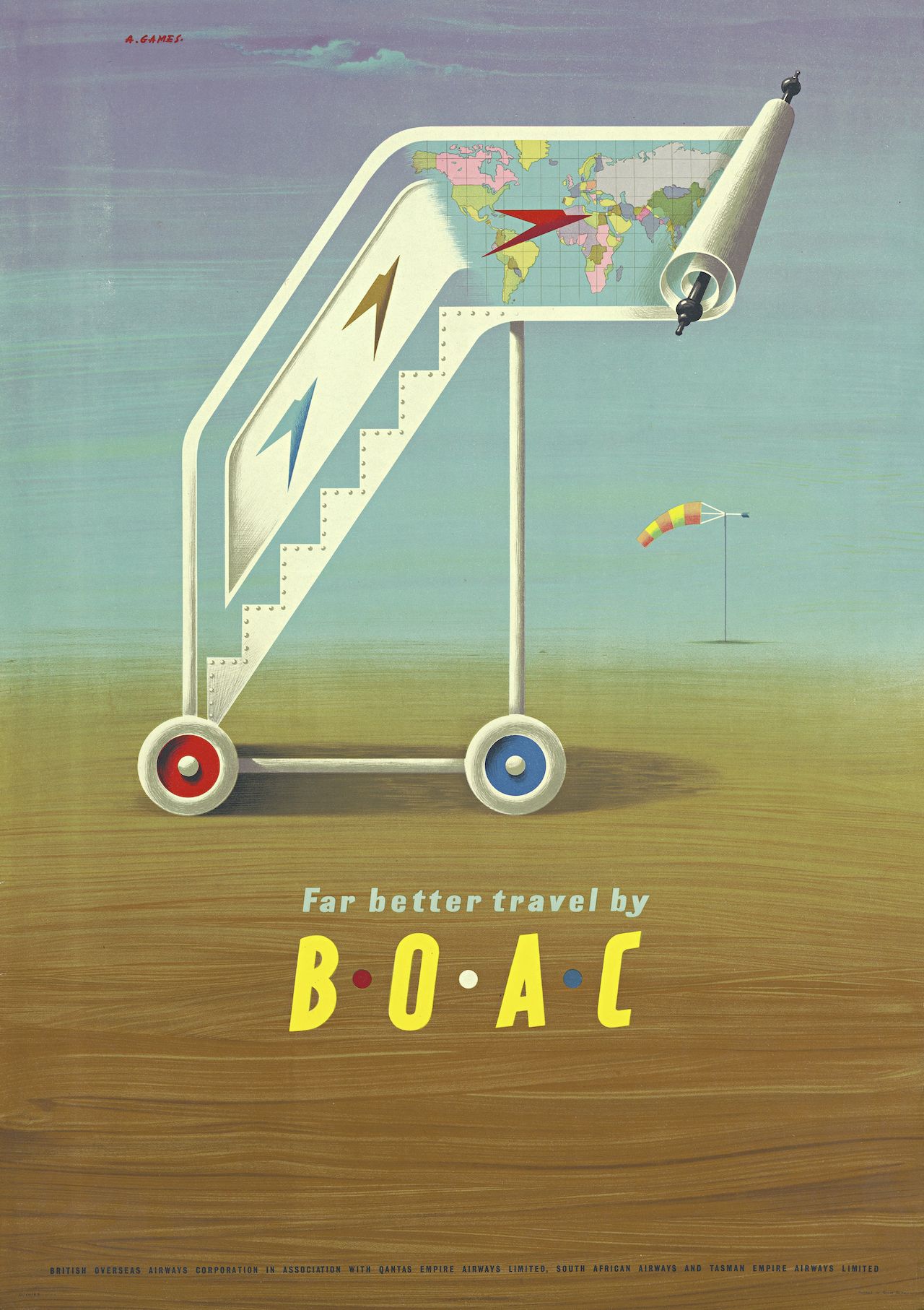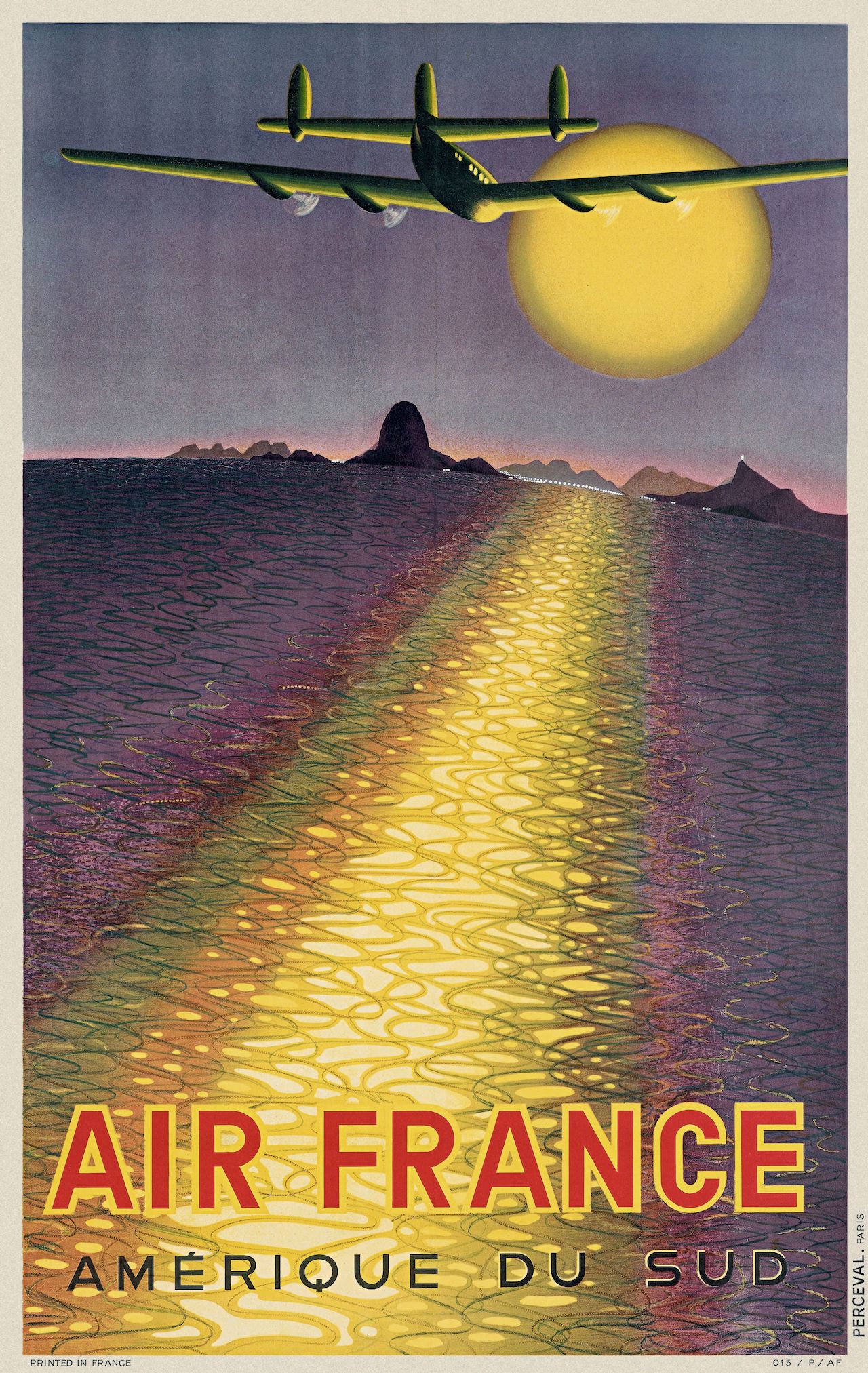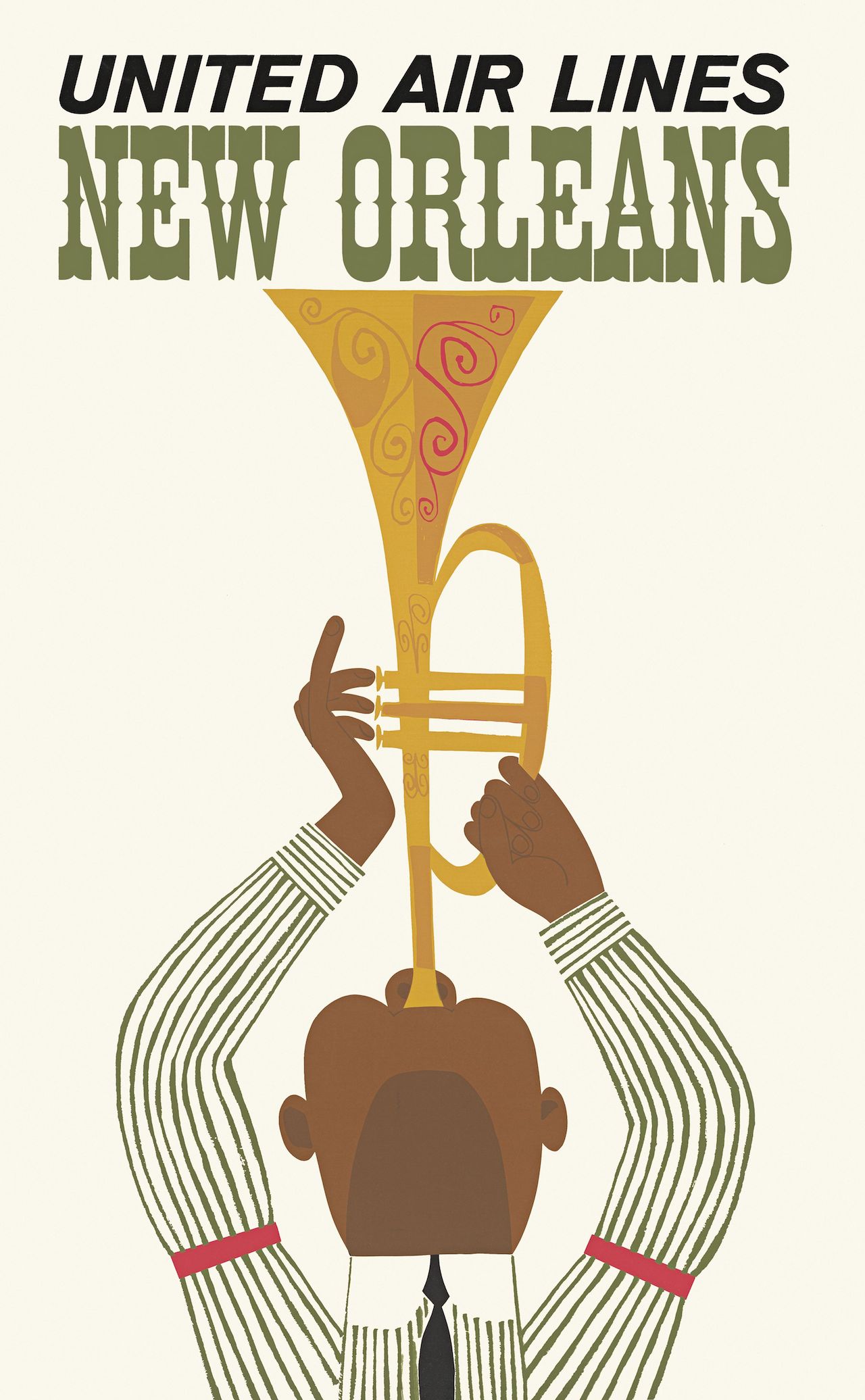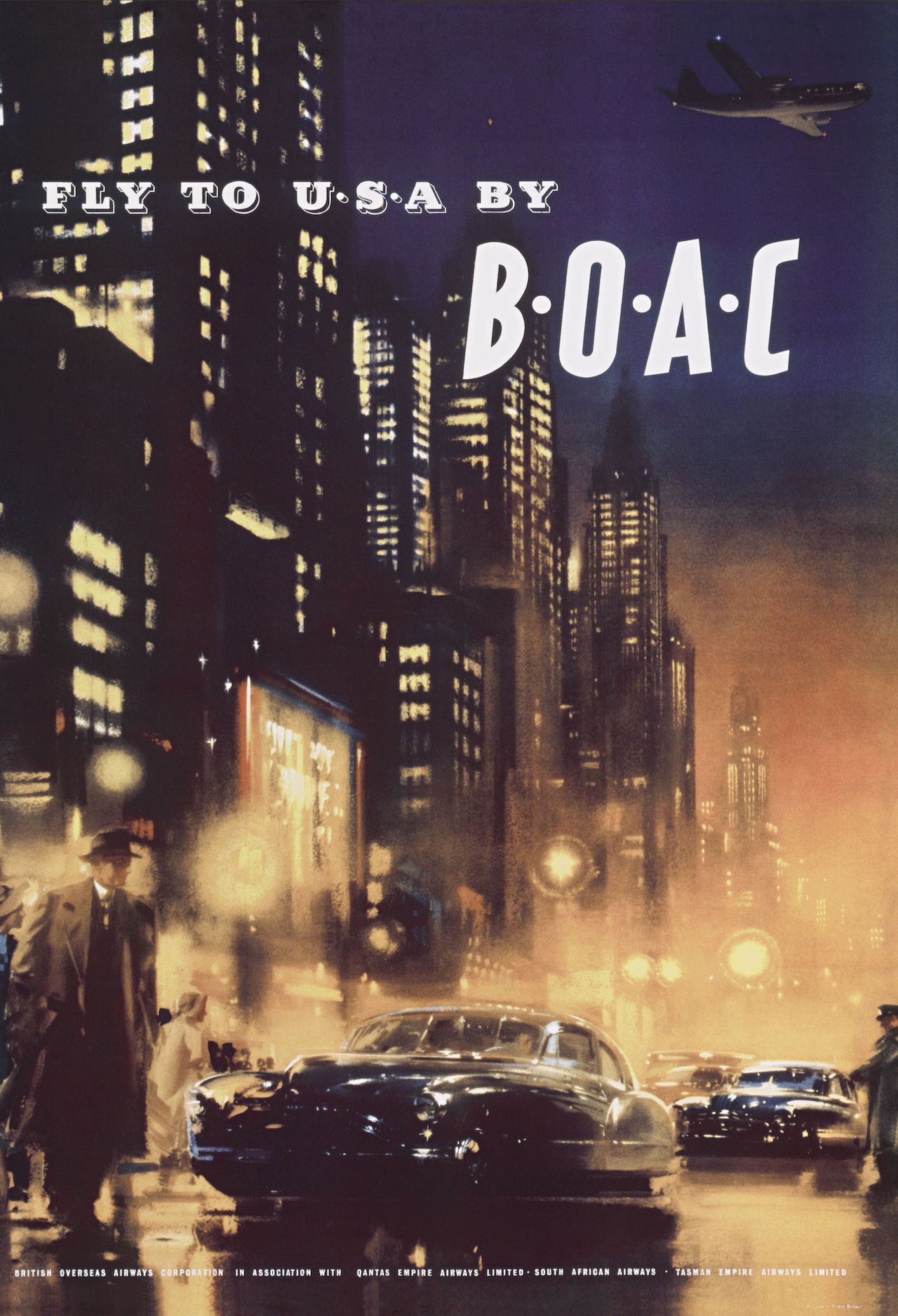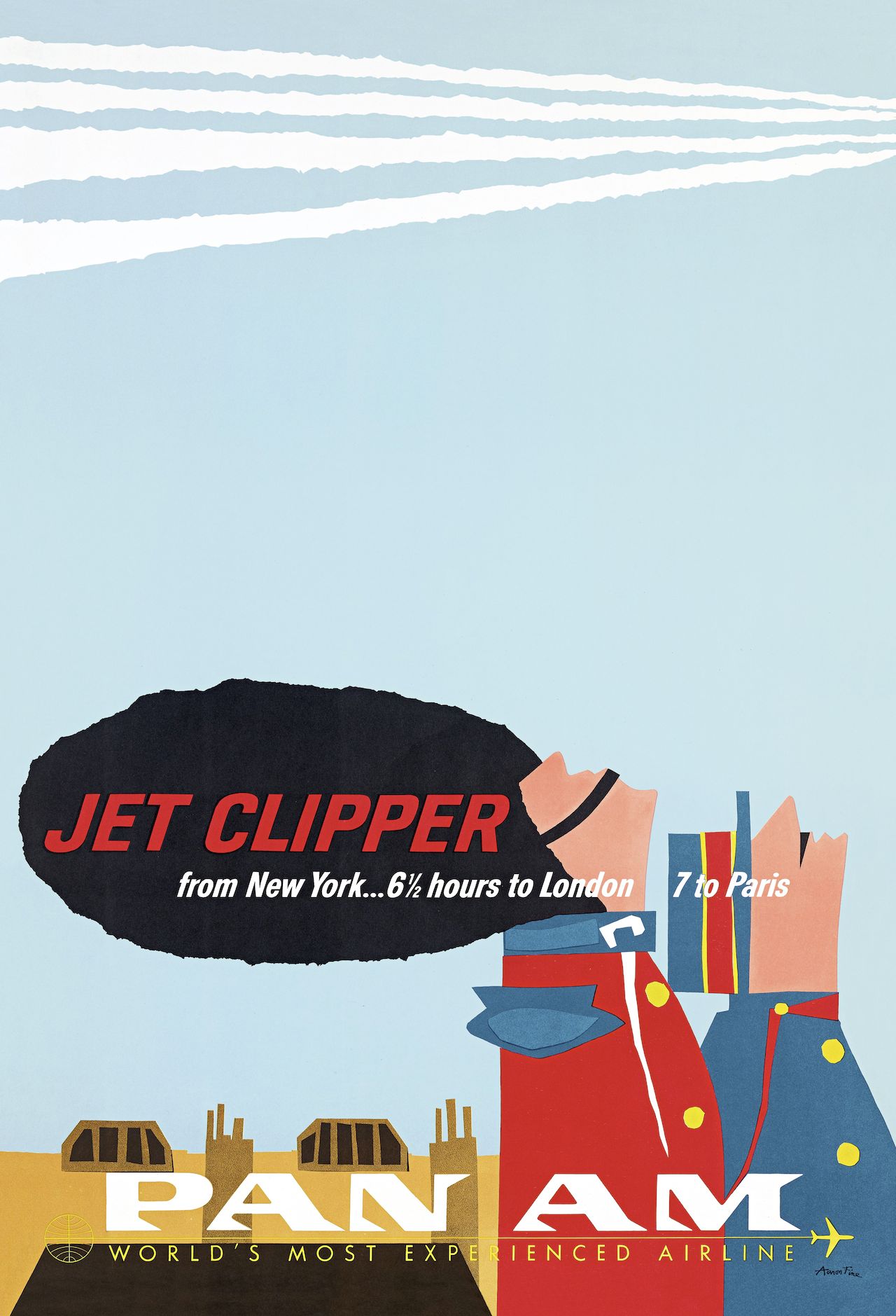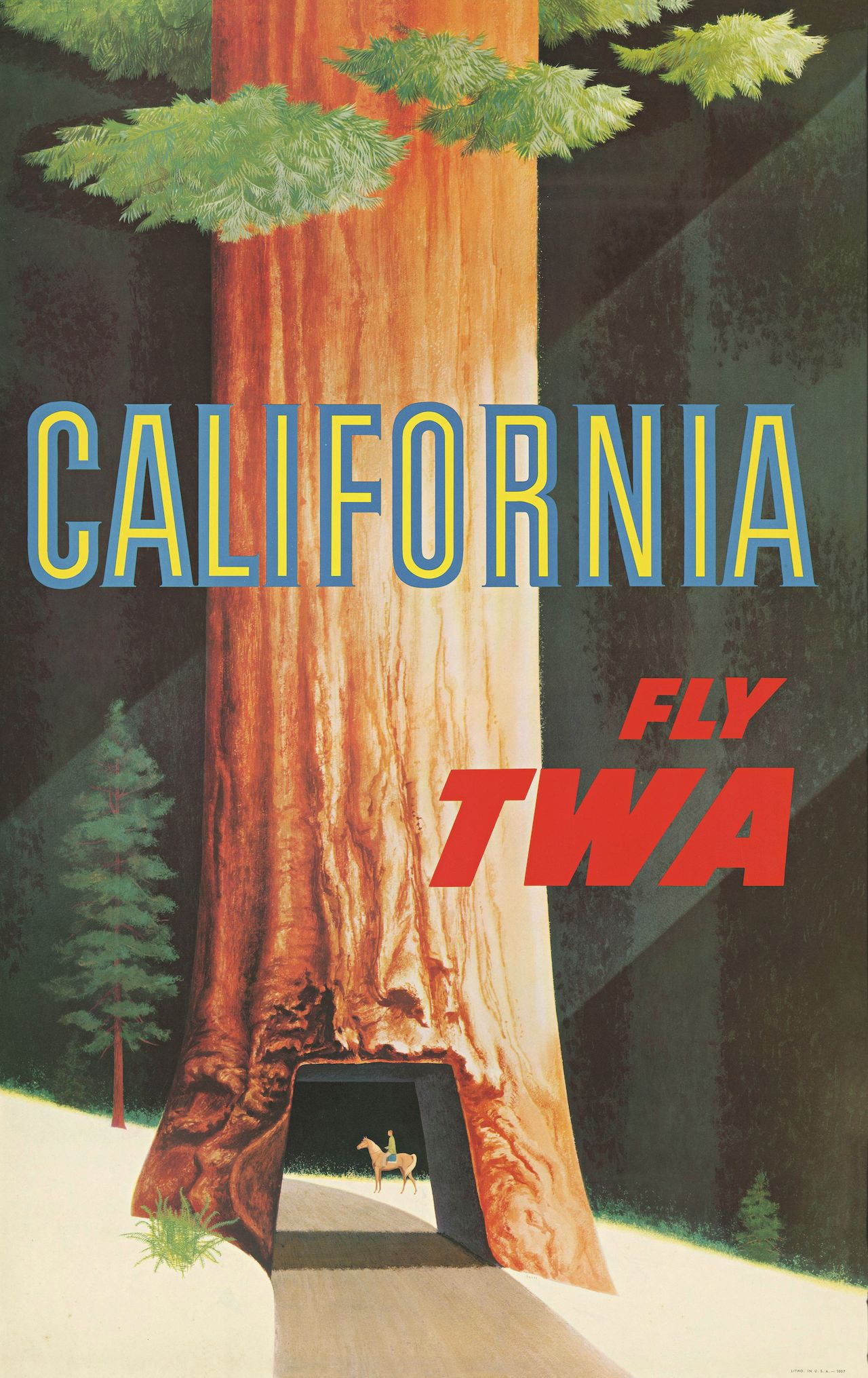 Weighing in at about 14 pounds, Airline Visual Identity the most lovingly printed and comprehensive books on airline posters available, with work by design icons like Saul Bass, Massimo Vignelli, and Mary Wells Lawrence alongside anonymous creators. Available from Amazon.
7. Ronald Reagan as a Paid Cigarette Model, before becoming President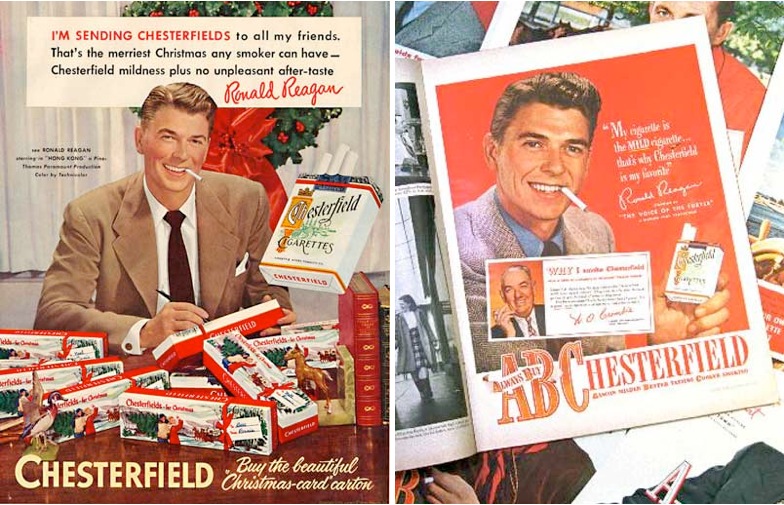 Long before Ronald Reagan was the governor of California or the 40th president of the United States, he made money posing in cigarette advertisements.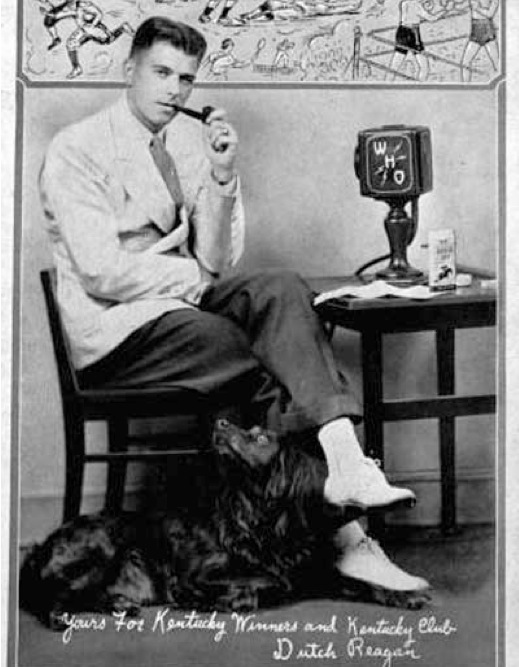 Although his modeling relationship with the tobacco industry dates to at least the 1930s when he was a radio sportscaster, business picked up after he became a well known Hollywood actor, and he continued to model for them (above: An early 1932 ad from his career as a radio sportscaster features Reagan endorsing Kentucky Winner cigarettes and Kentucky Club pipe tobacco.)
Found on Forgotten History Blog.
8. Children in iron lungs before the advent of the polio vaccine in 1937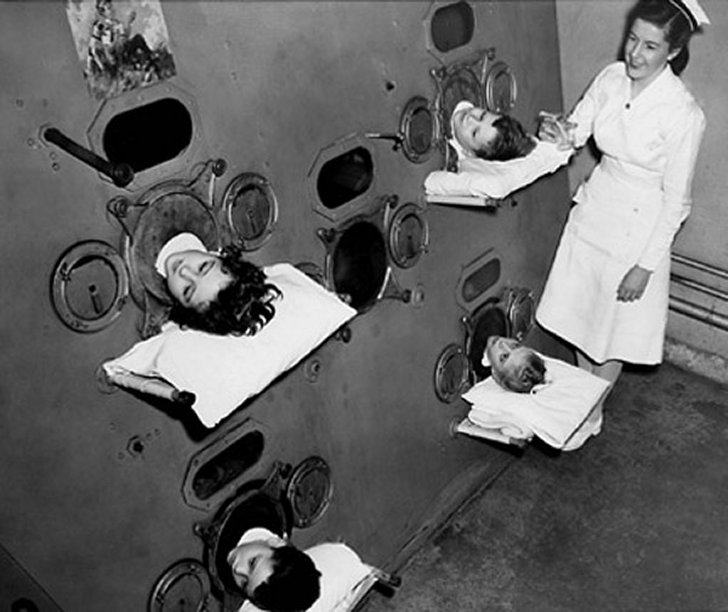 A rather terrifying image of children inside a negative pressure ventilator, often referred to colloquially as an iron lung, a form of medical ventilator that enables a person to breathe when normal muscle control has been lost or the work of breathing exceeds the person's ability.
Found on Slightly Warped.
9. The only Alcatraz escapees who remain unaccounted for.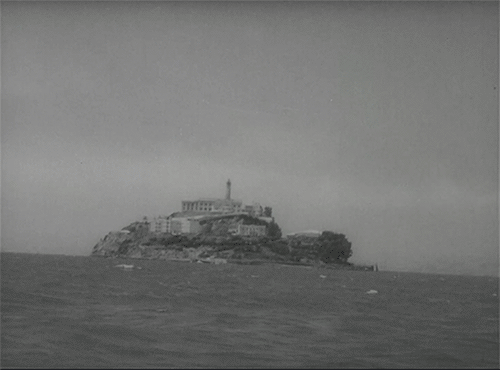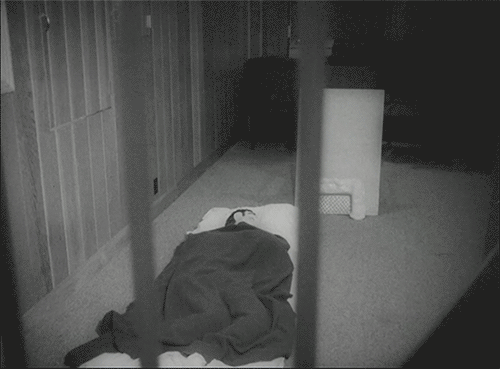 "Three bank robbers, serving long terms, fashion dummies for their beds and go AWOL after scratching through the cement walls of their cells". 


On June 11, 1962,  inmates Frank Morris, Clarence Anglin, and John Anglin, escaped from the Federal Penitentiary on Alcatraz Island in San Francisco Bay. Covering their escape with dummy heads, the trio dug through their cell walls into ventilation shafts, using a raft fabricated from raincoats to leave the island.  They are presumed to have drowned in the inhospitable waters of the bay, although the U.S. Marshall's Service maintains an open file on them.  The three are the only Alcatraz escapees who remain unaccounted for.
Found via BackStory Radio
10. An Abandoned Chinese Fishing Village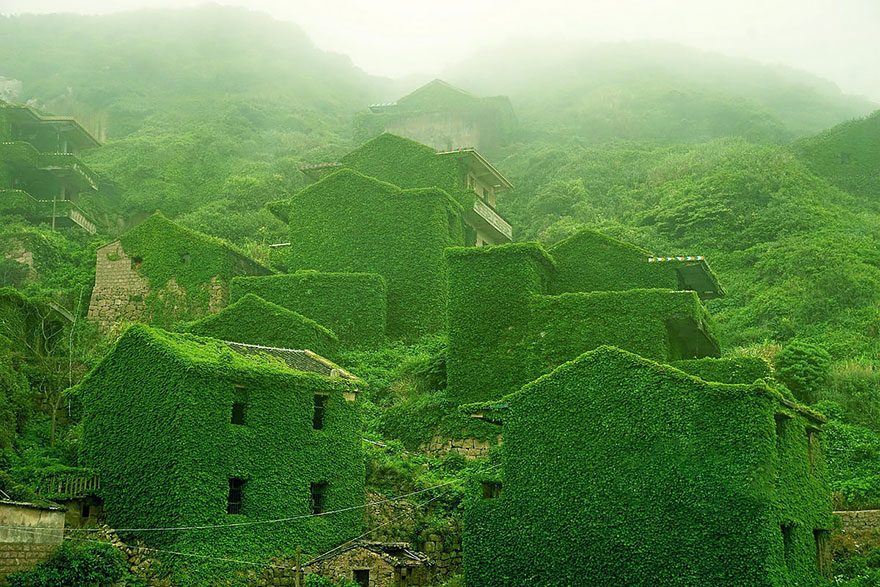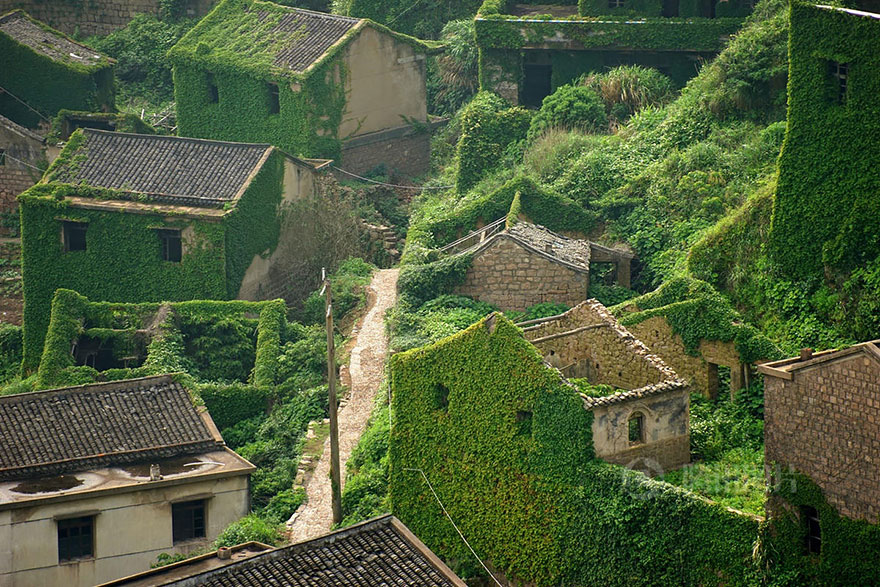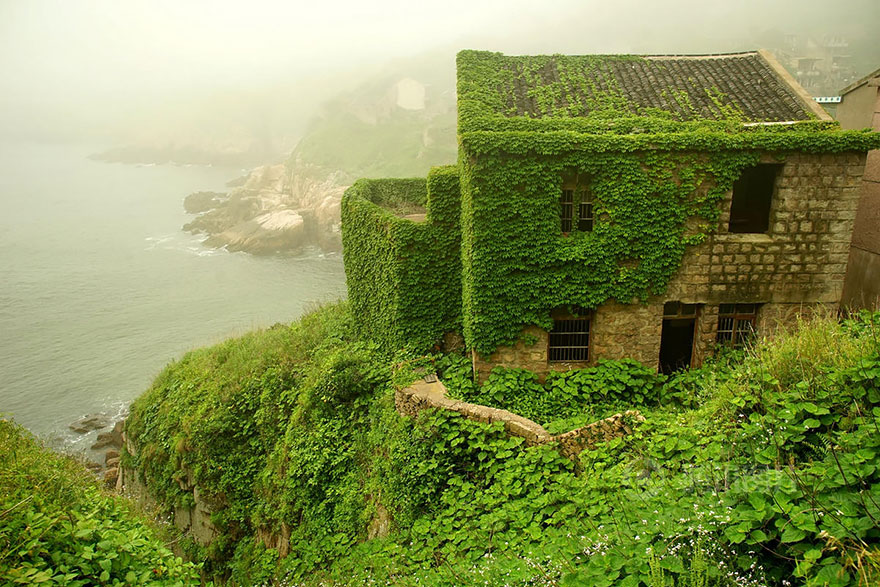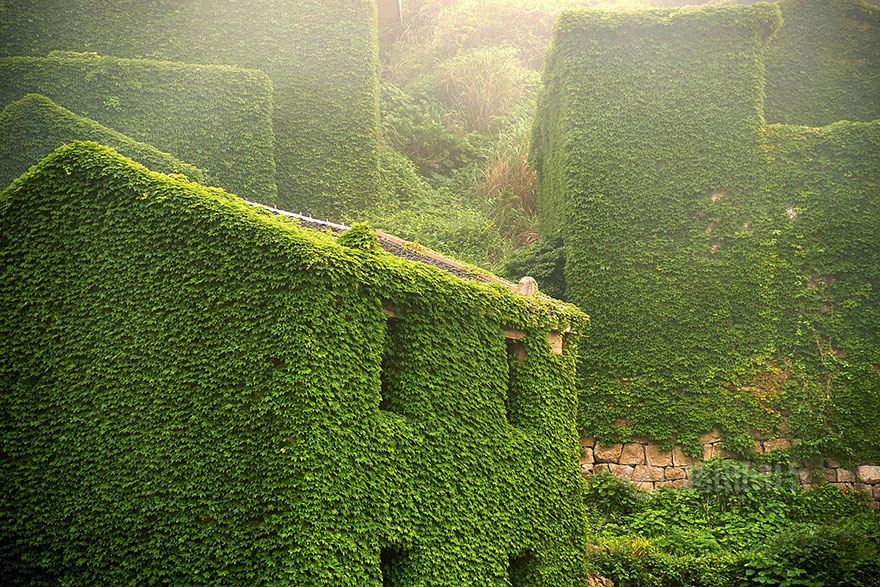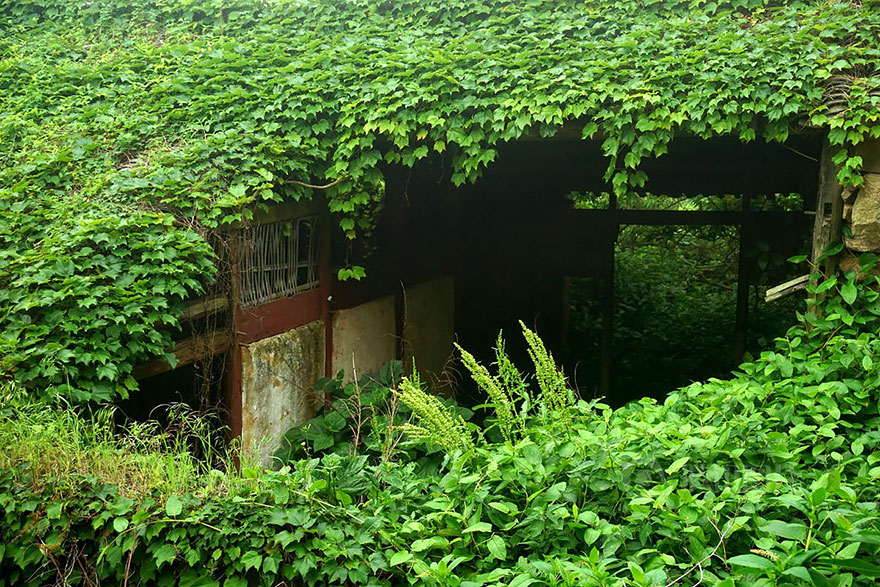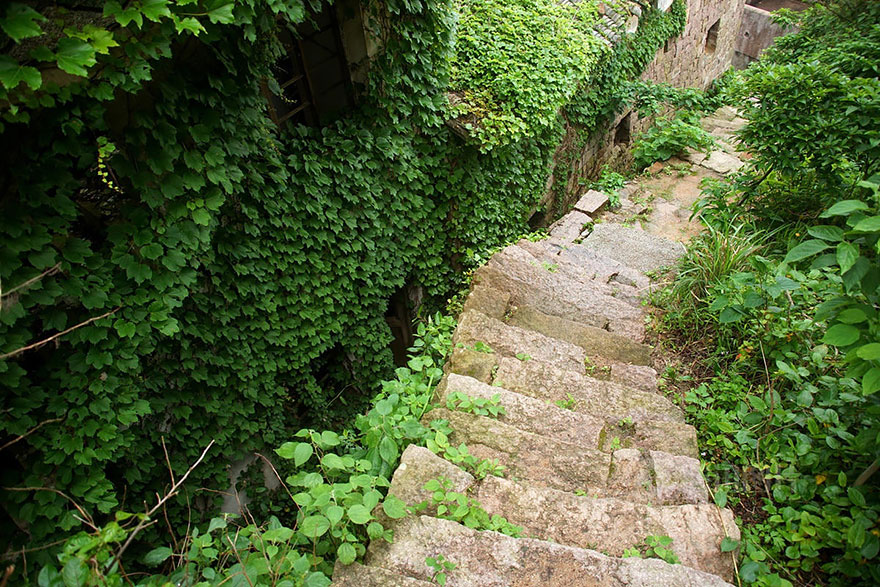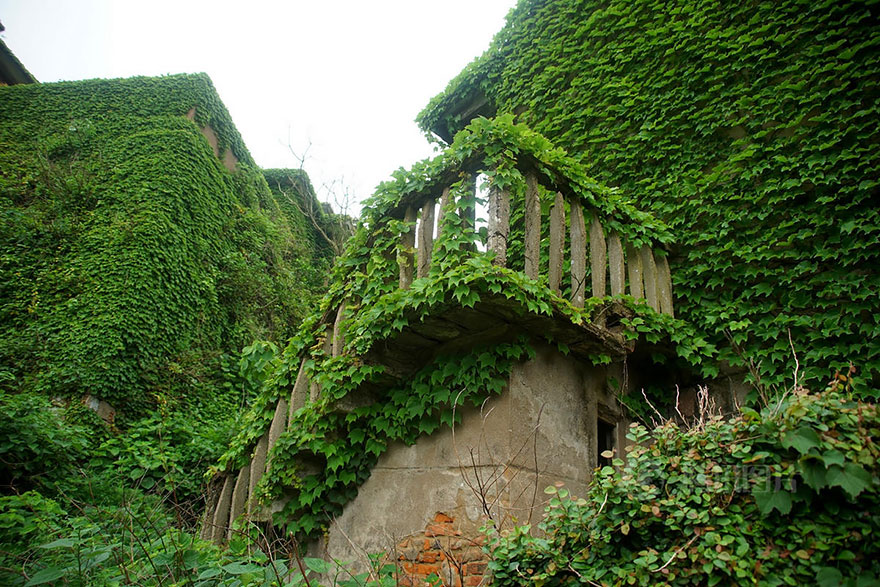 The village is located on Goqui island in the Shengsi Islands, near the mouth of the Yangtze River.
"It wasn't too long ago that China was home to thousands of tiny rural villages. Many of these villages are now being abandoned."–Good Magazine.
See the full photo story by a Nanning-based photographer Tang Nuhong.
11. Moe's Tavern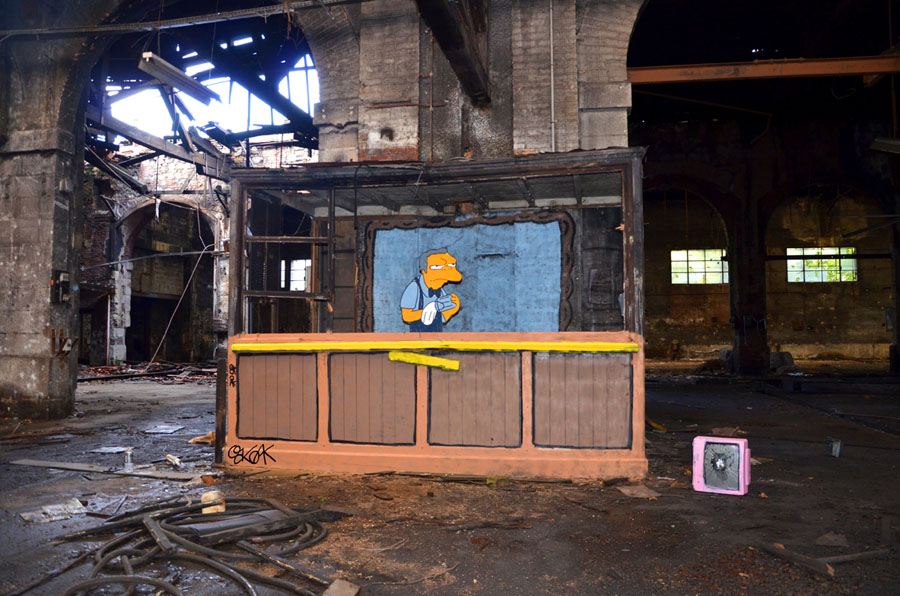 Photo found on Reddit.
12. The Ghostly Flintstones Amusement Park is for Sale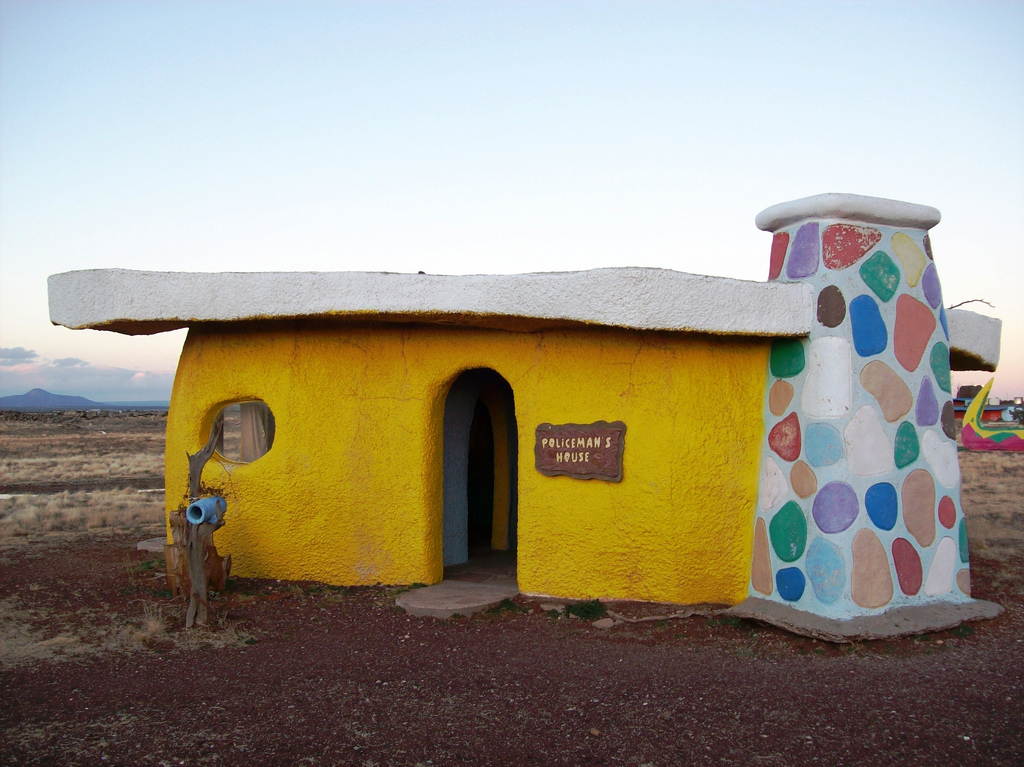 You may recall I wrote about Bedrock City in Arizona before they had a last attempt at renovating it and bringing back customers. Built over 40 years ago during the Route 66 roadside attraction craze, this lonely concrete replica of a cartoon town had seen better days. The widow who owns it is ready to finally retire and is now selling it for $2 million.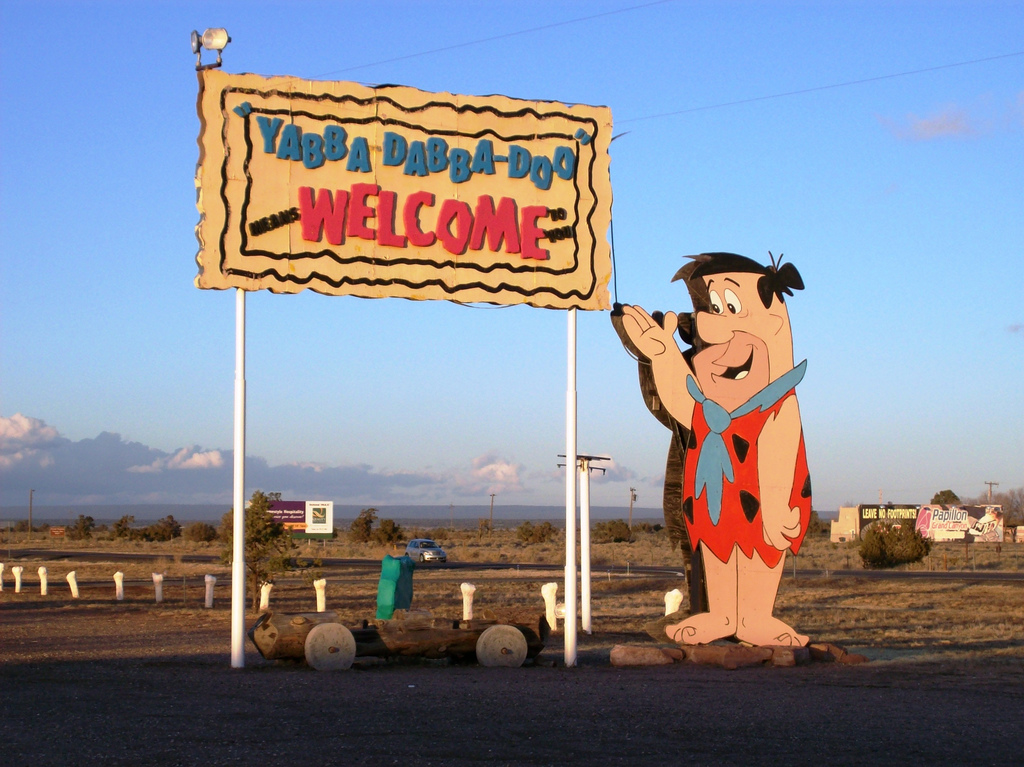 There's one catch: the license agreement with Hanna-Barbera, the studio behind the campy 1960s cartoon, "The Flintstones," is not a part of the sale and would need to be renegotiated.
Found via ABC News / See more pictures here and the sale brochure here.  
13. A Giant Typewriter is coming to the Burning Man Festival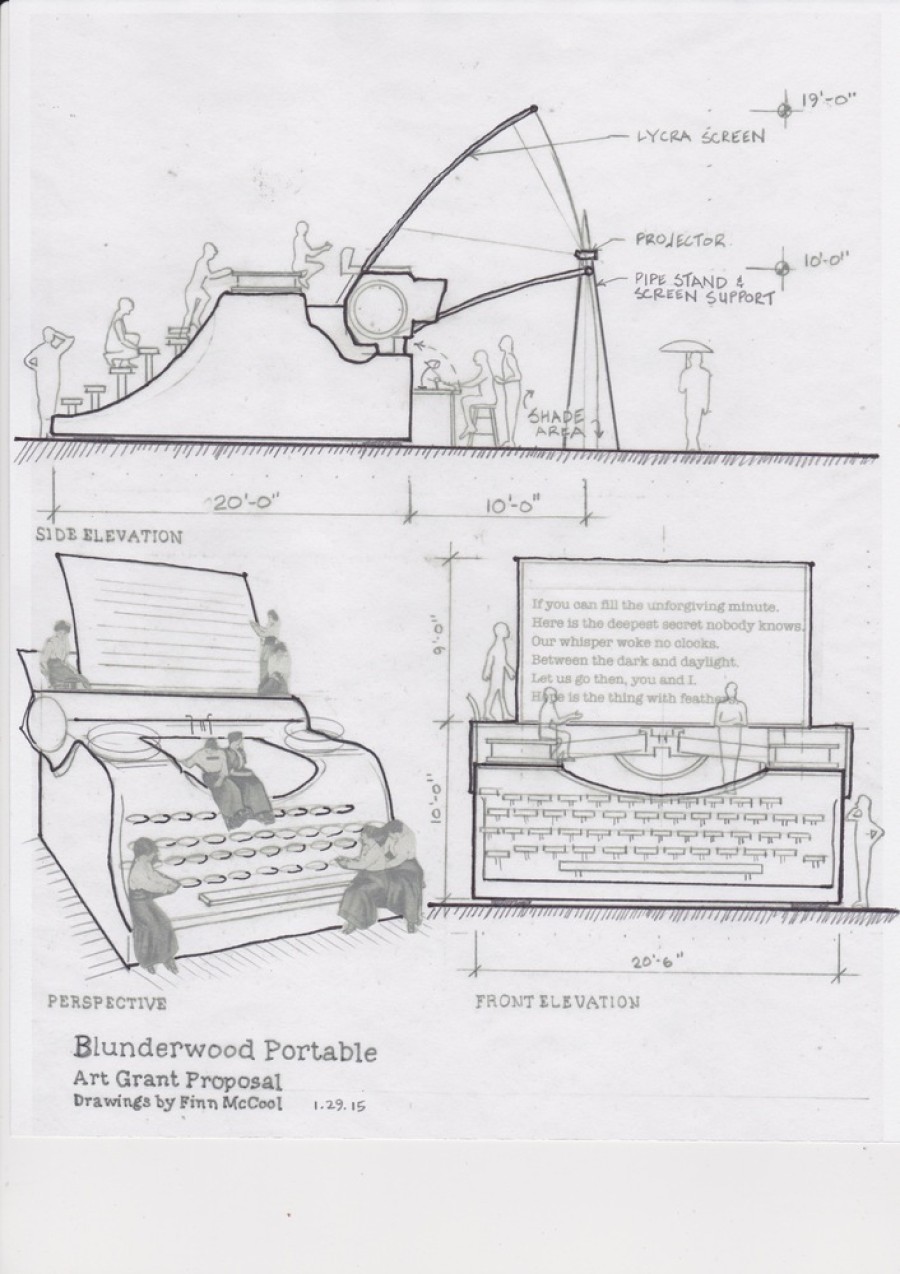 A giant replica of a 1927 Underwood Standard Portable Typewriter, part of an installation called The Blunderwood Portable, will be heading to the Burning Man Festival this summer. The colossal writing vessel, 24 times as large as your grandma's typewriter, is the brainchild of the Cat and the Cockroach Collective, a Boston-based collection of artists led by Jason Turgeon.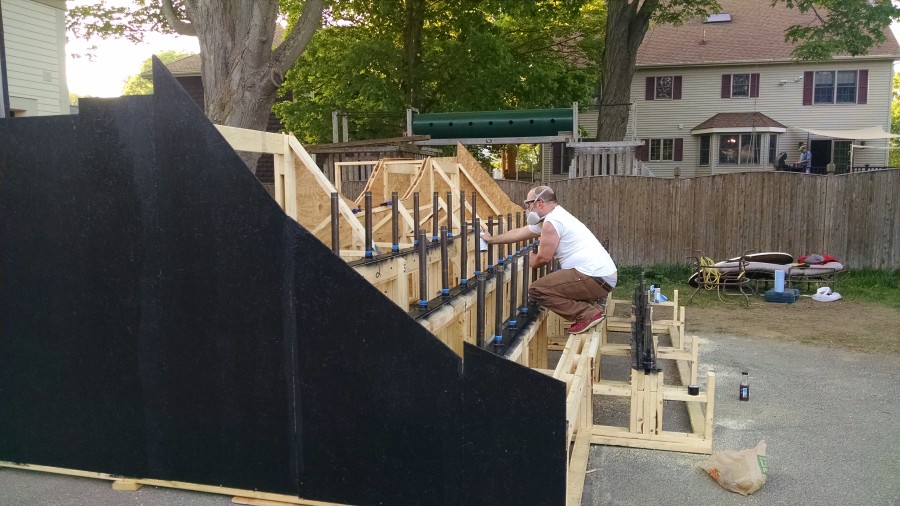 Burning Man provided a grant that will pay for a fraction of the project's needs, and for the rest, the team is depending on Kickstarter. Rewards include everything from stickers and pins to a real-life 1920's era Underwood Portable Typewriter.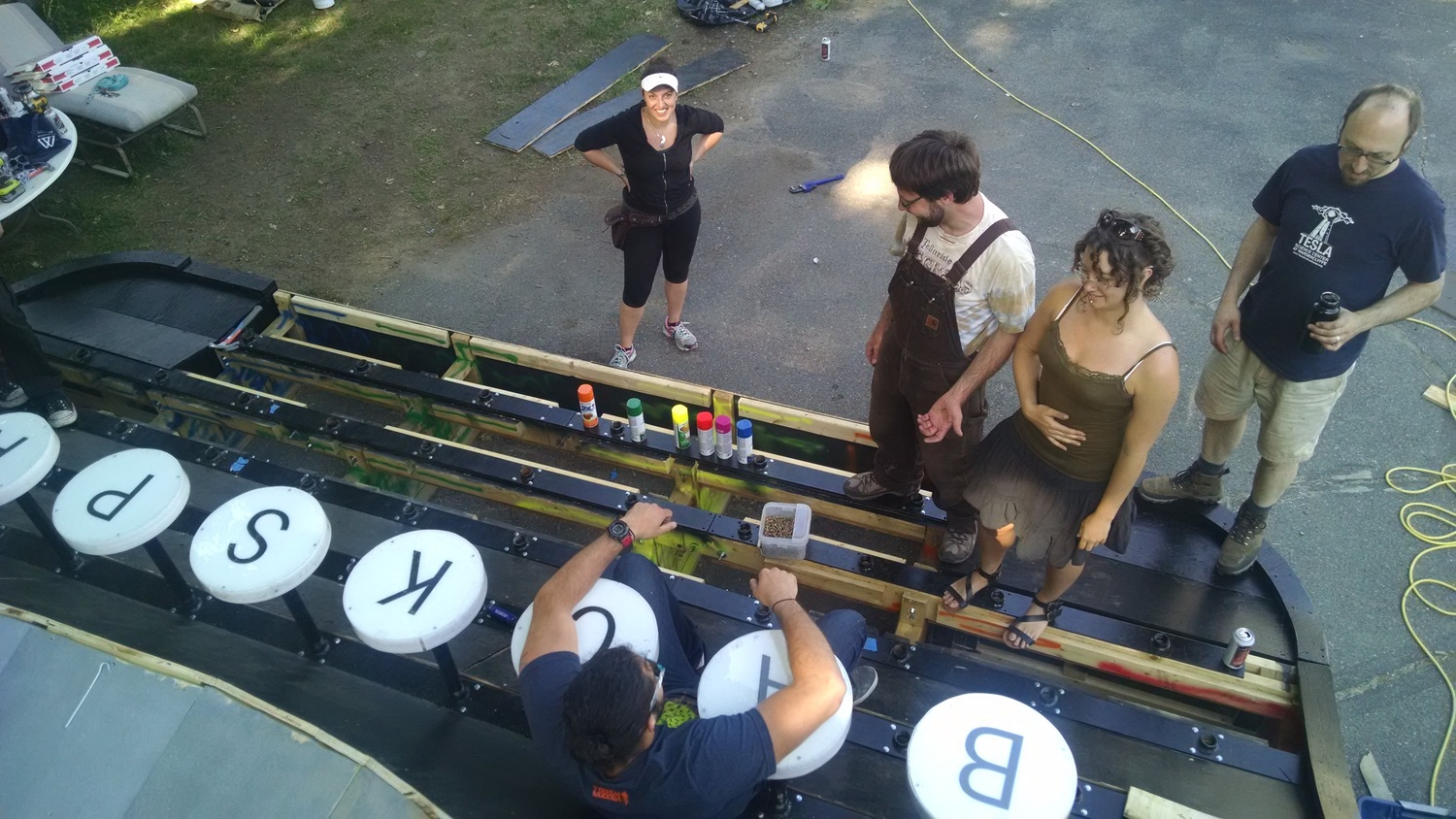 The team is hoping to meet its $5,000 goal by June 27. You can support them and watch their "making of" video here.
Found via Huffington Post.