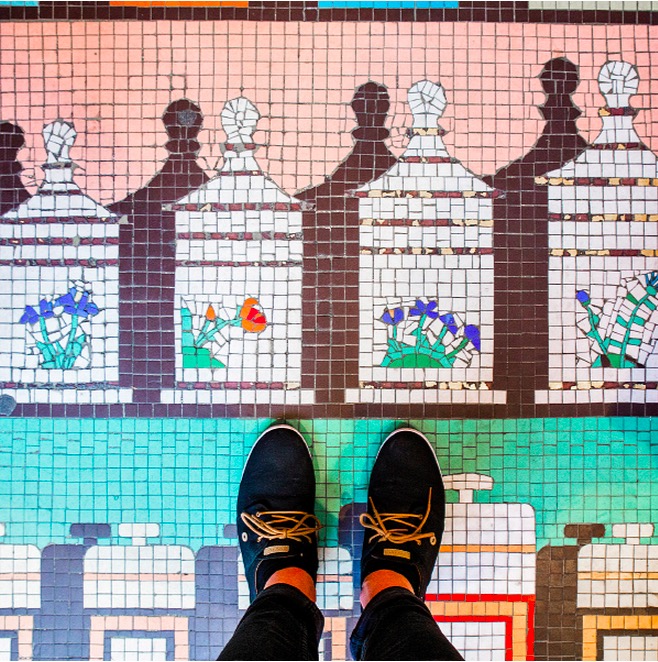 As a general rule in Paris, I always say, don't forget to look up. But this instagram account by local photographer Sebastian Erras proves that looking down can be just as rewarding in this city. I know it's not the first instagram account dedicated entirely to beautiful floors (#Ihavethisthingwithfloors), but if you're looking to discover Parisian cafés, bars, streets and addresses through a unique perspective, then this is your bag. An exquisite mosaic hidden in a brasserie you wouldn't ordinarily have given a chance, a clue to the past; the trade history of a boutique or the cultural roots of a quartier; let Sebastian's feet be your new city guide… (his shoes aren't too bad to look at either).
I've included all his location tags to get your started on your city treasure hunt via Parisian floors…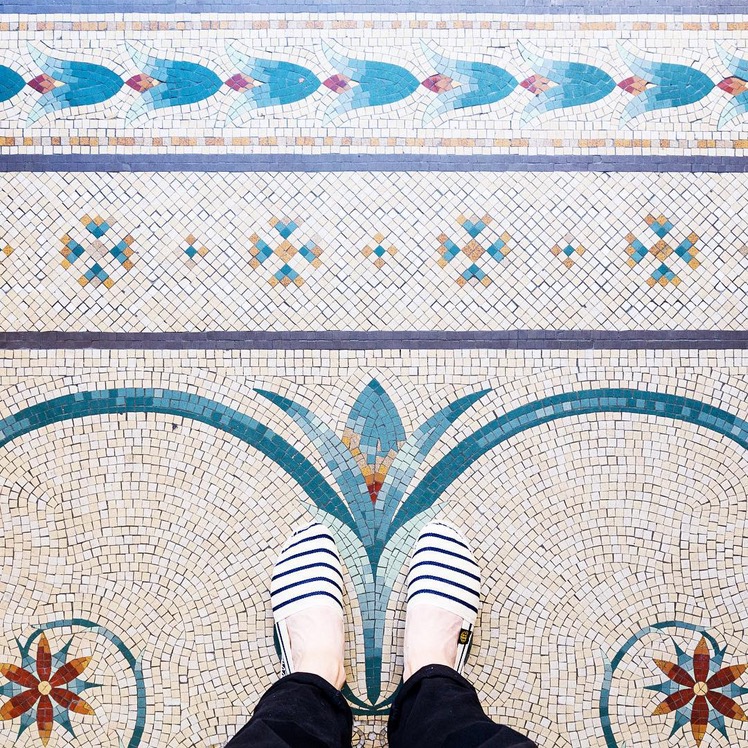 Hôtel Régina, 75001 – Place des Pyramides.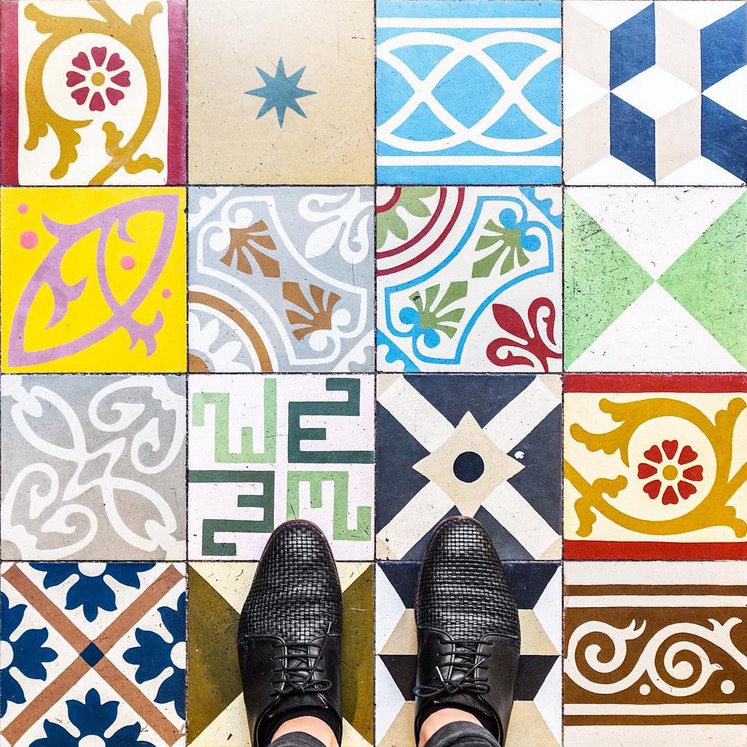 Fonzarelli, 75009 – Rue du Faubourg Poissonnière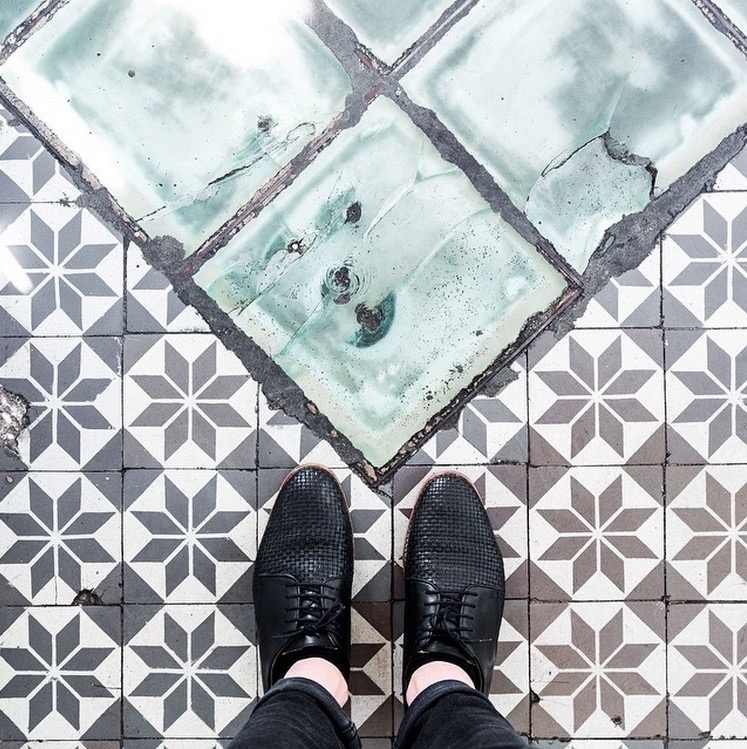 The Broken Arm, 75003 – Rue Perrée
Le Benjamin, 75001 – Rue de Rivoli. "Discovered floor heaven yesterday at this restaurant. Didn't even know where to start…"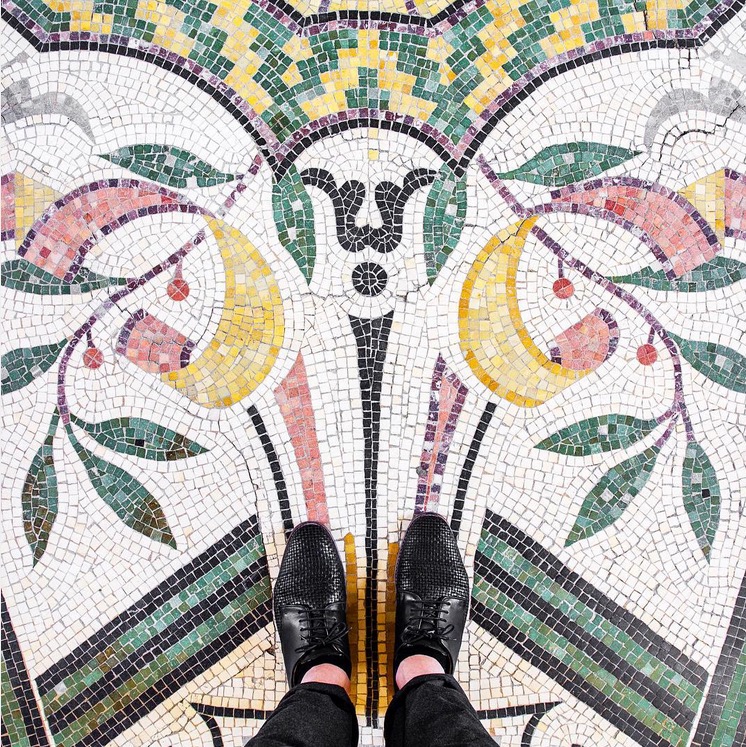 Petit Palais, 75008 – Avenue Winston Churchill
Le Parisien café, 75003 – Rue Saint Martin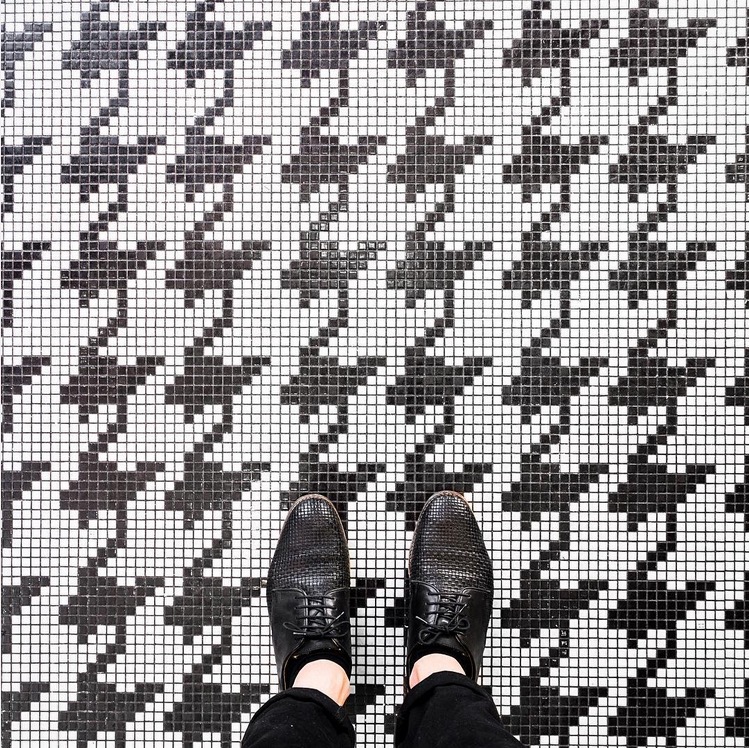 Monsieur Fernand, 75010 – Rue d'Hauteville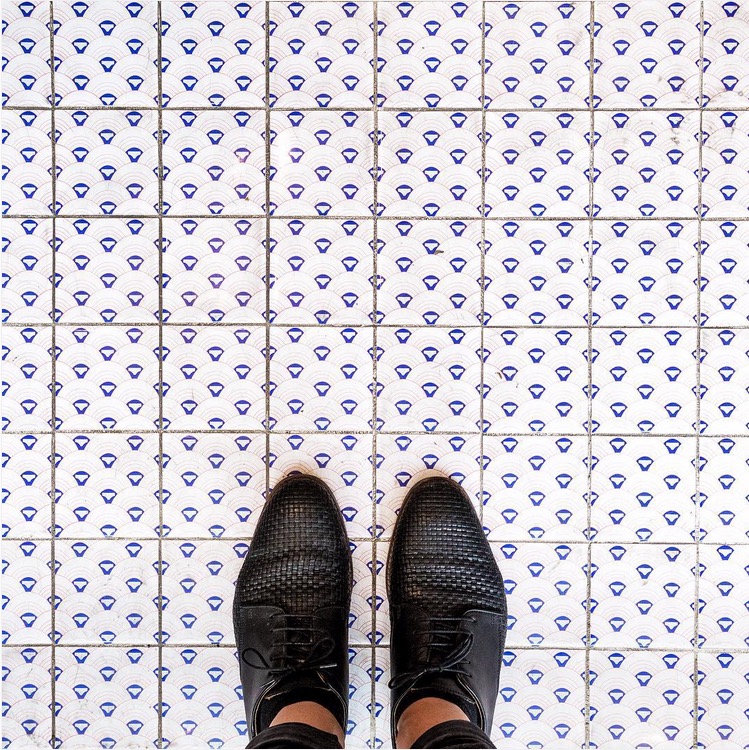 Rue Vielle du Temple, 75003 – Le Marais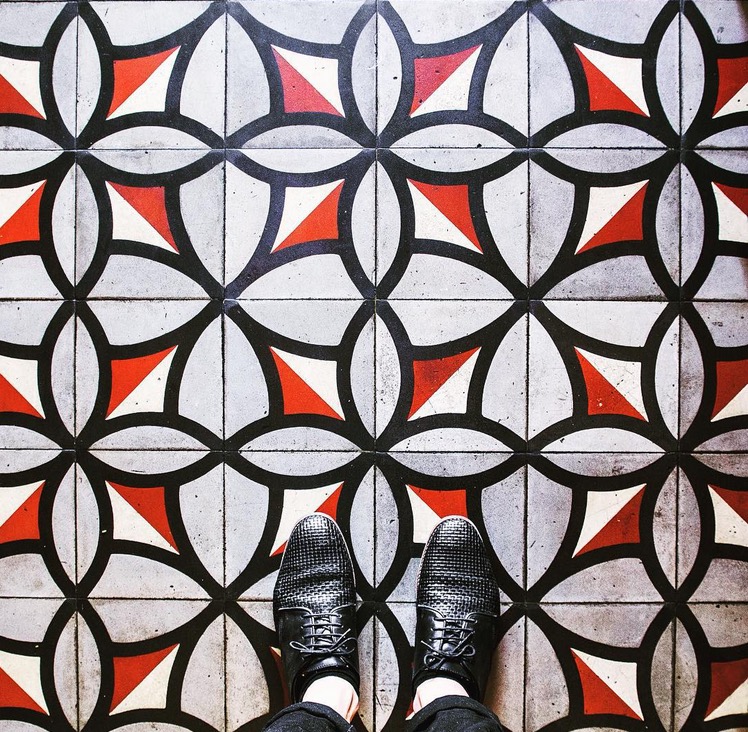 Au Generale Lafayette, 75009 – Rue La Fayette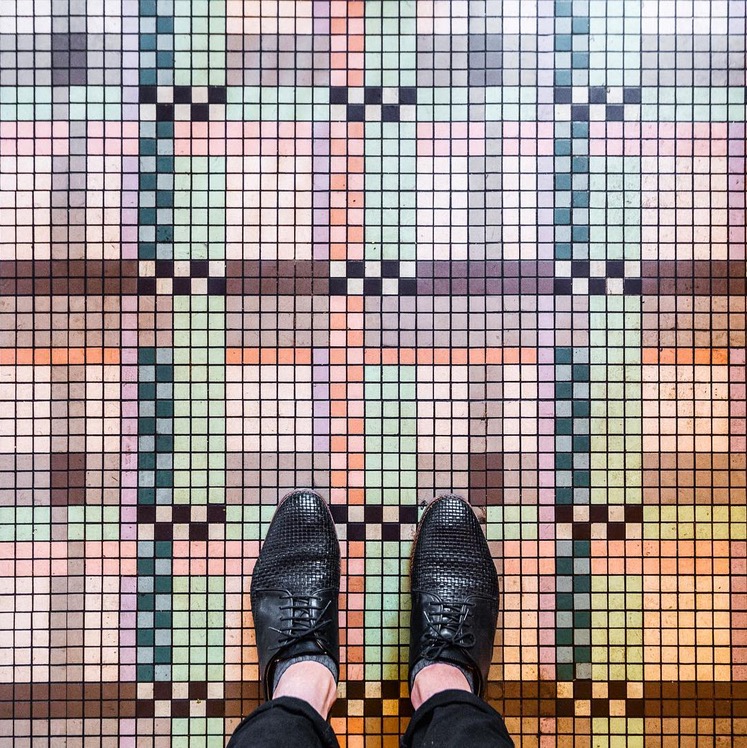 Café des 2 Moulins, 75018 – Rue Lepic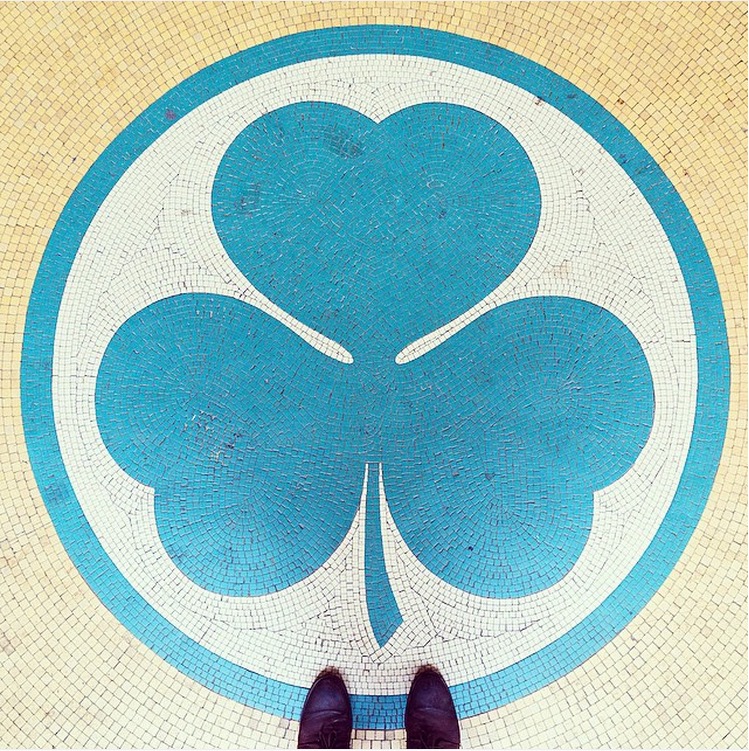 Rue de Castiglione, 75001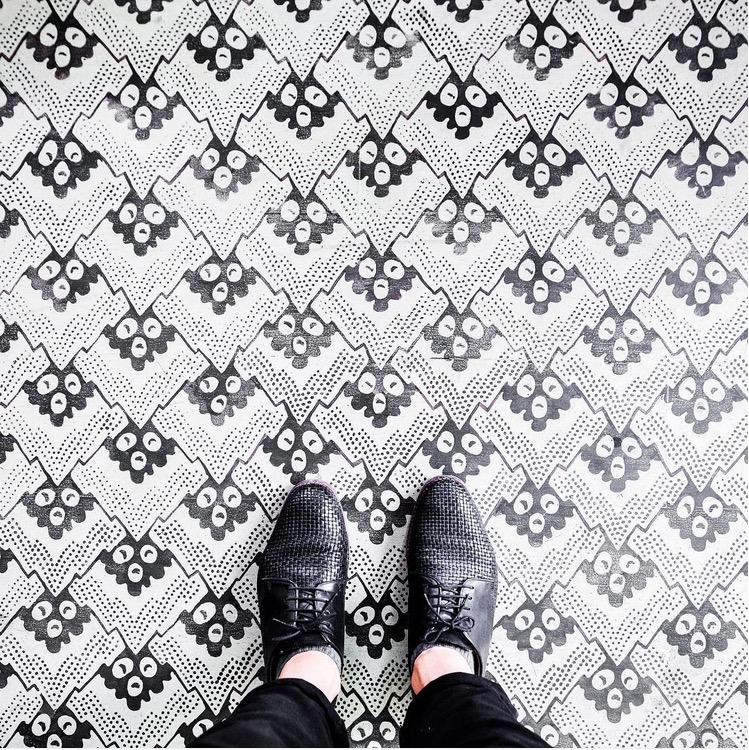 Grand Pigalle Hotel, 75009 – Rue Victor Masse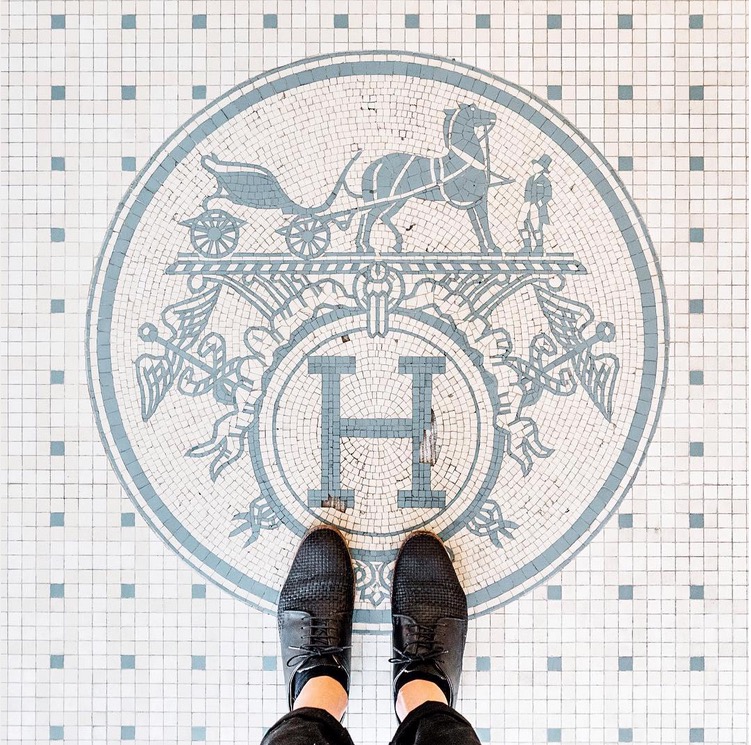 Hermès, 75006 – Rue de Sevres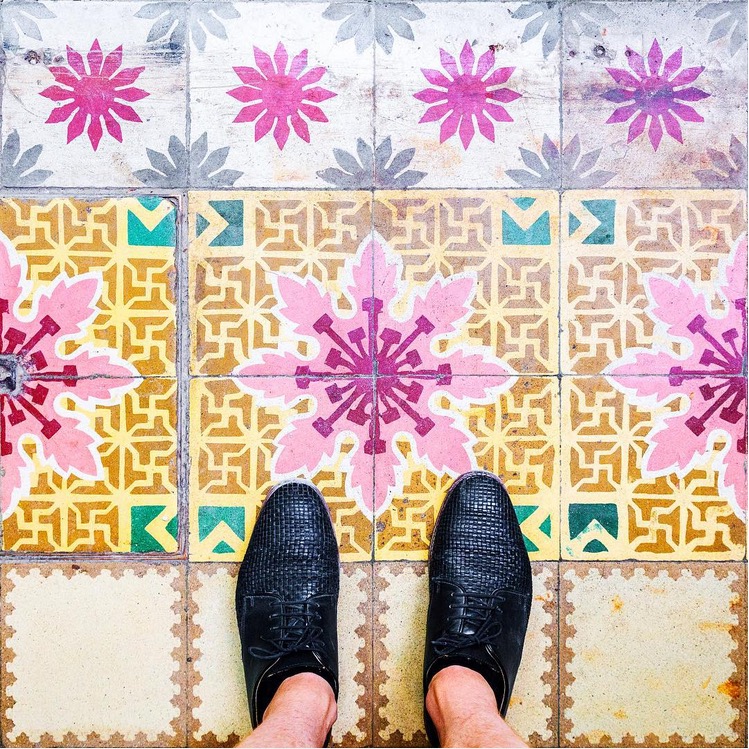 La Flotille, Parc du Château de Versailles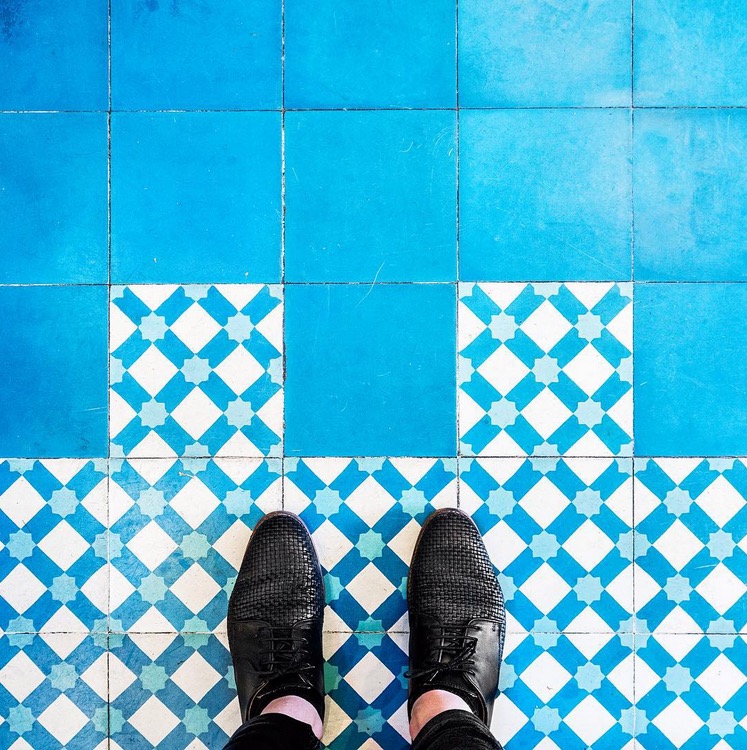 Höja, 75003- Rue Vielle du Temple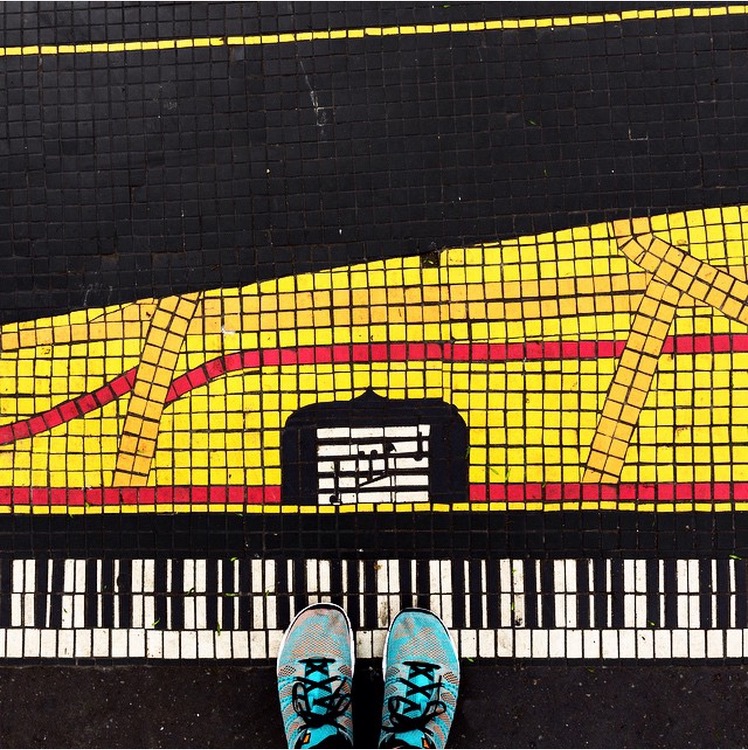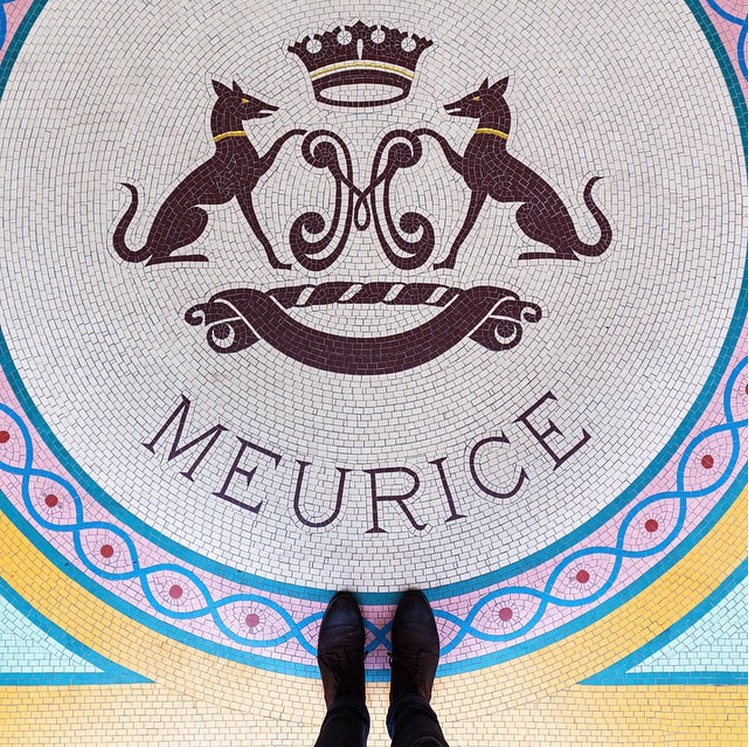 Follow Parisian Floors on Instagram.
PS. Discover my own visual cabinet of curiosities for the undiscovered and forgotten on my Instagram