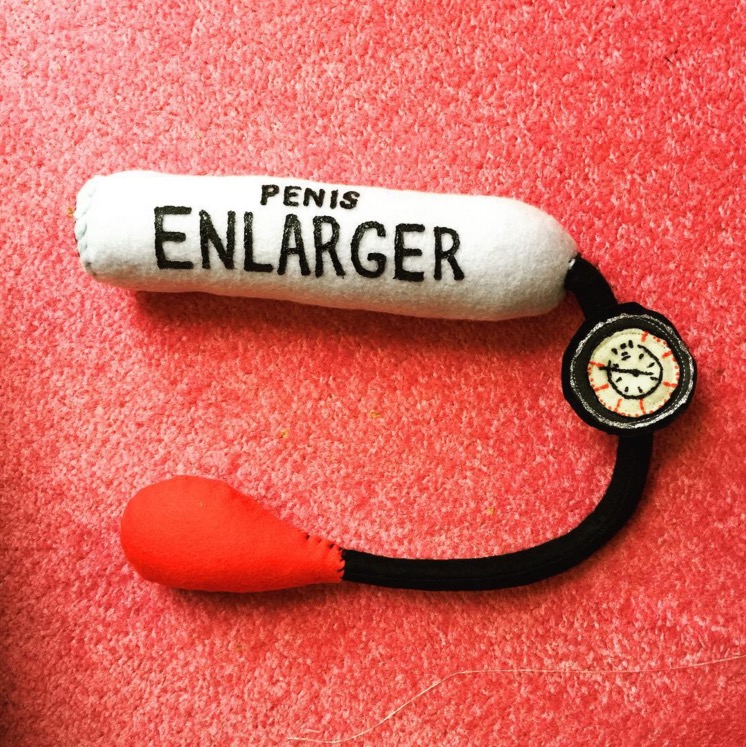 Do you remember the girl who revived an abandoned corner shop last year in East London and filled it with hand-sewn "products" made of felt– over 4,000 fuzzy creations to be precise, from Mars bars to newspapers and even the shop's till?
Well the hugely talented artist Lucy Sparrow has struck again, this time, transforming a Soho shop into her very own 'Fifty Shades of Felt' sex shop…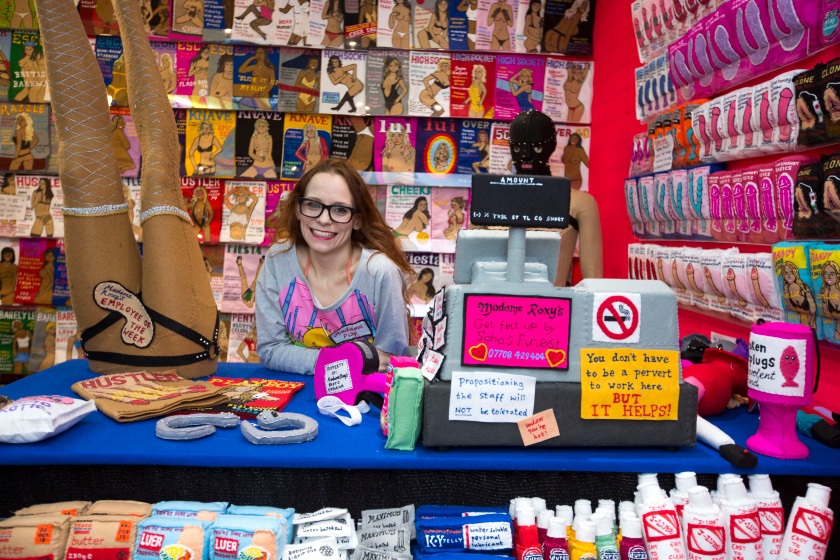 This month, after six month's of stitching, Sparrow held her solo show 'Madame Roxy's Erotic Emporium', where the public were invited for 10 days to visit free of charge to view more than 5000 sex products ranging from condoms to S&M bondage gear and "Fuzzy-Felt peep shows".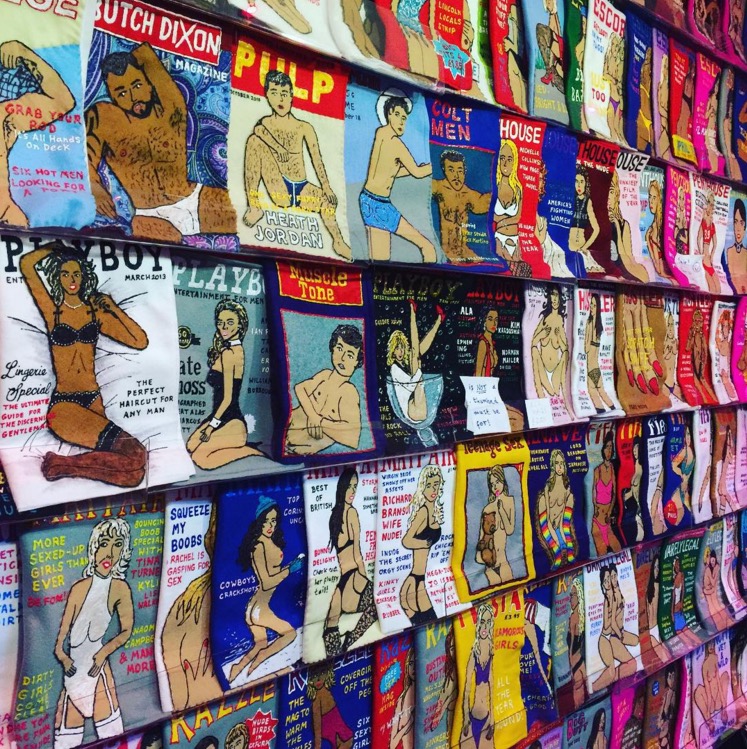 I know, I know, I was supposed to be on top of this. (The story, not the sex toys). But sometimes, somehow, things on the internet pass me by, and I figure, if I missed it, maybe some of you did too…
So why a sex shop? Well actually, Miss Sparrow used to be a lap dancer herself when she was a student trying to launch her art career with the money she saved. 'Madame Roxy's Erotic Emporium' is a way for Lucy to revisit her past "to make a comment on the increasingly prudish attitude towards sex workers and adult entertainment. Her concerns are that increasing restriction drives repression and promotes a Victorian attitude towards what is a natural bodily function."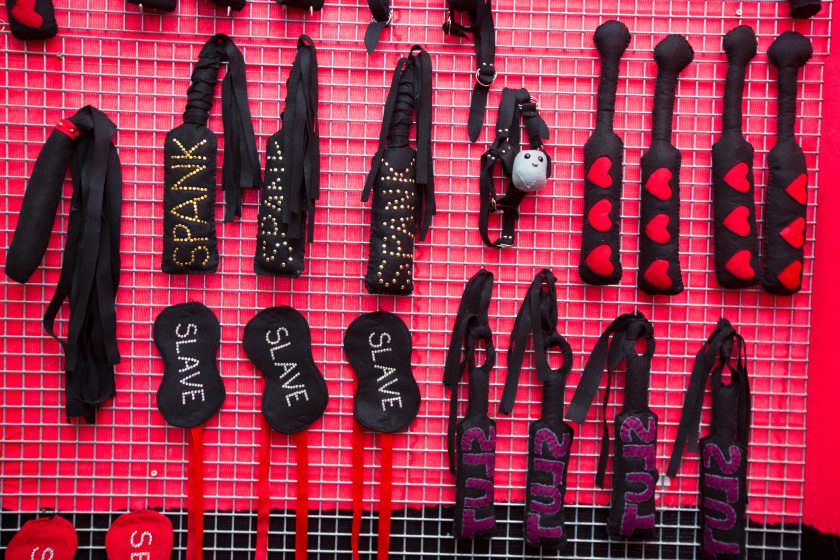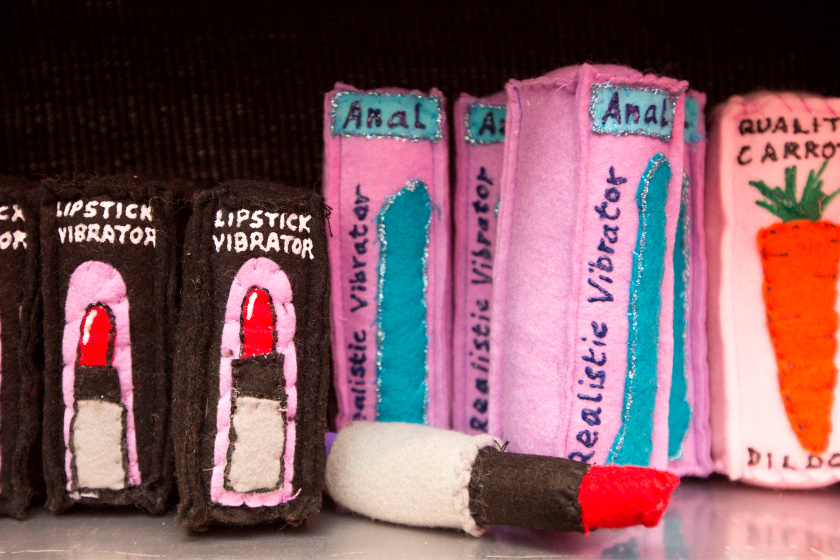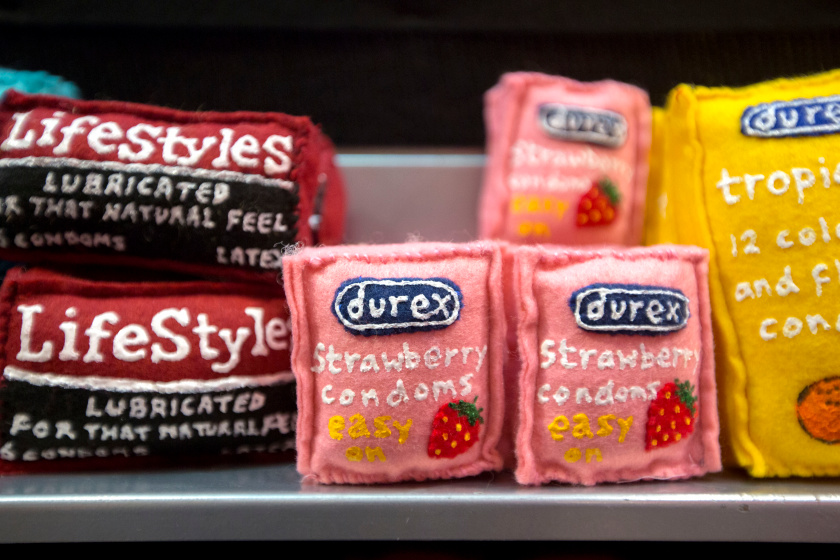 Britain has recently introduced new laws on pornography, prohibiting the depiction of certain sex acts considered too lewd by certain politicians, feminist groups and religious representatives. Most of the products at Lucy's shop would actually now be illegal to sell if she had not stitched them from felt.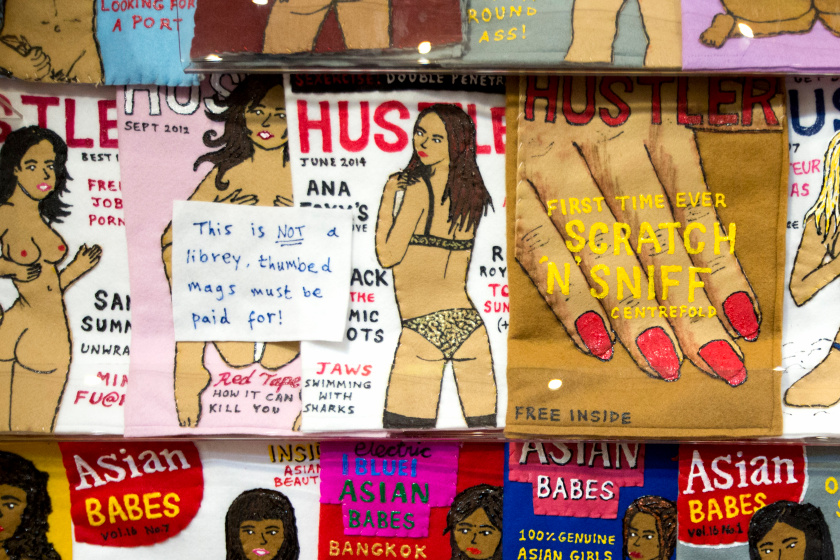 It's a"stinging comment of the hypocrisy of third-wave feminism" and Sparrow is challenging the rights of sex workers, fetishists and consumers of porn using an unexpected, almost childlike material to ruffle the feathers of the politically correct "neo-Puritans".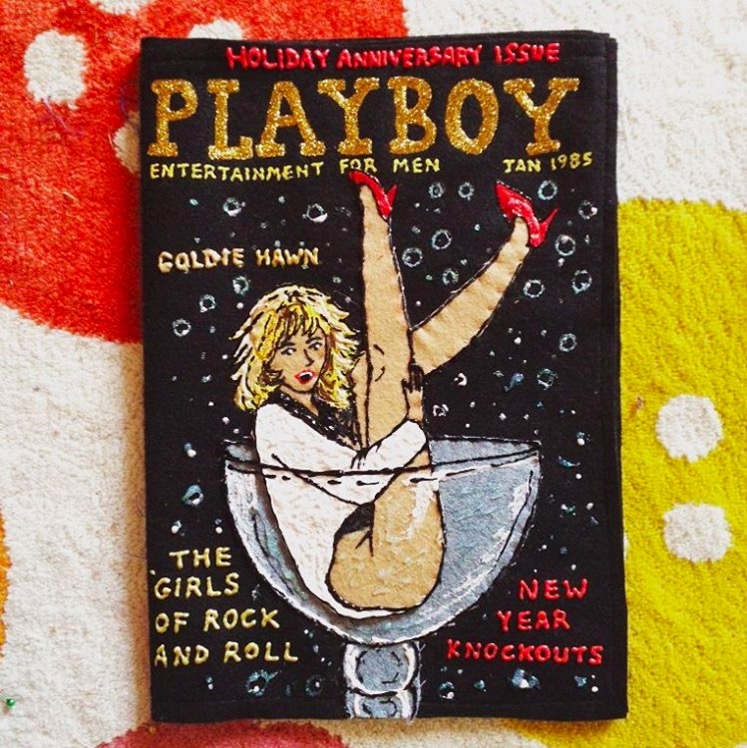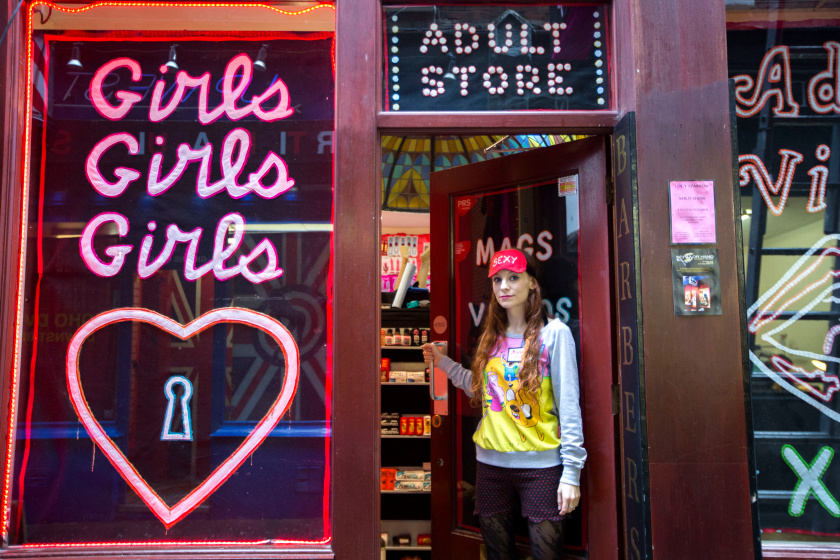 So there's that, and also the movement that's currently seeing London's Soho undergo rapid gentrification and a sterilisation of its true bohemianism. The old strip clubs, seedy sex shops and favourite hangouts for writers and artists are being kicked out in favour of trendy wine bars and hipster coffee shops.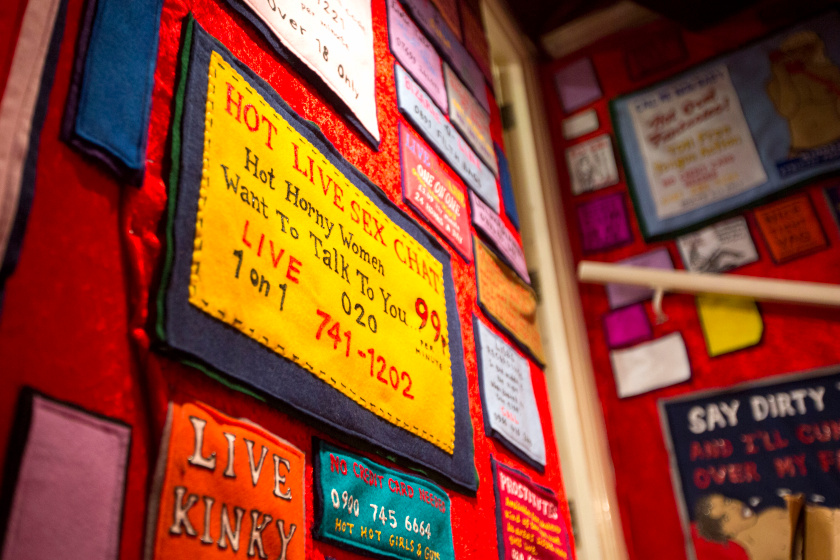 And while some of you might be thinking to some extent, surely that's a good thing, as a Londoner born and raised who goes back from time to time, I can confirm that the area is unmistakably losing its soul, being sold piece by piece for big corporate money.
Madame Roxy's Erotic Emporium is now closed but, the products are still available to purchase online here. You can also follow her awesome Instagram.