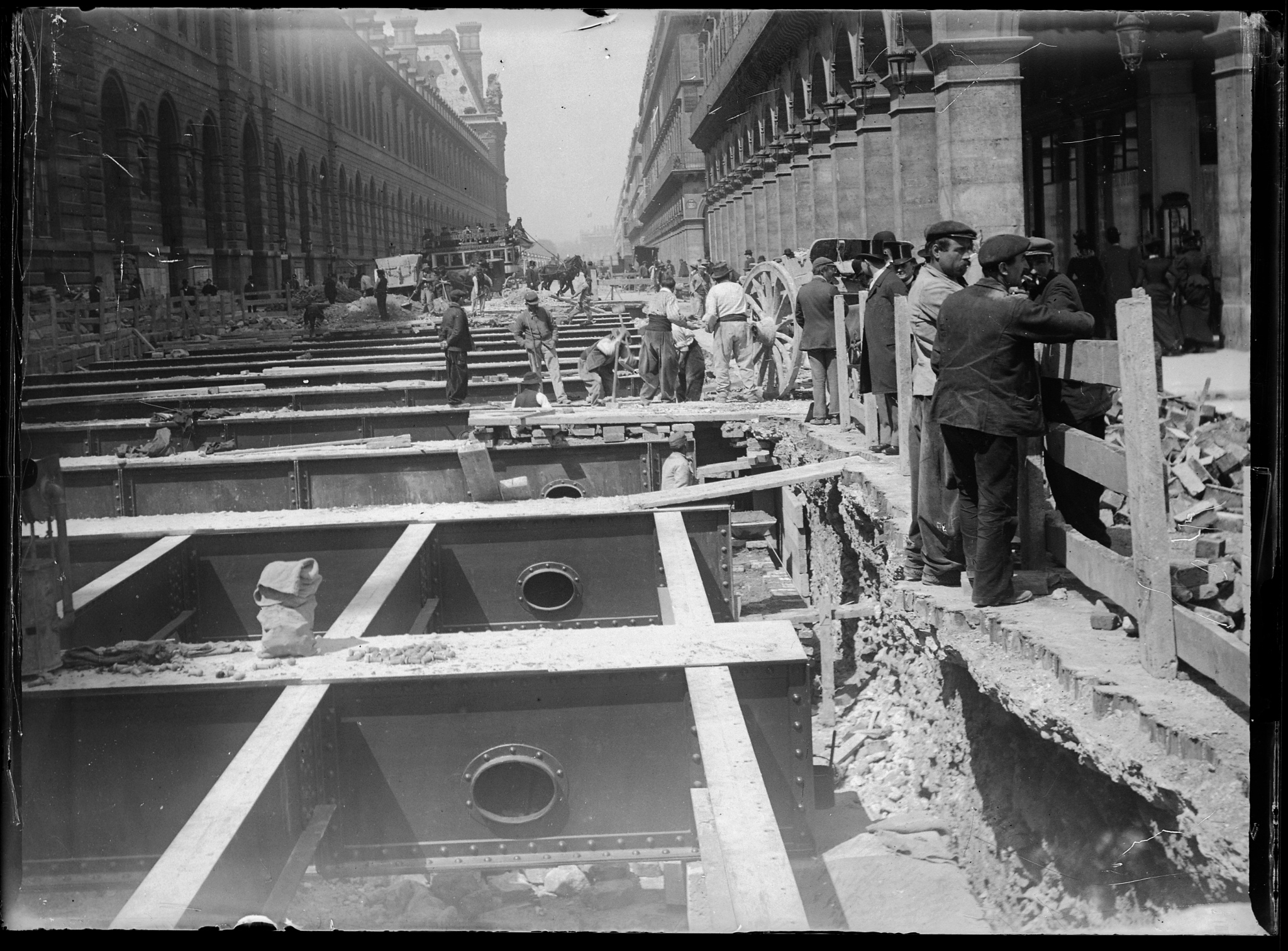 Paris in the Belle Epoque, what a fabulous time and place to have lived, right? Well, not so much. If you were living in Paris at the dawn of the 20th century, it probably would have felt more like a giant nightmarish construction site. Because the year before the city's first underground railway line opened on 19 July 1900, was the year they turned Paris inside out…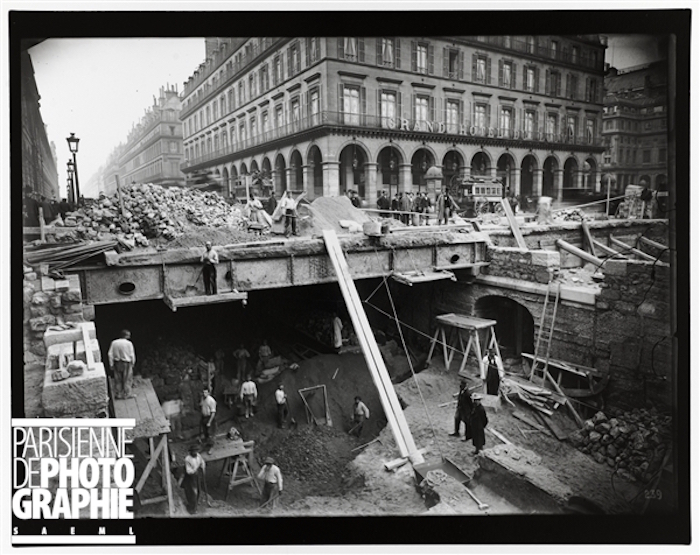 On Rue de Rivoli, one of the busiest streets in Paris today was unrecognisable in 1899, brought to a standstill for the construction of the Line 1 subway…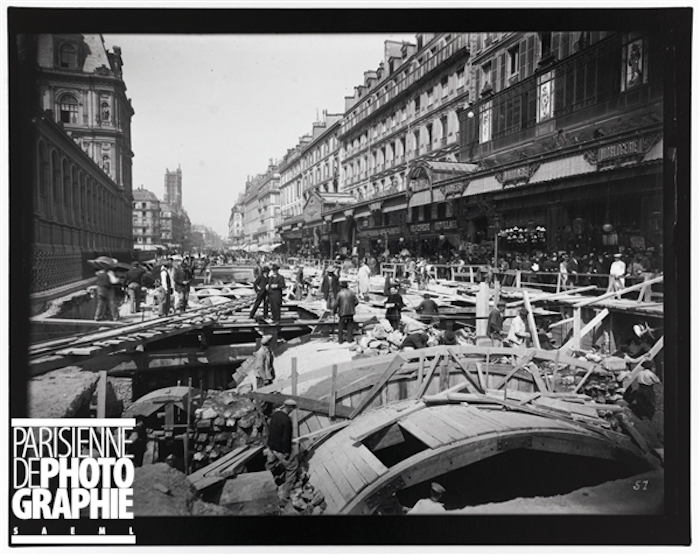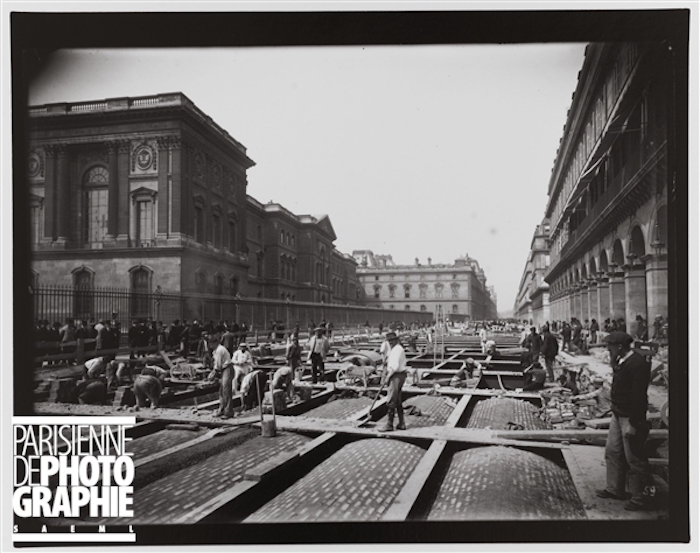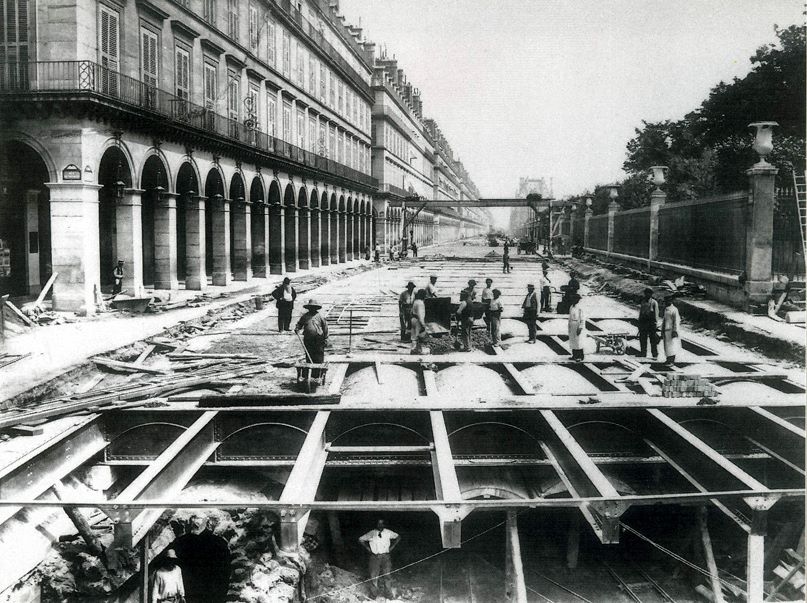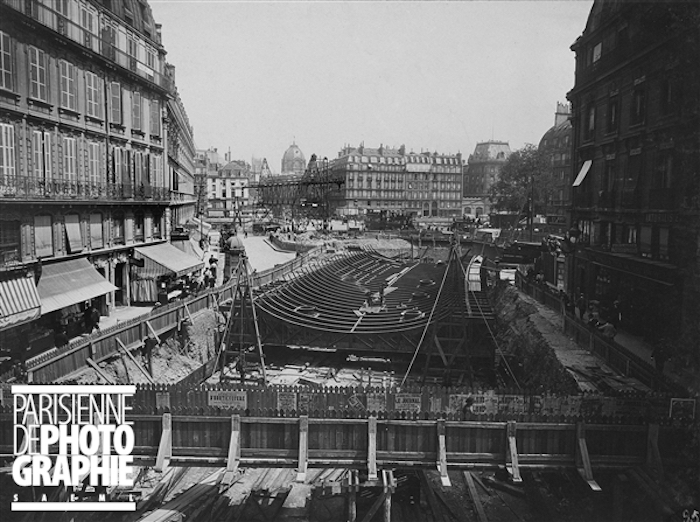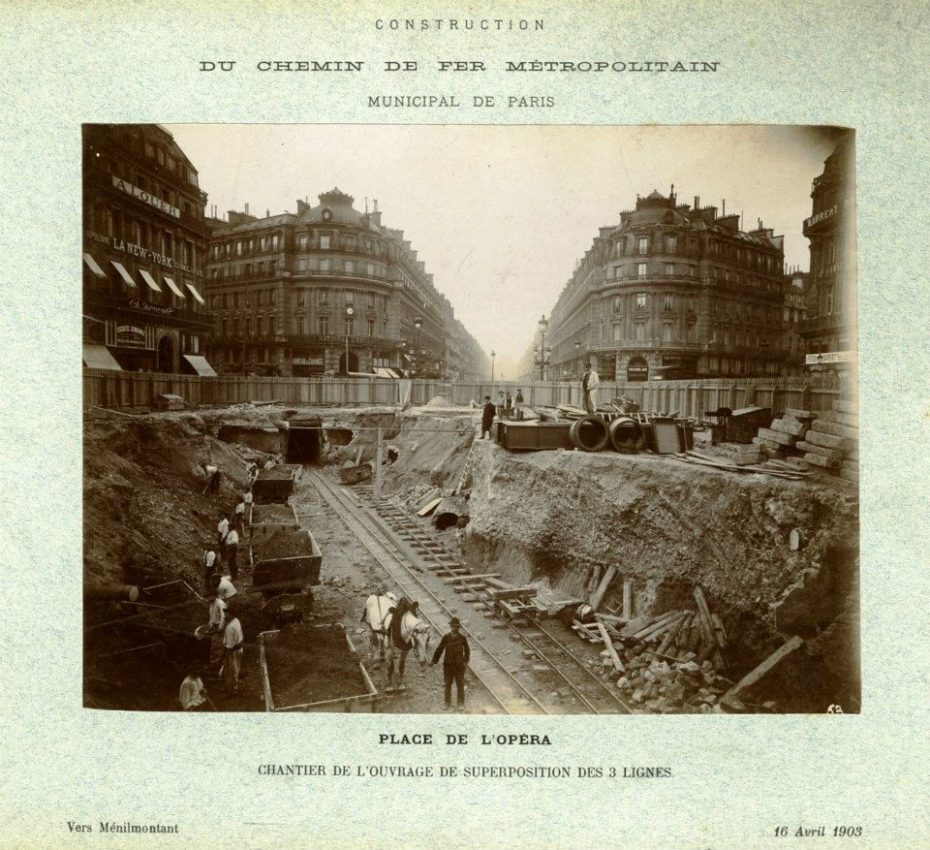 Few of us like to linger in the Paris metro, as charismatic as it is compared to other city's subterranean transport, however these photos stopped me in my tracks and gave me a new sense of respect for it. What might at first glance look like the belly of a great warship is actually the metro tunnel being built in the center of Paris at Place Saint Michel near Notre Dame. What a sight!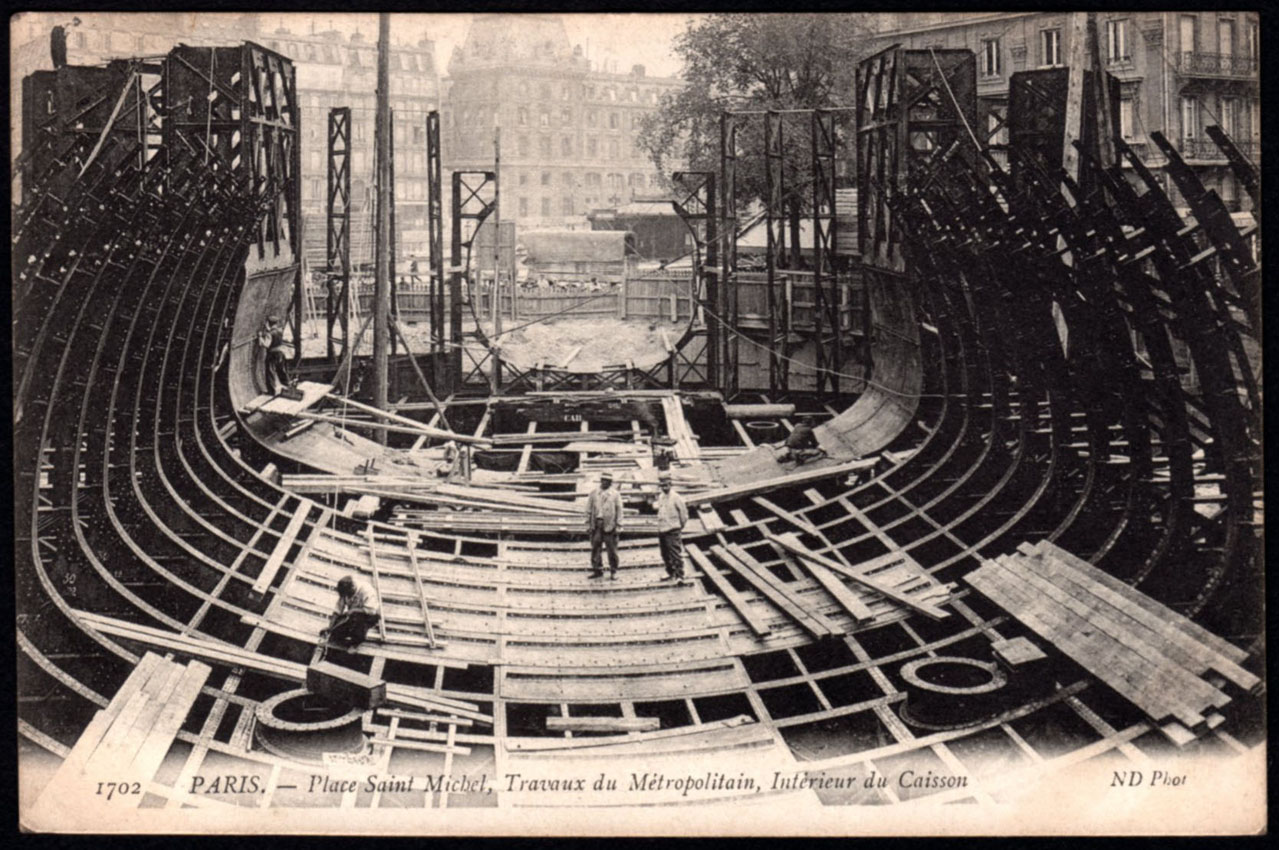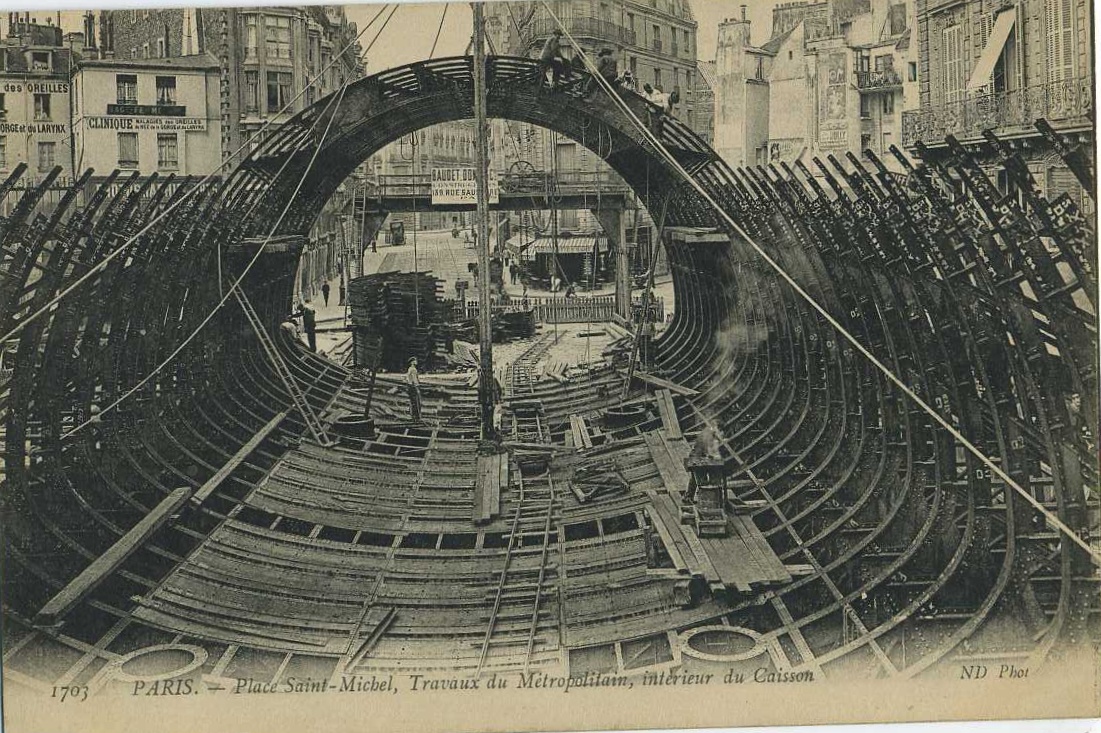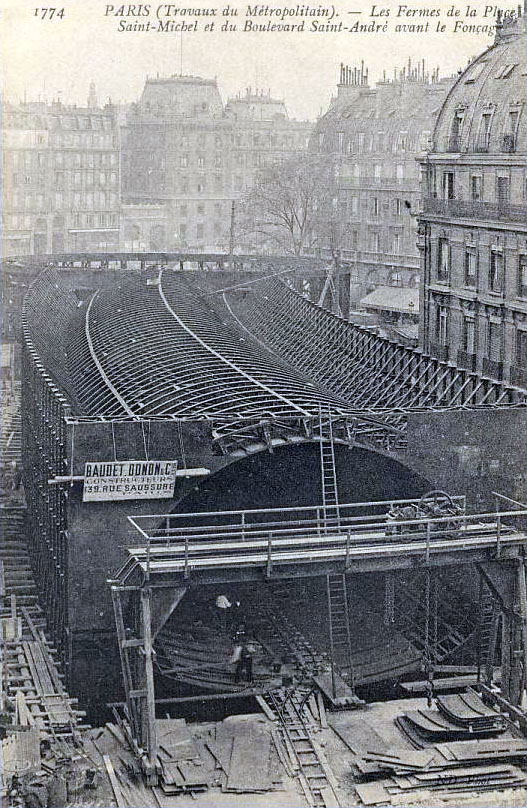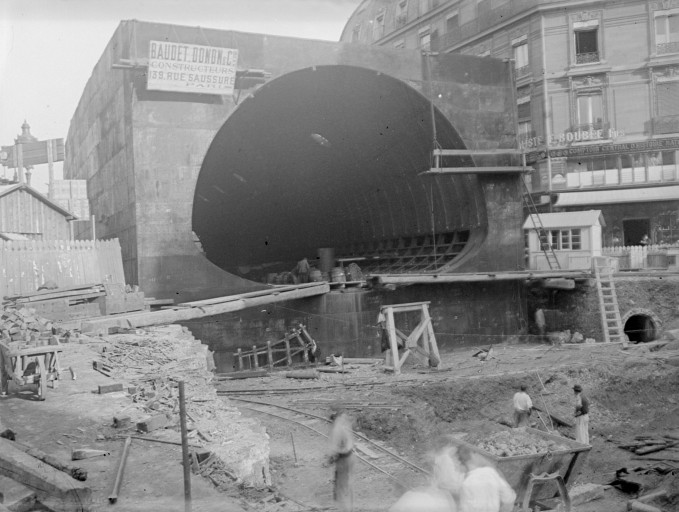 Imagine your bedroom window overlooking this!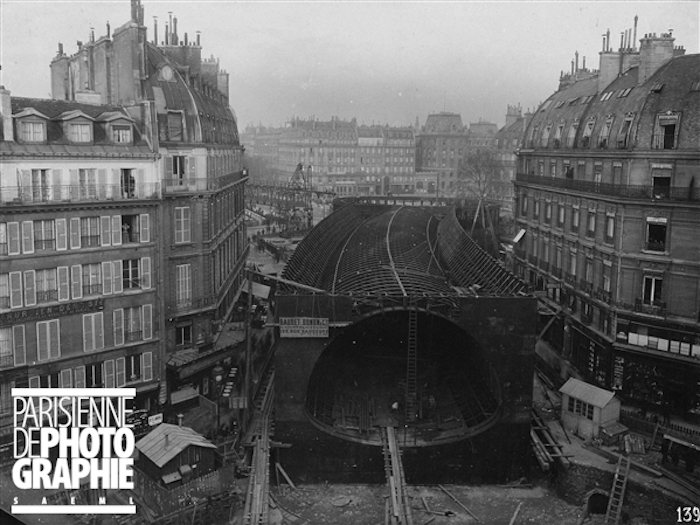 I'd always imagined metro tubes were constructed underground in the tunnels, out of sight, but this tube at Saint-Michel was built above ground first and then literally sunk below street level after the tunnels were dug out.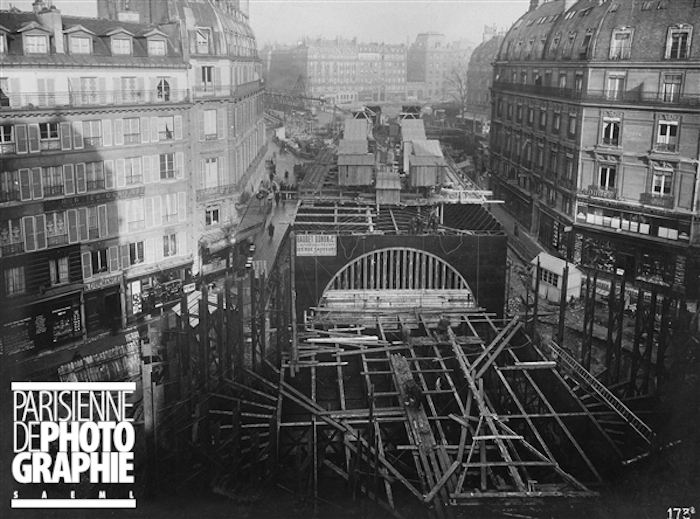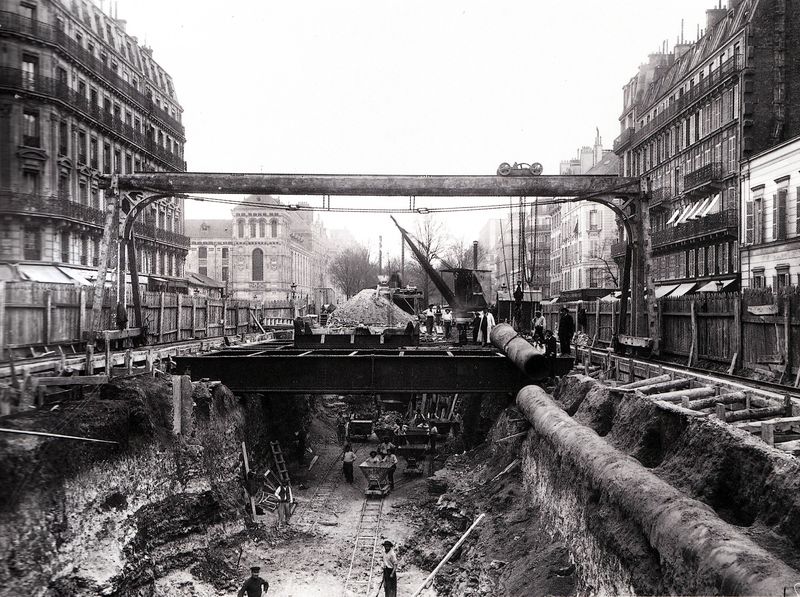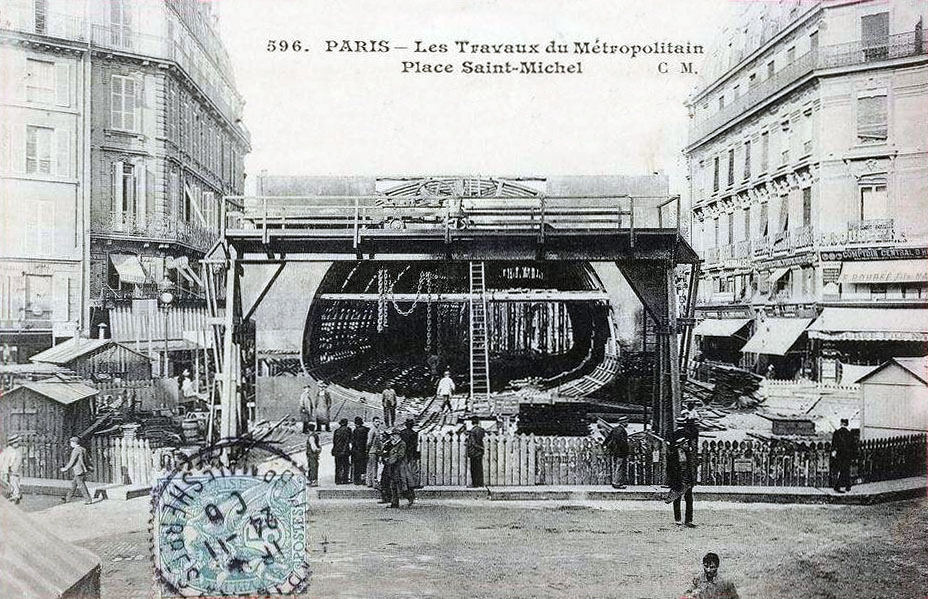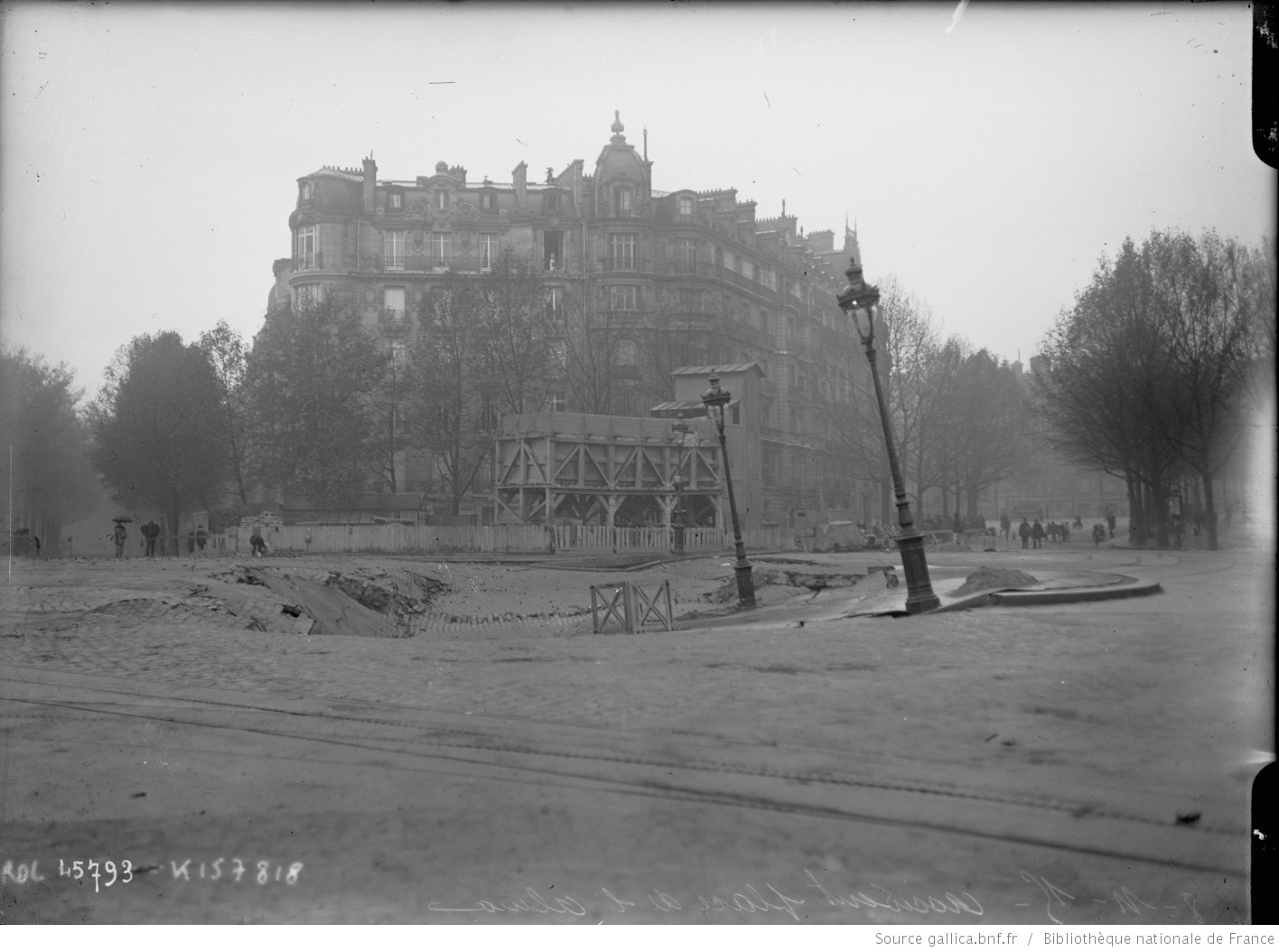 Of course the engineering wasn't always without its faults. These photos show the Place de l'Alma caving in after an "accident" during some work on the metro in 1915.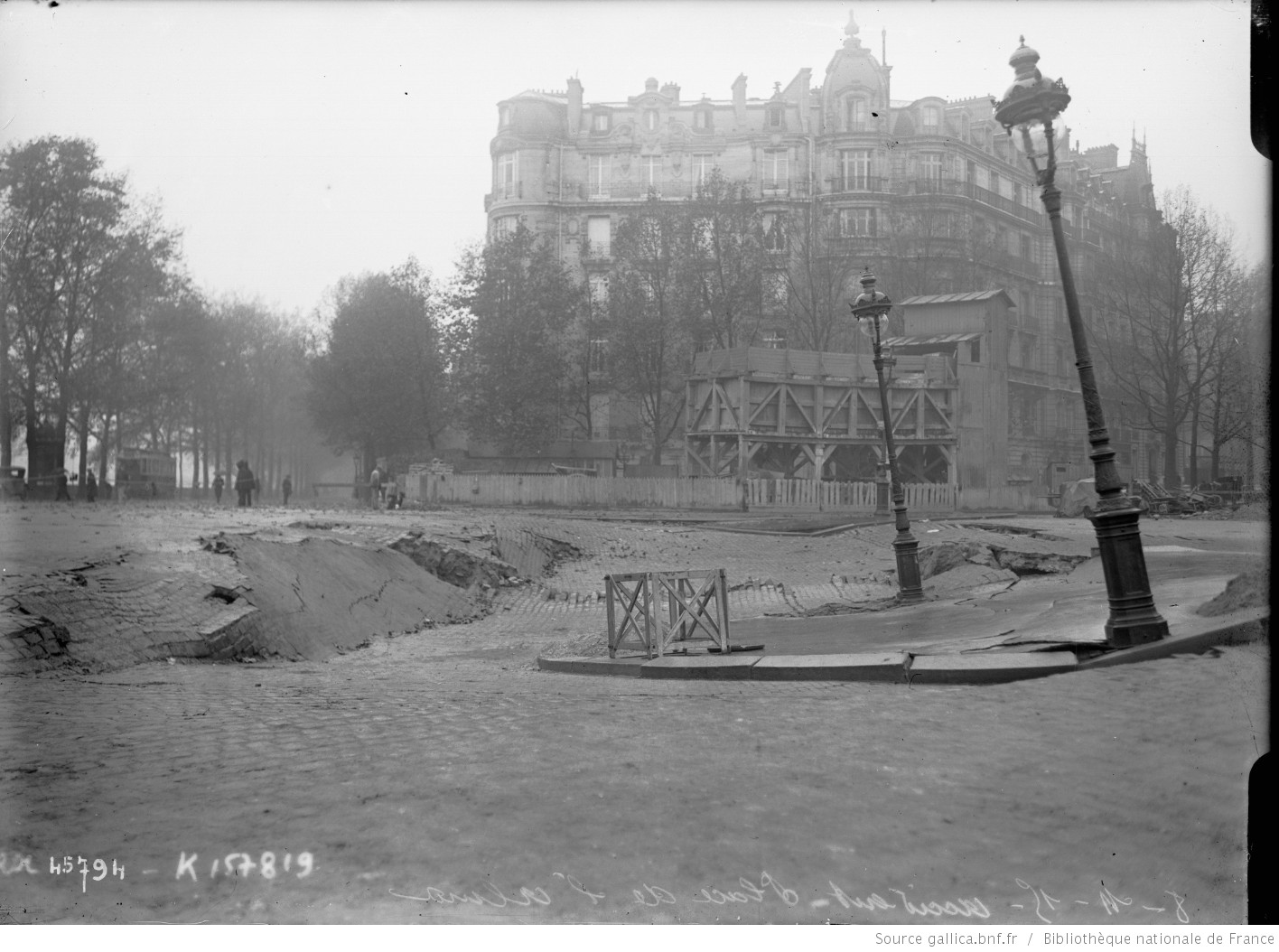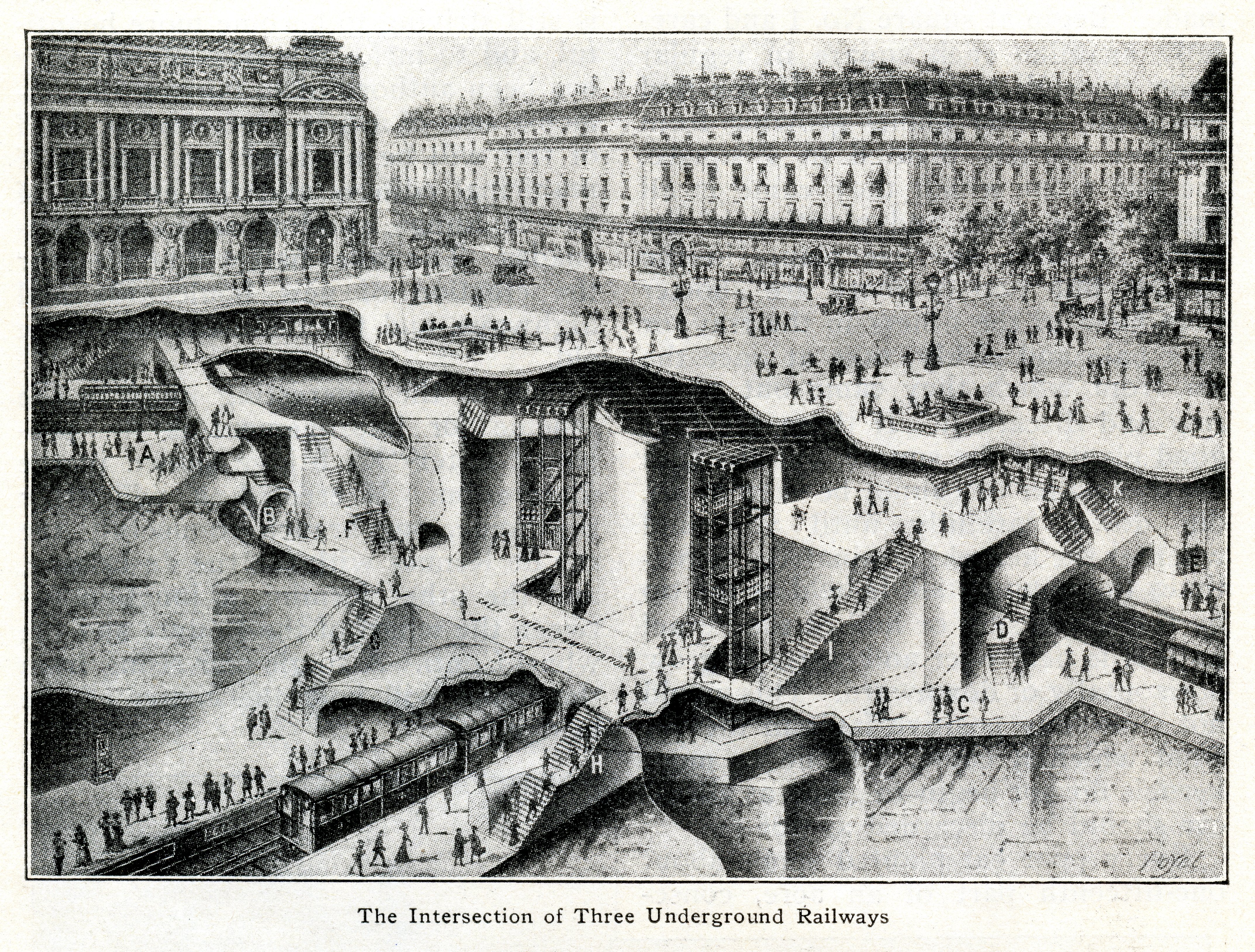 The most complicated engineering work for the early Paris métro was probably that under the Place de l'Opera, where three great tubes crossed each other, all of which needed station facilities including the platforms, stairways, and elevators. Above ground, the work didn't go unnoticed…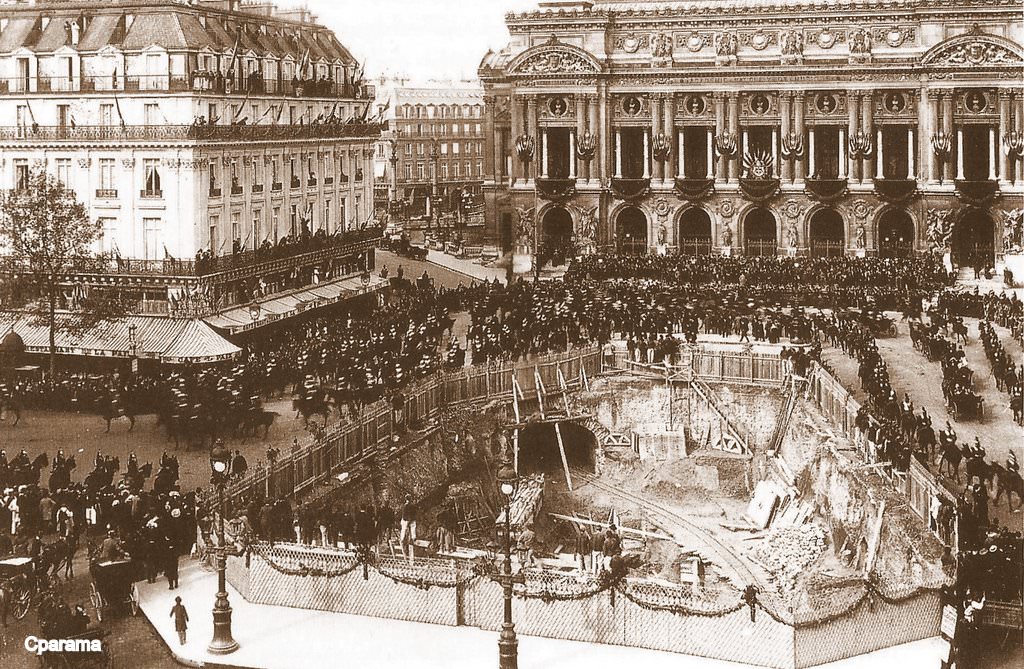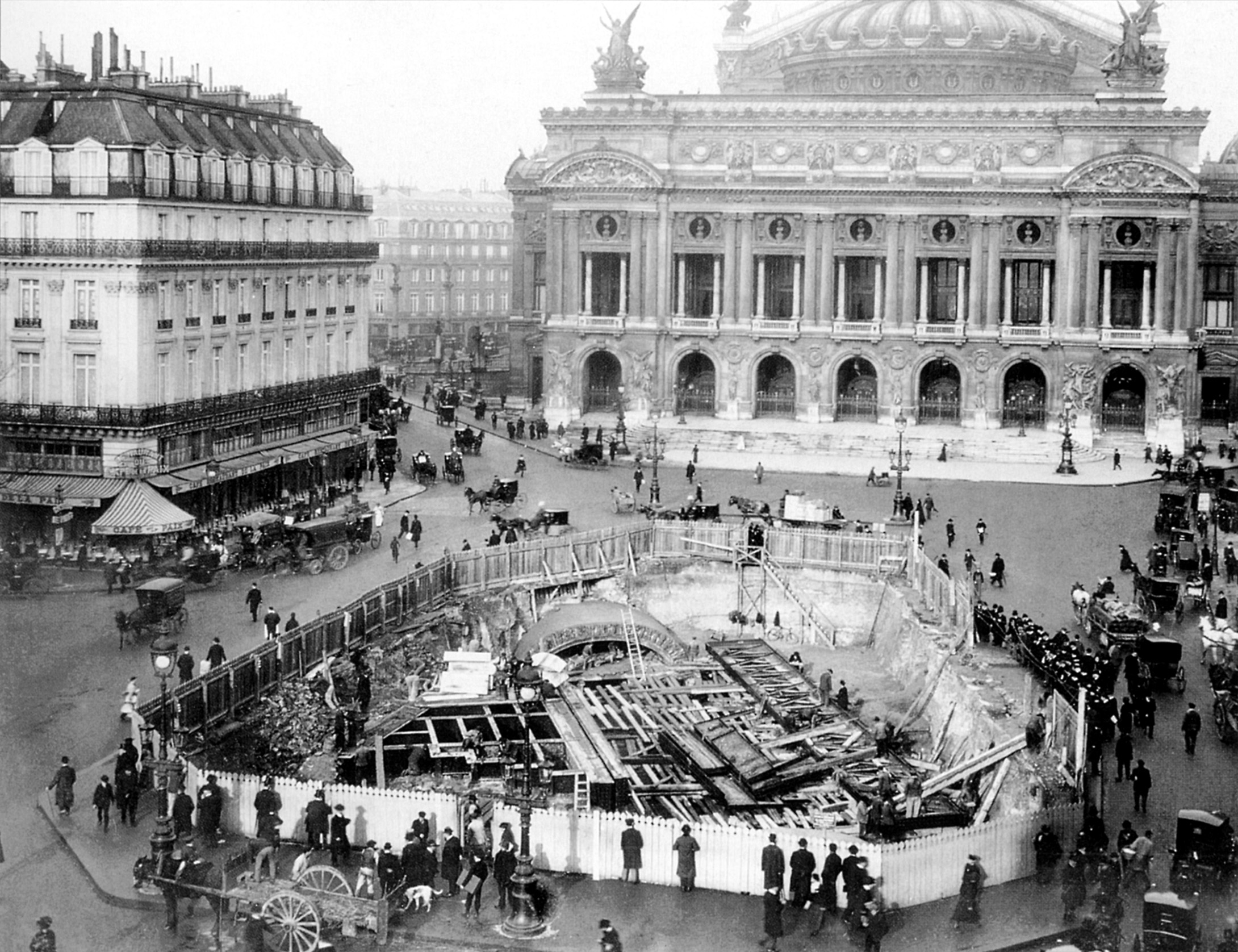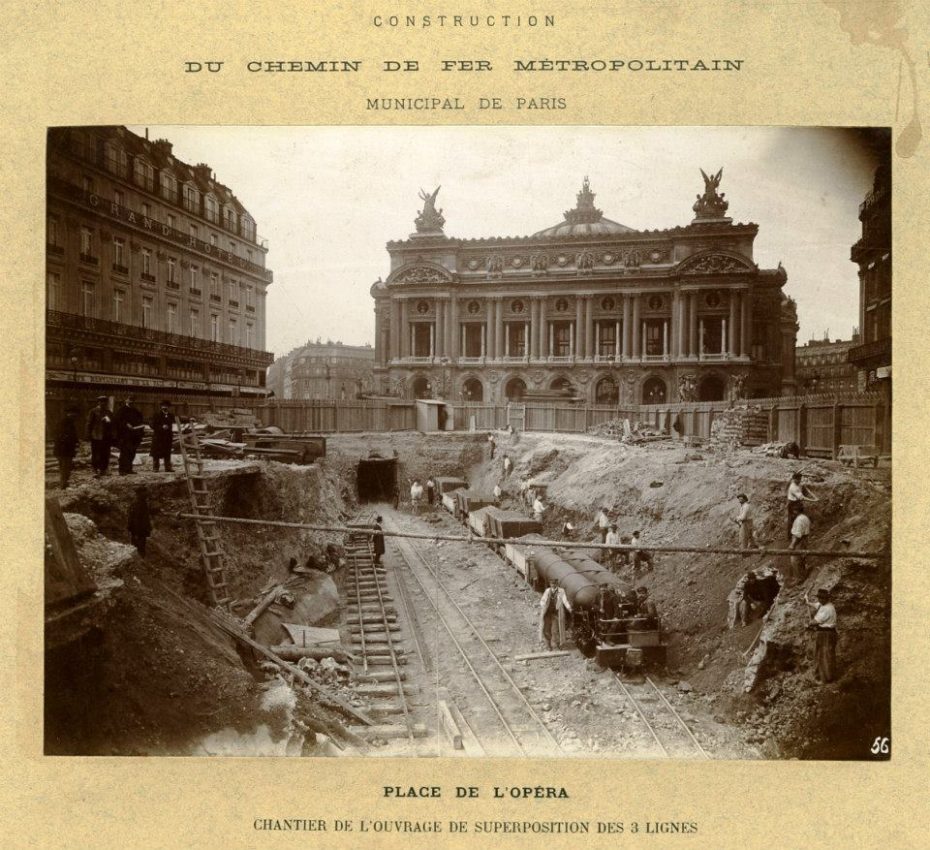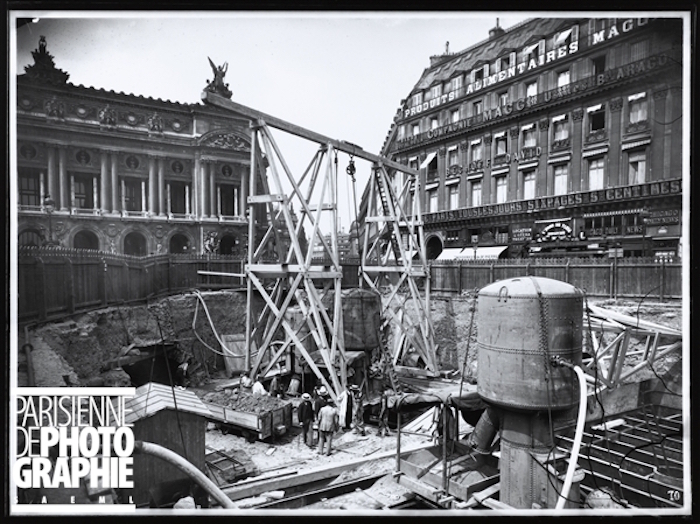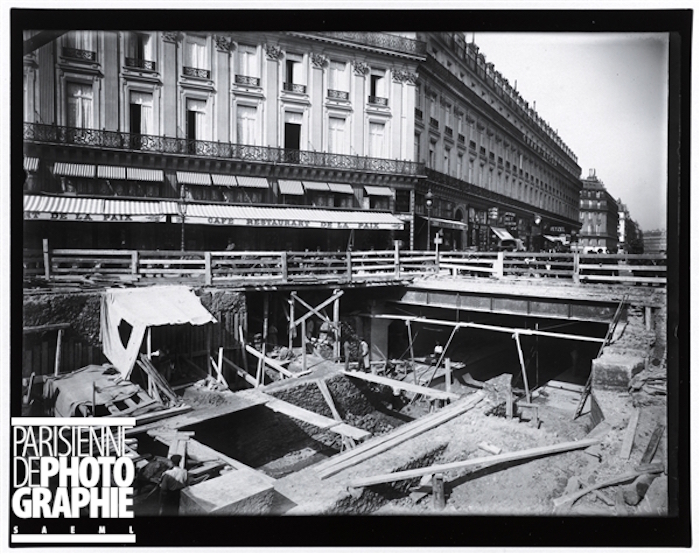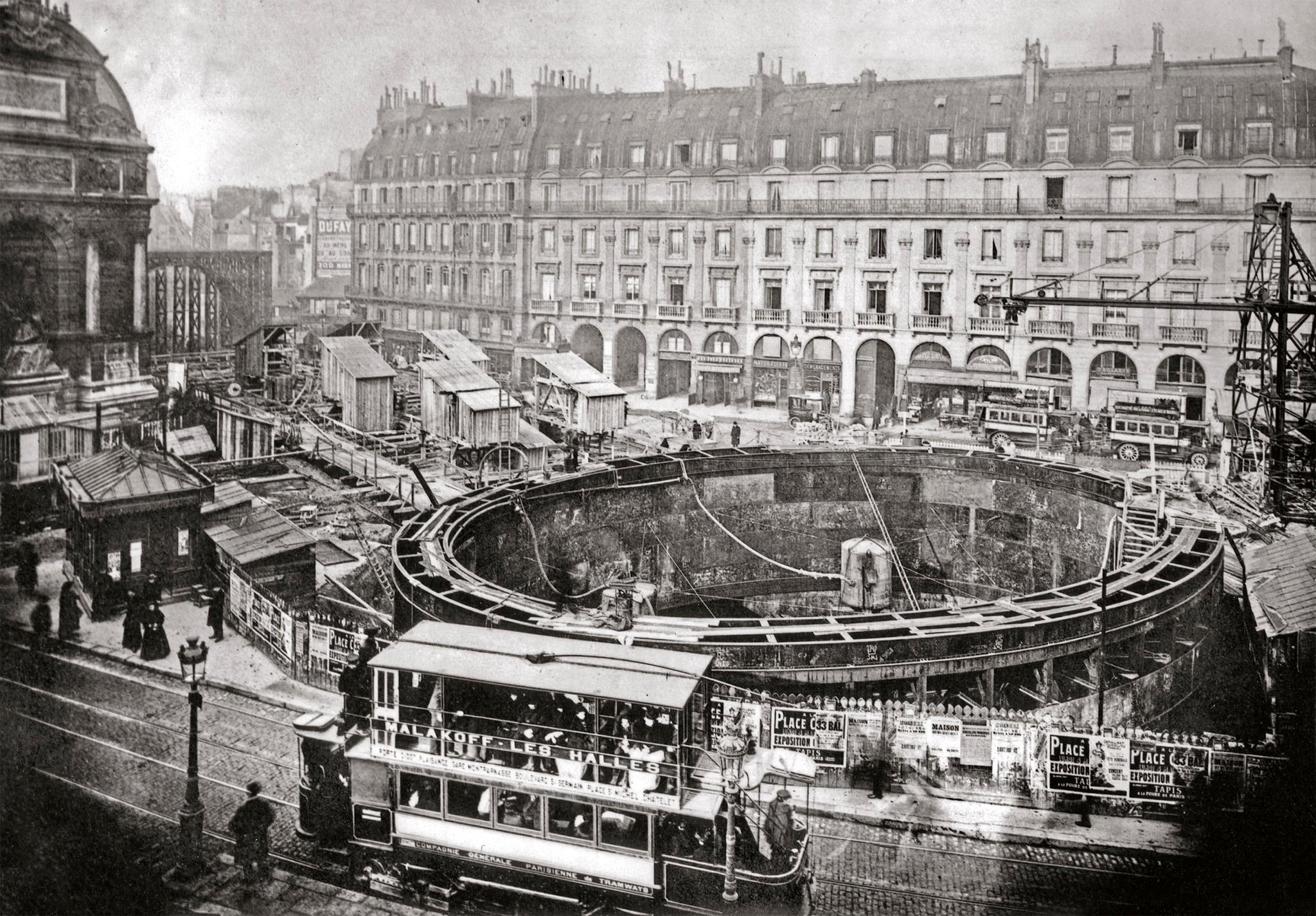 Before the Parisian metro came along, the city's population was becoming more dense, traffic congestion was growing massively and the deadlock put pressure on the authorities to finally build a rapid transit system. But can you imagine the sort of traffic jams that a construction job of this scale would have caused today?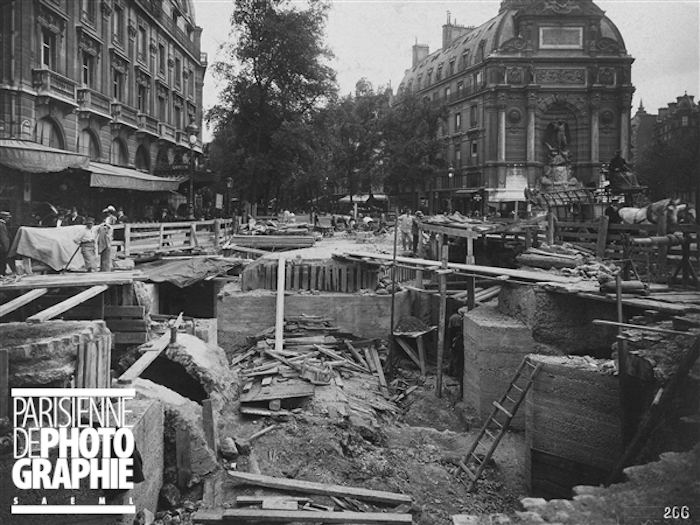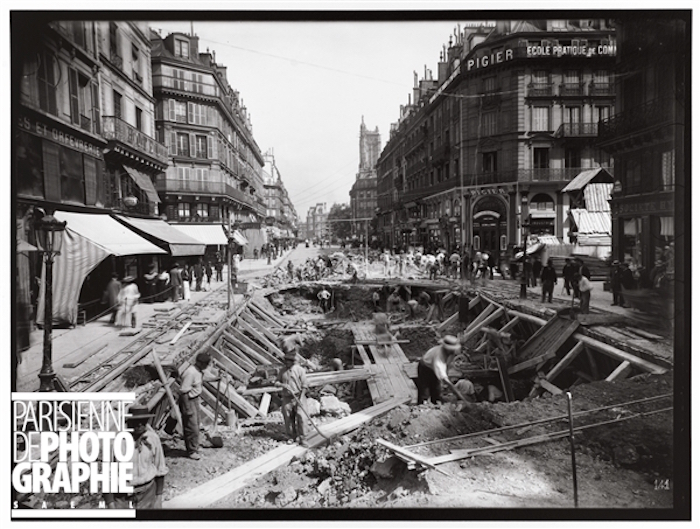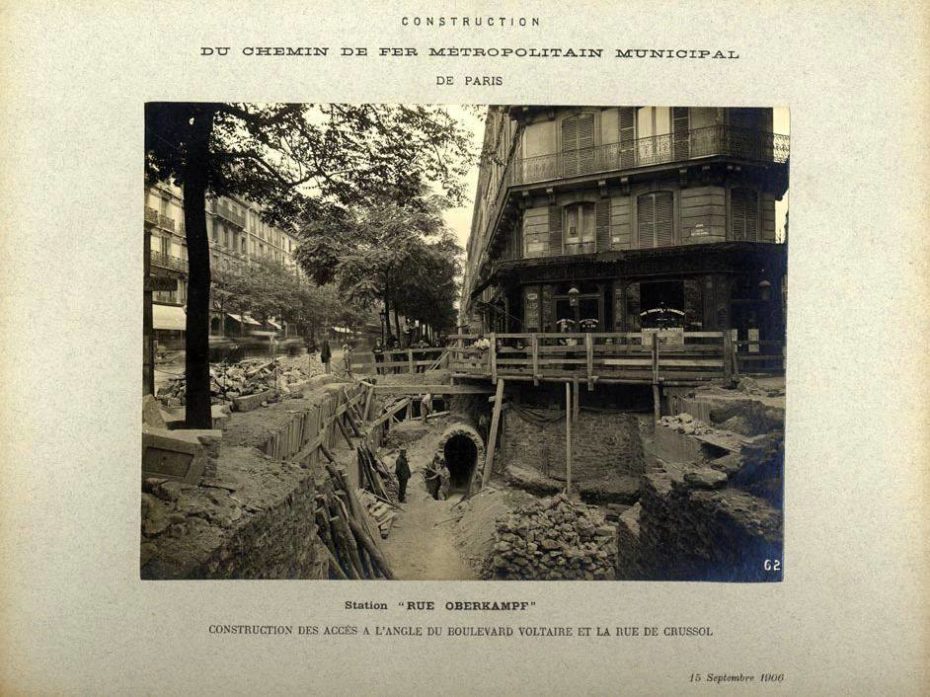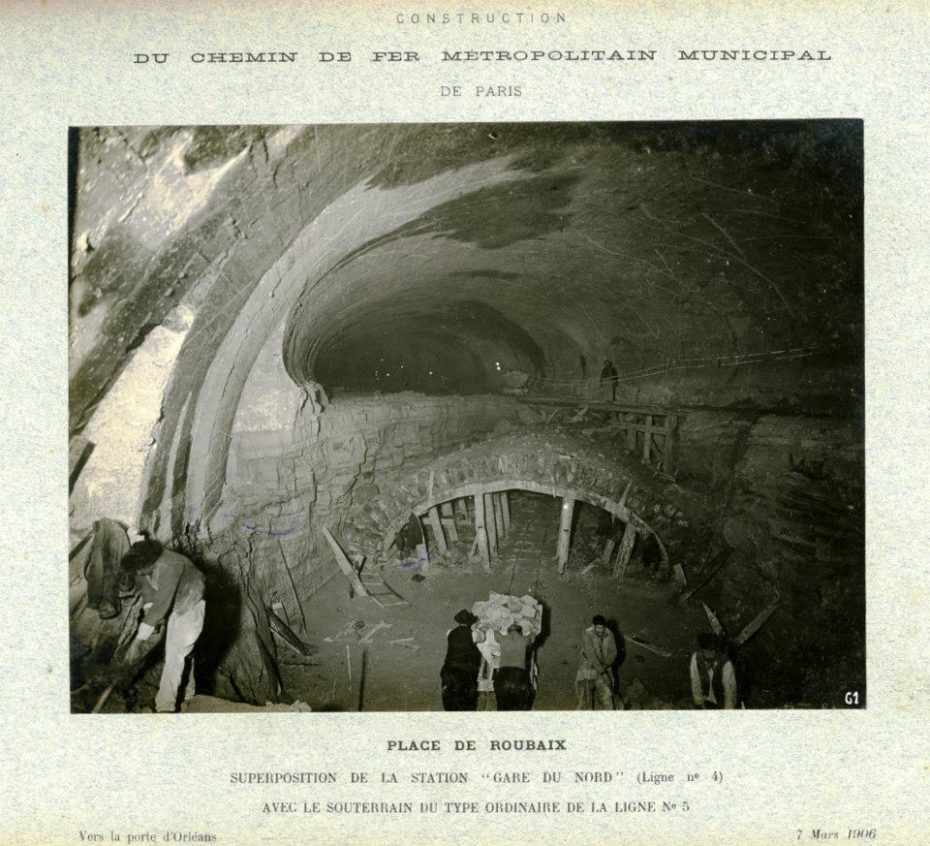 When it came to deciding what kind of urban rail system Paris should have, a serious debate began over whether the new system should consist of elevated lines or of mostly underground lines. Names like Victor Hugo, Guy de Maupassant, and the Eiffel Society of Gustave Eiffel were all in on the debate, which continued until 1882 when they finally decided on an underground option since buying land for elevated lines was goig to be more expensive.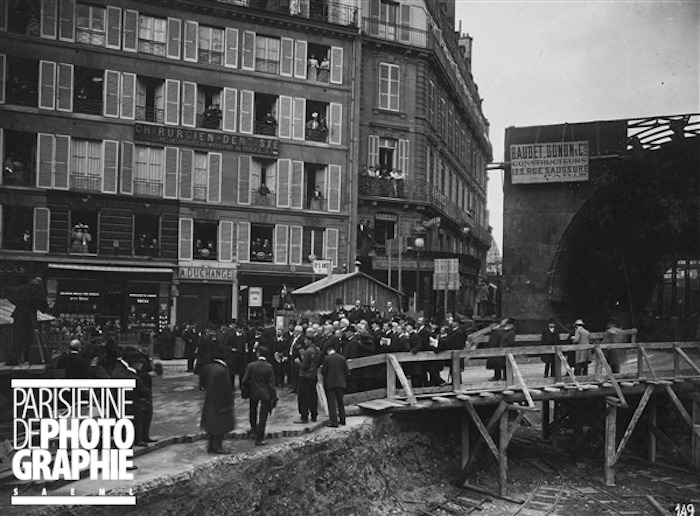 French engineer Fulgence Bienvenüe was chosen to design a special procedure of building the tunnels to allow the swift repaving of roads. Despite appearances, he is credited with a largely swift and relatively uneventful construction through the difficult and heterogenous soils and rocks. He came up with the idea of freezing wet and unstable soil in order to permit the drilling of tunnels and also built their crowns first and the floor last, the reverse of the usual method at that time.
The station Montparnasse-Bienvenüe was named after the highly-regarded engineer and he became known as the "father of the metro", his work described as "worthy of the Romans".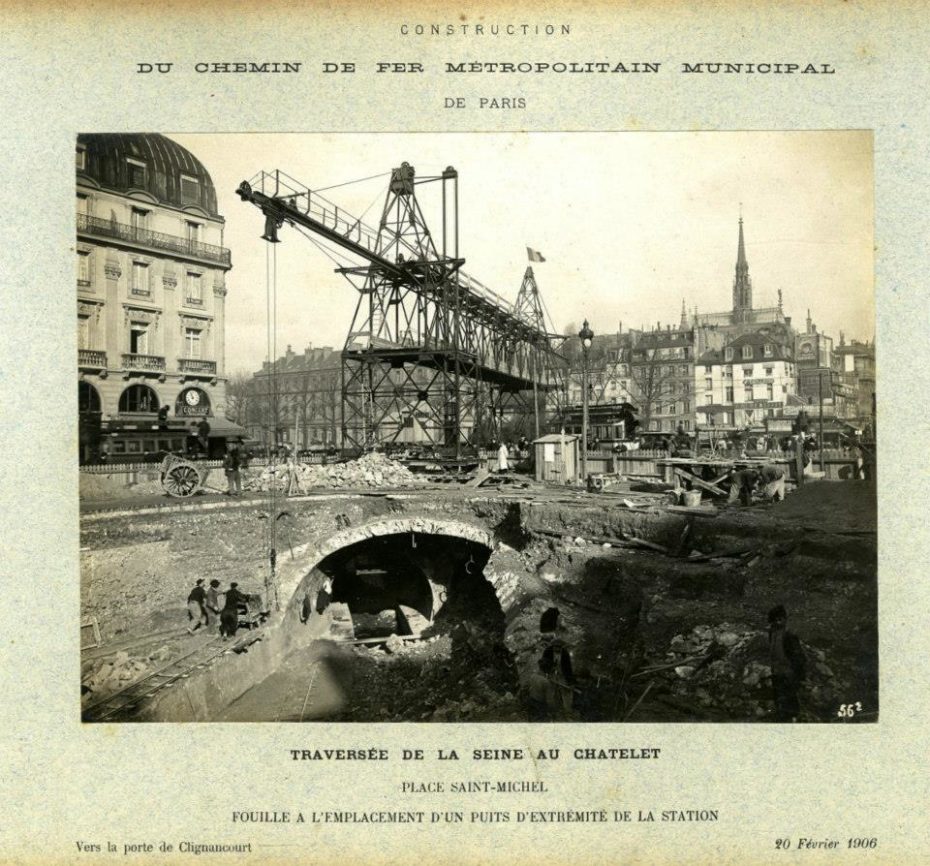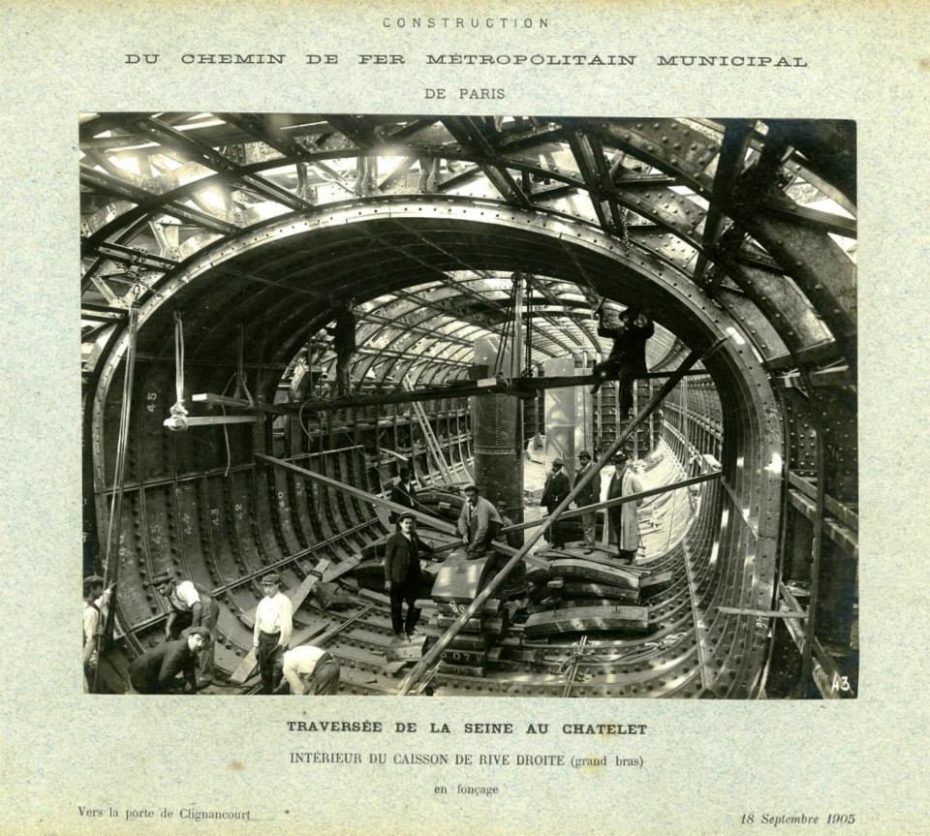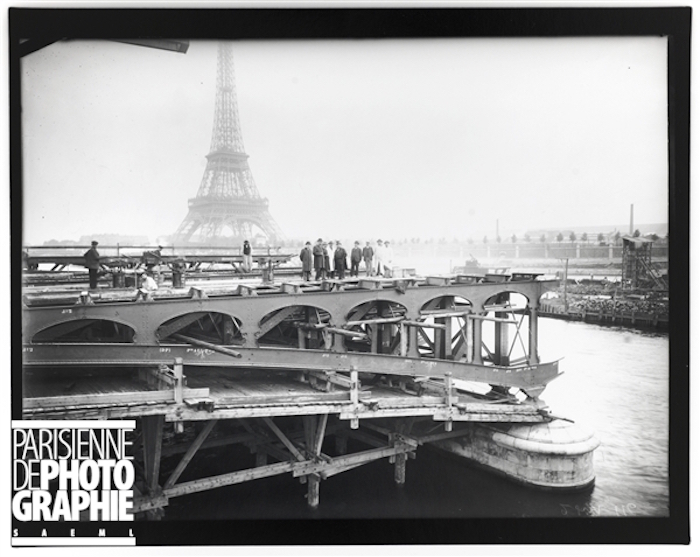 Spare a thought for the Parisians of the Belle Epoque the next time some building work gets your back up!