On my first California road trip a few years ago, one of our stops I was looking forward to the most was Death Valley's mysterious Scotty's Castle, a sprawling Spanish style manor built in the middle of nowhere in the roaring twenties. We were dangerously low on gas but determined to find this isolated oasis, and to my absolute dismay, when we arrived at the gates, it was closed; not a soul in sight. The mystery would prevail…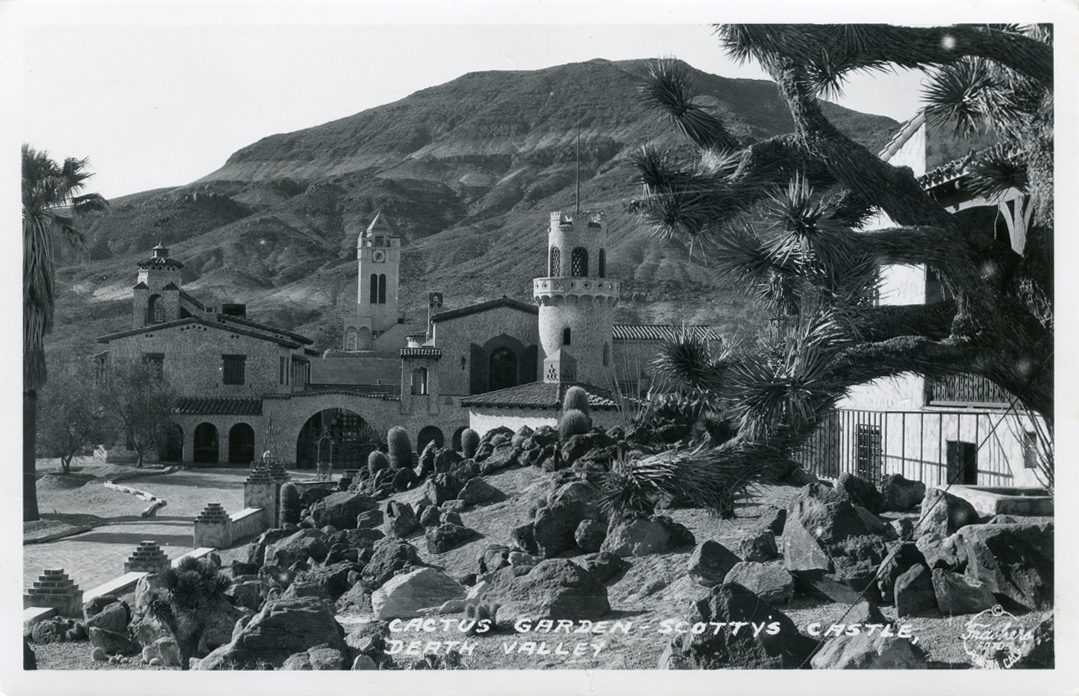 Scotty's Castle is named after Walter Scott, a travelling wild west show performer, con man, rough neck and all-round shady character. But Scott (pictured below) never actually owned this castle…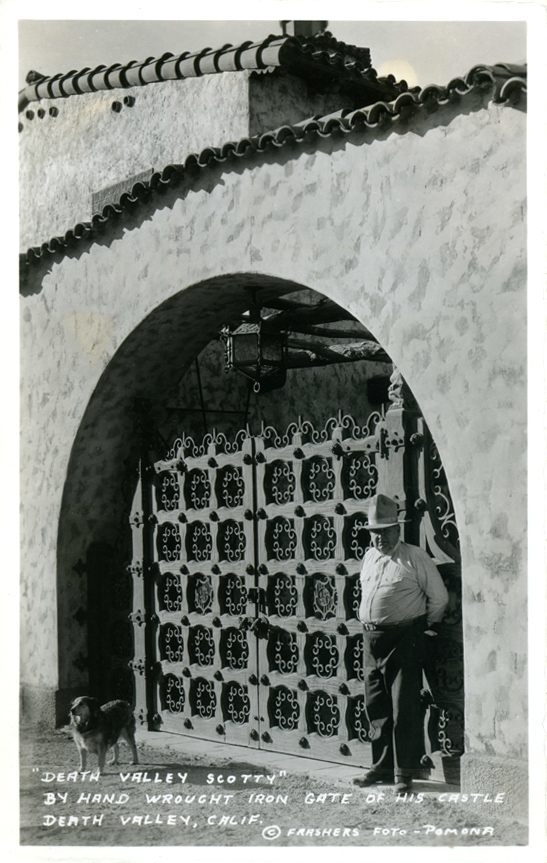 In the early 1920s, Walter met a wealthy Chicago businessman, Albert Johnson, who was a recuperating from a severe back injury after a railroad accident, and convinced him to invest in a Death Valley gold mine he'd found and promised was worth millions. Johnson and his wife were swayed by the idea when they discovered his health was improving dramatically in the dry, sunny desert climate and they soon began constructing a small winter home which would later become a self-sustaining mansion built smack in the middle of one of hottest places on earth.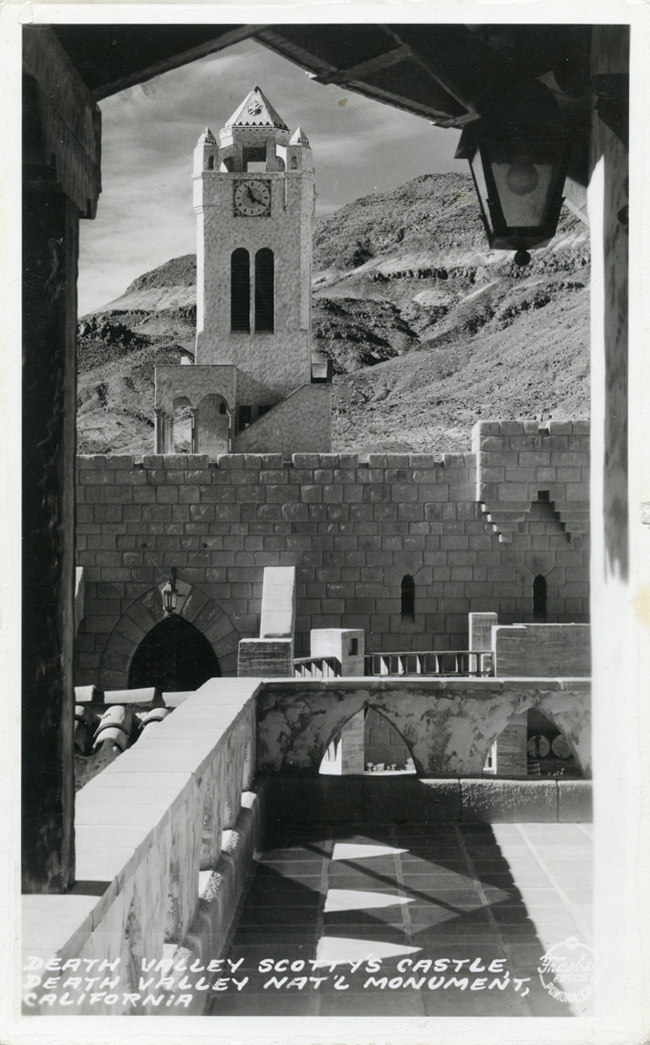 Supplying more than $2 million to finance the project (a lot more money in those days), Johnson dug out a series of tunnels leading to a natural spring using cutting edge engineering considered barely possible over 100 years ago. He would eventually acquire more than 1,500 acres in Grapevine Canyon, but never saw a single dollar in return from the gold mine Scott had promised. As it turned out, Scott had made the whole thing up. The legend of the Death Valley gold mine was a conman's lie and despite being initially angered when Johnson found out, the two had already struck up an unlikely lifelong friendship.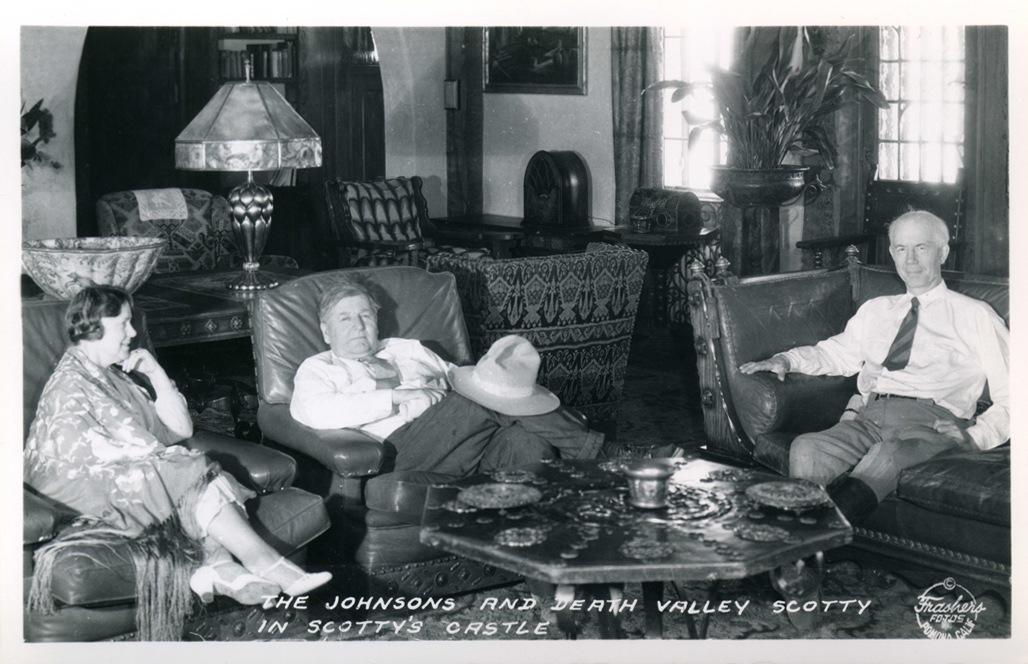 Over the years, Scotty had supplied the mystery, curiosity and entertainment for Albert's Death Valley adventure and despite being polar opposites, he was fascinated with the cowboy's colorful character. Scotty, likely in hiding from his past, lived off road in a cabin up the hill so he could drink, smoke gamble and do all the things that his devout Christian benefactors found unsuitable, but he had become a permanent fixture in the Johnson's lives at the secluded ranch.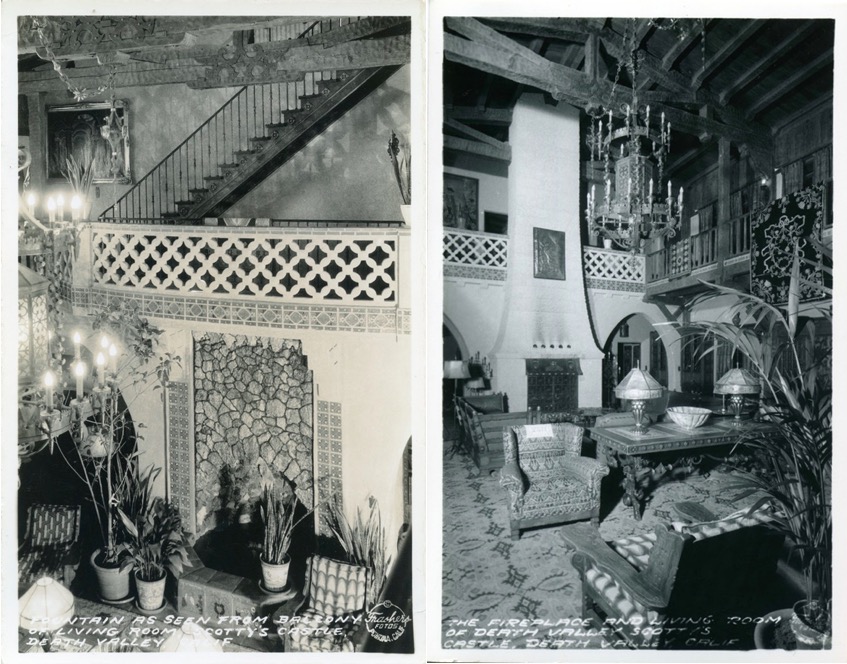 When the stock market crashed in 1929, leaving them unable to finish construction on the dream desert home, Scott suggested the couple gain some income by renting out rooms at the ranch. He became the star attraction at the castle, entertaining Presidents, movie stars and politicians with his wild stories, still claiming there was a lost mine beneath the mansion floor, and the entry was under his bed.
The Johnsons died without heirs, leaving the property in limbo in 1948. Scott lived for another eight years, which is likely when he told everyone he owned the castle and people started calling it Scotty's Castle. He's buried on a hill next to his beloved dog, overlooking the castle. It wasn't until 1970 that the National Park Service purchased the villa for $850,00 from a charity Johnson had founded, and turned it into Death Valley's only man-made attraction.
The Johnsons' original furnishings and clothing are still inside to this day, and at its height of business, 100,000 people ventured into the Death Valley desert to tour the curious villa each year, which included a mystery tunnel tour of the underground. The beautiful 270-foot swimming pool, reflecting ponds, fountains and man-made lakes, were never finished. Had the Johnson's dream been realised, the property would have rivalled that of kings and been a real-life mirage in the desert.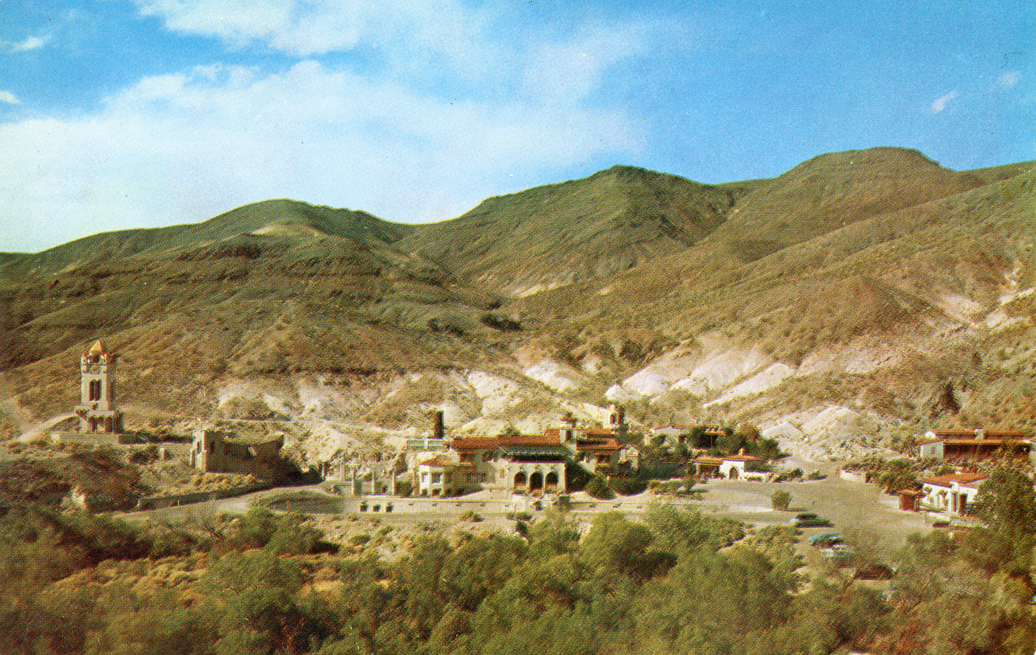 Unfortunately, today that dream only seems to be getting further from a reality.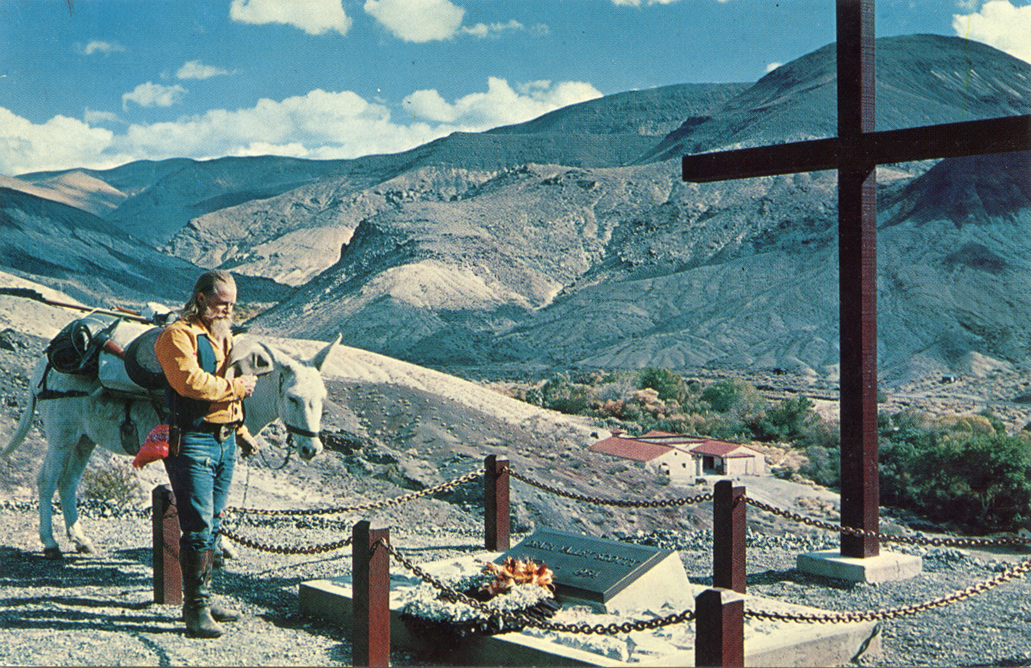 Death Valley Scott's grave
When I visited in 2014, the castle already seemed to be in trouble. Inexplicably closed, and despite advertising opening hours that we had been counting on, the gates appeared to be shut for the foreseeable future. Then in October 2015, a significant storm hit Scotty's Castle and the Death Valley area, raining more in 2 days that it usually does in an entire year, leaving the landmark heavily damaged by flash flooding. Scotty's Castle is now listed as "permanently closed". A recent article in the LA Times, which shows photographs of the damage, suggests it may not re-open to visitors until at least 2019, if at all.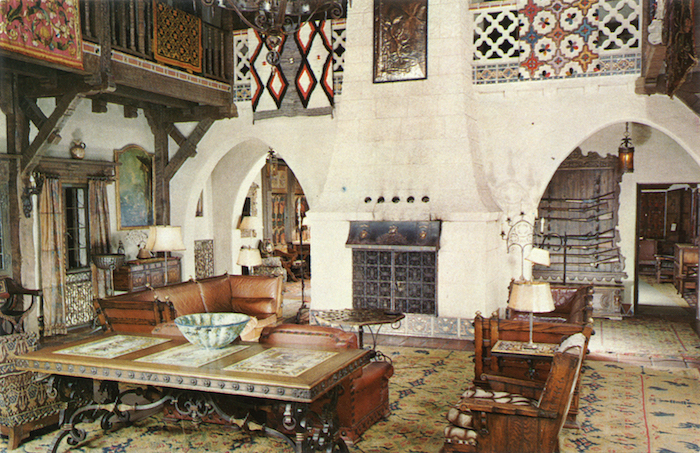 So, while this beautiful and insanely interesting place is sadly now closed to visitors, and I'm currently feeling very nostalgic for a California road trip, I thought these photographs I found from Scotty's castle in its heyday would do the trick…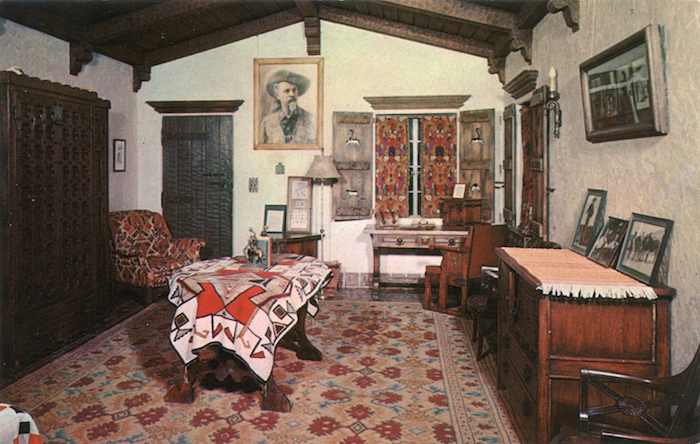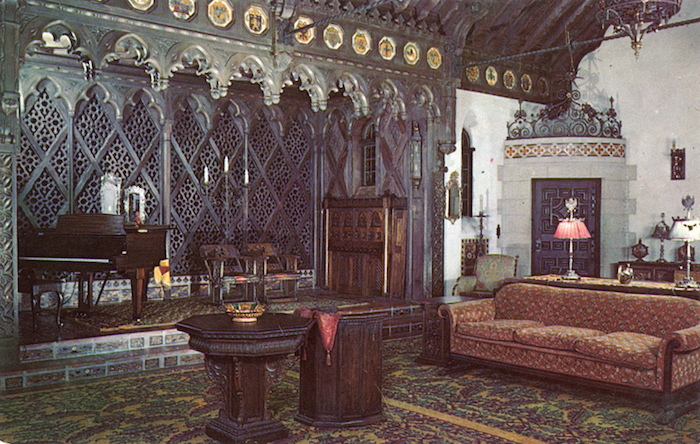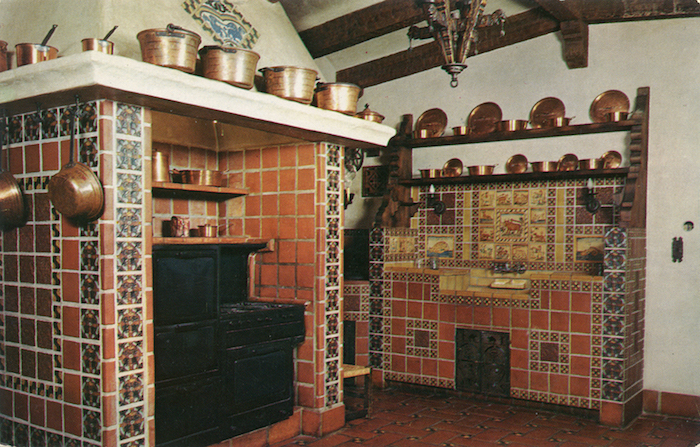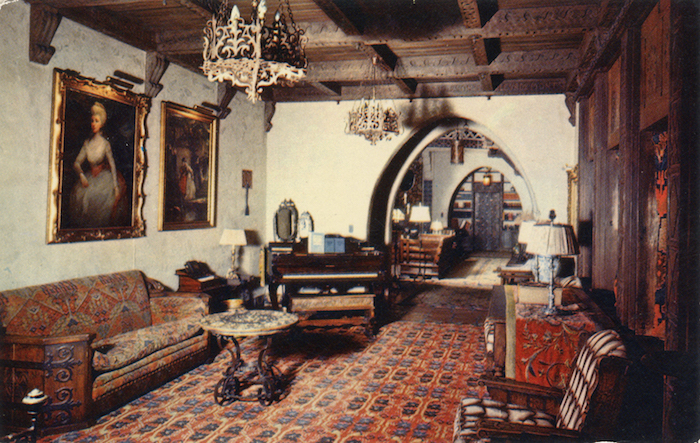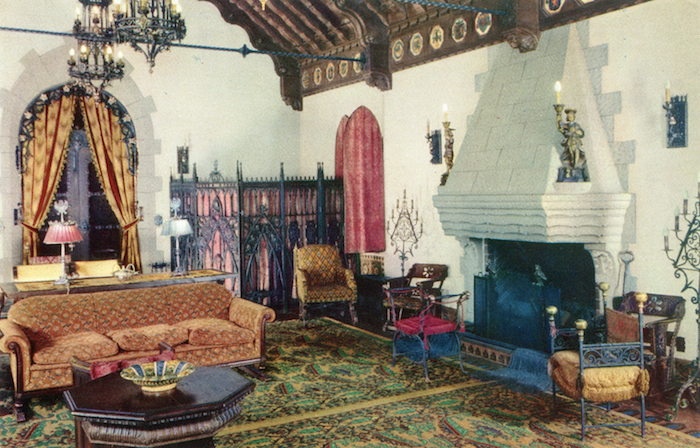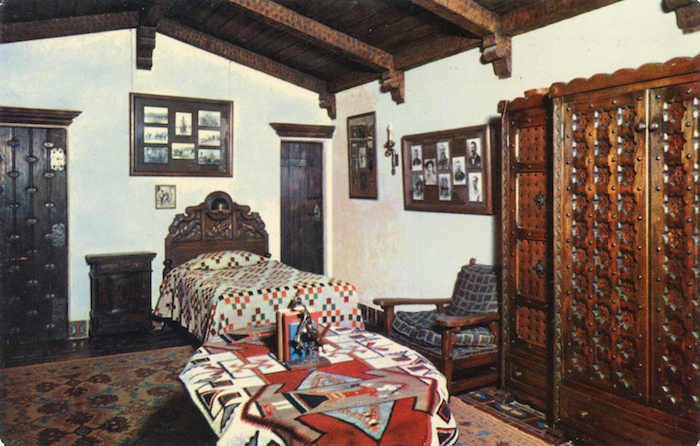 Scotty's bedroom, where he claimed there was an trap door entry to the gold mine under his bed.