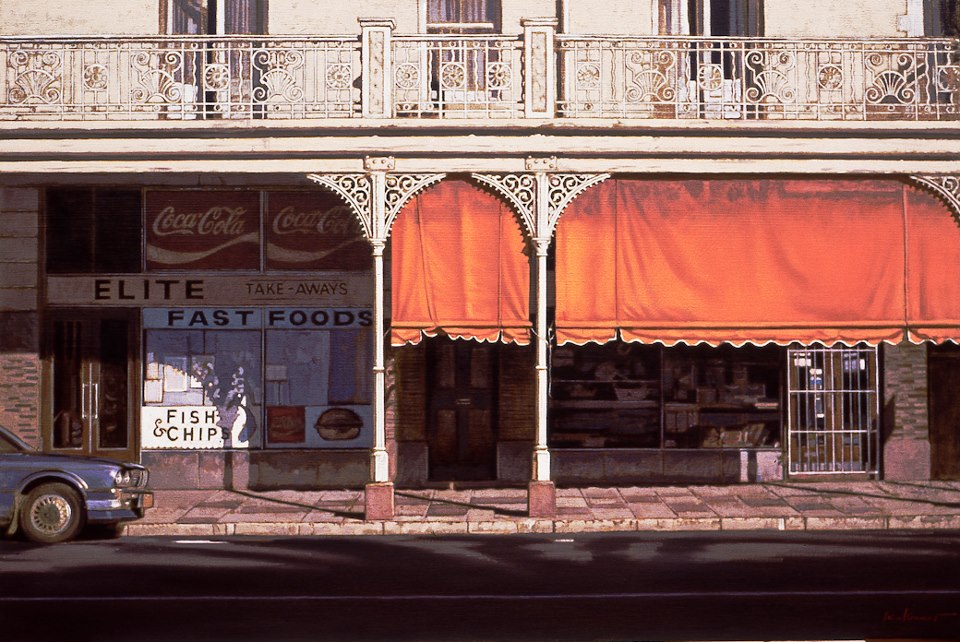 I've been discovering the Karoo through oil paintings on canvas today. The Karoo is a bit like South Africa's answer to the Mojave. Both became deserts at the end of the last ice age, and from the looks of it, both would make great road trips. What I wouldn't do to be in the passenger seat of a car right now with my feet on the dashboard and the wind in my hair, venturing through these small towns, stopping to buy cold pops and ice coffees at the general store, peeking through windows of closed shops, wondering where everybody is. What I wouldn't give to be inside one of the paintings of John Kramer.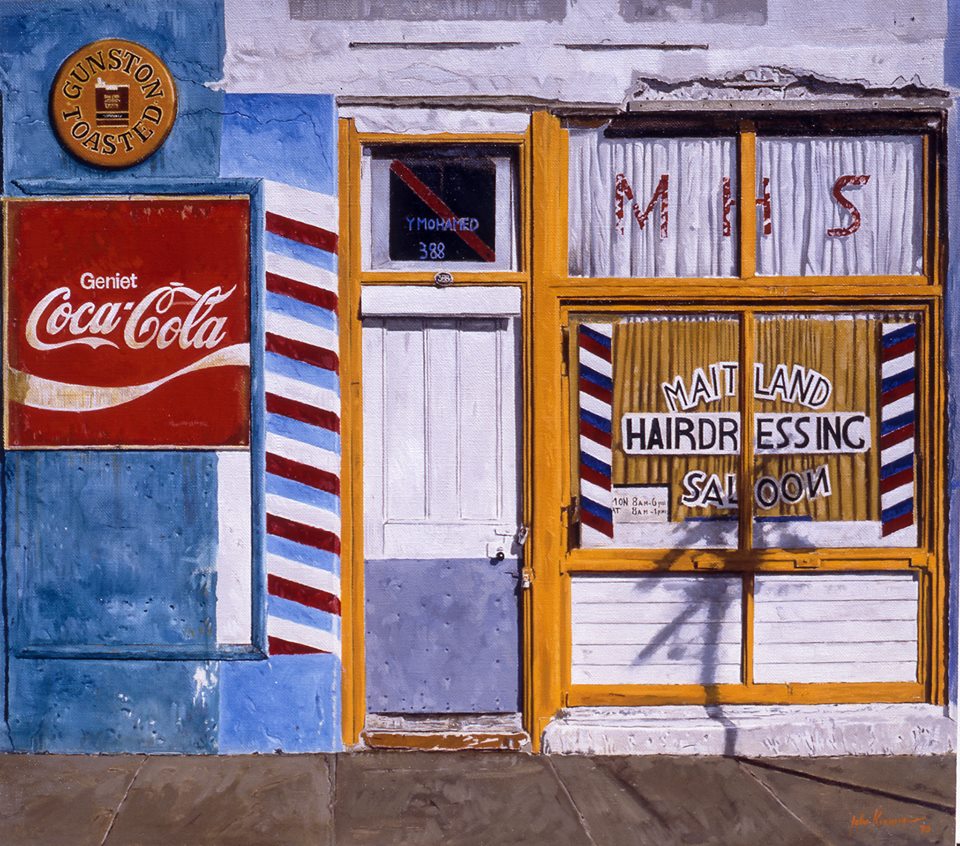 For more than four decades, painter John Kramer has been documenting with oil on canvas; preserving small town buildings and rural roadside shopfronts with his realistic paintings. First with a camera and then with his paintbrush, John captures a sight that is sadly disappearing with the coming of the supermarket and branded store to what he calls "the platteland" of South Africa.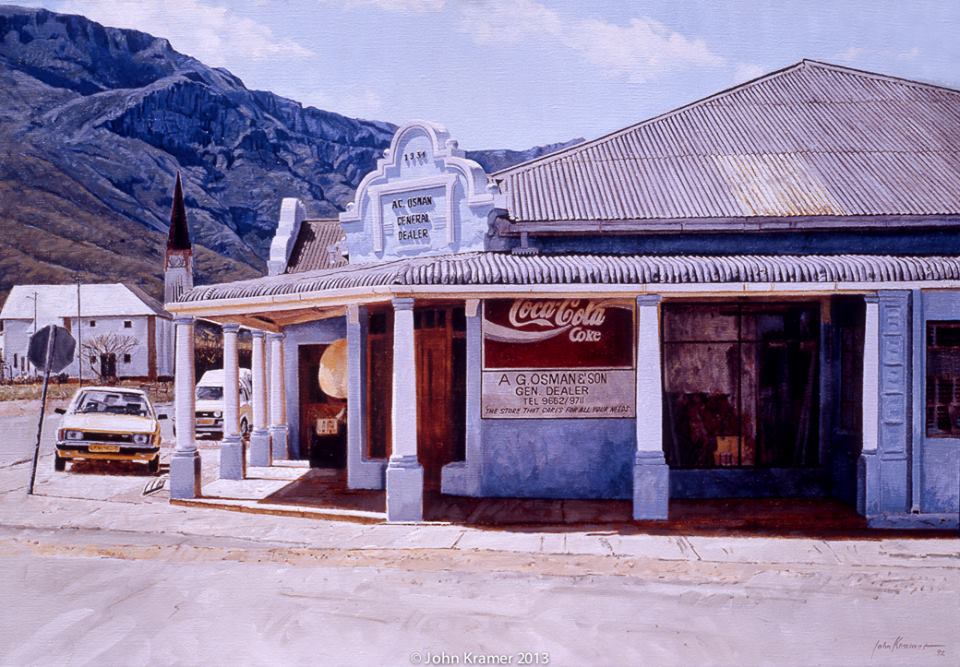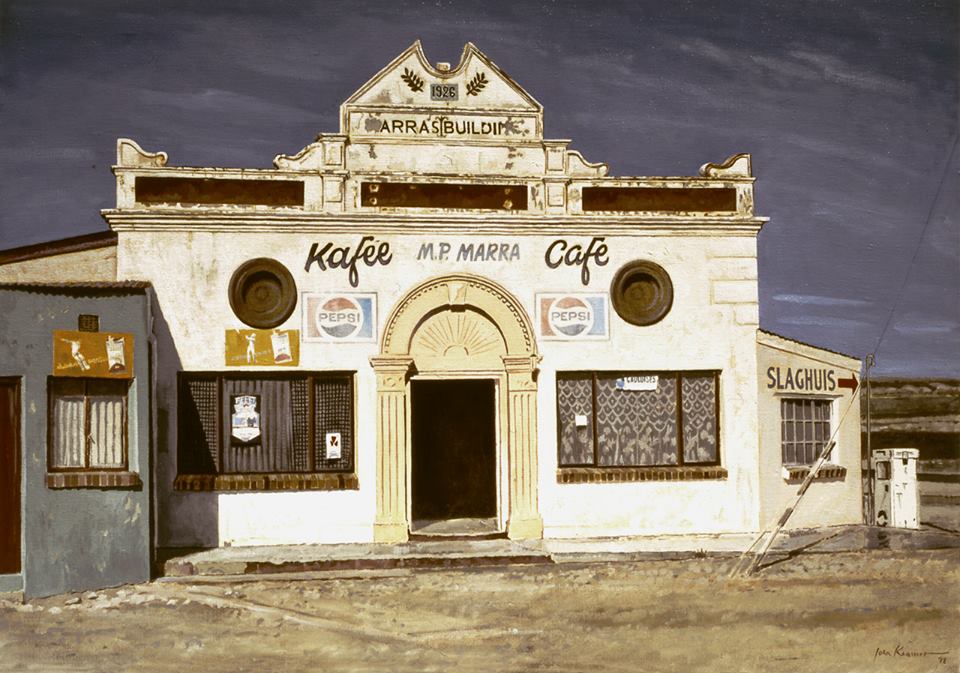 "Many of the buildings depicted in my paintings have long been demolished or altered beyond recognition."
Above is the M.P. Marra building in Langebaan, painted in 1992 and below, the same building at another time. I'm afraid Kramer appears to be right, because I googled the building and it seems this is what it looks like today.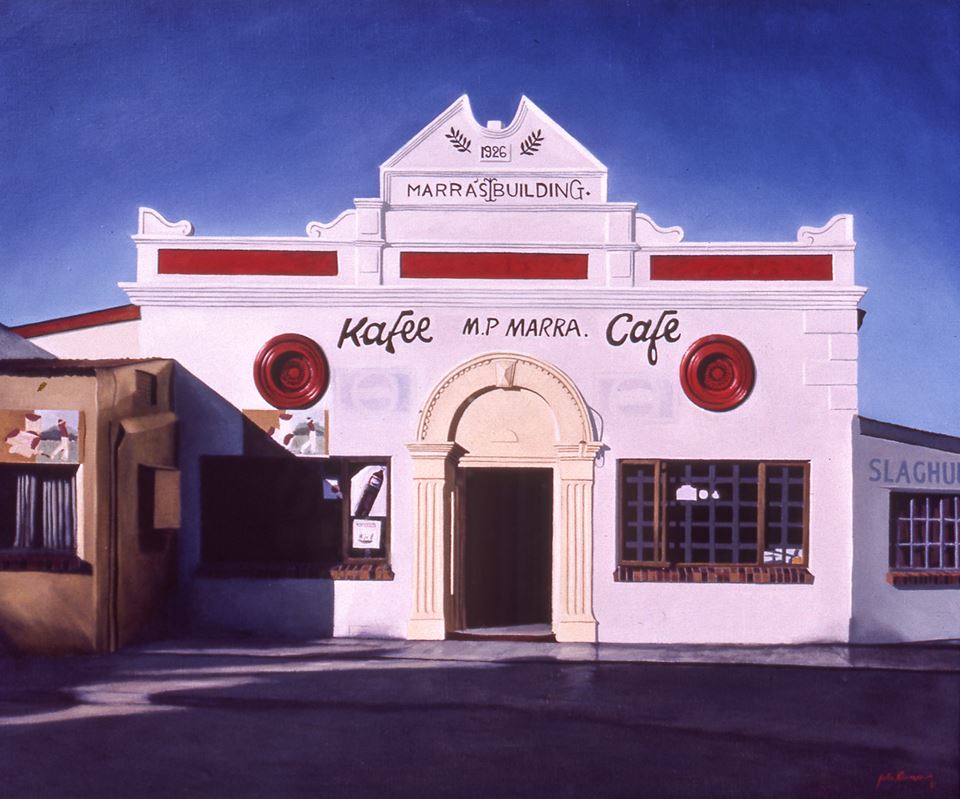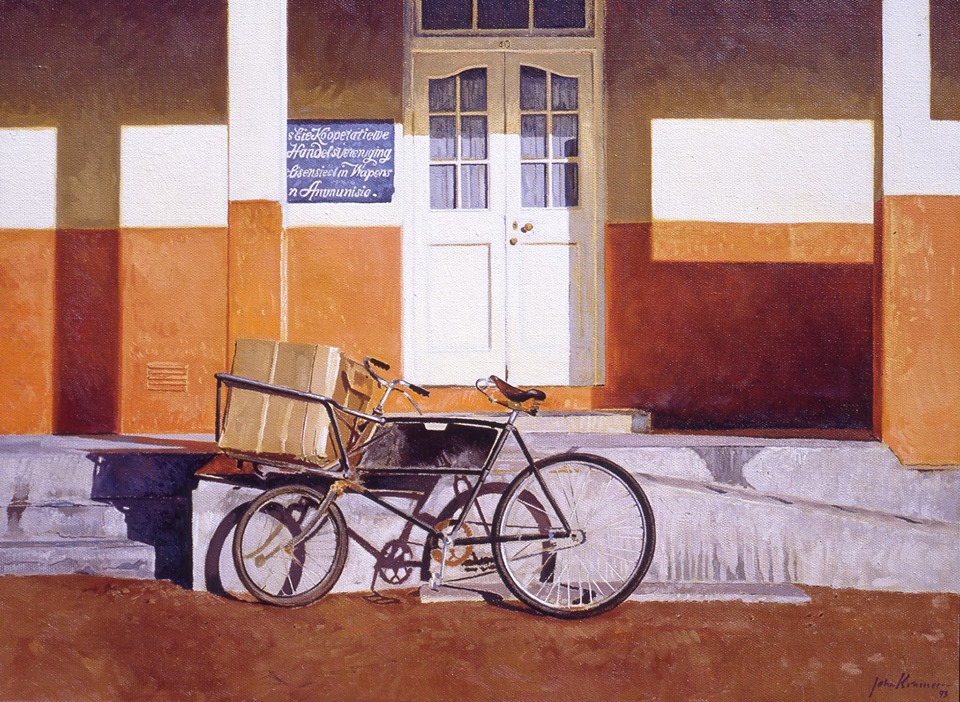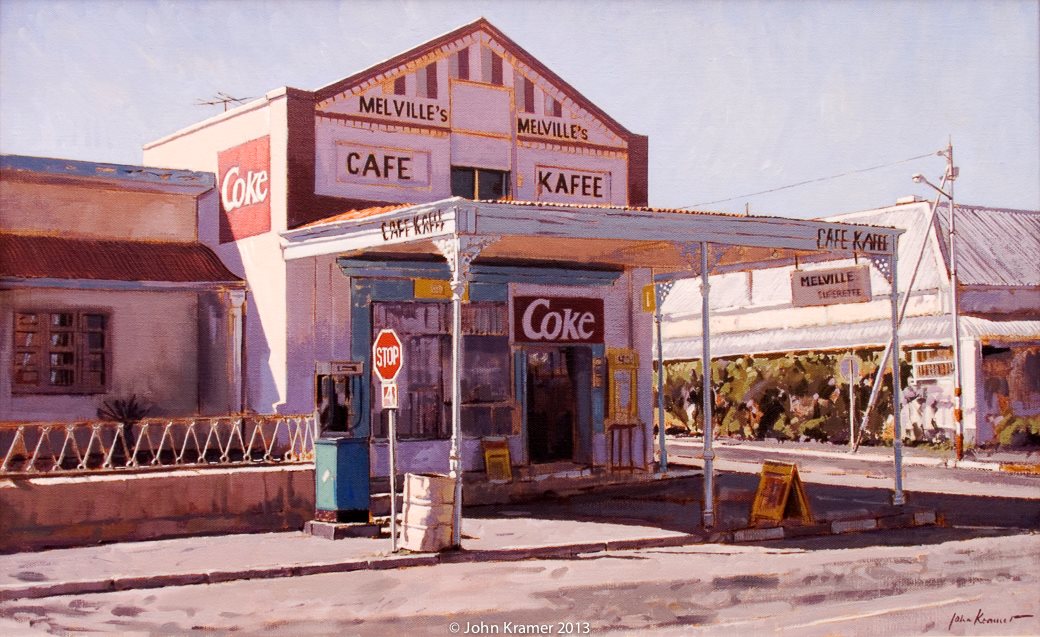 "My paintings are not about architecture as such, about structures that have been designed; instead, they have to do with buildings that have grown and matured over time, that show the ravages of alteration, that reveal their amusing quirks and peculiarities, with all the eccentric bits and pieces added by their owners."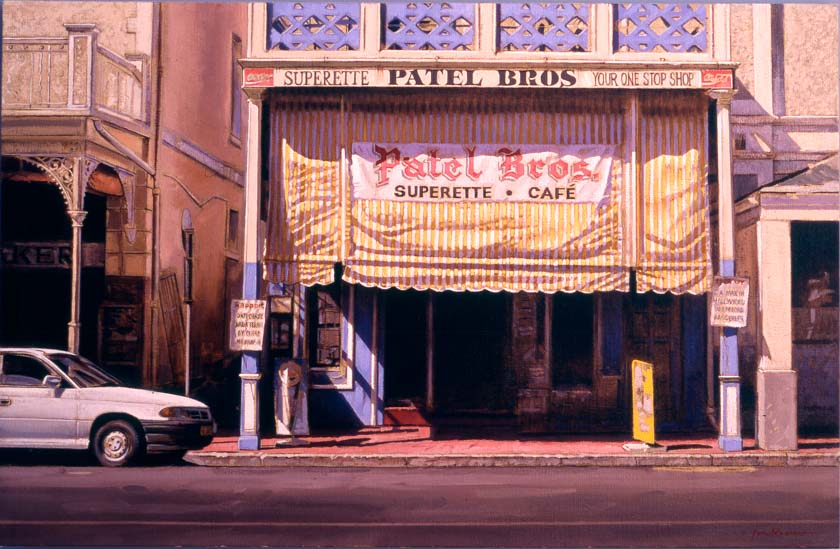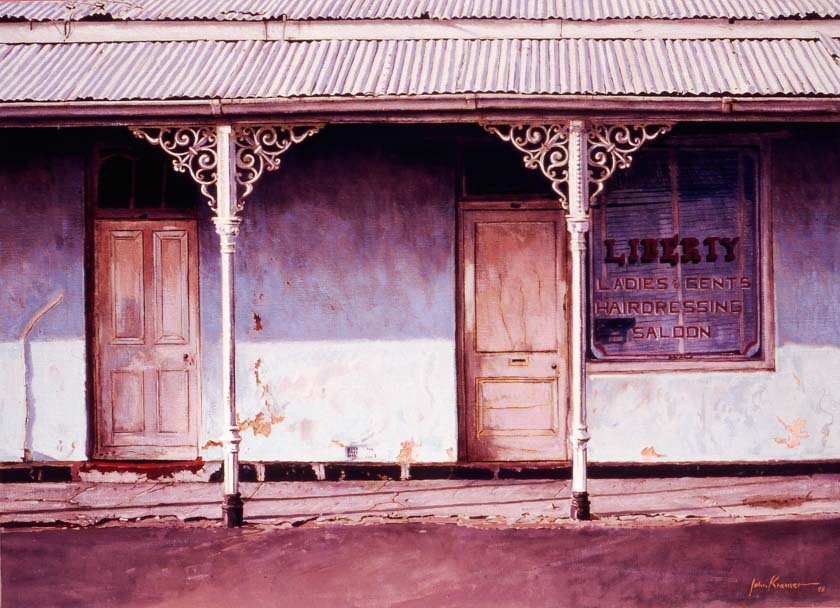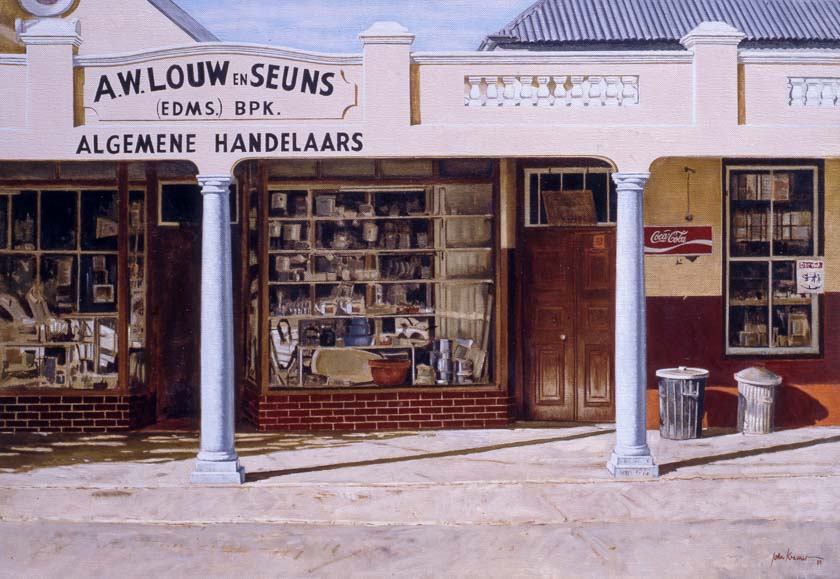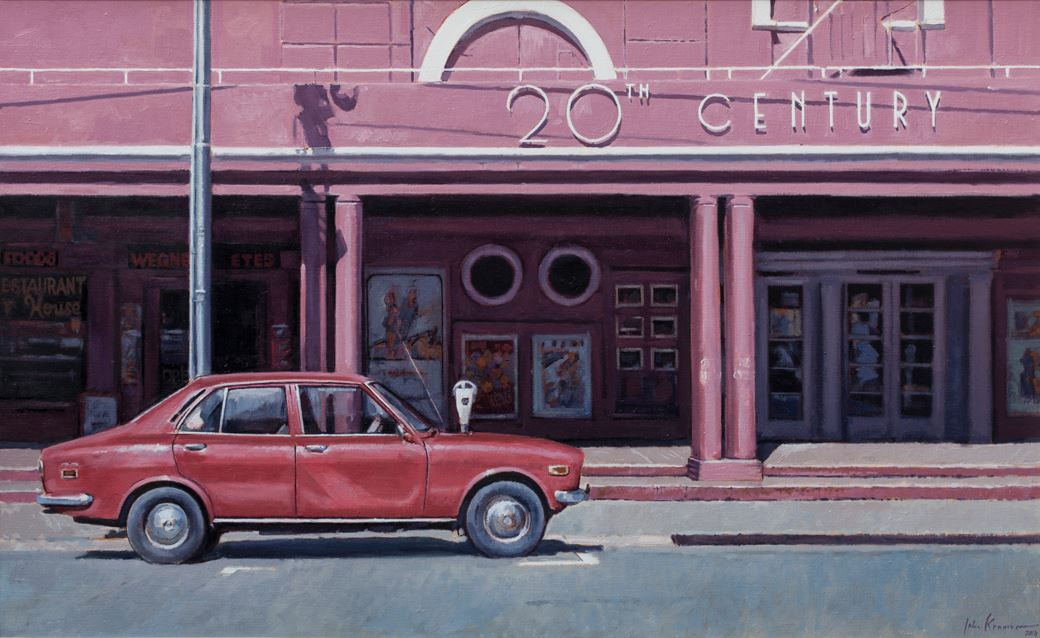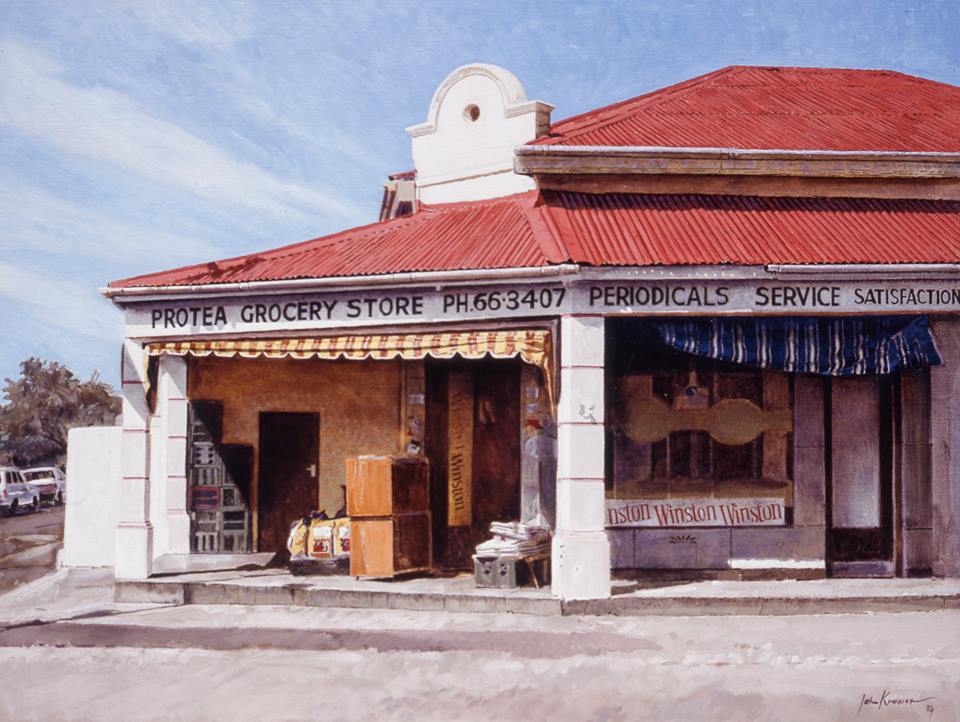 "I have been told that my images seem frozen, eerie and surreal. What makes them so, in my opinion, is the absence of living elements. This is a deliberate omission to draw attention to the buildings themselves. The facades become a kind of portrait."
Is it me or do these remind you of a little bit of Edward Hopper's "Early Sunday Morning". Is John Kramer a household name and I've just been living under a rock all these years?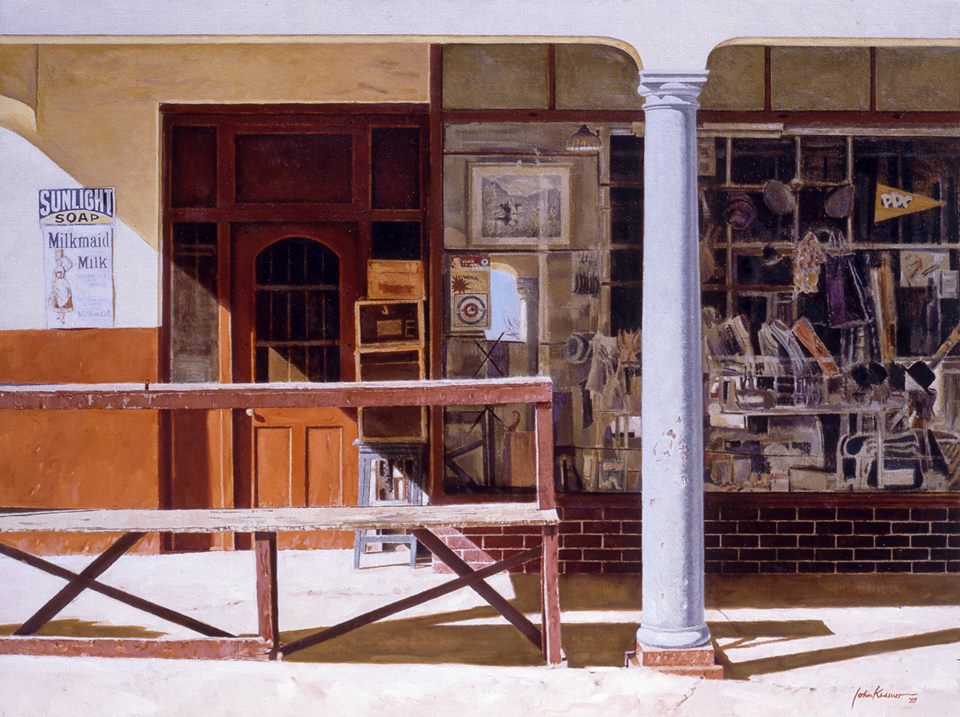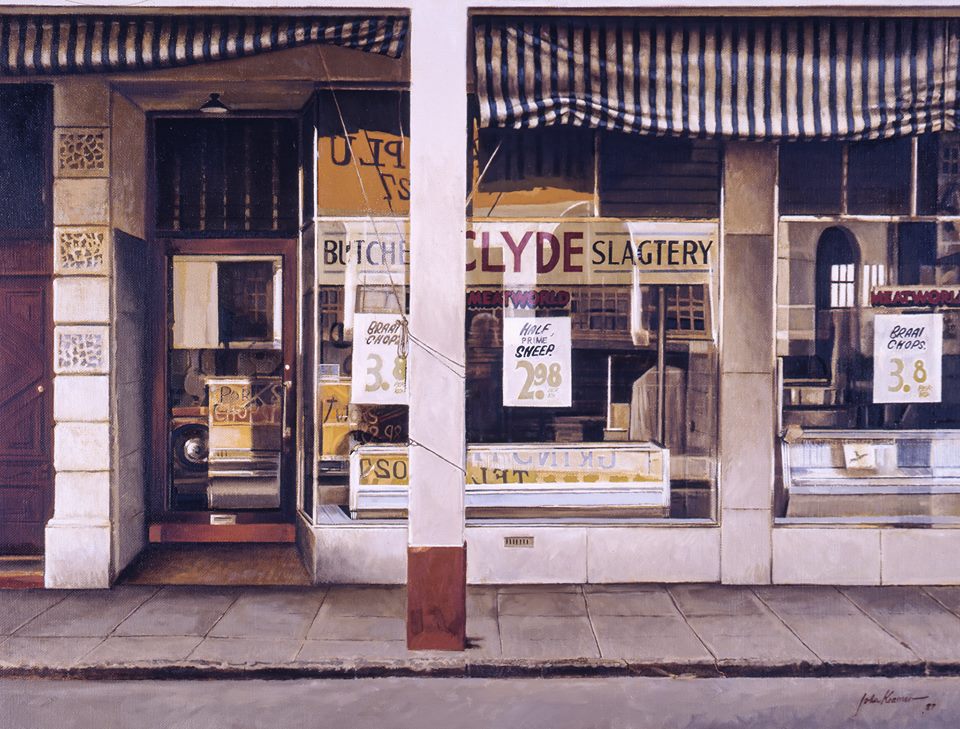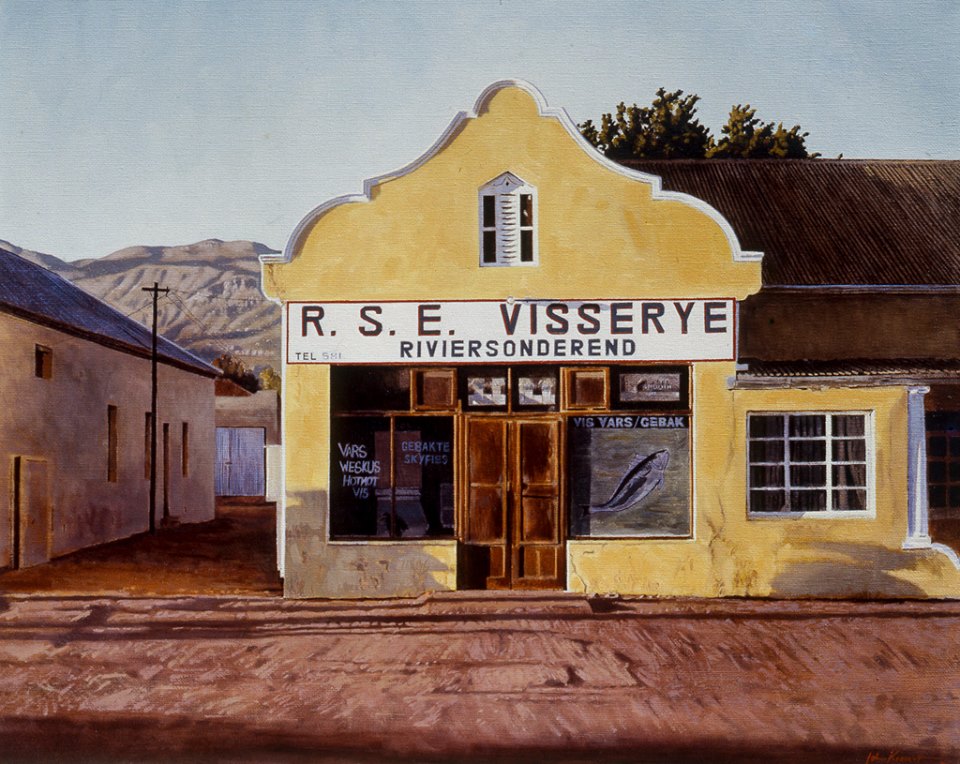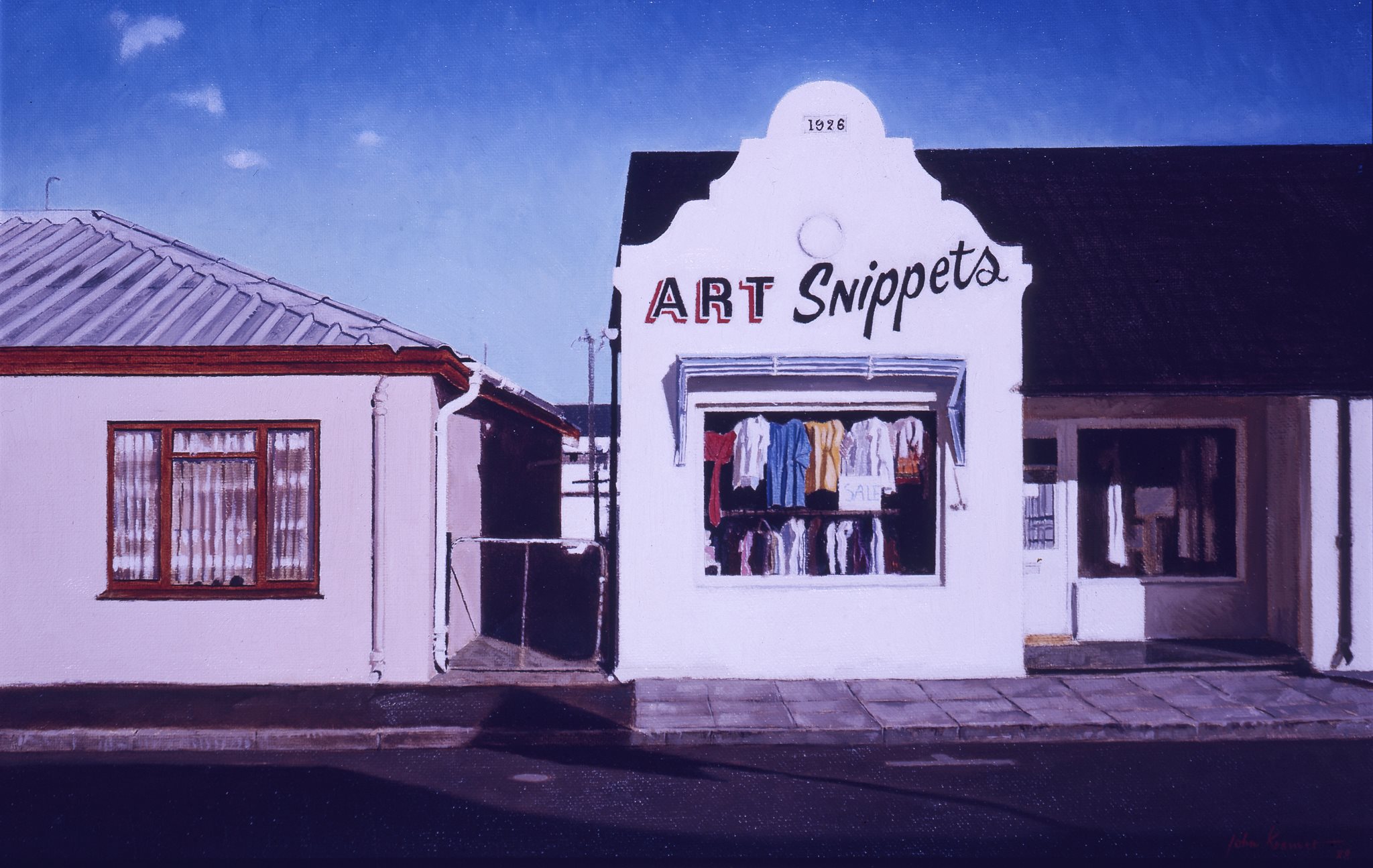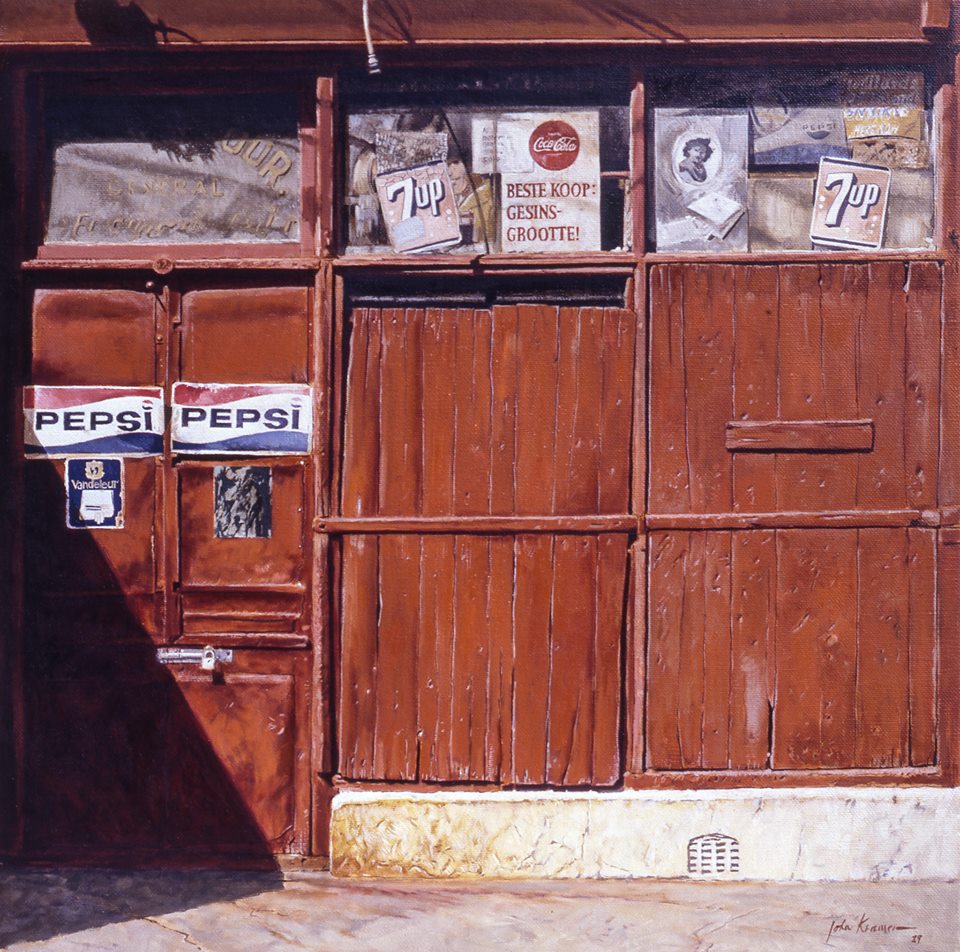 You'll have noticed some of his paintings are more realistic than others. John says that over years his painting style has loosened. "I now place more emphasis on brushstrokes and paint texture than I did in my earlier works, which tended to be harder, flatter and more hyper-realistic. I remain a realist."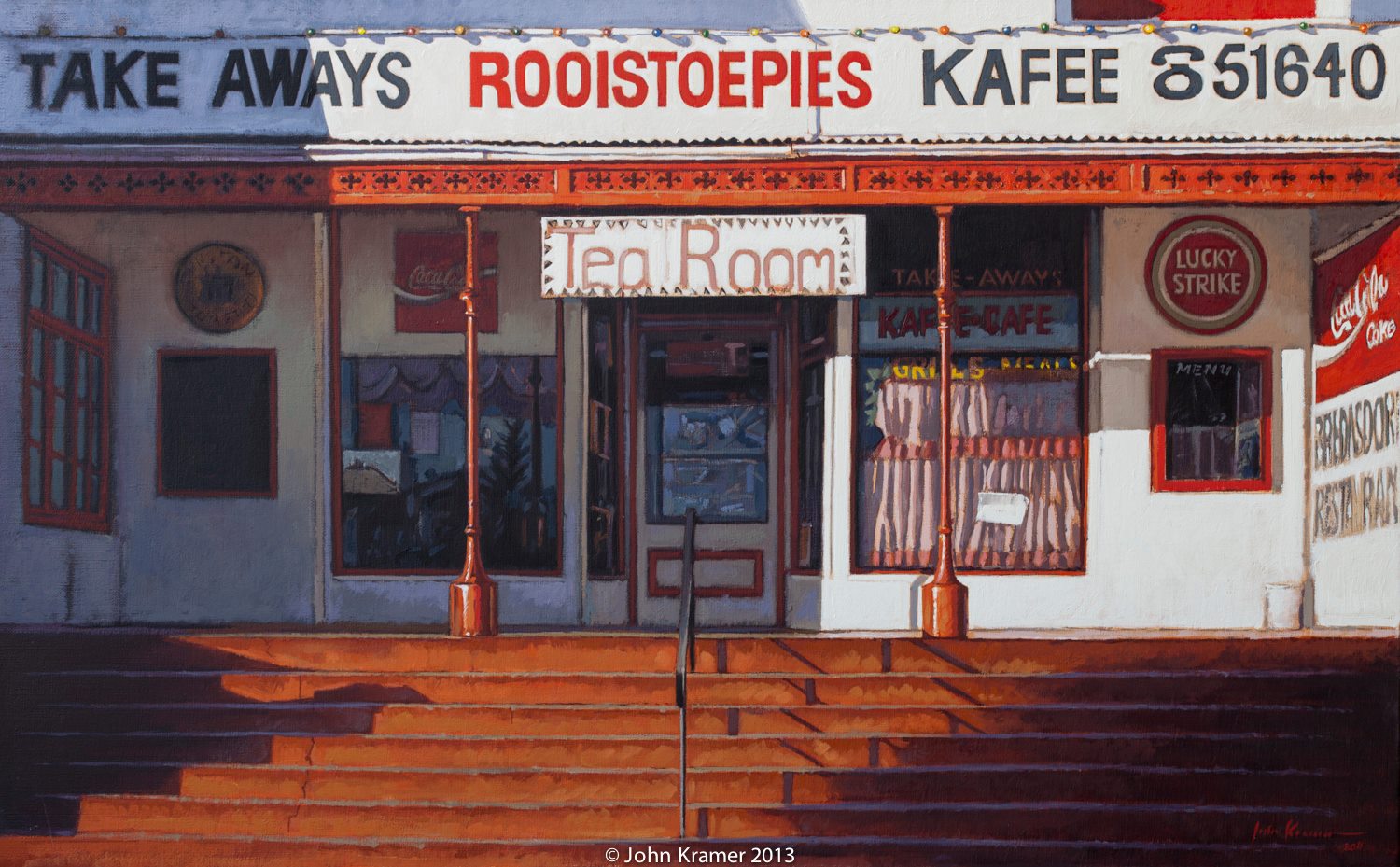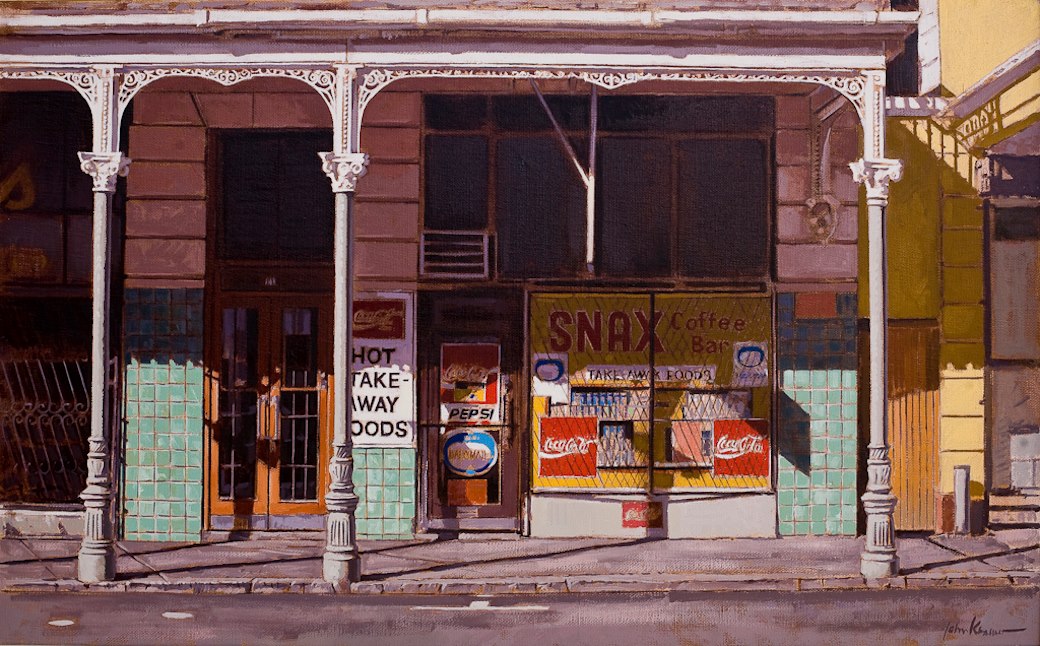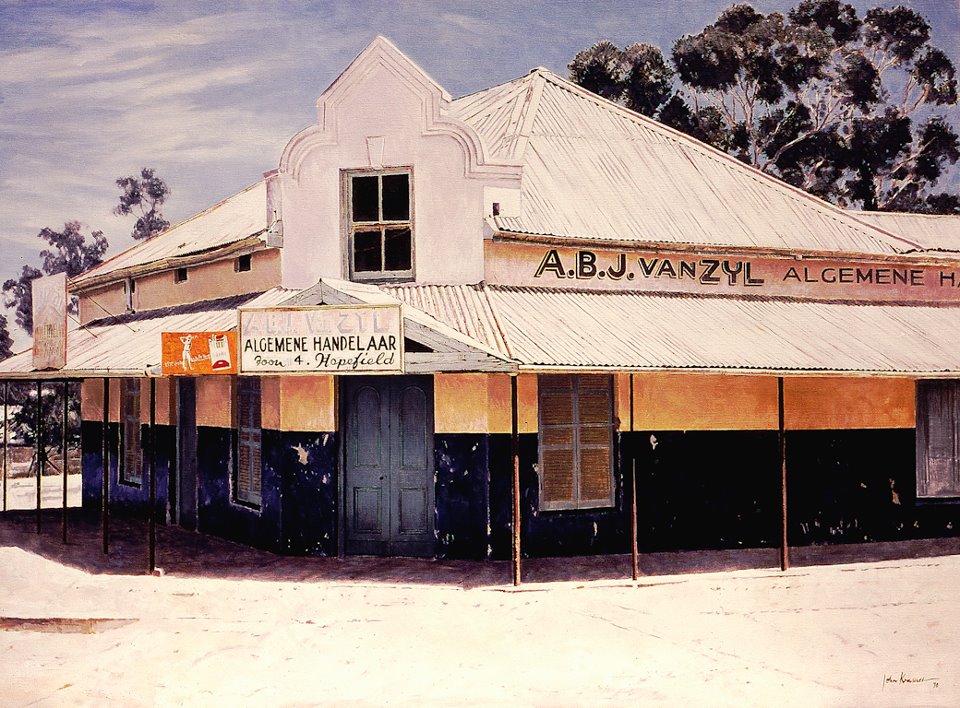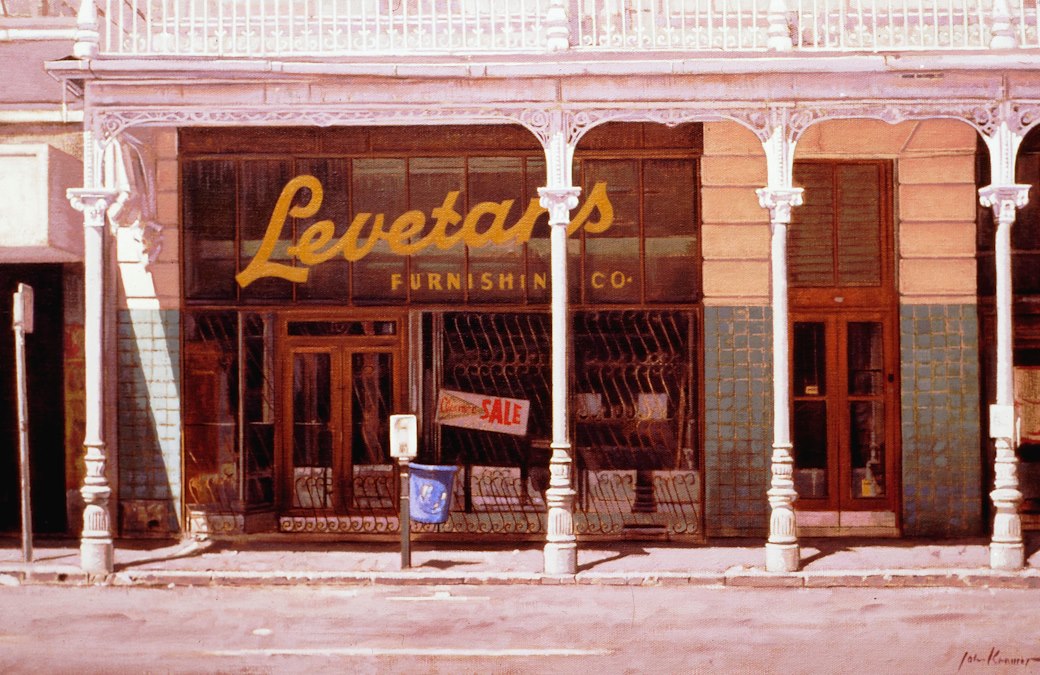 There are a number of galleries that represent John Kramer's work that you can contact if you are interested in finding out what is available. He also has a book available to buy.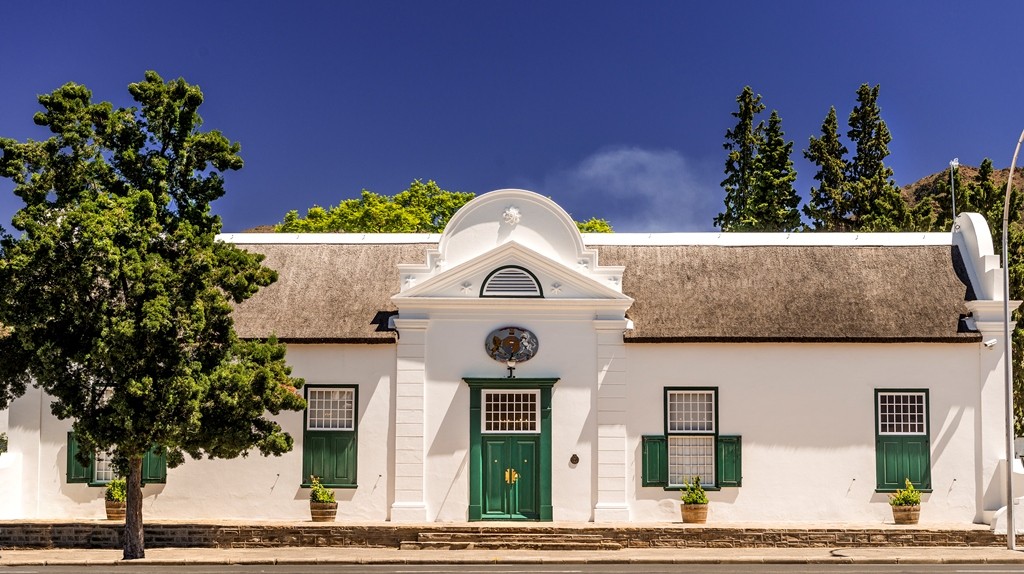 I also couldn't help googling future destinations for a Karoo road trip and came across a historic town called Graaff-Reinet that looks like it might be worth the stop. There's a beautiful hotel called the Drostdy and nearby is the Obesa Nursery, the world's biggest cactus nursery. Just something to wet your appetite.
You can see more of John Kramer's work on his website and have some of his paintings pop up in your newsfeed by following him on Facebook.