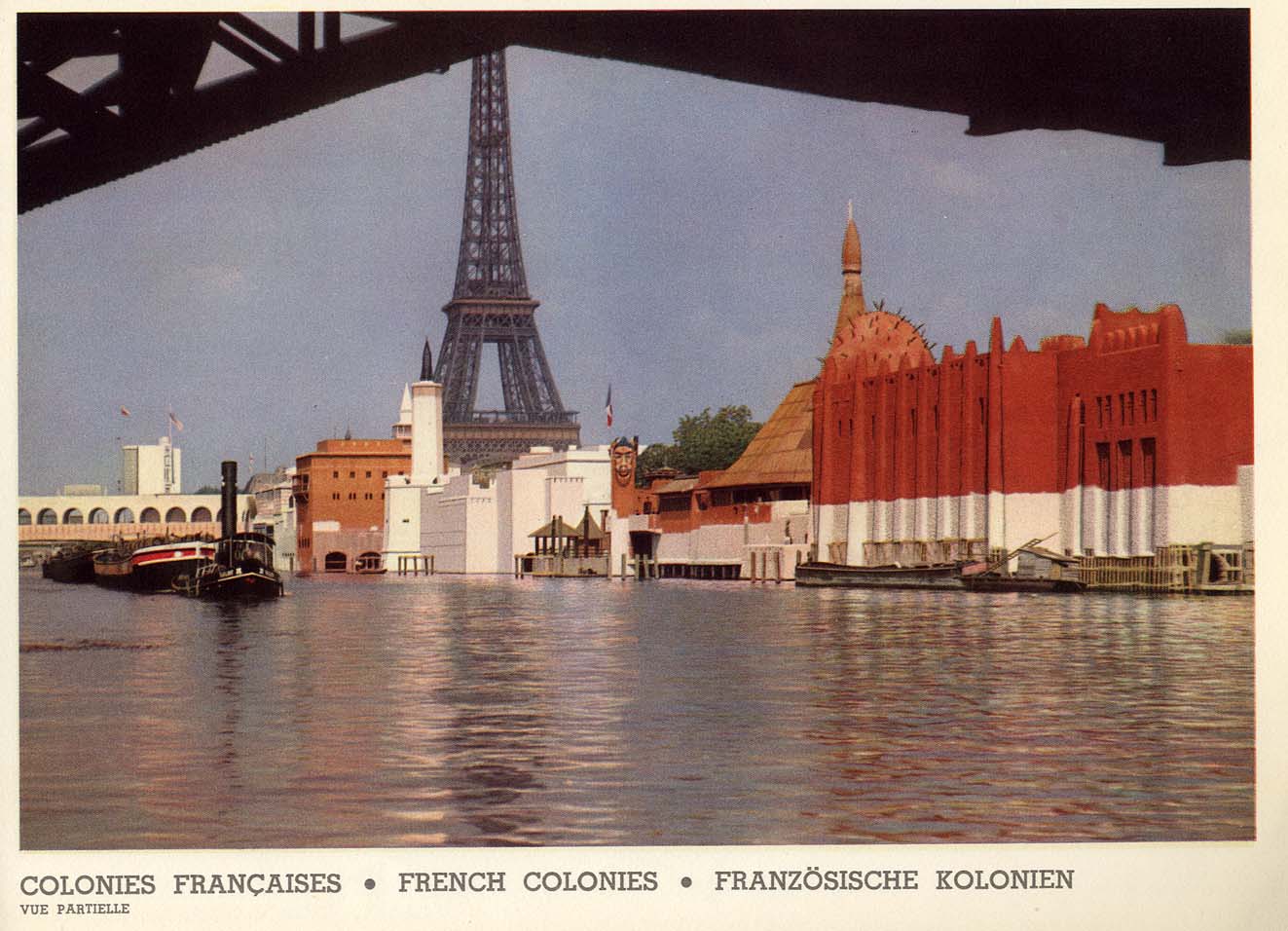 World War II wouldn't break out for another two years, the Nazis wouldn't invade Paris and hang Swastika flags all over town for another few. In 1937, the International Exposition dedicated to Art and Technology in Modern Life brought together 44 countries in the city of light, allies and enemies alike…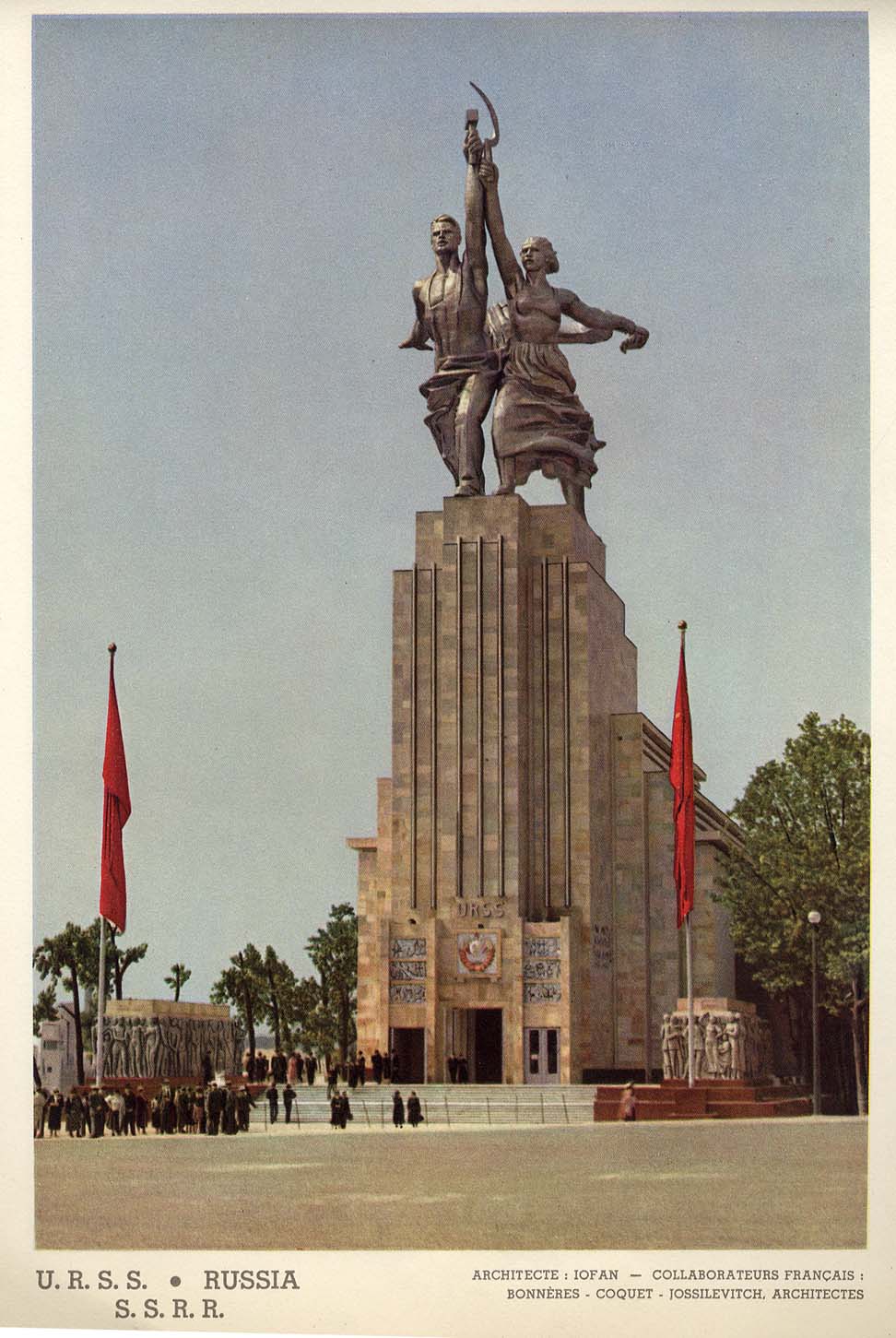 In the vast online archives of Dr. Chris Mullen, I came across these rare scans of the entire souvenir booklet and official colorised photo album of the 1937 expo, which took place over 5 months from May to November. The two most notable pavilions at the expo to catch my eye of course, were the those of Nazi Germany and the Soviet Union, pictured above and below.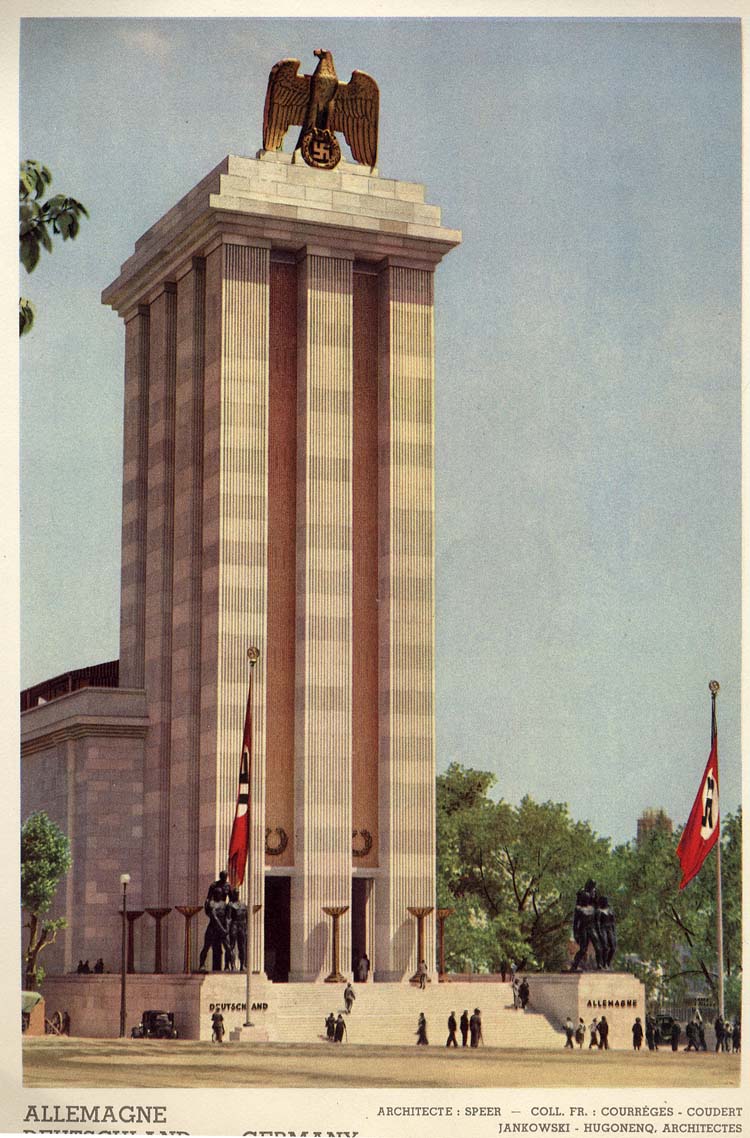 In the ultimate face-off, the host organisation had provocatively placed Nazi German and the Soviet Union pavilions directly opposite from each other on either side of the Trocadero fountains.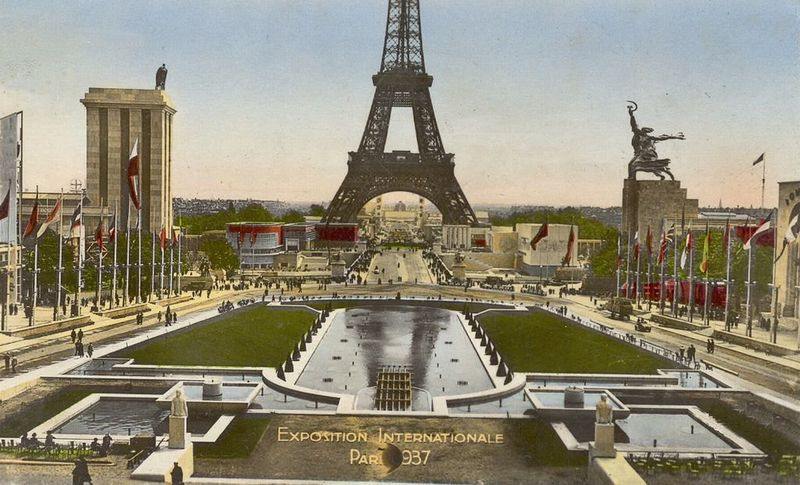 You can see the two enemy nations clearly facing each other in this photograph above, with the Eiffel Tower in the middle, almost as if it were acting as mediator between the two.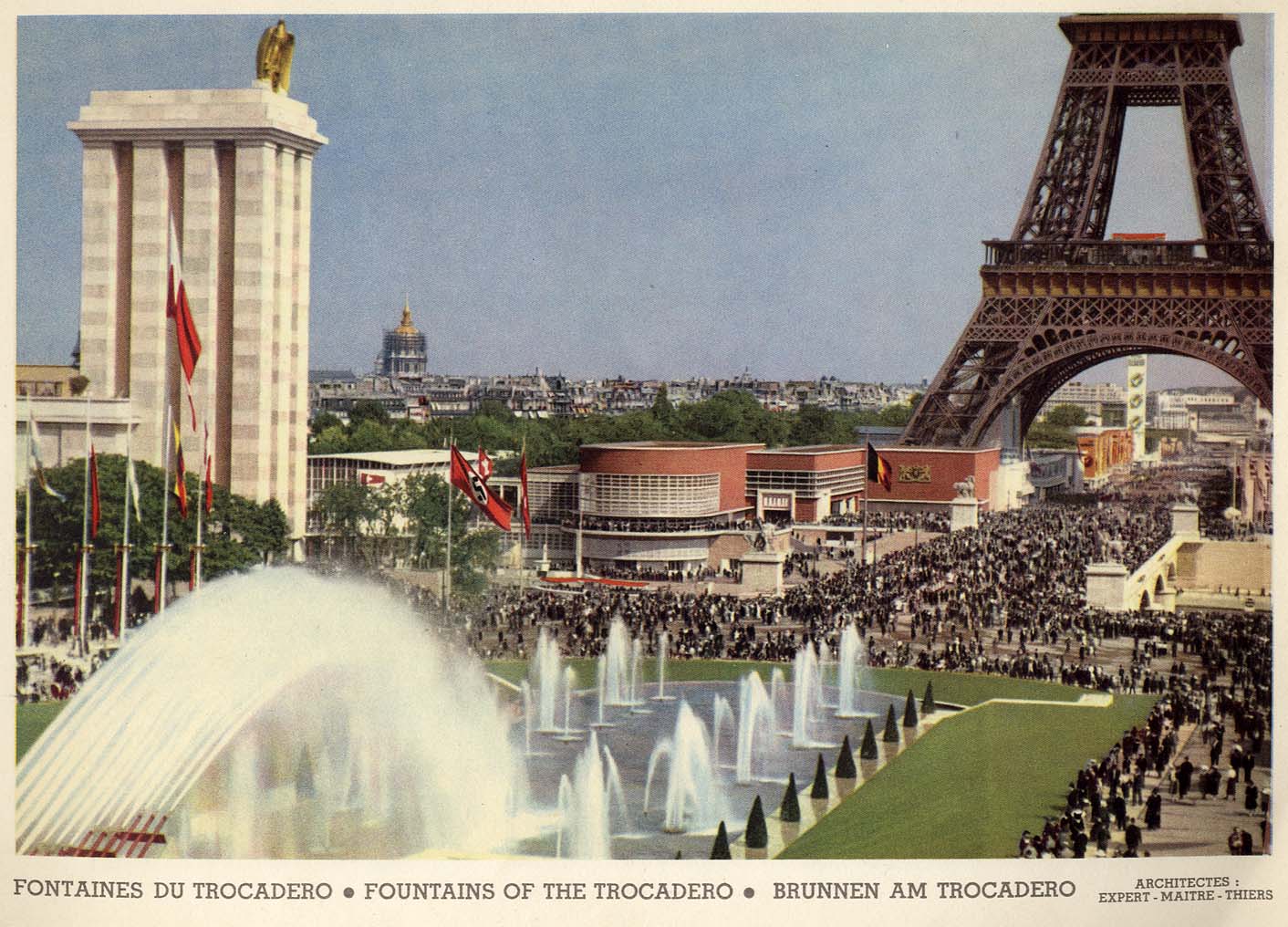 Hitler had wanted to withdraw Germany from participating in the expo, but his architect Albert Speer managed to convince him to stay in the competition. It was later revealed in Speer's autobiography that he had secretly obtained the architectural plans for the Soviet pavilion and ensured Hitler that the German pavilion would overpower their rivals's design and serve to represent a "bulwark against communism".
Foreshadowing the years to come, Germany's pavilion towered over Parisians, crowned with an eagle and the swastika, symbolising German pride and achievement. The pavilion was brightly lit up at night by floodlights, highlighting a design that communicated a new and powerful Germany with a restored a sense of national pride.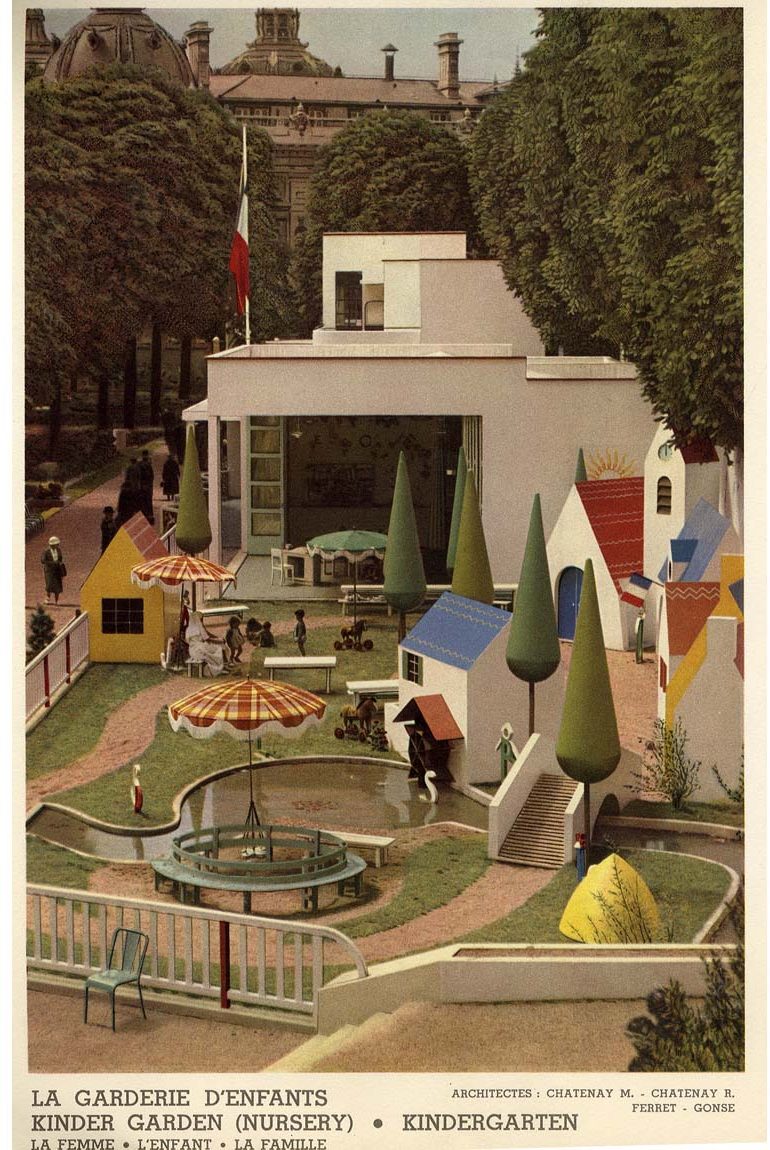 Elsewhere at the expo, things were a little less tense, with temporary exhibits for all the family to enjoy…!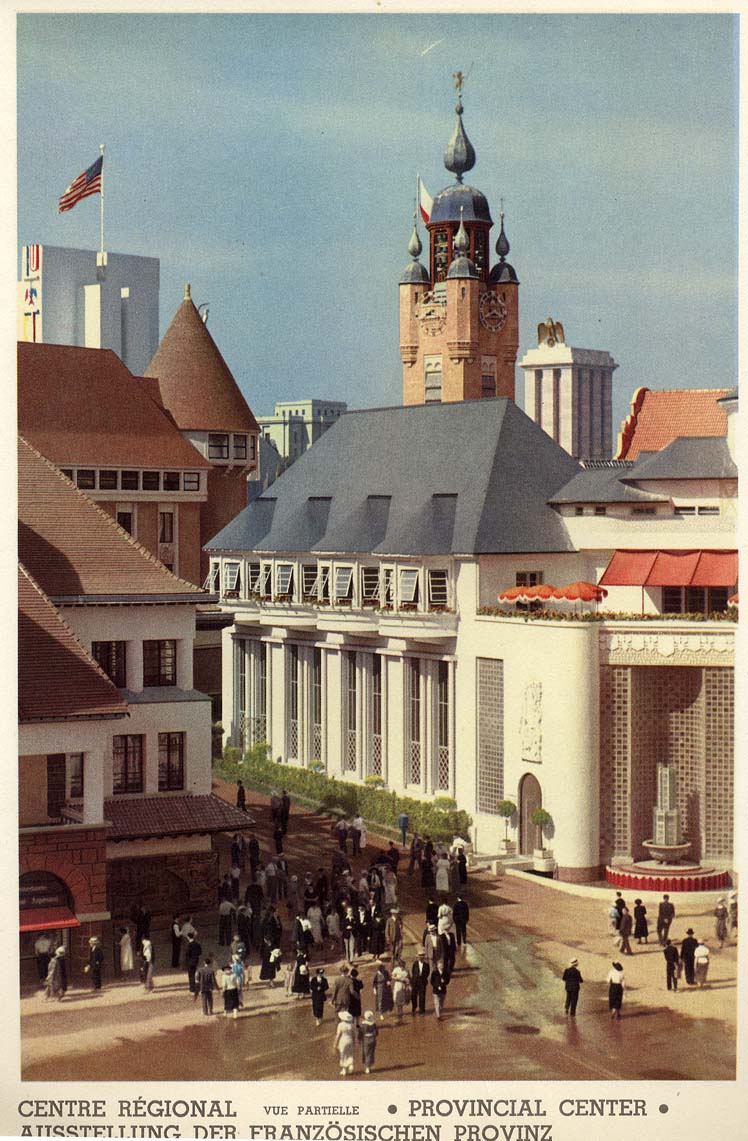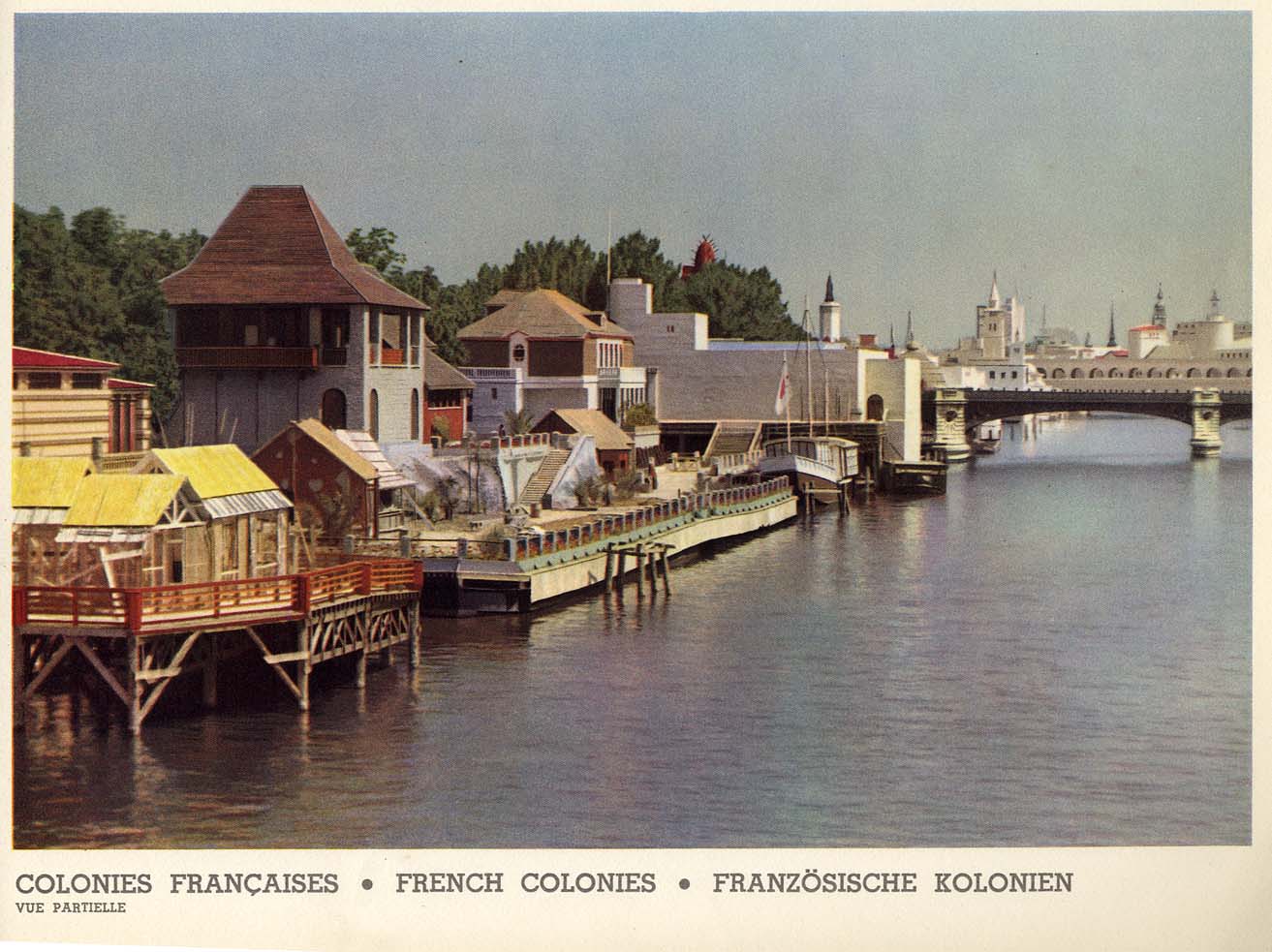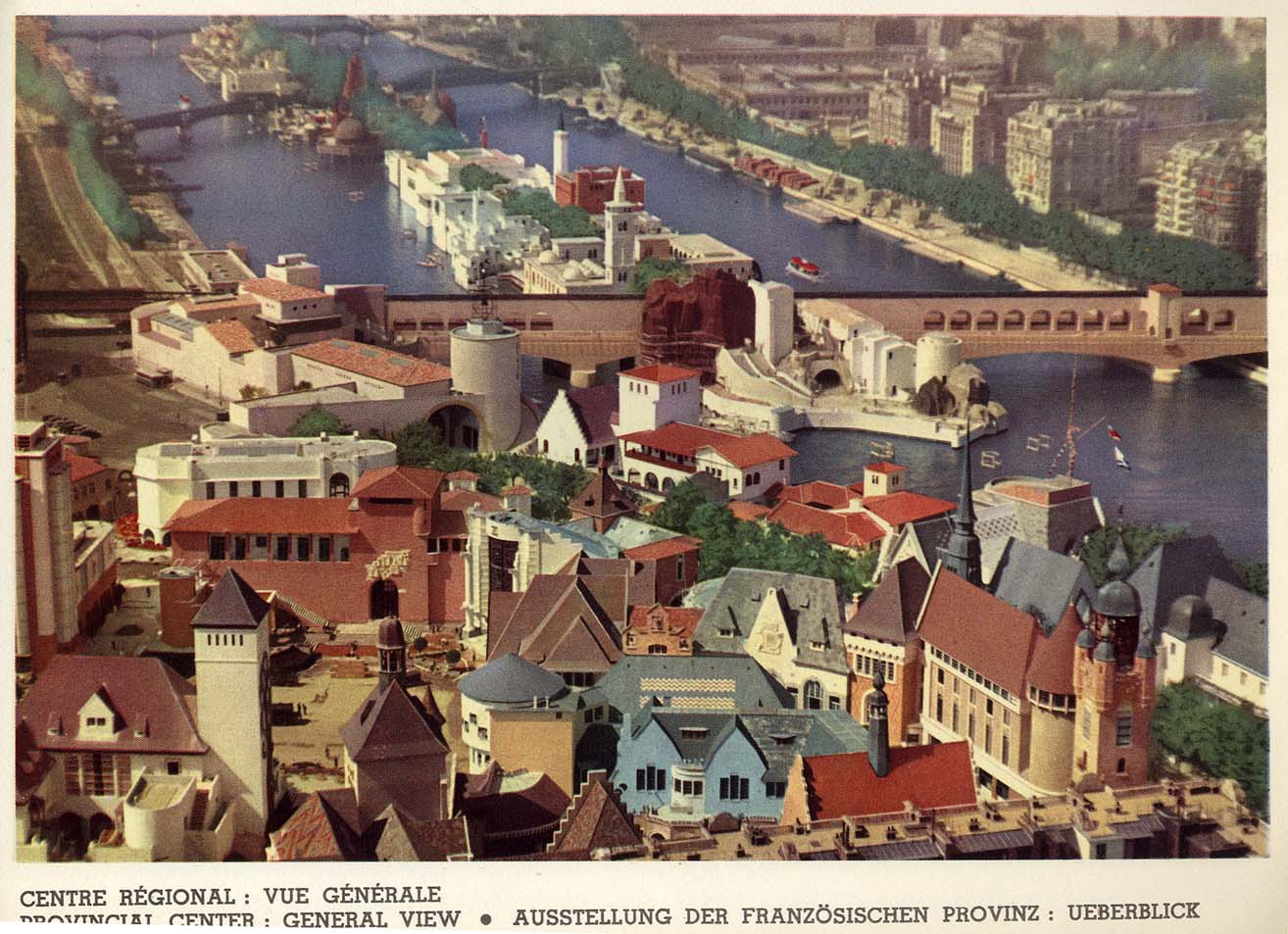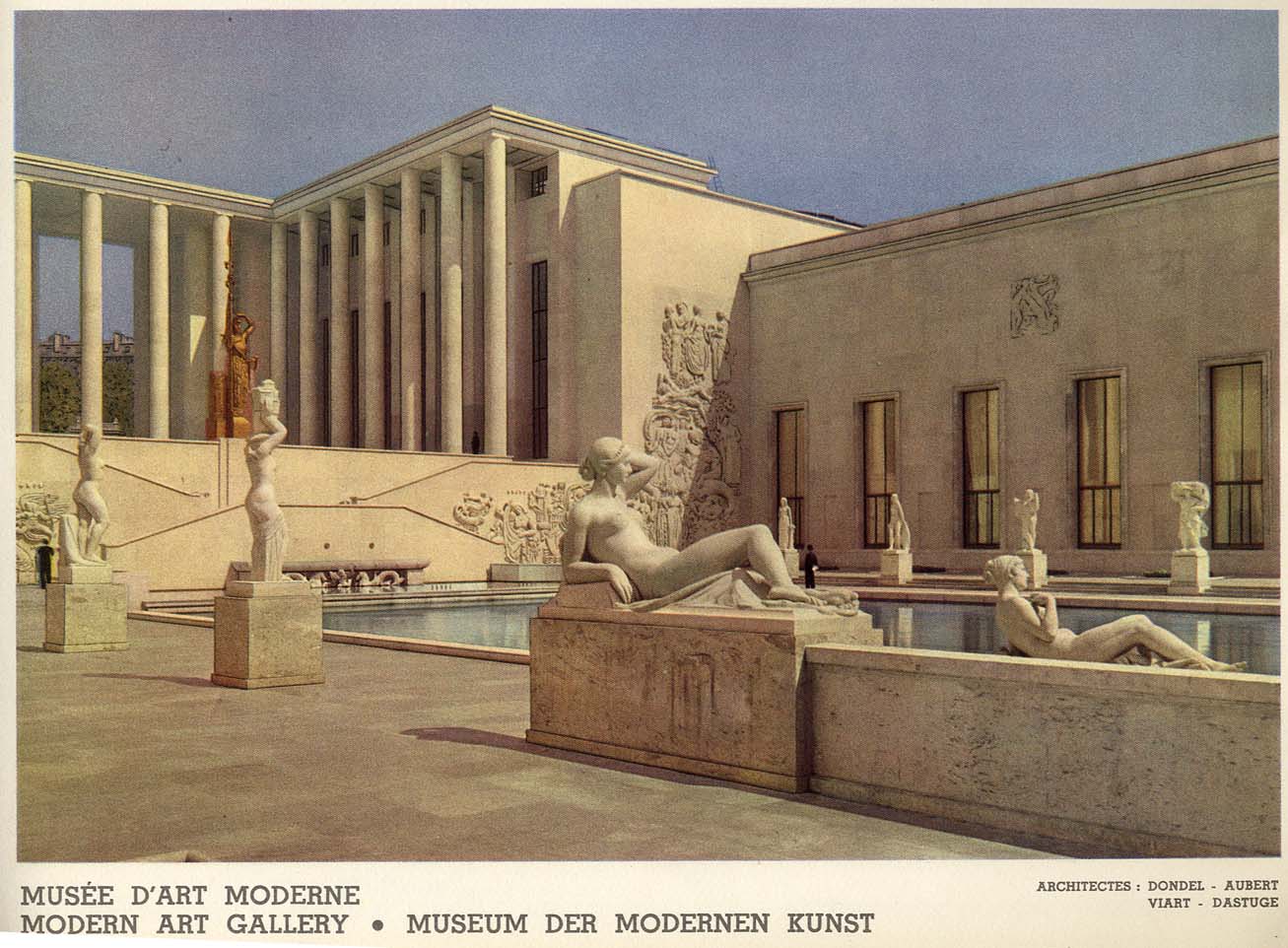 The Palais de Tokyo, pictured above, and the Musée de l'Homme were both created for this exhibition and still stand today– although the marble flooring of the Palais de Tokyo has certainly seen better days after years of skateboarding kids using the grounds as their preferred skate park.