Who hasn't played with an Ouija board trying to contact the undead?  If you ain't afraid of no ghost (as the Ghostbusters would say), then you might be interested in little fine dining establishment in New Orleans, by the name of Muriel's, said to be haunted by its dearly departed former owner, Pierre Antoine Lepardi Jourdan. On the second floor where he died, is a hidden séance lounge where the good folks at Muriel's often attempt to contact their friendly ghost…
That's right, this upscale restaurant in the French Quarter has a séance room and you can go visit if you want. All you have to do is ask a member of staff and they will give you a tour.
So just why didn't the ghost crossover to the other side? According to legend, Jourdan was a compulsive gambler and one night during a game of cards in 1814, lady luck was not on his side. Already betting all his cash, he threw in his house into the pot and lost it all.  So distraught over the fact that he was losing his beloved home, he tragically hung himself.  It's believed that he spends most of his time in these rooms as this is where the paranormal activities are the strongest.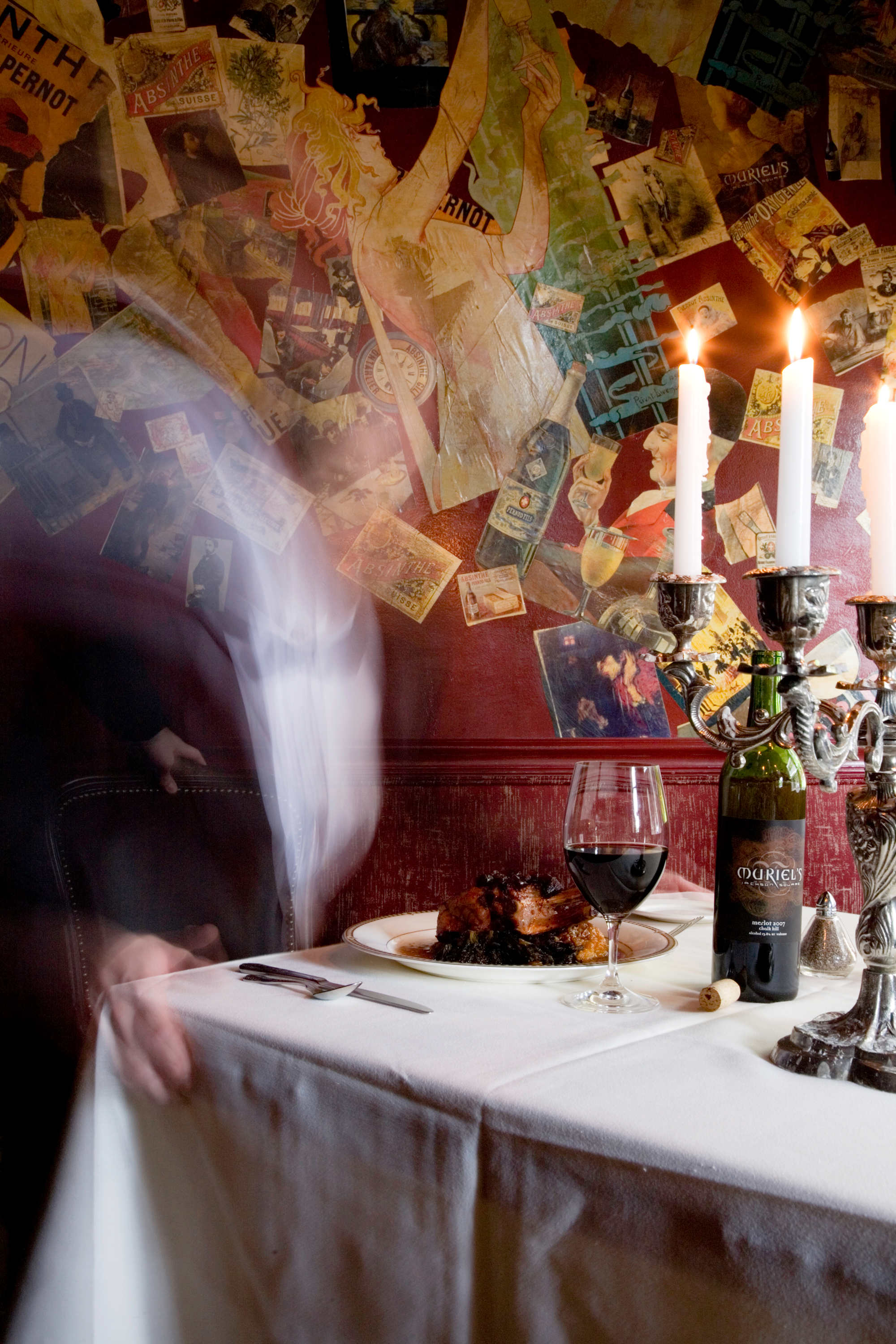 Muriel's embraced their ghost and there has been many sessions held in these rooms to try and communicate with Jourdan, after mischief was notice, to see what he wanted. After a few of these paranormal investigators pointed out to the ghost was misbehaving because no one was paying attention to him, Muriel's management set a table each night with two glasses of wine poured and two pieces of bread served for Jourdan.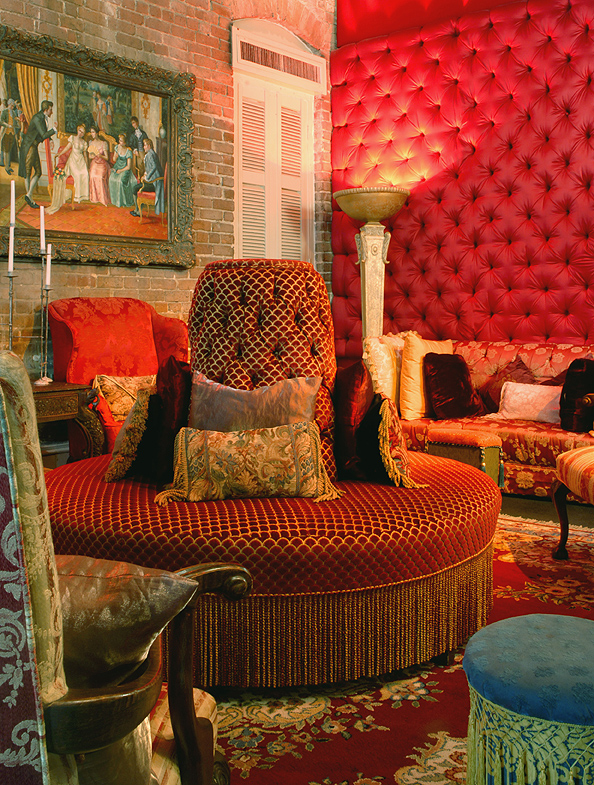 With his ghost table now reserved, most of the ghostly shenanigans stopped because it seems that even as in death, old boy still wanted to get drunk and be merry. But both dinners and members of  staff still reported seeing objects being moved around the room, glasses suddenly being thrown across the room and voices hears on the second floor. I guess you can't keep a good ghost from haunting.
Although Muriel's embraces its paranormal, they stopped having as many regular séances due to a strange disturbing incident that happened seven or eight years ago…
According to Denise Gratia, who works for the restaurant, "One time we had a Séance upstairs and it started out as a beautiful sounding and peaceful event. There was a drummer drumming softly and a lady that chanted. Several people throughout the restaurant commented about how different and neat the music sounded as it wafted through the building."
"But as the Séance went on, the drumming and the chanting became very intense. It was no longer soothing and it ended up being quite disturbing. After the Séance was over, everyone that participated packed up their things and left.  I was at the restaurant and I did not feel an end. As a matter of fact, I felt strange for days, almost like a presence was still with me. After that, we decided that we would no longer allow Séances. Just a little too real for me. And I'm not really much of a believer."
After that event, folks were all too content to let Jourdan's and the other ghost haunt in peace. So if you're ever in the New Orleans, make sure to stop by Muriel's, so that you can check off dining with a ghost off your wish list. That is, if you dare.
By Yolanda Evans