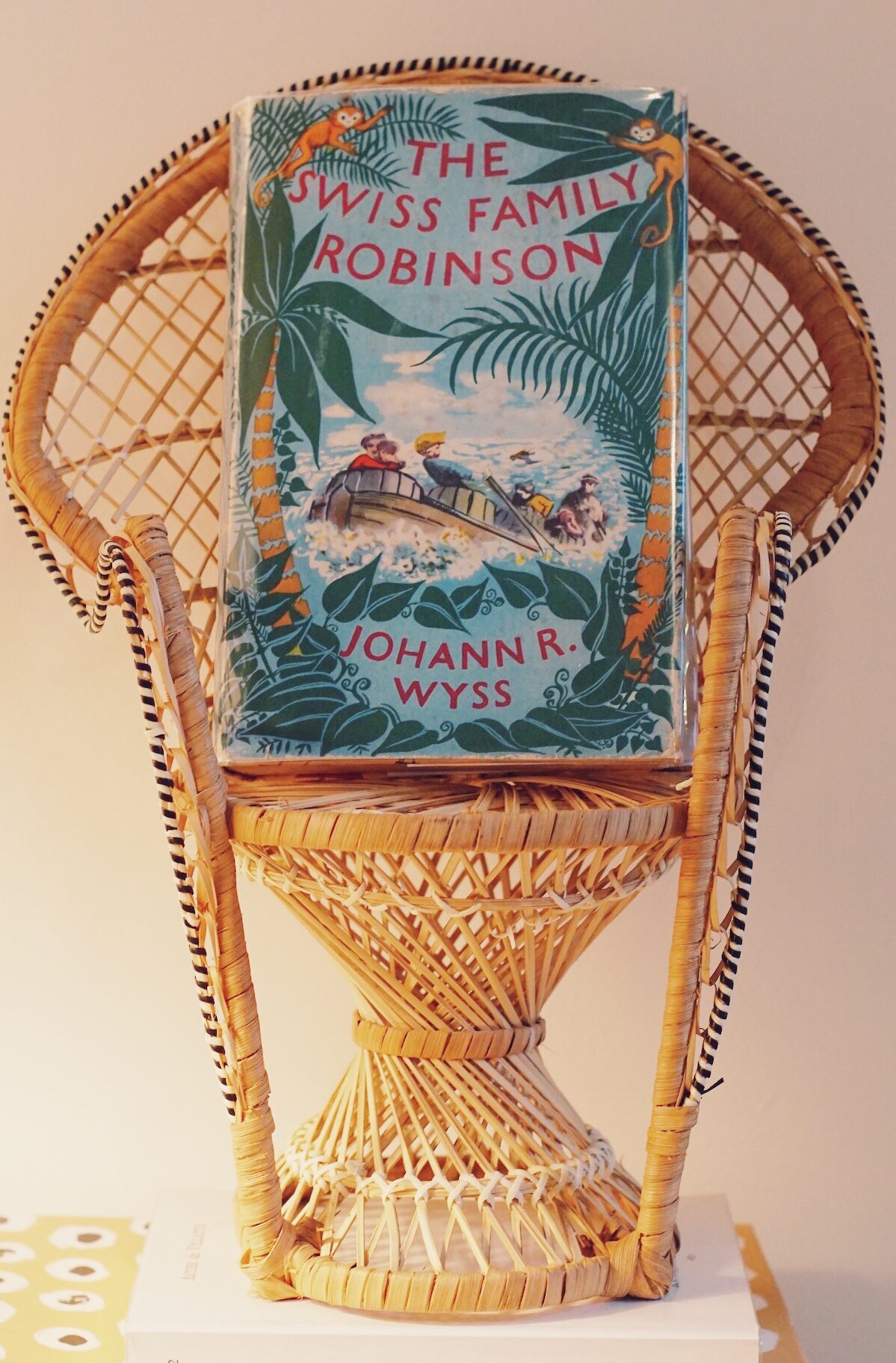 Today I'd like to share with you one of my most prized acquisitions of late. I was recently frolicking around the English countryside when I stumbled upon a rare books shop in the antiques town of Stow-on-the-Wold. I saw it straight away, staring at me in the shop window and I knew it had to be mine. "Sorry, we're closed," said a voice from behind the counter as I walked in, jingling the little bell above the door. "What if I just want to buy that copy of The Swiss Family Robinson in the window?" I asked confidently. "Well that we can do," replied the old bookkeeper with the kindest smile.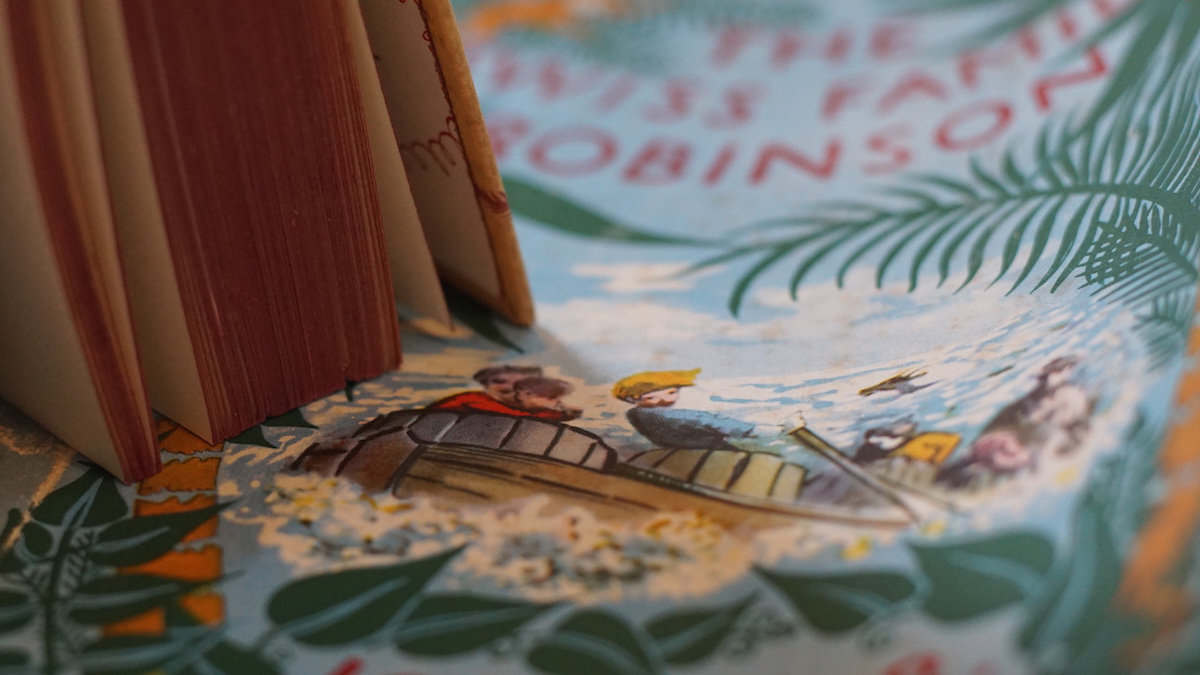 "It's £20, please." I was already holding out the crisp note of 20. "A little more expensive than usual because it's a rare one," he explained as he wrapped the book in brown paper. "Lovely illustrations by the poet, Mervyn Peake. A first edition, published in 1937." I nodded eagerly like a child being told the ingredients of a chocolate bar she was most desperate to eat. I just couldn't wait to have that book in my hands and examine every surface of it. I think this is how one starts a collection. You know, one of those slightly obsessive collections where you'll buy the same item wherever you happen to find it. As if you're bound to it by destiny.
Yes, I think that's what I'll do.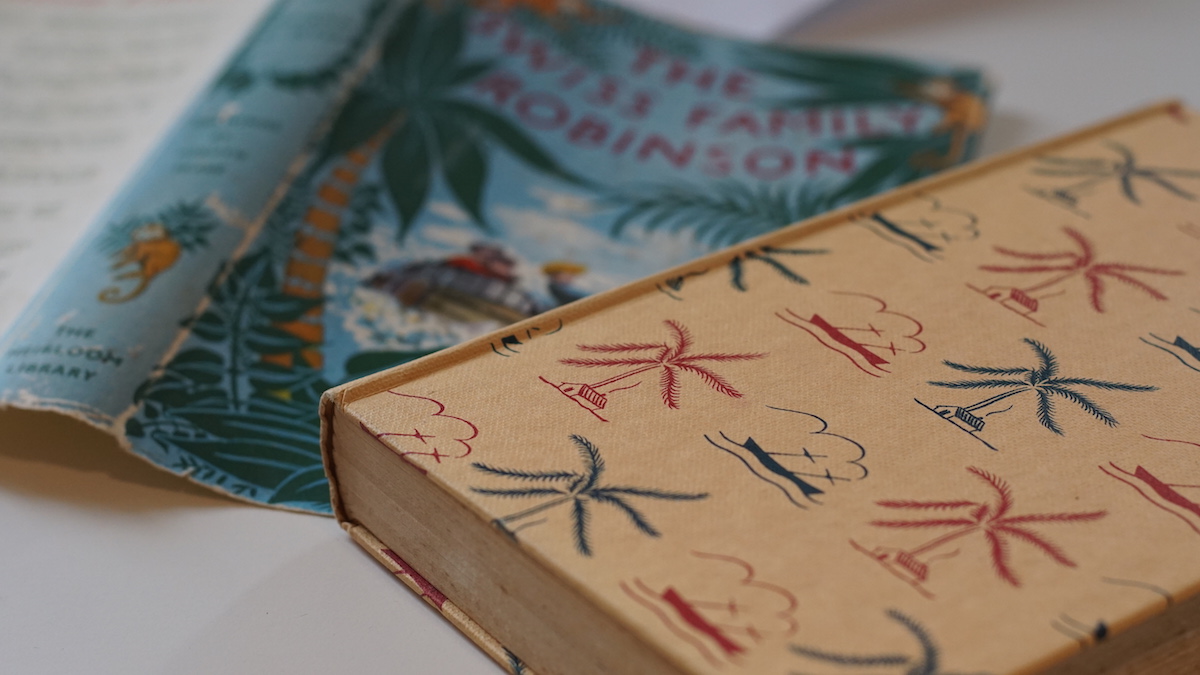 But first, let me show you every inch of her. If only there was a button on here that could share with you the scent of the pages…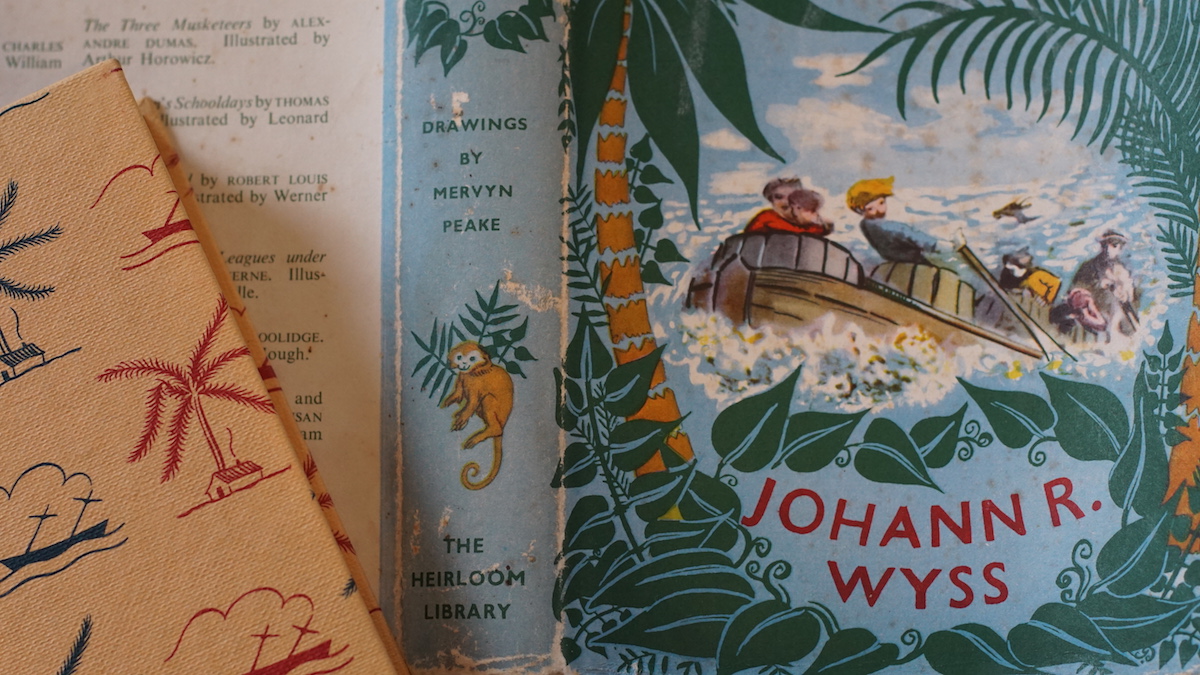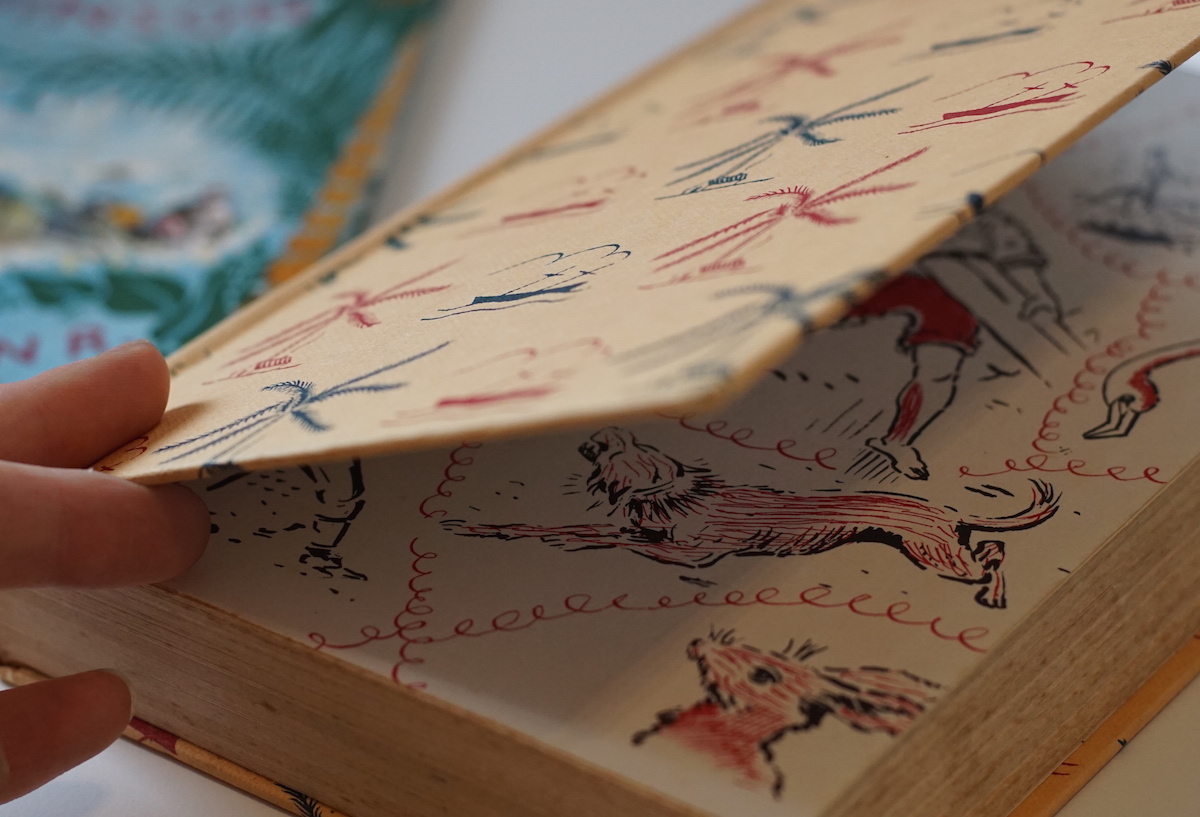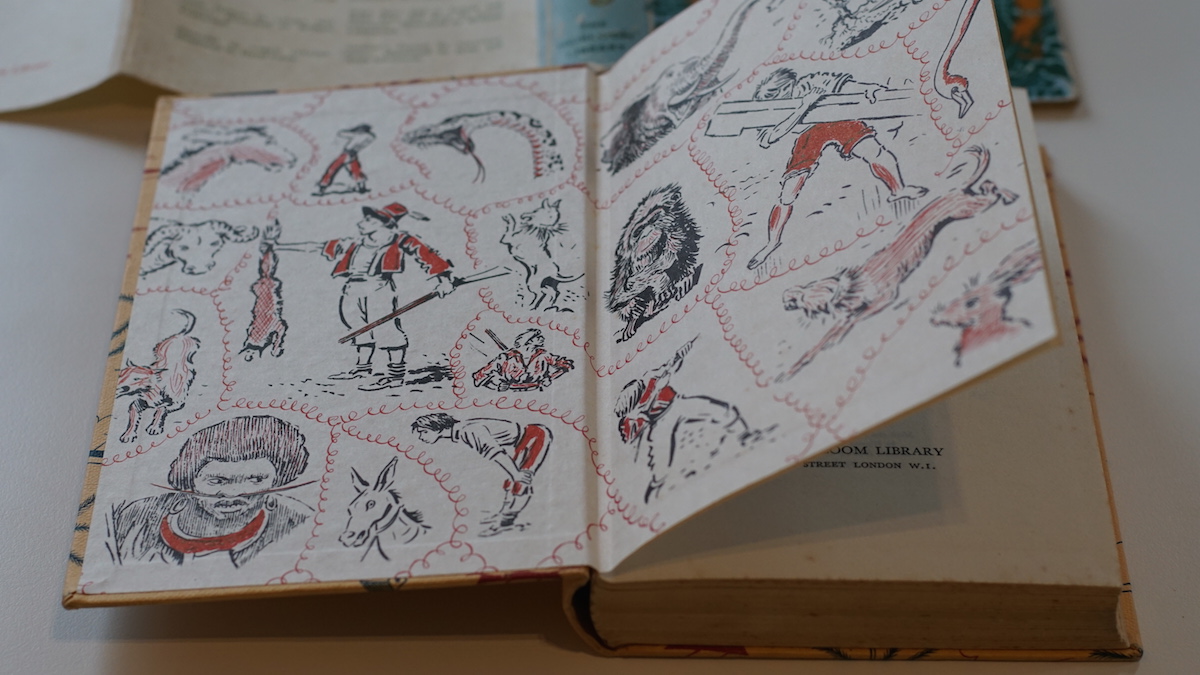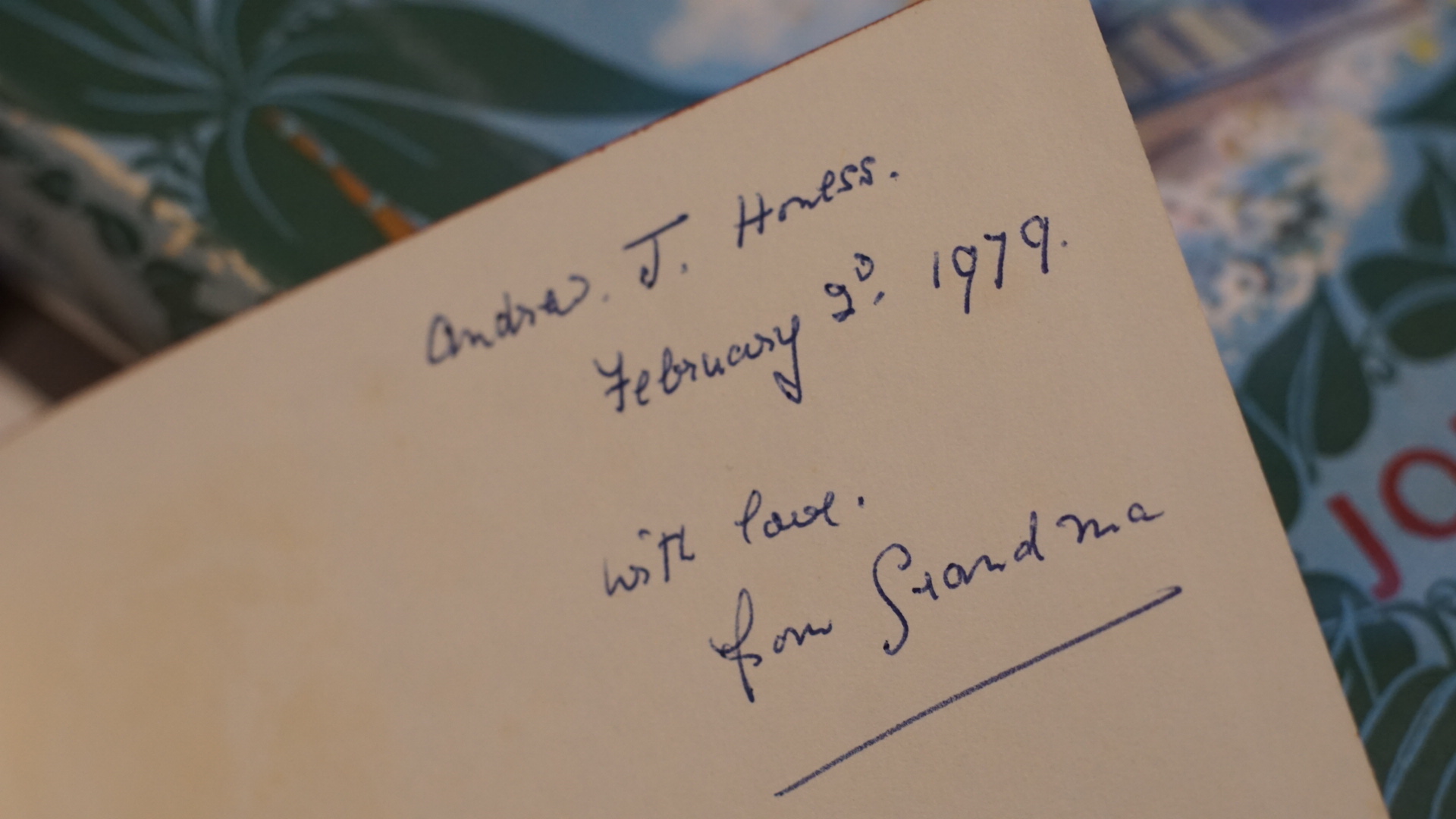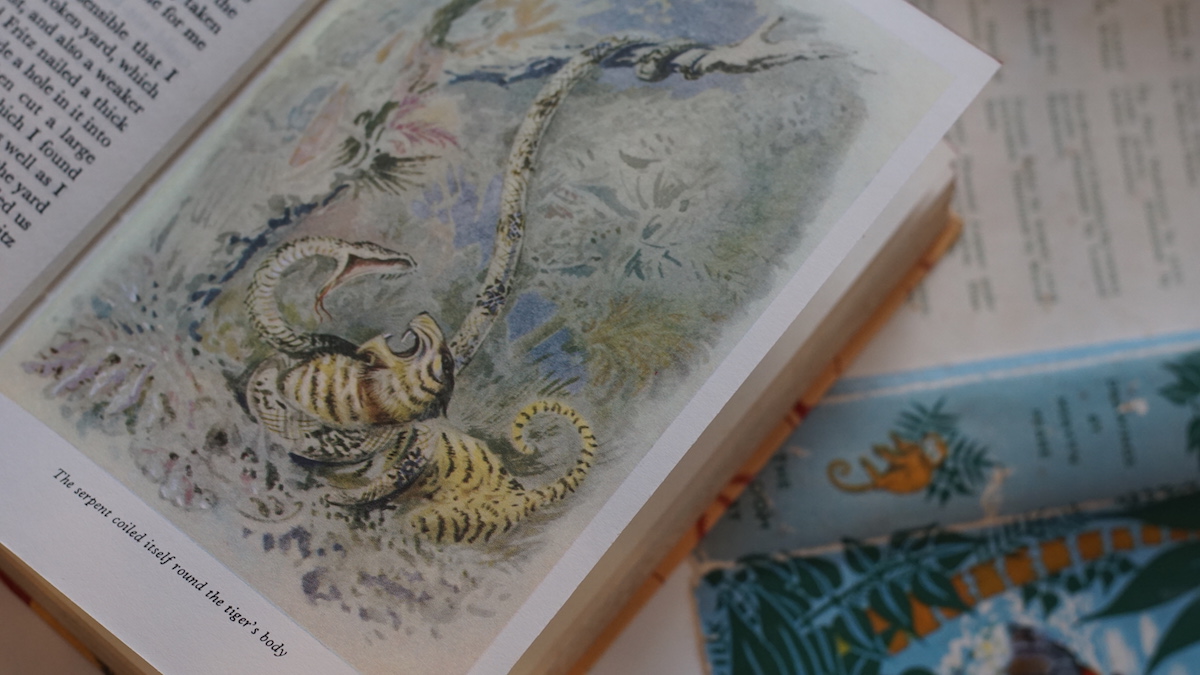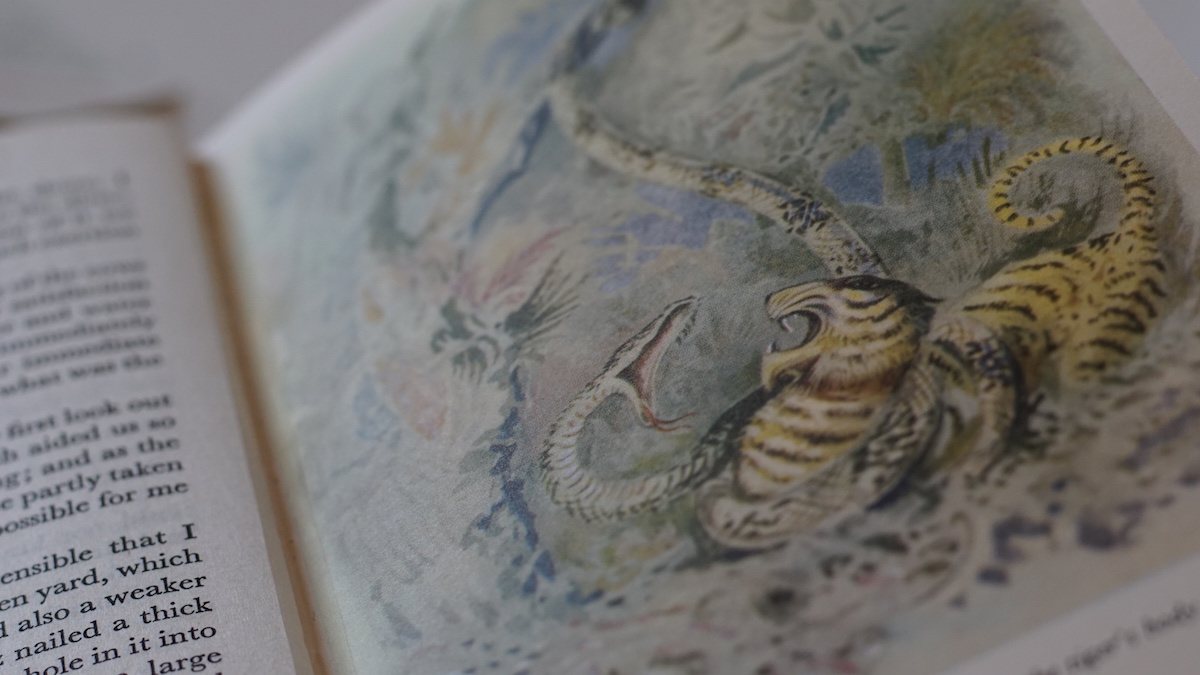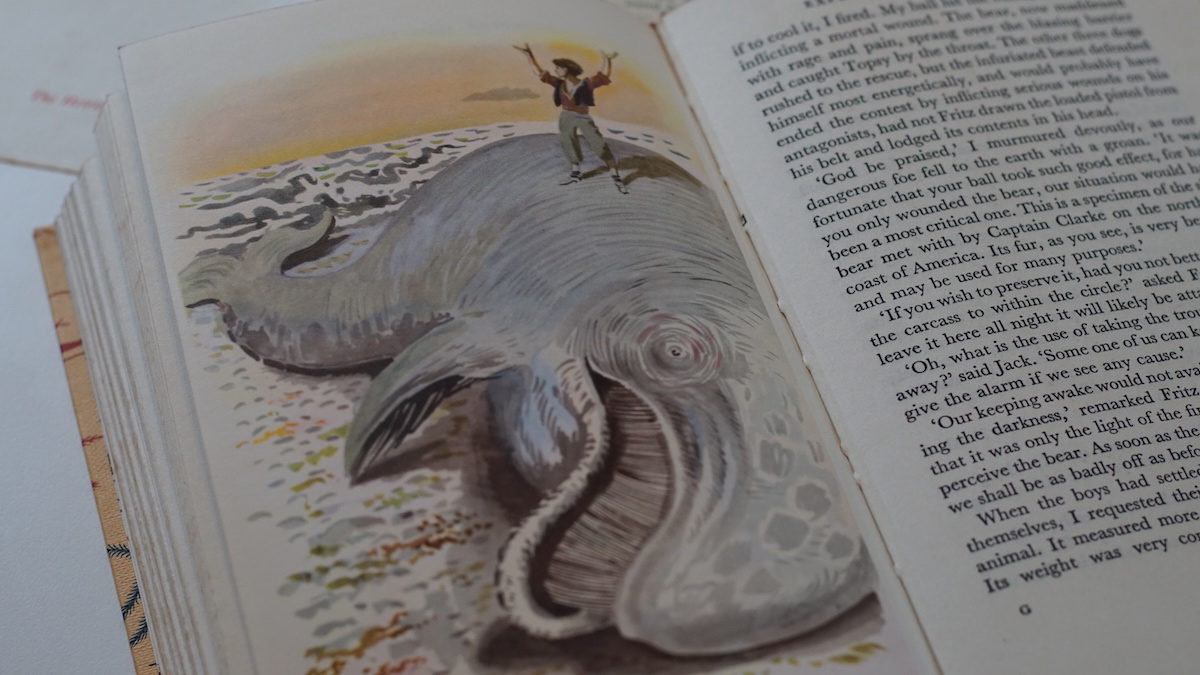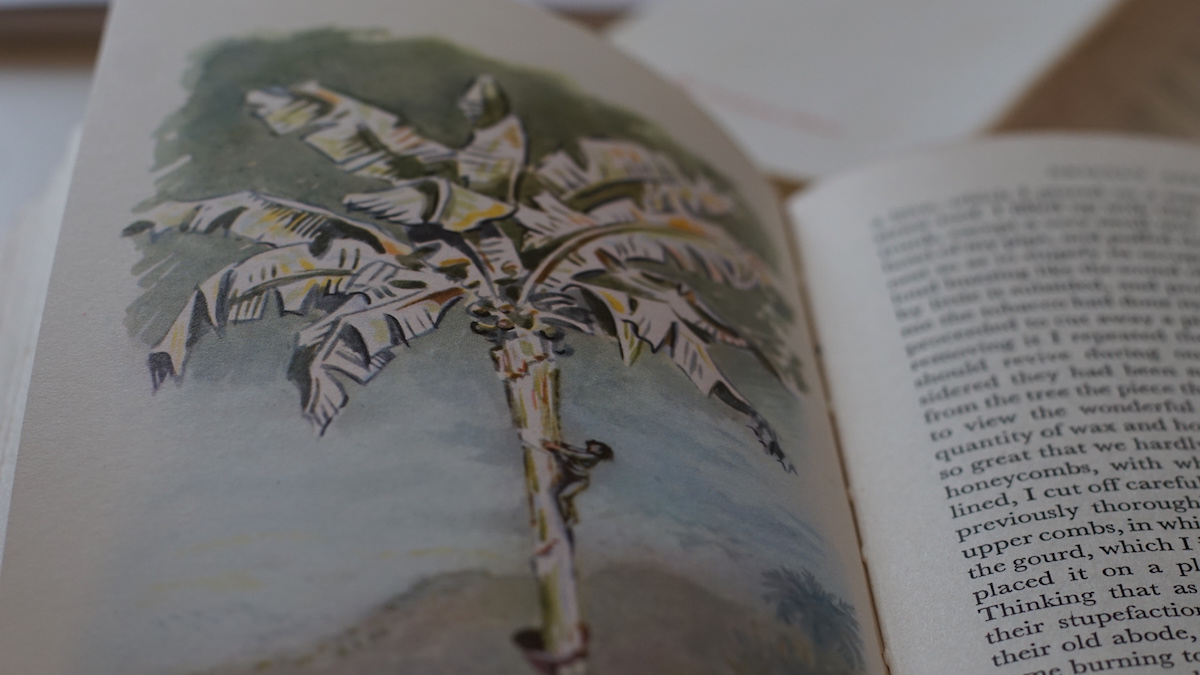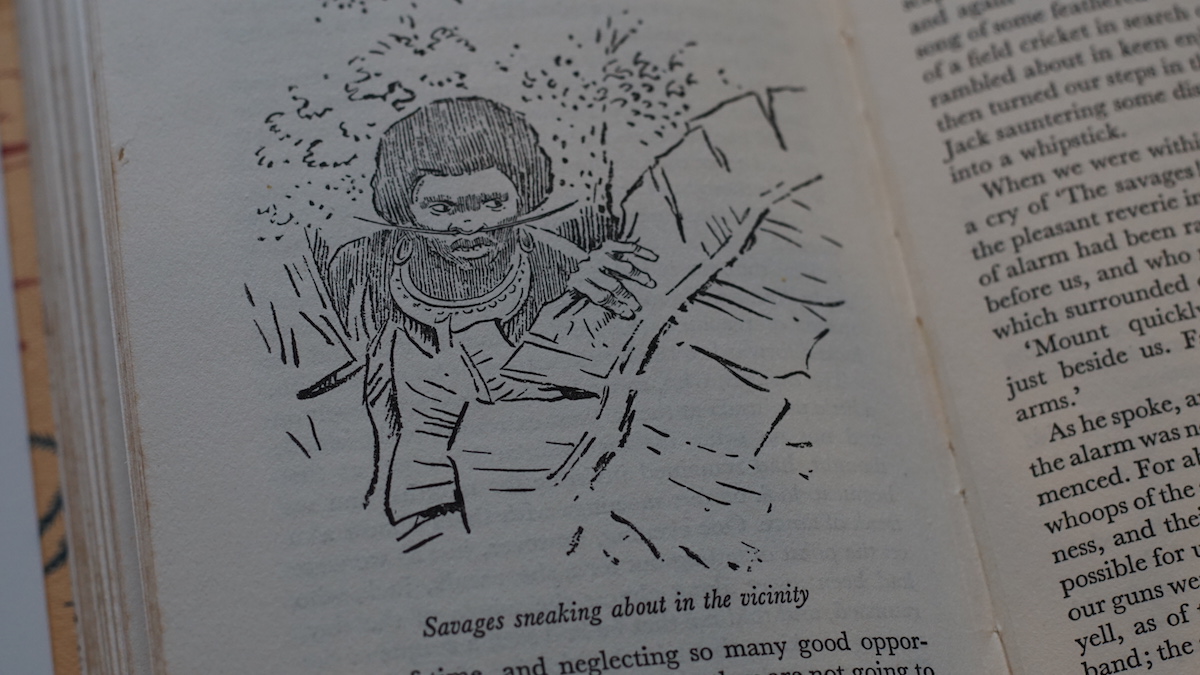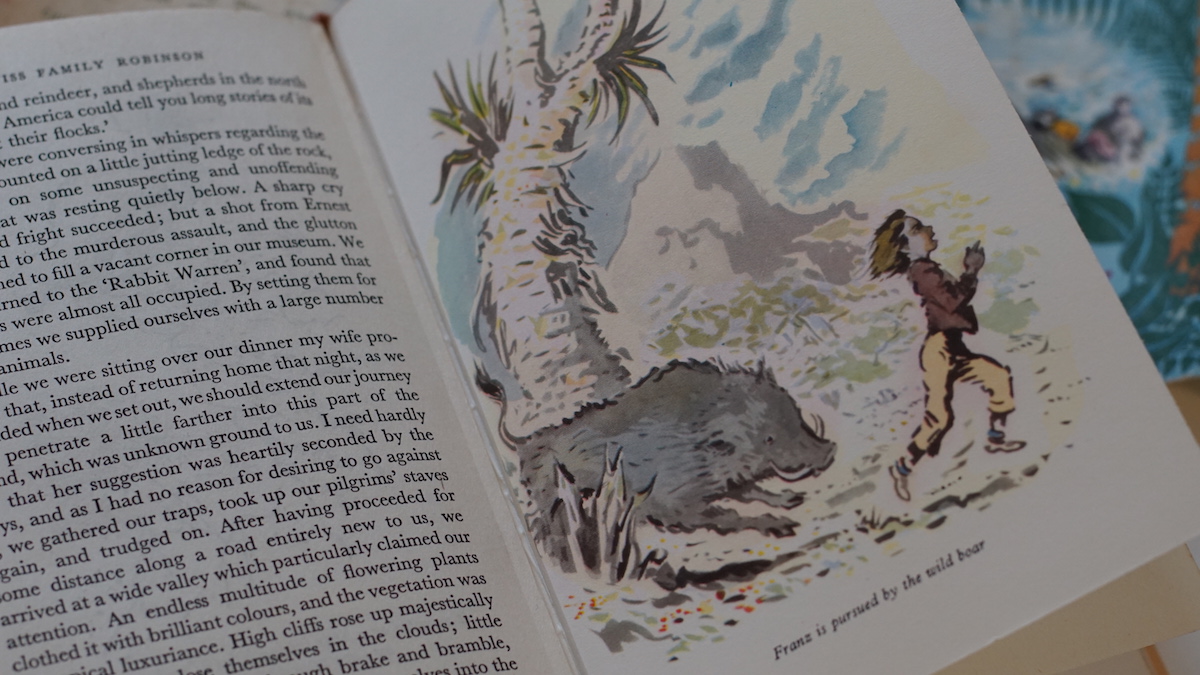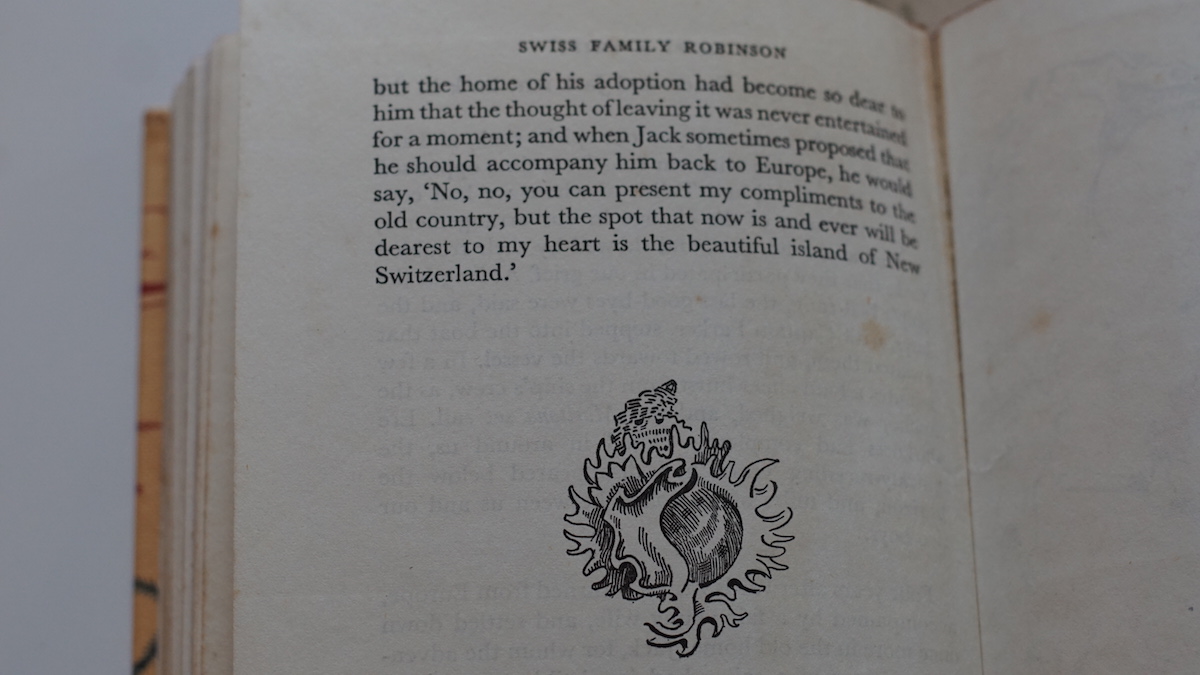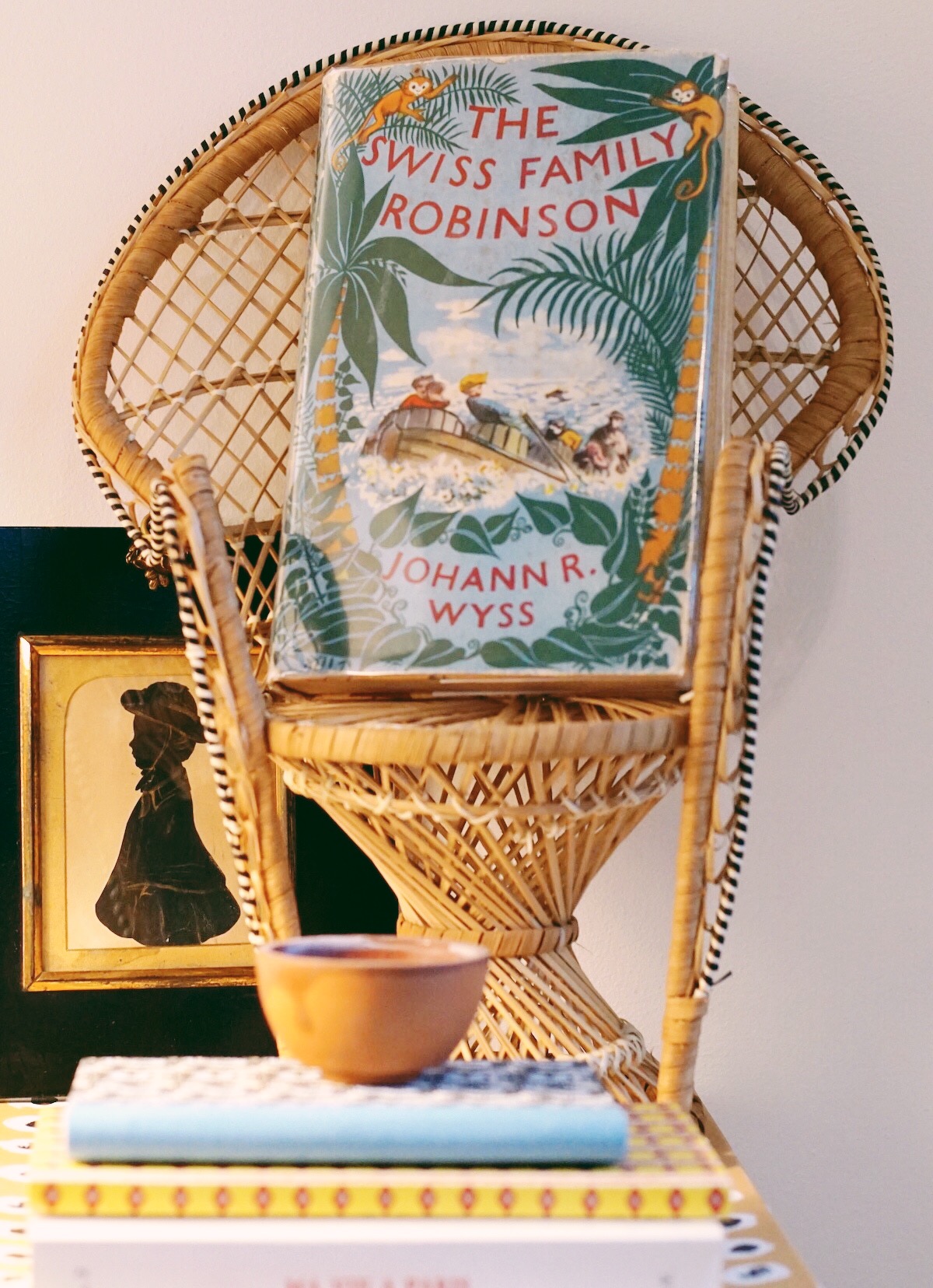 So that's my weekend plans sorted. Swashbuckling adventures of the Swiss Family Robinson ahead. I hope you enjoyed today's show and tell. And if you're wondering about the miniature peacock chair, I found it in a market out in the French countryside, but I've often seen a few vintage ones for sale on Le Bon Coin (the French version of Craigslist). They seem to have been particularly popular in France. The Emmanuelle chair, as it is often known, was very popular in homes a few decades ago. So popular, that they even made doll's versions of them for children like this one.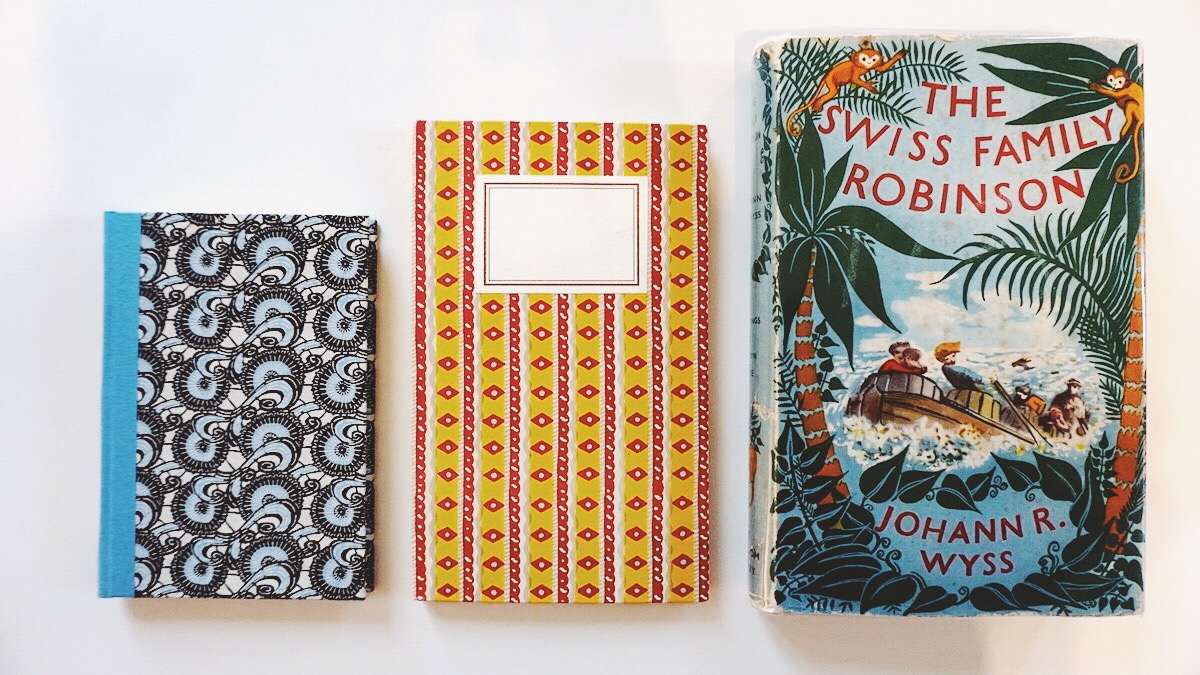 Oh, and these are just some notebooks that had me at hello, found during my weekend in the Cotswolds. I've made a quick guide for the area in case you're interested in spending some time there. And of course, you'll find the details of the bookshop where I found my precious copy of The Swiss Family Robinson.