Atlantic City has always loomed large in popular culture– its street names can be found on the Monopoly board and during the early part of the 20th century it was one of America's most popular pleasure palaces. Archival photographs show the famous Boardwalk crammed with holiday makers resplendent in fetching straw boaters, elegant cotton dresses and clutching delicate summer parasols. Today however, many of Atlantic City's storied casinos are either struggling to survive, or have closed down and gone bankrupt. In our endless curiosity for exploring abandoned places, the ghostly remnants of Atlantic City are no exception– and the fact that many of them once belonged to the current President of the United States just makes it that little bit more surreal… 
Not so long ago, the current most powerful man in America once ruled the roost at Atlantic City. For a brief while, Donald Trump's hotel casino empire on the New Jersey coastline helped revive the area in some respects, bringing the crowds and the spotlight back to a fabled resort city…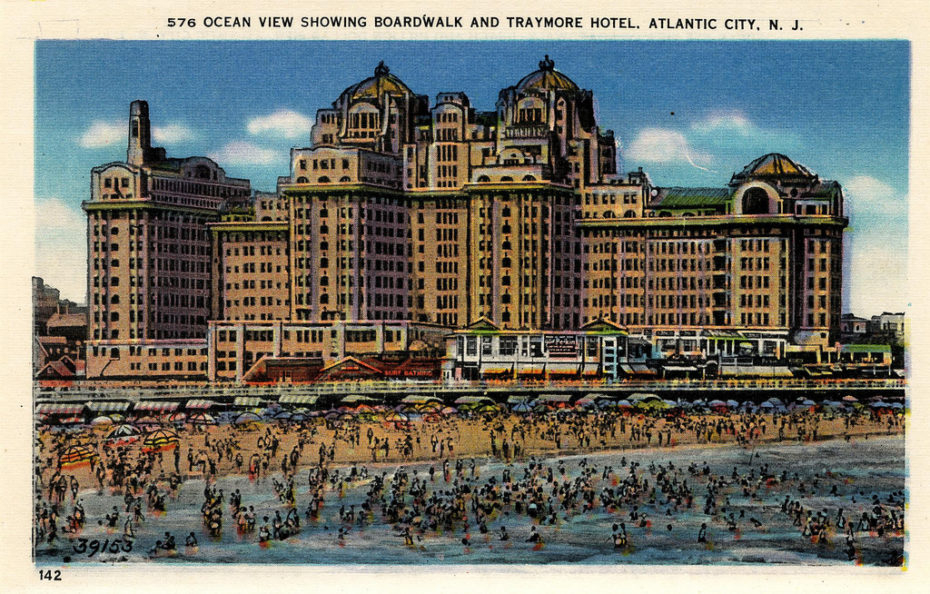 Let's rewind further back to the early 20th century, when all along the shoreline, hotels, bars, arcades and saloons catered to the endless streams of thrill seekers who boarded the special shuttle trains each year. This was the Atlantic City of Boardwalk Empire, that flourished despite Prohibition, that boasted mile long piers stretching out into the ocean.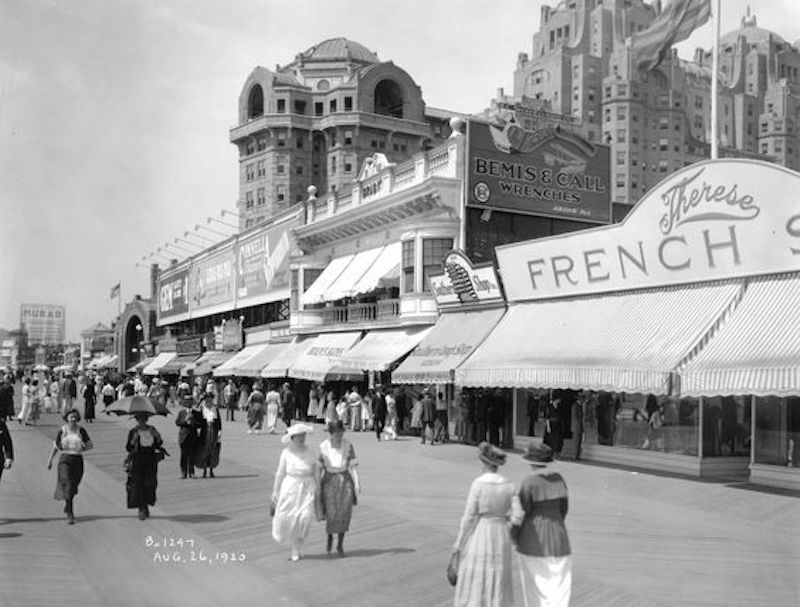 But the halcyon days of Atlantic City began to depart after World War Two. Like many other vacation destinations in the north east, the rise of automobiles and cheaper airfares, saw holiday makers spend their summer dollars in more exotic locations.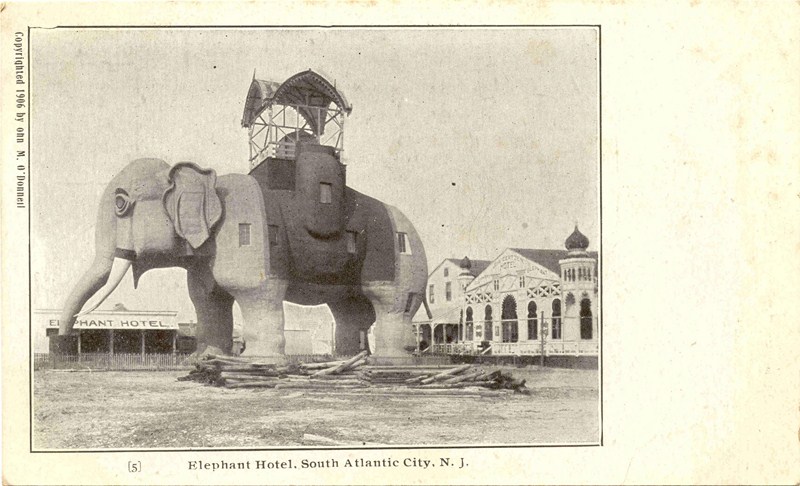 Gradually, the once grand and fantastical hotels lay empty, and were eventually torn down. Atlantic City steadily declined amidst rising unemployment, derelict resorts, public office corruption and rising crime.
The stage was set for a dramatic rebirth of Atlantic City in the late 1970s, a rebirth that would come in the shape of colossal, glitzy, high rise casinos. And at the spearhead of Atlantic City's re-invention as the Las Vegas of the eastern shoreline, was the current president of the United States.
Staggering amounts of money rolled into Atlantic City, as the vintage holiday resort turned to the gaudy lures of the card tables, hotels and slot machines. This was the Atlantic City of the big money Mike Tyson fights of the 80s, of the spectacular Wrestle Mania showpiece events, of grand casino openings by Michael Jackson. At the centre of it all was Donald Trump.
His empire included at different times, the Marina / Castle, Trump Plaza and the Trump World's Fair. At one point, it was estimated that a colossal third of all gambling revenue flooding through Atlantic City, came through one of Trump's enterprises.
But nothing was quite as ostentatious as his Taj Mahal….
Indeed if in Xanadu did Kubla Khan, a stately pleasure-dome decree, then it was surely dwarfed by Trump's Taj Mahal. As gaudy as it was grand, the Taj Mahal came complete with over 70 gold painted minarets soaring over Boardwalk, and no less than nine giant elephants.
Just the chandeliers alone cost a staggering $14 million. When it was finally complete in April, 1990, the bill for the garish yet awe inspiring Taj Mahal was around one billion dollars. It was the largest building in all of New Jersey. Trump called his newest and grandest casino, the eighth wonder of the world. 
But the Taj Mahal, like many of the other casinos in Atlantic City soon began to fail. At one point, the Taj Mahal, which had been built with $700 million in junk bonds, needed to recoup around $1.3 million every day just to survive. Newer casinos opening throughout the northeast, in states like Pennsylvania and Connecticut, saw customers leave Atlantic City. 
Bankrupt casinos fell hand in hand with rising unemployment and higher crime rates in city where five of the last nine mayors were found guilty of corruption. In October, 2016, the crippled Taj Mahal, the largest of all the casinos in Atlantic City closed down.
Trump's name however, can still be seen on the towering buildings, but he no longer has any controlling interest in any of the casinos. Trump Hotels and Casino Resorts Inc filed for bankruptcy in 2004, nearly two billion dollars in debt, and Trump resigned from the board of his own company.
Over at the Plaza, currently scheduled for demolition in Spring 2018, his name can still be seen in a faint outline, looming over the doorways and now closed entrances.
Inside, the once swish dining tables and bars have eerily been left as they were. Linens and silverware still lie on the now deserted tables, whilst the hotel rooms and gaming floors are abandoned. 
"Atlantic City fueled a lot of growth for me. The money I took out of there was incredible", Trump recalled. At one point, his casinos employed over 8,000 people, almost all of whom lost their jobs.
Arielle Brousse, who was born in Atlantic City, writing for the Washington Post, has a different take altogether; "I grew up wandering Steel Pier, waiting for my mother's shifts to end so we could grab a funnel cake. I spent hours listening to my father play jazz standards in casino lounges. That resort town is where my family, and thousands like mine, built a life. Every shuttered window on the boardwalk is personal to me…" 
There are some green shoots at Atlantic City. The Hard Rock Cafe group who ran a restaurant in the Taj Mahal have reinvested in the hulking casino and are rumoured to reopen some time in 2018. A few minutes away, the Borgata, a gleaming, sleek casino, has raised the standard of what a successful, well run resort can be. The Tropicana, Bally's and Caesar's Palace are still open, whilst the beautiful Art Deco Boardwalk Hall is one of New Jersey's finest arenas.
Trump's legacy as President is still being written, but for many who lived through the rise and fall of his Atlantic City empire, it is largely set in stone. "While grime collects on the gilt facades of Trump's abandoned buildings", concludes Arielle Brousse, "the city's working poor try to make a life of what little is left behind."
By Luke J Spencer, our gentleman explorer in New York