1. India's Wedding Wagons





Photographer Sameer Raichur's "Chariots of Frolic" documents the cars used in Indian wedding processions. 
Found on Ignant.
2. E. Lillian Todd, the first woman to design and build her own aircraft, 1906

Found on Wikipedia.
3. Chinese Ghost Village Captured by Drone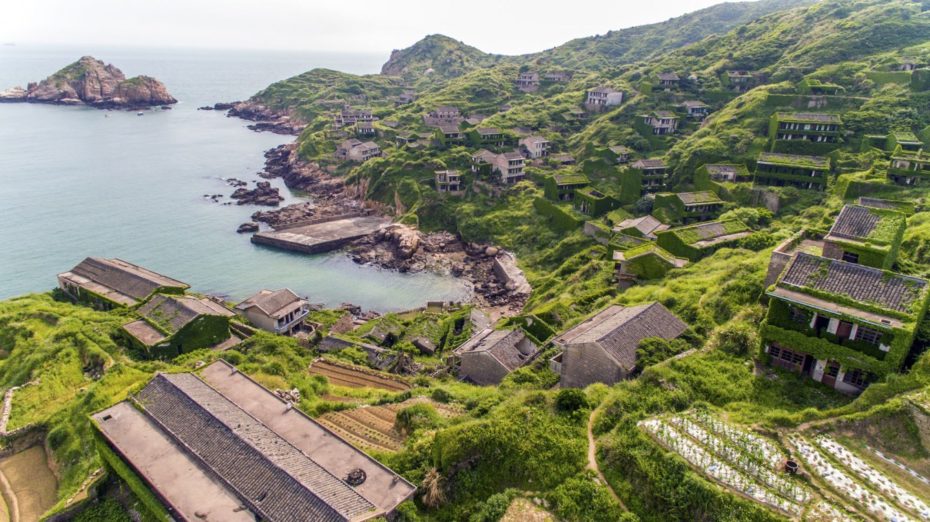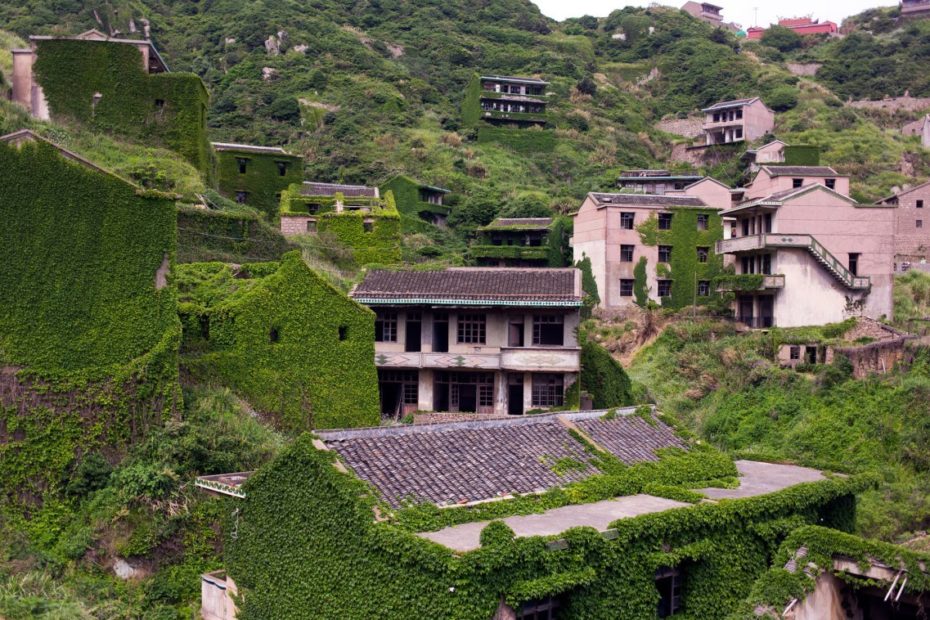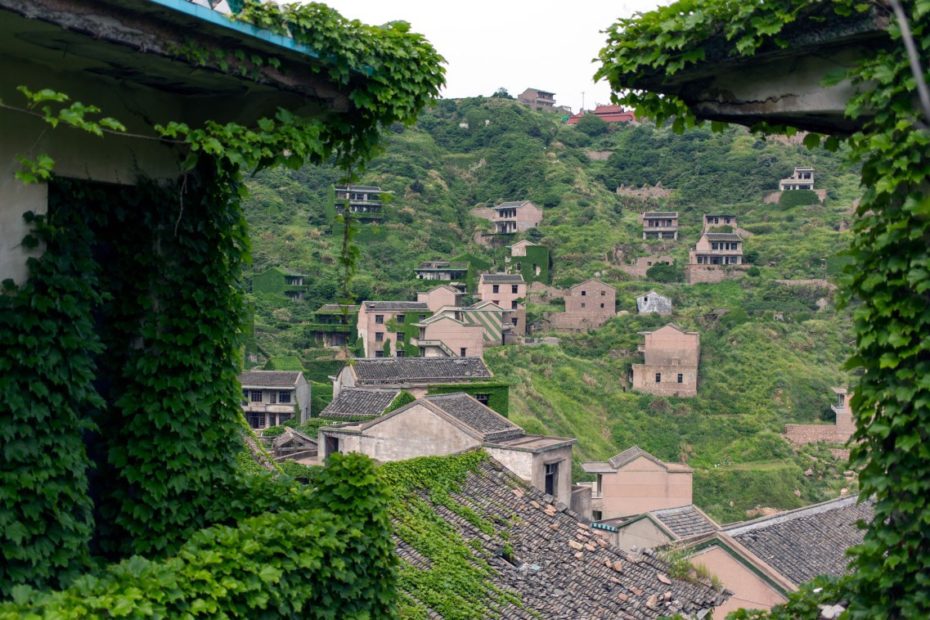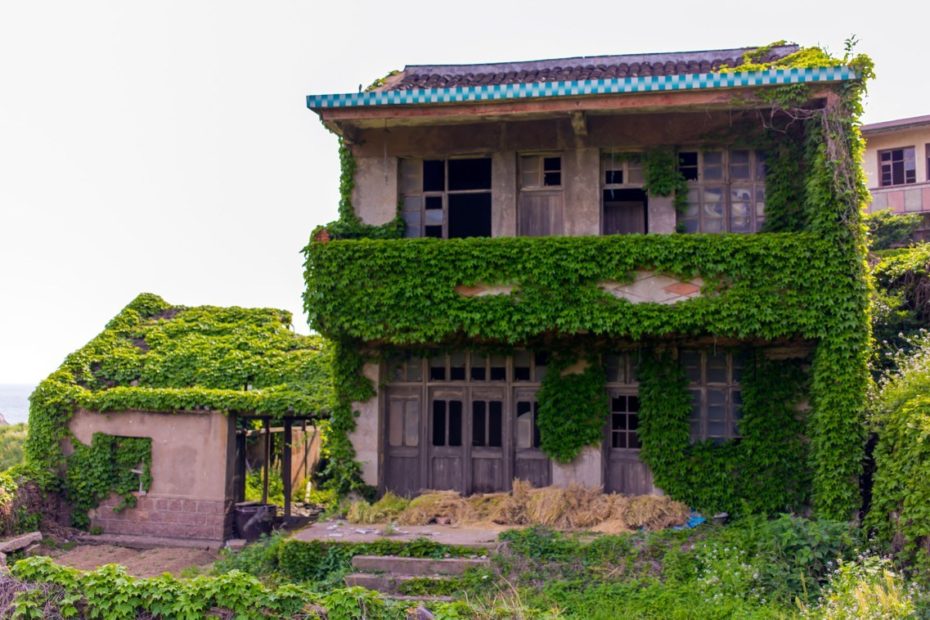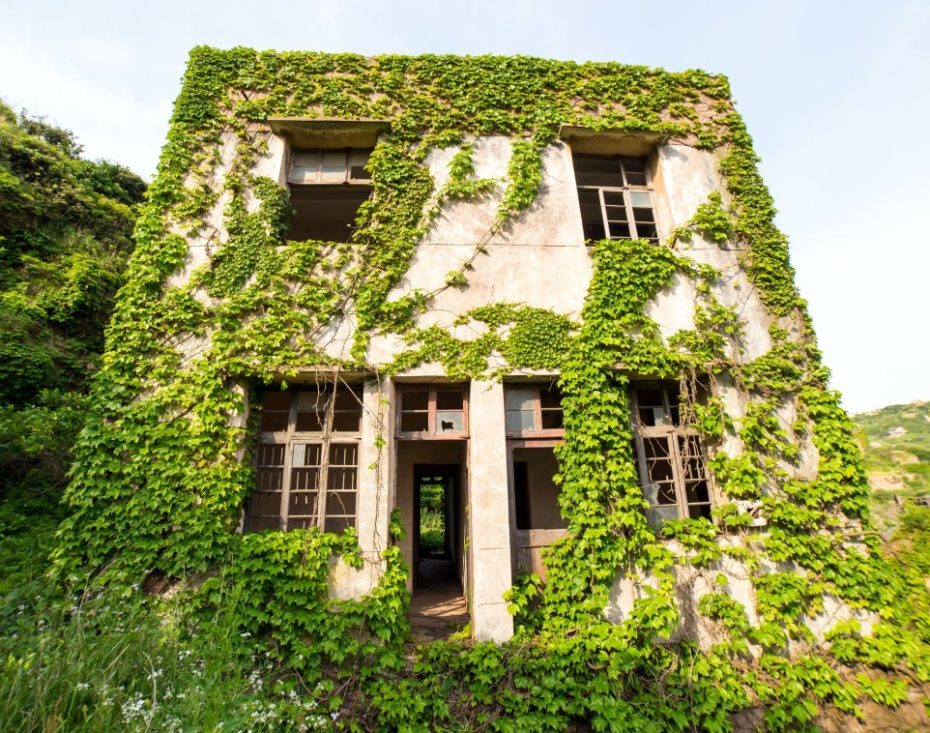 Videographer Joe Nafis has perfectly captured the rare charm of the abandoned fishing village of Houtouwan.
Houtouwan was once a bustling town on Gouqi Island that was home to more than 2,000 fishermen and residents before they were forced to find work elsewhere in the 1990s. Large trawlers from nearby Shanghai caused the fish supply to be depleted—leaving both the sea and the village empty for Mother Nature to show her prowess. "It looked like five or so people still lived in the village. Other locals seemed to open a couple of shops at the weekend for tourists. We were there on a Monday and it was completely empty; we were the only people walking around, and it was super quiet."
Found on Lonely Planet.
4. The Triple Bridge of Pontarfynach
In a small village somewhere in Wales:
The original and the lowest bridge was built in the 1000s CE. When that was thought to be unstable, a second stone bridge was built over the gorge directly atop the original bridge. That was in the mid-1700s. The original bridge was not demolished; rather it was used to support scaffolding during construction. The third and the final bridge is an iron bridge constructed in 1901. 
Found on Historical Non Fiction.
5. Junkerhaus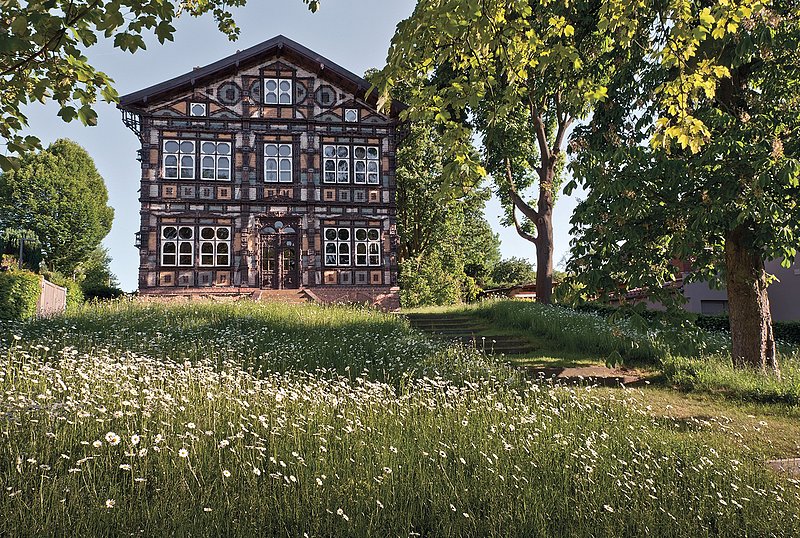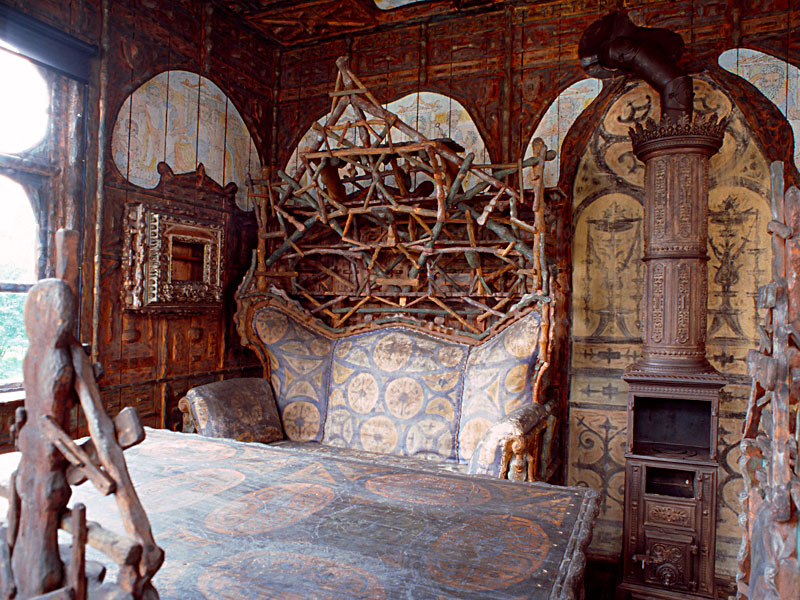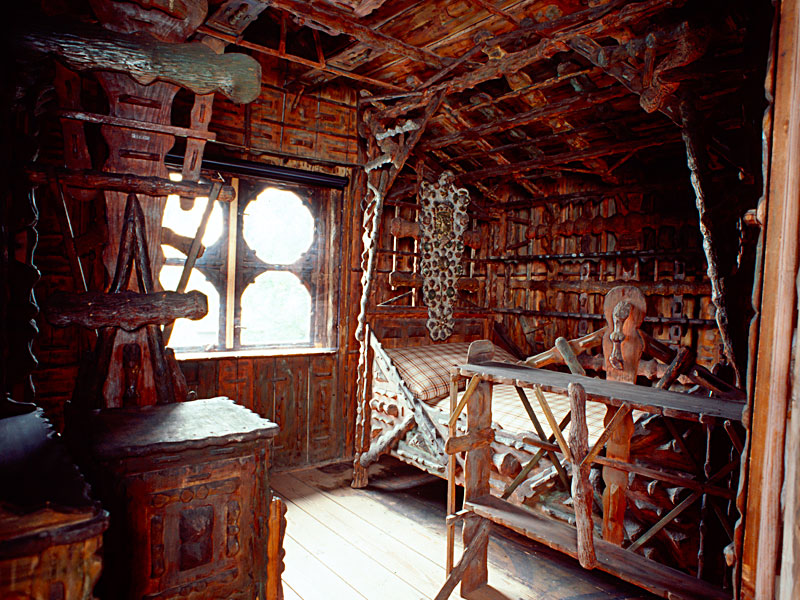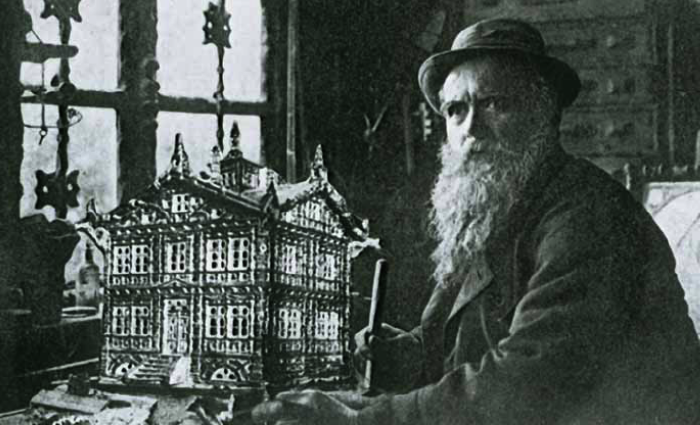 The two-storey timbered house built by schizophrenic architect and outsider artist Karl Junker. 1891 has been one of the sights of the city of Lemgo in Germany. He led a solitary life living alone for 22 years, even though the house was designed for a non-existent wife and family.
Found on Outsider Art Now.
6. This Absolutely Insane house For Sale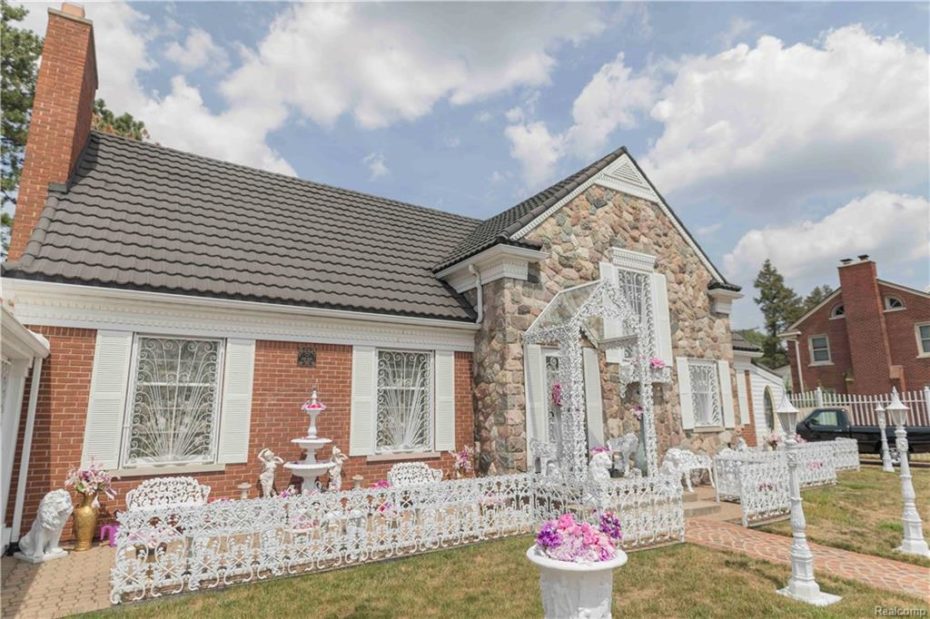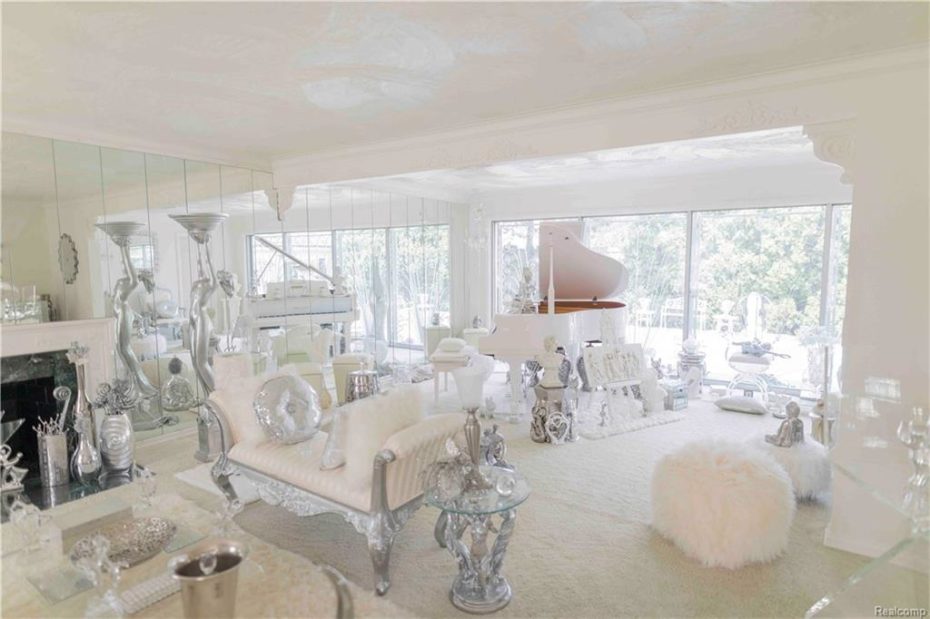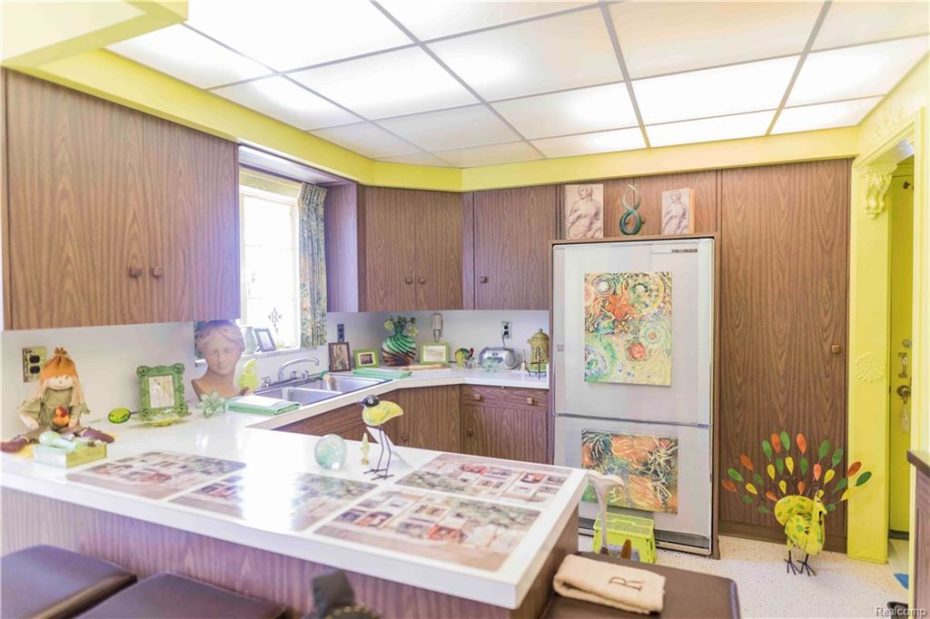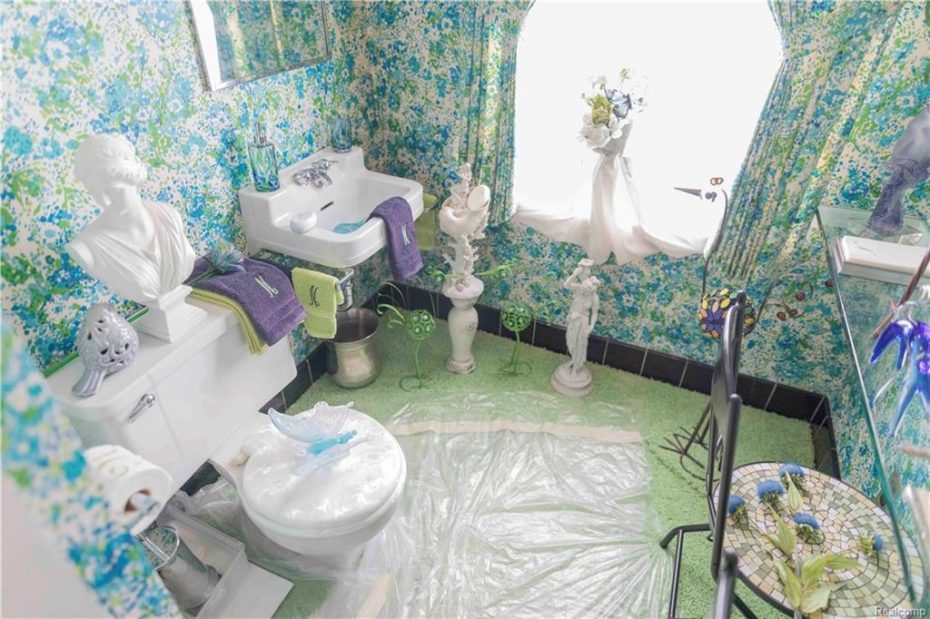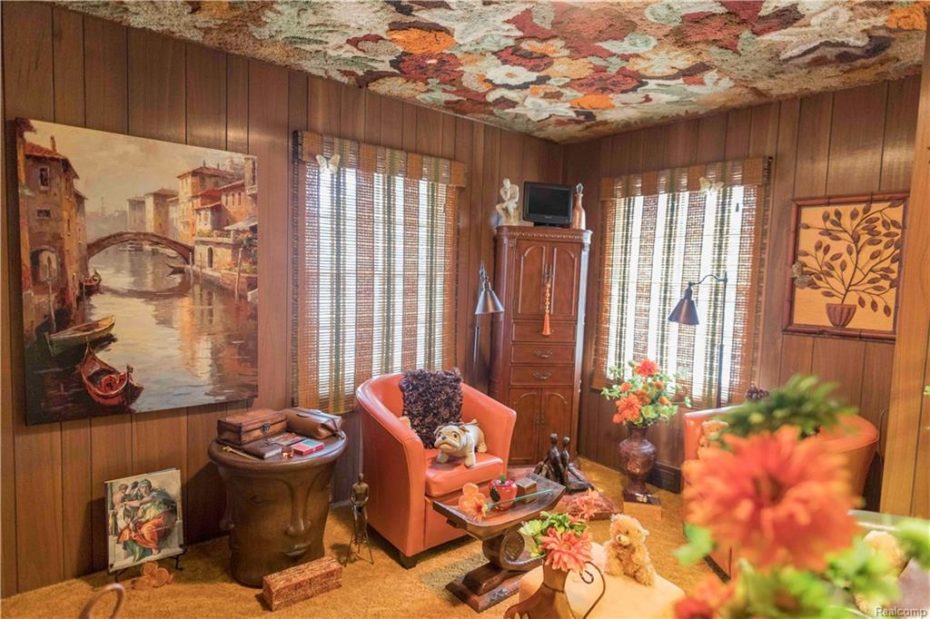 Asking $550,000 in Wayne County Michigan. The rest of the photos are worth a look.
7. Summer Camping Goals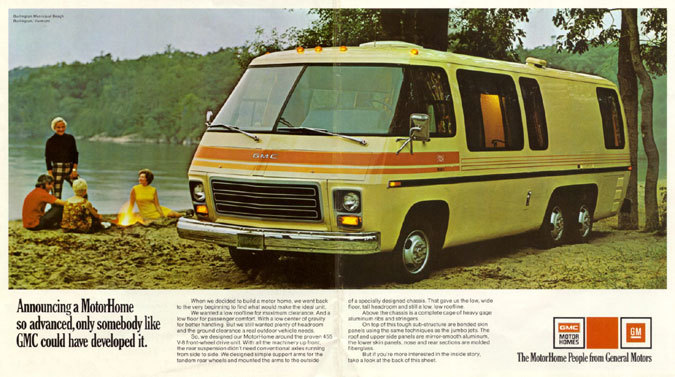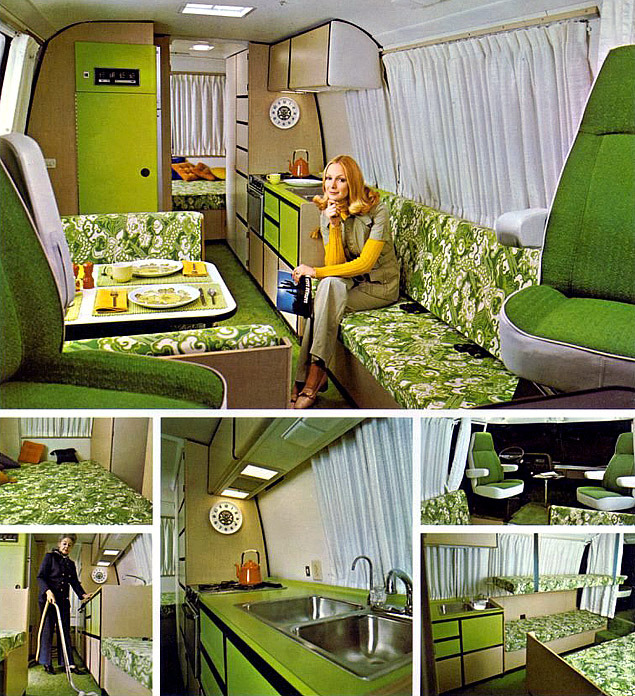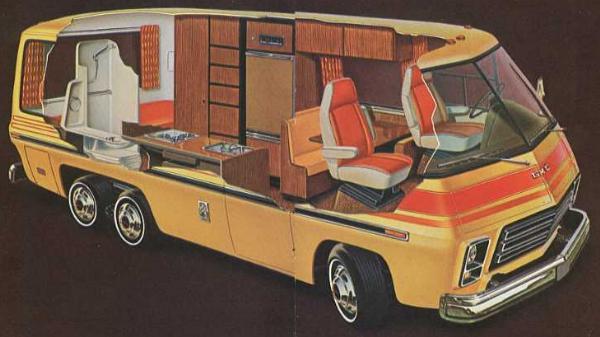 GMC MotorHome, 1973, found on Remarkable Retro.
8. The 25 Cent Lanier Hotel

The Lanier Hotel as pictured was substantially more expensive (although very cheap by modern pricing), offering a small private room with clean sheets, somewhere between a capsule hotel and a bed and breakfast. The Lanier Hotel eventually closed down, though the Fuerst brothers remained in the substantially more profitable restaurant business.
Colourisation from a black and white photo, courtesy of Shorpy.com Tuesday, July 5th, 1921, New York, United States of America, by George Grantham Bain's Bain News Service. Proprietors Alex and Sigmund Fuerst stand outside their hotel and associated restaurant in what is now modern day Chinatown in New York City, opposite the old Bowery Theatre.
Found on Reddit.
9. This Soviet-era Hotel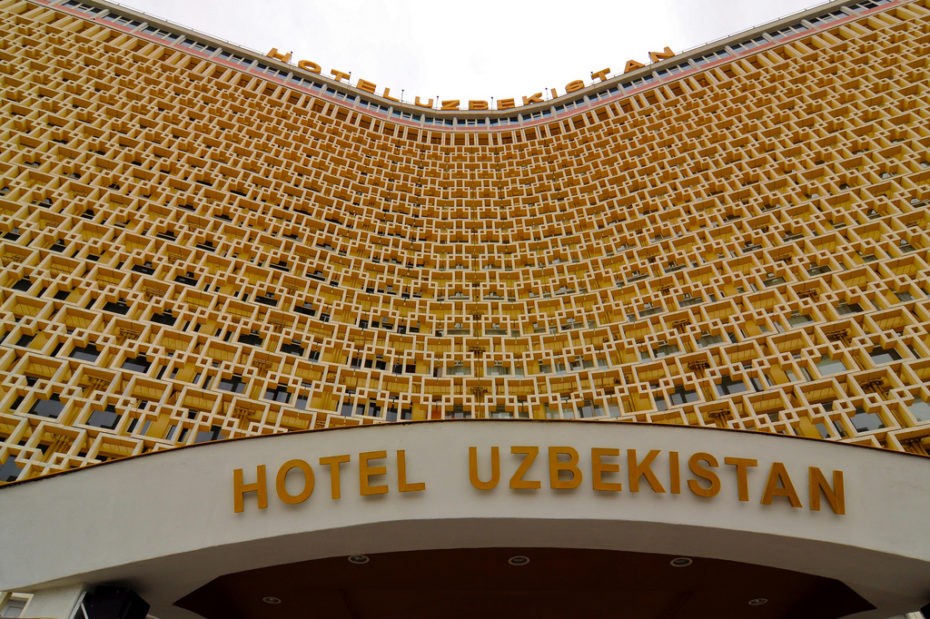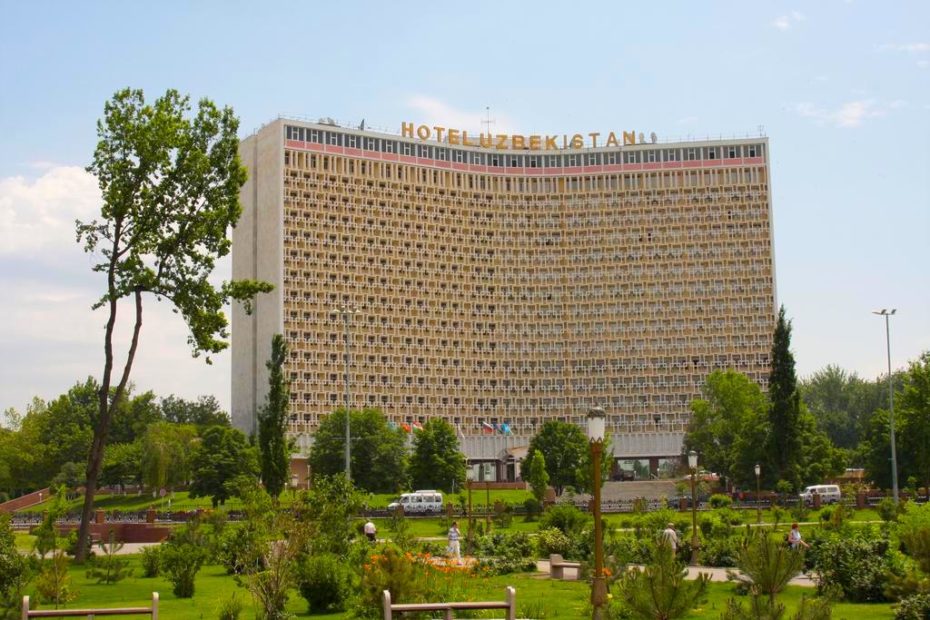 Forever location scouting for Wes Anderson. Reviews found here.
10. The submarine NASA plans to send to explore the methane northern sea of Saturn's Moon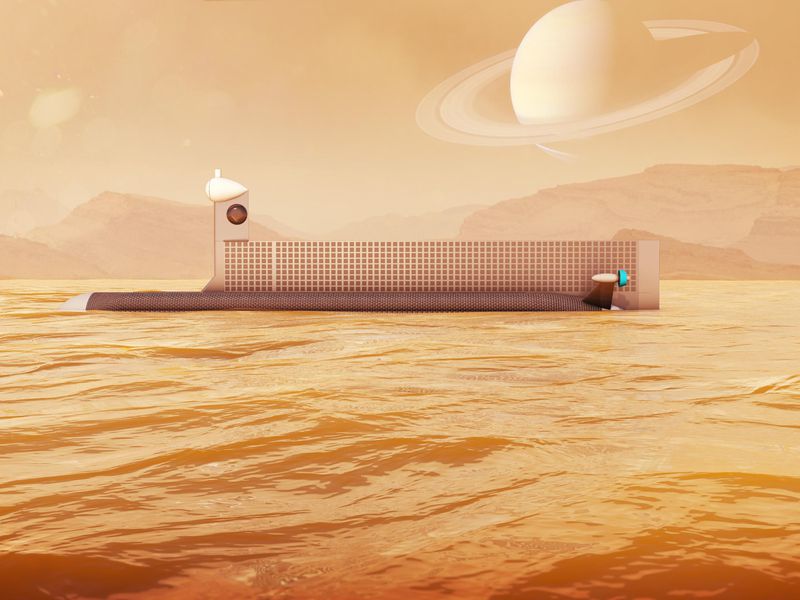 Saturn is orbited by 62 official moons, the largest of which is Titan…. larger than the planet Mercury, Titan has a thick nitrogen atmosphere and a large liquid hydrocarbon lakes on the surface. NASA has recently revealed what a conceptual submarine mission to Kraken Mare, the largest sea on Titan, would look like. Kraken Mare contains enough liquid methane to fill Lake Michigan three times over. Conditions are presumed to be rough, with changing tides and massive waves. 
There are a number of technological and logistical obstacles to address before any proposed launch dates are developed, including Titan's orbit around Saturn. It takes nearly 30 Earth years for Titan to revolve around the planet, which will influence when such a mission could take place. 
More info found on IFL Science and NASA.
11. The Most Expensive Book in the World, Da Vinci's Codex Lister, Owned by Bill Gates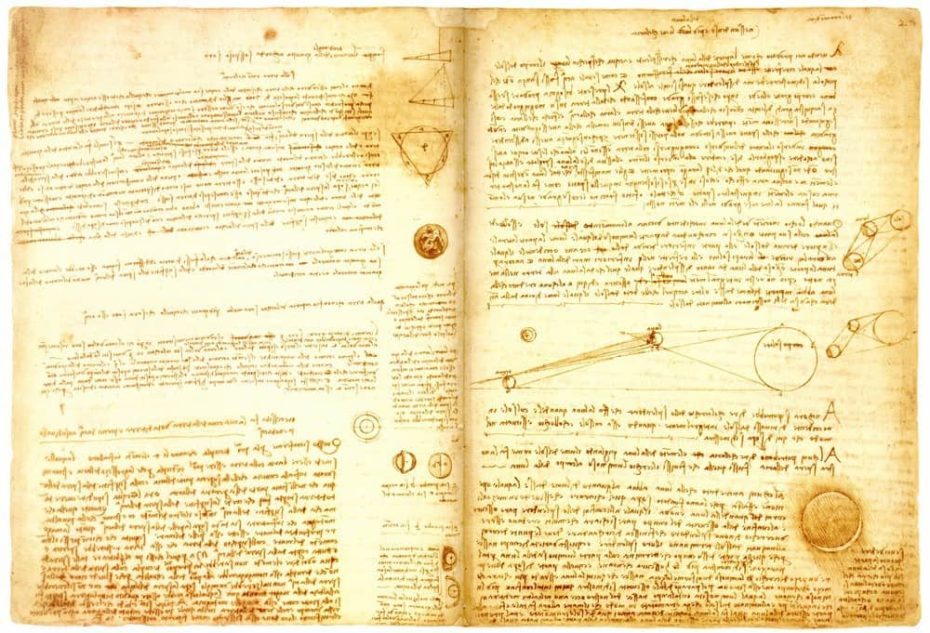 Published in 1510, the codex contains some of the scientific writings of the Italian Renaissance master Leonardo Da Vinci…
Bringing together observations on astronomy, properties of fossils, water and rocks and studies about light … in November 1994, it was bought by Bill Gates for an incredible $49.4 million, making it the most expensive book ever sold.
Found on this list of the Top 10 Most Expensive Books.
12. The Same Newspaper Prop Used in Movies for Over 50 Years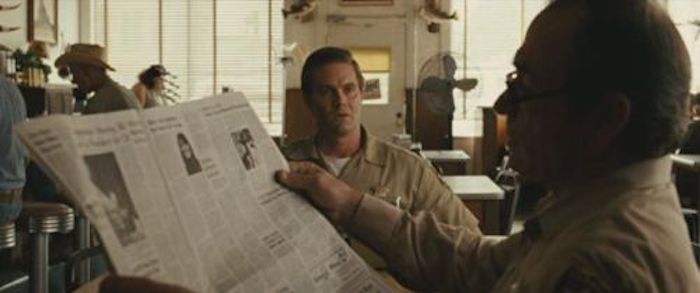 The exact same black and white newspaper has been used in hundreds of movies. From some angles you can see a discernible portrait of a girl with black long hair or a photo of a 1960s era man with a hat if you've got very good eyesight.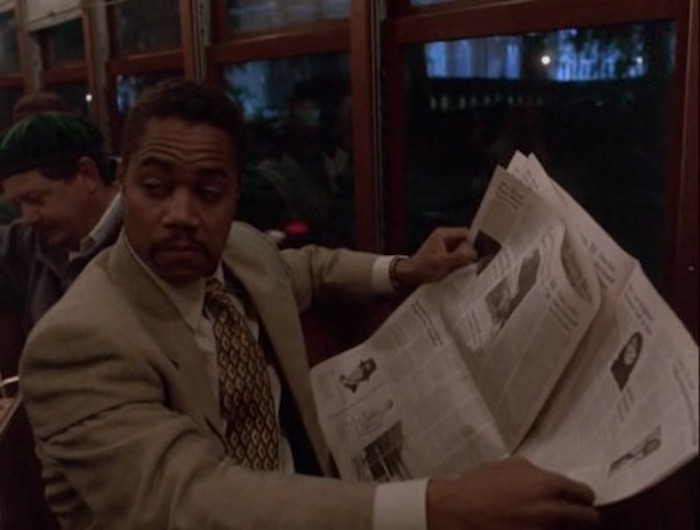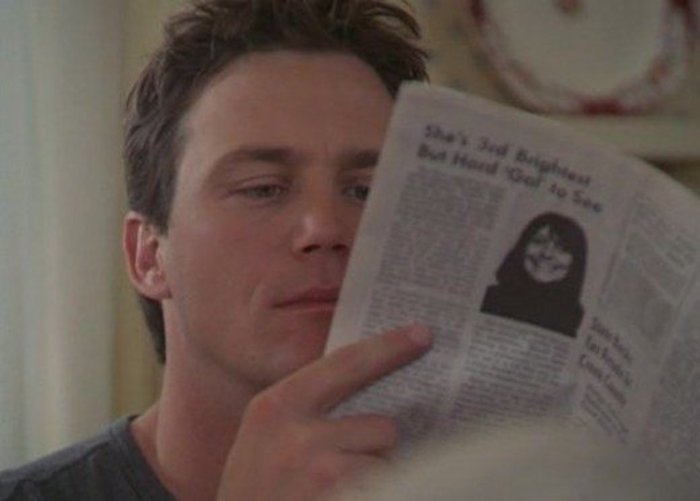 The paper came from a small American prop company called The Earl Hays Press in California, one of the oldest newspaper prop manufacturers. They also specialize in creating custom product design and packaging for movie productions, those including newspapers, books, magazines, posters, signs, cans and bottles, product labels and so on.

The paper in question was first printed in the 1960s, then offered as a "period paper".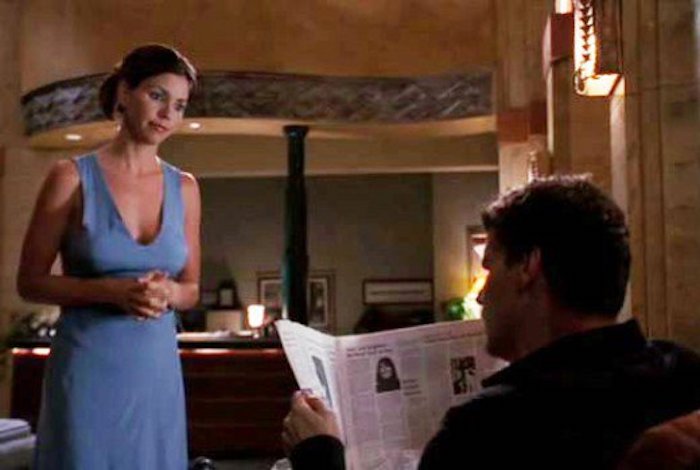 Unless the production house has a contract to use a newspaper of a certain publishing house, it is far safer to use one that doesn't entail any legal bounds… Keep an open eye for the next time a character picks up a newspaper on the show.
Found here, and the prop company is rather entertaining to browse.
13. Inside a Casting Legend's Quirky Home
Casting legend Pat Moran's maximalist Baltimore townhouse. Moran cut her casting teeth working with John Waters on films like Polyester, Hairspray and Cry Baby, and more recently on hit shows such as The Wire and Veep.