Here at MessyNessyChic, our motto is Don't be a Tourist in Paris, but what about being a naked tourist in Paris?! The topic came up (don't ask how) and we were curious– as summer approaches, temperatures rise, and the layers come off– does Paris have a naturist scene? As it turns out, the answer is yes! The first organised nudist group appeared in France back in 1903, paving the way for France's famous nudist beaches and campgrounds, but in the 1950s an official Parisian club, L'Association des Naturistes de Paris, was founded to offer various havens for social nudity in the city. Taking naturism out of nature and into an urban environment requires a little creativity, but we've looked into the possibilities– now we just need to work up the courage…
Dining in the Buff
We looked and we found Paris' first and only nudist restaurant. Ever wondered what it's like to wine and dine in your finest (birthday) suit? Say no more and book your table at O'Naturel. Opened by twins Mike and Stèphane Saada, their restaurant serves "refined" classic French cuisine (with a vegan option available on request). Here's how it works: there is a changing room for undressing and storing your clothes upon entry, cell phones are not allowed, the restaurant chairs reassuringly have single-use covers and in case you are worried about unflattering lighting, one customer left a review remarking that the "lighting was magnificent." A curtain hangs over the front of the restaurant for the discretion of passers-by and the waiters remain clothed, presumably for hygiene reasons. Booking is essential.
O Naturel, 9 Rue De Gravelle, 75012 Paris
Culture Fix with your Bits Out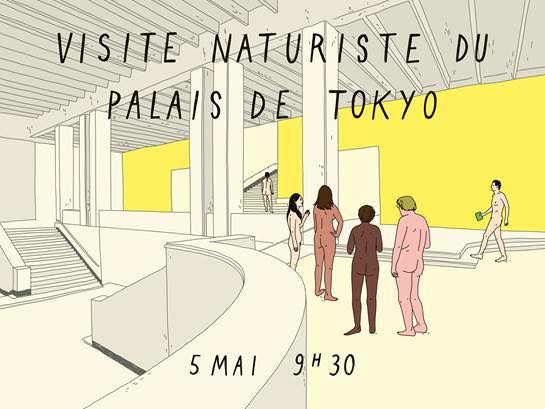 The official naturist club of Paris, L'Association des Naturistes de Paris organises several nudist events a year such as bowling nights, discos and theatre outings and this Spring, the club is teaming up with the Palais de Tokyo, one of the city's most prestigious modern and contemporary art museums to host a nude guided tour of the exhibitions on Saturday May 5th. To explore the museum in your birthday suit and other events, consult the club's events calendar.
Skinny Dipping at the local Piscine
The term "skinny dipping" might conjure up the image of teenage summers by the lake, but rendez-vous at the Piscine Roger Le Gall on Mondays, Wednesdays and Fridays between 9pm and 11.30pm and you'll find the swimmers are missing a speedo or two. The pool is not exclusively nude during the allotted times, but nudists are welcome and activities such as water aerobics, aqua finning and swimming competitions are often on offer. The pool is covered in the winter and transformed to an outdoor pool in the summer (talk about no tan lines). Entrance fee is 10€ and there's also a gym where you can work out au natural and participate in group aerobics.
34 Boulevard Carnot, 75012 Paris
Going stark in the Park
Down a narrow winding path amidst the shrubbery of the city's largest public park lies the naturist secret garden of Paris. The community managed to nab themselves a a 7,300 square meter patch of land in Paris' Vincennes forest where naturists can escape the city, shed their clothes and enjoy a picnic, football or even play a game of pétanque.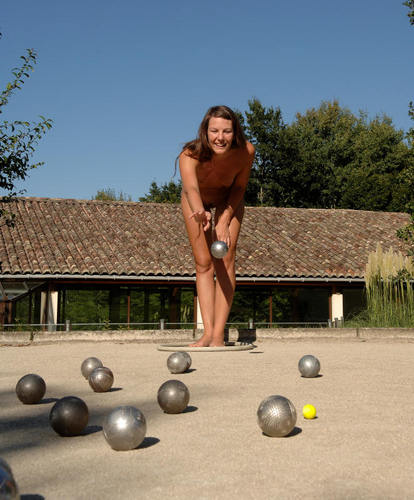 During the Spring and summer months between April 14 and October 14, the designated area located in the centre of the park becomes a clothing-free haven for the community of more than 2.6 million practicing French nudists.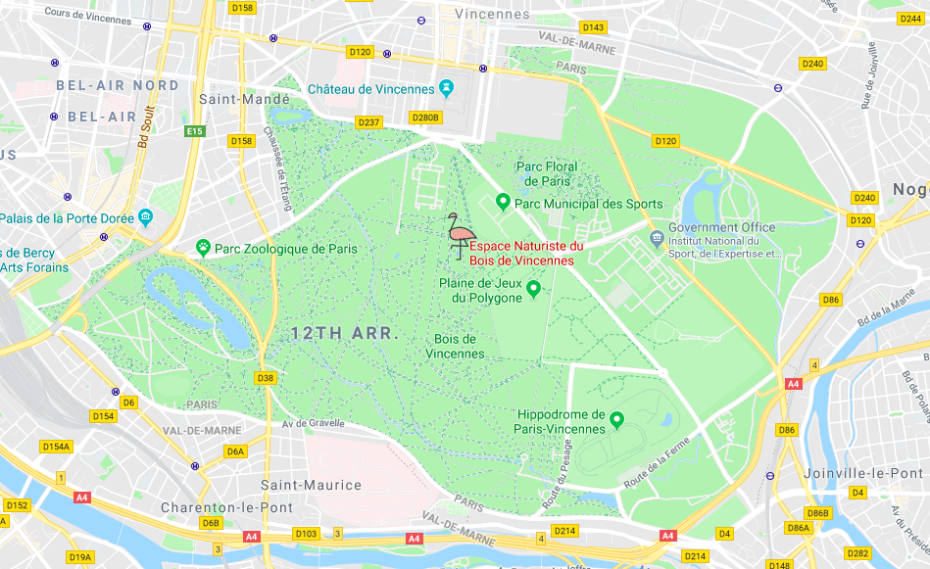 Open between 8am and 7.30pm, Bois De Vincennes (near the bird reserve), 75012 Paris